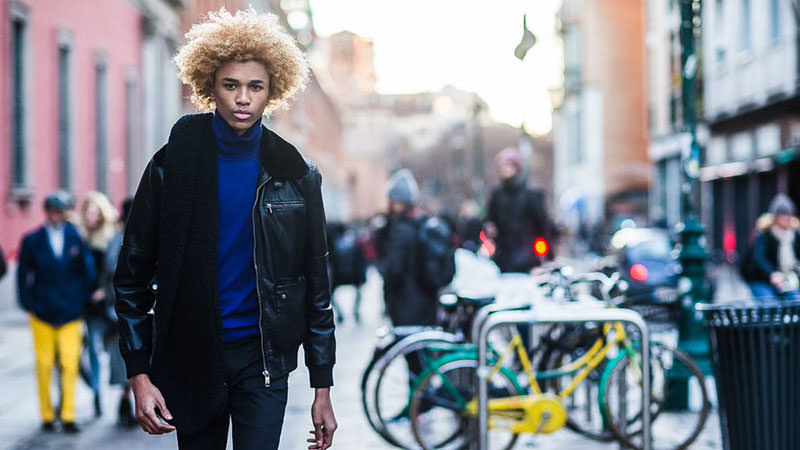 They say that curls get the girls, but there are a few conditions. As with all hairstyles, it's all about how you go about styling the trend that makes the world of difference. The thing with curls is that there are so many versions that it can be a little confusing when trying to choose which style is right for you and your hair type. Left unstyled, curly hair can look messy and dishevelled, registering more Bozo the Clown than James Franco. As there are so many ways to go about this trend, we have compiled twenty rocking curly hairstyles for men of all hair types.
1. Long Curls with Texture
For gentlemen with longer curls, you will need to make sure that your hair does not look too dry, so ideally you should aim to boost shine. The type of product you use should be your primary consideration. A mousse that emphasises the natural shine in your hair can be used to enhance the look of your curls, giving a sleeker finish to your natural waves as opposed to registering messy and unwashed. Opt for one that is higher in quality as you will be using more for longer hair and it will be more evident.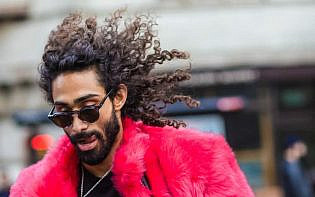 2. The Curly Undercut
To truly pull off a curly undercut, it certainly is all about a well-thought out haircut to balance out thicker curls up top with shaven sides. For this style, you will need a dependable barber. The trick is not to have the locks on top of your head too long. A high shine pomade will work effectively to style this cut, working to enhance your natural curls.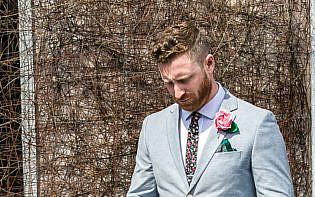 3. Messy Curls
Ironically, the art of perfecting messy curls is a bit trickier than just rolling out of bed. While you want to give the impression that you have done nothing at all to your hair, know that great messy curls can take time. As it can be a little harder to manage longer curls, apply a styling foam or mousse to your damp hair and scrunch and curl using your fingers to get the desired body you want. For control over longer and thicker hair, consider the angle of your cut to add dimension.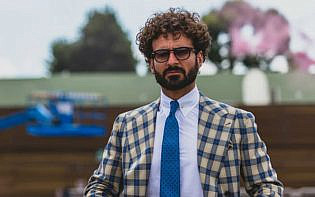 4. Short and Thick Curls
If you are in possession of thicker, fuller curls, use your hairs natural body to your advantage. While many people may tend to feel intimidated styling thicker curls, a shorter hairstyle can help you manage the length. Be sure to use a high gloss product which will distinguish your curls better. Matte products can make thicker hair a bit more difficult to work with.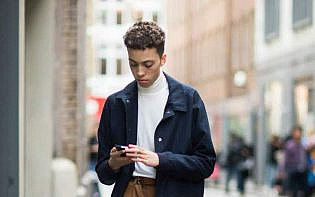 5. Beach Curls
A sea salt spray can be used to emphasise a beachy feel to your hair, but do experiment with different products to suit your hair type and to get your desired shine right. Beach curls tend to work well for those with lightly coloured hair; blondes and mousy brown tones enhance beachy textures and won't look as messy. If you do have darker hair, ensure that you use a product that won't make your hair look too dry.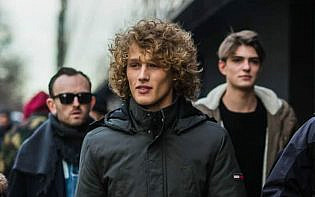 6. The Curly Fringe
The curly fringe relies on a thick mane of hair. You want to be able to have a lot of thickness when you are styling this take on curls. After styling your hair with a shiny pomade, apply a bit of hairspray to ensure everything sits right. Also, ensure that you have enough hair length to work with.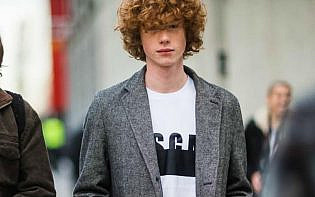 7. The Rock Star Lob
The male version of the popularised women's haircut called 'the lob' is a rockstar inspired take on curly hair which can be achieved with a matte product. You want to add a bit of texture, so don't be too fussy with styling, it should look a little messy. Think grunge, but with a twist; you also want the hair to look thicker, so be careful with what product you use, opt for one that maximises your natural volume.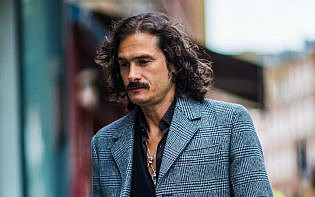 8. The Afro
For those with thicker curls that are more stubborn to work with, embrace your natural hair type and opt for a well thought out afro. We are not talking about an extra large mop of hair, but a strategically cut version that will allow you to control your hair.  Be sure to find a great barber who will know how to cut your hair to emphasise your curls without making them look too overwhelming.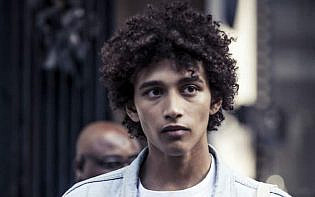 9. The Curly Side Part
For a successful side part with curly hair, aim to have a haircut with shorter sides. This will help you part the hair so that you produce a distinctive separation of your mane, making it look a lot cleaner and more distinguished. This version of curls also relies on having natural thickness, which will ensure that you are creating a more pronounced look. A pomade or mousse will work nicely to style a side part, making your mane look fuller.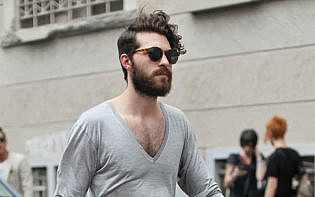 10. Textured Curls
Well textured curls depend on the type of hair you're working with. For gentlemen with naturally thicker hair, you will need to ask your barber to cut the ends of your hair strategically so that a bit more texture is added. You still want body, but ensure that your hair is not too thick.
11. Glossy Curls
For maximum shine, opt for a product that will produce silky results, but that is not overly heavy on your hair. Glossy curls should be lightweight and still possess body, so they are recommended for men with wavier hair types as they tend to be easier to work with.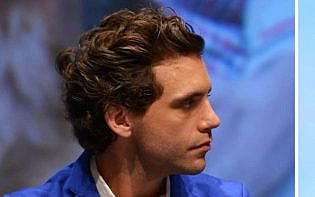 12. Loose Curls
Loose curls shouldn't be fussy or too thought out. You should aim for a lightweight product that will work with your natural curls but not overwhelm the shape. For men with curlier hair types, a quick blow dry when styling your hair will allow you to get looser curls without making them too straight. Loose curls also rely on natural texture, lending a more relaxed feel to your hair.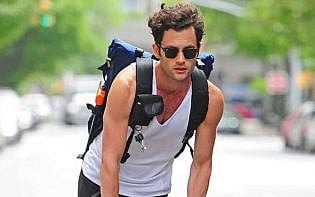 13. Tight Curls
Many men naturally have smaller, tighter curls. You can enhance your natural curls with a pomade or styling mousse, working product in with your fingertips. Also, be sure to start off with a smaller portion of hair product, then build your way up to using more should you feel the need to.