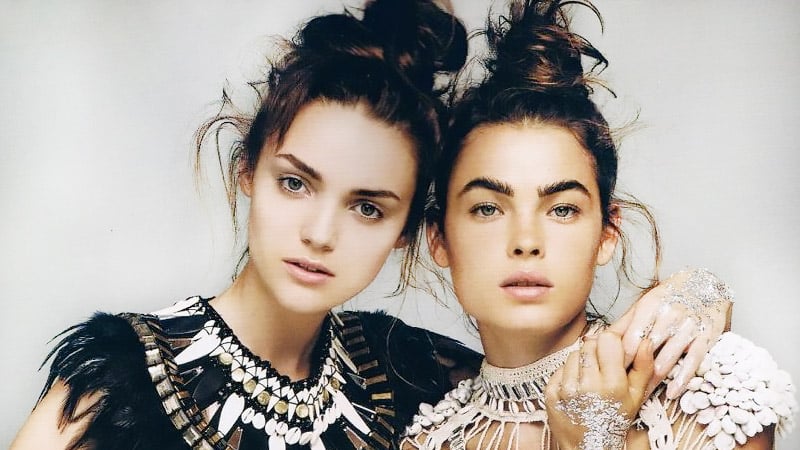 A stylish bun will always ensure a chic and sleek look, no matter your hair length or type. With various options available to suit any occasion, this easy-to-achieve hairdo is the perfect 'do to take you from day to night in style. To help you find the best style, we've compiled this selection of the most stylish bun hairstyles you will want to copy.

1. High Bun
The high bun is a classic and chic way to keep your hair out of your face—and look elegant doing it. For an extra sleek and long-lasting style, first, work a little mouse into the roots of your hair. Then, comb your locks back away from your face and brush them into a ponytail, securing the style with a hair tie. Next, twirl the ponytail until it settles around the hairband, then secure it with bobby pins. For extra hold, spritz your finished style with hairspray.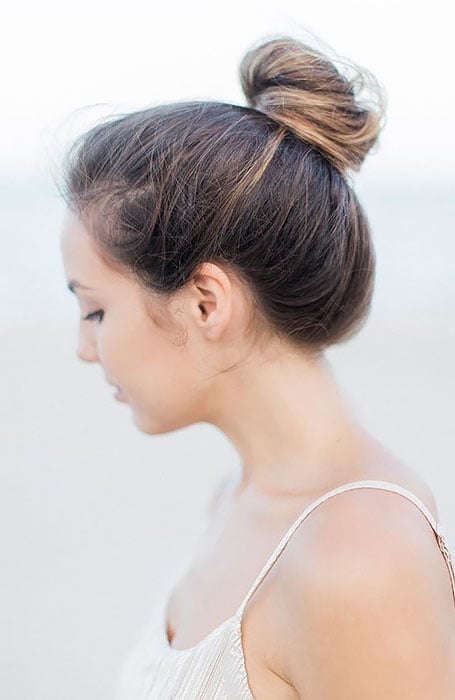 2. Half Up Half Down
Easy to style and incredibly chic, a half up half down hairstyle works well on all hair types. It's a particularly great option if your hair isn't long enough for a full ponytail. Depending on how you choose to style your hair, you can alter the half bun to suit the occasion. Plus, it takes almost no time to create it!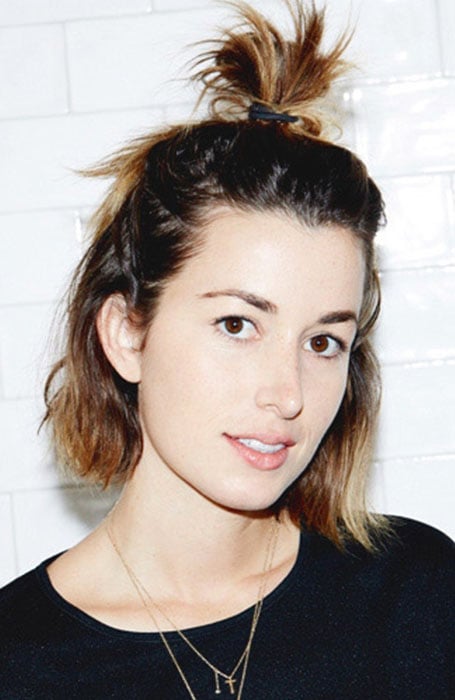 3. Top Knot Bun
The top knot is a chic, sophisticated hairstyle suitable for every hair type. It's easy to keep the hair out of your face in style. All you need to create the top knot is a texturizing spray, hair ties, bobby pins, and hairspray. It's a particularly great option for messy second or third-day hair!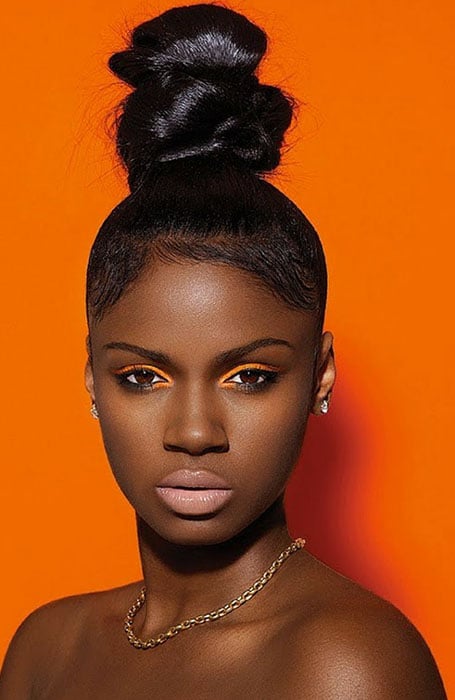 4. Low Bun
Low buns are the ultimate choice for girls after a versatile hairstyle. The chic and sleek 'do have the power to take you from the gym to a cocktail party in style. A low bun is simple enough to create at home but is just as stunning as a fresh look from the salon. Try a braided low bun if you want to take your hairstyle up a notch.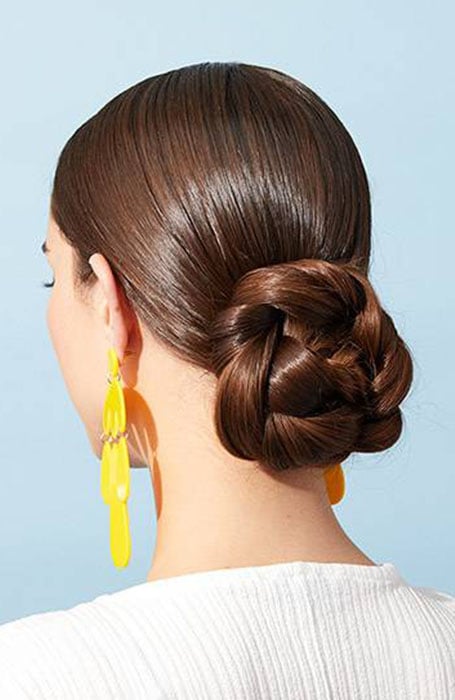 5. Knot Bun
To create this look, comb the hair back into a low ponytail and add extensions if needed. Divide the hair in half and tightly twist each section. Turn the left section over and switch it to your right hand. Then bring the original section from your right hand under and switch it to the left hand. Repeat until you can't make another full rotation. Secure with bobby pins.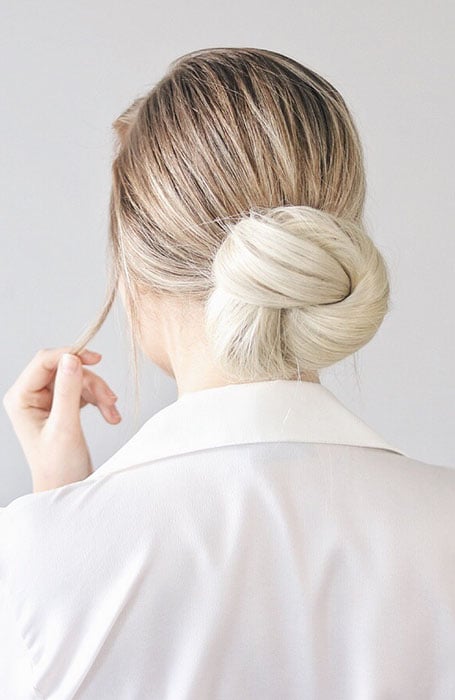 6. Pigtail Buns
Pigtails aren't just for young school girls. Give them a modern and stylish twist with pigtail buns. This style is playful and pretty; you could wear it for a casual day out with friends or something more active. Whether you've got wavy, curly, or straight hair, you can definitely pull off this 'do.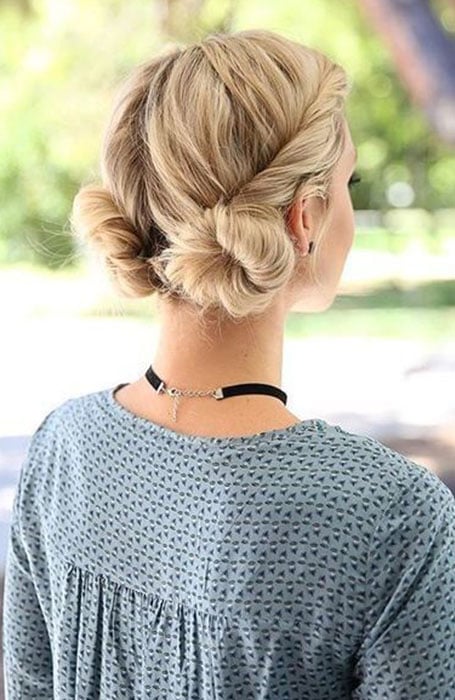 7. Curly Messy Bun
If you don't have time to style your curls, a quick and easy way to tame them is with a messy bun. This simple hairstyle can even be suitable for semi-formal occasions, particularly when paired with hair accessories. To create this striking style, start by flipping all of your hair forward. Next, put your hair up into a ponytail, then wrap your hair around the base of it and secure it with a hair tie.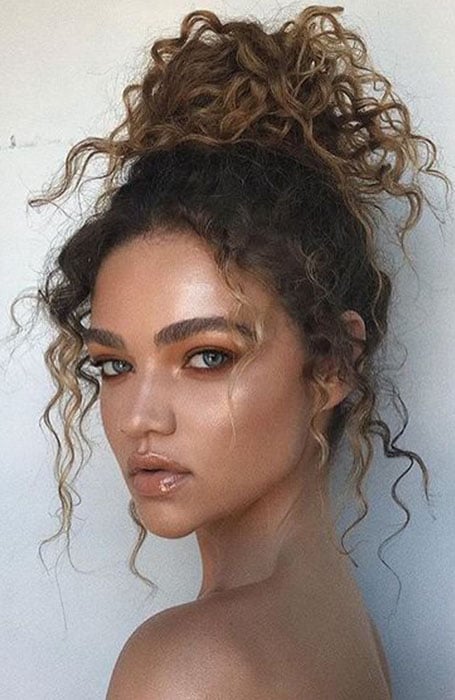 8. Space Buns
With '90s trends still in full effect, it's easy to see why the space buns hairstyles are so popular. The 'do is easy-to-style and crazy cute. All you need to recreate this iconic hairdo is a hairbrush, hair ties, bobby pins, and hairspray.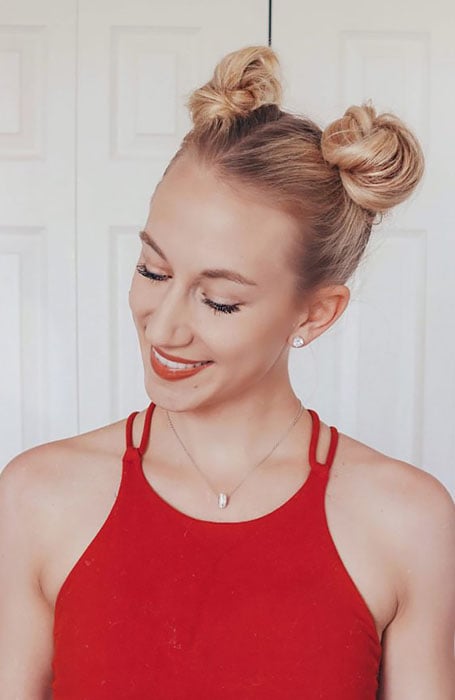 9. Two Buns Hairstyle
You can wear your hair in the same style for so long before you feel like you're in a rut. Even if you were once obsessed with your braids, you might find yourself looking for fresher styles. What's a girl to do then? You don't need to abandon the braided hairstyle completely. You could split your hair in two and try a trendy double-braided bun look instead.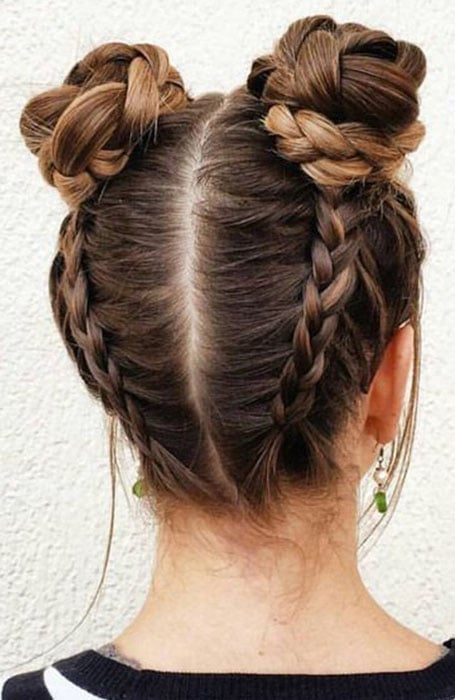 10. Cornrows Braided into a Bun
Now here's a style perfect for all the cool, trendy girls out there. A cornrow braided bun is a great option for those who like to stay comfortable. And being such a long-lasting 'do, you won't have to worry about touching up your style throughout the day!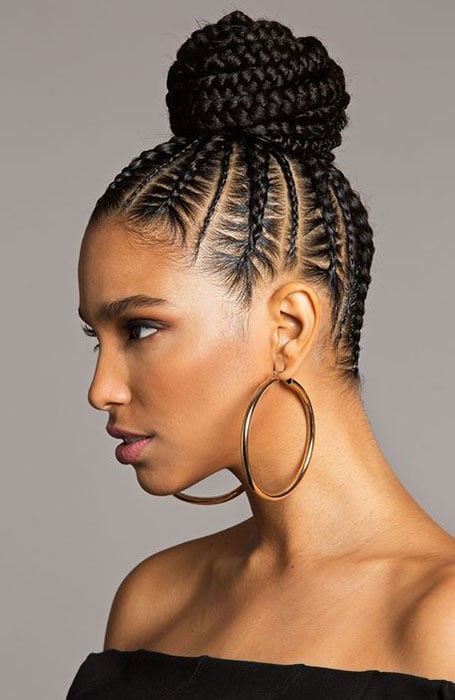 11. Messy Bun for Medium Hair
If you're ready to ditch the elegant updo for something a little more cool and carefree, then the messy bun is the way to go. The key to making this style work is to keep it simple. Once you find a messy bun routine that works for you, it will surely be your go-to look for most days. Leave a few sections of your hair hanging loose for an even messier and looser style.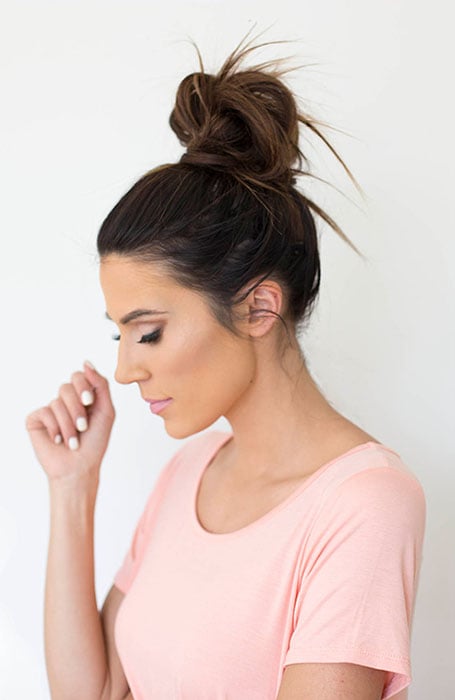 12. Braided Bun
Buns and braids are two hairstyles that, on their own, will probably never go out of style. Both are classic, easy to create, and perfect for the days your hair is messy or dirty, but you still need to look put together. So really, combining the two is a no-brainer. Some braided bun styles can look intimidating and complicated, but they're not as bad as you think. Two braids together can create a pretty low bun style that looks great for classy occasions.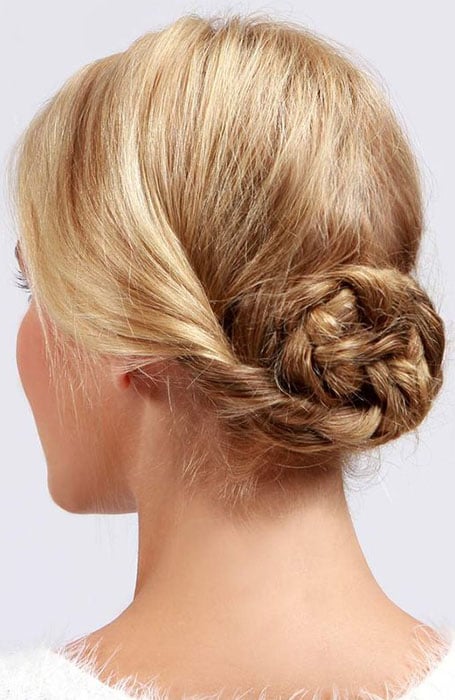 13. French Braid Bun
For a chic hairstyle that's perfect for the weekend, why not try a French braid bun? The key to nailing this look is sleek and shiny hair. Use a serum on the mids to ends of your locks for a healthy-looking style.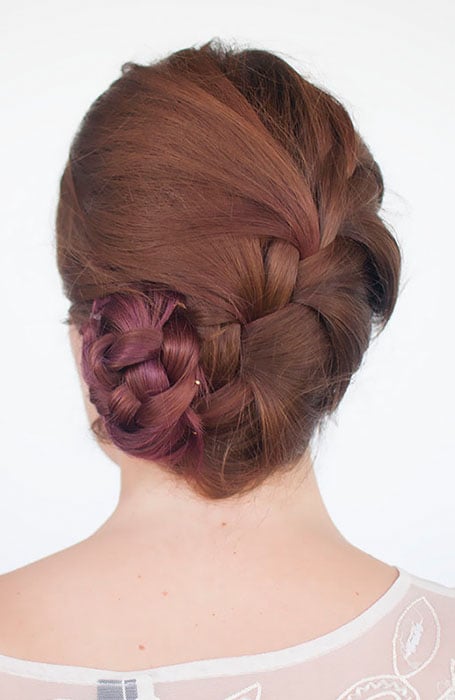 14. Bun with Bangs
If you've opted for a set of bangs as your hairstyle of choice, complement your look with a bun. Pulling your hair up off the shoulders, it will allow those gorgeous bangs to frame your face. Not only is this look easy to create, but the glamour of it makes it a great option for any occasion. You can dress it down for a more casual daytime look or dress it up for an evening event.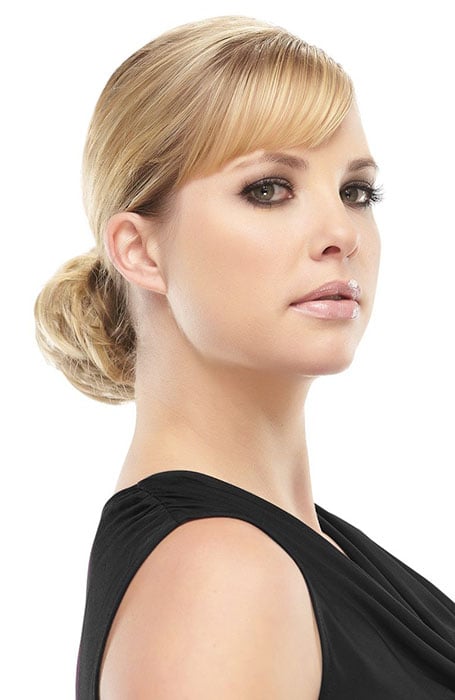 15. Messy Bun with Braid
Are you a fan of buns, braids, and messy hair? Then we've got the style for you! The messy bun has been popular for a while now, and it's about time that it got an upgrade. You cannot beat an ethereal messy bun with a braid during the summer months. Beautiful and stylish, this look oozes elegance.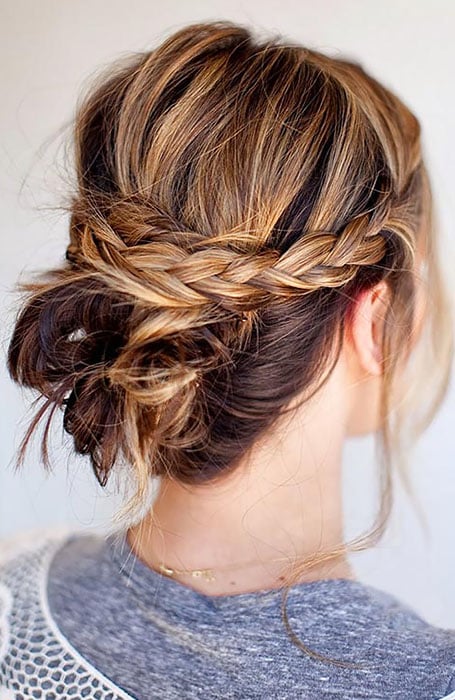 16. Buns for Short Hair
It can be tricky to find new ways to style short hair. But not to worry, as long as you have hair ties, dry shampoo, and bobby pins, there are various ways to wear your hair. On the days when you don't want to bring out your flat iron or straightener, a bun hairstyle is a great option.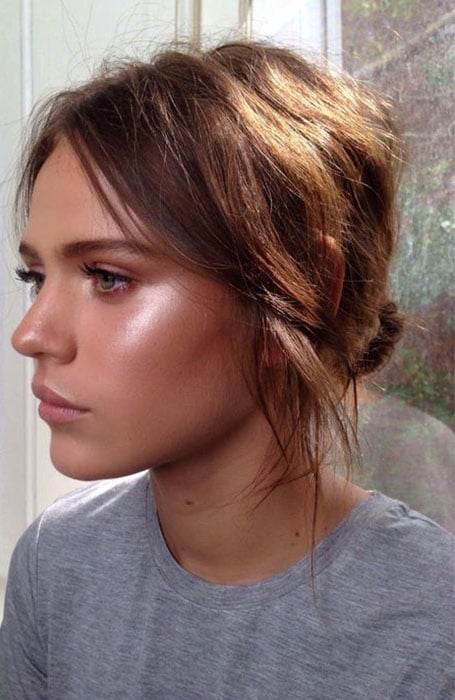 17. Cute Bun
The bun is the ultimate hairstyle for the girl who wants to make a lasting impression but doesn't have a lot of time on her hands. When it comes to making your 'do look cute, we recommend leaving a few strands of hair hanging loose.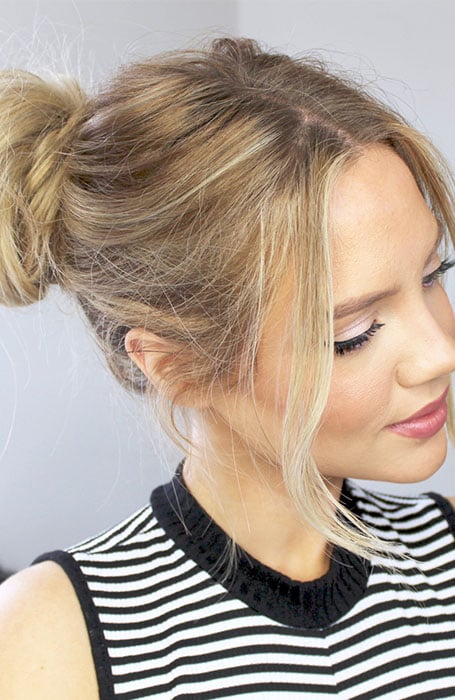 18. Messy Bun for Long Hair
A messy bun works well with longer strands; it's sophisticated yet casual and easy to create. The look is so adaptable that you can change it up for various occasions. Why not make it a little more romantic and elegant by curling the loose hair by the sides of your face? There are many ways to mix things up, with a side, low or high bun!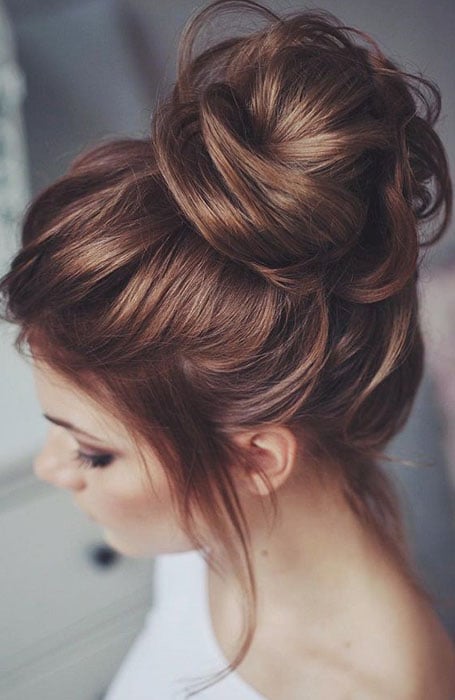 19. Side Bun
The side bun is great for unwashed second or third-day hair. Start by spraying the dry shampoo, then loosely tie the hair to the side. Then, split your ponytail into two sections and twist them together until you reach the bottom. Take the twisted ponytail and wrap it into a bun. Fasten the bun with bobby pins, pull a few hairs out to create a messy bun, and secure it with hairspray.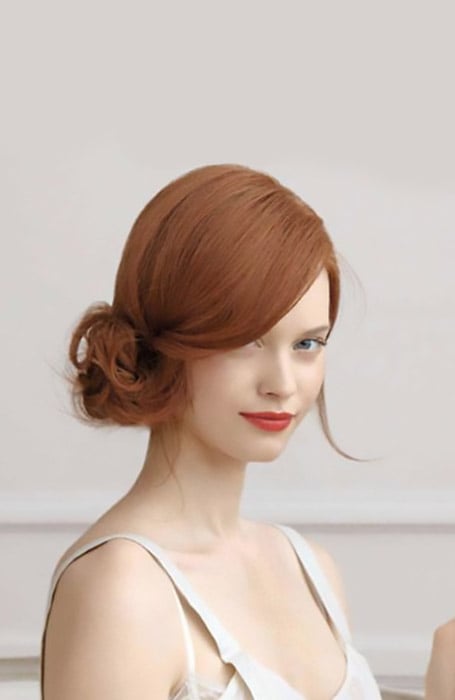 20. Black Girl Bun
Styling your hair can be difficult since it's quite thick and frizzy. Luckily we have just the style for you! A bun is a cute way to tame your mane. Start with freshly washed hair. The key to making this 'do work is to hydrate your hair with coconut oil or other products. Next, using a wide-tooth comb, remove any knots and tangles. Then, gather all your hair into a ponytail and tie it up into a bun.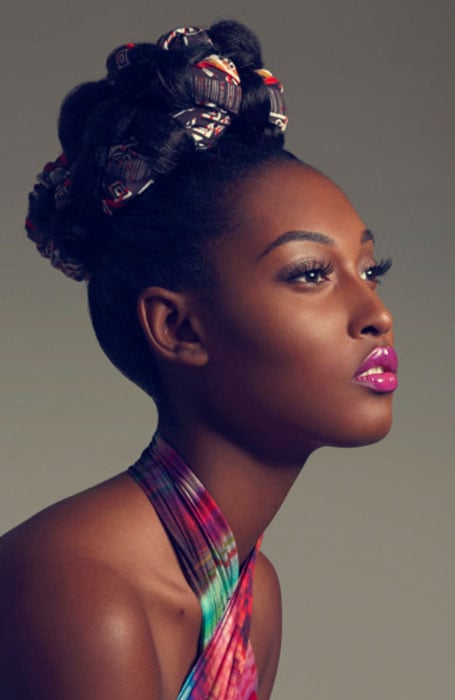 11. Box Braid Buns
Box braids are one of the women's most popular braided hairstyles because of their versatility. They can be created at various lengths and thicknesses, but their defining feature is their box-like appearance. This is created by dividing the hair into squares and creating individual plaits. You can also style box braids up, and a box braid bun is a chic and effortlessly cool look for all occasions.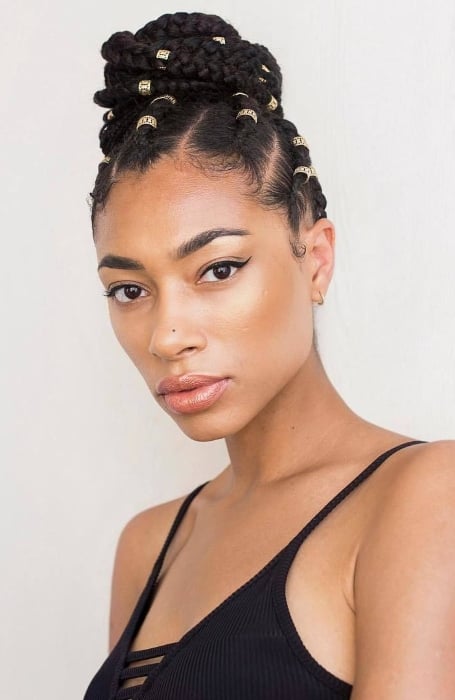 22. Passion Twist Buns
Passion twists are a protective hairstyle that is created with Freetress Water Wave hair. This gives it a gorgeous wavy texture and fullness. Passion twists are great for summer because you can get them wet. They can also be worn in various thicknesses and lengths and styled to suit your preference. A bun is a great option for more formal occasions or in warmer climates. You can style it high or low or wear it as a top knot to show off your hair texture.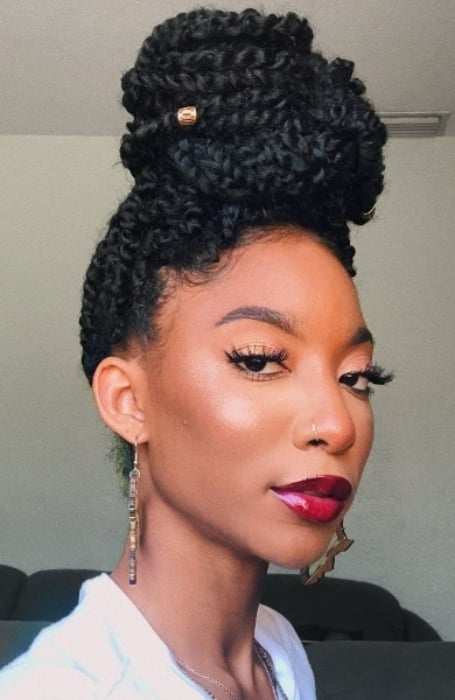 23. Wedding Bun
Wedding hairstyles can be simple or complicated, depending on your preference. The bun is one of the most classic updos and is ideal for any wedding celebration. You can opt for an unstructured and deliberately messy bun for a boho-chic vibe or create something neat and polished for a formal event. You can also add hair accessories to make the hairstyle more suited to your preference, with popular options including vines or pearl details.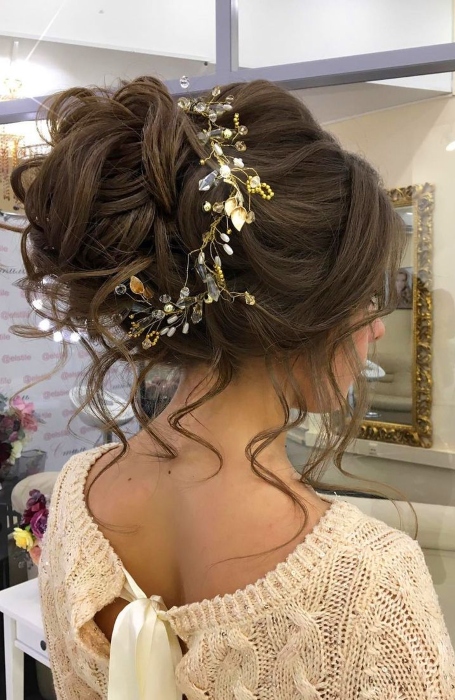 24. Classic Chignon Bun
The classic chignon bun is a hairstyle that is ideal for women of all ages. It is created by pinning the hair into a knot and securing it at the nape of the neck. Because the style is worn lower, it is an ideal choice for those with shorter hair who may be unable to try some of the other bun hairstyles. The chignon is a gorgeous approach to the bun hairstyle and is timeless and sophisticated.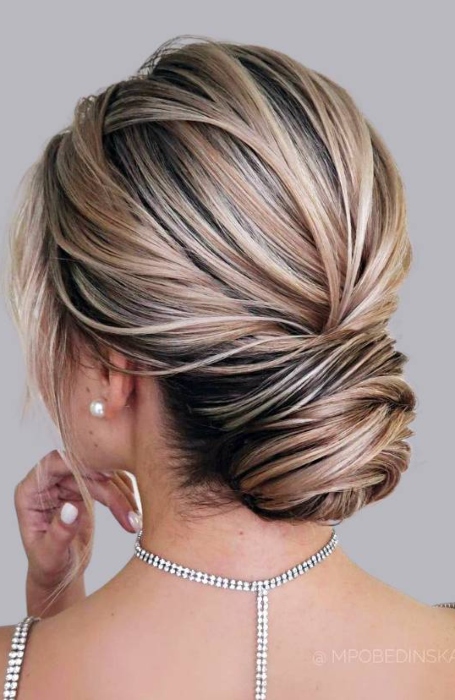 25. Fishtail Bun
The fishtail braid is an intricate braid that gets its name because it resembles a fish skeleton. It is a stunning way to wear the hair and usually starts at the crown of the head. You can work the bottom half into a bun for a unique braid take. This will create a texturally interesting look. You can leave a few strands loose to fall around the face and soften it.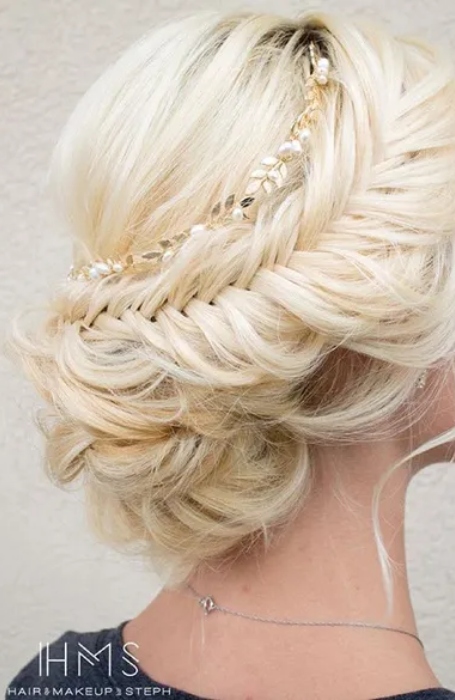 26. Bun with Accessories
The right accessories can transform your hairstyle, making even the most simple styles look detailed. There are multiple accessories to choose from, including floral details like baby's breath and flowers or beaded clips and bows. You can also experiment with the placement, adding the accessory to the center of the braid or focusing it on the side of your hair. This is a great option for formal occasions and lets your personality show.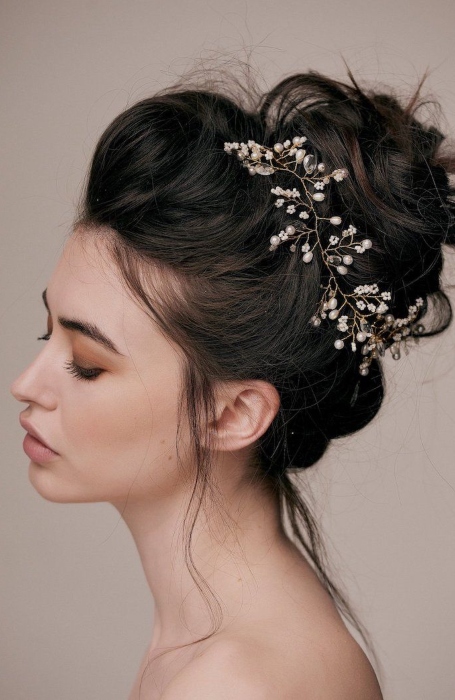 27. Retro Bun
Try a retro bun for a vintage hairstyle that will make you feel glamorous and sophisticated. This can be the classic shape and style with accessories like a head scarf or an interesting hair tie. Choosing bright colors or interesting patterns is also a fun way to add a pop of color to your outfit. The hairstyle often works best when you leave some hair around the side of the face, which can frame it and draw attention to your features.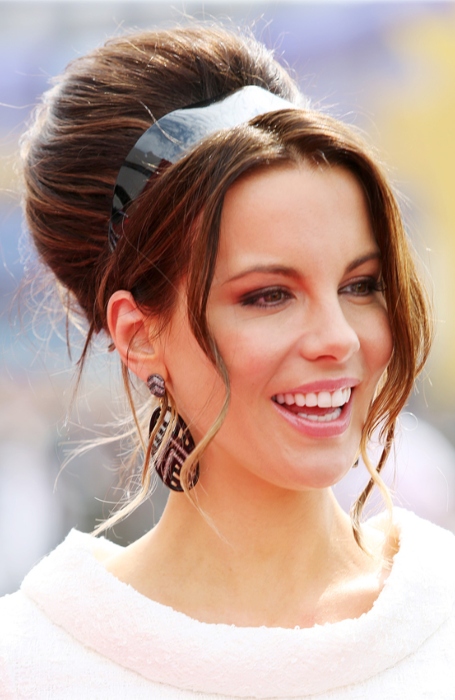 28. Prom Hairstyle Bun
Prom is one of the most important parts of your schooling career; you want to celebrate it in style. There are many prom hairstyles to choose from, but one of the most versatile and easy to achieve on all hair textures is the bun. Choose a deliberately unstructured bun for a more relaxed appearance, and add ribbons or jeweled accessories to give it a cute and feminine finish.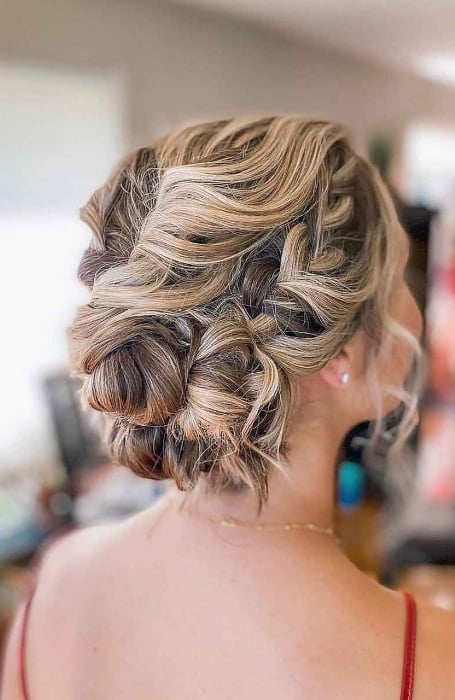 29. Dreadlock Bun
Dreadlocks take time and patience to grow out, but they can be an incredibly eye-catching look. The hair is twisted into tight braids that have a rope-like appearance. They can be worn at varying lengths and thicknesses, but you will need medium to long dreadlocks to be able to pull off a bun. A bun is also a practical option for keeping the hair out of your face and off your neck.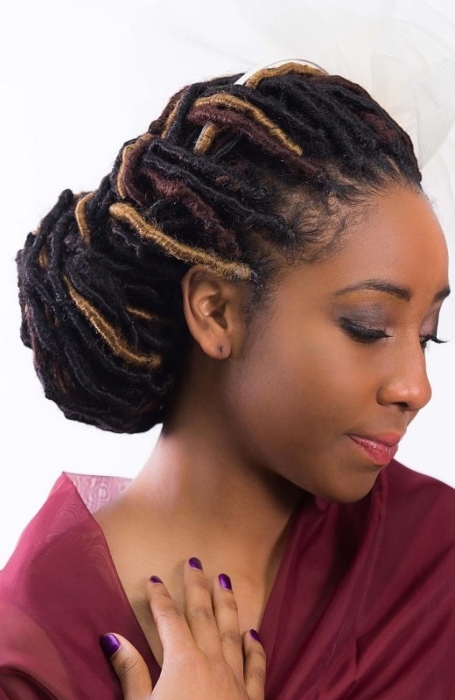 30. Waterfall Braided Bun
The waterfall braid has a feminine and romantic appearance. It is defined by the hair being braided into a half French braid, with the rest of the hair cascading down like a waterfall. You can also adapt this braid to suit your preference by styling it up in a bun. Combining the side braid and the centered bun will create an interesting contrast.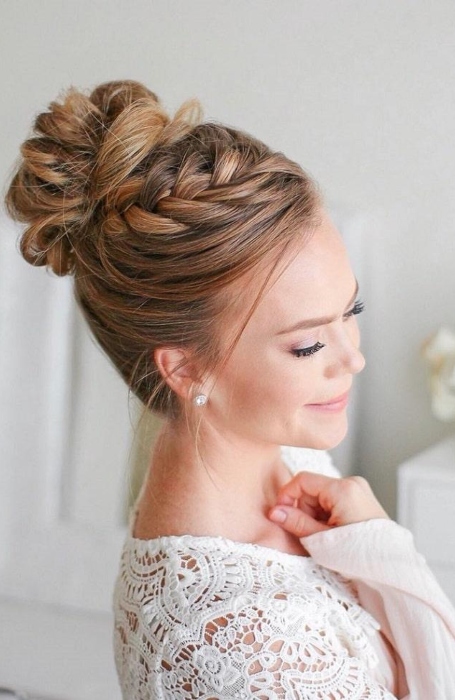 Bun Hairstyles FAQs
What are the different types of buns?
There are many different kinds of buns to try, and they work with any hair. Opt for half up, half down, a high bun, a top knot, a low bun, a knot bun, pigtail buns, space buns, double duns, cornrow buns, messy buns, braided bun, French braided buns, or a side bun.
How do you put your hair in a bun with a scrunchie?
The best way to use a scrunchie as an accessory with your bun is to do your style, as usual, securing it with hairpins or elastic. Then, slip the scrunchie around the base. Alternatively, you can use a scrunchie for the base ponytail, leaving it relatively loose. Next, twist your hair, looping it through and around the scrunchie, repeating until you run out of hair. This will create a cute, looped effect on your bun.
Can you do hair in a bun?
As long as your hair is long enough to put in a ponytail, you can wear it in a bun. The volume and height of the bun will depend on how long your hair is. The longer your hair, the higher and bigger you can go. However, if your hair is shorter, there's nothing wrong with rocking a beautiful low bun or even a half-up bun.
How do I style my hair in a bun?
There are many ways to create a bun. Most techniques start with a simple ponytail. From there, you can twist or braid the hair and wrap it around the elastic before securing it. Alternatively, you can use a bun donut or sock to create an elegant, structured shape. Finally, for a super simple, messy bun, scoop your hair into a ponytail, passing the hair through the elastic once. Then on subsequent passes, only pull the hair halfway through before starting the next loop.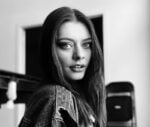 Alexandra Feiam is an experienced fashion writer who holds a degree in journalism. She has an impressive portfolio and expertise working as the Editor at Power Retail and Commercial Content Editor at Newscorp. Ally has been writing for The TrendSpotter since 2018, and her work has been featured in notable publications such as The Herald Sun, Arirang TV South Korea, Kidspot, The House of Wellness, and The Daily Telegraph.
SUBSCRIBE TO OUR NEWSLETTER
Subscribe to our mailing list and get interesting stuff and updates to your email inbox.