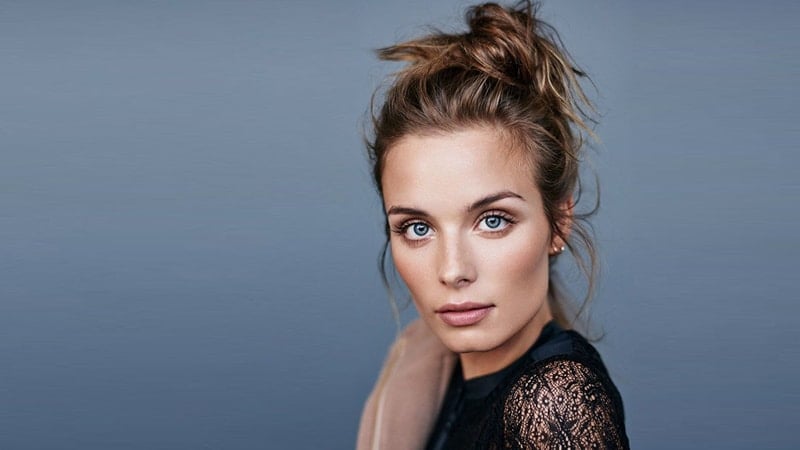 Are you sick of your long hair getting in the way of your daily life? Or, perhaps, your hairdresser cut your hair slightly shorter than expected, leaving you unsure of how to style your new bob? Whether you're a woman with long, medium, or short hair, a messy bun will ensure you always look gorgeous. With various options available to suit any occasion, this easy-to-achieve style can be worn confidently from day to night. To help you select the most flattering messy bun look for you, we've investigated all the options and curated a selection of the best of the bunch. Here's our guide to gorgeous messy bun hairstyles for every hair length.
1. Messy Bun with Bangs
If you've opted for a bold set of bangs as your hairstyle of choice this season, complement your look with a messy high bun. Pulling your long hair off the shoulders will allow those elegant bangs to frame your face. Not only is this look easy to achieve, but the dual, alluring aesthetic of playfulness and seductiveness makes it a winner for any occasion. Dress it down with a white tee and denim jeans for a casual daytime look. Later, turn up the heat with statement earrings, luscious red lips, and a little black dress.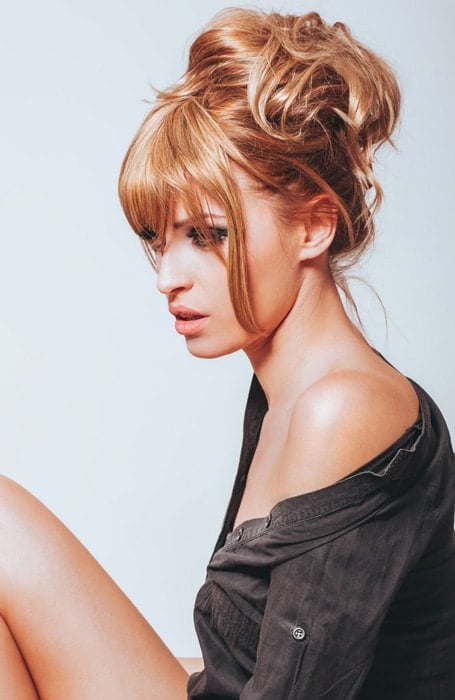 2. High Messy Bun
A high, messy bun will work wonders for petite women looking to add some extra height or taller ladies seeking to elongate their figure further. This sculptural style requires the hair to be pulled slightly tighter than usual to remain fixed atop the head. The result, however, is worth it, as wearers of this look instantly adopt the elegance and grace of a ballerina. As a result, this is the ultimate look for laidback sophistication.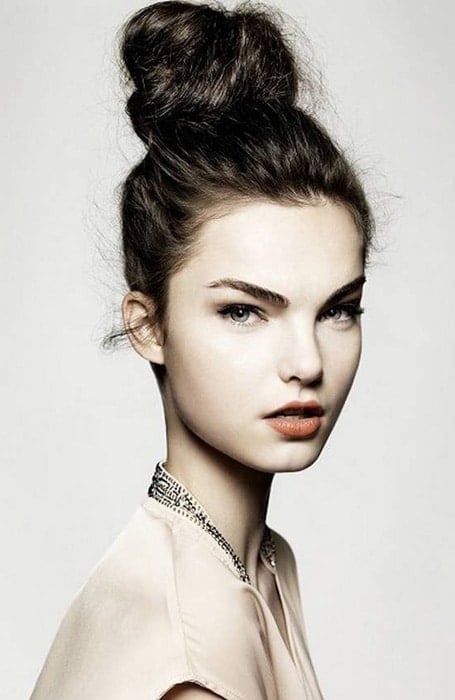 3. Glamorous Messy Bun
If you're a girl who likes a little glitz and glamour, this is the messy bun option for you. Although it may look effortlessly beautiful, this bun's voluminous hair and interwoven style will take a little extra time and practice. Once you've nailed it, we guarantee it'll become your new go-to for work and play. Keep the hair outside the bun pulled back off the face for a more corporate, formal approach. Then, as you leave the office, slip on some heels and rearrange your hair so that wispy, floating strands frame your face. Doing so will transform your look into the stunning "I woke up like this" style.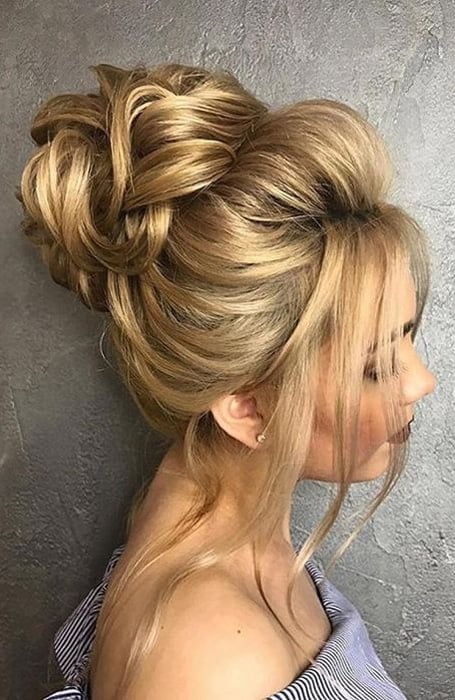 4. Half Up Half Down Messy Bun
Although we wouldn't normally champion the doing of things halfway, we are firm supporters of the half up half down messy bun. This look presents the best of both worlds for long-haired women as it gets that mane up off your face while showcasing your cascading, luscious locks. Pulling back the hair has the added effect of naturally highlighting your cheekbones and eyes. As a result, this casual, flirty bun is perfect for daytime events. Whether that involves brunch with the girls, dancing at a day-fest, or walking your pup at the local park, this look will ensure you're ready for whatever comes.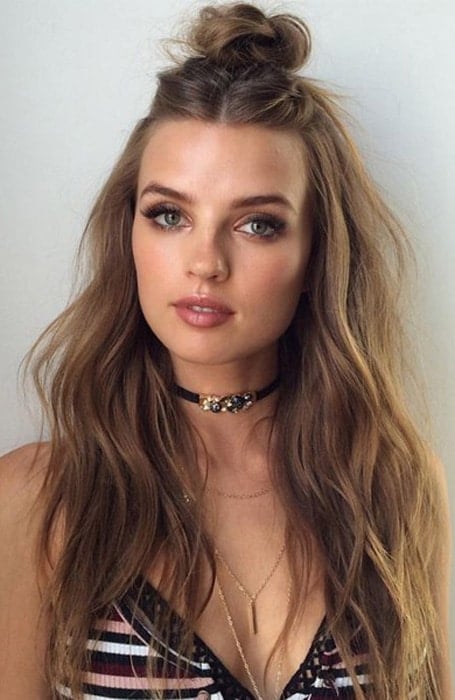 5. Afro Messy Bun
If you have a glamorous, gorgeous afro, then you're all set when it comes to creating a fantastic messy bun. Your hair's natural curls and volume mean that your bun will be fabulously big, textured, and bold. Pull the hair back tightly to concentrate volume into the knot to give full effect to this style. We also recommend keeping your bun pulled high so that it balances beautifully on your head, creating a ballerina effect.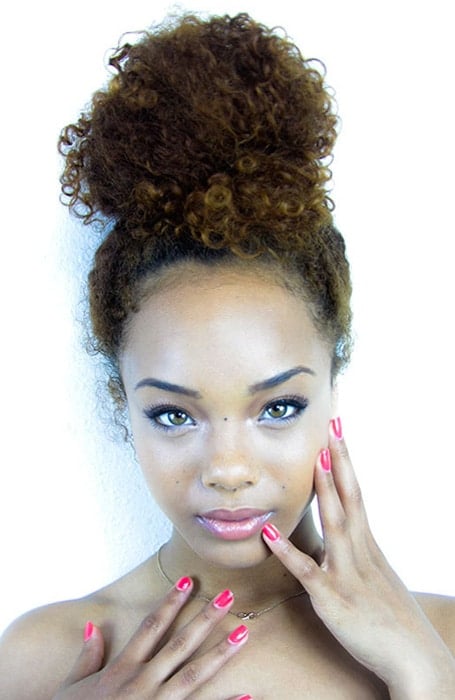 6. Easy Messy Bun
The simplest form of the messy bun, the aptly named 'easy messy bun,' can be mastered by even the clumsiest of hair grooming girls. First, gather up all of your hair into your hands until you've formed a basic, high ponytail. Then, wrap the length of this ponytail haphazardly around its base. Finally, secure with a loose elastic before using your hands to tousle the style.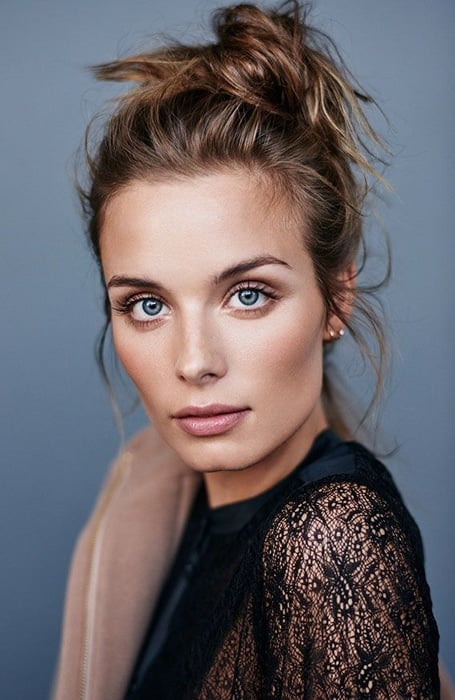 7. Curly Messy Bun
Draw extra attention to bouncing, beautiful curls by pulling them back into a loose, messy bun. When it comes to creating this look, let any runaway tendrils or curls flow free to highlight the natural wave of your hair. Luckily for you, this bun style looks equally amazing when styled high, low, or in between. If you don't have naturally curly hair, a curling iron will be your secret weapon for achieving this versatile look. Whether you wear it down the street or on the wedding aisle, we guarantee this charming style will have heads turning your way.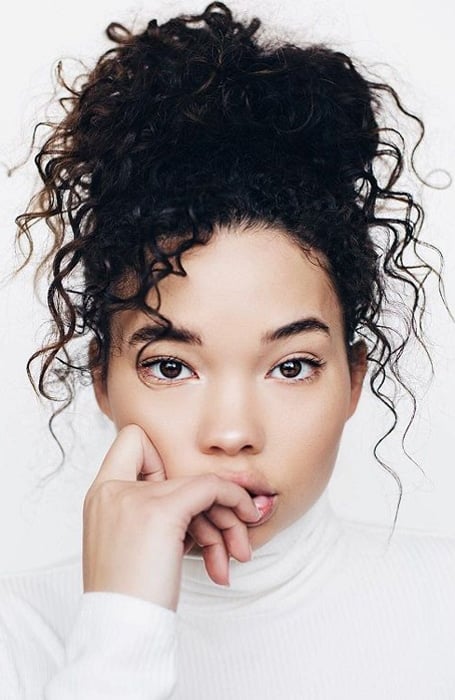 8. Top Knot Messy Bun
The top-notch top-knot is a simple variation of the high, messy bun. This cute, casual look is perfect for revealing a fresh complexion, sharp cheekbones, and dazzling dimples. Therefore, show off your face's best features with this no-nonsense hairdo. The best part about the look is that it leaves your face free to be showcased. As a result, whether you opt for a dewy, natural makeup approach or go for glamour and definition, your face will be illuminated by this carefree style.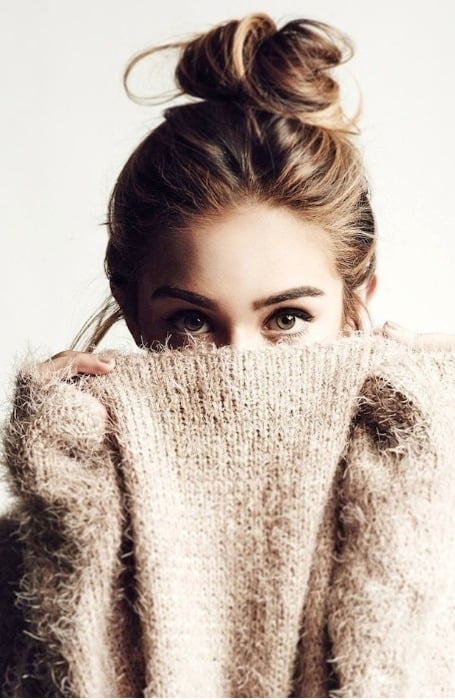 9. Messy Side Bun with Braids
We recommend a messy side bun with braids for an elegant, fairytale hairstyle for a princess. The added detailing of thick, interwoven braids adds an extra charming element to this romantic, gorgeous style. Consequently, it is a leading messy bun option for women with medium-length hair seeking a little magic for special occasions.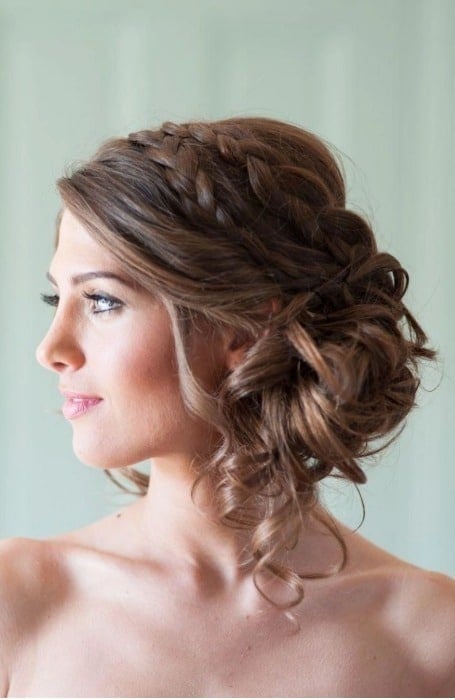 10. Festival Messy Bun
Add a splash of color to your go-to festival hairdo this season by weaving some vibrant hair wraps or braids into your messy bun. For extra emphasis, add feathers or beads to your hair wrap. Finally, pile that bun high up on your head to ensure you stay cool while dancing away the day (and night).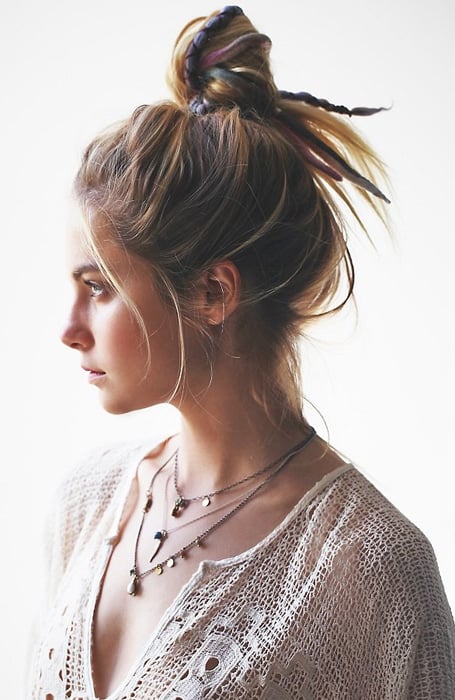 11. Cute Messy Bun
If you're currently sporting a long bob or shoulder grazing hairstyle, don't feel like you're missing out on the bun trend. There are still a wide variety of gorgeous messy buns that you can try. One simple option to experiment with involves pulling the hair back into a simple knot positioned in the middle of the back of the head. Then, free a few wispy strands from the front to frame your face to nail this cute messy bun look.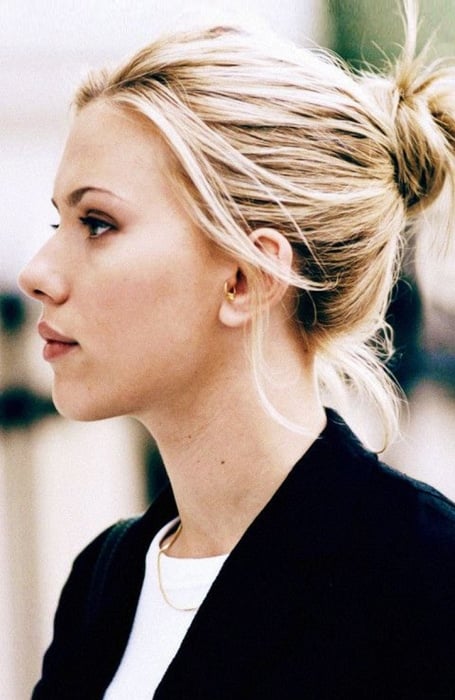 12. Low Messy Bun
Create an illusion of length with a low messy bun this season. This style, which sits at the nape of the neck, allows short-haired girls to make the most out of their locks. If you're sporting bangs with your bob haircut, let these fall freely across your face to add a soft and delicate beauty to this simple style.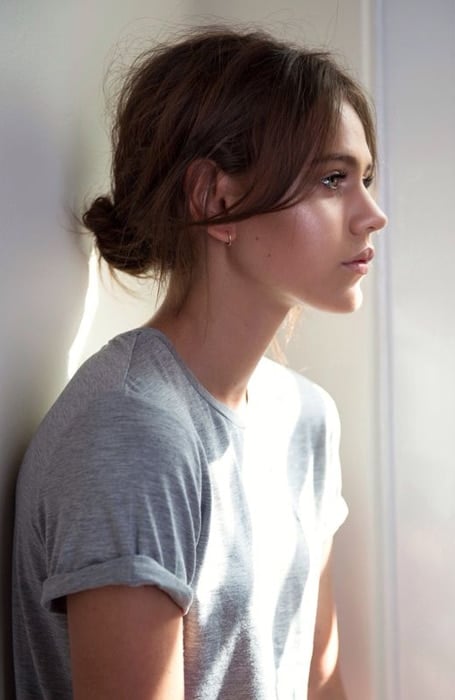 13. Messy Bun for Thin Hair
If you have naturally thin hair, a messy bun can help add a little extra definition and texture. To create an illusion of fullness, make sure to keep your bun loose. Doing so will also protect your hair, preventing any breakage that could result from tightly pulling the hair back.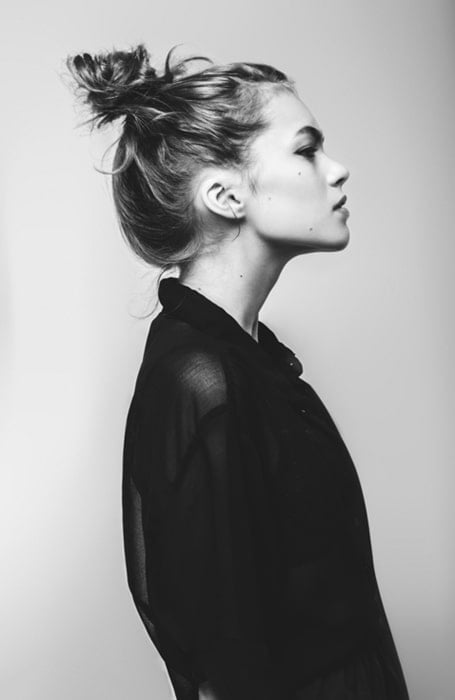 14. Sophisticated Messy Bun
The sophisticated messy bun is the epitome of effortless beauty. To create this look, use your brush and texturizing spray to create volume up top. Then, pull your hair back into a low, messy bun before tucking this bun in under itself and securing it with a hair tie. If you have thick hair, a few carefully positioned bobby pins or hairspray will help lock this bun. The result is a sleek, sophisticated, and ultimately stunning look transcending time.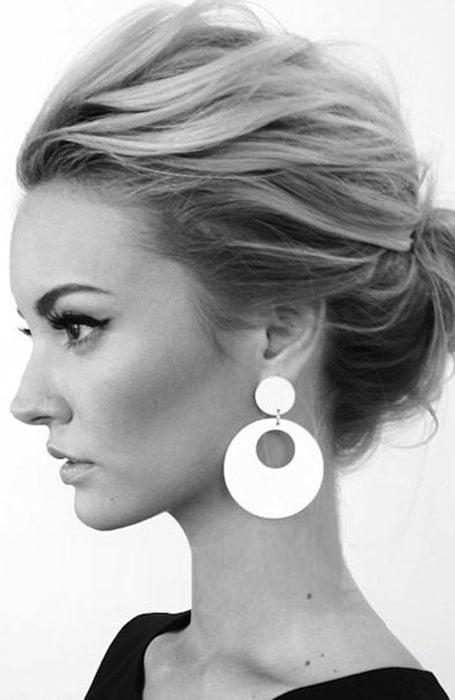 15. Sporty Messy Bun
No one wants hair on their face when it comes to working out. Whether you're strengthening your core in a reformer pilates class or running on the treadmill, a sporty messy bun will ensure you can remain focused and reach your fitness goal while looking great. The aim of this look is to get that hair off your face so you can stay cool throughout your workout. The fact that it will also look good at your post-gym brunch is a bonus.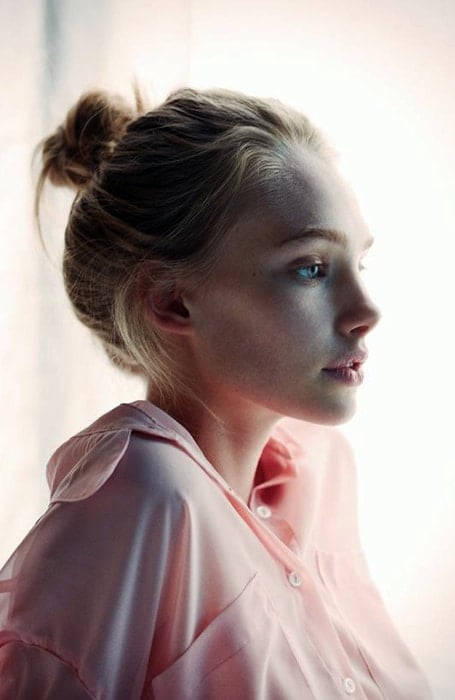 How to Make a Messy Bun
Ready to rock a gorgeous messy bun but not sure where to begin? This step-by-step tutorial will help you untangle all of your confusion and teach you how to create six different beautiful buns.
Messy Buns FAQs
How do I do a messy bun hairstyle?
There are dozens of ways to do a messy bun, with just as many tutorials on YouTube. For a super simple, messy bun, scoop your hair into a ponytail, passing the hair through an elastic once. Then on subsequent passes, only pull the hair halfway through before starting the next loop. Alternatively, start with your hair in a pony. Then split it in half, twist each section separately, then together, before wrapping it around the ponytail, and secure it with pins. You can gently pull small pieces looser to add volume.
Are messy buns bad for your hair?
It can be damaging if you're wearing your hair in the same messy bun every day. Tight hairstyles you wear often can cause traction alopecia, a form of balding. Try to mix up your messy bun styles and heights so it's not pulling on the same hair in the same way every day. You should also avoid tying your hair up in a bun while it's wet, as this can increase the risk of breakage.
How do I do a messy bun with long hair?
As with any length of hair, there are dozens of ways to do a messy bun with long hair, but they're often the same techniques as shorter hair. The only adjustment you might need to make is using more hairpins. The benefit of long hair is that you'll have added volume and size to your bun, which adds wonderfully to your messy bun look. For a super simple, messy bun, scoop your hair into a ponytail, passing the hair through an elastic once. Then on subsequent passes, only pull the hair halfway through before starting the next loop.
SUBSCRIBE TO OUR NEWSLETTER
Subscribe to our mailing list and get interesting stuff and updates to your email inbox.