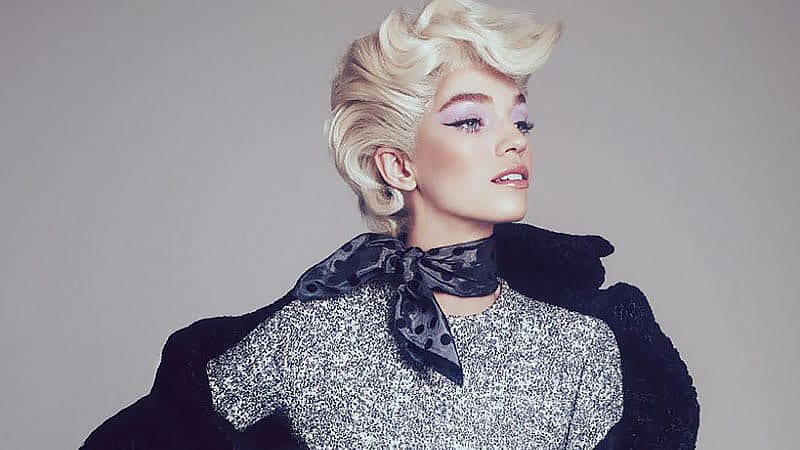 While history is filled with countless incredible events and lessons to be learned, it's the hairstyles of the past that have us captivated. From gorgeous finger waves and bouncy curls to chic bobs and detailed updos, vintage looks are as stylish today as they were back then. Having stood the test of time from the '20s, '30s, '40s, and '50s until now, retro hairstyles are a wonderful option for the modern-day. Whether you're after something charming and classic these are the best vintage hairstyle
RELATED: The Best 60s Hairstyles for Vintage Lovers
1920s Hairstyles
The Roaring Twenties were an era of prosperity and parties. From flapper girls to finger waves, the style of the time was chic, glamorous, and a little bit fun. The 1920s hairstyles make stylish options for glitzy parties and weddings.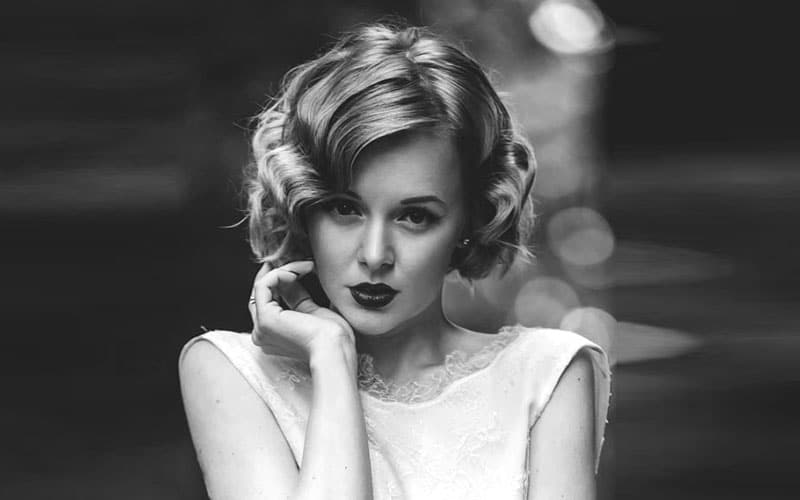 Faux Bob
If you loved The Great Gatsby, a stylish faux bob will be your new favorite hairstyle. Featuring all the glamour of a traditional '20s bob without any need to cut your hair off, this style is as clever as it is chic. Perfect for parties and events when you want to "wow" people, this temporary short haircut is sure to impress.
Finger Wave Updo
Channel your favorite Downton Abbey character with a sophisticated finger wave updo. Although it may not be the simplest style to create, it can be done at home and practice will make perfect. Once you've mastered the art of this 'do, it'll quickly become your favorite look to wear to weddings and other fancy occasions.
Curly Updo
Not only does a curly updo create a charming appearance but it also provides your style with a lovely vintage touch. Although it may seem like a difficult style to create, the process is quite simple. By curling hair before twisting and pinning into buns, you'll be able to produce an intricate look with no hard work at all.
Vintage Pixie Cut
Ladies with short hair can also create gorgeous vintage looks. While you may not have as much hair to play with, your short strands can still be worked into a lovely retro style. The '20s finger wave technique is a great way to achieve a vintage hairstyle on a pixie cut. You can even add a decorative clip or beret to give the perfect finishing touch of old-world charm.
1930s Hairstyles
The 1930s are considered the Golden Age of Hollywood and glamorous, full-volume waves are a testament to this notion. The '30s also brought about a great femininity to women's styles making curled and rolled updos a popular choice.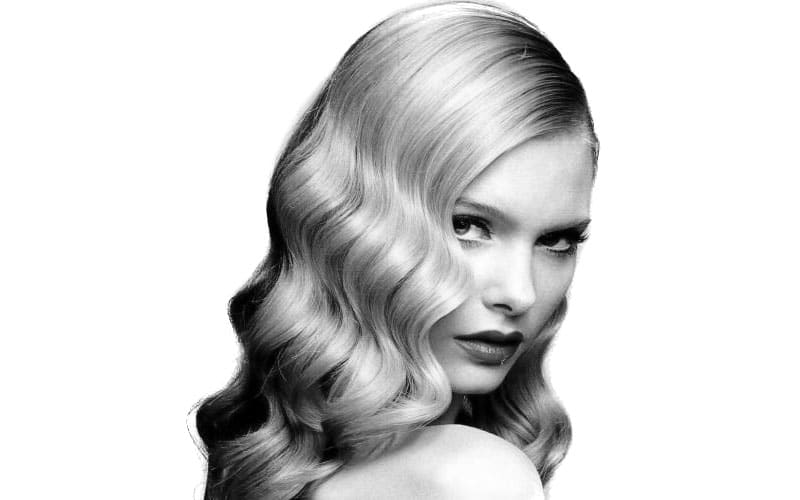 Snow White Updo
While Snow White was originally depicted with long hair in fairy tale drawings, the 1930s film gave her the look we know today. Short, curly, and feminine, the iconic '30s style is one that can still be worn. Whether you want to add the red ribbon or not, this hairstyle is a lovely option for modern-day formal functions and events.
Golden Age Waves
In the Golden Age of Hollywood, curls and waves were everywhere. Feminine and polished with just the right amount of sex appeal, they were the ideal hairstyle for fashion-forward women. Today, glamour waves are as chic as ever and a fantastic way to try vintage style without looking too retro. All you need to do is curl your hair before gently brushing to loosen locks.
Gibson Tuck
While the Gibson Tuck has older roots than the '30s, the style's low, rolled bun was a popular look for the decade. Easy to create, fuss-free, and beautiful, it's easy to see why this vintage style has endured the test of time. If you would like to add a modern touch to the Gibson Tuck, consider braiding the sides of your hair instead of rolling.
1940s Hairstyles
Rolls, waves, pomps, and curls, all defined the '40s in terms of hairstyles. Despite the hardships of the Second World War, women made the most of what they had and maintained a glamorous appearance with their hair.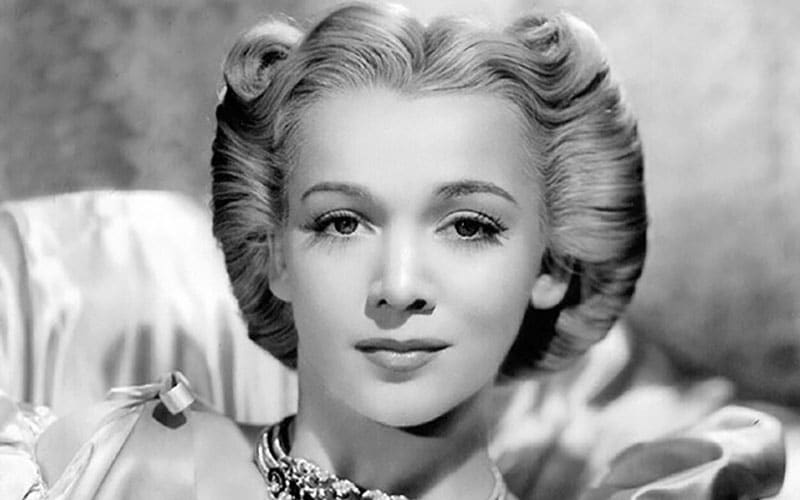 Victory Rolls
Victory rolls are one of the most loved vintage hairstyles. Featuring voluminous curls that frame the face, the style is distinctly 1940s. Although the look may be too quirky for the office, it does make a fun option for weekend styles and nights out.
Glam Roll with Vintage Curls
If you're after a hairstyle that's modern with a vintage touch, curls with a glam roll are a great option. Far more subdued style than victory rolls, a single glamorous roll paired with modern curls blends the lines between retro and recent.
Hollywood Glamour Waves
1940s Hollywood glamour waves is a style that never becomes old. Timeless and classic, the look appears year after year on the red carpet and at special events. Guaranteed to make you feel like a silver screen siren, glamour waves pair perfectly with a bold lip and feline flick of eyeliner.
Pompadour
While the pompadour hairstyle has seen a great resurgence for men, it's also a fantastic vintage look for women. A little edgier than curls and rolls, this standout style is sure to garner some attention. Just remember to keep hair soft and touchable to maintain an overall contemporary aesthetic.
1950s Hairstyles
The 1950s was a diverse decade that has provided us with countless chic hairstyles. From the reinterpretation of feminine updos to the birth of poodle looks and rockabilly styles, the decade is a melting pot of inspiration.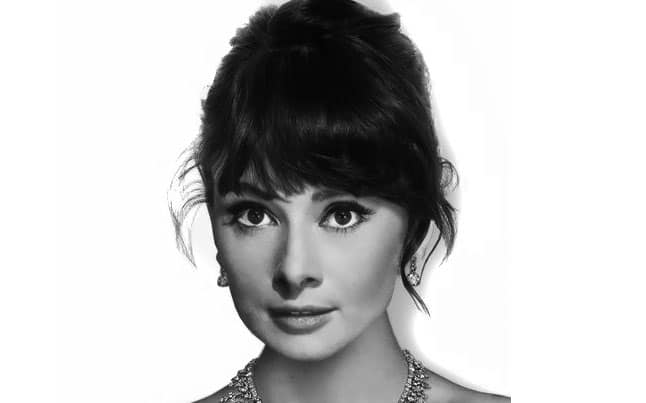 Vintage Updo
Although the '50s saw an injection of more modern styles, ladies still relied on a classic updo. Featuring more height at the front than earlier incarnations, the updos of this decade were bolder yet still lovely.
Poodle Style
Like poodle skirts, poodle hair was an iconic look for the 1950s. Featuring sleek sides with a concentration of curls on top, the style was (and still is) innovative and unique. If you're searching for a cool vintage hairstyle that's sure to make an impression, this is the one for you.
Audrey Hepburn Updo
Audrey Hepburn was a fashion icon of the '50s and still provides a wealth of inspiration today. Her signature classic and sophisticated look is perfect for adding polish to your modern style by way of an elegant updo. Whether you're heading to a wedding or work, a chic updo, such as Audrey's, will never fail to impress.
Rockabilly Updo
While the headscarf updo was originally made popular by women working in factories in the '40s, it soon became a signature '50s rockabilly and pin-up style. Today, the style is a chic option for a fun, summer 'do. You can even make it a little more modern with the addition of a stylish, floral scarf.
FAQs
What are vintage hairstyles?
Vintage hairstyles are ones that channel the iconic and defining hairdos of previous decades. From the 1920s, there were styles like the faux bob, finger wave updo, curly updo, and vintage pixie cut. In the 1930s, it was the Snow White updo, Golden Age waves, and Gibson tuck, while the 40s showcased victory rolls, glam rolls, glamour waves, and pompadours. Finally, icons of the 1950s were updos in vintage, poodle, Audrey Hepburn, and rockabilly styles.
How do I make my hair look vintage?
The best way to get a vintage hair look is to decide what style you like and find a YouTube tutorial. Often vintage hairstyles used different techniques and tools to what we're used to nowadays, so having someone guide you through will be the easiest. Set yourself up to start well with brushes, combs, sectioning clips, hair ties, hairpins, hairspray, and depending on your style, hot rollers.
How to Choose a Vintage Hairstyle?
1. Try a hairstyle from the '20s for a chic and fun look.
2. Consider a '30s hairdo for a glamorous and feminine style.
3. If you like a practical yet luxurious look, try a hairstyle from the '40s.
4. '50s hairstyles can offer elegant updo looks as well as sexy pin-up styles.
5. Consider wearing a vintage updo to a wedding for a lovely look.
6. Glamorous retro curls and waves are ideal for a girls' night out.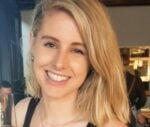 Taylah Brewer holds a bachelor's degree in fashion and business and is a skilled writer with several years of experience in the world of online content creation and copywriting. She is passionate about fashion, beauty, and all things lifestyle-related and has been writing for The Trend Spotter since 2016. She currently works as the Head of Digital & Ecommerce at White & Co.
SUBSCRIBE TO OUR NEWSLETTER
Subscribe to our mailing list and get interesting stuff and updates to your email inbox.