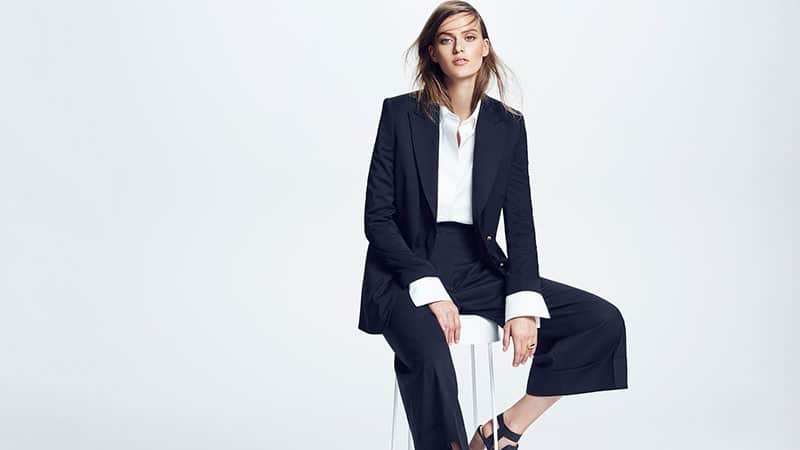 Dress codes are tricky, and while we've all heard of smart casual before, the term can still cause confusion and panic for many. Luckily, we're here to help by shedding some much-needed light on this ambiguous type of attire. So, if you've been wondering what smart casual means or you are after some stylish outfit ideas to suit it, we've got you covered. This is your handy guide to the smart casual dress code for women.
RELATED: A Guide to Women's Dress Codes for All Occasions
What is Smart Casual for Women?
Smart casual is a somewhat ambiguous dress code that calls for polished yet relaxed attire. As such, nailing the perfect look requires balance. When dressing for an occasion with this dress code, try to pick pieces that appear elegant but are also comfortable.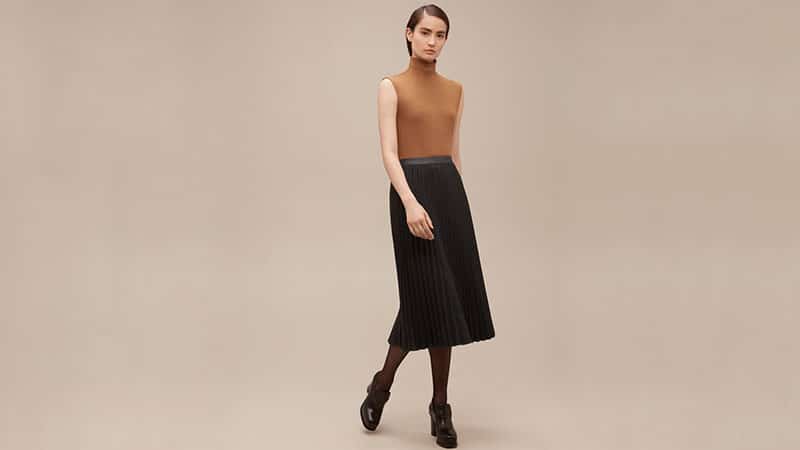 Smart Casual vs Business Casual
Due to its polished yet relaxed aesthetic, smart casual attire is often confused with business casual dress code. While many outfits can fall into both categories, there are differences between the two. For instance, business casual tends to require a more conservative style of dress while smart casual can be more fashion-forward.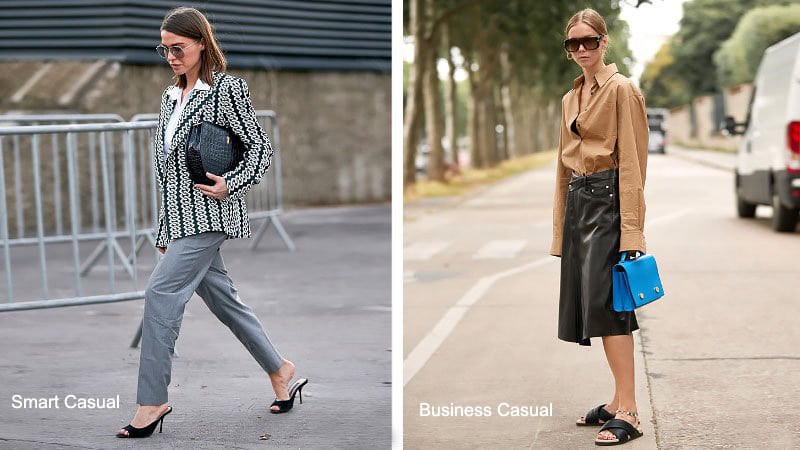 Casual Attire
Smart casual is a standard dress code and, as such, is required for many events, including dinners, weddings, work functions and more. Luckily, the type of occasion can help guide you in what to wear. So, when planning your smart casual outfit, remember to keep the function, location and other guests in mind.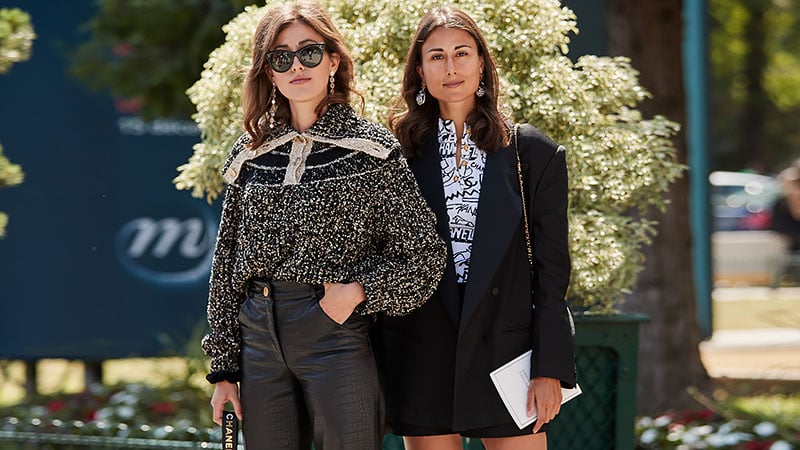 Smart Casual Attire for Dinner
Have you been invited to a dinner with a smart casual dress code? Don't panic. There are plenty of great outfits that you can wear that are appropriate without appearing dull. To nail the ideal look, mix classic items, such as a pair of black pants, with more exciting ones, like an off-the-shoulder top.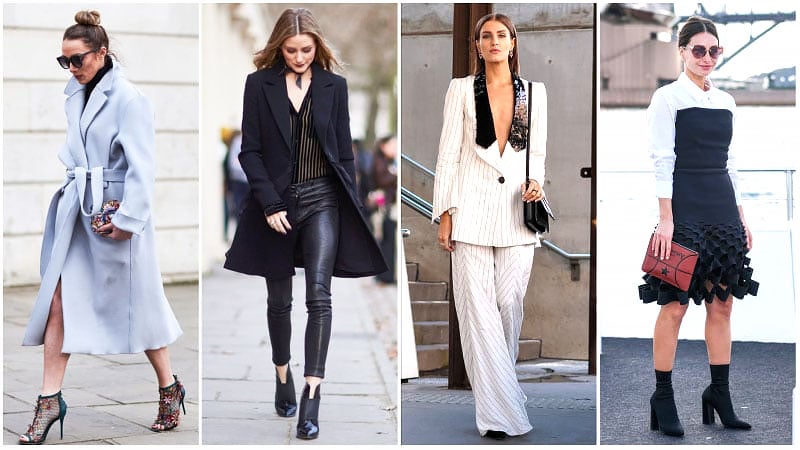 SHOP THE LOOK
Smart Casual Wedding Attire
Smart casual wedding attire can be tricky as you don't want to appear over-or under-dressed. To nail the look, try selecting a chic dress in a comfortable cut. Then, pair it with low heels and casual accessories. Alternatively, a jumpsuit, stylish pants, and a top can be excellent options.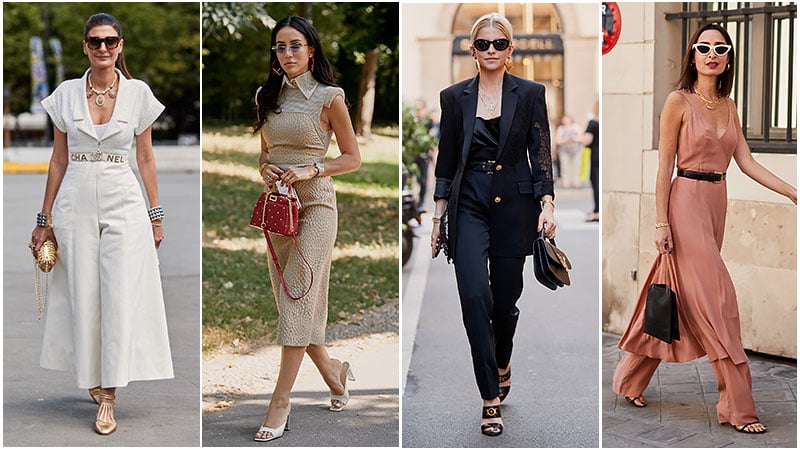 SHOP THE LOOK
Smart Casual Office Wear
In today's world, more and more offices are opting for a smart casual dress code. Unlike a business casual dress code, smart casual attire is more versatile. So, while you still must appear professional, there's no reason not to put a stylish spin on your look. To do so, consider swapping your usual pants for a skirt or opt for a fashionable suit. Alternatively, keep garments simple and add a dash of color with accessories.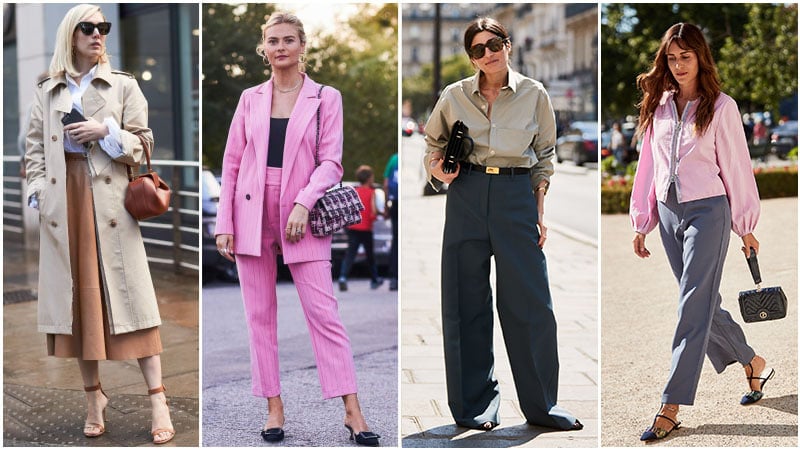 SHOP THE LOOK
Smart Casual Day Events
Whether you're heading to an afternoon tea with friends or an informal client meeting, creating a smart casual look for daytime needn't be difficult. Unlike more formal occasions, such as weddings or dinners, general day events offer flexibility with what you can wear. As such, anything from pants and a chic top to a midi skirt and sweater can work.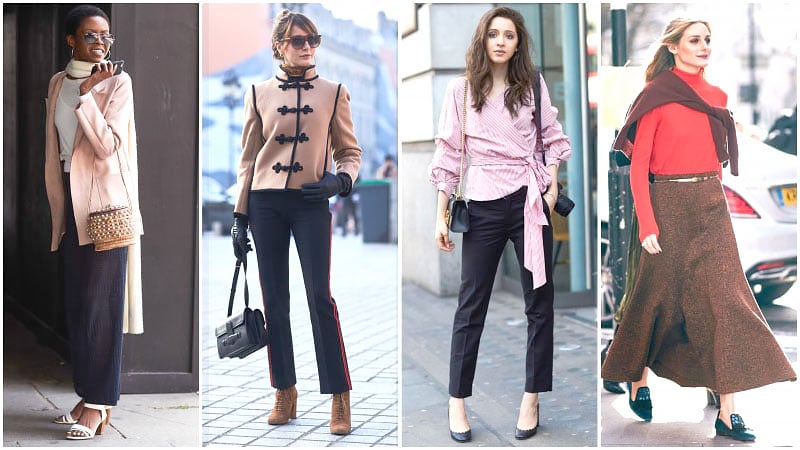 SHOP THE LOOK
Smart Casual Outfits
When it comes to smart casual outfits, you need to build your look one piece at a time. Luckily, all you need to do is follow a few simple rules, and you'll have nailed the perfect smart casual ensemble in no time.
Smart Casual Dress
If you want to wear a dress to a smart casual event, you must choose an appropriate one. To do so, opt for a polished style, such as a shirt or wrap dress, in a neutral color, like black or white. Also, ensure that the cut doesn't reveal too much of your legs and chest, and if you want to wear a maxi dress, ensure it's sophisticated.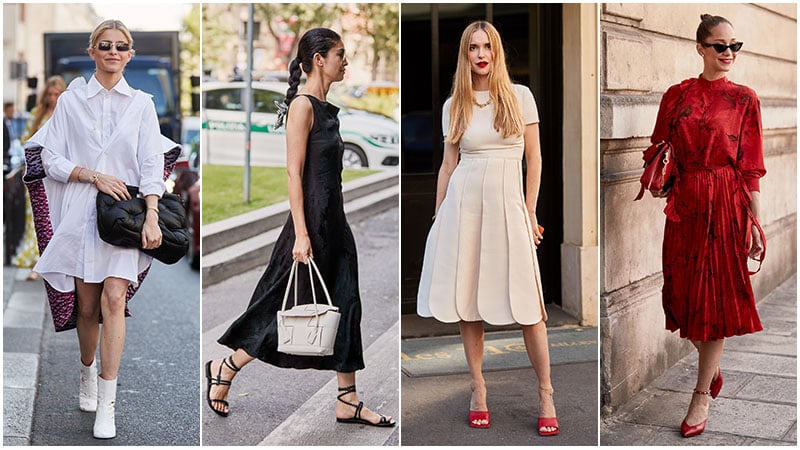 TOP BUYS
Smart Casual Jeans
While tailored pants are a natural choice for smart casual outfits, jeans can also work. However, elevating these casual trousers to a higher level requires picking a polished pair and partnering them with the right items. To do so, start by selecting a slim or skinny pair of jeans in a dark hue, such as indigo or black. Also, ensure that they aren't ripped or frayed. Then, pair your jeans with a sophisticated shirt, blazer, and heels to complete your outfit.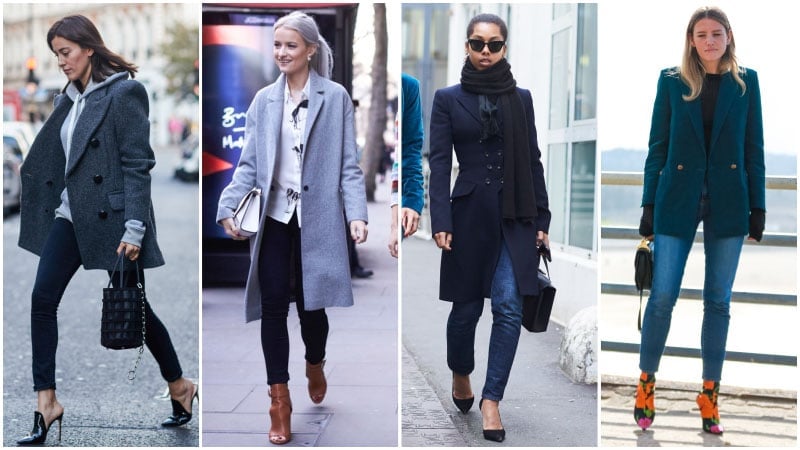 TOP BUYS
Smart Casual Tops
Stylish, smart casual tops aren't difficult to come by, but choosing which ones to add to your wardrobe can be challenging. During summer, a white button-up shirt makes an excellent option, and today there are plenty of unique choices available. As for winter, a chic turtleneck sweater or stylish long-sleeve top can look great when paired with a tailored skirt or pants.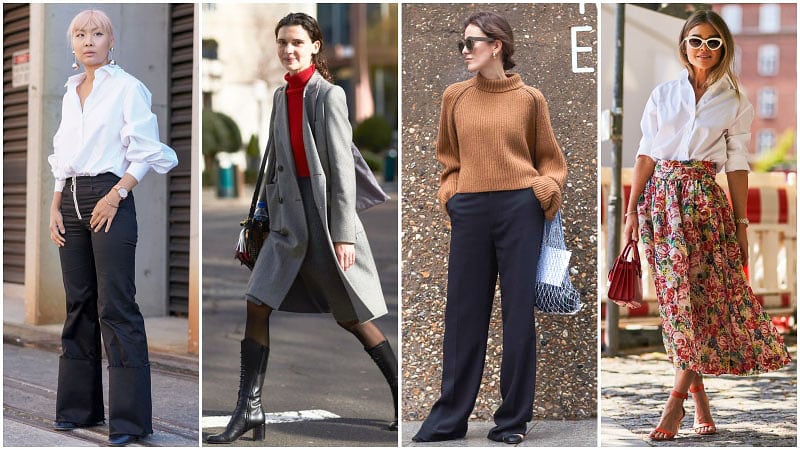 TOP BUYS
Smart Casual Shorts
Pants and skirts aren't your only options for smart casual bottoms. Shorts also make an excellent choice for this dress code. Of course, we're not talking about your usual denim shorts here. No, rocking a smart casual look with shorts requires a certain level of polish that only a pair of tailored shorts can give.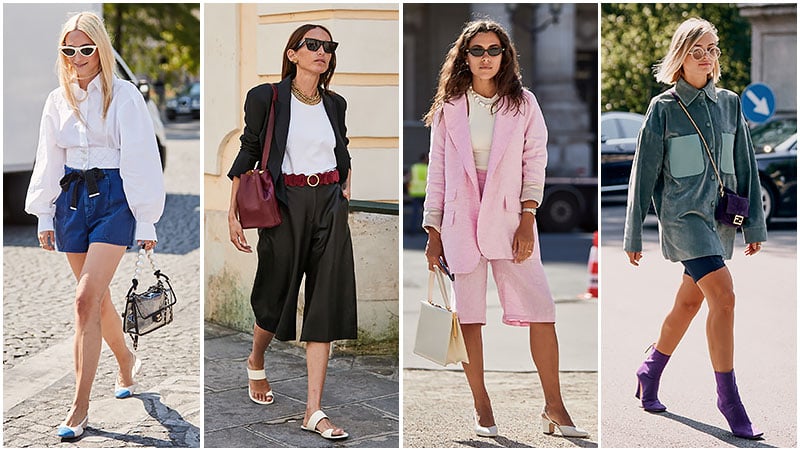 TOP BUYS
Smart Casual Jackets
A sophisticated jacket is a great way to turn an otherwise casual look into a smart casual one. In particular, a standard blazer is an excellent choice. However, it's not your only option. Longline blazers and sleeveless blazers can provide a chic twist on the staple. For those who want something completely different, a bomber jacket can also work, but be sure that it appears appropriately sleek.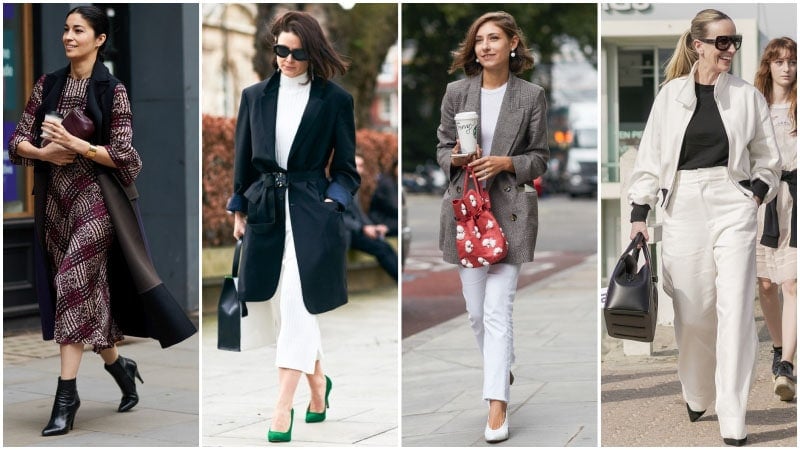 TOP BUYS
Smart Casual Bags
Accessories play a vital role in the outfits. So, don't forget to choose the right bag to go with your smart casual look. To pick the perfect handbag, just choose a style that matches your sophisticated yet laidback ensemble. That could be a simple clutch, bucket bag, body bag, tote or something else. As for what to avoid, consider leaving overly structured office bags and casual backpacks at home.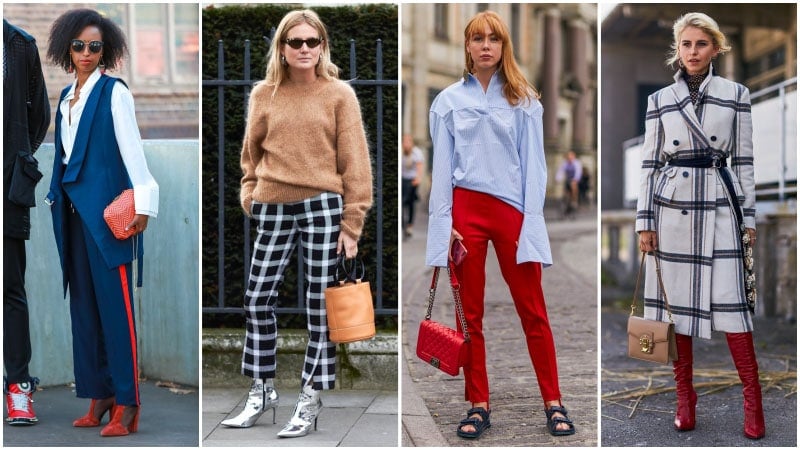 TOP BUYS
Smart Casual Shoes
When dressing for a specific dress code, your shoes are integral to your outfit. As such, it's essential to pick the right pair if you want to achieve an appropriate smart casual appearance. Try opting for chic yet practical footwear to ensure your look is appropriately polished without appearing overly formal. Block heels, kitten heels, mules, and loafers can all make excellent choices for this style of attire.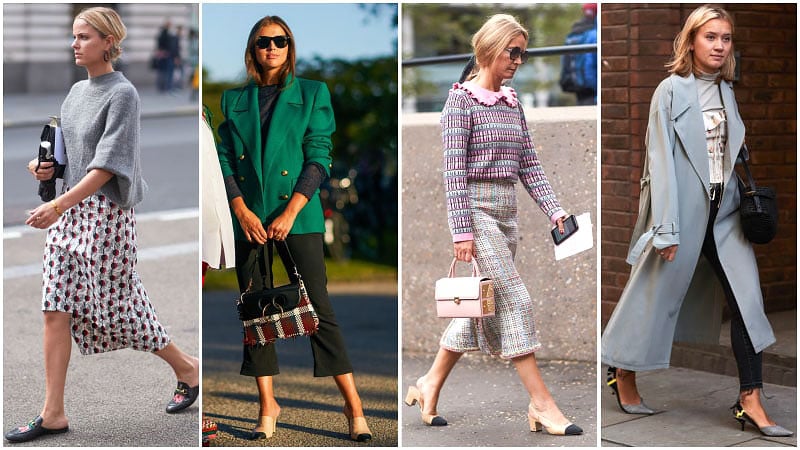 TOP BUYS
Smart Casual for Women Tips
Aim for a polished yet relaxed look with elegant and comfortable garments.
Tailor your smart casual look to the occasion.
Choose between pants, a skirt, tailored shorts, or smart jeans to wear as bottoms.
On top, try a white button-up for summer or a stylish sweater for winter.
To wear a smart casual dress, opt for a classic style, such as a shirt or wrap design, in a neutral color.
Finish your smart casual look with a blazer and chic yet laid-back accessories.
Smart Casual FAQs
What is smart casual for a woman?
Smart casual is a dress code that focuses on more relaxed clothing but still fits well and creates a polished appearance. It can be hard to determine what this means, but it is all about finding a balance. This could be dark-wash jeans, dress pants, co-ords, skirts and blouses, and more for women. Footwear should be practical and comfortable. Smart casual clothes let you express yourself with more details and colors than formal wear does, but neutral colors like black and white are good choices.
What is considered smart casual attire?
Smart casual is a balance between casual clothing with a more relaxed fit and smart pieces to create a polished appearance. These dress codes can sometimes be worn to several functions, including daytime weddings, work events, and more. It is best to keep the occasion and the time of day in mind; evening events are smarter. Wear chic pieces in a comfortable cut, accessorize with practical but stylish shoes and simple jewelry.
Are jeans OK for smart casual?
Jeans are often considered a casual garment and are great for off-duty, going about errands, meeting friends for brunch, and weekend trips away. There is some debate about whether they would be considered smart casual, but if you dress them up with a great top, heels, and stylish accessories, they can be. The key is to choose a garment with a dark wash and well-fitted, such as skinny jeans. Baggy jeans in lighter shades will not give you a polished appearance. Choose simple styles without frays, unusual hems, or rips.
Can I wear sneakers for smart casual?
Sneakers are not smart casual for men, but women have more flexibility with their outfits for a smart casual dress code. Your shoes play an important part in your entire outfit, and smart casual shoes typically include heels, mules, and loafers. That said, depending on the occasion, you may wear sneakers if they are a minimalistic style and in a classic color like white or black.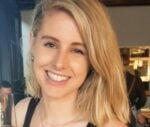 Taylah Brewer holds a bachelor's degree in fashion and business and is a skilled writer with several years of experience in the world of online content creation and copywriting. She is passionate about fashion, beauty, and all things lifestyle-related and has been writing for The Trend Spotter since 2016. She currently works as the Head of Digital & Ecommerce at White & Co.
SUBSCRIBE TO OUR NEWSLETTER
Subscribe to our mailing list and get interesting stuff and updates to your email inbox.