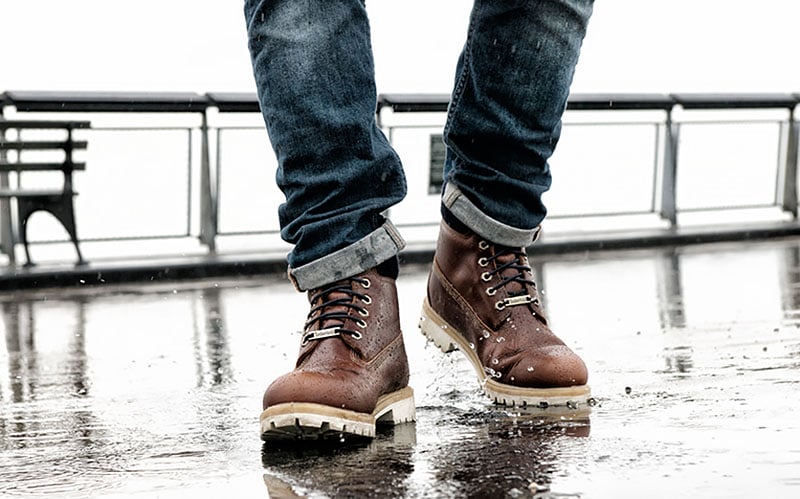 There's a lot to love about boots. Not only can they add a badass touch to almost any outfit, but they're also incredibly durable, standing up to wear and tear and looking better for it. However, with so many boot styles and options available, finding your ultimate pair can be challenging. After all, there's a lot to consider, including style, comfort, and quality. Luckily, we're here to help make your decision a whole lot easier with a roundup of the best boots for men.
RELATED: How to Wear Men's Boots
RELATED: 20 Best Work Boot Brands for Men
1. Arterton
Arterton, a London-based design atelier for sartorial enthusiasts, specializes in creating quality goods with innovative classic designs. Instead of selling mass quantities from departments stores or resellers like most places do, this unique shoe brand is devoted to its twofold vision: curating highly refined and well-crafted products while deviating away from the regular trends.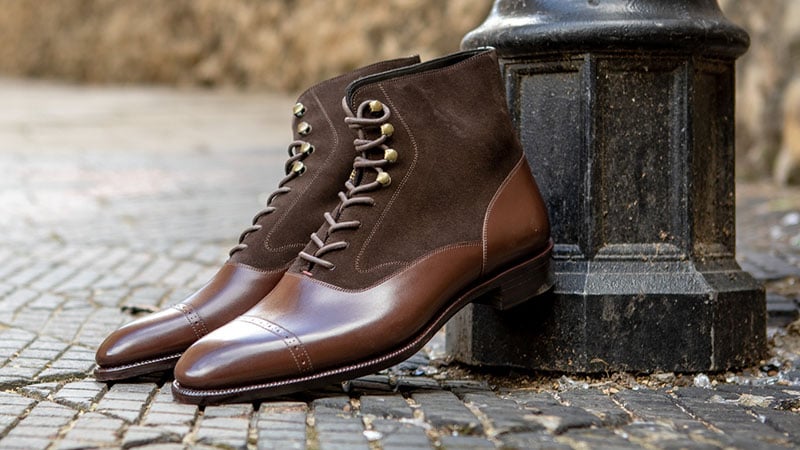 2. Myrqvist
Myrqvist is Sweden's fastest-growing footwear brand, renowned for its durable and high-quality boots. The boot brand stands out with its meticulous attention to detail and commitment to craftsmanship. Each pair of shoes is meticulously handcrafted in Portugal using the finest leathers and designs, utilizing the esteemed Goodyear Welted construction method.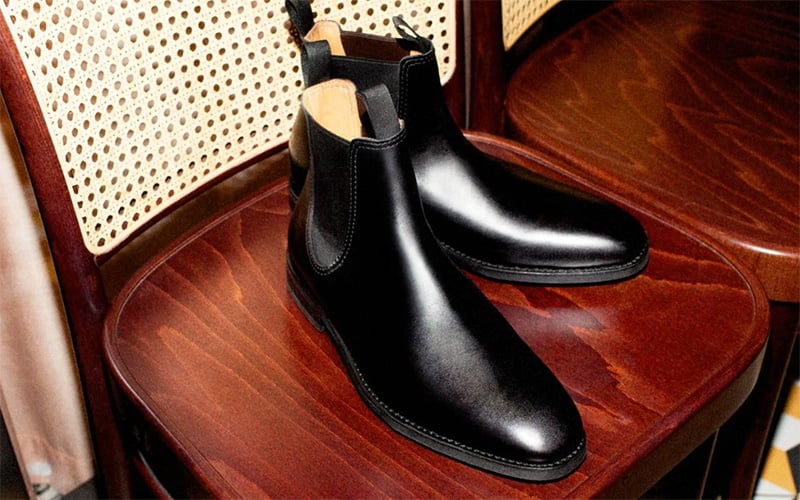 3. Aurélien
With a strong focus on timeless style, artisanal craftsmanship and the finest natural raw materials, Aurélien presents timeless Mediterranean style in footwear and accessories for the most discerning customers. Embodying the carefree joie-de-vivre. Aurélien has become synonymous with casual elegance, timeless designs, and the most desired raw materials, most notably Cashwool® and Softey® suede.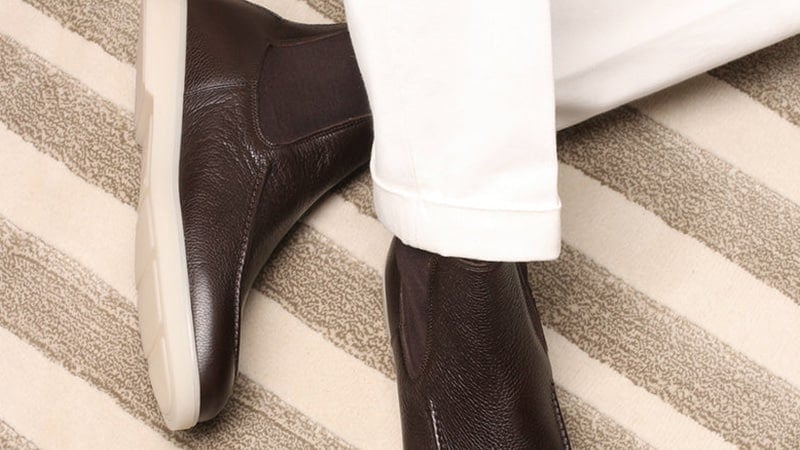 4. Grenson
It's almost unfair how perpetually fashionable some of Grenson's boots are. The company's famous for both its scotch grain leather shoes and three-tiered welt styles. Here you have a brand that has been around since the mid-17th Century, with a range of shoes that are at once timeless and on-trend. We suggest the Cosmo boot from the triple welt range for a shoe like no other.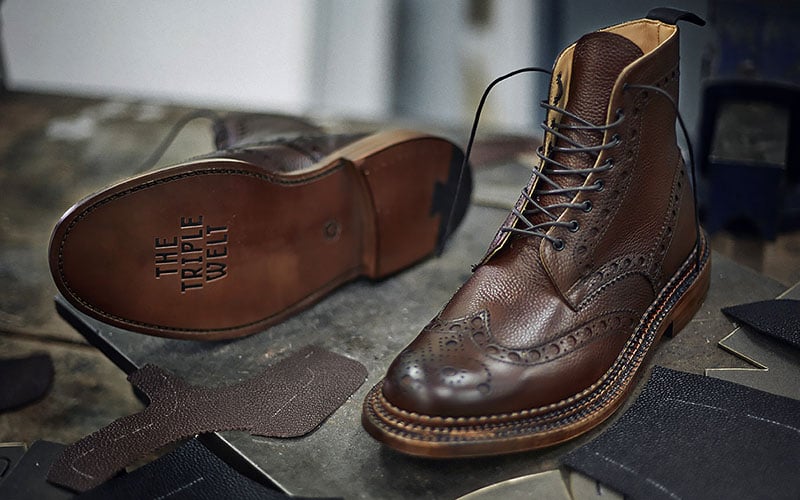 5. Amberjack
Take a step away from cookie-cutter men's boots with a pair of Amberjacks. This New York-based brand switched things up, combining science and fashion to create the most comfortable and stylish boots. They use luxury full-grain leather sourced from an ISO-certified tannery and revolutionary dual-density soles that combine athletic and hiking technology for cushioning and structure. Environmental and societal sustainability is also a focus with plastic-free packaging, a fair wage factory, and sustainable tanning practices.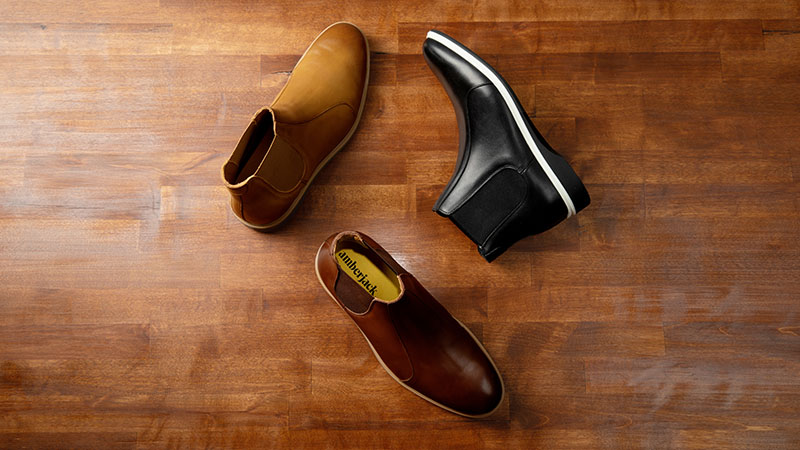 6. Timberland
Best known for the original yellow boot introduced in 1973, Timberland today outfits consumers from head-to-toe with collections that reflect the brand's rich heritage of craftsmanship. In the '90s, hip-hop artists began wearing Timberland boots as part of their style, and it has since become an icon in footwear. The Timberland boot has proved its worth as a fashion staple that's both rugged and stylish.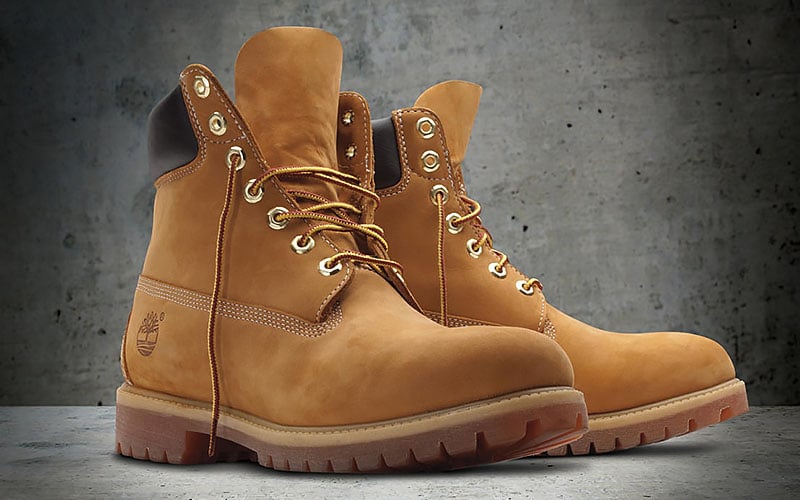 7. Tricker's
Practical, sturdy, and elegant are three words at the center of Tricker's boot design principles. The brand's country range reinforces these principles while looking unlike any other. Tricker's approach to manufacturing screams tradition, so each shoe feels unique, as if it's handmade just for you. You get the feeling that very few brands anymore make a product like this.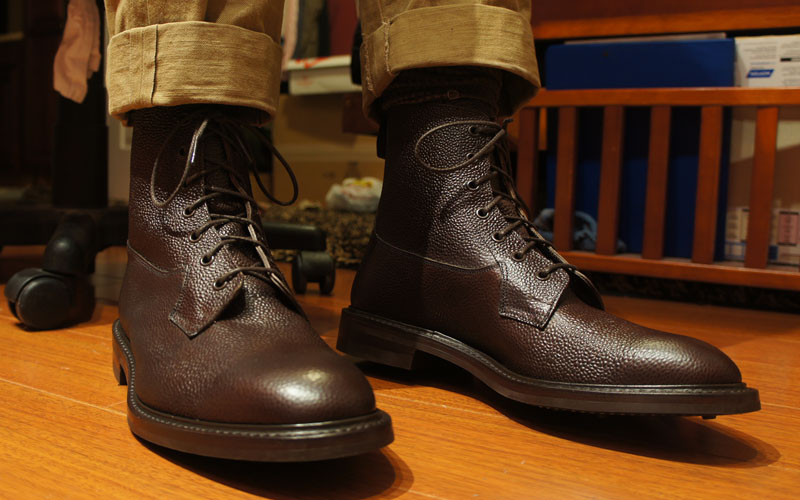 8. Belstaff
Another British label with a proud history is Belstaff'. The brand's heritage is deeply embedded in the motorbiking subculture. The classic Belstaff look is the black, brutalist biker boot. Although originally made for bikers and Amelia Earhart, Belstaff boots cut a stylish silhouette today and pay homage to their authentic and adventurous spirit.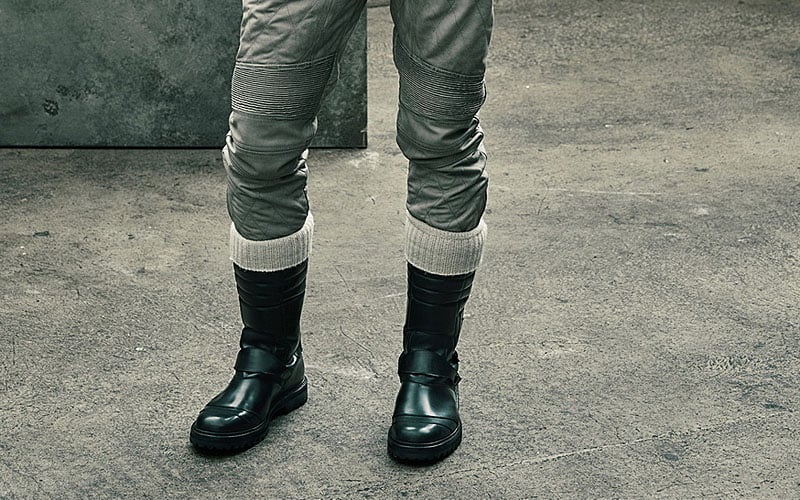 9. Clarks
Founded in 1825, Clark's biggest moment was in 1950 when Nathan Clark designed the desert boot. Inspired by boots from the bazaars in Cairo worn by British army officers, the simple suede ankle boots almost instantly took off. Today, Clarks continues to design classic and contemporary shoes and has a place in many men's wardrobes.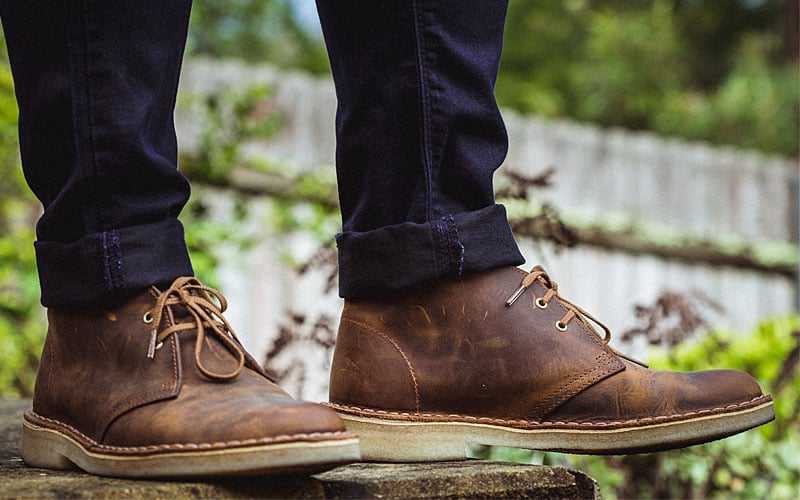 10. Church's
Church's has reinvented itself throughout the years and remains relevant today. But, as with so many boots, the style that pays tribute to the brand's heritage is clearly best. Church's Shanghai-style footwear defined men's fashion in 1929. Today, it's still a bold shoe style that works well for casual and semi-formal occasions.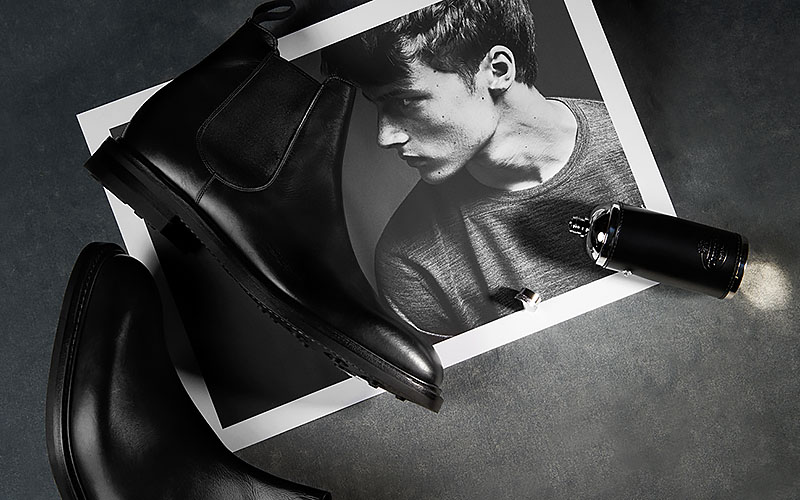 11. UGG
The classic Australian sheepskin boot is where UGG draws its inspiration for its signature shoe. There is some dispute as to whom the 'Ugg Boot' trademark rightfully belongs, although UGG's take on the style is iconic. The boots are not only a statement of style but also keep you warm in the winter. Today UGG makes more than just the classic sheepskin boot, although its entire range takes cues from the original idea.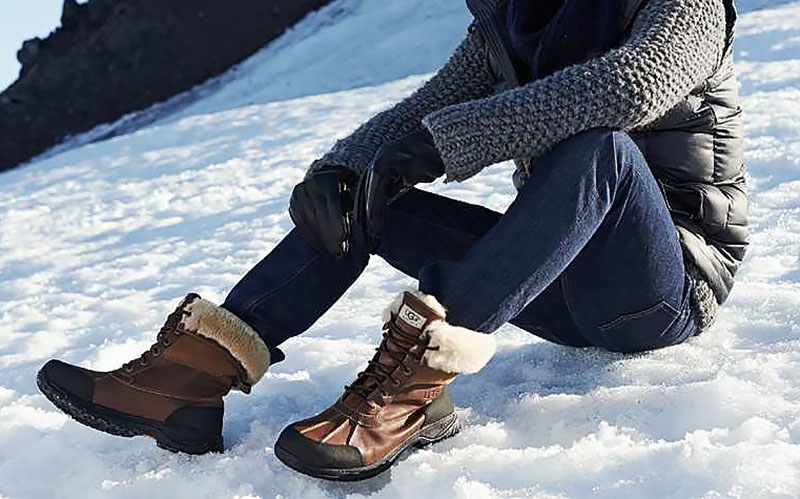 12. Wolverine
Founded in 1883, G.A. Krause dreamed of someday opening his own tannery and shoe company. Today the brand has become an enterprise and produces a line of motorcycle wear for Harley-Davidson. Wolverine's famous 1000-mile range has its roots in the early 1900s and got its name from a guarantee that it will give you a thousand miles of wear. After you wear some Wolverines, you will feel like the hardest-working man around.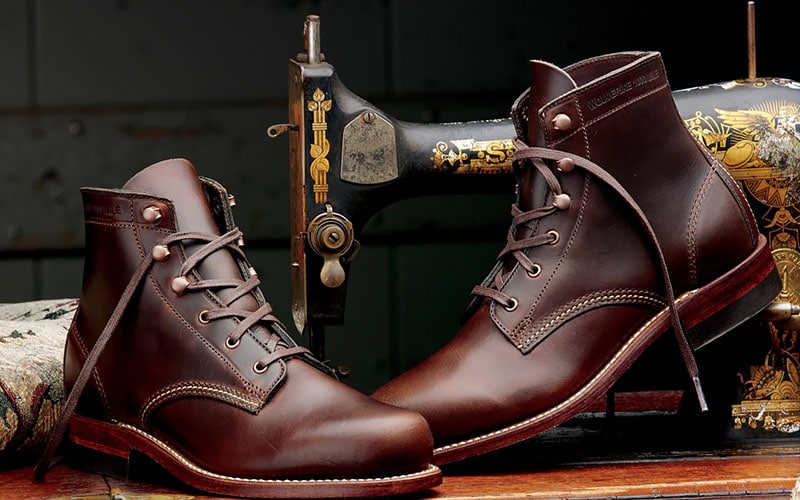 13. Blundstone
Blundstone is an impressive brand that was first founded in 1870 and is still going strong. It has humble beginnings, starting in Hobart, Tasmania, but has since become known worldwide for its comfortable, durable boots that can be worn in various conditions. They are renowned for their exceptional quality, and purchasing a pair of Blundstones is an investment because of the longevity you will get from them. They are built to last, have non-slip outsoles and leather uppers, and are also stylish.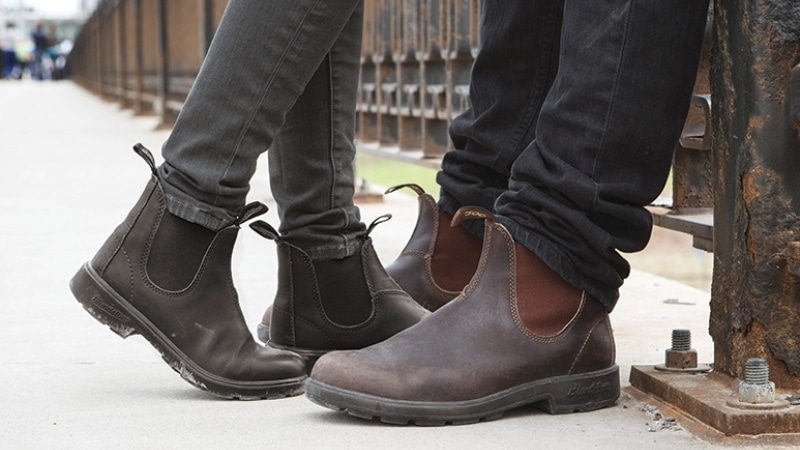 14. Carhartt
Carhartt boots are for the working man who wants shoes that can handle all terrains, providing protection and comfort. The great thing about this brand is that they are affordable and durable. You can choose from a selection of boots designed with specific features, depending on your needs, from composite toe or non-safety toe work boots to designs that use waterproof-breathable technology or are slip-resistant. There are various casual styles to choose from that will keep you protected on the job site.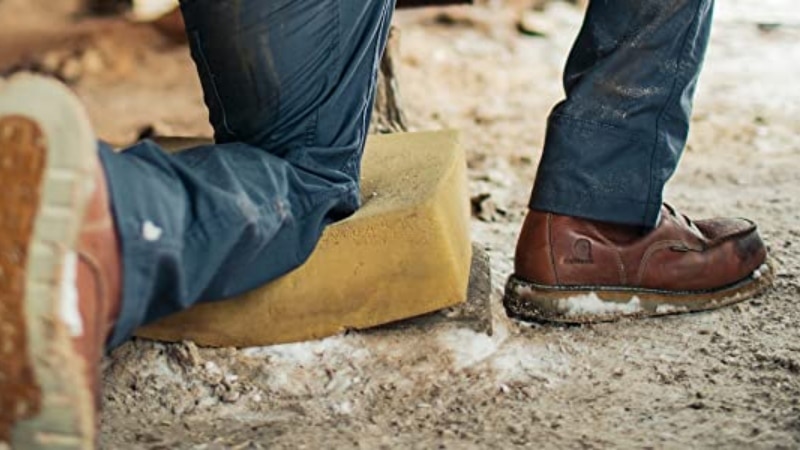 15. Dr. Martens
Doc Martens, or Dr. Martens, is a brand that is stylish and versatile. It was founded in the '40s and has garnered a legion of loyal fans because they are comfortable, will last a lifetime, and has become a statement piece of footwear. It is the type of shoe you can wear with anything, but it is also highly functional. The superb quality makes this a sought-after boot, and it can be worn by everyone, from warehouse workers or those who spend their days outdoors. Some of the boots are slip-resistant, they have cushioned soles, and you can choose from leather or vegan leather.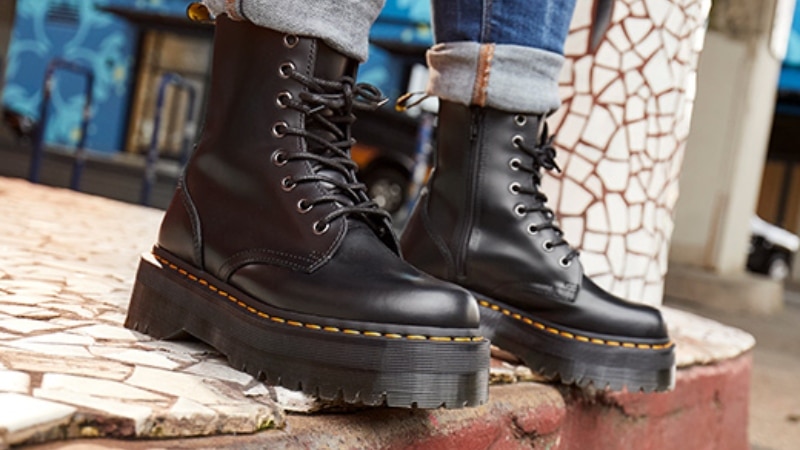 16. Florsheim
Florsheim has a long and interesting history, starting back in 1892 with The Florsheim Shoe Company in Chicago. They continue to be one of the leading brands for good quality and stylish shoes and have partnered with several fashion-forward menswear designers over the decades. You can pick from a wide range of dress boots or more casual styles to suit your preference.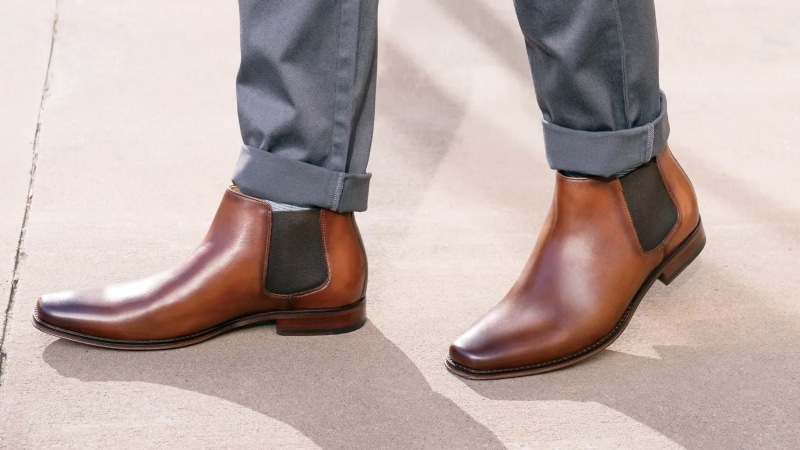 17. Red Wing
If you are looking for boots and prefer traditional construction with a timeless design, Red Wing has all this and more! As the name suggests, the company is based in Red Wing, Minnesota, and was founded in 1905. The brand provides a wide range of good-quality products that are durable, functional, and made to last. The workboots have been tried and trusted for 100 years, focusing on the best safety technology and materials of the utmost quality. As a bonus, all of Red Wing's boots look cool!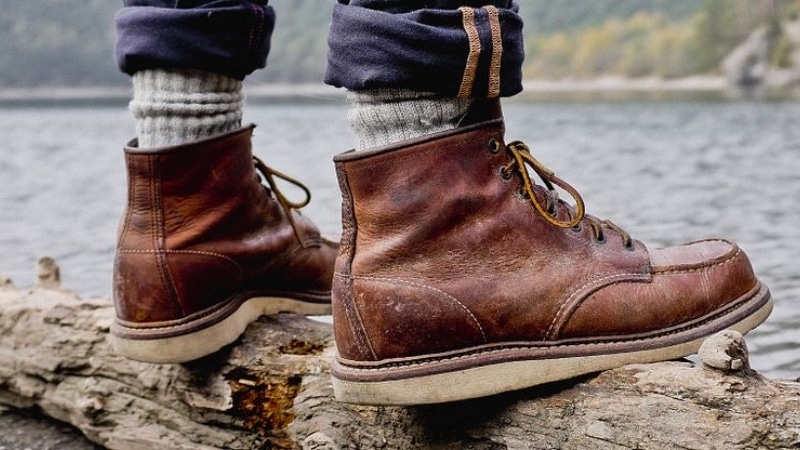 18. Alden of New England
From the other great shoemaking region of the world, Alden of New England makes a style of boots inspired by the hardworking culture of Massachusetts. Founded in 1884 by Charles H. Alden, the brand's signature dress boots offer little in the way of embellishments, instead letting the graceful design and some simple stitching do most of the talking.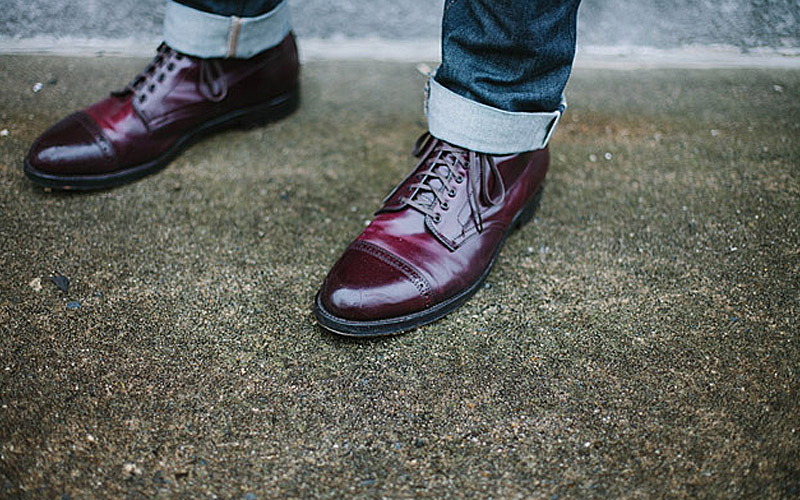 19. Crockett and Jones
Like so many brands in this list, Crockett and Jones hail from Northampton in the UK. Also, like many of the best boot brands, they still make a range of shoes by hand. For a style that will impress, have a look at the brand's Islay boot. It's a full brogue derby boot that manages to marry the rugged nature of a boot with the intricate elegance of a brogue.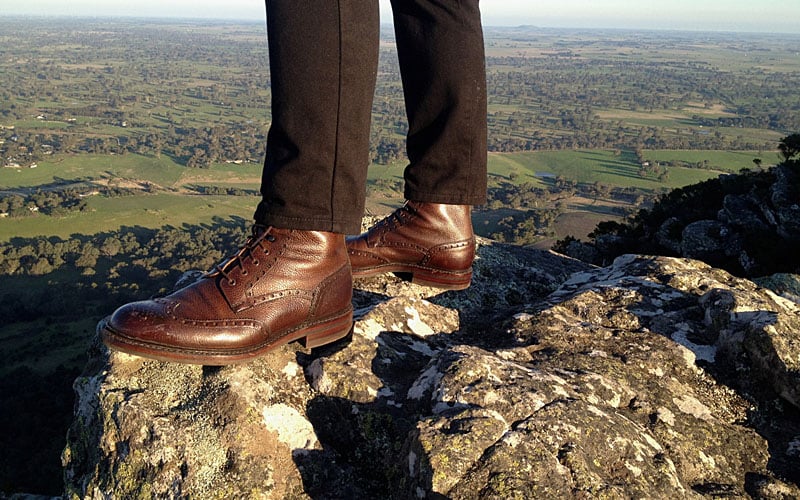 20. Bogs
Bogs is a fantastic brand for men who are looking for practical, durable, and stylish boots. The company offers a wide range of products, from work boots with steel toes to farm boots and everything in between. There are various styles, including slip-on and lace-up, and there is impressive inclusivity with sizing. This is also a fantastic company if you are focused on sustainability, as the rubber factories they use to minimize waste. Bogs incorporate green practices for their leather and partner with BLOOM to integrate algae-based EVA footbeds.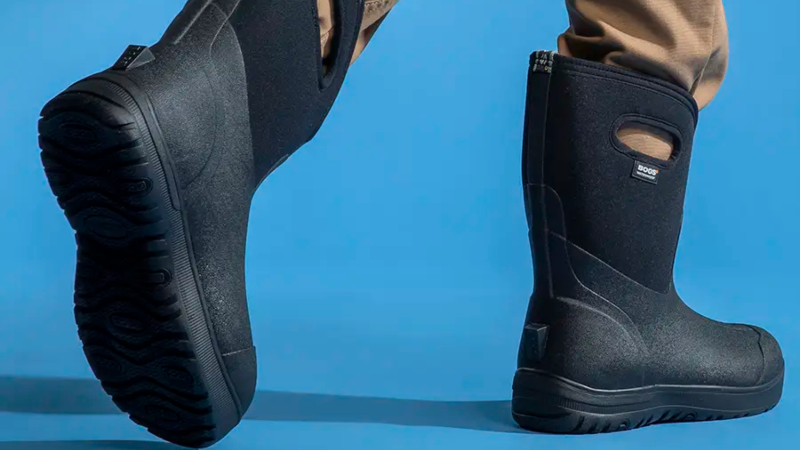 21. Caterpillar
Caterpillar, or CAT, is a well-known company for work boots, and their products are practical and look good. The company has a long and interesting history and has continued to evolve and expand its product line. Now, you can find a wide range of boots, including alloy toe boots for safety and Chelsea work boots. There is something to suit every preference, in a range of neutral colors and shoes engineered for comfort.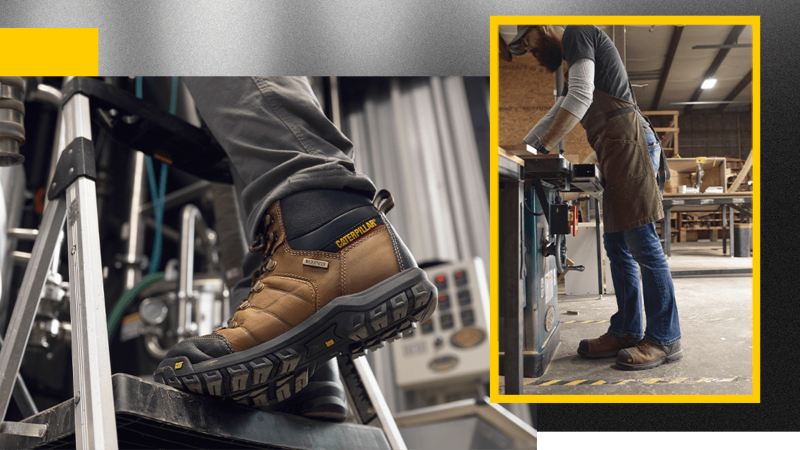 22. Julius Marlow
Australian brand Julius Marlow has some of the most stylish boots on offer. The company was founded in 1993 when Marlow opened his business in Collingwood. Marlow creates highly sought-after and stylish shoes at affordable prices with the utmost quality in mind. The brand also prides itself on its innovation, diversity, and products challenging conformity. Here you can find everything from dress boots to work boots.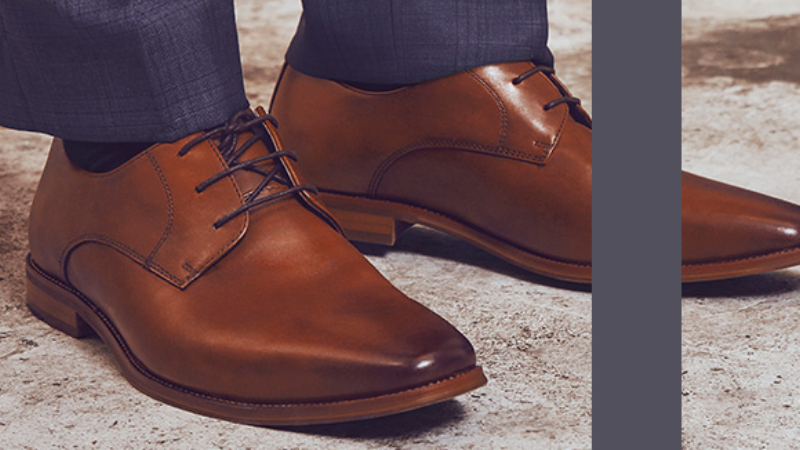 23. Adelante Shoe Co.
Adelante Shoe Co. will be your new favorite destination for quality, hand-crafted shoes. The story behind the brand is an interesting one, and it came into existence after the founder, Peter, visited Latin America, witnessed poverty and inequality, and decided to give back; the shoes are handcrafted in Guatemala. The company sells connective products to fund sustainable economic development in Latin America. Shoes are made-to-order, can be of any width and size, and shipped directly from Guatemala in approximately three weeks. The boots are exceptional and affordable, and the brand also gives back.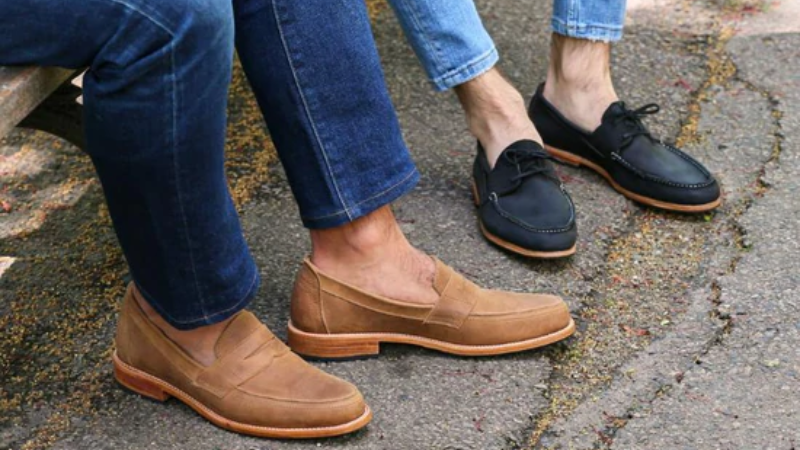 24. Danner
Danner is a brand synonymous with superior quality, and its longevity is a testament to that. It was founded in 1932 and has become the go-to place for men's boots designed for adventure and exploration. Charles Danner, the founder of the company, had a respect for the landscape of the wild Pacific Northwest and wanted to create shoes that could handle tough terrain. They are exceptional and built to last. There are boots for work, hunting, hiking, and more in various sizes and designs. Crafted in Oregon, United States, practicality meets style with Danner boots!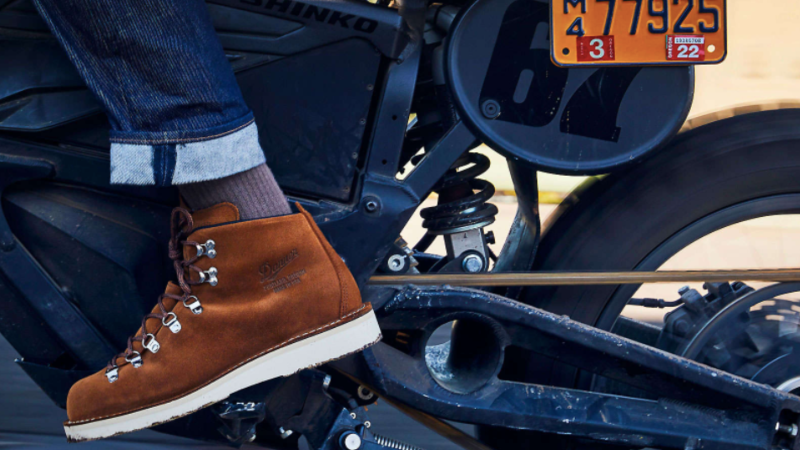 25. Fracap
Italian handmade shoe brand, Fracap, is a great location to shop for boots. The company has a long and interesting history dating back to 1908, when the first pair of handmade shoes were made under the family name Cappello. The name has changed, but the dedication to quality has not. The shoes are made in a factory in the small town in Puglia called Monteroni, remaining in the place where the family was born. Their boots are handmade, and there are several styles to choose from and various colors.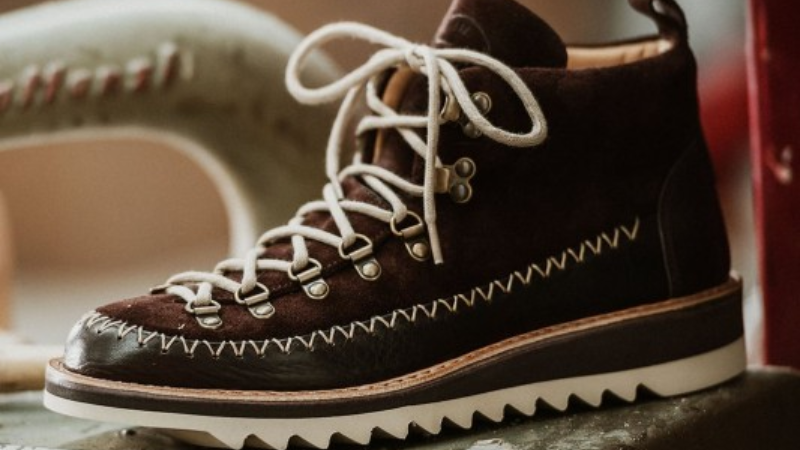 26. Astorflex
Handmade Italian shoe company Astorflex deserves recognition. Founded in the 19th century Astorflex is owned by Fabio Travenzoli, whose family started it. At Astorflex, they are passionate about good footwear and stick to traditional methods of Ideal stitching, the outer stitching along the edge of the sole. The lining and insoles are in vegetable-tanned calf leather, and the soles are produced with natural rubber; the combination ensures the utmost quality.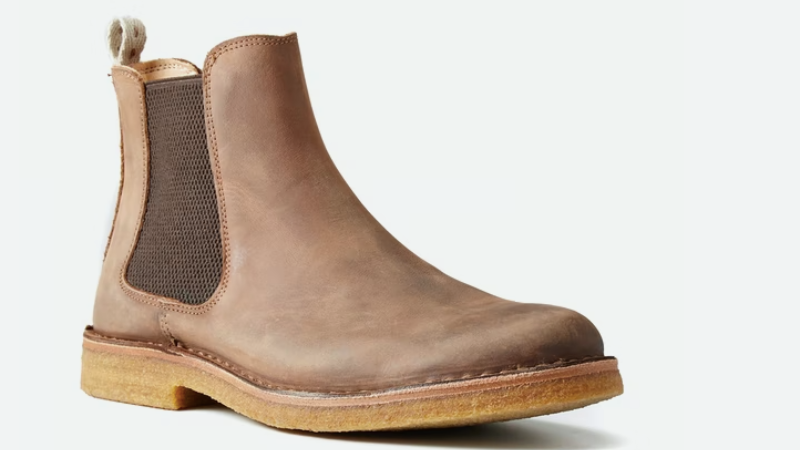 27. Diemme
Diemme creates functional and stylish boots that are comfortable and practical. Their story began in 1992 and was founded and managed by brothers Dennis and Maico Signor. These are authentic Italian shoes made at the Calzaturificio Diemme factory in Onè di Fonte, Veneto. The focus is on sustainability and producing high-quality footwear built to last. They also believe in products "with an exceptional level of comfort." The footwear includes everything from Chelsea boots to performance footwear like hiking boots.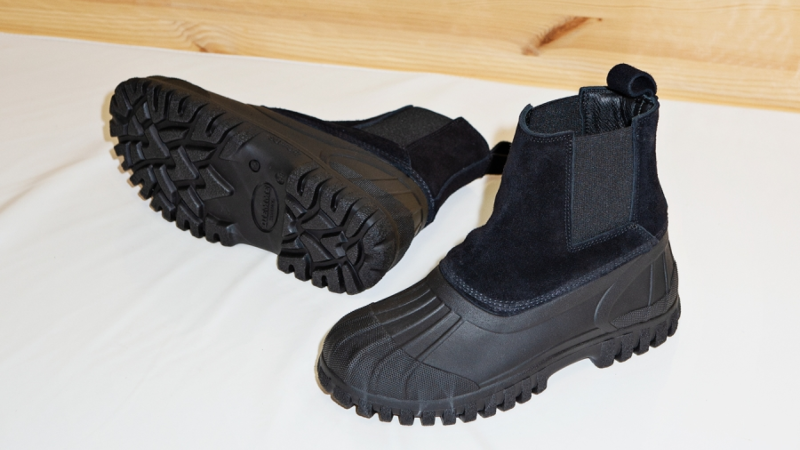 28. R.M. Williams
Australian brand R.M. Williams is one of the best men's boot companies. It was founded by R.M. Williams, who created his first pair of elastic-sided men's boots in 1932. The brand has continued to evolve but remains true to its origin, creating shoes that are handmade and built to last. They are also designed for adventure and to withstand the temperatures and rugged terrain of the Australian outback. Made on-demand designs include the Comfort Craftsman Boot and Burnished Macquarie Boot.
29. Xtratuf
Xtratuf is best known for its fishing boots and deck shoes, making this the ideal place to shop if you want practical and functional footwear. Founded over 50 years ago, these boots are built to keep your feet dry and comfortable, despite harsh weather conditions. They have become an Alaskan icon because they are reliable and durable, crafted with a special slip-resistant Chevron outsole. Choose from a range of colors to suit your preference.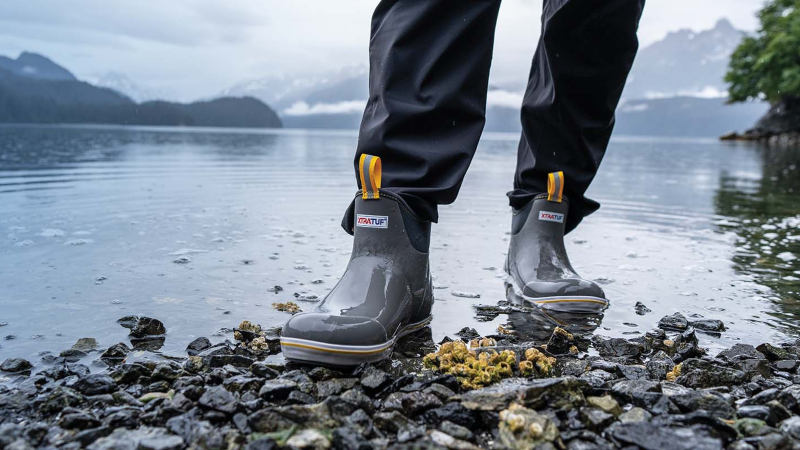 30. Chippewa Boots
The history of Chippewa Boots can be traced back to 1901 in Chippewa Falls, Wisconsin. While these boots have an appealing aesthetic, they are also designed to be durable and long-lasting, built to withstand harsh conditions. This is achieved by using the highest quality materials and focusing on expert craftsmanship to deliver quality so the brand has become known and respected.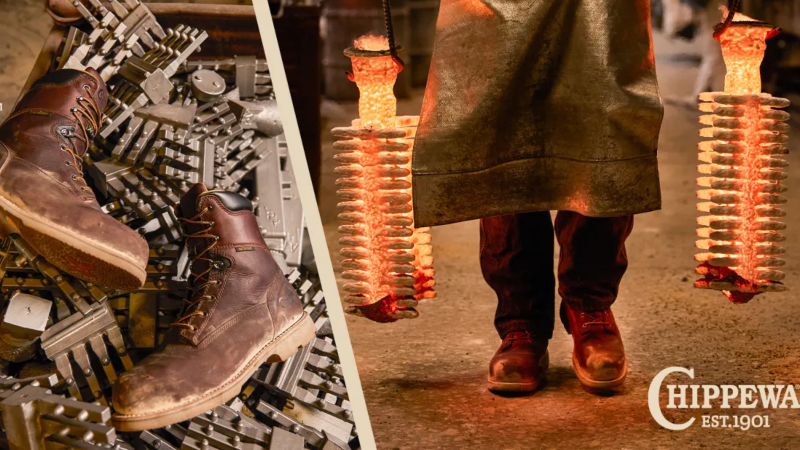 31. Durango
Comfortable and flexible are two commonly used adjectives to describe Durango boots. With over 50 years of experience in the footwear business, this brand has withstood the test of time. There are several styles to choose from, including cowboy boots or western boots that are stylish and comfortable. A wide range of colors and prints are used to create these boots, letting you find a pair that best suits your preference and allows you to express yourself.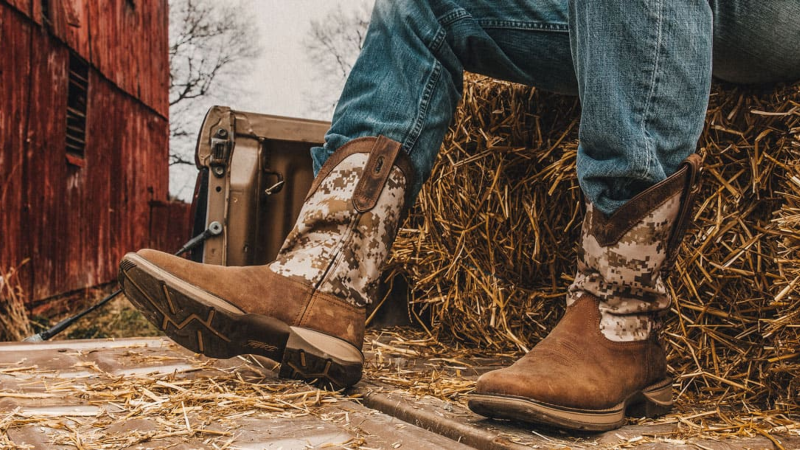 32. L.L Bean
Founded in 1912 by Leon Leonwood Bean, L.L Bean has a long and interesting history associated with it. It is an appealing company to shop for boots because these designs are built to be of unbeatable quality and for the outdoors. Suppose you are planning an adventure or intend to go exploring. In that case, you will find everything you need at L.L Bean, including Rain Boots, Leather Gore-Tex Cresta Hiking Boots, and for when you finally get to put your feet up, a pair of super-comfortable shearling-lined Chukkas. You can also choose a boot on size and width, ensuring you get the perfect fit.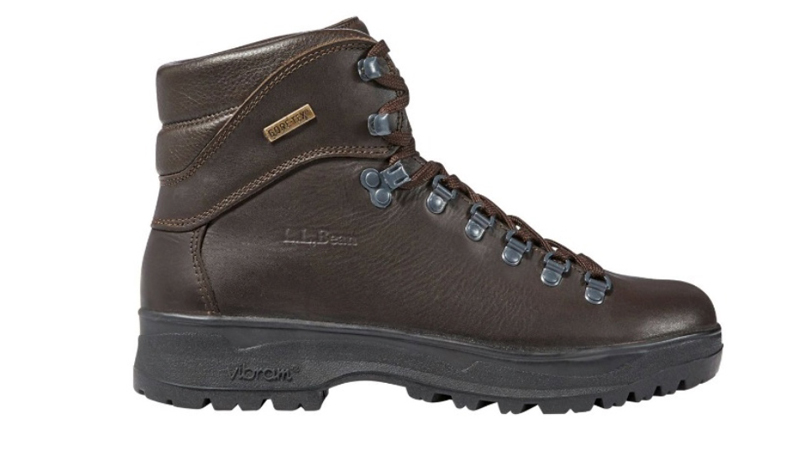 33. Magnanni
It doesn't get better than luxury handmade Italian shoes, and Magnanni is one of the best. The company was founded in Spain in 1954 and remains family-owned and operated. The range of boots is stylish and ideal for formal wear; they are the type of shoes you want to show off. The superior quality comes from their attention to detail, expert craftsmanship, and unbeatable fabrics used to create each shoe. They are also hand-painted. In addition, you can expect incredible comfort.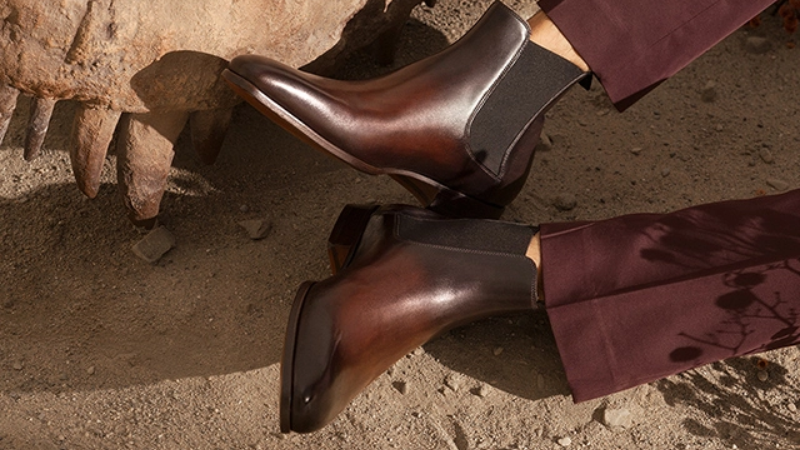 34. Merrell
Merrell boots are built for the outdoors and are an excellent place to purchase hiking boots or outdoor gear. Established in 1981 by Clark Matis and John Schweizer, their products are designed to be flexible, durable, and built for performance. The company offers an impressive collection of practical and functional boots, including winter, hiking, and waterproof boots, which are available in various colors and styles.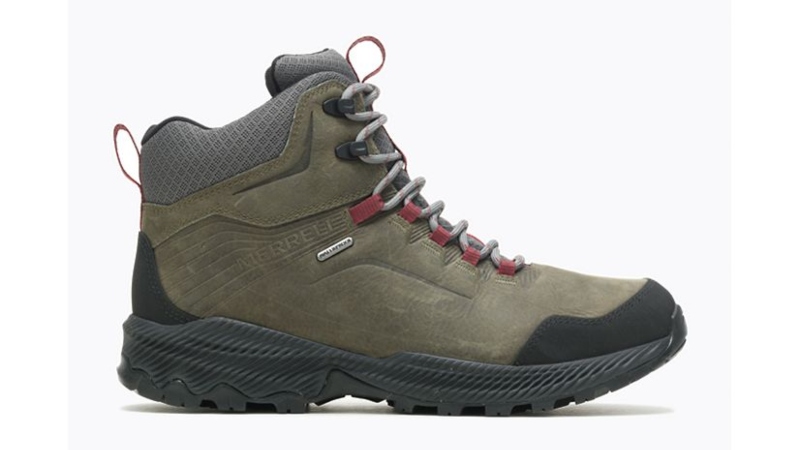 35. Nunn Bush
Founded in Milwaukee in 1912, Nunn Bush has a wide selection of footwear, including boots. From Chukka boots to Chelsea boots, the designs are simple and timeless, lending themselves well to various occasions. The company focuses on providing customers with products that are good value, stylish, comfortable, and of the utmost quality. In addition, they state that their "Midwestern values of hard work and fair play" are what they continue to rely on.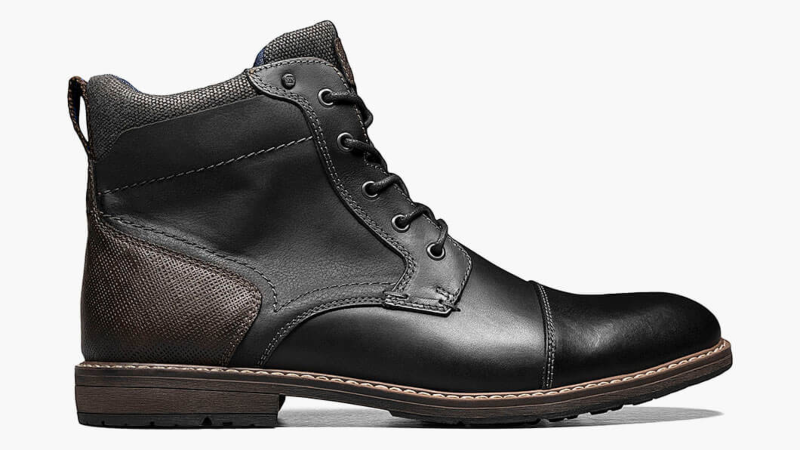 36. Original S.W.A.T
As the name suggests, Original S.W.A.T was created to produce footwear that elite law enforcement individuals like S.W.A.T teams could use. Founded by Terry Mackness in 1999, this is the year the first Original S.W.A.T boot was created, and in the decades since, the company has evolved to include several styles, like the Alpha Series. It remains one of the top places to shop for comfortable, durable, and high-quality footwear.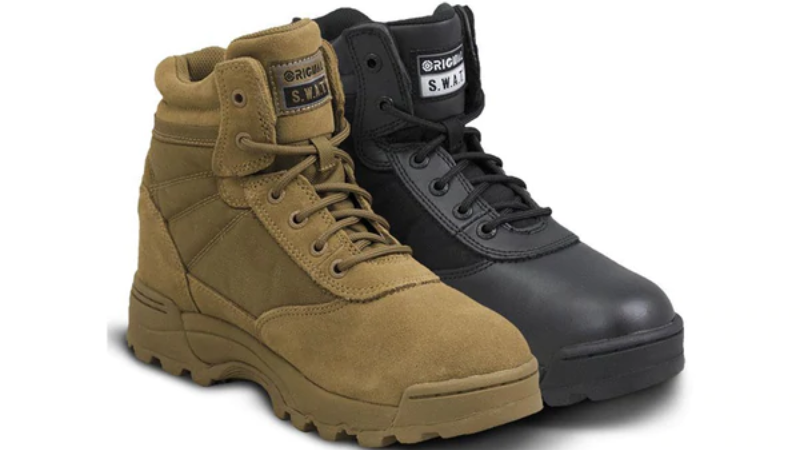 37. Muck Boot Company
The Muck Boot Company designs functional and practical shoes, letting you go about your activities without worrying about keeping your feet dry. They are 100 percent waterproof, allowing you to venture into the mud or wet terrain, and there are several designs, depending on your preference and need. These include the Muck Original, ideal for those who want light-duty performance footwear, or the Chore, which can handle the toughest conditions.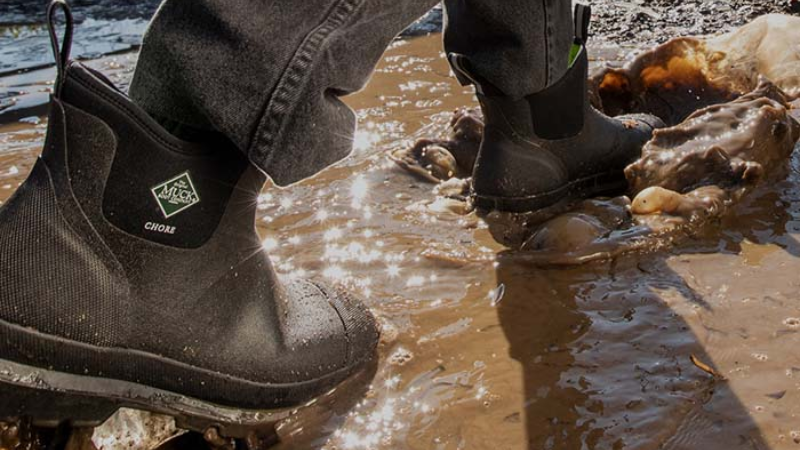 38. Thomas & Vine
Thomas & Vine was established in 2001 and is a popular place to shop for excellent boots for men. They have found the perfect balance between creating comfortable, stylish, and affordable shoes, and there is a lot to like about this brand. You can choose from a wide range of authentic leather products, including classics like Chukka boots or Business Casual shoes that are great for the workplace. In addition, the shoes come with a 12-month warranty.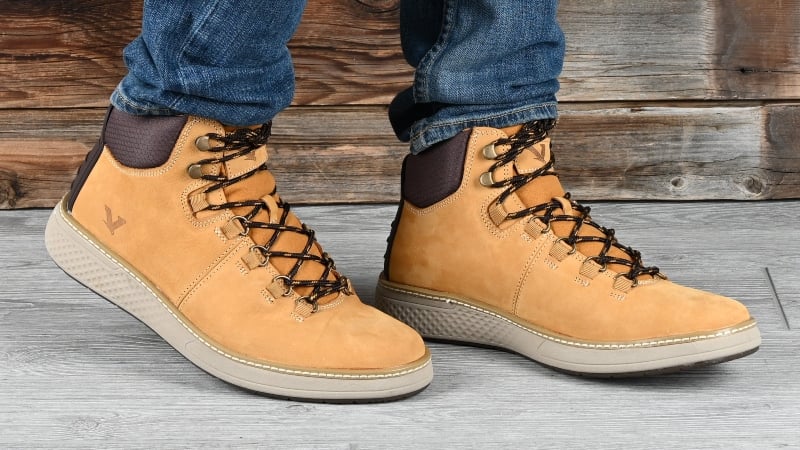 39. To Boot New York
To Boot New York offers a stylish range of boots in classic colors and designs that lend themselves well to various occasions. These include your go-to casual boots and those made for formal occasions. The shoes are of the utmost quality and crafted in Italy, and the brand is tried and trusted, having existed for over 50 years.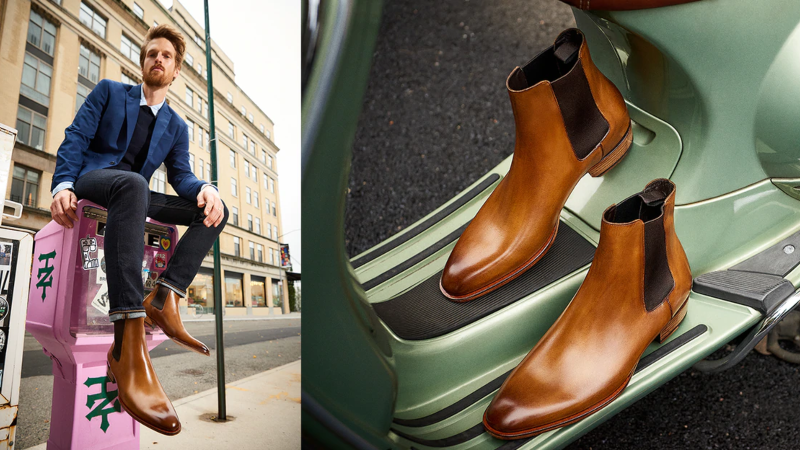 40. Twisted X
Founded in 2005 and created with sustainable methods and with comfort at the forefront of each design, Twisted X brings something special to the men's footwear market. Comfortable footwear does not mean boring, though, and there is a wide range of different styles to choose from, including fun designs with colorful laces or unique detailing. It is also a brand that gives back, donating 10 percent of profits to causes they support.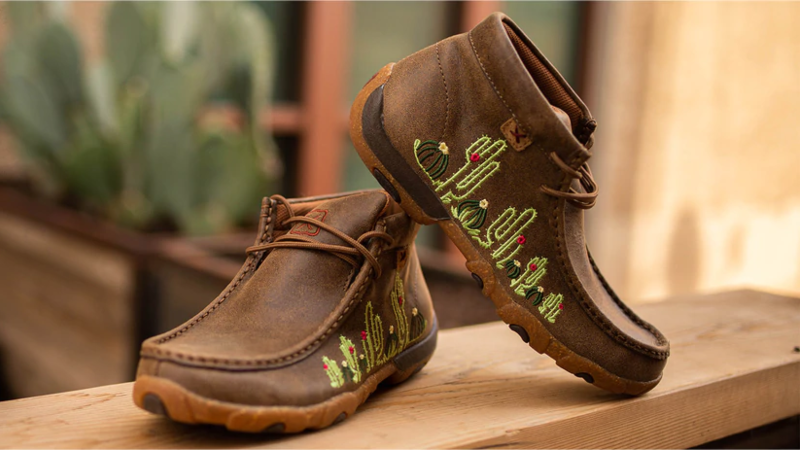 41. Milwaukee Boot Company
Milwaukee Boot Company is known for its midwest work ethic: getting down to the job and focusing on high-quality leather craftsmanship. The company consists of a small, hardworking team with headquarters in Milwaukee, where it is family-owned and run. They also sell directly to the consumer, with the mindset that they are sticking it to the middleman.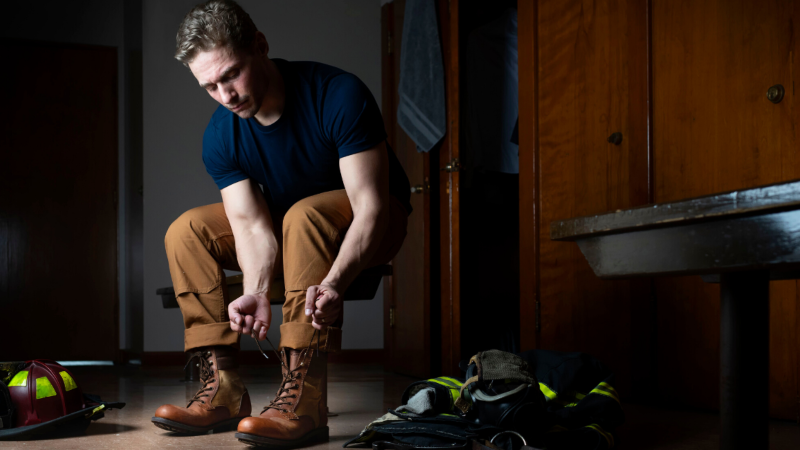 42. Georgia Boot
Georgia Boot has marketed itself as America's Hardest Working Boot. The company offers an affordable range of men's work boots designed to withstand tough conditions and the test of time. It was founded in 1937 and has remained one of the most sought-after brands, offering a selection of waterproof boots and styles designed for the job while also providing comfort, which is driven by technology.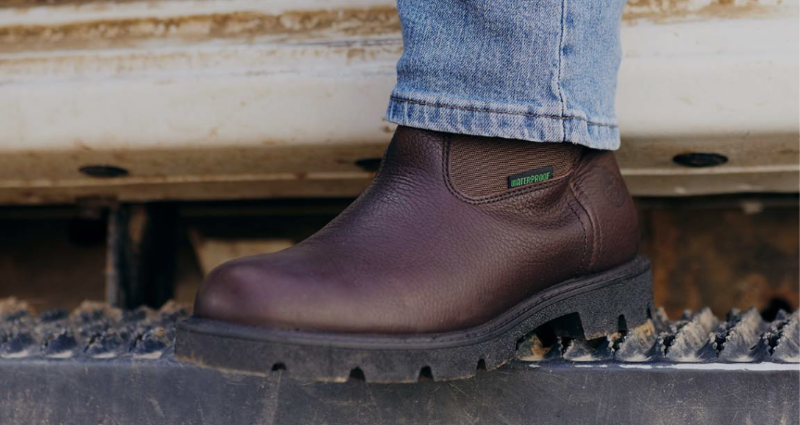 43. White's Boots
White's Boots has been around for a long time; established in 1853, the company remains one of the go-to places for heavy-duty boots that are practical and comfortable. These boots are handmade, with hand-sewn stitches down, and undergo 25 unique stages before their completion. This is impressive, but the expert craftsmanship is also evident in the superb quality, providing you with a shoe that is built to last.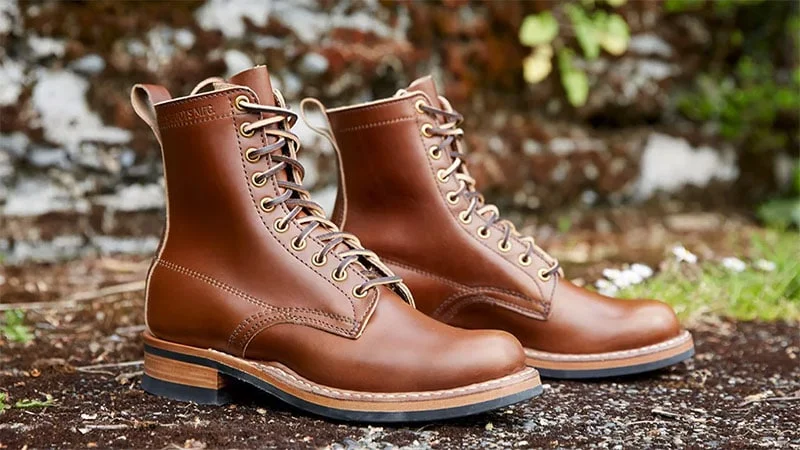 44. Eastland 1955
At Eastland 1955, you can find a range of designs and styles, including chukka boots and cap toe boots. The company was founded in 1955, hence the name, and remains a family-owned business based in Freeport, Maine. It has been in the family for three generations, and the same attention to detail and quality has not changed.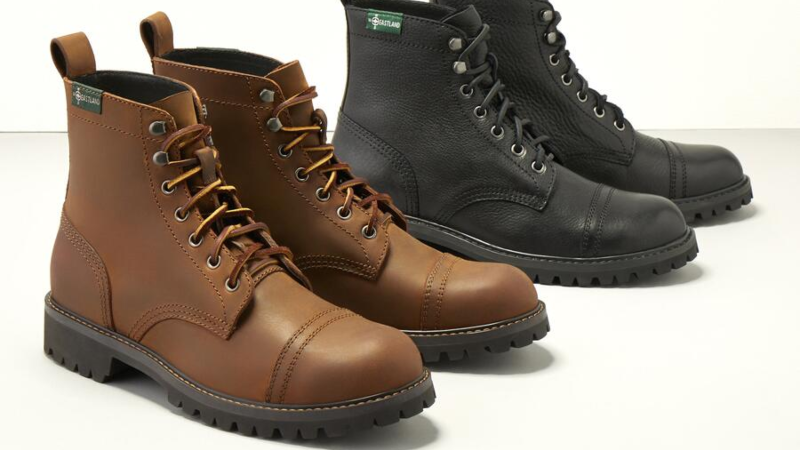 Best Boots for Men FAQs
Which brand boots are the best?
Grenson has produced consistently excellent boots since 1866 and has a brilliant reputation. The British company's famous for both its scotch grain leather shoes and three-tiered welt styles. They even made the boots worn by soldiers during WWI. The rugged designs are both classic and on-trend and are characterized by sublime components and brogue detailing.
What boots are in style for men?
Chelsea boots, chukkas, and lace-up boots are in style for men. However, they're all very classic styles that can stand the test of time, yet reflect the fashion of the day through materials, color, and details.
What are the most comfortable men's boots?
When looking for comfortable boots, any style that has a rubber sole will help cushion the impact of each step and provide excellent traction. Leather is also a great option, as it will soften and mold to the shape of your foot over time. Men with broad feet or high-insteps will find boots with laces more comfortable than pull-on boots, as it allows easier access and adjustability across the arch. Lastly, support for the heel and arch in insoles and cushioning will also provide a more pleasant experience, especially for all-day wear.
How many pairs of boots should a man own?
Ideally, a man should have two to three pairs of boots in their wardrobe. The first is a pair of suede chukkas in a neutral color such as tan, which pairs well with semi-casual outfits such as chinos and jeans. Next, a pair of Chelsea or lace-up boots are also vital. Preferably you'd have both – a pair of black Chelsea boots that can work with a suit, and more casual lace-ups to alternate with your chukkas. Then it's onto optional boots. If you live somewhere cold and snowy, a good pair of insulated winter boots is vital. A pair of these will keep you safe and warm and prevent damage to your regular footwear. Lastly, if you're into outdoor adventures, hiking boots would also be an excellent investment.
What is the best summer boot for men?
The best summer boots would be a style that offers breathability and is lightweight and without a lining. A good example is desert boots or chelsea boots. You should also consider the fabric of your boots and the colors, as lighter shades are best for reflecting light.
What is the best dress boot for men?
The best dress boots for men are the polished leather Chelsea boots style or lace-up leather boots. Western ankle boots and wingtips can also be stylish if you find the right pair. You should select a pair of boots in a solid, neutral color and opt for a minimalist and classic look. It is essential to polish your shoes to keep them looking their best, especially when worn for formal occasions.
What is the best men's designer boots?
There are several impressive designer boots for men, including brands that have handcrafted their shoes. These include Adelante Shoe Co., Fracap, Astorflex, and R.M. Williams. Other top brands include Timberland, Grenson, and Wolverine.
What is the best fashion boots for men?
The best fashion boots for men are styles that keep up with the times, this could include the detailing, materials, and the colors used in the craftsmanship. Classic styles that can last for more than one season include Chelsea boots.
SUBSCRIBE TO OUR NEWSLETTER
Subscribe to our mailing list and get interesting stuff and updates to your email inbox.