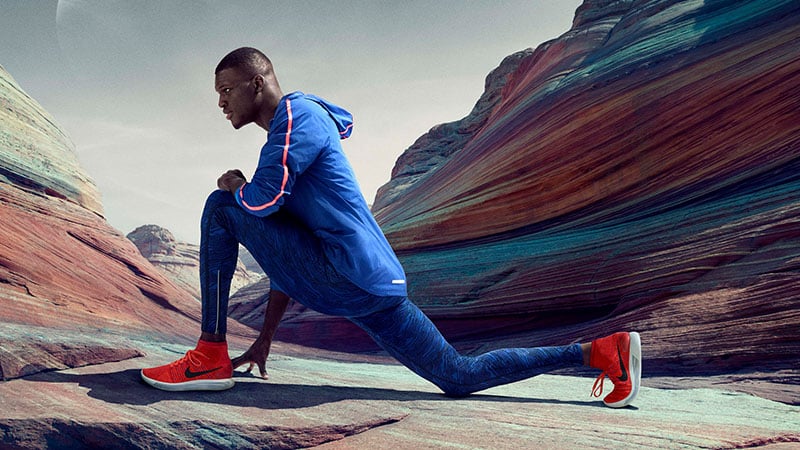 There's no doubt about it; sneakers are some of the most comfortable shoes around. But, with so many options available, finding the very best of the bunch can be a challenging task. Thankfully, we're here to help. In this guide, we've rounded up the comfiest sneakers that money can buy. Offering the type of support that lets you feel like you're walking on air along with some serious style, these are the kind of shoes you won't ever want to take off. Now, all you need to do is pick the pair or pairs that are right for you and your feet. Ready to get started? Here is our guide to the most comfortable sneakers for men.
RELATED: How to Wear Men's Sneakers
1. Adidas Pure Boost
If you're after a comfortable and cool shoe that won't break the bank, you can't go past the Adidas Pure Boost. This precursor to the Ultra Boost features a light, airy and supportive design that feels great against the foot. The style includes a supportive and responsive Boost midsole, knit upper, and double-folded knit tongue. The shoe's sock-like fit also adds to its comfortable and flexible nature.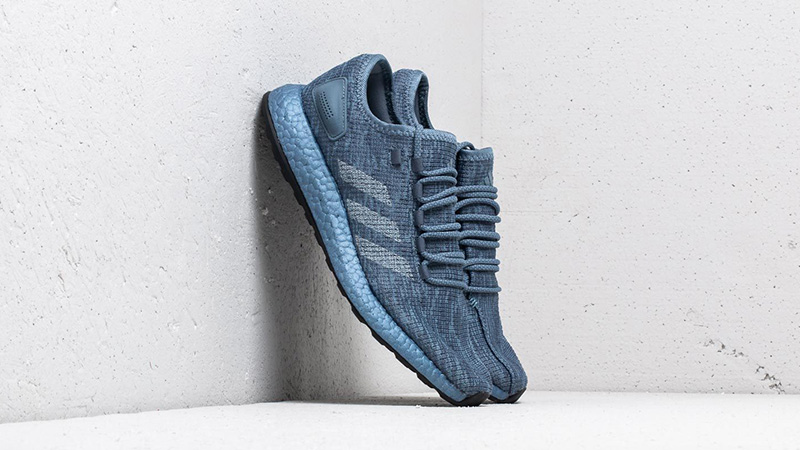 2. Nike Zoom Fly SP
While Nike typically touts its Zoom Fly SP as a running shoe, it also makes an excellent lifestyle option. Thanks to its expert design, this shoe will allow you to walk all day with complete ease. As well as being incredibly lightweight, the Zoom Fly SP also features a unique responsive construction. In other words, the pressure of each step you take is harnessed to help you spring forward into the next.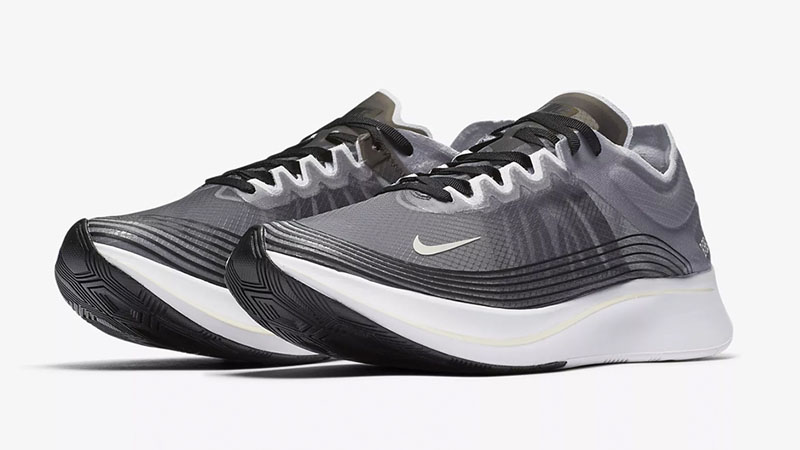 3. Reebok Workout Plus
Nothing beats a classic, and Reebok's Workout Plus sneakers are just that. Ideal for everyday wear, this iconic '80s shoe feels surprisingly perfect for 2018. The understated silhouette and upper allow this footwear style to look good with just about any outfit. You won't be disappointed by its functionality either. With a low-cut design for extra mobility and range of motion as well as well-balanced padding and excellent shock absorption, the Workout Plus is a real workhorse.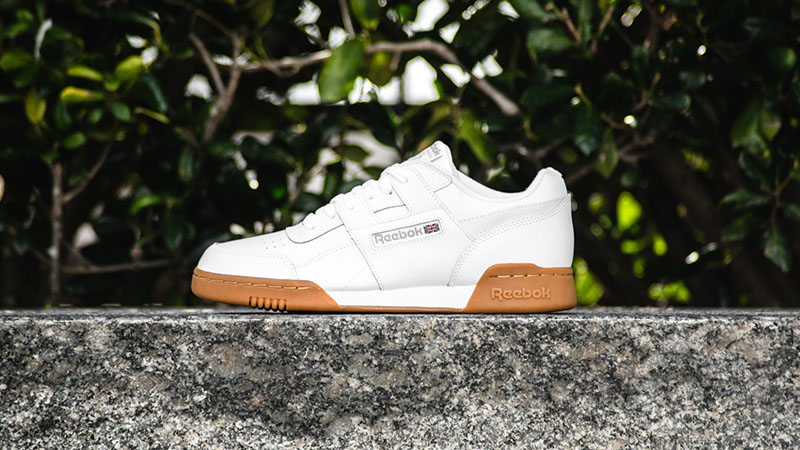 4. Nike Air Vapormax
Nike is known for its innovative footwear designs, and the Air Vapormax is indeed no exception. This ultra-lightweight, next-generation shoe teams a Flyknit upper with a revolutionary, multi-bubble air cushioning system. Together, these air bubbles form a similar shoe sole to that of the classic Air Max design. As such, they provide cutting-edge comfort as well as eye-catching style. So, while the price tag may be higher than other sneakers, it's definitely worth it.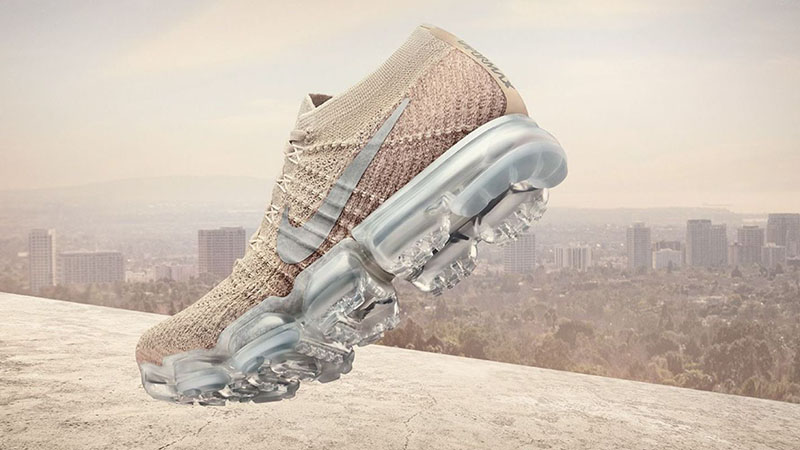 5. New Balance 990v4
New Balance has long had a reputation for comfortable footwear. In fact, the brand's 990 model has been providing a comfy walking and running experience to wearers for over 30 years. Today, the 990v4 continues this legacy with its expert design and construction. Along with a firm midsole, the shoe also features excellent heel support and breathable mesh panels on its upper.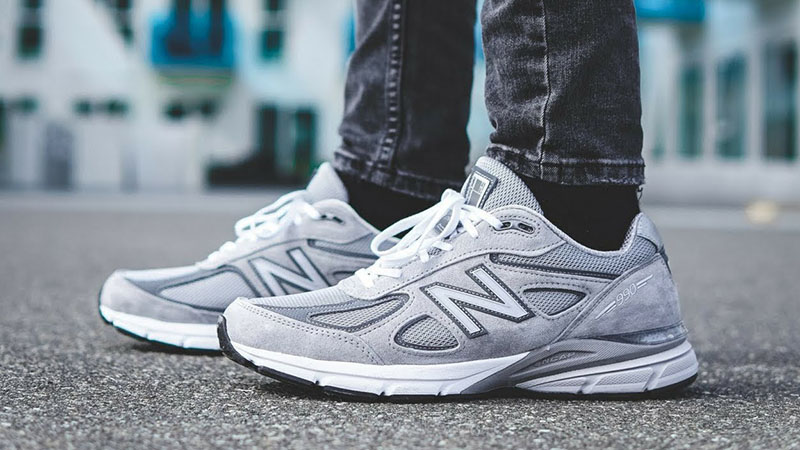 6. Nike Air Force 1
Nike's Air Force 1 is an iconic and seriously comfortable footwear option for gents. The classic shoe features a thick sole that's not only wonderfully durable but also conceals a hidden Air pocket, which allows for a superior feeling underfoot. As a bonus, its chunky design is also on-trend right now, making the sneaker as fashionable as it is functional.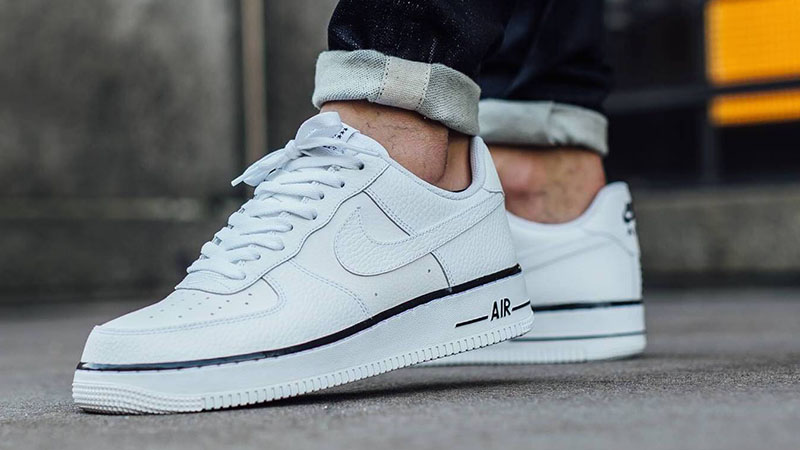 7. Nike Epic React Flyknit
The Epic React Flyknit is one of Nike's best new running and lifestyle shoes. The perfect all-day hybrid, this innovative sneaker provides outstanding comfort thanks to its soft and springy React foam cushioning and Flyknit upper. Yes, moving forward has never before felt this good. It's no wonder why the style is taking over the sneaker scene.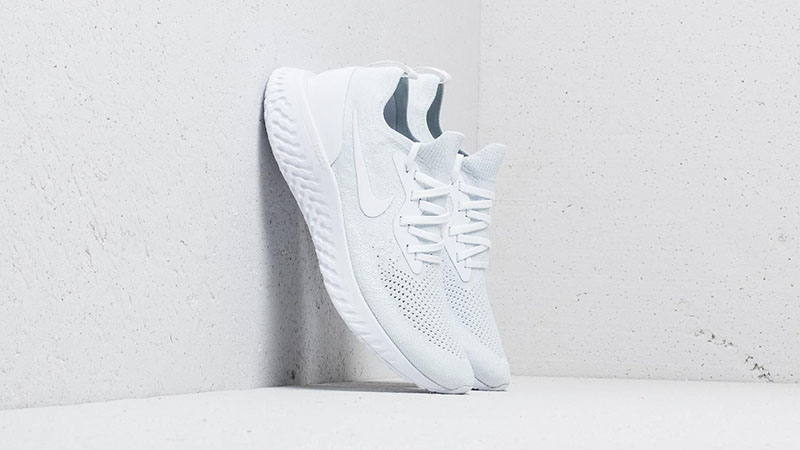 8. Vans Slip-On Lite
They may not be built for running, but Vans Slip-On Lite shoes are an excellent casual sneaker for men. The footwear style, which utilises innovative construction methods, infuses the classic Vans slip-on style with extra comfort, flexibility, and lightness. Regarding specifics, the Slip-On Lite features a sturdy canvas upper, added heel cushioning, and UltraCush Lite sockliners.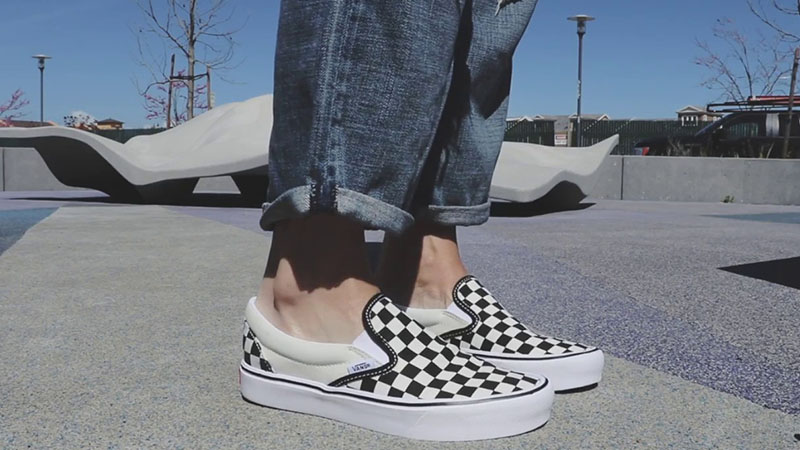 9. Asics Gel-Lyte V
The entire Asics Gel-Lyte range is renowned for its comfort, and it's easy to understand why. However, the best of the bunch is without a doubt the Gel-Lyte V. Featuring the Japanese brand's iconic Gel technology, this sneaker is seriously comfortable underfoot. Up top, it gently hugs the foot with its lightweight design, providing easy movement accompanied by plenty of ankle support.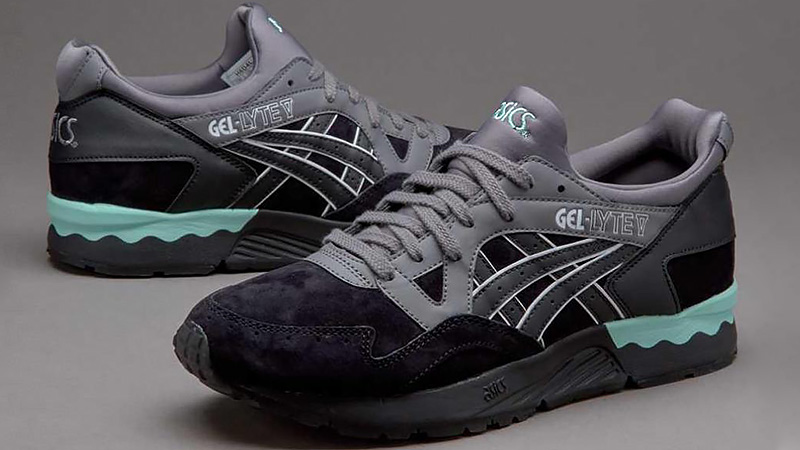 10. Asics Gel Quantum 360
Each time you slip on a pair of Asics Gel Quantum 360s, you'll experience the perfect blend of stability and comfort. Including a Solyte midsole, which is lighter than most other foams, these sneakers offer fantastic all-around cushioning. Add in the seamless knit upper, and you have a truly excellent pair of shoes.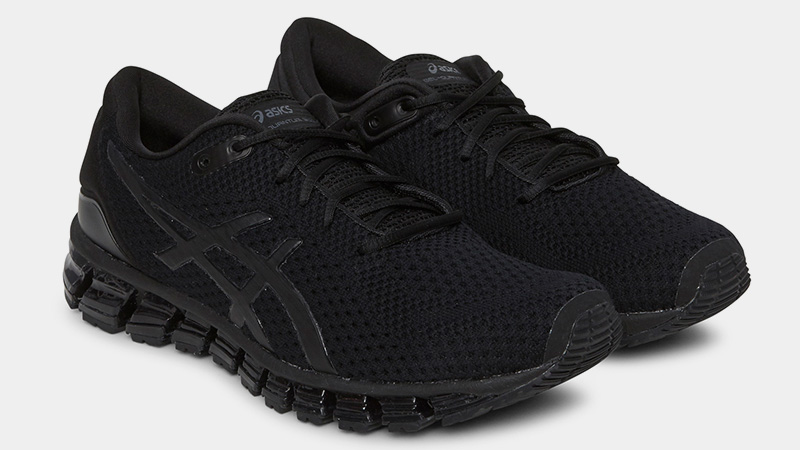 11. Hoka One One Bondi 5
There's a reason why runners are loving Hoka One One's Bondi 5 sneakers. Featuring a large, full-length EVA (ethyl vinyl acetate) midsole, these carefully crafted shoes supply premium comfort and support. As well as being seriously cushioned, the Bondi 5 design also boasts an excellent fit using breathable materials. Oh, and they're even available in a wide width, should you need it.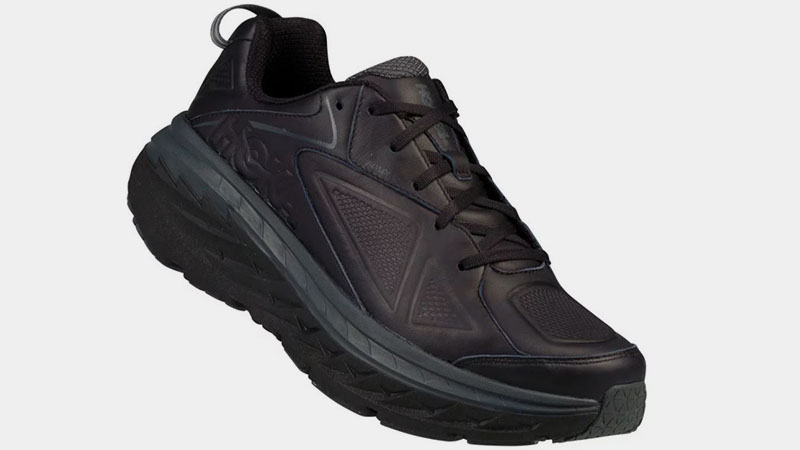 12. Converse One Star Pro
Converse's One Star design has been beloved by skaters for decades. (The style initially debuted in 1974 and was reissued in the early '90s.) Today, the iconic shoe has been remastered using the latest materials and techniques, and the results speak for themselves. A hit with fans, the One Star Pro is as comfortable and durable as it is cool. It features a sturdy yet soft suede upper, plenty of cushioning, and lightweight traction rubber for additional grip.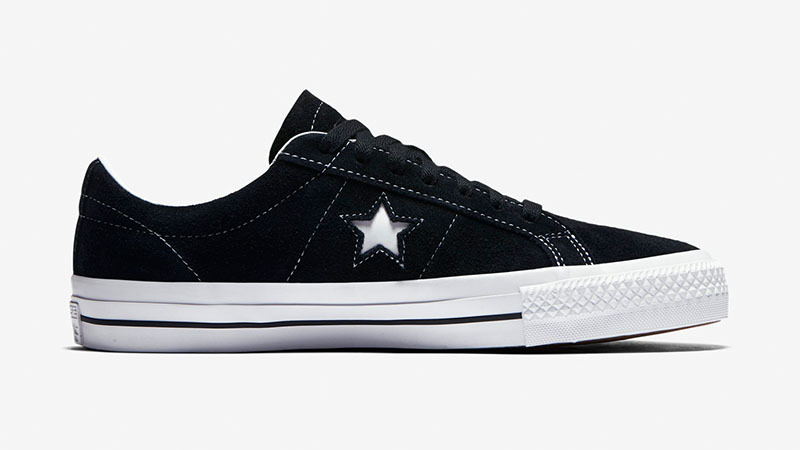 13. Saucony GRID 9000
Saucony has pulled the GRID 9000 out of its archives to place back on the feet of sneakerheads around the world. The premium running shoe, which has been iconic since its original release in the '90s, features some seriously plush underfoot cushioning. The design includes Saucony's GRID (Ground Reaction Inertia Device) along with an EVA midsole and interior booties.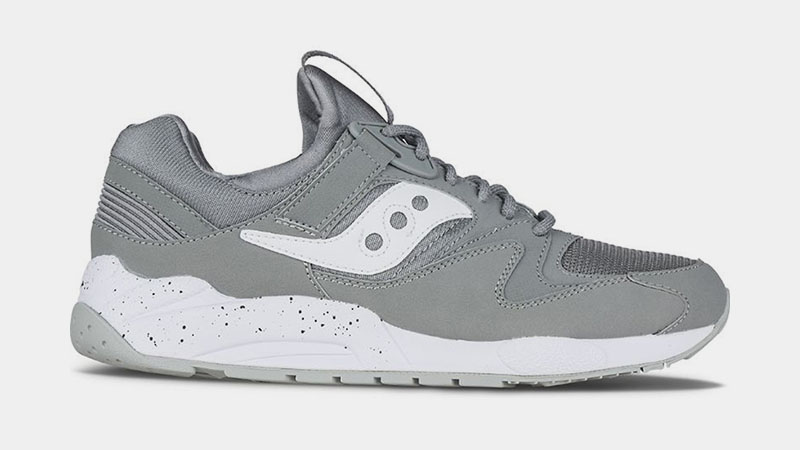 14. Adidas Ultra Boost
There's a lot to love about the Adidas Ultra Boost. As well as looking completely cool, these sneakers are also unbelievably comfortable. Perfect for running tracks as well as walking the streets, the Ultra Boost features responsive midsole cushioning. Add to that a lightweight and stretchy knit upper, and you have a very flexible and versatile shoe. It's the perfect choice for a natural yet cushioned ride.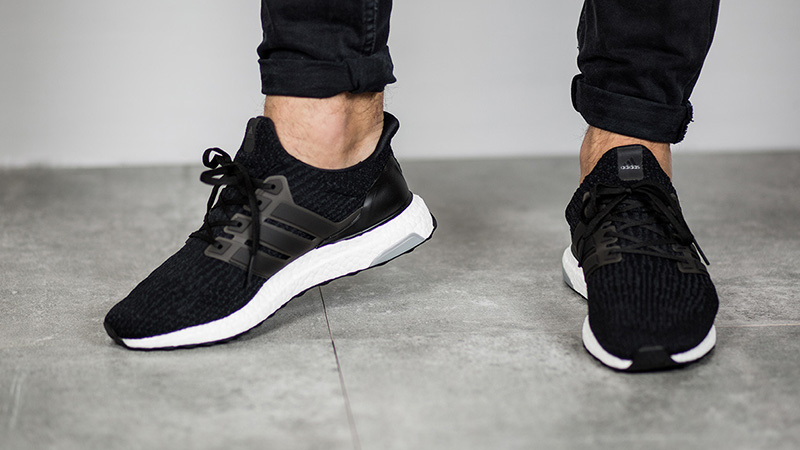 15. Brooks Launch 5
While the Brooks Launch 5 is a springy and fast running shoe, it can also easily be a stylish and comfortable lifestyle sneaker. After all, its responsive cushioning and light, breezy design are just as desirable for running weekend errands as they are for running around a track. The ankle padding, internal booties and awesome colourways are also a bonus.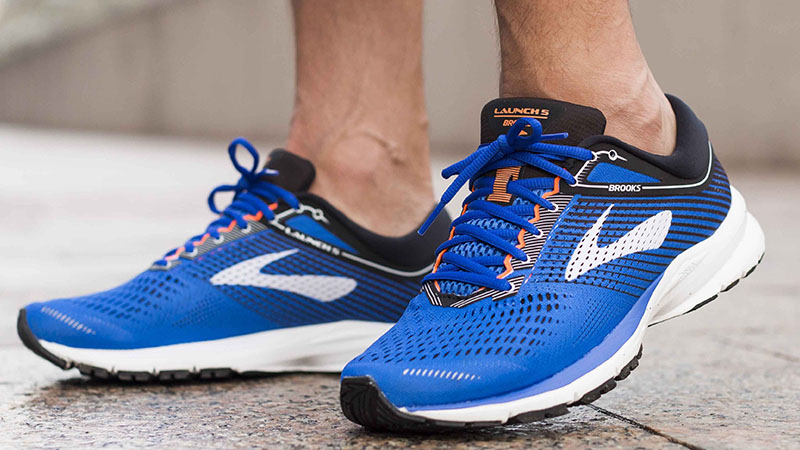 16. Clarks Trigenic Flex
There's no need to sacrifice style for comfort with the Clarks Trigenic Flex. This unique, hybrid design combines sports influences with a fashionable aesthetic for a highly practical and effortlessly stylish result. Perfect for providing that barefoot feeling, the Trigenic Flex follows the shape of the foot while supporting it with a three-part decoupled sole.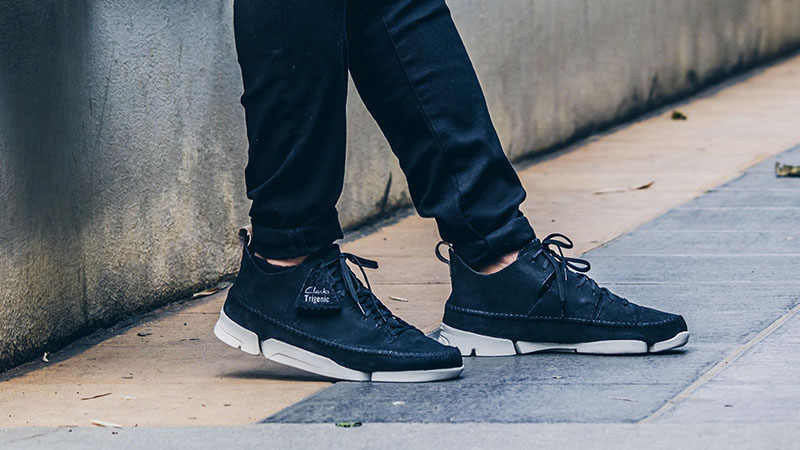 17. New Balance MW411V2
Specially designed for walking, the MW411V2 offers all-day comfort for gents on the go. Thanks to their lightweight design, there's no need to worry about your legs getting tired in these sneakers. The sole is also seriously comfortable, and the perforated leather upper provides excellent airflow to keep your feet from getting sweaty. Also, the sleek, all-black design works well with a variety of outfits, including jeans, athletic shorts and more.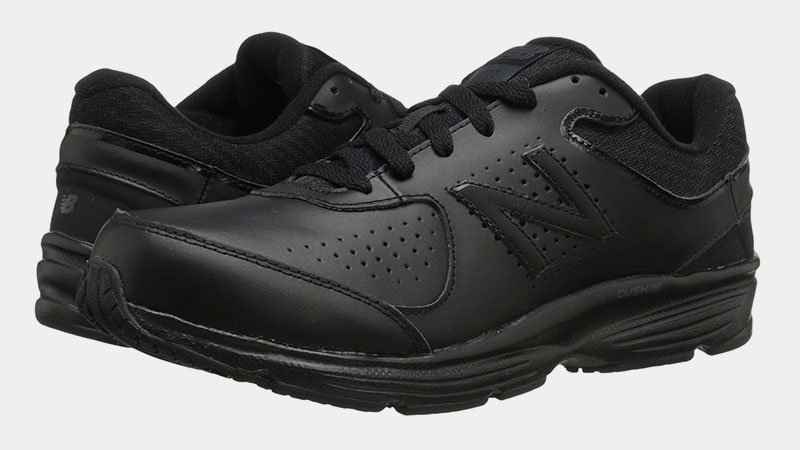 18. Skechers Flex Advantage 2.0 – Dayshow
You know how comfortable it feels to rest your head on that memory foam pillow every night? Well, what if you could have that soft yet supportive feeling under your feet every day? With Skechers, you can. Whether you're going for a relaxed walk or meeting up with the guys, Skechers Flex Advantage 2.0 – Dayshow sneakers have you covered. While the memory foam insole makes every step feel comfortable and cushioned, the knit mesh fabric upper allows for fantastic air circulation. Also, while Skechers may be better known for their comfy feeling than their style, this particular design looks surprisingly good. Its simple and classic aesthetic is easy to wear and won't overpower your outfit.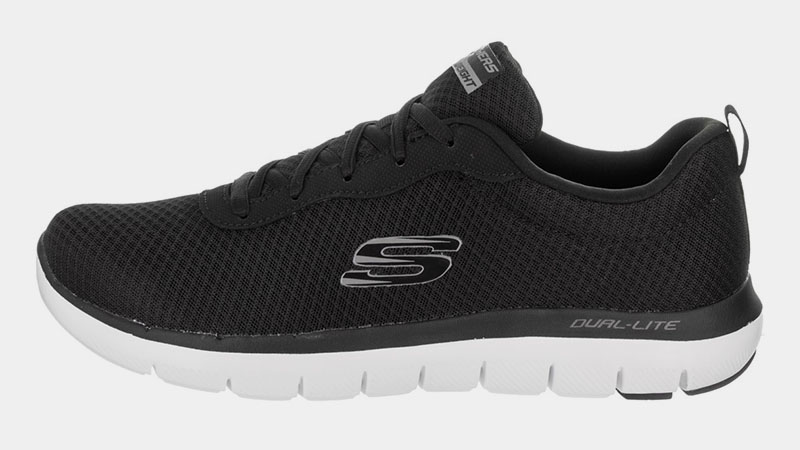 19. Adidas Originals Stan Smith Shoes
If you're after a casual sneaker that feels as good as it looks, you can't go past Adidas Originals Stan Smith Shoes. These iconic sneakers are a classic for a reason. Their comfortable feel and simplistic yet stylish appearance make them one of the top options around for both gents and ladies. While they were first created in 1971 for tennis star Stan Smith, the sharp, low-top leather design feels as fresh and relevant today as it did 45 years ago.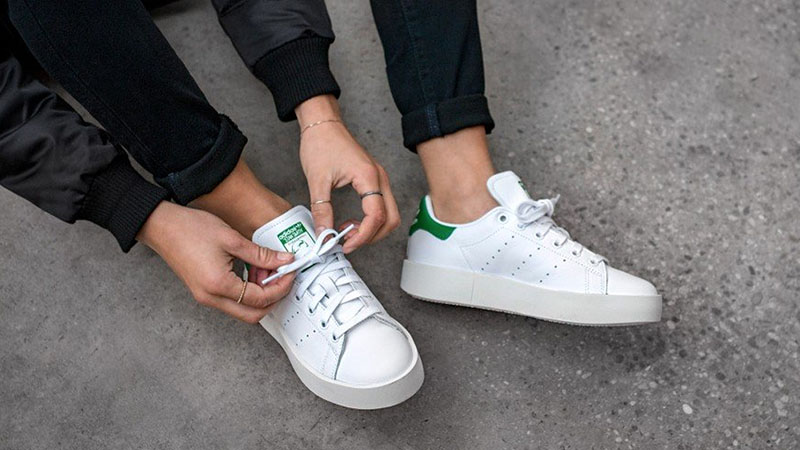 20. Vince Ace Sneaker
An effortlessly cool aesthetic is just one part of the package with Vince clothing and accessories. Another impressive element is the excellent quality. Naturally, both of these features can be found in the brand's Ace Sneakers. This top slip-on shoe boasts a sleek, minimal design that makes it a perfect choice for men who like a smart, laidback style. Thanks to its high-quality construction, the sneaker is also seriously comfortable underfoot. It features a thick rubber sole with plenty of padding on the inside along with a breathable, perforated, Italian leather upper.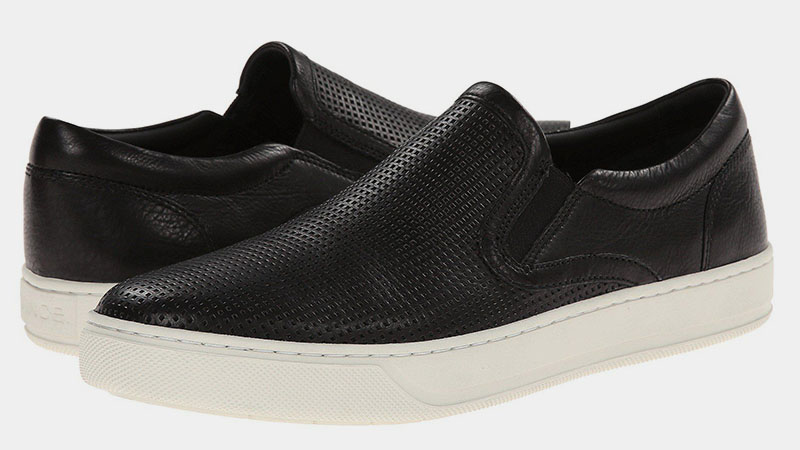 SUBSCRIBE TO OUR NEWSLETTER
Subscribe to our mailing list and get interesting stuff and updates to your email inbox.