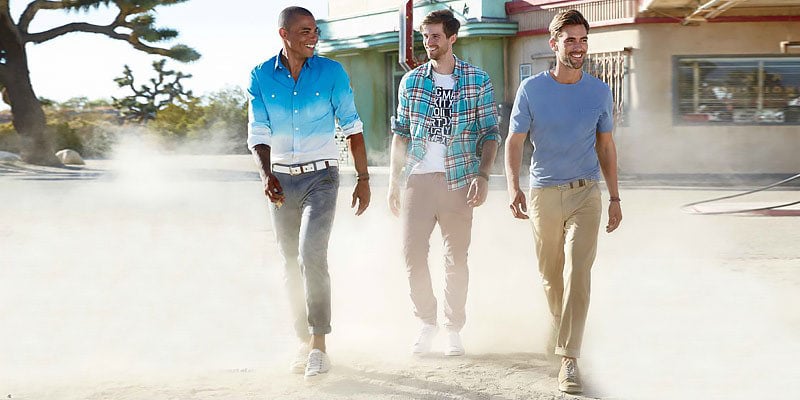 When it comes to men's pants, chinos are undoubtedly an essential style. As versatile as they are fashionable, these trousers are a must-have for every man. Not only are they ideal for casual looks, but they can also work with smart ensembles, making them a fantastic item to own. But, finding the perfect pair of chinos and deciding how to style them can be challenging, especially for those who have long been dedicated to jeans. Luckily, we're here to help. Here's our guide to choosing the perfect chinos and wearing them with style.
What are Chinos?
Chinos refer to the particular style of trouser popularised by an American military origin. Soldiers wore uniforms boasting a predominant cotton composition, generally skimming the body. Chinos are thus the product of such military wear. Less formal than dress pants and more dressy than a casual jean, these pants are available in cotton and cotton-blend styles, which allows them to be dressed up or down. Additionally, the range of colours chinos come in distinguishes it as an alluring trouser choice for most gentlemen.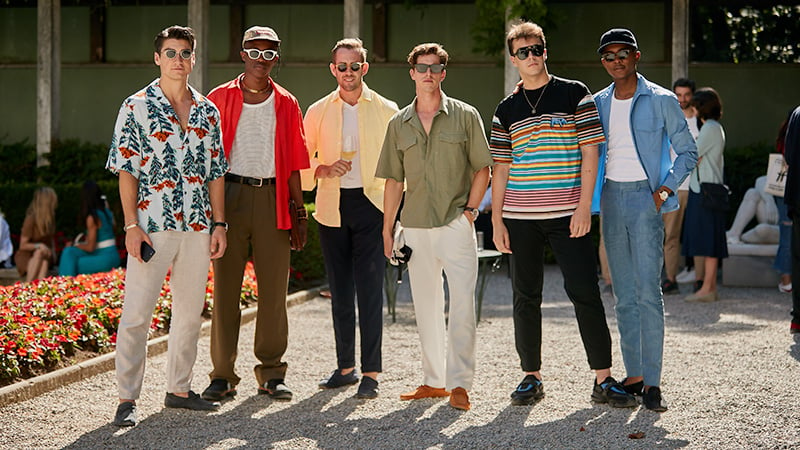 How to Wear Chinos
Colour is important, but the fit is key to pulling off chinos. Our biggest tip? Try chinos on and see how they complement your build and height. Fitted chinos, which are neither too tight nor too baggy, will work remarkably well. They'll also elongate and streamline your aesthetic and partner perfectly with a tucked-in lightweight button-down shirt for effortless styling. Nominate woven belts for a finishing touch that are effortless and will complement a youthful silhouette. Chinos should never be too long. Hem chinos for a graduated, sleeker aesthetic that will look sharp rather than sloppy. However you approach tailoring, keep in mind the dress code and the season.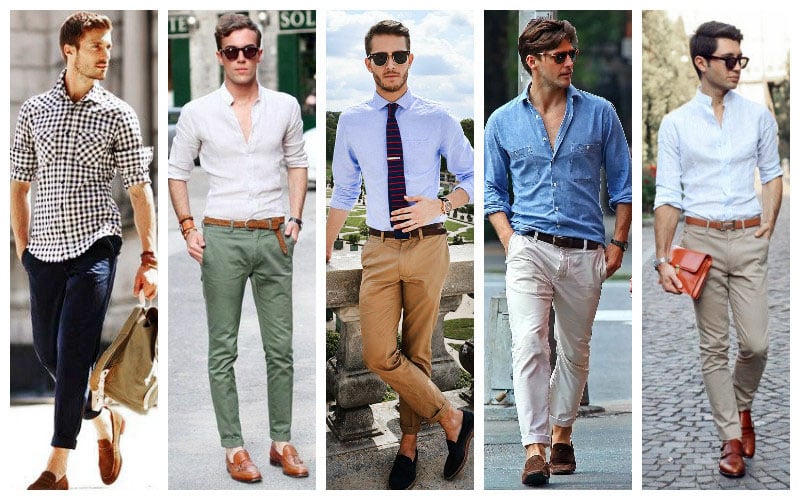 What to Wear With Chinos
Chinos are remarkably easy to style. For a more casual aesthetic, opt for chambray and linen shirts tucked into slim chinos for a look perfect for sunny days. For a dressier take on chinos, opt for blazers in contrasting colours to amp up looks. Also, go for personal touches to produce a more nuanced look. Pocket squares and knitted ties will also work wonders to dress them up in a more relaxed manner.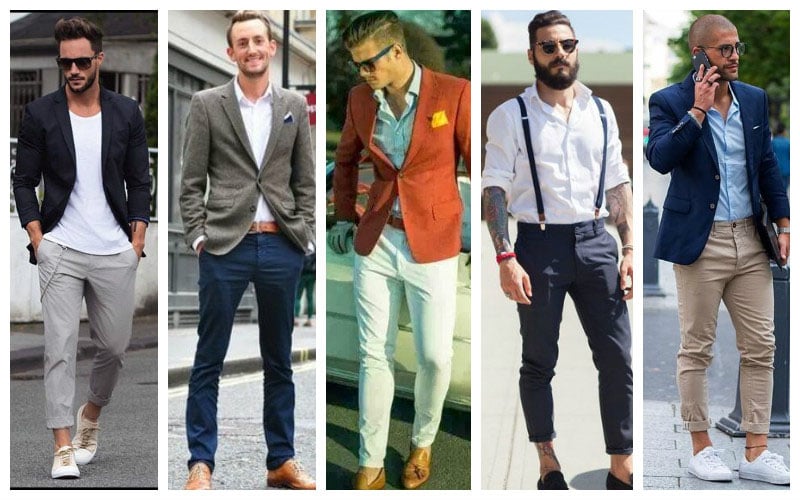 Chino Colours
When it comes to picking colours for chinos, do not feel limited. Staple favourites like khaki, navy, and white work incredibly well for countless colour combinations. Emerald or grass greens will lend a novel influence for smart casual looks and dusty blues and earthy browns register rugged and masculine. With any colour you go for, the key is to go for classic tones of hues for consistent looks with a timeless dimension.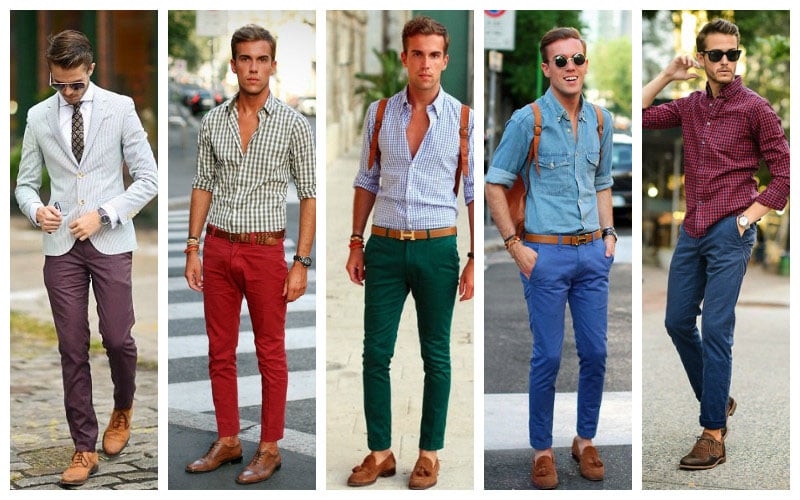 The most versatile chino colour is undoubtedly navy, which can be worn with most colours and tends to work well for more evening functions and is far more versatile than black.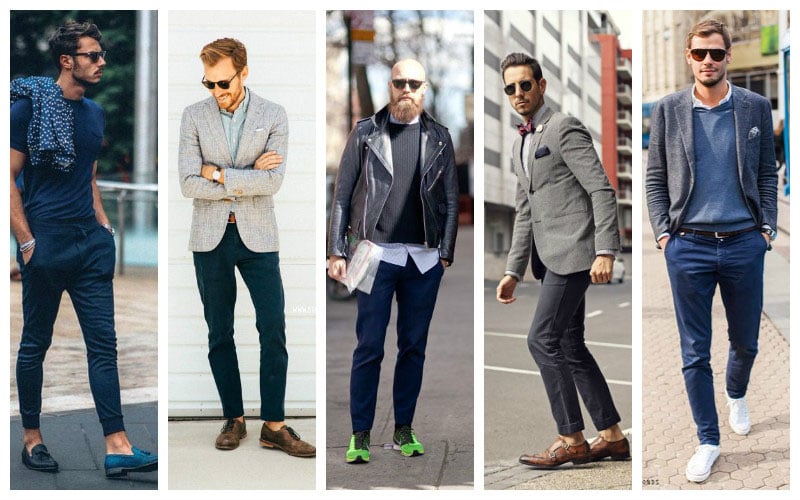 SHOP THE LOOK
Red Chinos
Incorporate red chinos with basic colour accompaniments, like crisp whites for a simple weekend look with a twist.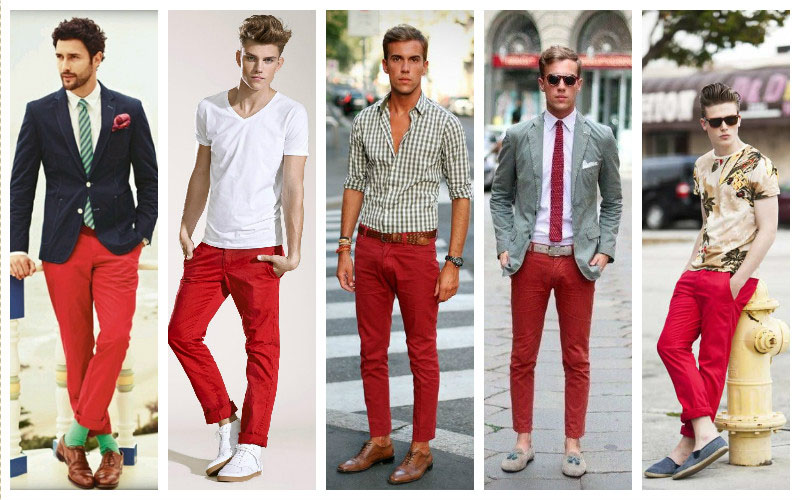 SHOP THE LOOK
White Chinos
Clean, bright and fresh, white chinos work incredibly well with various shades of blue and also denim chambray shirts, perfect for sunny days that require a cool sartorial arrangement.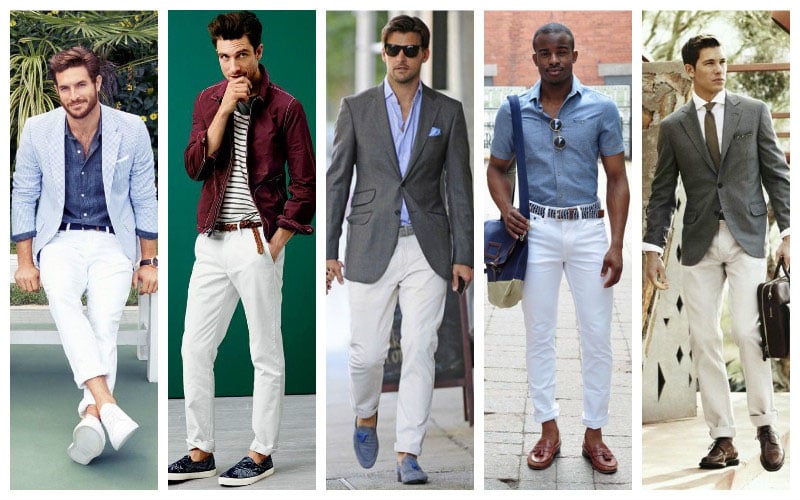 SHOP THE LOOK
Khaki / Tan Chinos
While the typical white dress shirt works well with tan, try grounding your tan chinos with earthy colours like dusty browns and rusty khakis for a novel everyday look.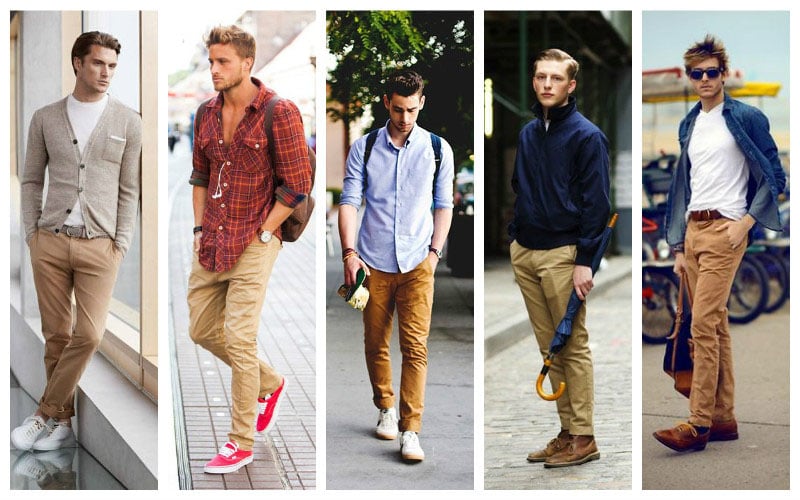 SHOP THE LOOK
Pink Chinos
Don't feel overwhelmed with pink chinos, rather channel them in diluted pinks that look washed out; this will work well with bright whites and darker navies to balance out the brightness of pink for summer events.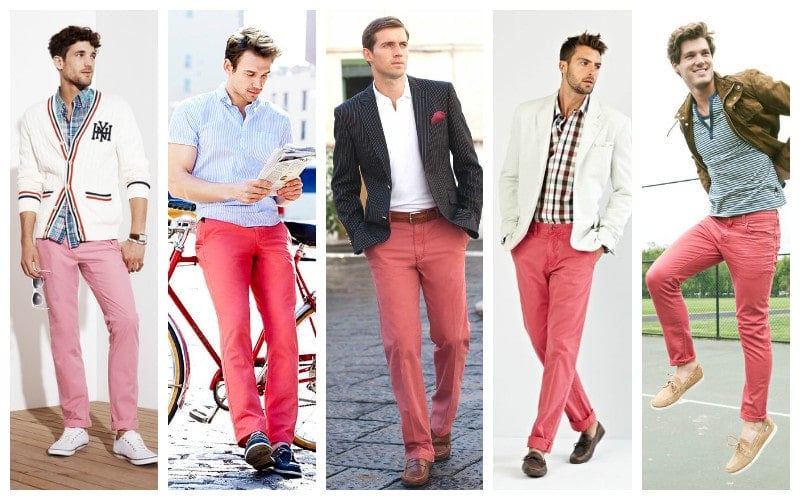 SHOP THE LOOK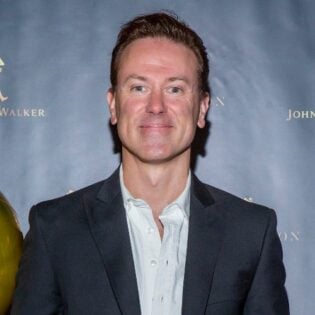 Roger Grinstead is a senior apparel designer for X2U with over 25 years of expertise in the fashion industry. He has expertise in menswear and womenswear trends and product development. When Roger is not designing the latest fashion garments, he enjoys writing about men's fashion, hairstyles, and grooming.
SUBSCRIBE TO OUR NEWSLETTER
Subscribe to our mailing list and get interesting stuff and updates to your email inbox.