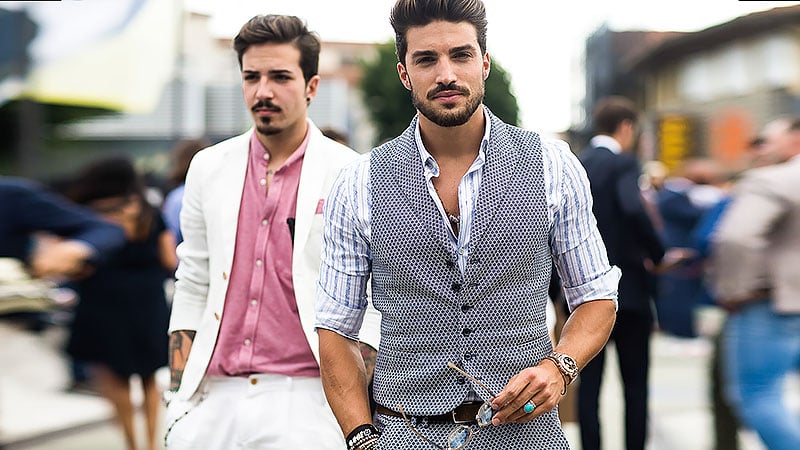 Whether you're off to the races or for a drink with the lads, an Oxford shirt is an excellent option for any occasion. The versatile, timeless and tasteful design works with a myriad of ensembles and is so stylish that you'll want to wear one everywhere you go. From formal events to a casual get together, here's how you can easily style this classic button-down shirt.
History of the Oxford Shirt
The Oxford shirt goes back into the 19th century, ironically, not in Oxford, but in Scotland. Taken from the Polo style, known for its breathable qualities and lightweight wear, the collars were pinned down with buttons to stop them from flying around in the open. The name was taken from the university and soon made its way to America, where the Ivy League students embraced it.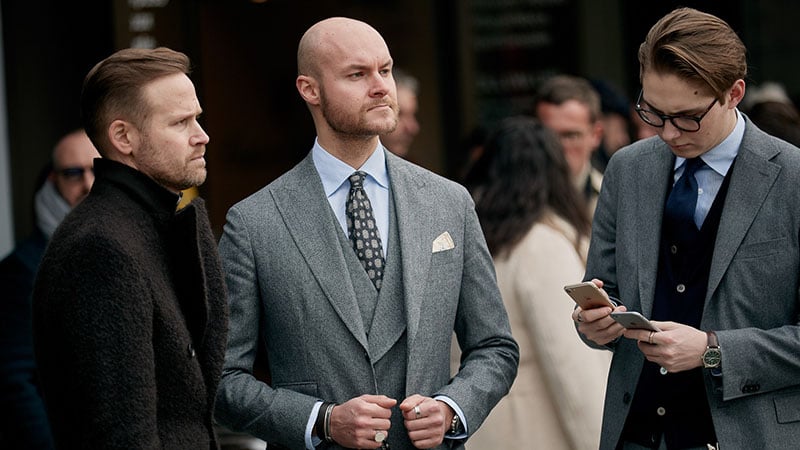 When to Wear an Oxford Shirt
Formal
For weddings and black tie events, the dress code normally requires you to wear a white Oxford shirt and black suit. For other occasions, a blue, pink, grey or black shirt is a great way to inject fun into an outfit without overdoing it. If you're feeling extra fancy, mix it up with an ensemble in colours such as grey, green, navy and brown. To complete the look, add some cufflinks, a dress watch and dress shoes.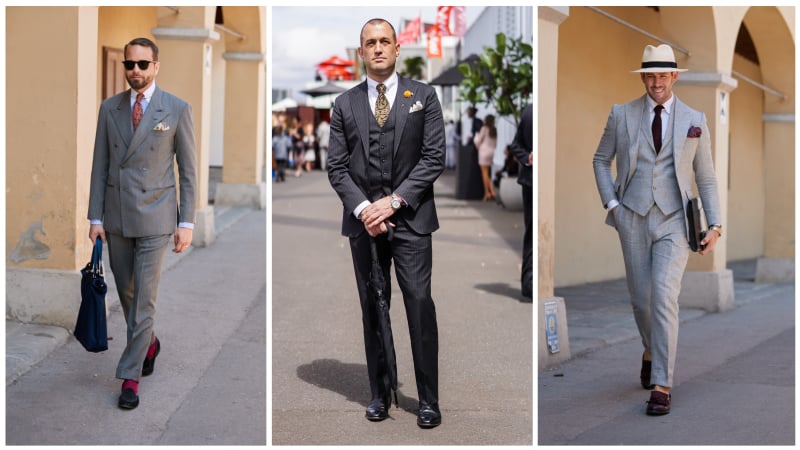 Get the Look
Semi-Formal
Slightly more casual than black tie, the semi-formal dress code can be tricky to master. Sticking to the classic Oxford shirt, you are free to ditch the tie. If opting for a full suit, mix it up by wearing Oxford shirt colours in grey, blue, black, pink and white. You can also experiment with separate combinations such as chinos and blazer. To complete the look, add dress shoes, sunglasses and cool accessories.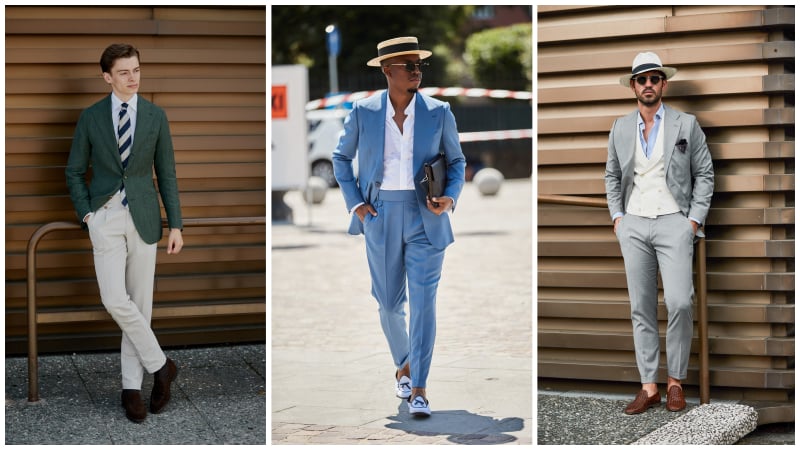 Get the Look
Business Casual
Like, semi-formal, business casual is one of those dress codes that doesn't have a strict definition; it's all about having fun and injecting personal style. Continuing down the tailored approach, feel free to roll up your sleeves or undo a few buttons and let your neck breathe. Opt for Oxford shirt colours in grey, white, black, pink or blue for a relaxed and sophisticated look.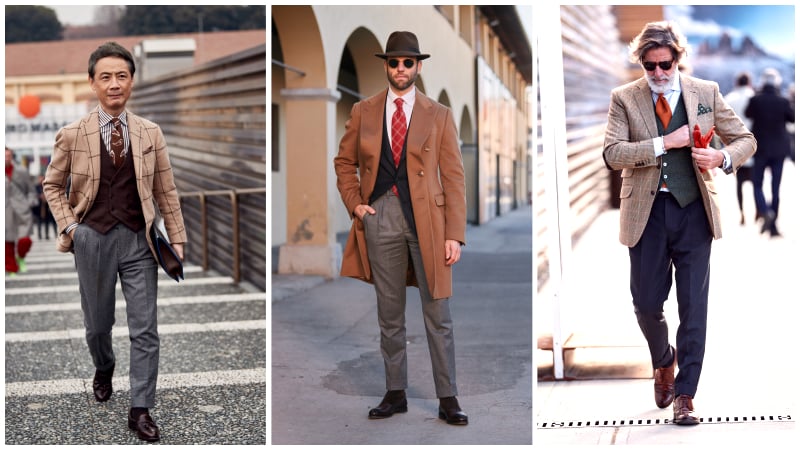 Get the Look
Smart Casual
From a sunny day on the boat to coffee catchups with friends, the smart casual dress code is a great one to master. Taking a leaf from formal ensembles, you can add a deconstructed twist to your outfits by wearing an open Oxford shirt with linen pants. It's best to tuck your shirt in for a smart look, but feel free to wear shorts and a blazer for a fresh and relaxed summer vibe.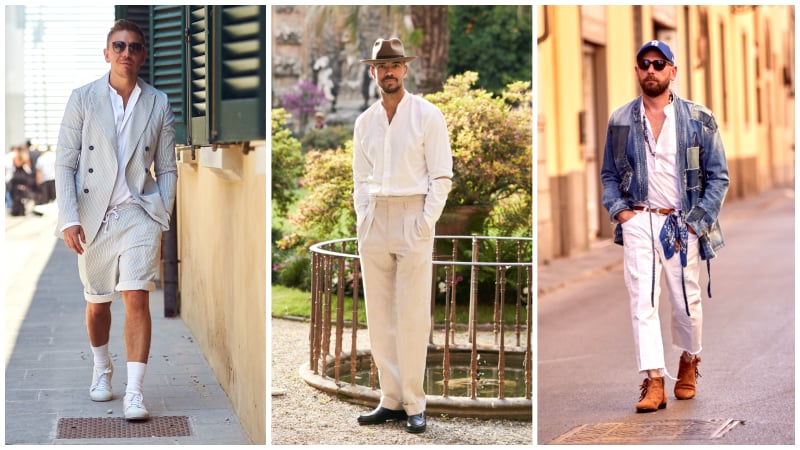 Get the Look
Casual
Oxford shirts are very versatile and can be worn casually. For the colder months, opt for a chunky or labelled sweater with cool accessories. Sometimes, the simplest outfits will make an impact, and you can't go wrong with a pair of jeans and a fitted button-down. For casual office days, roll up your sleeves and don an Oxford shirt with chinos and white sneakers.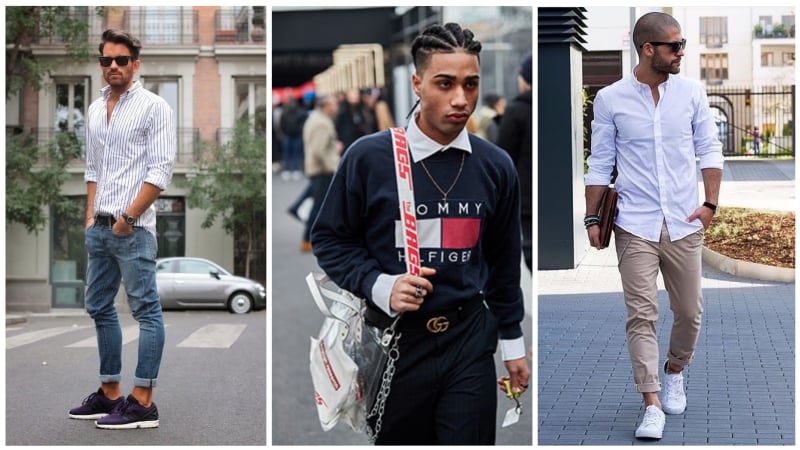 Get the Look
Oxford Shirt Colours
White Oxford Shirt
You can't beat the classics, and the white Oxford shirt is a prime example of that. From the office to a cocktail party, this is a stylish and effortless option for any outfit. Opt for this button-down with a three-piece suit, jeans and a jumper or linen blazer and chinos. The versatility of this apparel allows you the freedom to pair it with a myriad of colours and styles. Go from day to night by rolling up your sleeves, unbuttoning the top and removing your tie.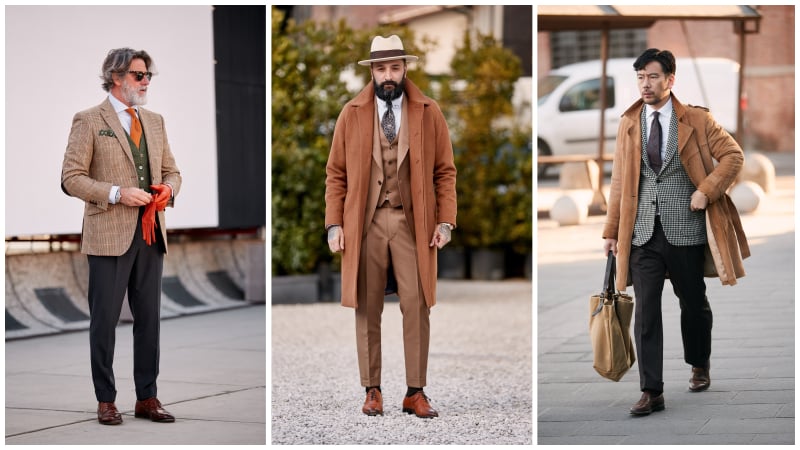 TOP BUYS
Pink Oxford Shirt
Inject fun into an outfit with a pink Oxford shirt. From salmon to bright pink, this shade works well for a myriad of occasions. Compliment the pink tone in a blue or tan suit. If it is your first time wearing pink, opt for a lighter variation or pinstripes for some subtlety.
RELATED: How to Wear a Pink Shirt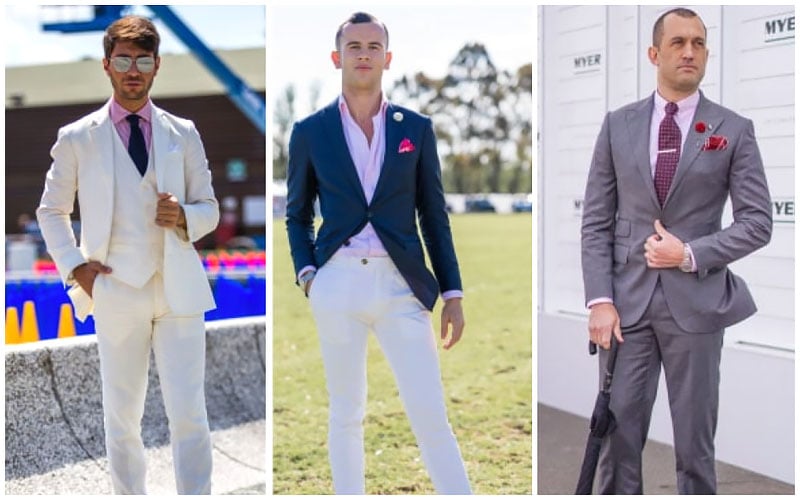 TOP BUYS
Blue Oxford Shirt
Another office staple that belongs in every gents' wardrobe is the blue Oxford shirt. Versatile and easy to wear, this colour works well for office environments and horse racing events. You can try out a full navy suit for a sophisticated overall look, or lighten up a dark suit with a pale blue shirt.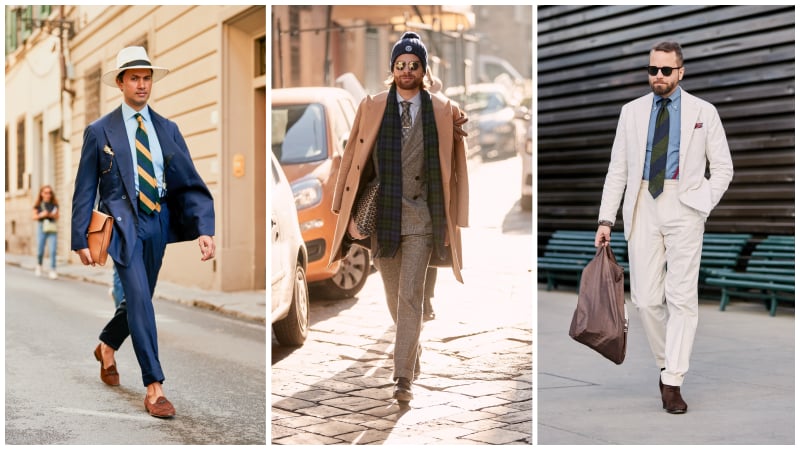 TOP BUYS
Black Oxford Shirt
Put a spin on the classic Oxford shirt by making it jet black. Dark as night, this shirt colour is great for semi-formal and cocktail events. Pair the shirt with a beige suit, cool sunglasses and dress shoes for a laid back twist on a traditional ensemble.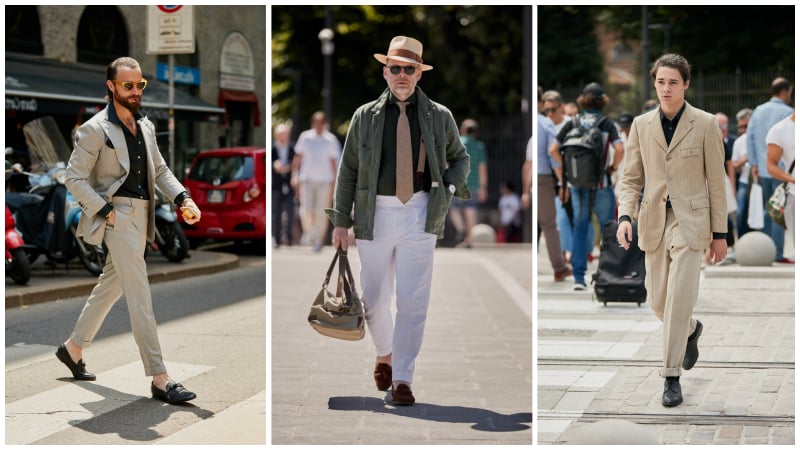 TOP BUYS
Grey Oxford Shirt
In between light and dark, a grey Oxford shirt looks great when paired with browns, greens and other neutral tones. For formal occasions, try a suit in a non-traditional hue, such as sand or jade – wearing black can look like you've messed up your washing.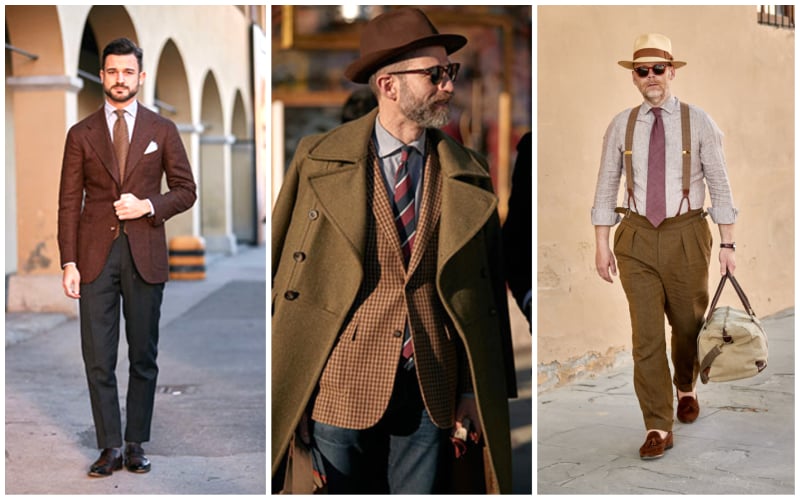 TOP BUYS
How to Wear an Oxford Shirt
For formal events, opt for a white Oxford with cufflinks
Tuck your shirt in for more formal events and untuck for casual events
Don't be afraid to mix colours up – pink, blue and black Oxford shirts can spice up an outfit.
If you're heading to a semi-formal event, roll up your sleeves.
SUBSCRIBE TO OUR NEWSLETTER
Subscribe to our mailing list and get interesting stuff and updates to your email inbox.