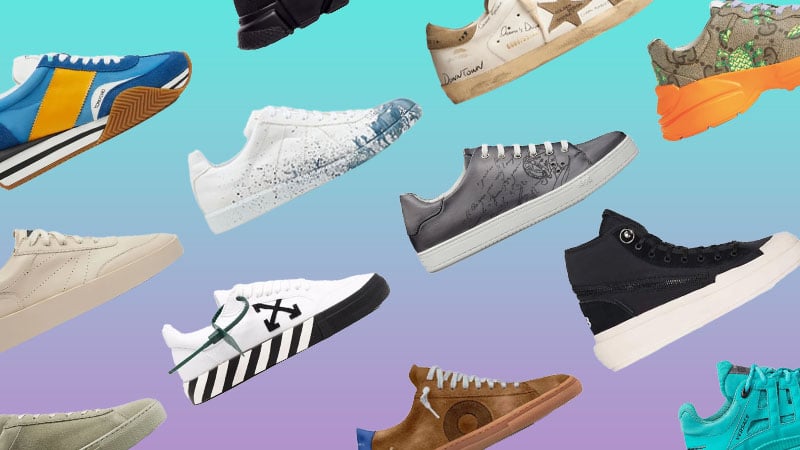 Sneakers are popular shoes for men because of their comfort, and they have multiple designs and styles. They are no longer restricted to the gym or court and have become streetwear staples. You can find a pair that provides a classic cut and superb craftsmanship, which will be a welcome addition to any casual outfit. Footwear can also reflect your personality and can be a way to express yourself through color or detailing. To revolutionize your sneaker game, you must know the best brands. Some are well-known and respected, while others are emerging but bring something fresh and modern to the market. Keep reading to find out the best sneakers for men.
1. Tropicfeel
Tropicfeel is a gear brand based in Barcelona, Spain—committed to inspiring conscious travel. Since launching in 2017, it has offered innovative products that are versatile and sustainable. The brand specializes in lightweight and sustainable travel shoes designed specifically to meet the needs of adventurous men. Their versatile selection ranges from classic sneakers to colorfully stylish combinations, providing you with a perfect option for any occasion or adventure.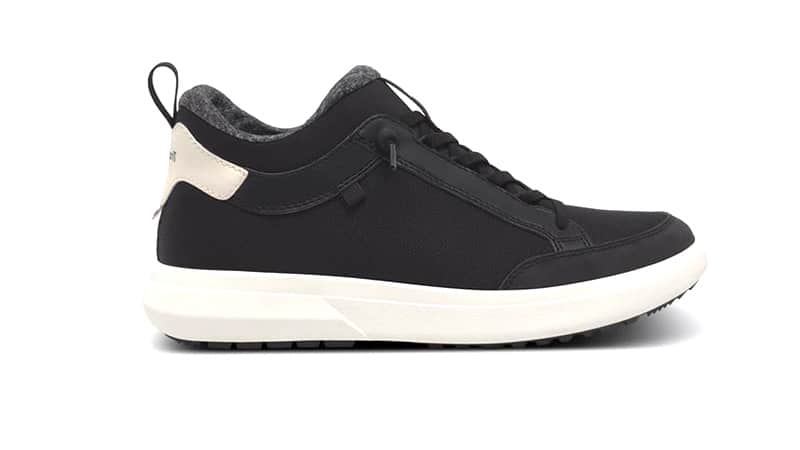 2. Crown Northampton
Crown Northampton has been a proud family-run business since 1908 and has embraced the heritage of its hometown, utilizing its legacy and an eye for excellence in all aspects of production. The brand uses traditional British construction methods across men's and women's collections. Crown Northampton designs sneakers with style longevity – handmade to order using only the finest locally sourced materials from their factory based in Northampton.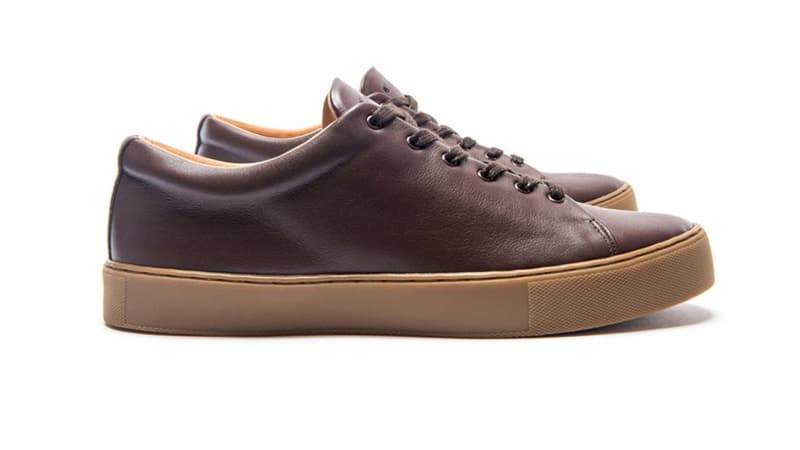 =
3. Cariuma
Cariuma is on a mission to provide stylish, comfy kicks that look great and make sure they don't leave a negative impact. Co-founders David and Fernando founded Cariuma with the goal of producing conscious sneakers without compromising your comfort or style – something we believe was sorely lacking in major sneaker companies. With an array of styles and colors available for men's shoes, you can stay ahead of trends while knowing these eco-friendly trainers have been produced ethically!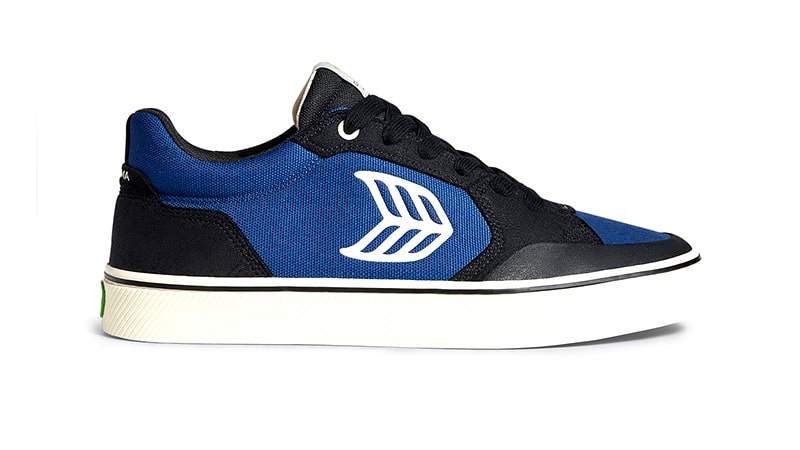 4. Oliver Cabell
Oliver Cabell was founded in 2015 and has already changed the footwear market. These sneakers are of excellent quality, but the brand is also committed to being transparent with its customers by sharing aspects of the production process. From simple and understated designs to more edgy color combinations and styles, there is something for everyone. Their website is also handy. It gives a comprehensive list of all the customer reviews, arming you with more knowledge about the product before you commit to buying it.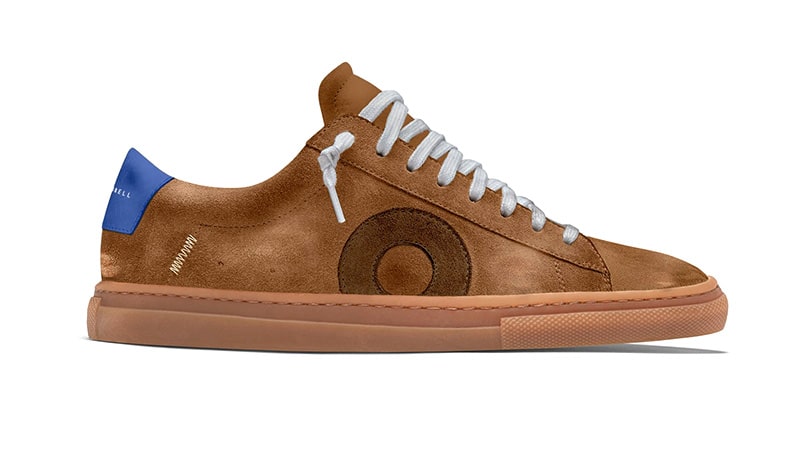 5. Y-3
Y3 sneakers are not your average sneakers; their designs are innovative and avant-garde. It started in 2003 and was born from a collaboration between the well-known sportswear brand Adidas and Japanese designer Yohji Yamamoto. The combination of fashion and sportswear has created something unique, modern, and exciting, which is why men are drawn to the Y3 sneakers. For those who want something different, this is the brand for you.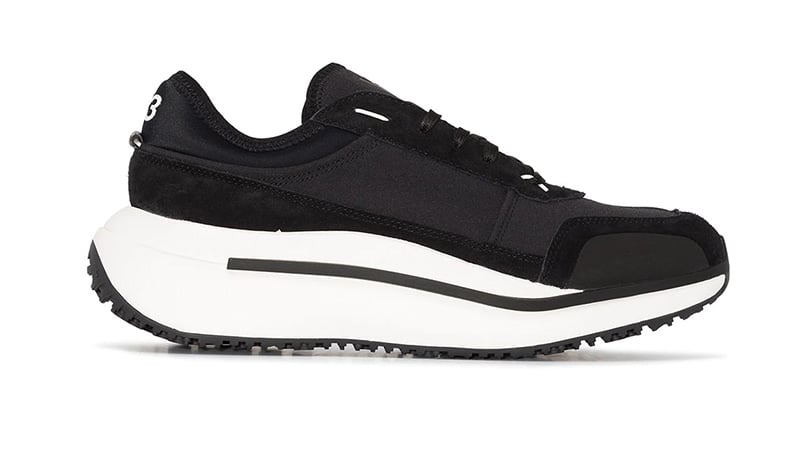 6. Golden Goose
Innovative and cool, this is what you can expect from Golden Goose. The luxury Italian company was founded in Venice in 2000. The designers behind the brand, Francesca Rinaldo and Alessandro Gallo, created it to focus on "perfect imperfection." The world has inspired the styles, with the founder's Italian heritage at the core of the brand. The shoes look worn, which is part of their style, and feature a recognizable Star logo. This gives the sneakers a relaxed aesthetic, making them perfect for every day; expect them to come with a premium price tag.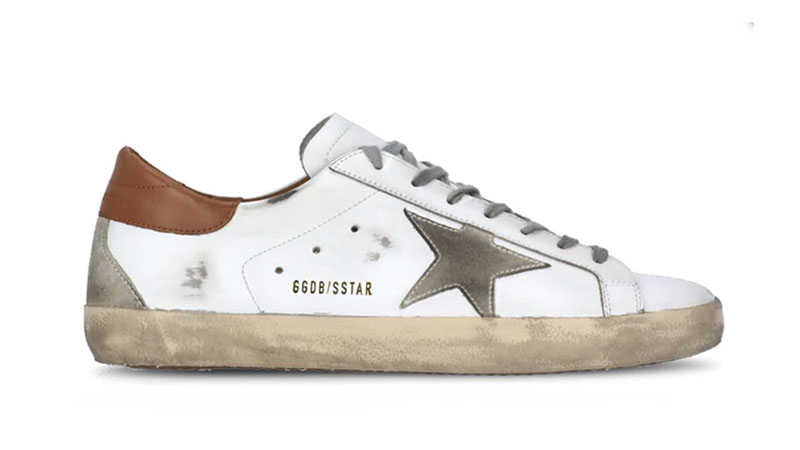 7. Common Projects
Common Projects is a footwear company founded in 2004 by Flavio Girolami and Prathan Poopat. The luxury American brand is known for its exceptional quality and stylish sneakers, perfect for everyday wear. Instead of just looking good and focusing on high fashion, these shoes are practical and easy to wear. They come in various colors and designs, including classics like white and black, Retro low-top sneakers, and Achilles low-tops. Hand-stitched in Italy, the standout feature of these shoes is their model number that is printed on the side as part of the aesthetic.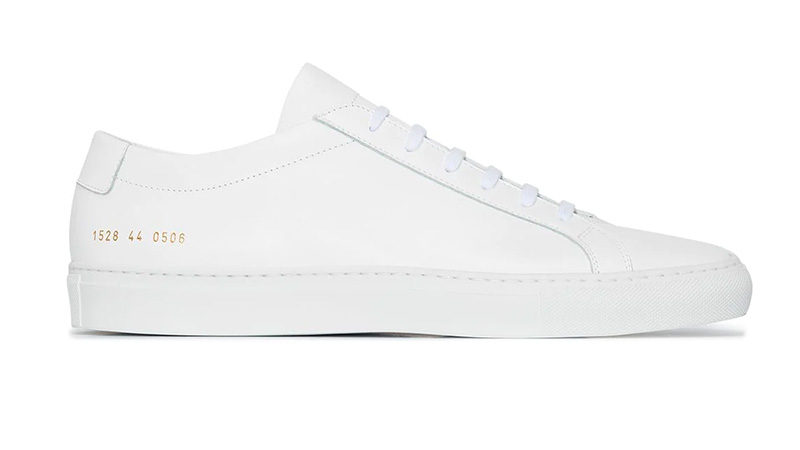 8. Nike
Nike is a brand that needs no introduction because it is the world's largest athletic apparel company. Named after the Greek goddess of victory, It was founded by Bill Bowerman and Phil Knight in 1964 as Blue Ribbon Sports, but changed the name to Nike in 1971. Now, the company and its iconic swoosh logo are recognized by almost everyone. There is so much choice when it comes to finding sneakers that are the right style, fit, and color combination. You can find sneakers for working out, to wear on the court, or as a stylish addition to any streetwear.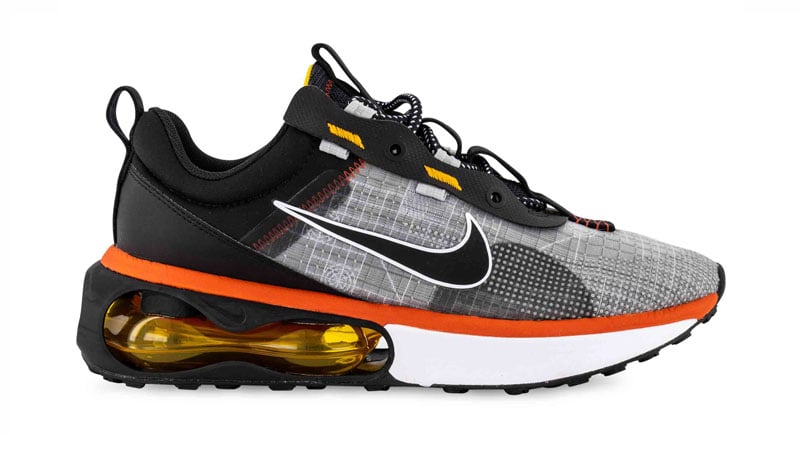 9. Adidas
Adidas is another popular sportswear brand known around the world; it is the second-largest sports manufacturer in the world. The company was founded by Adolf Dassler in 1949 in Herzogenaurach, Germany, and has continued to grow and innovate. There is a wide range of sneakers to choose from, including classic styles and old favorites to fresh and modern ones. The brand has also partnered with some of the most influential people, including those in the music industry, to create cool collaborations.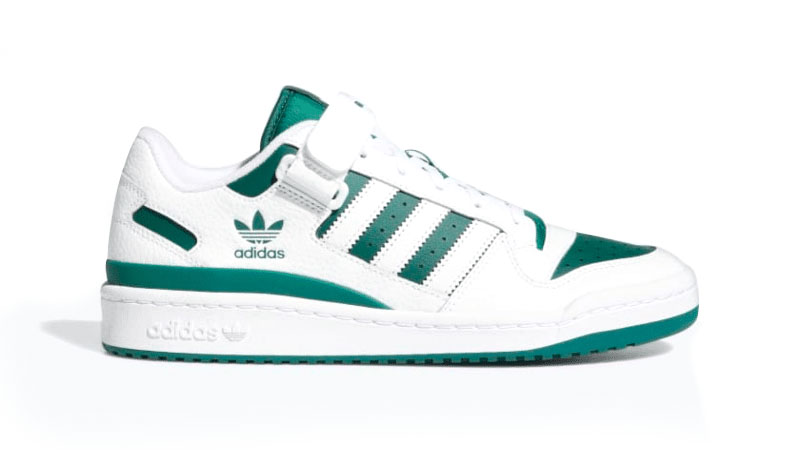 10. Puma
Puma is a German athletic brand founded by Rudolf Dassler in 1948. The company is known for its performance clothing, accessories, and footwear. There is a wide range of sneakers to choose from, including stylish and colorful options to set you apart from the rest. Puma is one of the leading sports brands in the world and is sold in over 100 countries. Its price point is another factor that makes Puma appealing, with sneakers often being much more affordable than luxury brands.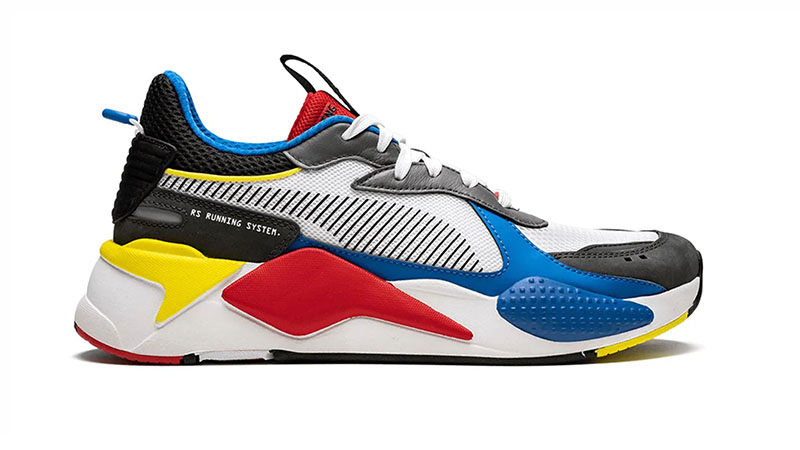 11. Reebok
Footwear and clothing manufacturer, Reebok, was founded in Bolton, the United Kingdom, in 1958. This sports brand has withstood the test of time and remains one of the coolest and most versatile options for your sneakers. It has also had several high-profile and influential partnerships over the years. There is a wide range of sizes, styles, and colors to choose from, ensuring you will look good whether it's at the gym or going about your errands.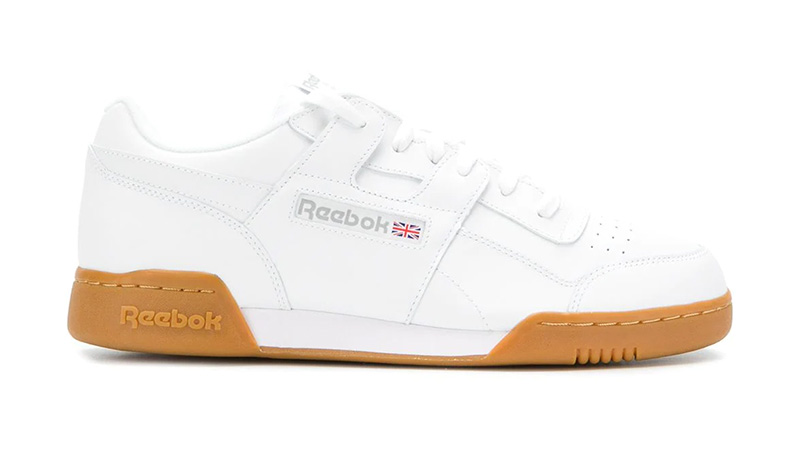 12. New Balance
New Balance is known for its comfortable and functional footwear. But the brand has also created some exceptionally creative and innovative shoes that make the company feel fresh and modern, despite being over 100 years old. New Balance was founded in 1906, and the American sports brand has created shoes for almost every occasion. The right shoes can transform your sneaker game, and these products are more affordable than many other brands.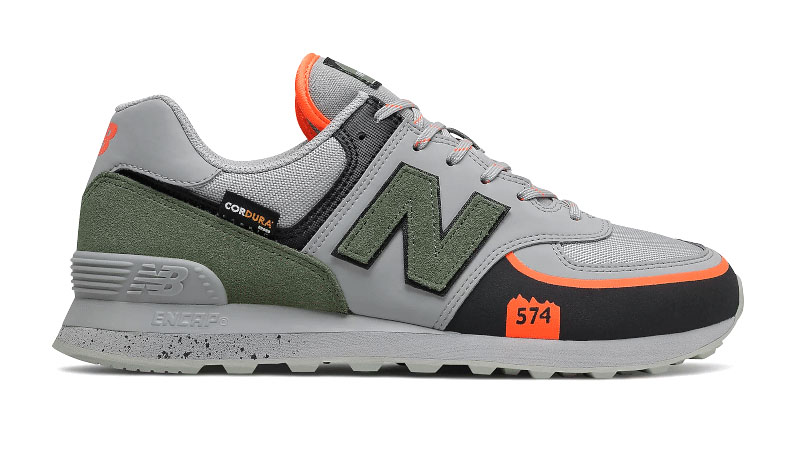 13. Converse
Converse sneakers are a well-known brand all around the world. The company was founded in 1908 in Massachusetts, the United States, by Marquis Mills Converse. It has continued to grow in the years since, and they are worn both on and off the court. Converse has become an iconic brand loved for its signature styles, including Chuck Taylor All-Star and CONS. This is a company where you are spoiled for choice, with a wide range of designs and cuts, including low, high, mid, platform, and slip-on. Find the Converse that best suits your preference, whether it is for an everyday kind of sneaker or something for special occasions.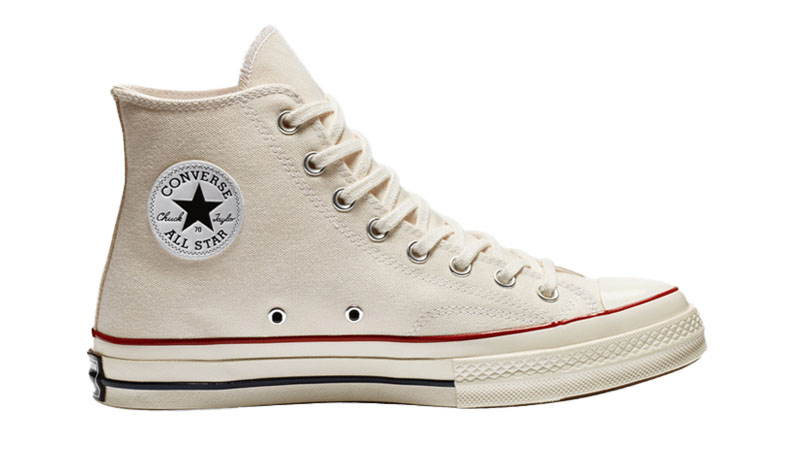 14. Prada
Prada is a brand that needs little introduction and is one of the world's most respected and sought-after fashion houses. The luxury Italian company was first founded in 1913 by Mario Prada. They make a wide range of shoe styles, including sporty sneakers. Choose from a monochromatic color scheme of classic white and black, or something more colorful and daring, like red and white and blue and white. The sneakers feature the Prada logo on the tongue and along the upper sole, making it evident but not too in-your-face.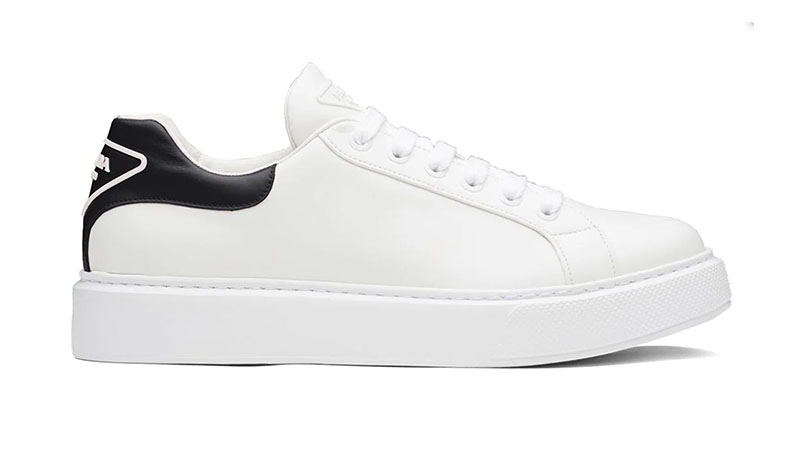 15. Gucci
Gucci designs demand attention. The luxury Italian brand was founded in 1921 by Guccio Gucci in Florence, Tuscany. It is loved for its bold prints and interesting colors, and you can expect the same from its footwear. There are several styles to choose from, from their classic logo to more artistic designs like the Gucci Pineapple men's rhyton sneaker. There are also several styles to choose from, including high tops, runners, and the Gucci Tennis 1977 collection.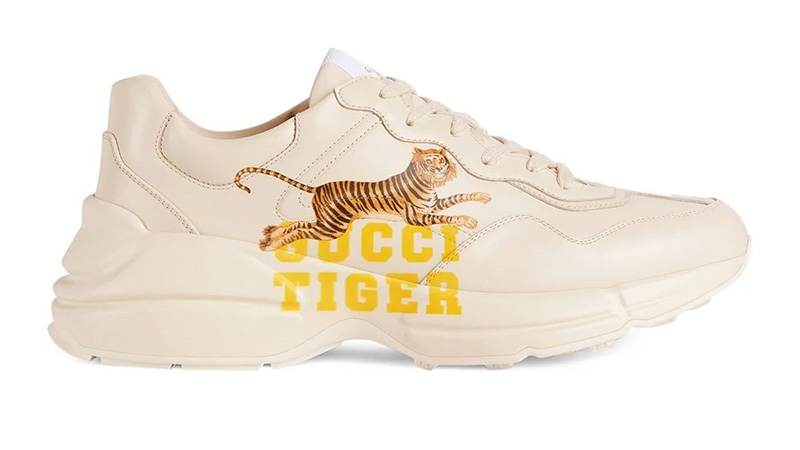 16. Alexander McQueen
Alexander McQueen is a luxury British fashion house. It was founded by designer Alexander McQueen in 1992 and is helmed by creative director Sarah Burton. There are many styles and designs to choose from; this includes the Sprint Runner, Oversized Sneakers, Court Trainer, Deck Plimsoll, and Tread Slick. From simple colors and understated color schemes to those that demand attention with the McQueen logo emblazoned on the side of the shoe.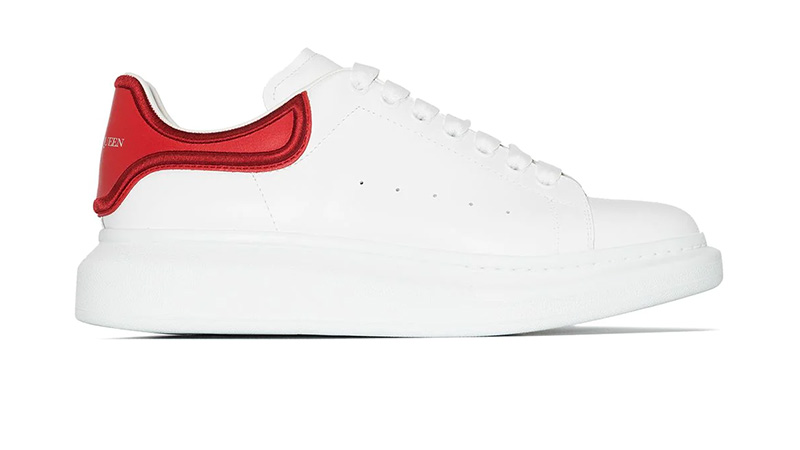 17. Koio
Koio should be your go-to shop for handcrafted Italian sneakers. The company was founded by Chris Wichert and Johannes Quodt in 2015 and has become known for its high-quality, superb Italian craftsmanship and designs that are simple and understated; these sneakers will lend themselves well to all settings. There are several designs to choose from, focusing on comfort, durability, and style. A manufacturer produces the shoes in Le Marche with locally sourced leathers, suedes, and recycled materials.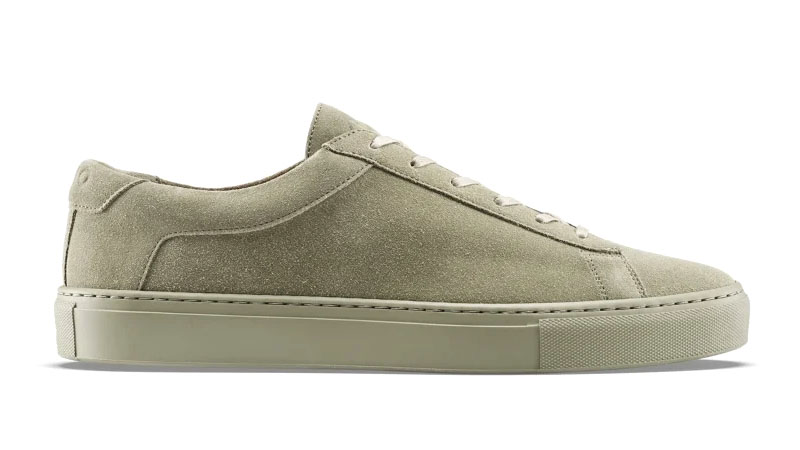 18. Christian Louboutin
Known for its iconic red-lacquered soles, Christian Louboutin is a well-known and easily recognizable brand. The company was founded in 1991 and has become synonymous with luxury and innovation. The brand sells in hundreds of department stores and in over 35 countries. There is a wide range of sneaker designs, prints, and patterns to choose from, depending on your preference. This can be simple and understated or bold and will make a statement; for example, embellished shoes with spikes.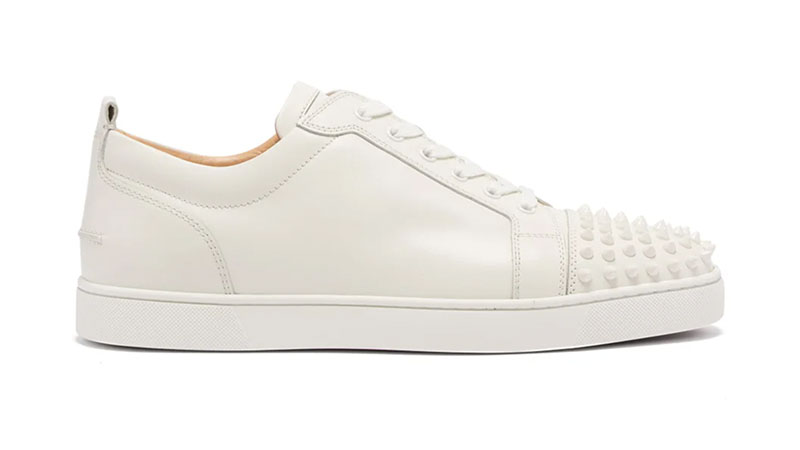 19. Vans
Founded in Anaheim, California, in 1966, Vans sneakers are ideal for streetwear or can be worn for skating and other sporting activities. This is a functional brand as much as it is fashionable and provides you with a comfortable fit. Depending on your preference, there are several styles to choose from, with the signature style including Old Skool, a skate shoe that uses leather panels for durability. Or Era, a skate shoe designed by skateboards, which in addition to being function is also loved for its fun color combinations.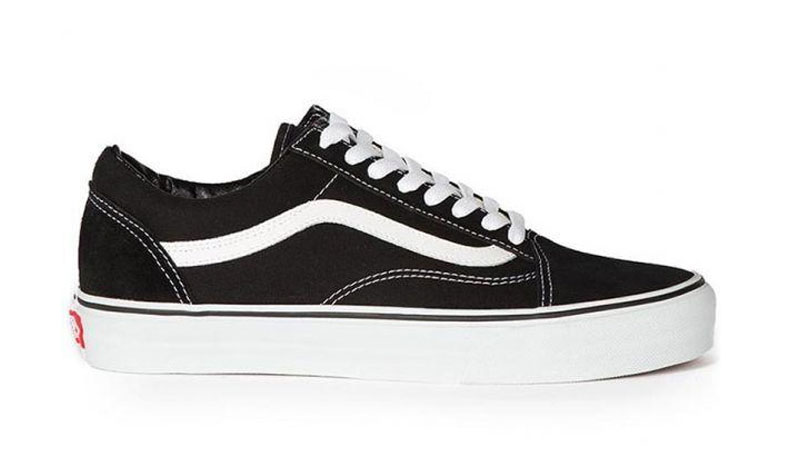 20. Fear of God
Fear of God is a luxury streetwear label created by American fashion designer Jerry Lorenzo. The company was founded in 2013 in Los Angeles and includes clothing, accessories, and footwear. The Fear of God sneakers are timeless and understated but still feel fresh and modern. They are made using high-quality materials and are perfect for every day, lending themselves well to various settings. The brand has enjoyed immense success, with Lorenzo partnering with other brands, including a collaboration with Vans and Nike.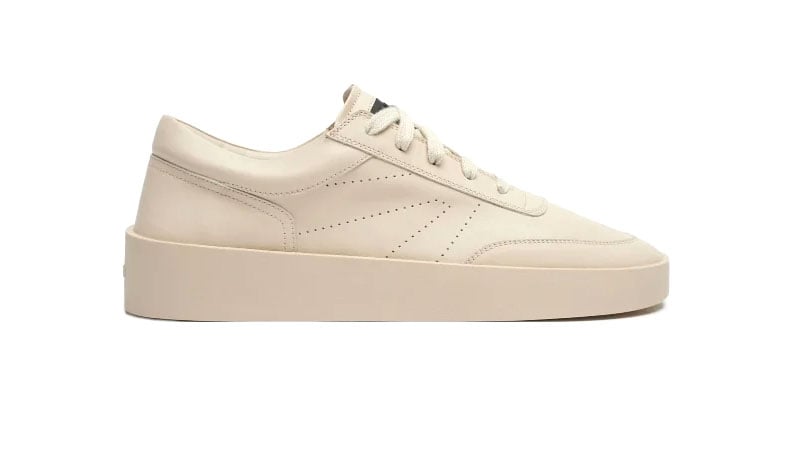 21. Vetements
Vetements is a luxury French fashion house that was founded in 2014 by designers Demna Gvasalia and Guram Gvasalia. It is a bold brand, with fresh color combinations and graffiti-inspired prints. The logo sprawled along the side of your chosen sneaker makes it clear which brand they belong to. This is part of the appeal for some, while others prefer understated and less obvious designs. Your sneakers will not come cheap, but the pieces are designed to be cherished and worn for a long time.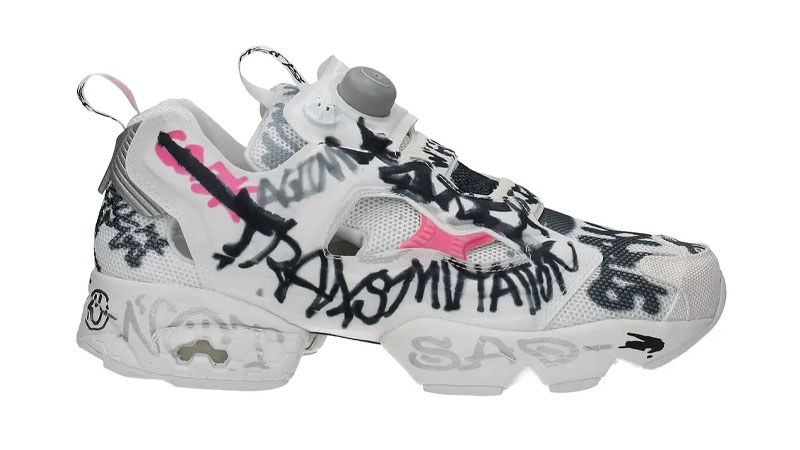 22. Balenciaga
Founded in 1917 by Cristóbal Balenciaga in San Sebastian, Spain, Balenciaga is now based in France and is a luxury fashion house. The company is dominating and shaping the fashion industry. The designs are daring and unique, delivering innovative, comfortable, and extremely cool shoes. There is a wide range of choices, including colors and styles, which lets you find something best suited to your preference. These could be sneakers designed with an Ergonomic sole with "No Memory" technology or shoes with a worn-out effect.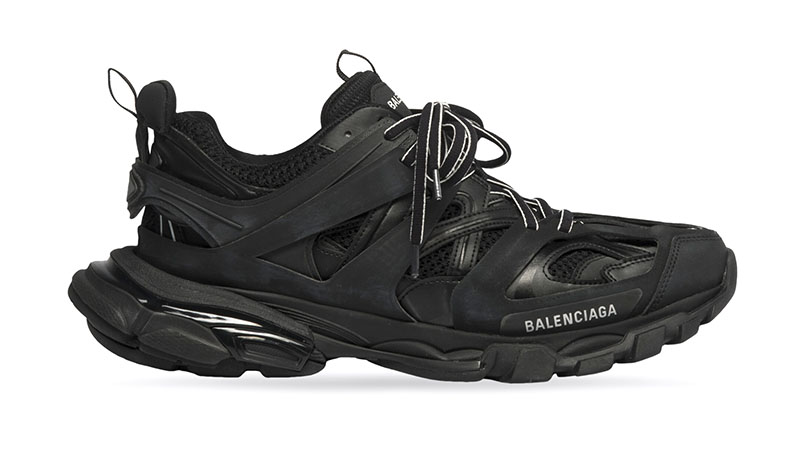 23. Saint Laurent
French luxury fashion house Saint Laurent is well-known and highly respected in the fashion industry. The brand's longevity is a testament to its greatness, and it was founded by Yves Saint Laurent and Pierre Bergé in 1961. When shopping for sneakers, you can expect timeless and classic designs that last a lifetime. Exceptional craftsmanship and high-quality materials, coupled with the demand for this brand, allow them to charge a premium for their products.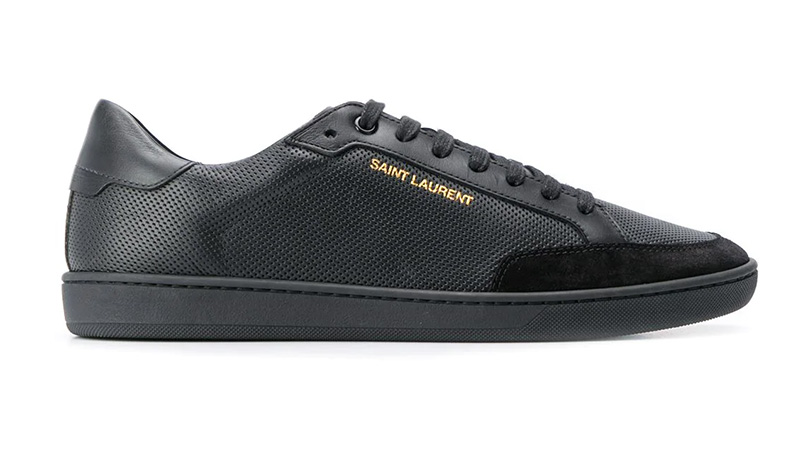 24. Off-White
Off-White was the brainchild of American designer Virgil Abloh, a highly respected individual celebrated for his innovative designs. The luxury Italian brand was founded in 2012. It may be one of the newer offerings to the fashion world, but it has set itself apart from the rest thanks to the edgy designs and interesting color schemes. You can find pieces with the signature arrow motif and zip tie tag, ensuring that there is no mistaking your sneakers are Off-White. The sneakers have a premium price tag and are designed to be seen.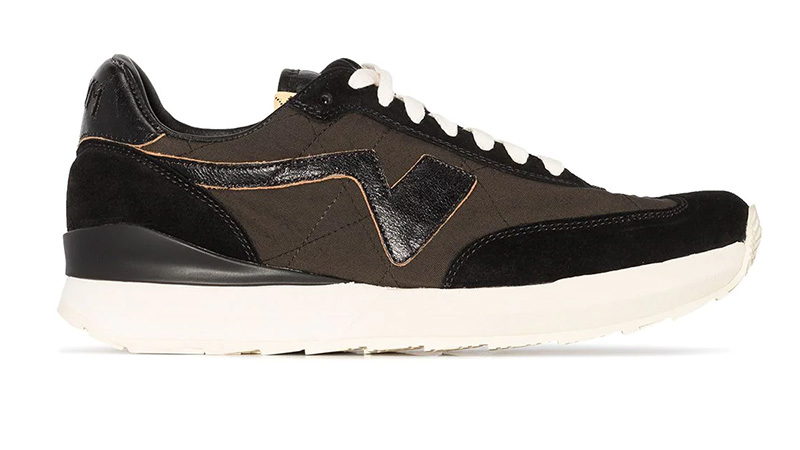 25. Versace
Versace sneakers are made to stand out. From bold colors to interesting patterns featuring the Greca border and iconic Medusa logo, these are not your everyday sneakers but rather those reserved for special occasions. Not only do they look great, but the company uses innovative processes to ensure comfort, including the creation of the "Greca Cushioning System." This should come as no surprise as Versace has been a leading brand in the fashion industry for decades. The luxury Italian fashion house was founded in Milan, Italy, by Gianni Versace in 1978.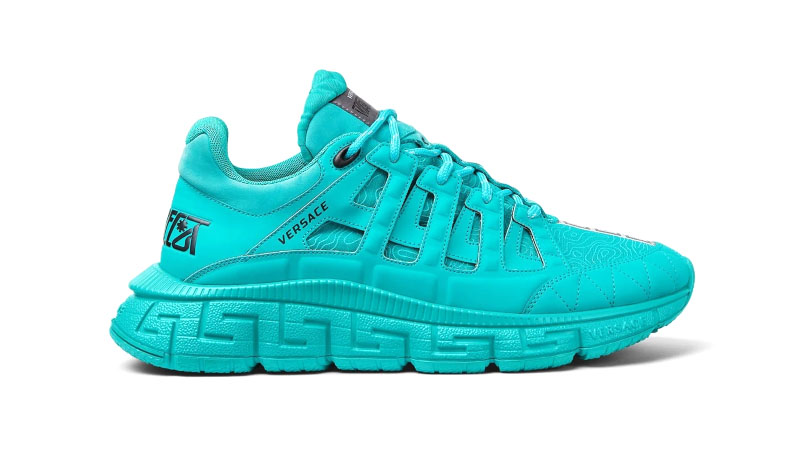 26. Fendi
Fendi is a luxury Italian fashion house founded in 1925 by Adele and Edoardo Fendi. The headquarters are in Rome, and their sneakers are made in Italy. The sneakers are understated yet modern, making them easy to wear and stylish. The brand's logo is featured on the tongue, and some products, like the Fendi Match low tops, have embossed Fendi lettering on the sole and an FF pattern sewed on; there is no mistaking which brand this is.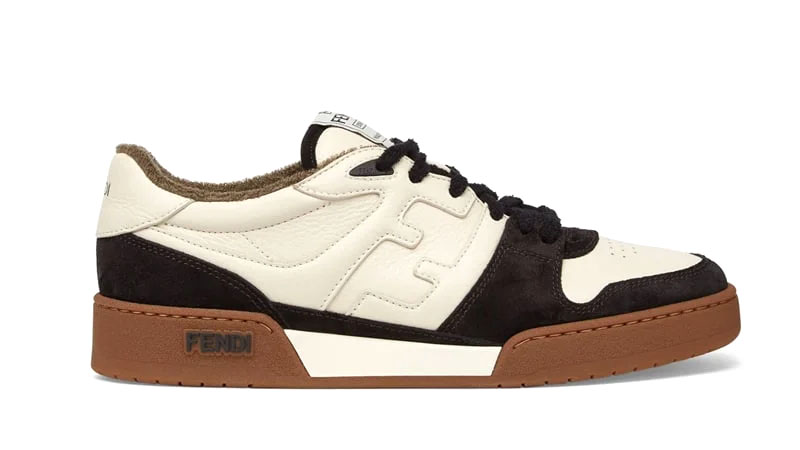 27. Maison Margiela
French luxury fashion company Maison Margiela is a longstanding brand. Founded in 1988 by Belgian designer Martin Margiela, the company is known for its cool and trendy footwear. The sneakers are classic, or edgy, with interesting prints and patterns, including the paint-splattered sneakers and the paper and scotch material. These shoes demand attention and they are designed with a range of fabrics and styles, letting you express yourself through your choice of footwear.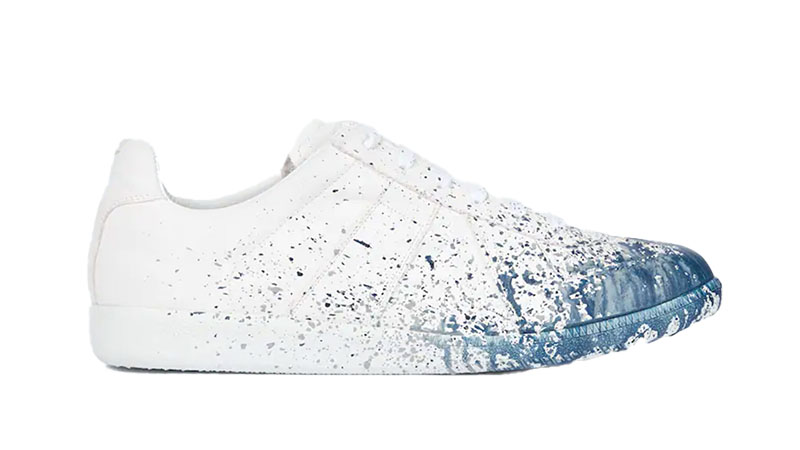 28. Tom Ford
Tom Ford is a luxury American brand founded by designer Tom Ford. The eponymous brand was created in New York in 2005 and is celebrated for its high-quality and stylish designs. Their sneakers include interesting shapes, for example, the black and white artisanal sole on the suede and Nylon James Sneaker. ​​They are also available in various designs, fabrics, and colors so that you will find something to best suit your preference.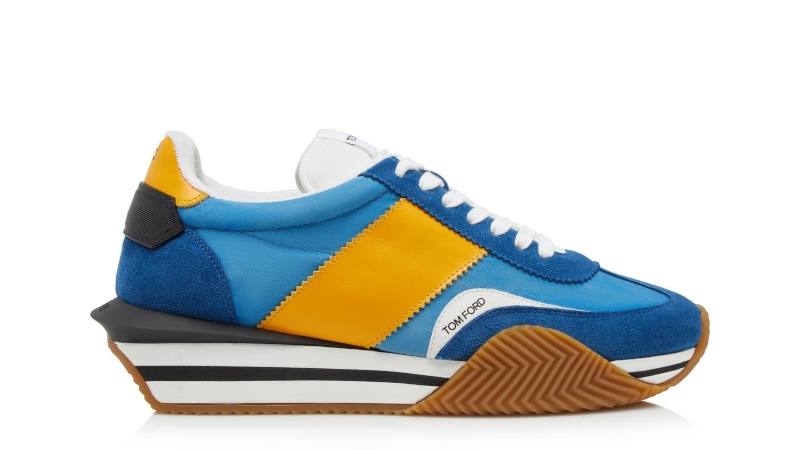 29. Valentino
There is something special about Valentino Sneakers. This brand has existed since 1960, when it was founded by Valentino Garavani in Rome, Italy. The label is well-known for its stylish and classic pieces, including sought-after accessories and footwear. The shoes are made in Italy, and there is a great selection of styles in different colors, including daring options like gold or silver. There are also various designs from low tops to sneakers with banded logos.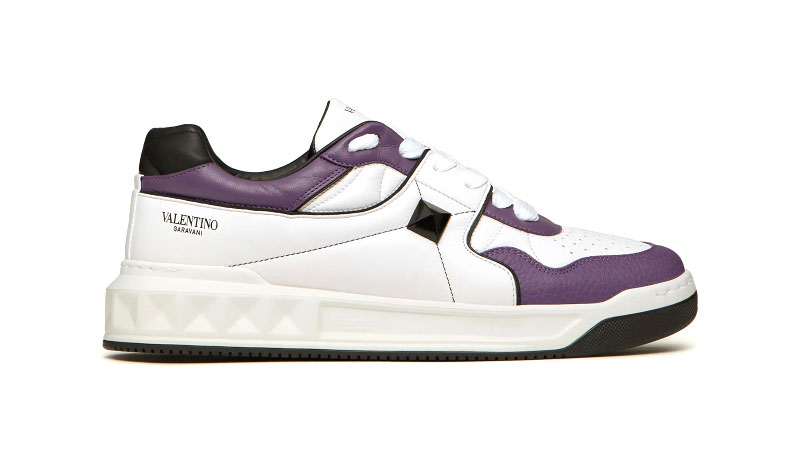 30. Givenchy
If you love innovative designs and a brand that is fashion-forward and constantly evolving, then look no further than Givenchy. Founded in 1952 by designer Hubert de Givenchy, the French luxury fashion house is known for its haute couture clothing but also has an impressive range of ready-to-wear items. Their sneakers are exceptional. There is a range of sizes, shapes, aerodynamic designs, and color combinations to choose from, with the result being a sleek and stylish shoe that demands attention without being in your face.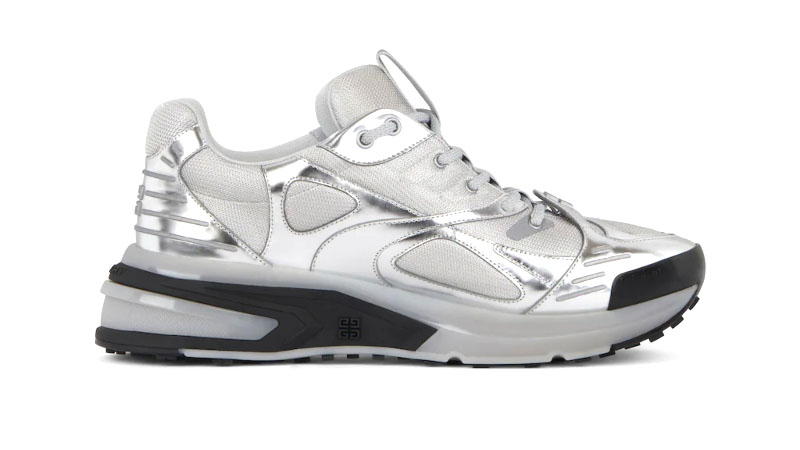 31. Dolce & Gabbana
Dolce & Gabbana is an Italian luxury fashion house founded by designers Domenico Dolce and Stefano Gabbana. The duo met in 1982 and created their own brand just three years later. It is now one of the fashion industry's top brands and is highly sought-after. And for a good reason, you can find classic, sleek designs at Dolce & Gabbana, but you can also find bold statement sneakers. But perhaps the best thing is the option to purchase personalized sneakers, like the Calfskin Nappa Daymaster pair. This option lets you create your exclusive sneakers by choosing customized details that will be hand-painted.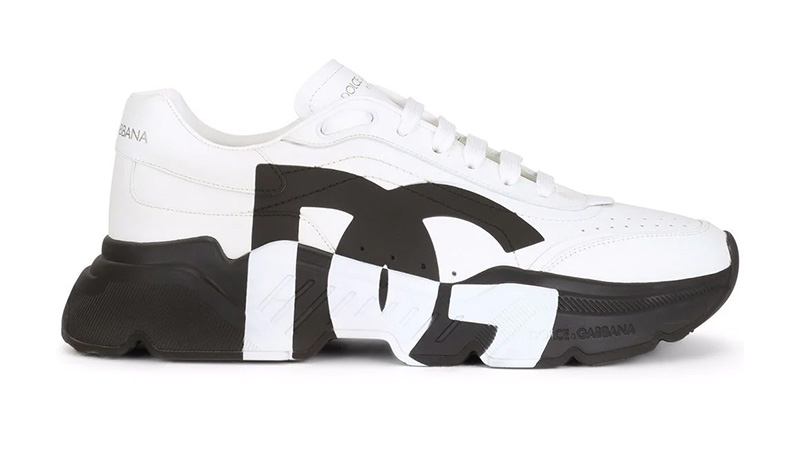 32. Balmain
Balmain is a French luxury fashion house founded in 1945 by Pierre Balmain. This is a brand known for its great quality designs, and you can choose from a wide selection of court sneakers, runners, and bold sneaker categories. Find classic and timeless styles or more innovative designs, like the black and white leather B-Bold low-top sneakers. These shoes are created with thick black and white platform soles, and the interesting detail demands attention.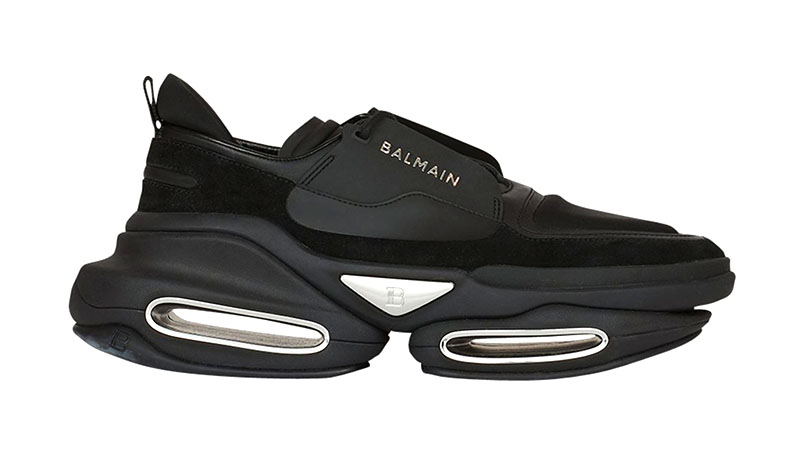 33. Visvim
Visvim is a Japanese streetwear brand founded by Hiroki Nakamura in Ura-Harajuku in 2001. The company has its headquarters in Tokyo, Japan, but is sold internationally and has become a favorite for many men. The reason is simple; these sneakers have a classic silhouette, comfortable fit, and are made from excellent quality materials to ensure the product's longevity. There is also a high demand for Visvim sneakers, and they are priced accordingly.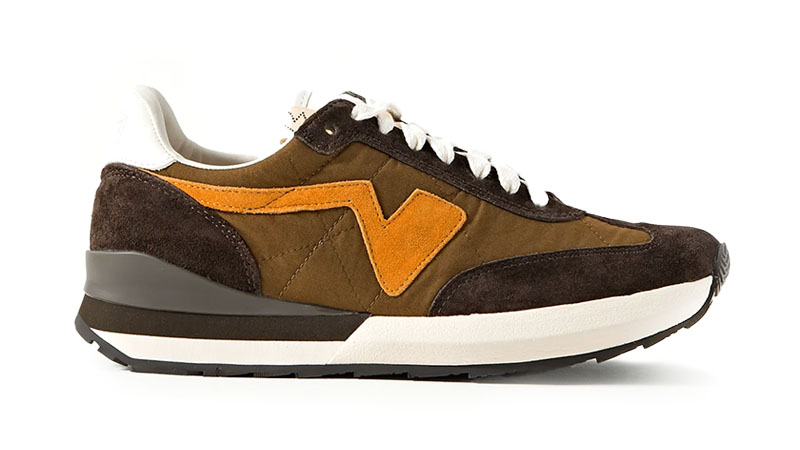 34. Ermenegildo Zegna
Ermenegildo Zegna is an Italian luxury fashion house founded in 1910 in Northern Italy. The sneakers have a more sophisticated finish and are stylish yet classic designs. For example, The Triple Stitch™ sneaker is one of the signature styles. The brand has found the perfect combination of the two and produces shoes of the utmost quality and exceptional craftsmanship. There is also the option to customize some of the designs in-store with the made-to-measure service.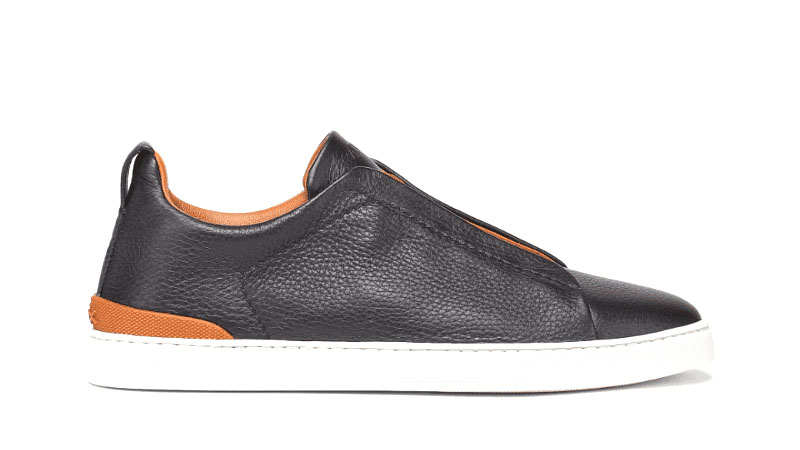 35. Church's
Church's has a long history; founded in the United Kingdom in 1873 by Thomas Church. It is now owned by the Prada Group, which acquired the brand in 1999. This is now a brand known around the world for its handmade English shoes, from classics like oxfords, derby shoes, and brogues, to innovative sneakers. Their sneakers are comfortable and functional but also fun and fresh. There is a wide range to choose from, with interesting color combinations or metallic accents, giving your sneakers attitude.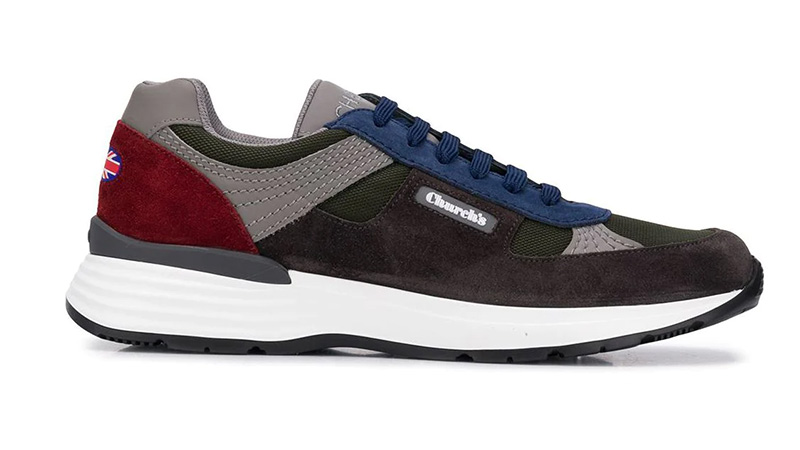 36. Grenson
Mr. William Green founded Grenson in 1866 in Northamptonshire, United Kingdom. It is a brand that has withstood the test of time; its exceptional quality makes these shoes so popular, with the focus on the expert craftsmanship of classic English shoes. They describe themselves as "an old company with a young heart." Grenson was also the first producer to use the Goodyear welting construction method. What else should you know about them? Their sneakers have a timeless, classic feel and are shoes you would want to wear every day.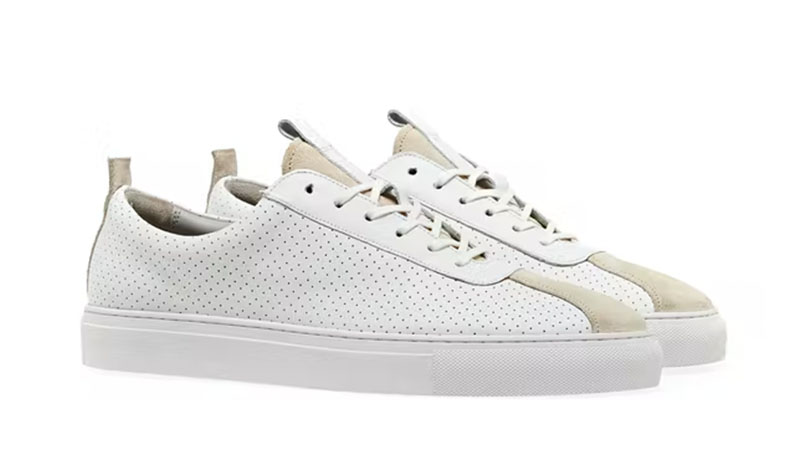 37. Rhude
Rhude was launched in Los Angeles in 2015 by Rhuigi Villaseñor. The brand focuses on combining luxury techniques with streetwear and has produced impressive pieces, including its sneaker range. There is a lot of thought and creativity behind each design, focusing on excellent quality and production. Great choices to add to your sneaker collection are the Rhecess-Low or Rhecess-Hi; made in Italy and featuring unique hand-distressed abrasions on the leather.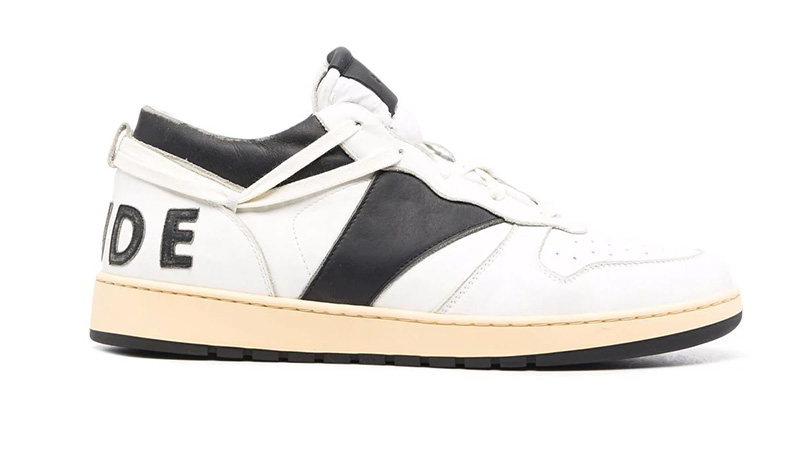 38. Officine Creative
Officine Creative is known for its timeless, classic shoe designs with styles like loafers, slip-on, and derby shoes, but they also make sneakers. This is not your average sneaker, but one that is crafted to be luxurious and last a lifetime. Handcrafted in Italy, their leather sneakers are both stylish and sophisticated. Made from smooth leather and in a range of different colors, these shoes are highly wearable.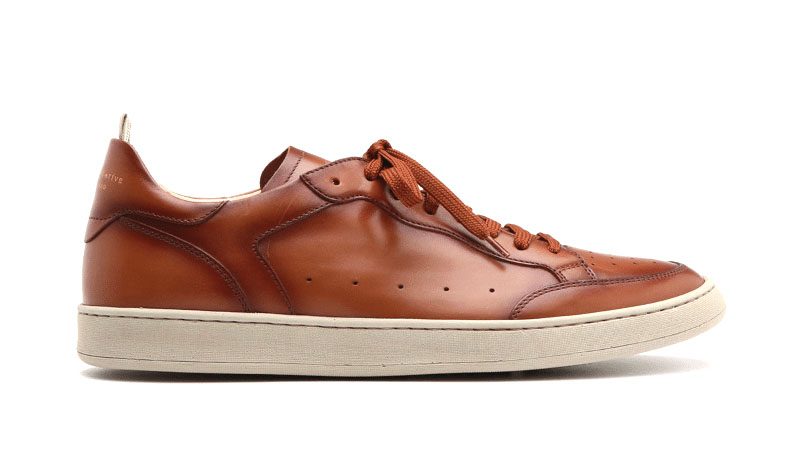 39. Ferragamo
Salvatore Ferragamo is a company that specializes in luxury goods, including shoes and ready-to-wear for men and women. It was founded in 1927 in Florence, Italy, and is considered one of the world's leading Italian luxury brands. You should expect nothing but the best from their sneakers which are the perfect finishing touch to any casual outfit. There is a range to choose from, including simple cuts, classic colors, and more daring and modern designs.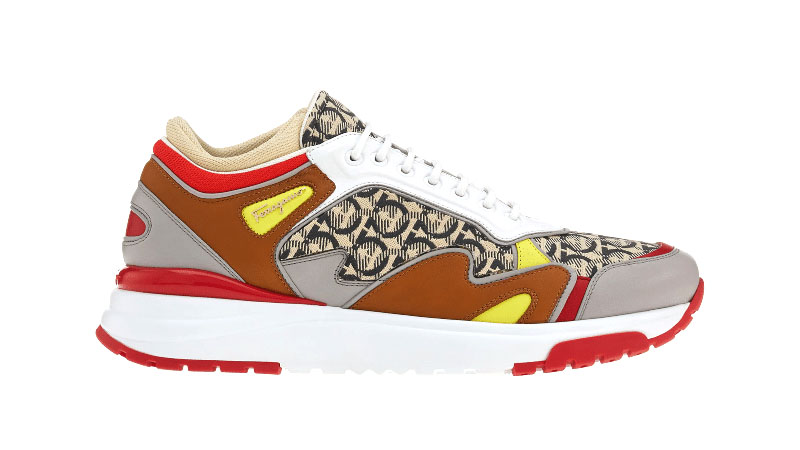 41. Raf Simons
Raf Simons launched his eponymous menswear label in 1995, and he and his brand have continued to impact the fashion industry. Simons sneakers range from simple and understated to bold and bright, like the Cylon-21 sneakers, which look like something you would find in a SciFi movie. He also has interesting details like side buckles and shoes in metallics and understands the importance of creating sneakers using a mix of materials.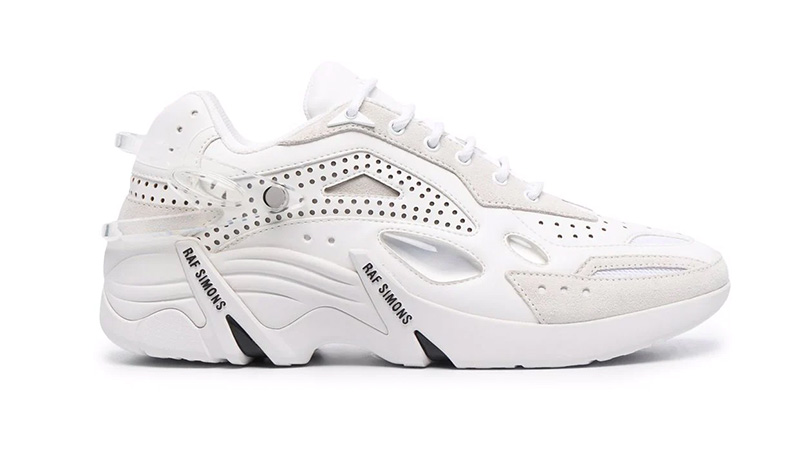 42. Paul Smith
British company Paul Smith was founded in the 70s and has become a well-known and sought-after brand in men's fashion and accessories. When shopping for Paul Smith sneakers, there are several shoe styles, from bright and fun colors and prints to simple and classic designs. The brand is also looking to better its production processes and reduce the environmental impact. This is achieved by creating some shoe styles with a minimum of 50 percent low environmental impact materials.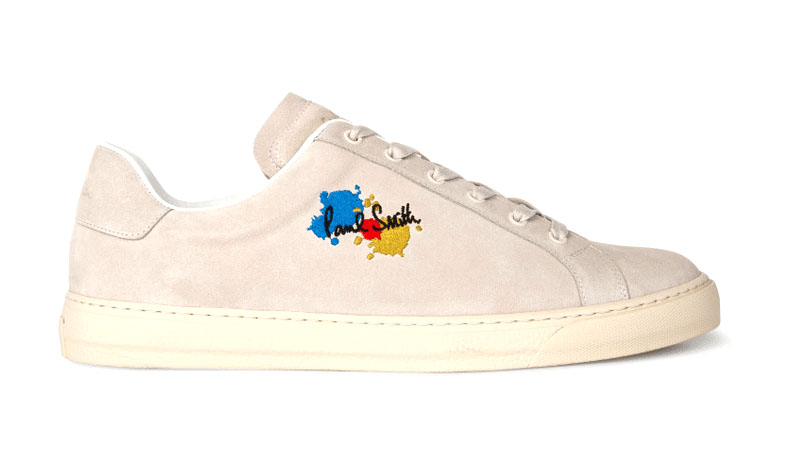 43. Lanvin
French luxury fashion house Lanvin was created in 1889. It is one of the oldest fashion houses in operation, but its designs still feel fresh and modern. Choose from a selection of sneaker styles, including the curb sneakers, which have been inspired by the 90s, or the more iconic and classic style of the DBB1 sneakers. There is something for everyone, letting you express your personality through your footwear.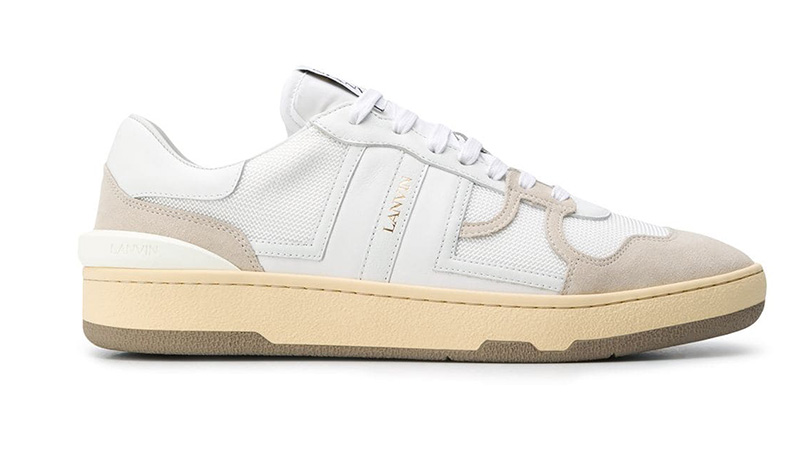 44. Lacoste
The Lacoste brand is easily recognizable thanks to its crocodile logo and sports-influenced style. It was founded in 1933 by tennis player René Lacoste and French entrepreneur André Gillier and is a great place to shop for practical, comfortable, and stylish sneakers. These shoes have a sporty silhouette and a timeless, classic look, sticking to neutral colors and often muted hues. Your sneakers are ideal for everyday wear and will be a welcome addition to any casual or preppy outfit.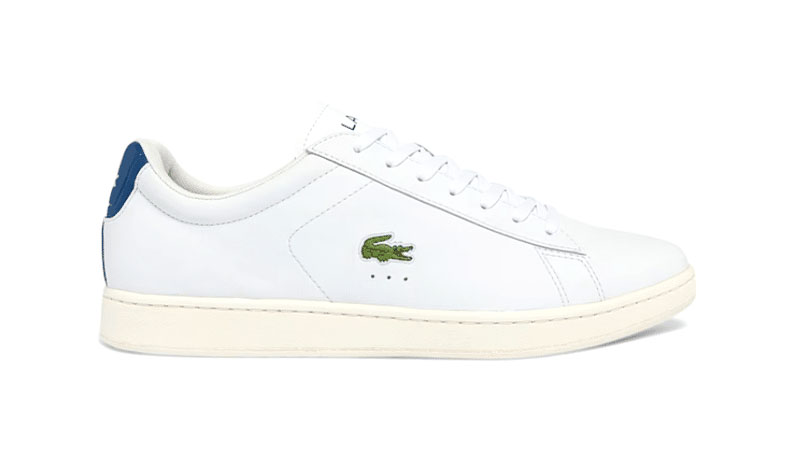 45. Brunello Cucinelli
Simple, sporty, and excellent craftsmanship are three ways to describe Brunello Cucinelli sneakers. The brand was launched in 1978 in Italy and is known for its sophisticated looks and high-quality fabrics, but its sneaker range is versatile with pieces that feel modern and fresh. The shoes are also elegant and classic and lend themselves well to various occasions.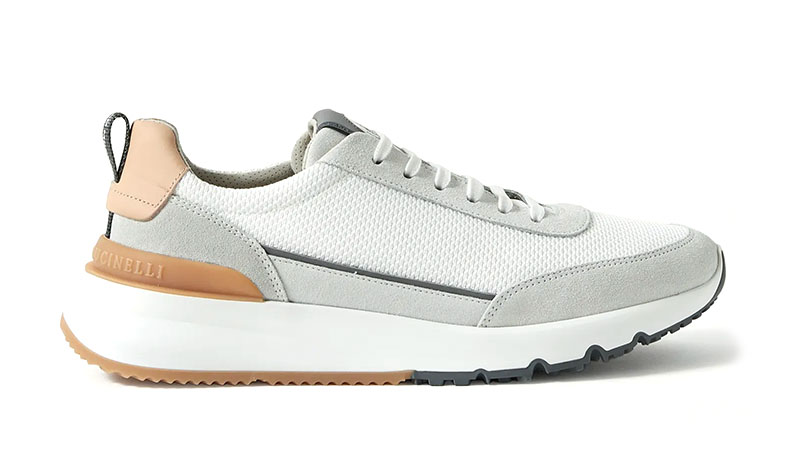 46. Tod's
Tod's is an Italian company that has withstood the test of time. Founded in 1900 in the Marche region of Italy, the brand prides itself on its Italian craftsmanship and quality. It is known for its smart shoes, like the Gommino driving shoes and sophisticated men's loafers, but its sneaker range offers something different. Still stylish but a little more modern and colorful, Tod's sneakers include bright hues like yellow, green, and blue and have interesting detailing, for example, the maxi rubber pebbles found on their suede and fabric sneakers.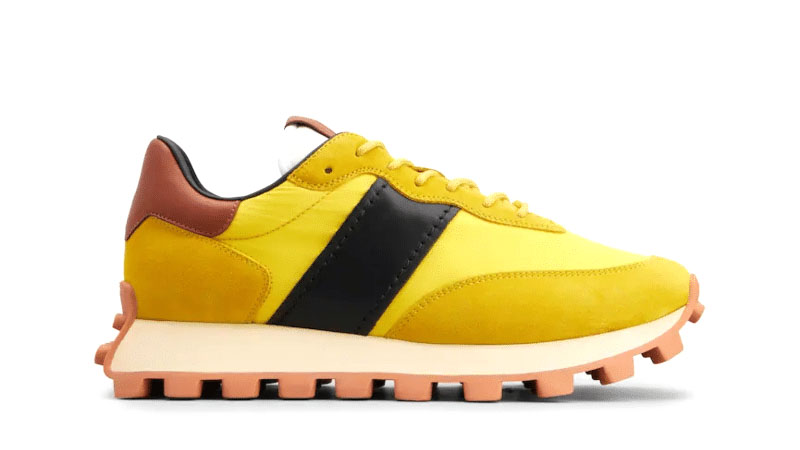 47. Filling Pieces
Filling Pieces may not be as well-known as some other footwear brands, but they are emerging as a firm favorite. The Dutch company was founded in 2009 by Guillaume Philibert. Filling Pieces is revolutionizing the sneaker market by producing high-quality, innovative, and affordable shoes. It is the perfect blend between streetwear and high fashion and has achieved exactly what Philibert set out to do; "design a premium sneaker at a fair price point."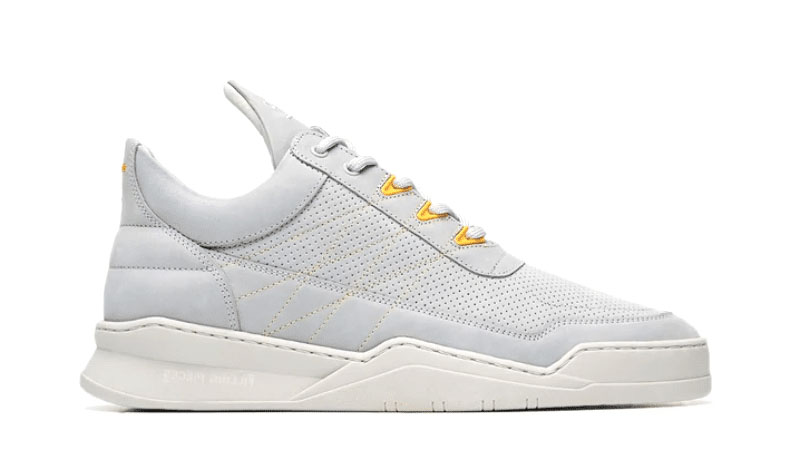 48. Moncler
Moncler is known for its skiwear but also makes footwear that you need to know about. It was founded in 1952 by René Ramillon and André Vincent and has become a luxury fashion company focused on style and how well its garments perform. They have a keen eye for innovation, and you expect a comfortable fit and functional pair of shoes. Take the Emilien sneakers as an example, which are stylish but also designed to be ultra-lightweight and with a rubber eyestay to support the fit.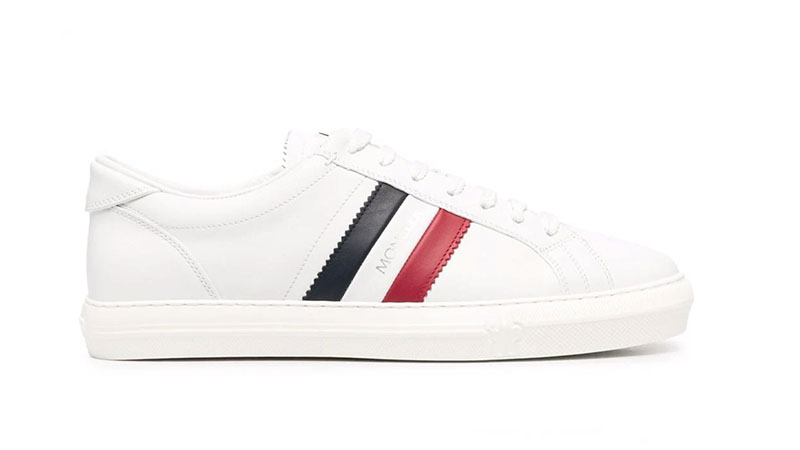 49. Amiri
Founder Mike Amiri has grown his brand, Amiri, into a luxury one. It is sought-after by men across the globe for both its apparel and footwear. His sneakers are edgy and cool with the iconic bone applique; it is hand-cut and painted onto the shoe. There are several styles to choose from, including the hi-top, low-top, and runners. You can also find a color combination that best suits you, from classic black and white to more daring red and black sneakers.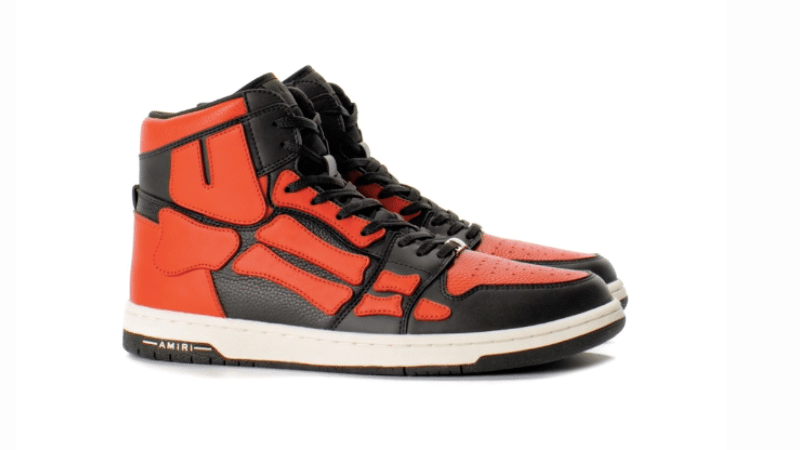 50. Hender Scheme
Hender Scheme is a Japanese-based company founded in 2010 by designer Ryo Kashiwazaki. The footwear and accessories brand is celebrated for its high-quality designs and leather craftsmanship, producing beautiful and detailed pieces. Hender Scheme has also been known to reinvent classics and has collaborated with other big brands, including Adidas. If you love unique footwear, this is undoubtedly the brand for you.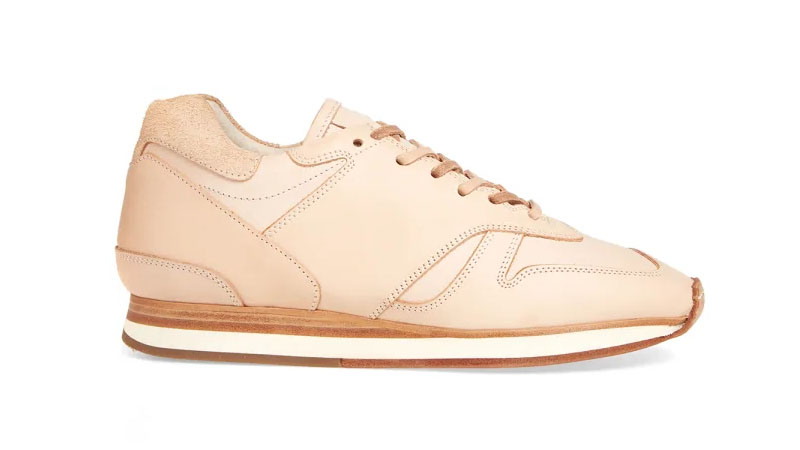 51. Armando Cabral
There is something special about Armando Cabral, and its designs are unlike other mainstream sneaker brands. The attention to detail, the unique patterns and prints, and the superb craftsmanship combine to form a brand that is unique to the designer himself. Cabral was born in Guinea-Bissau in West Africa and moved to Portugal as a young child. He reflects his heritage with his pieces, for example, adding hand-woven Pano Di Pini detailing onto his leather trainer. Each piece is more than a pair of shoes; it is a work of art.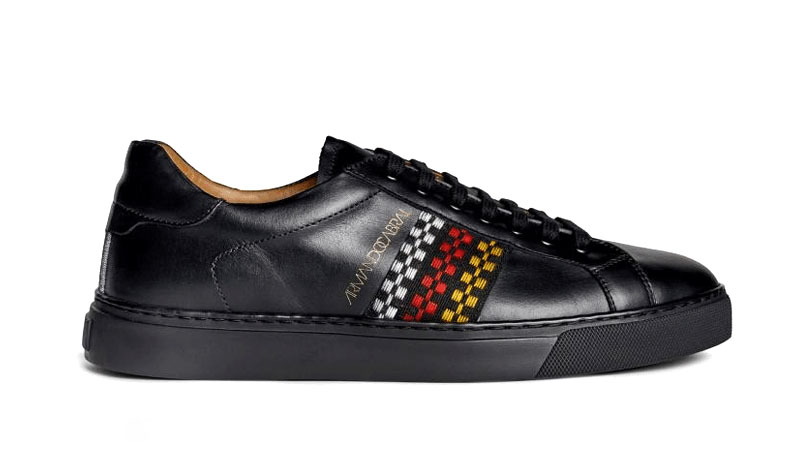 52. Berluti
Berluti is a French luxury company known for its leatherwork. It makes leather garments, accessories, and shoes. It was founded in 1895 by Alessandro Berluti, and its longevity is a testament to its greatness. Berluti sneakers are expensive, but the exceptional quality and craftsmanship can justify this price tag. These are shoes made in Italy but are unlike anything you have seen before, thanks to the beauty and creativity of each design. There is a wide range of sizes to choose from and several shapes, colors, and finishes, letting you find the sneakers that best reflect your style.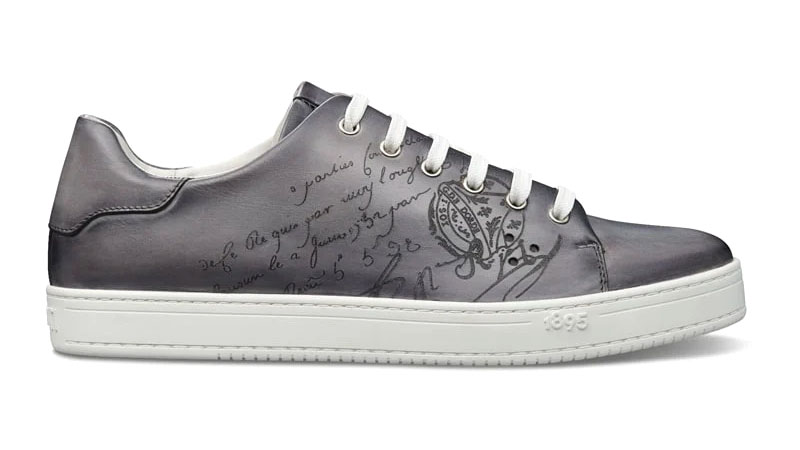 Best Sneakers for Men FAQs
What are the hottest sneakers out right now?
The hottest sneakers are usually a brand collaboration or collector's items, including Adidas by Raf Simons, Nike Air Force 1, and Kobe Bryant Crazy 97 EQT Sneaker.
What is the most popular sneaker?
The most popular sneaker is the Nike Air Force 1 if you like shoes with a sporty aesthetic. Other great brands include Balenciaga, Y3, Off-White, and Ermenegildo Zegna.
What is the most expensive sneaker?
There are several limited-edition sneakers and collaborations that have sold for a hefty price tag. These include Michael Jordan's game-worn Air Jordan 1s, Eminem x Carhartt Air Jordan 4, and Air Jordan 12 OVO.
SUBSCRIBE TO OUR NEWSLETTER
Subscribe to our mailing list and get interesting stuff and updates to your email inbox.