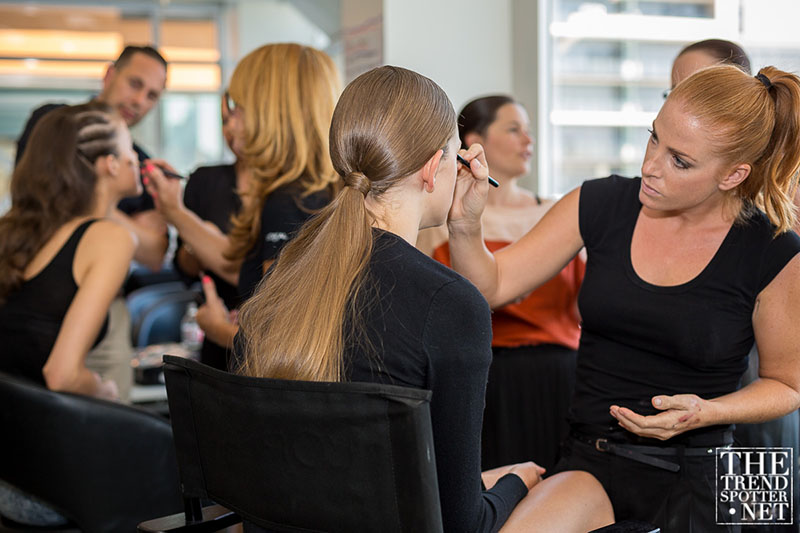 With Virgin Melbourne Fashion Festival (VAMFF) approaching, beauty professionals from L'Oreal Paris and L'Oreal Professionals flew into Melbourne yesterday to unveil a first glimpse of the 2014 hair and makeup looks that will appear on the festival runways this March.
TheTrendspotter had the honour of sitting down with the industry heavyweights to chat all things VAMFF, hair and beauty. So, read on, ladies and gents, because who wouldn't want to stay ahead of the game, especially when it comes to looking your best at the festival. If that doesn't excite you enough, perhaps, this might. We hear that L'Oreal Paris will be setting up a boutique at their VAMFF Docklands site, where you'll be able to get your hands on the complete runway look fresh from the show. Now, who wouldn't like that?
Tell us about the runway looks. How many are there and what were the main inspiration behind them and key trend highlights?
Elsa Morgan: There are seven looks in total this year. It's been a privilege and honour working with the L'Oreal because we have some incredible products that we've been playing with and had so much fun with them. So a lot of my inspiration came from the products themselves. We are seeing an incarnation of eyeliner this year so; we've worked with the idea that eyeliners are a really strong trend for Winter 2014. And there is a whole new series of L'Oreal eyeliners coming out, which all girls won't be able to live without. I also work on the runways in Paris and Milan, so my inspiration comes from those collections that are so breathtaking and beautiful and inspiring. It's always about picking up from references from iconic eras, 60s, Jane Birkin, and Sofia Loren, twiggy and looking at women who nailed some incredible makeup look but also bringing it into it a fresh, modern take. It has to work with today's fashion, mood and personality of a woman, so we've used really strong graphic eyeliners. The edgy rock chick, the super glamorous red-carpet look, funky street style and there is also a little bit of a 90's stick side to it.
We also see a move onto lips. L'Oreal has an incredible new line of lipsticks, called 'Matte Moisture'. These are just really beautifully wearable lipsticks that have thick pigment to them, are luscious, and bold but with a matt finish. So they're all about sophisticated and modern glamour. I love that beautiful bold Hitchcock red lip. We've worked with a couple of different reds; merlot, deep red, that almost goes towards burgundy. As these are the colours that go well with the season's fashion colours; greys and blacks, furs, and leathers. We've also worked on a texture by layering of a couple of colours, as well as, worked on a shape of the lips to give them more structure. Because you always want to be a little bit more extra on the runway to push the trend but in fact, these are all very wearable looks, and you can make them your own.
Brad Ngata: Each runway is sponsored by different magazines. I have directed shows sponsored by Miss Vogue, InStyle, and Elle Magazine. And they all had slightly different 'look' briefs. For example, with Elle, she's Elle reader and the hair is reflected in that way. It's very clean. The keywords are plain, minimal, shiny, and healthy. We've brought that into the hair. This season's focus is on deep side part in line with Dries Van Noten SS14. It's clean, super glossy hair with a slight lift at the roots and a very small wave through starting at the cheekbone.
For Miss Vogue, the brief was to keep everything youthful, fresh, and clean. The same application was to the hair; very clean, minimal, again a low-side part and pulled back into the low ponytail. Ponytails are popular looks for the runway. Especially for the festival, as usually there are about 8-10 garment changes, so the hair needs to look good and quite contained. The only thing that tends to change from season to season is the texture of the ponytail. This season it's about clean and sleek ponytail.
For InStyle look, the main concept is a strong side part to the side of the head, with loose, tousled locks – a textured curl. It's kind of a cross between beachy and polished look. The other side will be made up of three or so small side sections twisted along had like cornrows. The look is to be cool, not too young and fresh, with sass and attitude but also a polished edge with shine and gloss to it.
Caterina DiBiase: Between myself and Brad, we've got a bit of braiding, texture, smooth, shiny, and colour. For us, the trick is to keep the softness and the beauty more feminine but still giving it and edge.
Some of my looks, in line with the overall theme Brad mentioned above, is a modern ponytail look that looks slightly like a Mohawk. But because it's ready-to-wear, it has to be subtle and pulled back but with a dry texture and still a little feminine and soft. So when you look at it from the distance, it's got that feel. It's about manicure finish, shine and precision.
Then we have a wet texture that's pulled back into a cute do-it-yourself semi-done or semi-undone bun. It's very much glammed up with a modern edge, it's not severe but rather soft and modern, yet raw.
We are also using a hair chalk – a new product coming out – in one of the shows. It's so much fun. You can wear one today and then wash it out. It comes in a range of beautiful metallic colours, as well, so they can act as a highlight. Which is perfect for us because we try hard to push the boundaries, but a particular product can't overtake the look. It's all about marriage.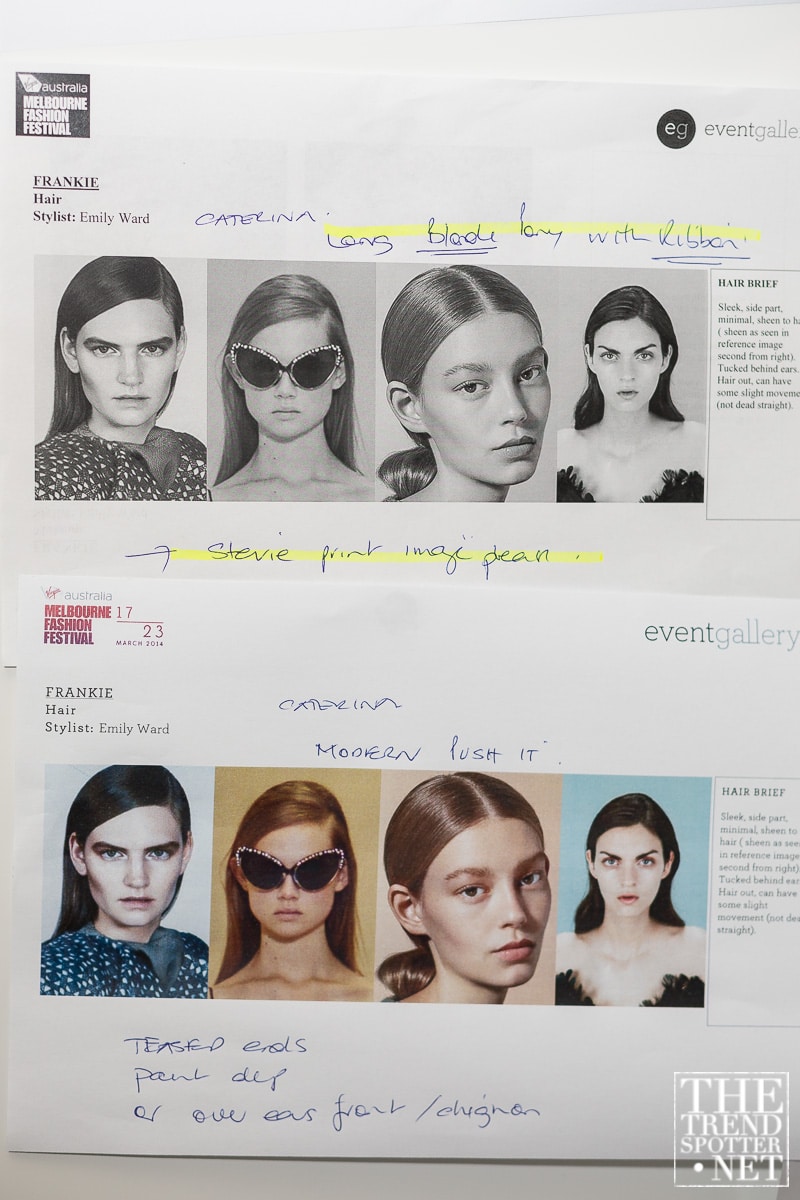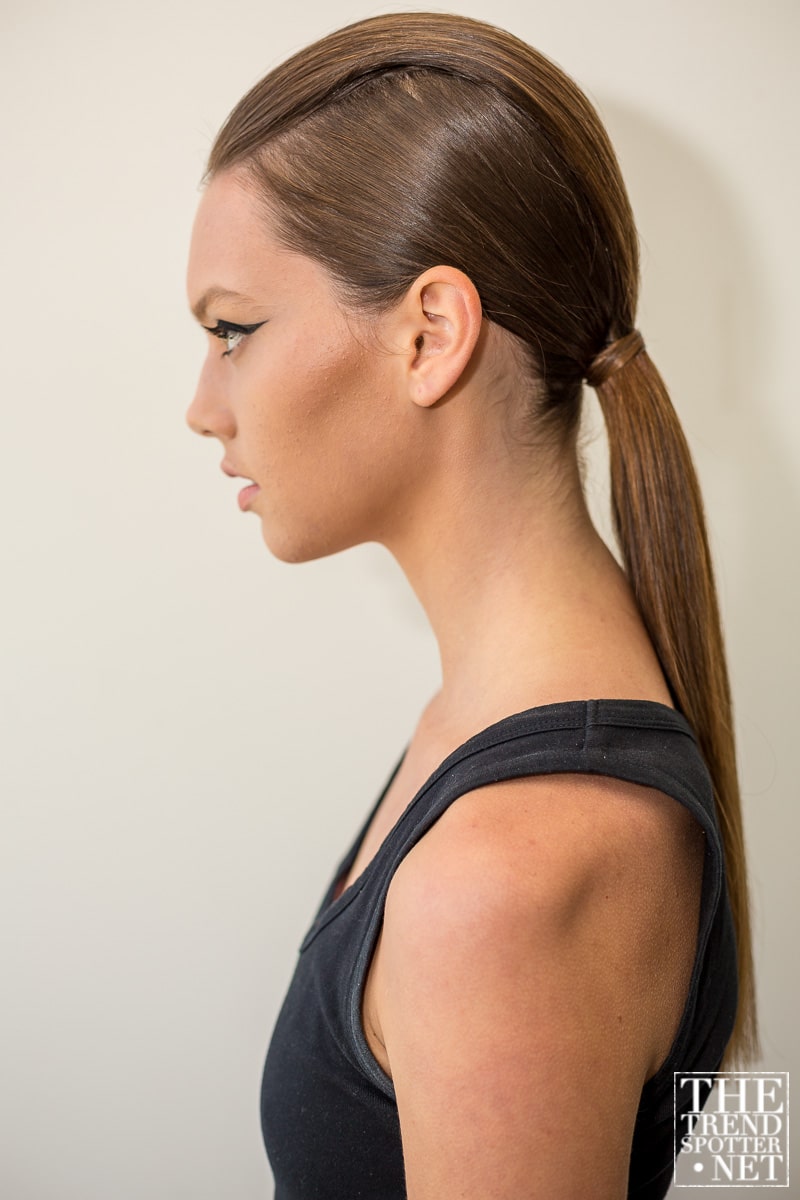 How easy is it to recreate the runway looks?
Elsa Morgan: Incredibly easy. It comes down to the products you choose. L'Oreal have so many great products that go with these trends. They are ahead of the game in that department. For instance, liquid liners are one of those things a lot of girls said had trouble achieving, and it's probably one of the most commonly asked questions. L'Oreal have come up with incredible liners, called 'Black Buster'. They are almost like a texter for the eye. It encourages women to be quite confident and brave, and just draw a line.
Caterina DiBiase: The key thing to all these looks is to have the product. They are not hard to do and can be recreated easily. They work on all lengths of hair, and being summer, everyone loves the wet look.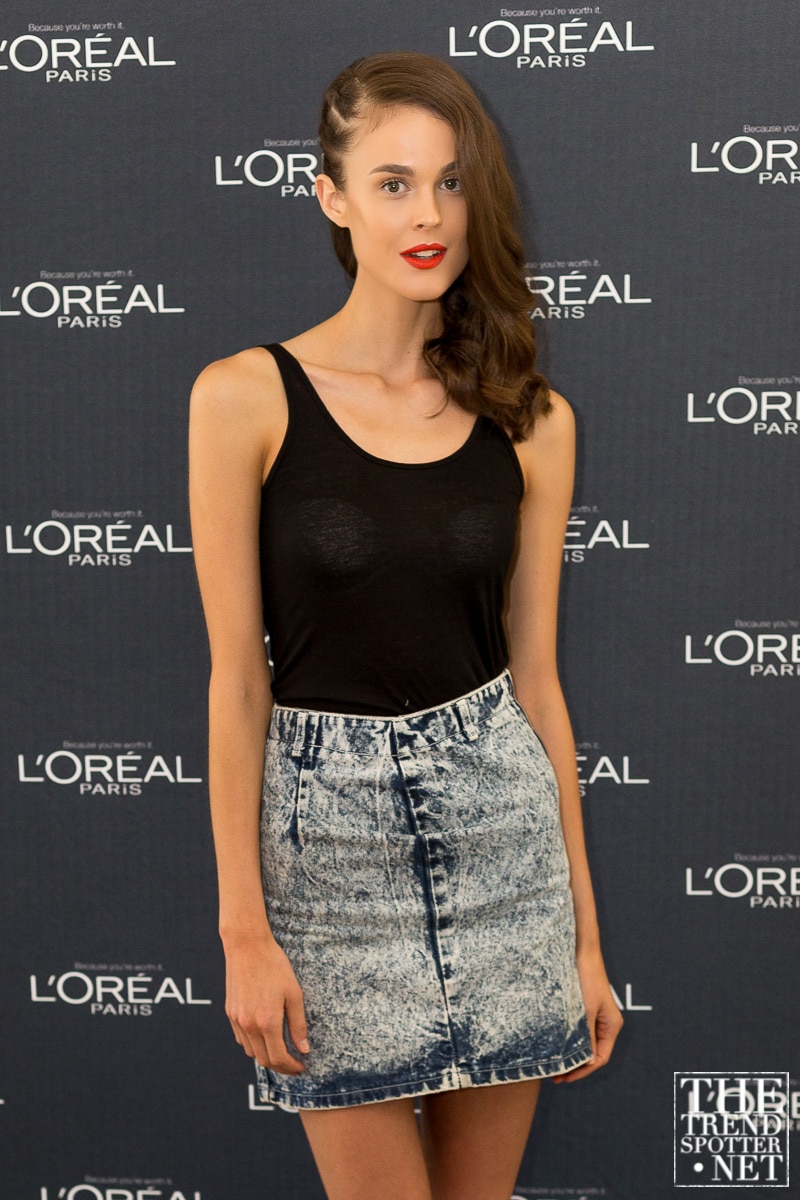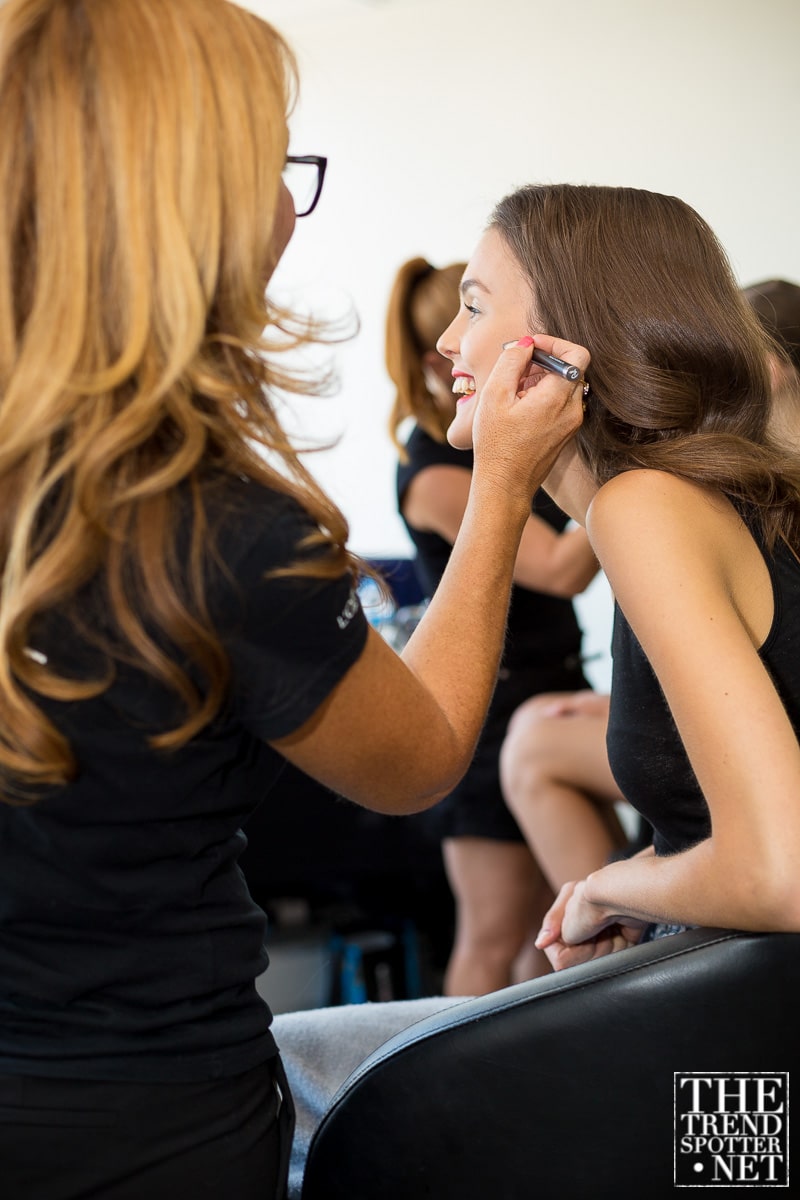 What are some of the other trends you see this season?
Elsa Morgan: Definitely eyeliners are a strong trend this season, as well as the lip of some sort. I think the most important thing is that there is an intensity of colour to the lip, weather filled in perfectly, such as Hollywood glamour lip, or a bit of stain, it has to be able to make a bold statement. Of course, a flawless skin is an absolute imperative. Those are the two main elements. Beautiful matt skin that looks youthful, natural and glowing, or as I like to call it, it's a matt texture with a life to it. Finally, a beautiful brow, whether quite architectural and sculpted or natural. The eyebrows pull the look together.
Brad Ngata: In my salon, we still do a lot of ombre, balayage work. That was a trend and has now become mainstream, which is great because it's the most natural way to colour hair, so it looks natural. That's been around for few season. Now, I think, the trend seems to a particular cut – one length bob – anywhere between, jaw line and colour bone, with the slight length on the front with one colour. That's the look of this season. A complete flip around the style that fashion tends to do. So, we are and will be doing more sharp and graphic haircuts this season. We saw the style change at the Golden Globes, as well. Quite a few of the major Hollywood stars have cut their hair. Sleek, shine, graphic is the way to go next season. Colour-wise, the hair remains natural with high gloss and shine.
Caterina DiBiasa: Lots of colour. Can't stress it enough. Beautiful icy platinum blond. As we know, red has been in forever, and I don't see that going anywhere. The shade might change, from copper to tomato reds, plums and blues. We still also have a lot of those bright colours coming through, a bit of pink and a bit of rose gold. You find it's sometimes a bit icier for summer and a bit softer for winter. But in Australia, we're pretty good. We're open to change. You can see the trend shift on celebrities like Jennifer Lawrence. It just demonstrates that you can be dark, and then blond, and you can be long or short.
Men's hair is very stylish now, as well. It's short, with long tops. When I was in Paris in October, men's hair was phenomenal. It was stylish and beautiful. I find a lot of Parisian women are simple with their hair, and the men are right on the edge. While the women are stylish with clothing men were really on the edge with the hair. And that's exciting.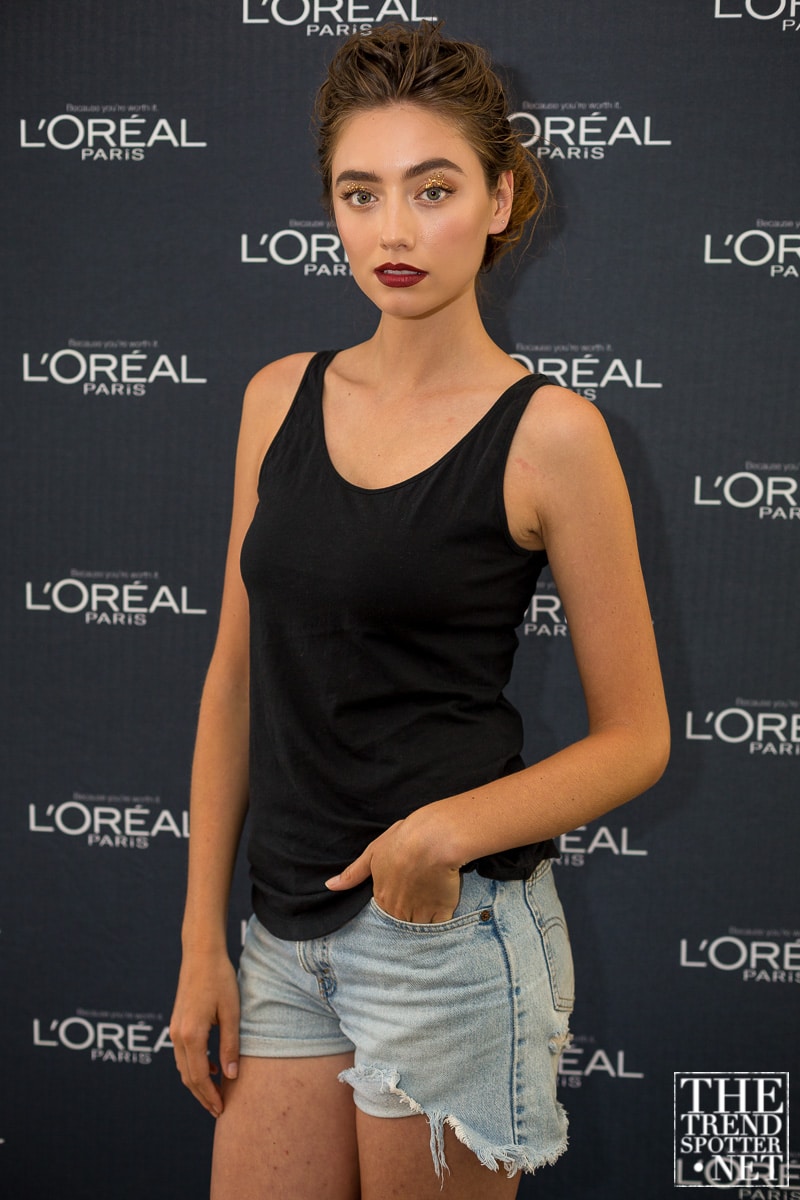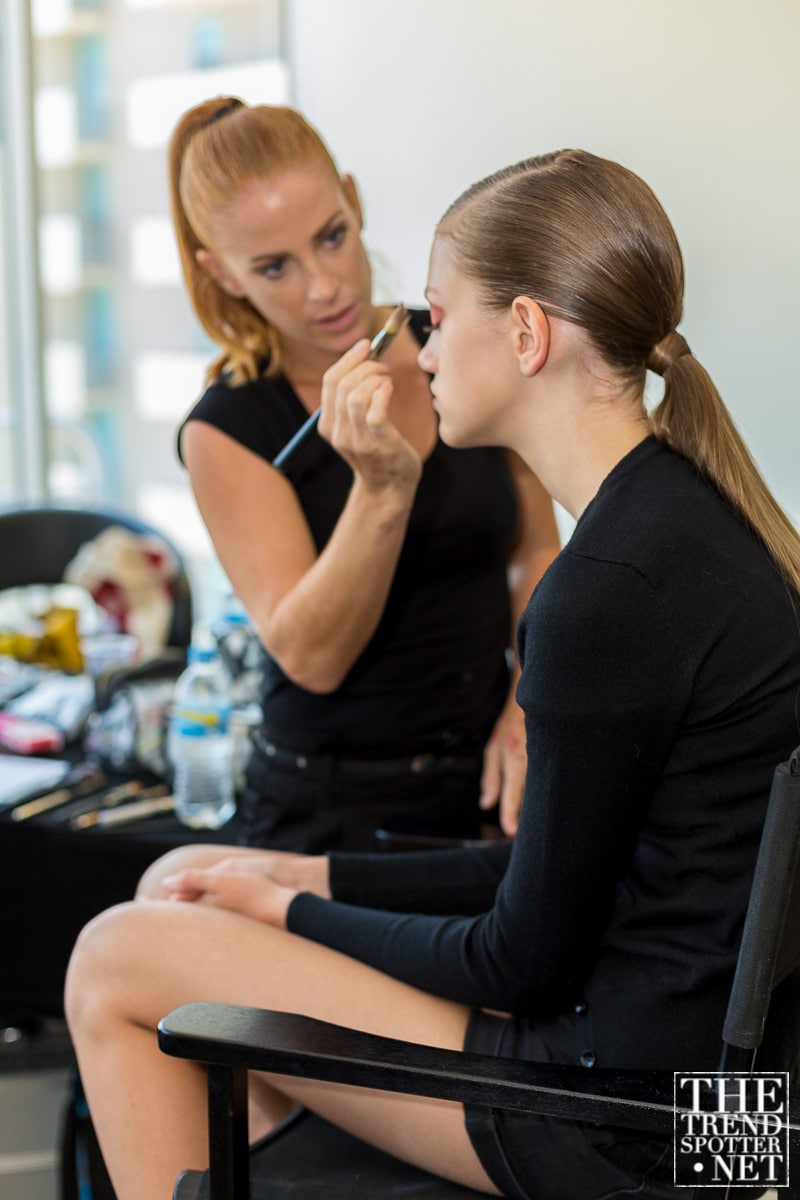 Where can our readers find more tips and tricks? And what are some exciting things L'Oreal is working on?
Elsa Morgan: L'Oreal is launching a new app in Australia, that might just put me out of business (laughs). It's all about 'How To's', in relation to makeup,; 'How To' videos, tips and tricks about how to achieve a particular look.
Brad Ngata: We're launching new Techni Art products with L'Oreal Professional this season. It's a re-launch of some of the favourites as well as new product additions to the range. And of course, the festival is just around the corner.
SUBSCRIBE TO OUR NEWSLETTER
Subscribe to our mailing list and get interesting stuff and updates to your email inbox.