TikTok is more than a platform to provide entertainment; it has also inspired many hair and beauty trends. The butterfly haircut trend is the latest look that has been dominating the hair world. The name of this style is not the only cool thing about it, it's cut with a combination of short and long layers. The result will beautifully frame the face! You may have also seen it on some of the hottest young celebs, including Matilda Djerf, Sydney Sweeny, and Kaia Gerber (and we love a celeb-approved look). It is super flattering and full of movement and could be your new favorite hairstyle.
What is a Butterfly Haircut?
The butterfly haircut has become viral because of its chic finish. This style is defined by soft layers with shorter strands around the crown to create fullness. The shortest layer will be cut around the jaw or chin length and is an excellent way to frame the face. To give you a better idea of this hairstyle, many have referred to it as the combination of a shag haircut and that gorgeous 90s-inspired Rachel cut (you know, from the hit series Friends). But where does the name butterfly come from? It is believed to have been named by celebrity hairstylist Sunnie Brook. This is because it's meant to appear like the moving wings of these beautiful insects.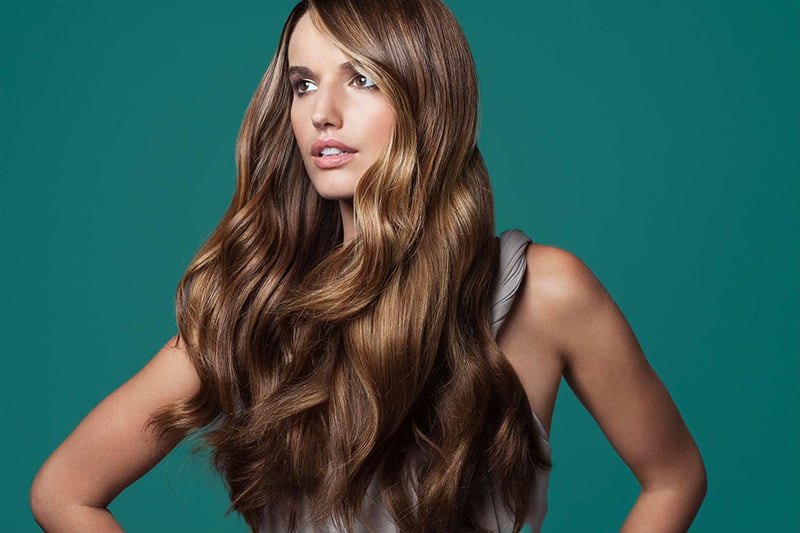 Butterfly Haircut vs Wolf Cut
Unlike the wolf cut, the butterfly haircut features more choppy layers with fullness and the crown and thinning toward the ends. The cut has softer, more nuanced layers which frame the face. It is best suited on those with longer and thicker hair to really let you show off the layers and complement them (thin and fine hair will not suit this style). There is also a big difference in styling. The butterfly cut requires time to get it looking just right, while the wolf cut is unstructured and often worn deliberately messy. The similarity between these two looks is how they use layering for volume and fullness and highlight the face.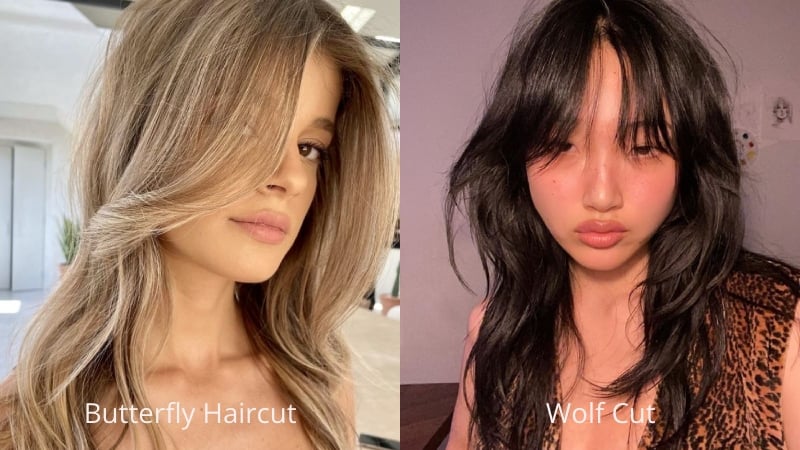 Butterfly Haircut Ideas for 2023
1. Butterfly Haircut Straight Hair
The butterfly haircut with straight hair is a great way to add movement to your strands. A common problem with straight texture is that it can appear limp and dull, but the way the layers are added to this style will really bring it to life. Layers help create the illusion of fullness and volume, and who doesn't want that?!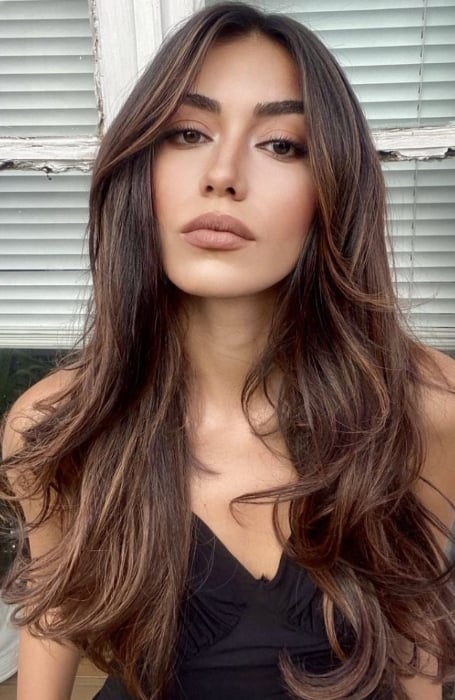 2. Butterfly Haircut Curly Hair
The butterfly haircut with curly hair can be more challenging because the layers will appear more blended. But it is a look often recommended for your locks because it can give your curls more definition and movement. It can also be used to remove bulk and weight. The only downside is that the layers will appear less visible with very curly strands because of how textured they are already.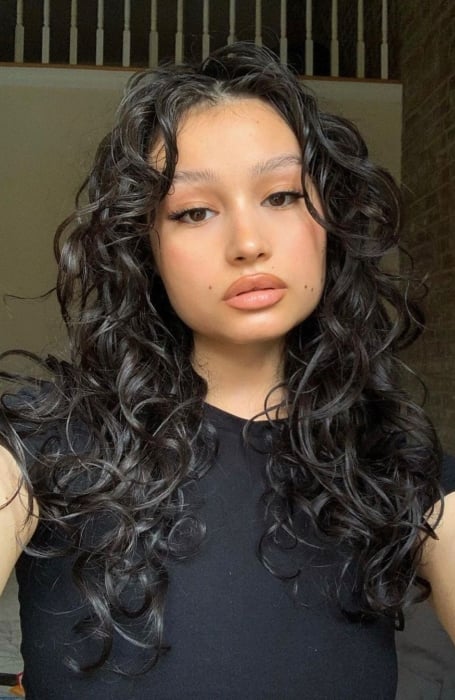 3. Butterfly Haircut With Bangs
The butterfly haircut takes work to create, but it is also pretty versatile. This means it can be easily adapted, including wearing it with a fringe. The butterfly haircut with bangs deviates slightly from the original cut, which would instead frame the face with the layers, but when paired with a wispy, piece-y fringe, it can be incredibly flattering and help you achieve a youthful glow.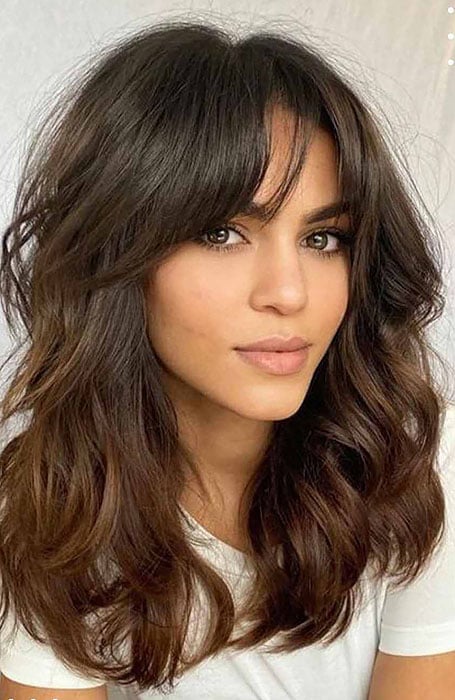 4. Short Butterfly Haircut
We said it already, the butterfly haircut looks best with more length. This is because you need to take off a considerable amount to work the layers. But that should not stop you from trying it out with short hair because the result can be striking, and the cut is versatile. The layers may be more noticeable because there is less length for them to transition gradually. This option is ideal for those looking to boost volume!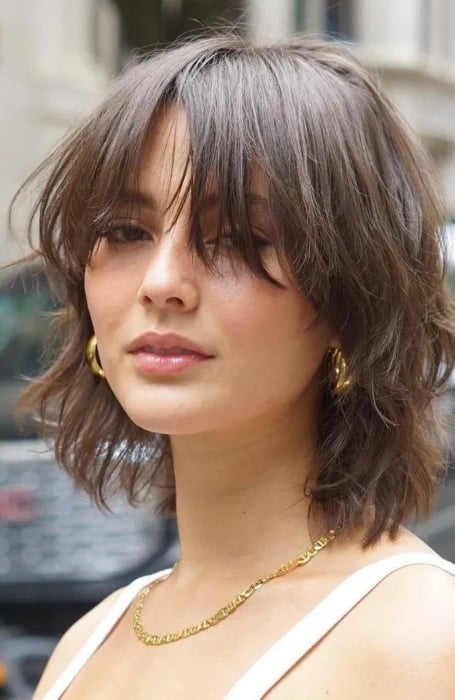 5. Butterfly Fringe Haircut
The butterfly haircut is created with face-framing layers, which can be incredibly flattering. These layers can be transformed into a fringed style, like curtain bangs or wispy pieces for those who want to adapt the classic butterfly hairstyle to suit their face shape better. Or you can wear it in a deep side part. Finish styling with a hot brush and mousse; you've got a seriously chic hairstyle.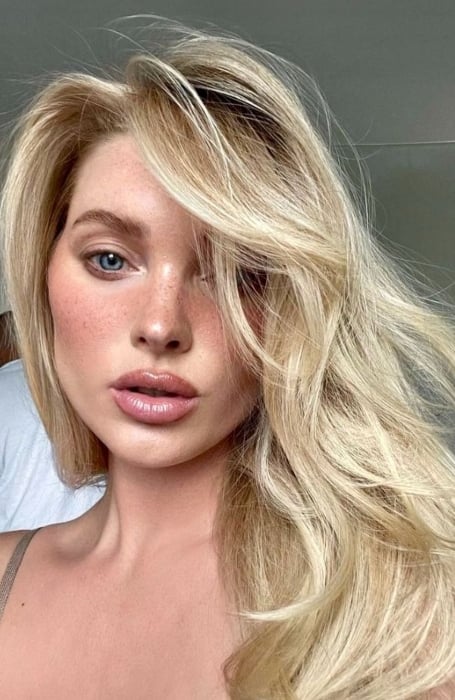 6. Medium Length Butterfly Haircut
Medium length butterfly haircut (or shoulder length butterfly haircut) is the perfect option for those who do not want the hassle of extra long length but still want their layers to be visible. In fact, the hairstyle itself is a sort of blend between long and short hair as the shortest layers are cut around chin level, with the rest of the hair typically falling around shoulder level. If you are someone who prefers to stick to the classics, then this is for you!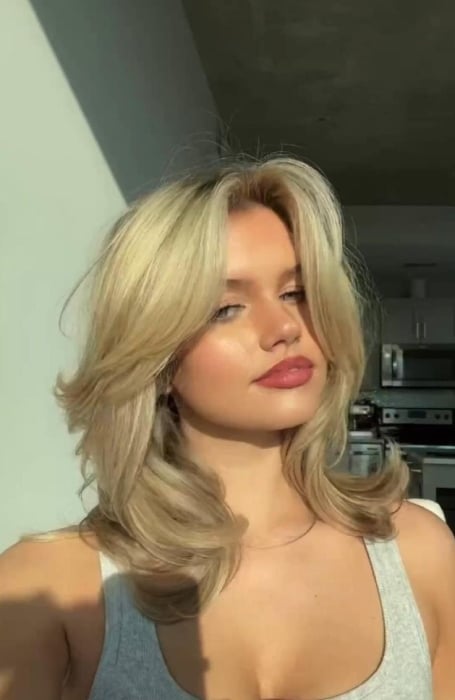 7. Brad Mondo Butterfly Haircut
The Brad Mondo butterfly haircut is named after American hairstylist and social media star Brad Mondo, who is largely credited with popularizing the look. This look adapts the wolf cut and focuses on the face-framing layers. In contrast to the wolf cut, layers are also in the back of the hair, creating a more blended finish.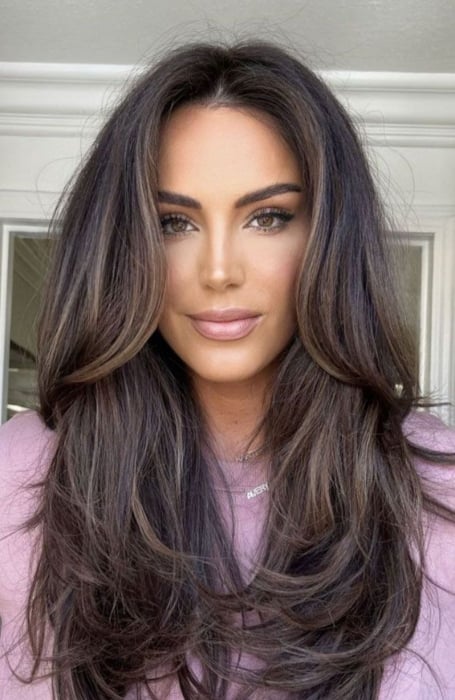 8. Butterfly Haircut Long Hair
The butterfly haircut works wonders on long hair. You also have more options to get creative with your look because there is more length to experiment with and create defined layers. You want the shortest pieces to be around jaw or chin length to draw attention to the face. With more length in the back, you can also have versatility with how you style it!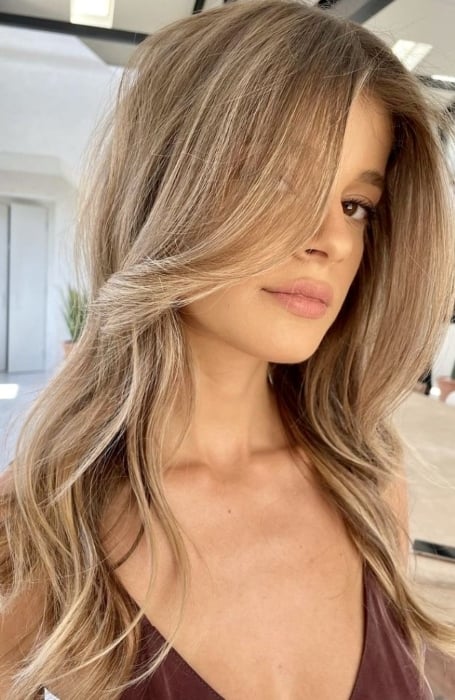 9. Butterfly Haircut With Curtain Bangs
Curtain bangs are those gorgeous, face-framing pieces that look good on everyone. Beloved because they are universally flattering and super low-maintenance, you don't need us to convince you why it's an excellent choice to incorporate them into the butterfly cut. And actually, this will be incredibly simple to do because the layers of the butterfly already complement the style. You only need to make them more precise.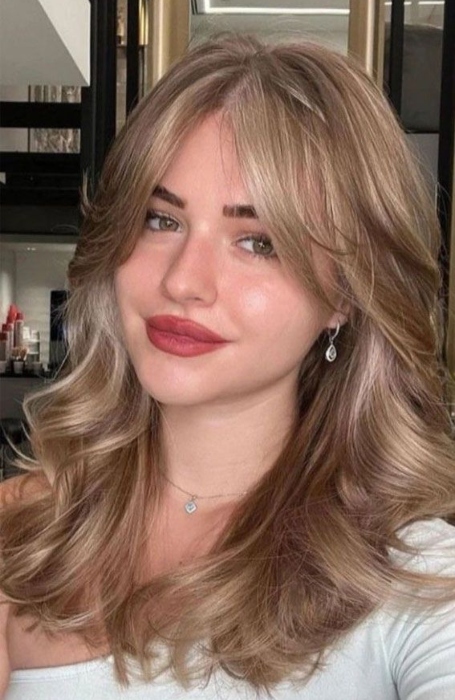 10. Butterfly Haircut For Fine Hair
Do you have fine hair? Are you looking to try the butterfly cut because it's a great way to boost volume and create the illusion of thicker locks? While this usually is true of looks with layers, the butterfly haircut is not often done on thinner strands for the best results and requires a coarser texture. This is because your hair can look even thinner. But never say never!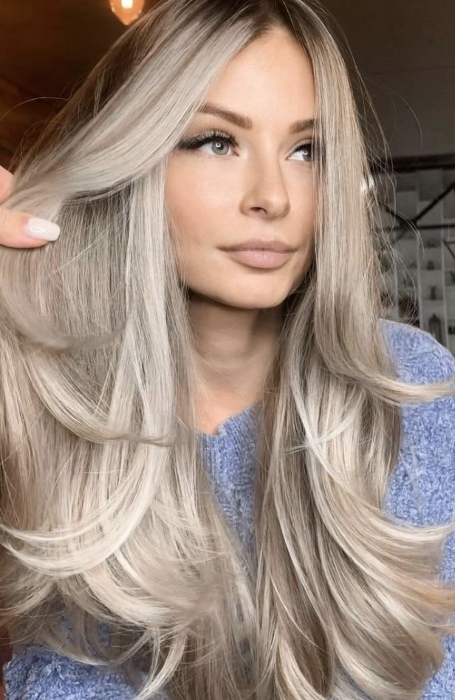 11. Butterfly Haircut Red Hair
If you are looking for a hairstyle that will make a style statement, look no further than the butterfly haircut with red hair. The appeal of this bold hue is there are many shades to choose from, some deep and others fiery. This makes finding the perfect option to complement your skin tone easy. Plus, what could be more stunning than a full head of layers to really highlight your texture?!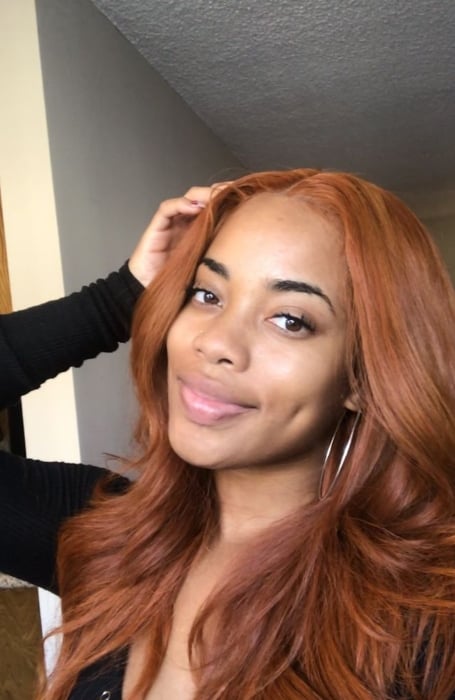 12. Butterfly Haircut Wavy Hair
If you want your hairstyle to feel more blended and less precise than straight textures, let us welcome you to the butterfly haircut with wavy hair. The natural movement and volume from your waves will complement this look. It will also not take as long to style in the morning (whereas straighter hair would require more maintenance).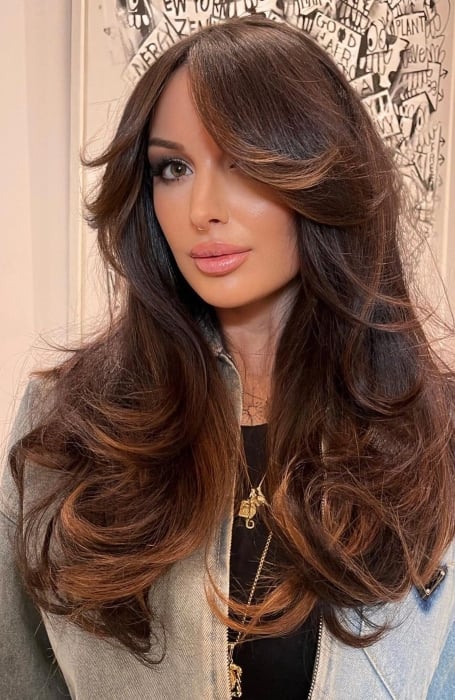 13. Butterfly Haircut On Thick Hair
The butterfly haircut on thick hair is a great way to remove bulk and volume from your strands. Another appealing thing about your texture is that it will complement the layers (in a way that thin and fine strands cannot). Embrace the beauty of this look and enjoy the movement and dimension that comes with it.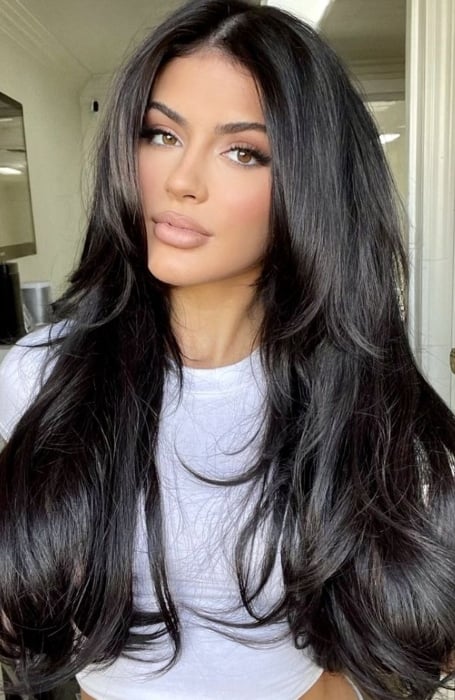 14. Butterfly Wings Haircut
The butterfly wings haircut is the name given to this haircut which creates layers in the front of the face. These layers are so full of movement and are designed to appear like the moving wings of a butterfly. This means they will fall gently at the sides of the face, framing it. Combining short and long layers can also be great for adding texture.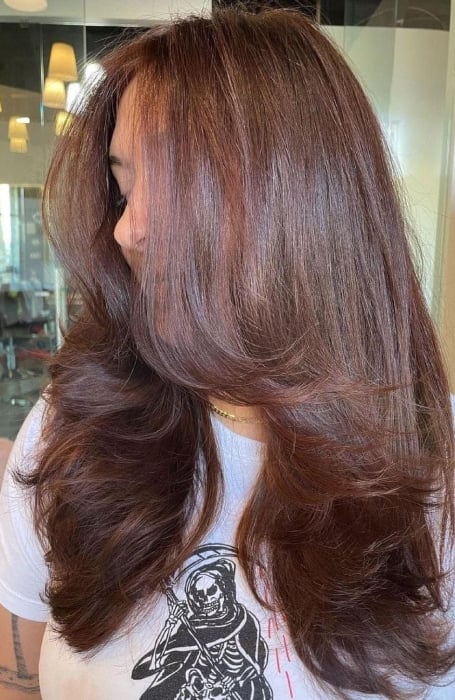 15. Layered Butterfly Haircut
The layered butterfly haircut is what this look is all about. It is a cut that relies heavily on layers, which are created at the front and the back of the hair. This is an attractive way to add movement and volume, but the way the pieces are made at the front is ideal for framing the face and really softening the features.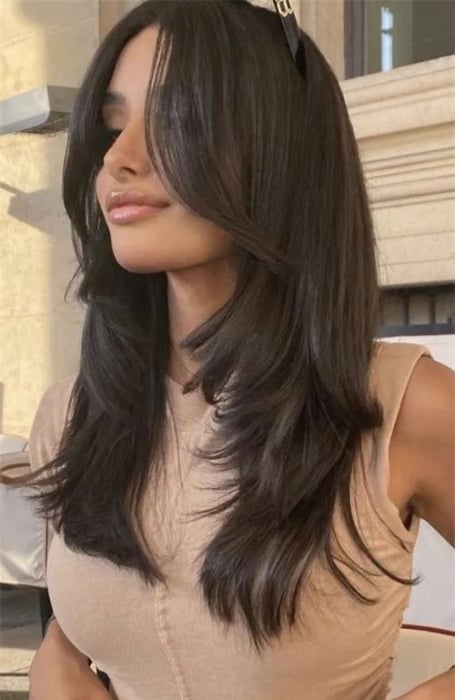 Viral Butterfly Haircut Tutorial
Brad Mondo is a professional hairdresser with a massive following because he is interesting, knowledgeable, and on top of the trends. If you have been looking for inspiration for how to get a butterfly haircut, then the information provided in his YouTube video may be just what you need.
The first step Brad Mondo recommends is wetting the hair before the cut. The reason is that it will help with precision and make the cut easier to create.
He combs the hair forward from the apex. Then separates the hair from the apex to behind the ear on both sides to secure it in a ponytail in the front (it should sit around the middle of the forehead).
The hair that is left on the back is also pulled into a high ponytail.
You want to cut the ponytail at the front, keeping the same angle (don't move it upward to do the cut). Mondo also recommends cutting off a significant amount of hair.
The hair on the back ponytail should be cut around the same amount as the front. Take the hair out of the ponytail to see the layers. If you don't like them, you can alter the layers.
DIY Butterfly Haircut Tutorial
It's always a risk cutting your hair yourself, especially if this is not something you regularly do. The butterfly haircut is not the most effortless style to perfect either because the layers are soft, not choppy like the wolf or shag. If you are still willing to throw caution to the wind, you can learn everything you need from this YouTube video by Em.
Create a ponytail in the front of your forehead and put the rest of the hair back in a high ponytail.
Then take scissors and cut the hair on the front and back ponytails. You should remove the same amount, so take care to measure during your process to ensure accuracy.
If you notice your layers are choppier than they should be, take time to blend them.
Ensure the layers appear even on both sides of the face (this is important to create a balanced finish).
Butterfly Haircut FAQs
Is butterfly haircut high maintenance?
The butterfly haircut is considered to be low maintenance by some and high maintenance by others. This will largely depend on your hair texture and is also because it can require a lot of time to style. The appeal of the cut, though, is that it is exceptionally versatile and can be adapted to suit your preference. It is also great if you want to grow out your hair, and it can be done in a natural way.
How to ask hairdresser for a butterfly haircut?
Going into the hair salon with several pictures of the haircut you want is best for the best results. This will give the hairstylist a better understanding of how you want the end result to look and will help you clearly communicate how long you want the layers to be and how much length you are willing to take off. Depending on your texture and face shape, they can also advise you on what they think is best for you.
Is the butterfly haircut good for thin hair?
The butterfly is a beautiful and versatile haircut, but it is definitely not recommended for thin hair. This is because the layers can make thin and fine hair appear even thinner instead of creating the illusion of volume and fullness that you want (other styles like the shag or wolf cut are better for helping you achieve body).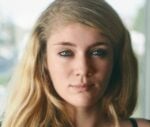 Cailyn Cox holds a degree in journalism and has been working with The Trend Spotter as a writer for over ten years. She has worked with some of the most prestigious women's and men's lifestyle publications. For her, writing is not just a job; it's a passion, which is why each article she writes is approached with such enthusiasm and dedication. She has extensive knowledge of hairstyles, tattoos, and beauty and has made a career out of creating informative articles that appeal to women and men of all ages.
SUBSCRIBE TO OUR NEWSLETTER
Subscribe to our mailing list and get interesting stuff and updates to your email inbox.