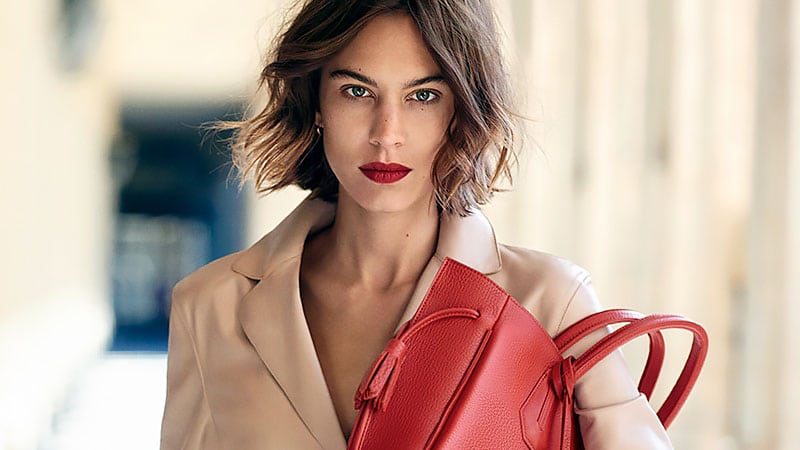 Short strands have taken over women's hairstyles and certainly aren't going anywhere anytime soon. Where once were long glamorous waves, there are now chic bobs and lobs reigning supreme. From edgy crops to beautiful layered looks, these statement styles are perfect for hitting the refresh button on your hair. So if you're ready to make the daring choice to chop off your long locks, here are the most stylish bob and lob haircuts for your inspiration.
Lob Haircuts
Straight Lob with Part
Straight to the point, team your sleek lob with a center part to project a refined, modern edge.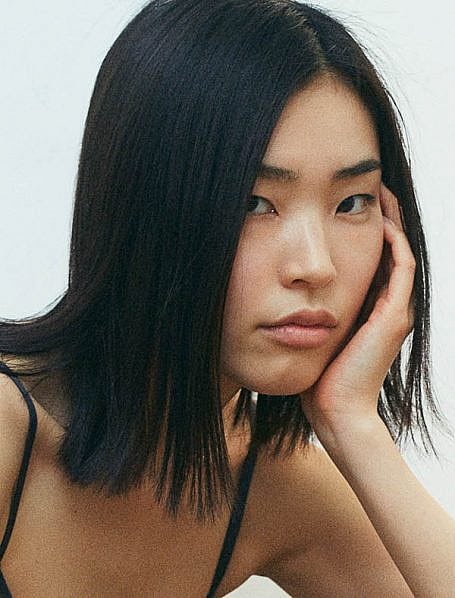 Rebel Lob
With your hair brushed back off the face, show the world your rebellious side with this edgy style.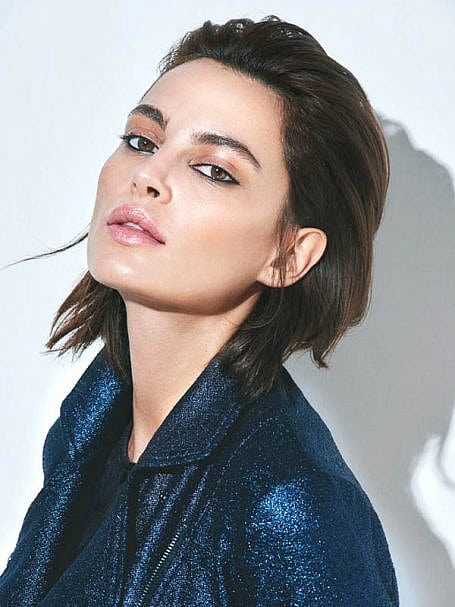 Straight Lob
Perfect with face-framing layers, a freshly straightened lob is the go-to style for a brunch with the girls or a visit to the city.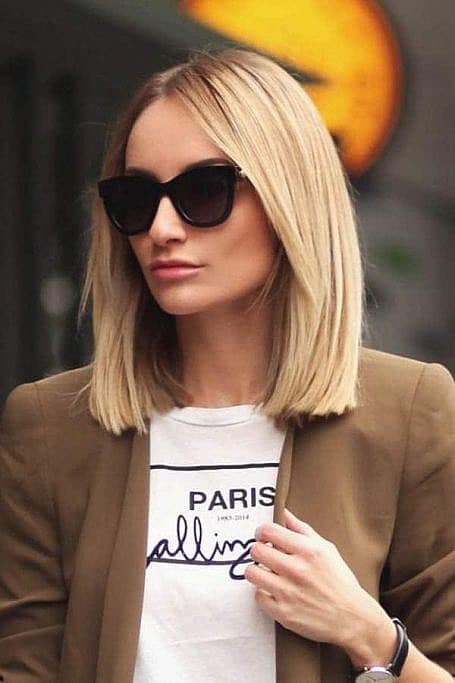 Casual Lob
For a low maintenance, gorgeous style, let your lob flow in soft loose waves around your face. Brush your hair back over your parting to complement this soft look.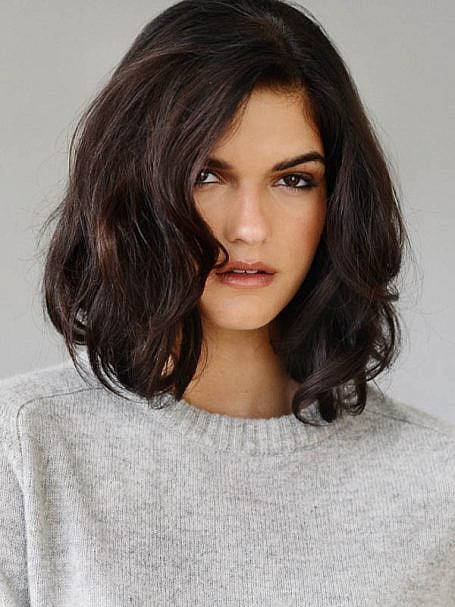 Blow-Out Lob
Evoke all the glamour of a Hollywood siren with this knockout look. After washing your hair, use a dryer and cylindrical brush to create blow-out curls. Finish with a little spray and a lot of attitudes.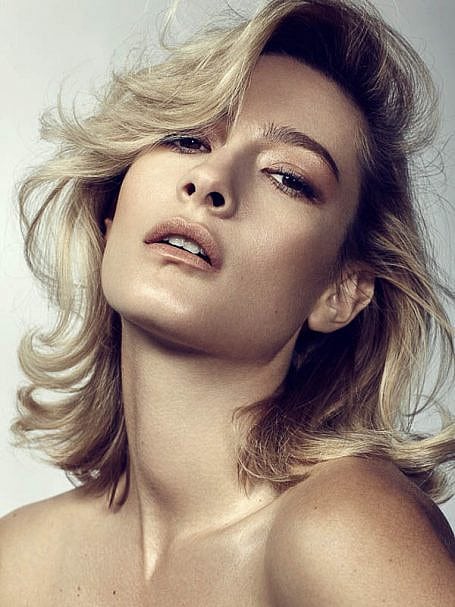 Lob with Soft Waves
For a feminine and classically beautiful lob style, use a curling iron to create loose waves that frame the face.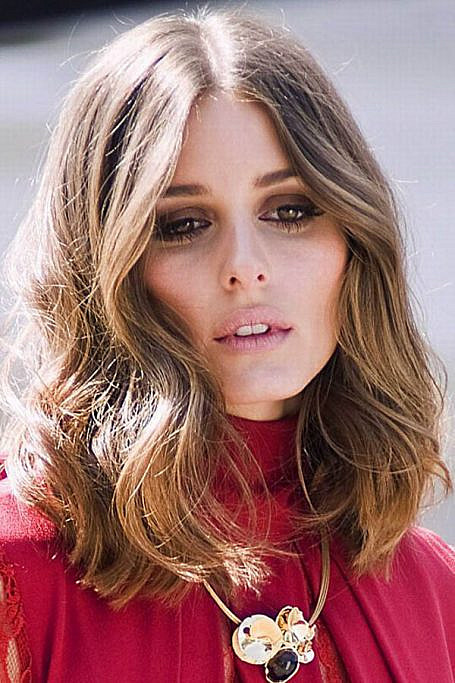 Blunt Lob
The girls with the super-short bobs aren't the only ones who can rock this blunt cut style. Skim the collarbones and keep those edges even for a laid-back look.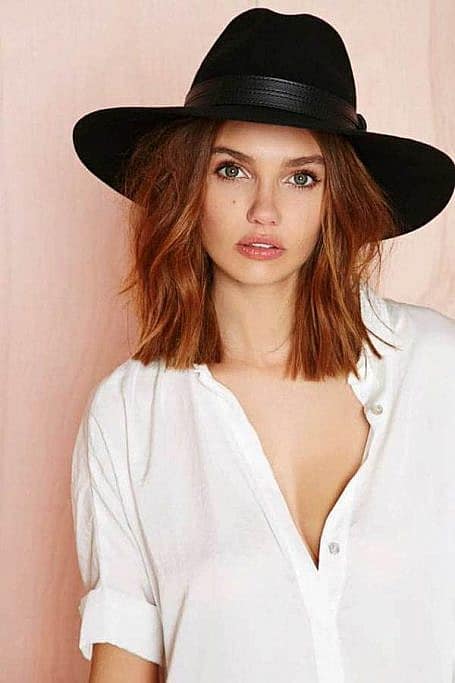 Pretty in Pink Lob
This pretty and feminine style is perfect for any season. Wear your best pink lipstick and breezy florals for a dreamy daytime look.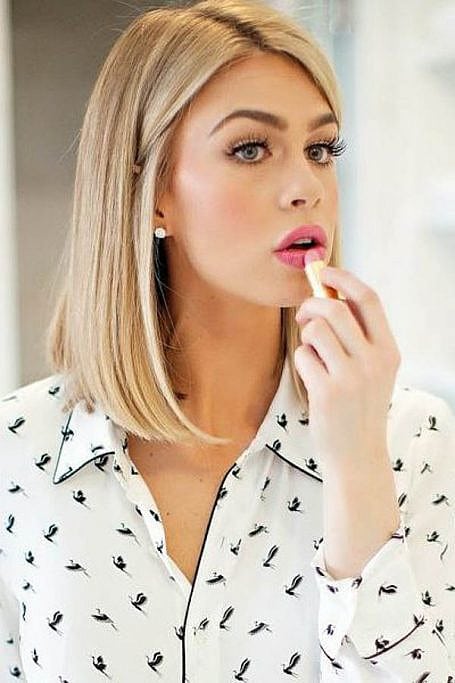 Platinum Lob
Make a statement by dying your hair a platinum blonde this season. Combined with the lob haircut, this color will give you a new playful edginess.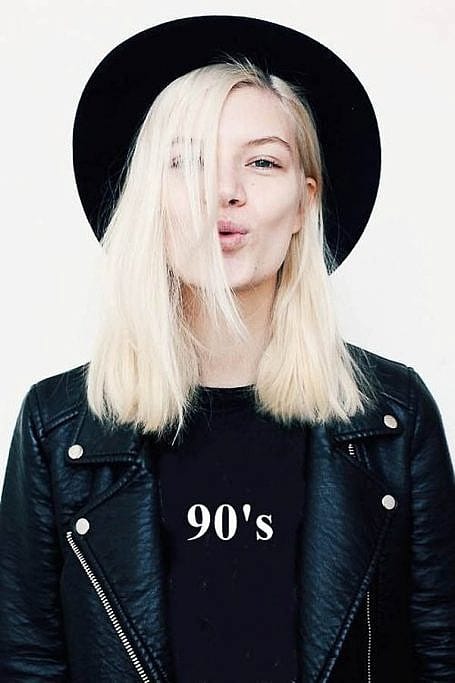 Satin Finish Lob
To achieve this futuristic editorial look use your straightener to flick ends of the hair sharply outwards. Keep hair slick and smooth with your favorite hair gloss or spray.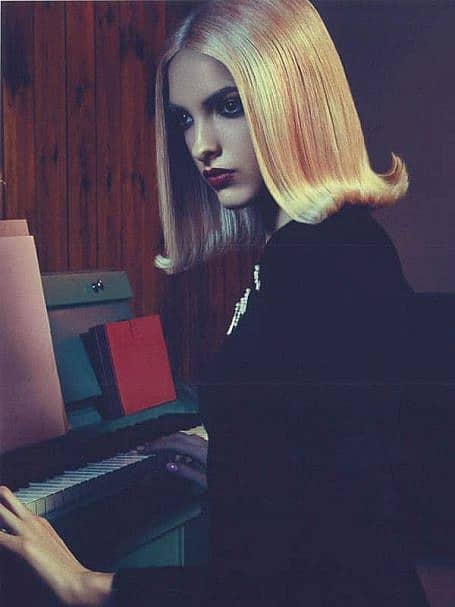 Fine Lob
For women with fine hair, keep your lob sleek and simple for effortless charm. Lighten your hair's tones towards the ends to create soft, luminous depth.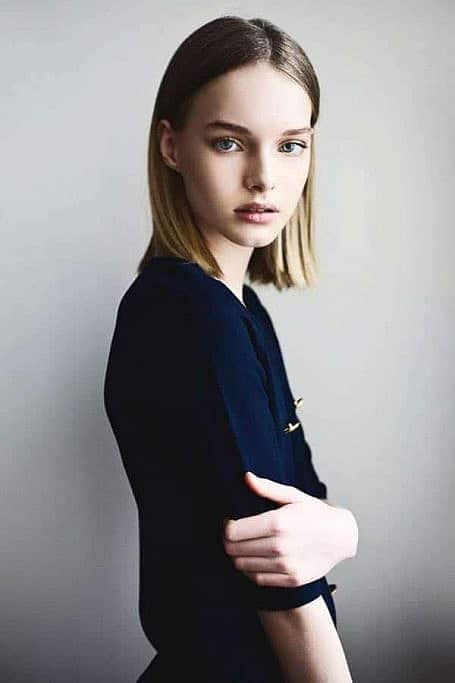 Silver Siren Lob
Whether an icy white or a darker ash grey, a silver-toned lob is sure to turn heads.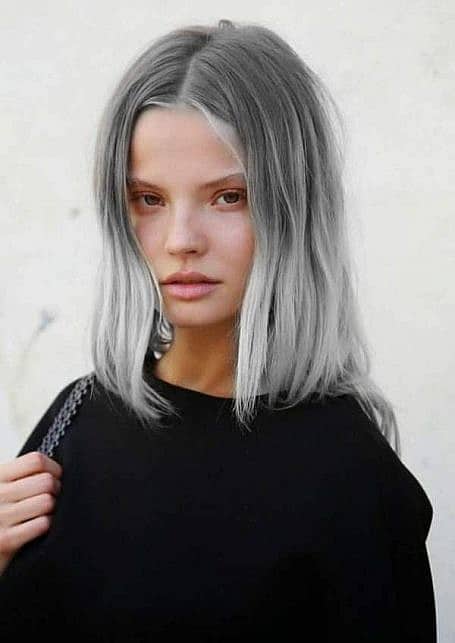 Criss-cross Lob
Like the criss-cross bob, this style takes advantage of hair that is growing out to create a choppy, edgy look.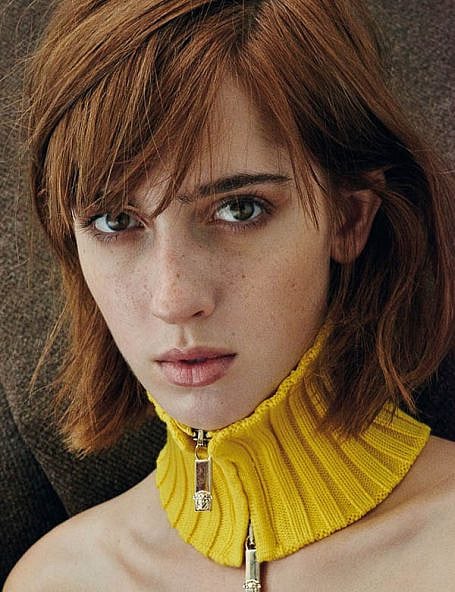 Tousled Lob
One of the key advantages of the lob is that it can literally look amazing without any effort. In a rush? Tousle your freshly washed hair and go natural.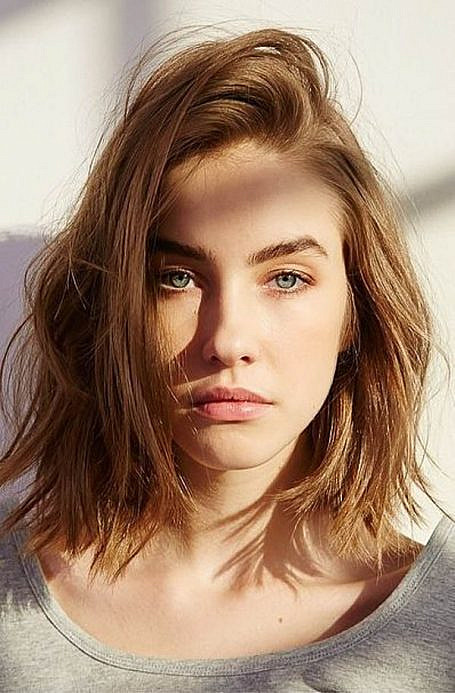 Modern Lopsided Lob
Combine the best of both worlds with this cutting-edge lopsided lob. To ensure your look remains high fashion, ask your hairdresser to cut the longer side on a sharp diagonal and keep your hair glossy and sleek.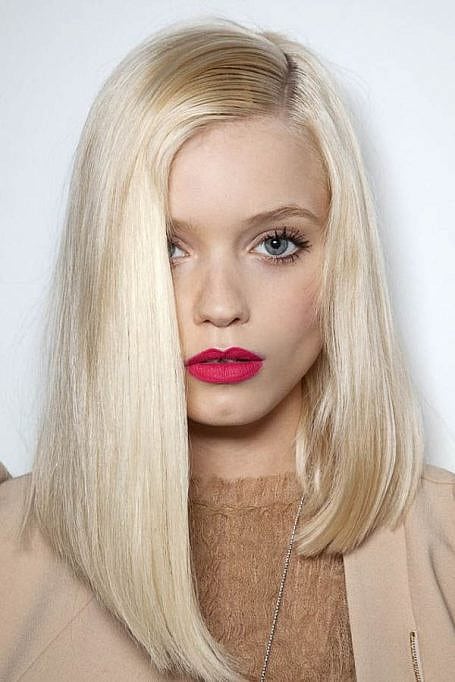 Editorial Lob
Strut the streets as if they were a runway with a sleek heavy fringe accompanied by a dead-straight, cropped bob.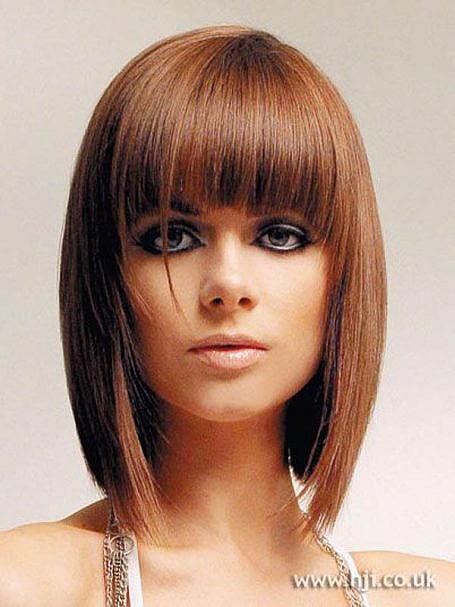 Violet Lob
Looking for a striking and ethereal hairstyle update? Experiment with a wash of violet. For a mystical balayage effect, a gradient of darker purple hue at the roots merges with dreamy violet at the ends.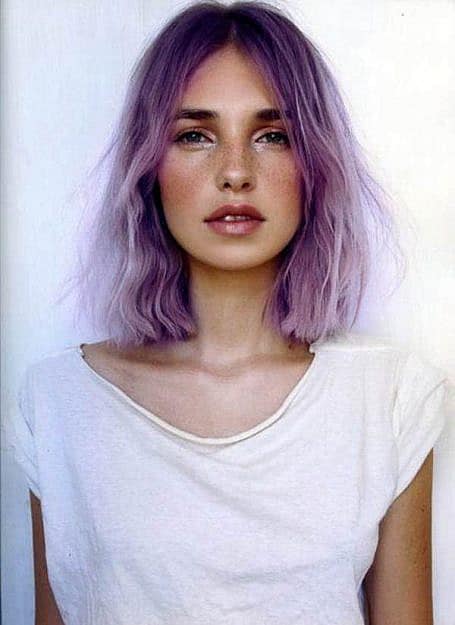 Tousled Side Part Lob
To appear effortlessly cool this season, use a texturizing spray to give tousled hair some volume. Create a deep side part and allow hair to naturally sweep over your face.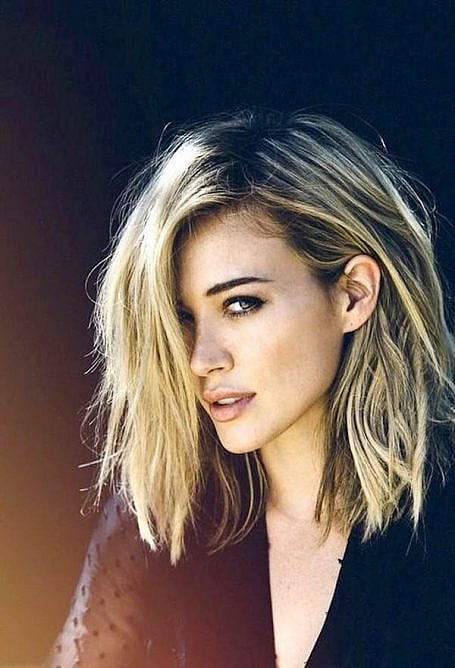 Bob Haircuts
Choppy Bob
Keep your layers thin and uneven for a choppy, cool new look. Wear with a dark turtleneck to draw attention to your unique locks.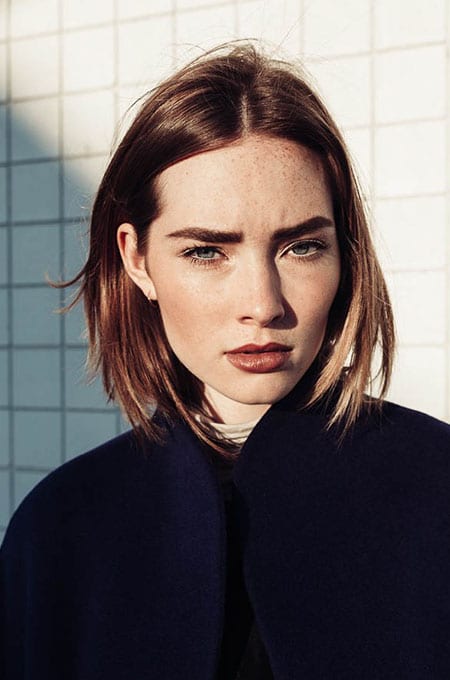 Blunt Cut and Bob
Blunt edges tucked away to highlight a bare, dewy face make this bob perfect to achieve the off-duty model look.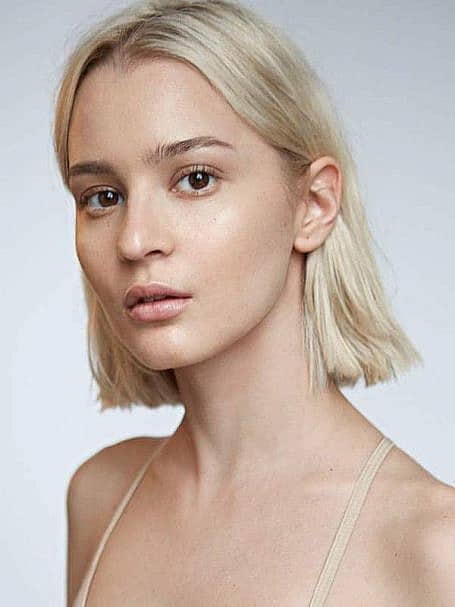 Angel Bob
Remember Cameron Diaz with a gorgeous short blonde bob dancing around in the opening scenes of Charlie's Angels? Want to look like that? This hairstyle is for you!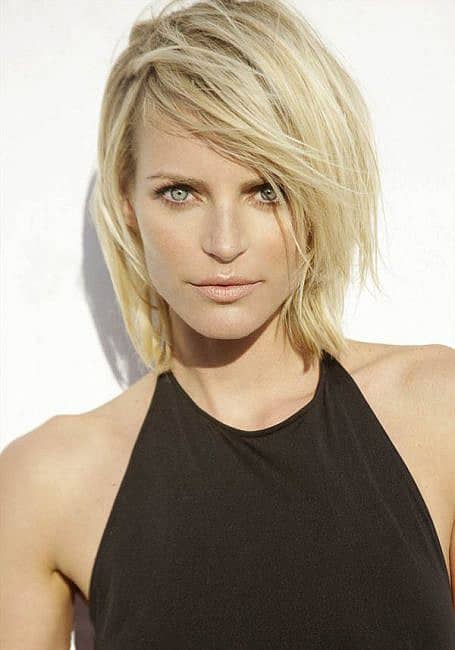 Fairytale Bob
This curled and coiffed bob will transport you to an era of grand balls and decadent gowns. Wear it to your next evening soiree like a queen.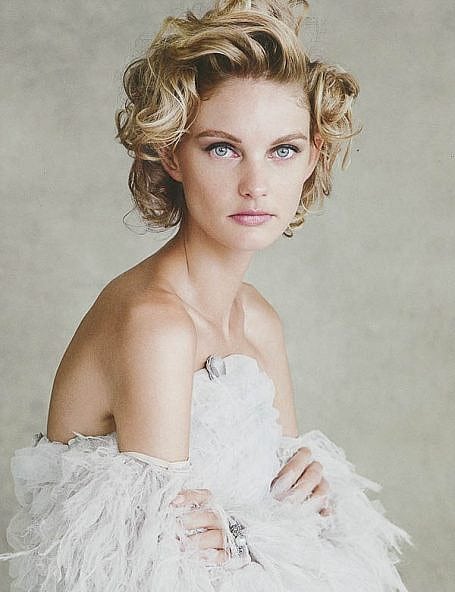 Super Fringe
Tip the scales of proportion with an epic fringe and short, cropped bob for a sultry, fun new look. This hairstyle is perfect for drawing attention to the eyes.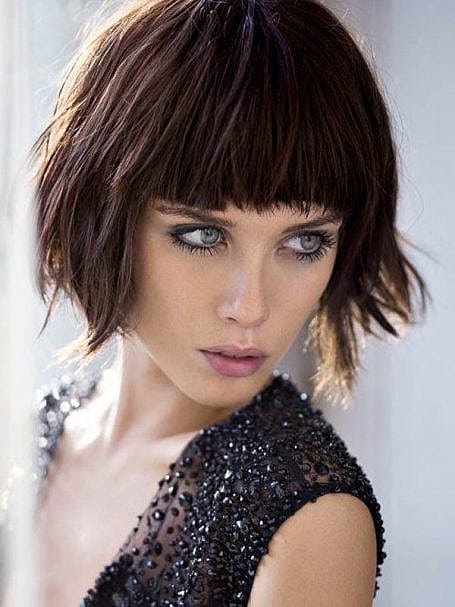 <

Disheveled Bob
The great thing about a bob is that it can look stylish even while disheveled. Go natural with this effortless cropped look.


Bombshell Bob
This striking, elegant style will expose the cheekbones and show the world a new side of your confident personality.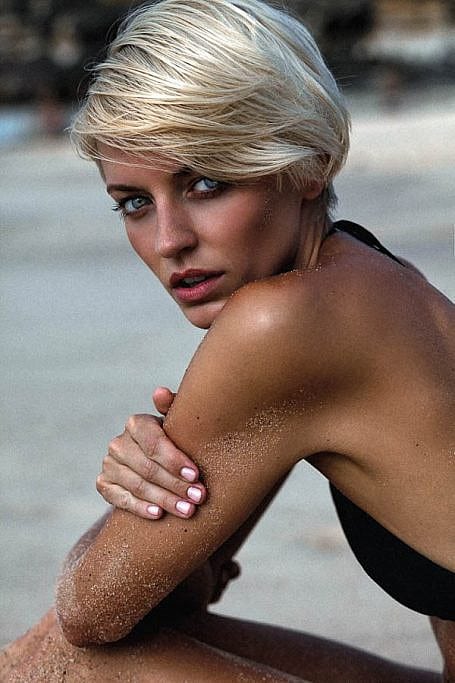 Catwalk Bob
This style is pure high fashion and isn't for the faint-hearted. It is categorized by the short fringe that merges into the bob. Add a head-turning color for the maximum impact.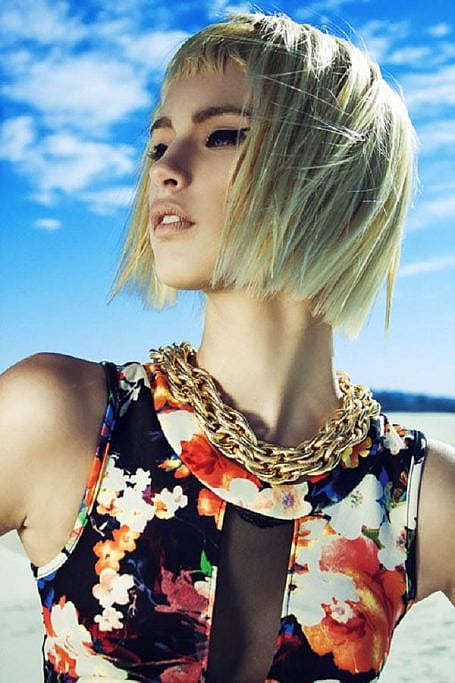 Sci-Fi Bob
Curl a heavy fringe inwards and keep your edges sharp for a futuristic, sci-fi look. Go icy white or fiery red to elevate this look even further.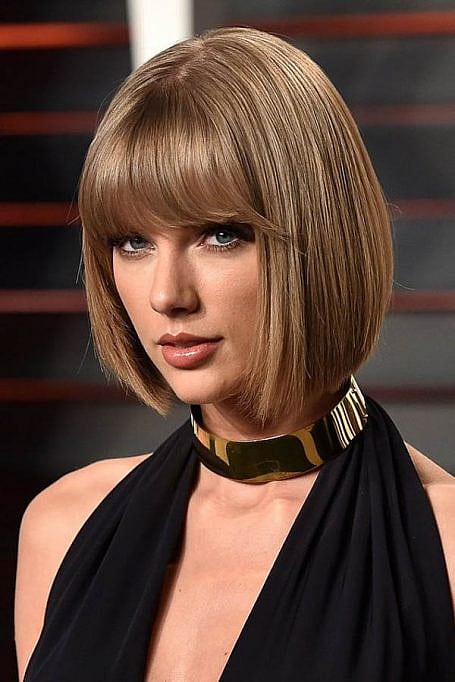 Layered Bob
Dreaming of a white Christmas? A soft, gradual side fringe and smooth layers will create the perfect warm look to relax by the fire.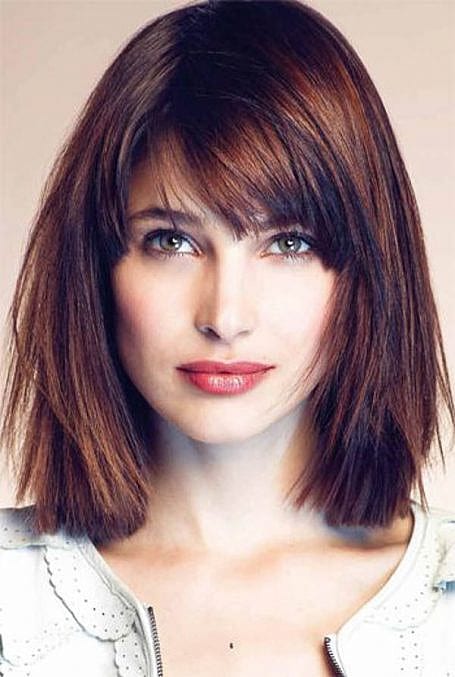 Bob with Bouncing Curls
A heavy fringe and plenty of curls will reinvigorate your hair, creating a glamorous, new look. This style is best suited to girls with long or heart-shaped faces.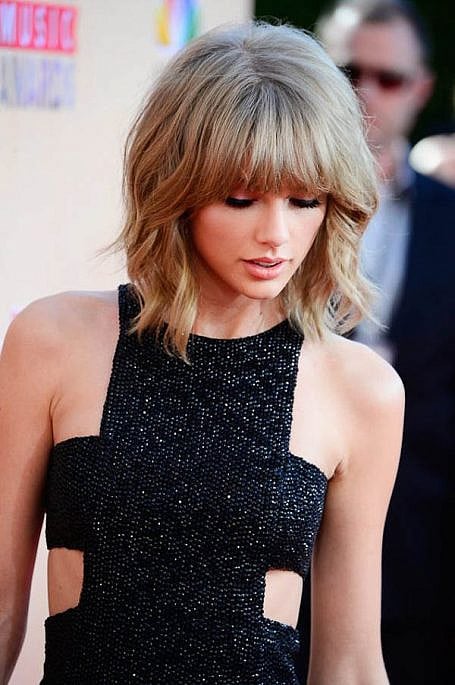 Wispy Bob
A wispy fringe and a thinned out bob are all that's needed to achieve this dainty and stunning look. This hairstyle is perfect for blondes. Pair it with a lace or blush pink dress for your next garden party.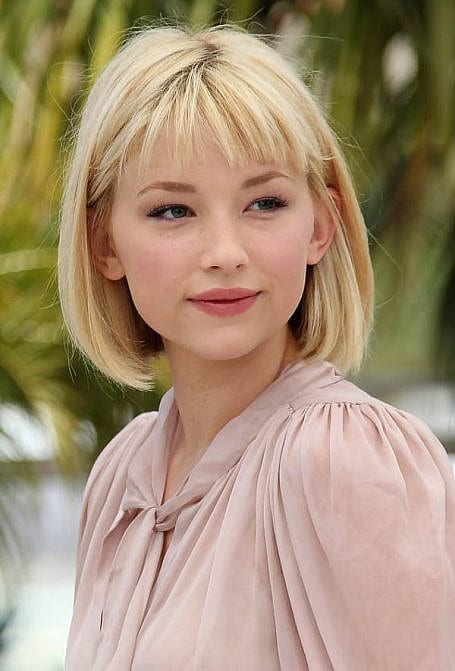 Winter Bob
As Winter approaches dig out those wool accessories you've been dying to wear all Summer. Pair your new bob with a cute beanie for an easy, charming outfit upgrade.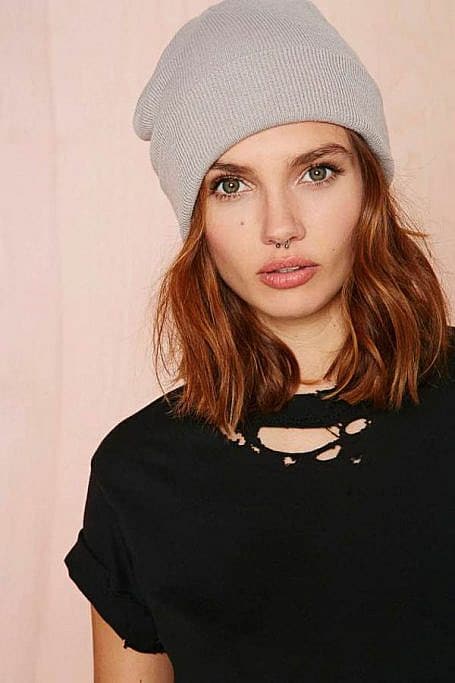 Windswept Bob
This wild and windswept bold look will bid goodbye to flat hair. Use a texturizing spray to add volume to your bob then hit the streets with your best leather jacket.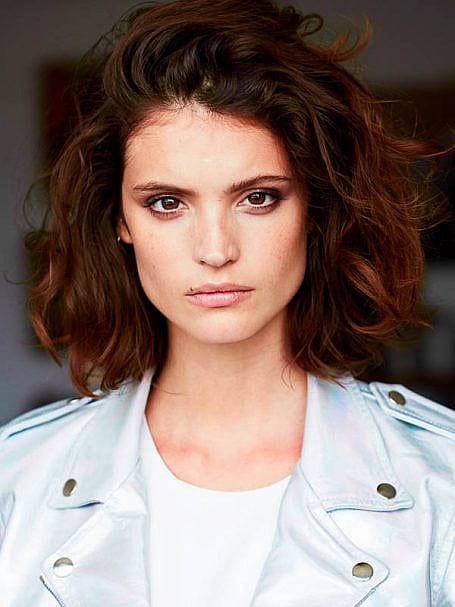 Wet Bob
Channel your inner ocean goddess and be bold at your next event with a sleek, wet bob. Contoured cheekbones, a sultry smokey eye, and your best hair-gel will ensure you remain exquisite all night long.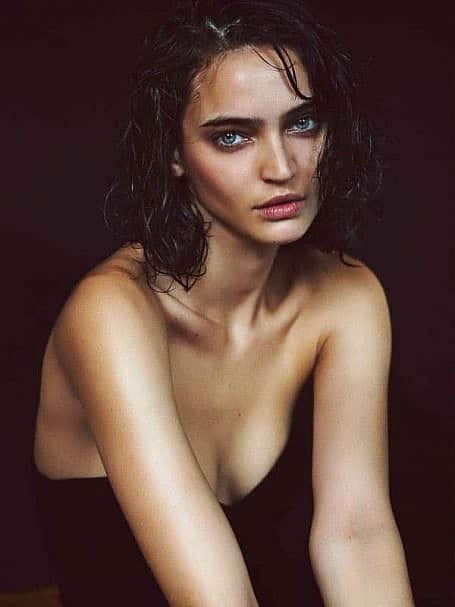 Tousled Side Part Bob
Fit for any occasion, this tousled side part can be instantly taken from day to night with the addition of a statement necklace and feline winged eyeliner.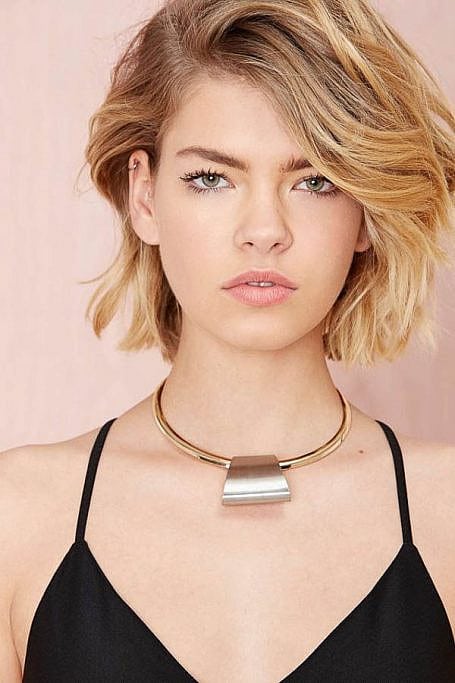 The Tuck
Can't quite commit to the chop? See if the bob/lob look is for you with a figure-hugging turtle-neck and sneaky hair-tuck into your collar!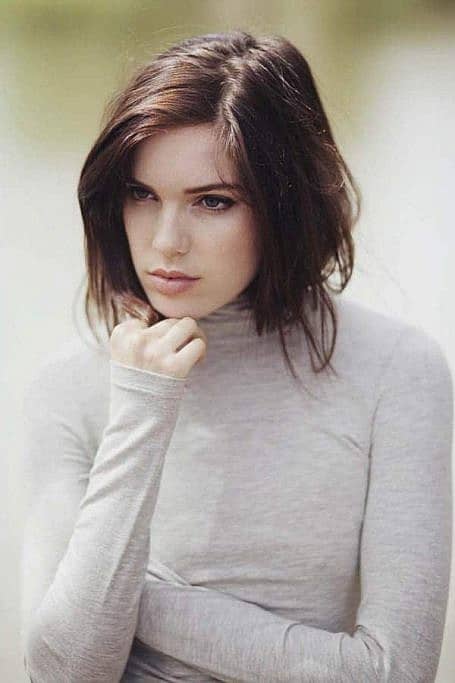 French Bob
Look like a Parisian local with a dark brushed out bob and waves sweeping across the forehead. Simply curl the ends slightly inwards and order yourself a croissant to go.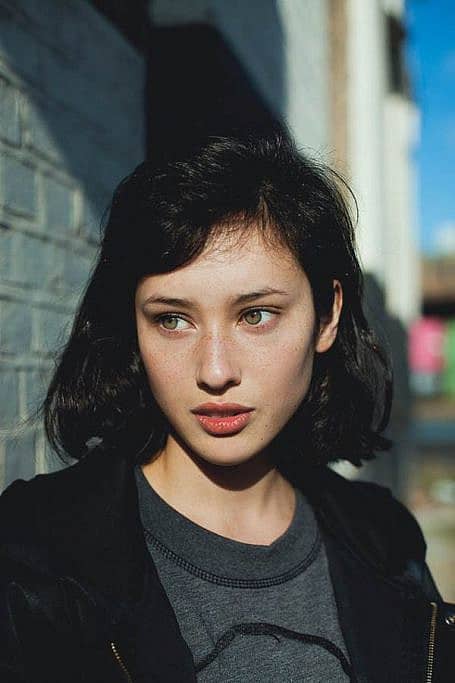 Textured Bob
Not sure what to do with these thick locks of yours? Tousle them up and back-brush your thick bob to create a textured and alluring look.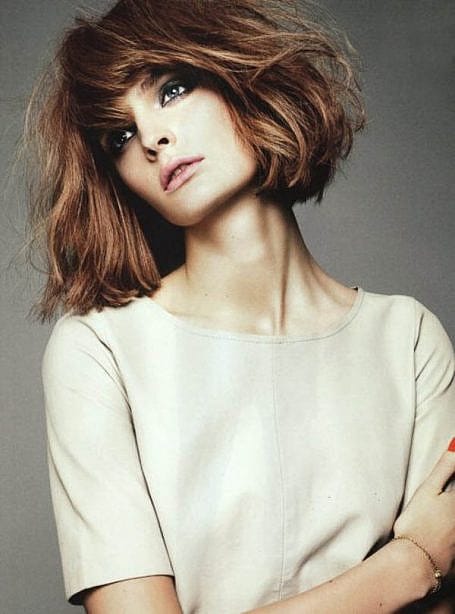 Sporty Lob
For girls on the go, this sporty lob requires minimal effort to keep you looking your best. Shorter layers delicately frame the face but can still be easily tied up when it's time to hit the field.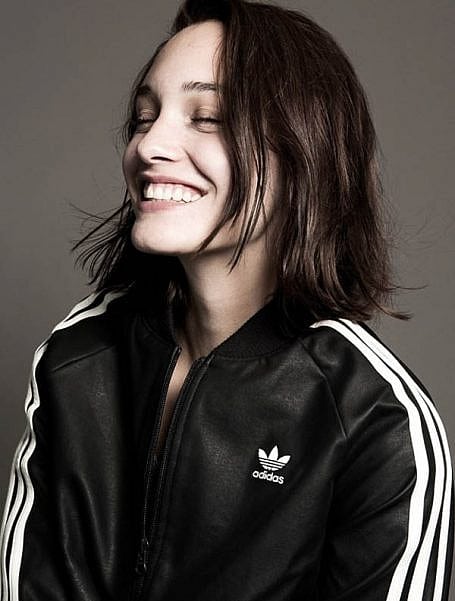 Soft Lob
In search of that ultimate dreamy bob? Ask your hairdresser for a soft layered lob and natural wave.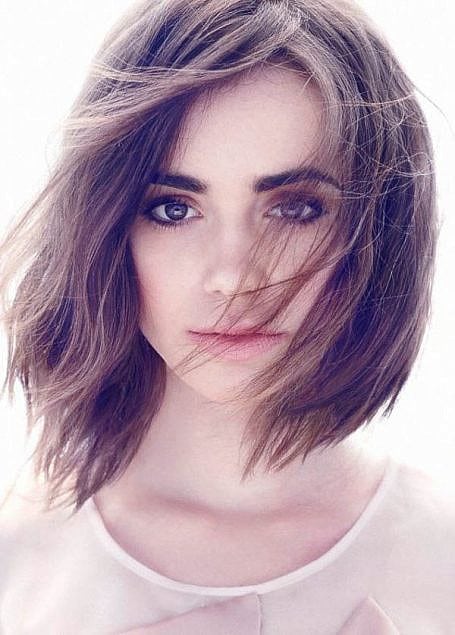 Harajuku
This elegant and distinctive hairstyle is sure to set you apart from the crowd. Combine it with your own unique, quirky style to create the ultimate air of mystery.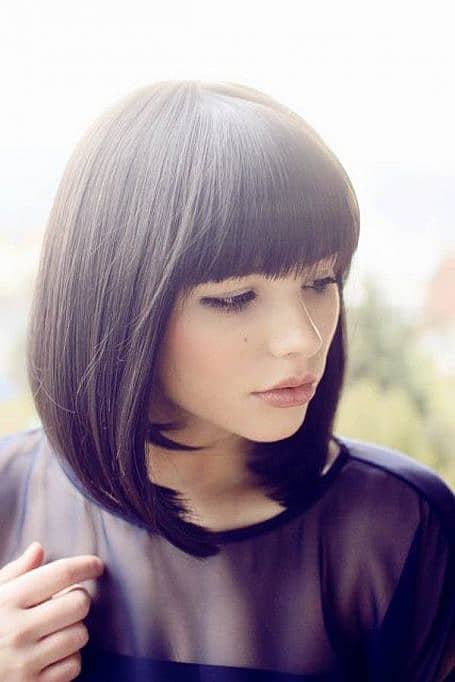 Slicked Back
You know the scene: A beautiful girl emerges from the ocean, her wet hair pulled perfectly off her glistening face. Channel that glamour by using gel to slick back your bob and expose your face's natural contours.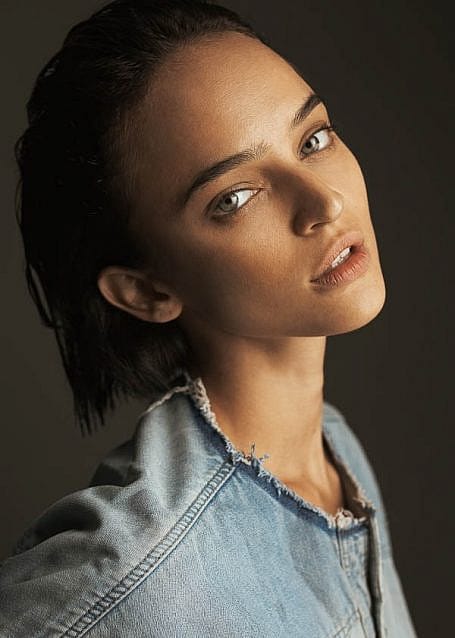 The Rachel
Lost for inspiration for your next new hairstyle? Get your friends around and flashback to Rachel Green's reign of the 90's. Your new bob will thank you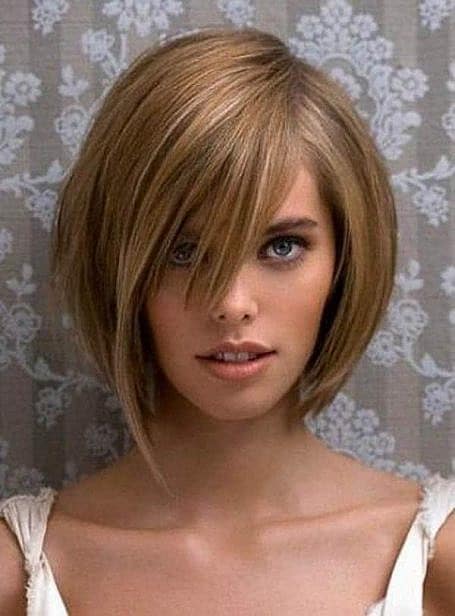 Short and Sweet Bob
Searching for that laid-back look for your new haircut? Keep things sweet and simple with a natural bob and a sweeping fringe.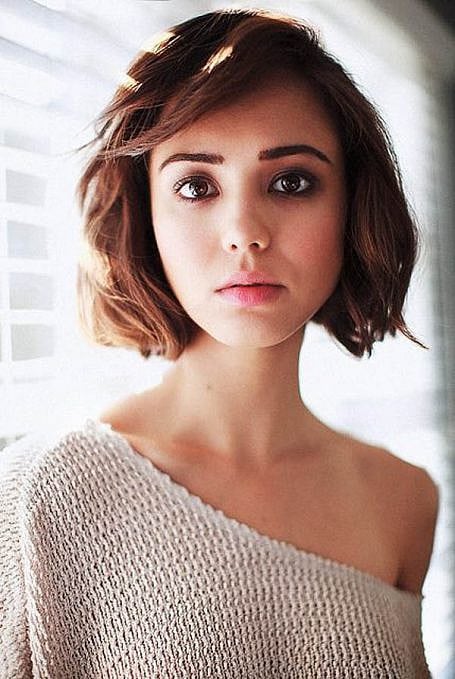 Sleek Bob
Keep your look sleek by pinning back one side of your bob. With your hair out of the way, play with your makeup to enhance your facial features.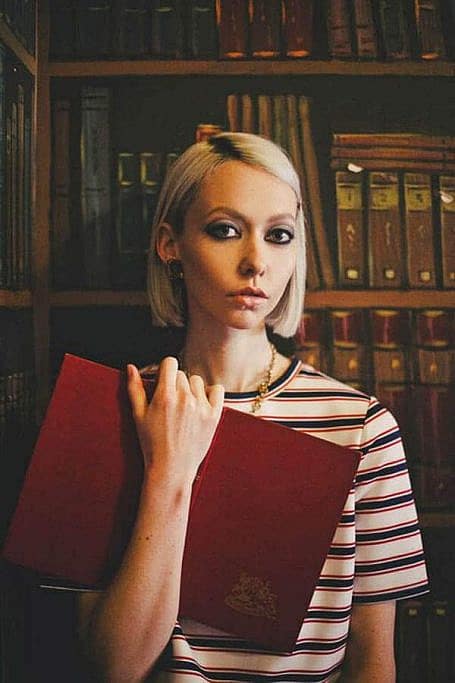 Sandy Fringed Bob
Update your bob this season with a heavy fringe and sandy blonde highlights. A stroke of eyeliner and bold red lips will add instant refinement to this beautiful look.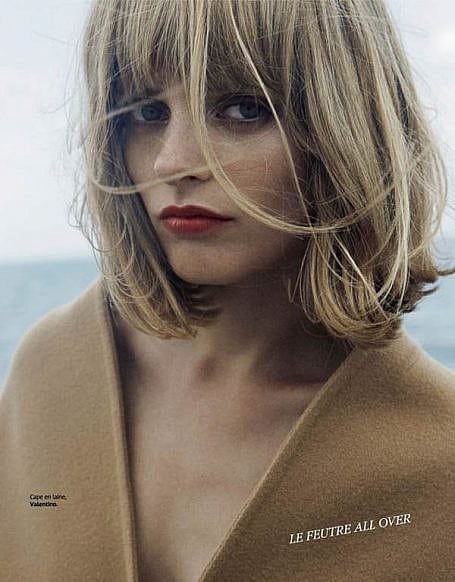 Rockstar Bob
Gain instant backstage access with a shaggy, deep-set fringe and dark tousled bob. Add retro sunglasses to complete this edgy rock and roll look.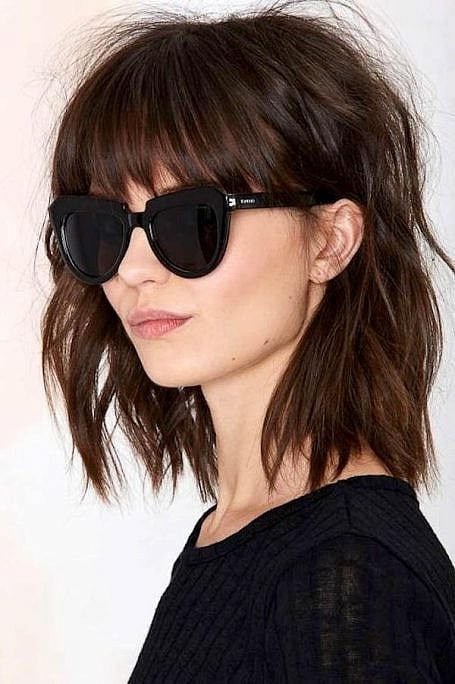 Quirky Bob
Long rounded bangs that skim just above the eyes and a straight-edged bob combine to create this quirky look.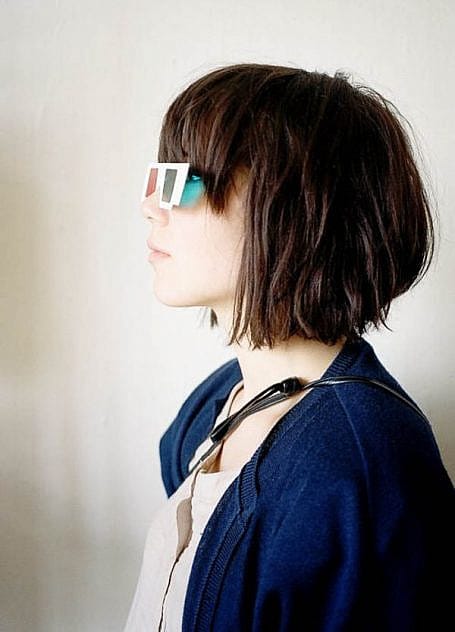 Caribbean Cruise Bob
Want to look like you've just returned from a luxury cruise around exotic islands? Opt for a slick, icy bob, and juxtapose with a new, bronzed tan.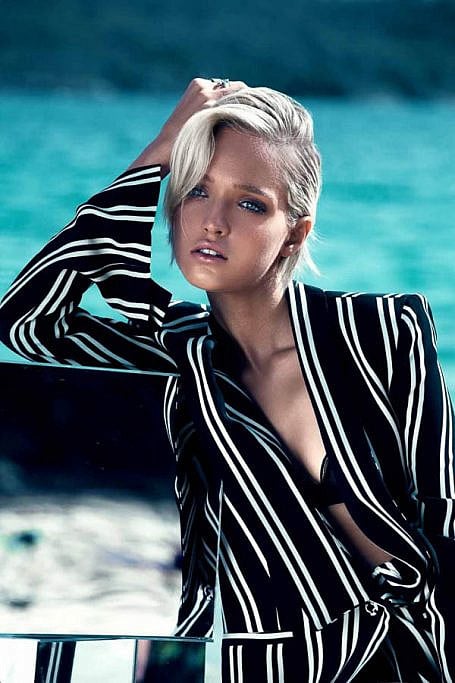 Glamour Bob
Think Marilyn Monroe with a hair straightener. A straight-edged blonde bob and statement blow-out will create instant Hollywood glamour.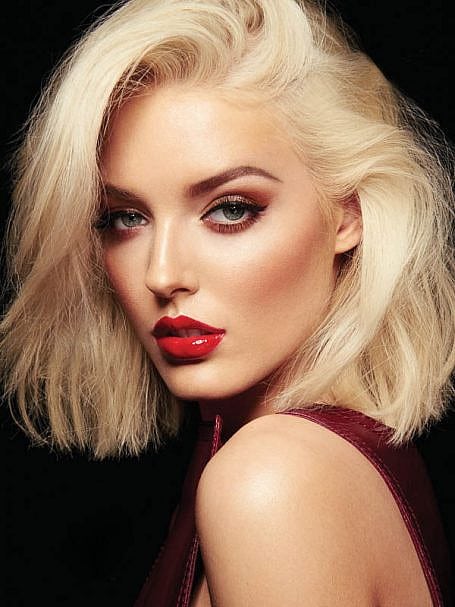 Classic Lopsided Bob
Girls with longer hair aren't the only ones who can rock the lopsided trend. Try something new and turn heads with this sharp-edged look.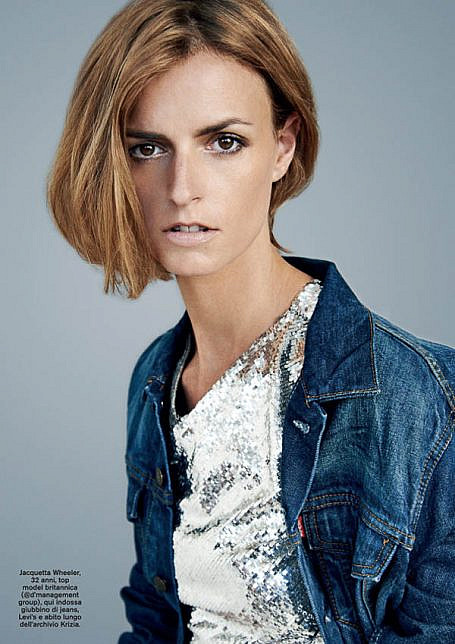 Bob with Heavy Fringe
If there's one thing guaranteed to draw people's attention more than chopping off your locks, it's a new fringe. Go bold and embrace both for an edgy, stunning new look.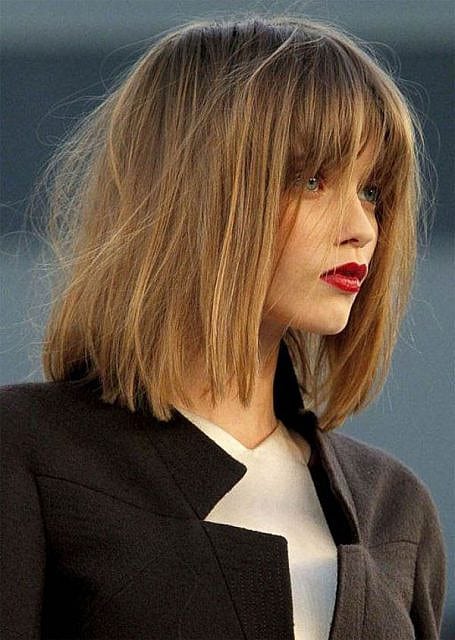 Grow-Out-A-Fringe Bob
Growing out a fringe can make any girl instantly camera shy. Embrace this transition with a short blunt bob and weave your long fringe back into your new do.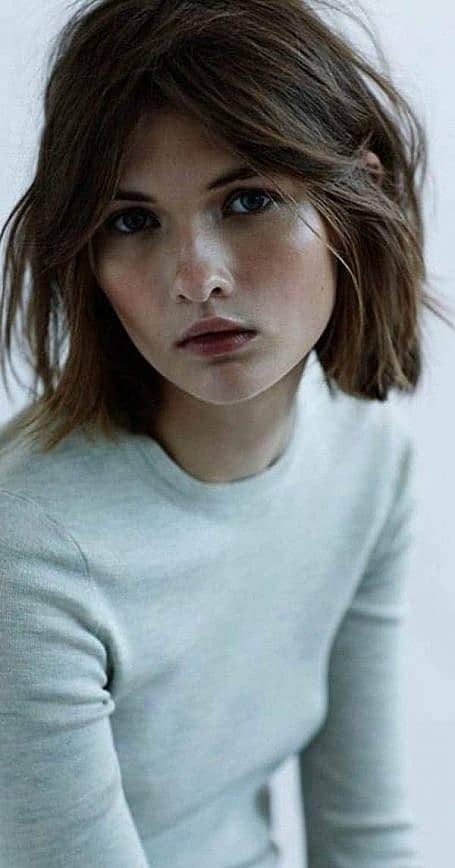 Glamour Bob
Think Marilyn Monroe with a hair straightener. A straight-edged blonde bob and statement blow-out will create instant Hollywood glamour.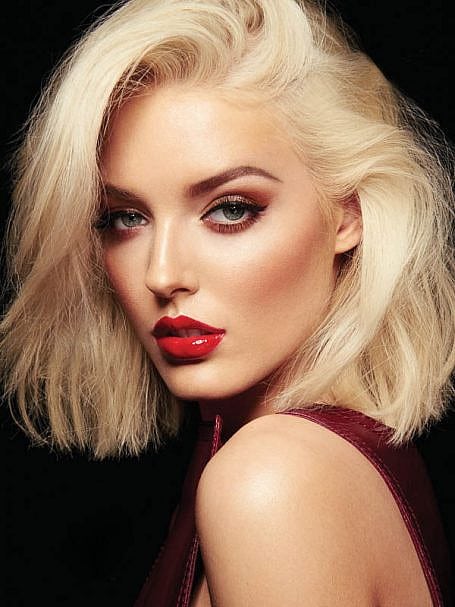 Dark Hair Glamour Bob
Attention dark-haired beauties, this style is for you. Combine textured waves and a statement side part with a bold lip and earrings for sultry, red carpet glamour.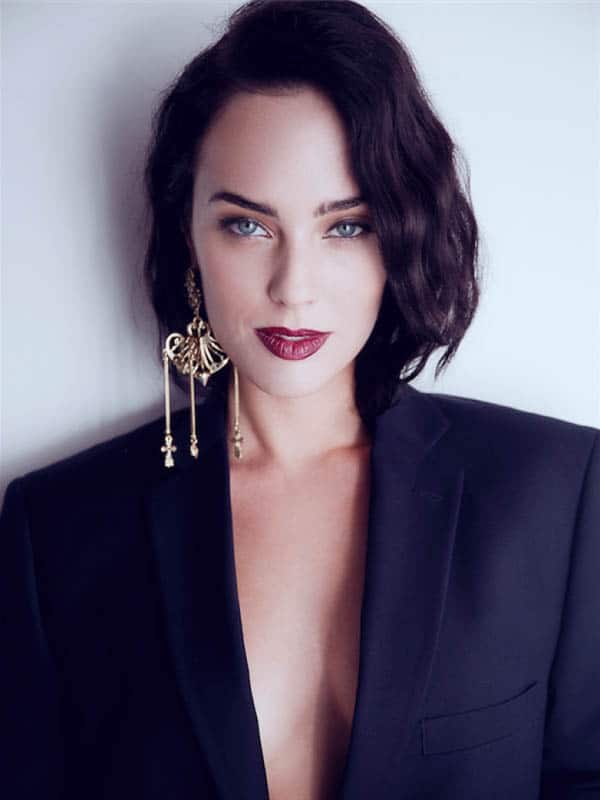 Flaming Fringe Bob
Turn up the heat and get red carpet ready with an eye-catching fiery bob and sweeping side fringe.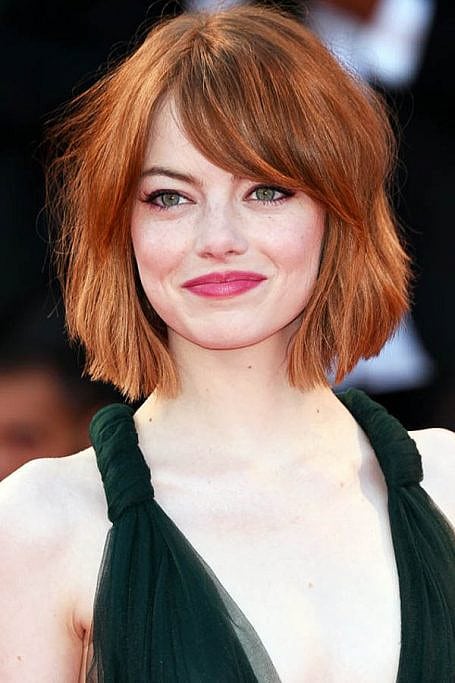 Fairy Bob
This playful and charming fairytale bob will have everyone certain that fairies do exist. A side part, tousled blonde curls, and hairspray are all that's required to create this magical hairstyle.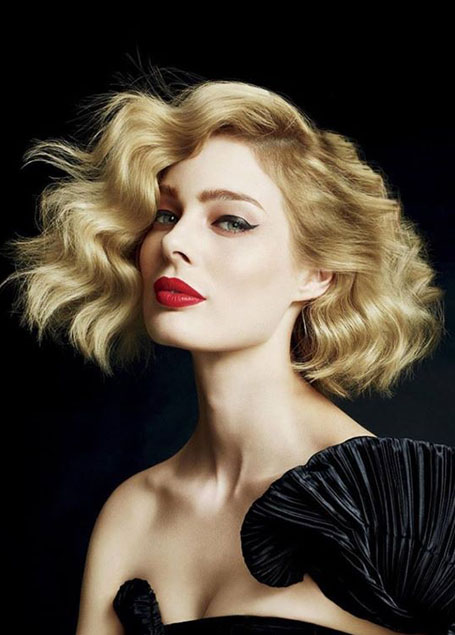 Snow White Bob
Take on the persona of the doe-eyed and demure Snow White with this charming, quirky style. Combine a dark bob with a deep-set heavy fringe and rosy cheeks.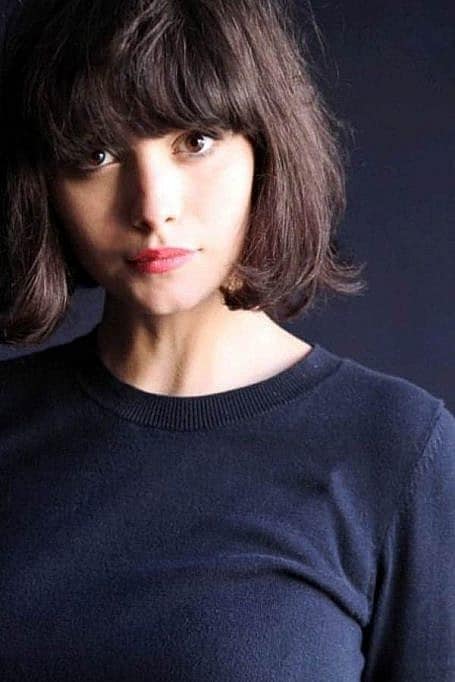 Deep Side Bob
A deep side part is one way to create a fresh new look without spending hours at the hairdressers. Experiment with which side best suits your face shape!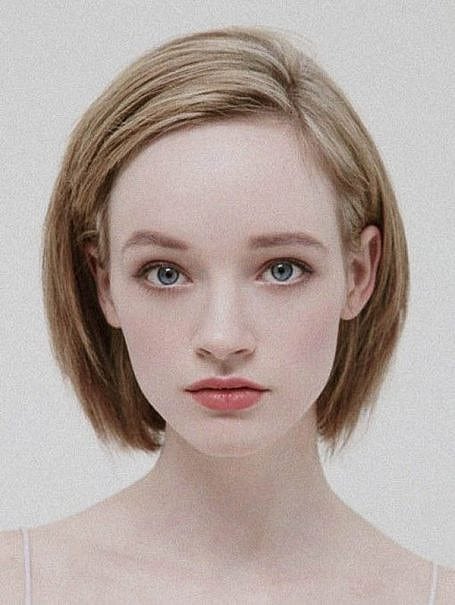 Curly Bob
Are you shying away from trying a bob because of your locks natural, bouncy curls? Stop right there. A flirty and playful curled bob is the ultimate in laid-back beauty.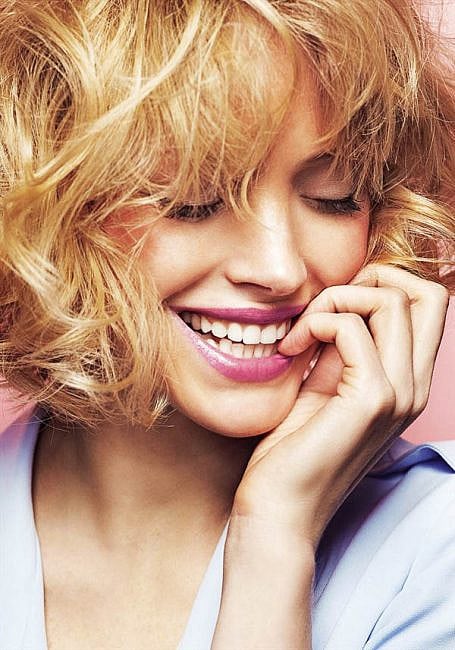 Cropped Balayage Bob
The balayage trend lives on! Draw attention to your newly cropped hair by casting it into the light with some gradient color this season.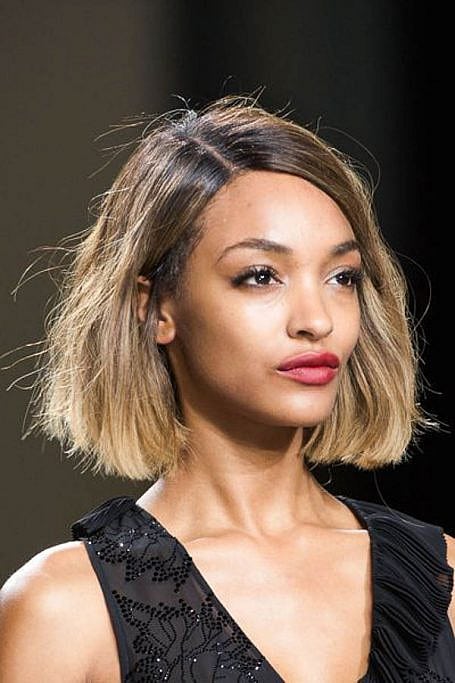 Criss-cross Bob
Figuring out what to do with hair partings can be trickier than it sounds. Try something different by ruffling up your bob and crisscrossing your roots to create a playful, new look.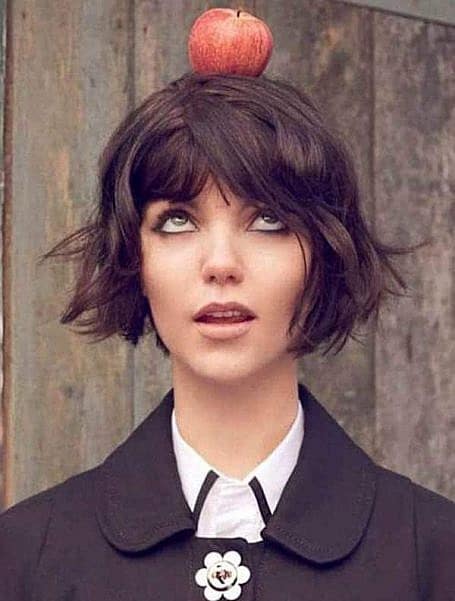 Corporate Bob
Looking for a style that transforms you from a corporate power-house by day, to a mysterious, cocktail-drinking beauty by night? Tuck your sleek bob behind your ears and wear a dark-toned lipstick, then prepare to stun any crowd into silence.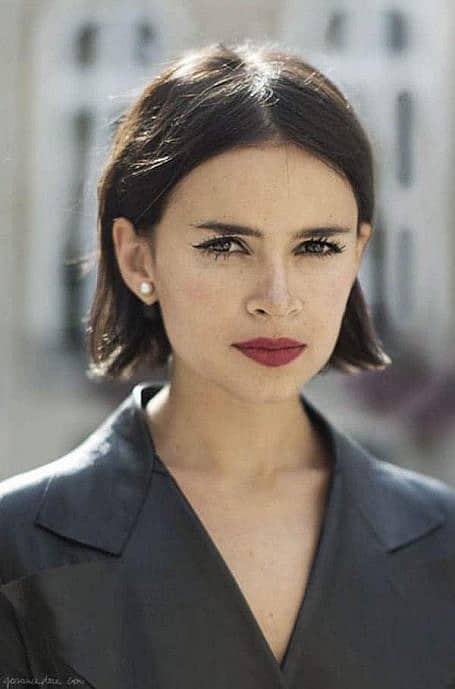 High Volume Bob
This look takes advantage of high volume for high impact. Use pins and hairspray to tuck and weave your bob to create this bombshell look.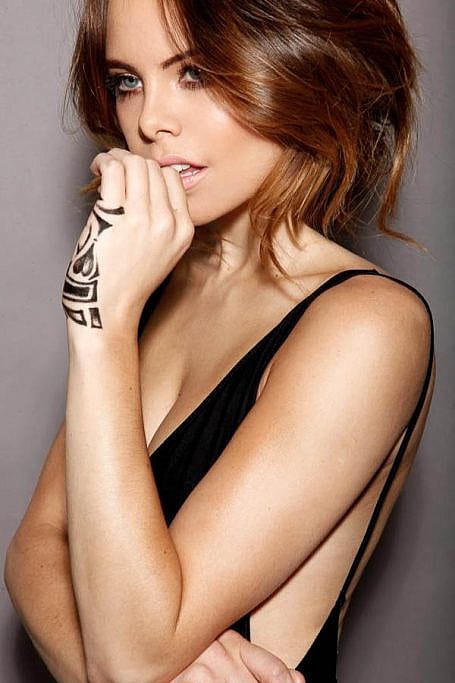 Braided Bob
From feminine braids and soft tousles to sporty boxer braids, this classic technique will instantly save you from a bad hair day. When in a rush, weave a thick braid across one side of your hair using pins to secure it in place.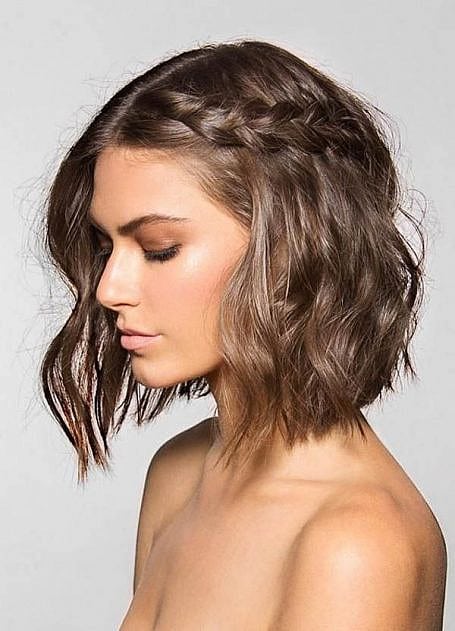 Short Shaggy Bob
Draw attention to strong cheekbones and bright eyes with a bold, short bob. Keep it shaggy and cropped close to the ears to add softness to this edgy style.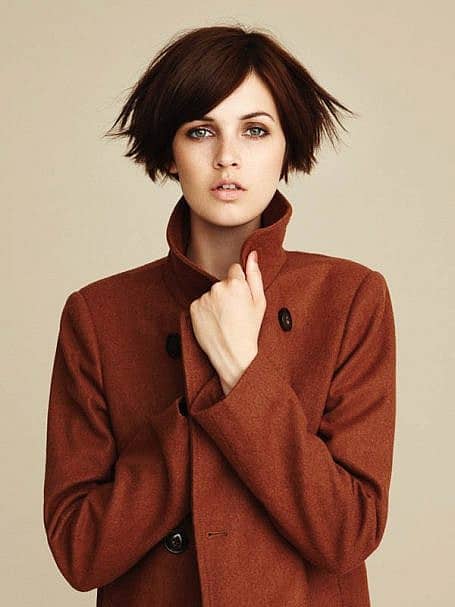 Bedhead Bob
Get that effortless 'I woke up like this' charm with a little help from your curling iron. Aim for thick, loose curls, then run your fingers through your bob for the best results.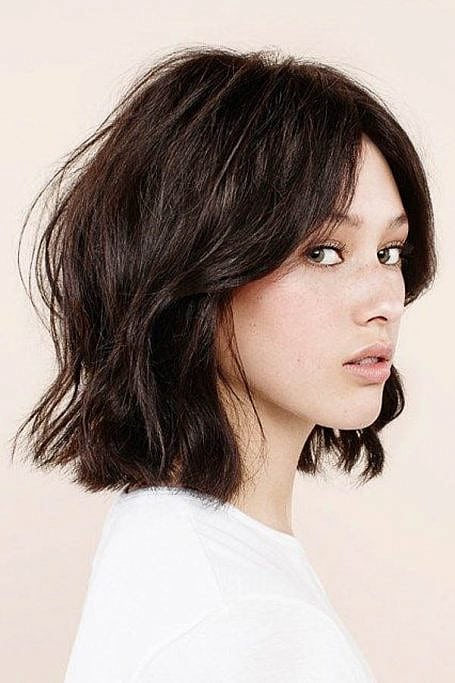 Beach-hair Bob
Chopped off your locks just before Summer? Don't fear, a dip in the ocean (or a little help from some texturizing hair sea salt spray) is all you need to achieve this natural, wavy look.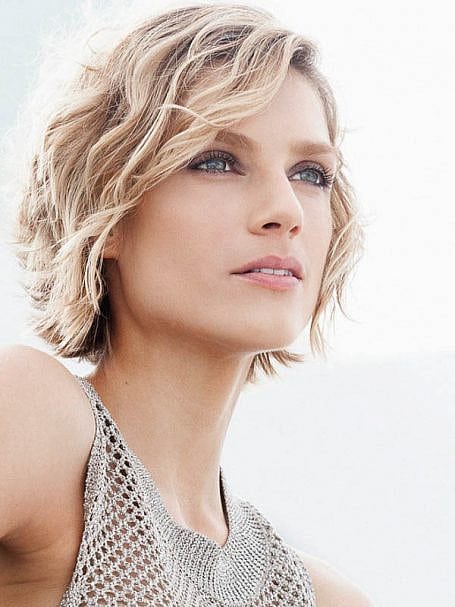 Bang Bob
This untamed bob and the no-nonsense fringe is perfect for those adventure-loving girls, ready to conquer whatever challenges they encounter.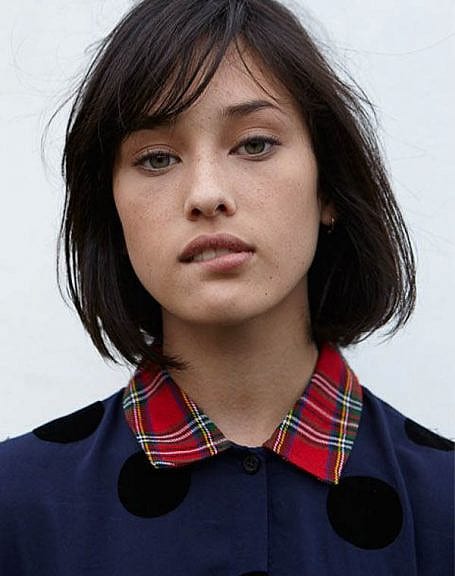 Bambi Bob
This dreamy style is the epitome of soft femininity. Create it for yourself by parting your hair in the center, then use a hairdryer and a rounded brush to gently curve your hair's ends inwards at the chin.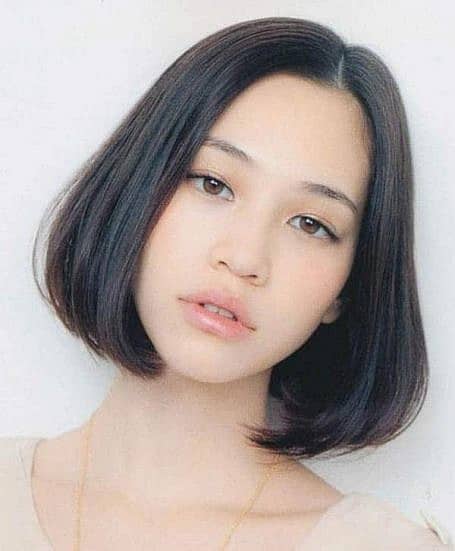 Arty Bob
Channel your inner 'artiste' this season with a dark, cropped bob and an eye-skimming fringe. Wear a beret and striped t-shirt for true Parisian allure.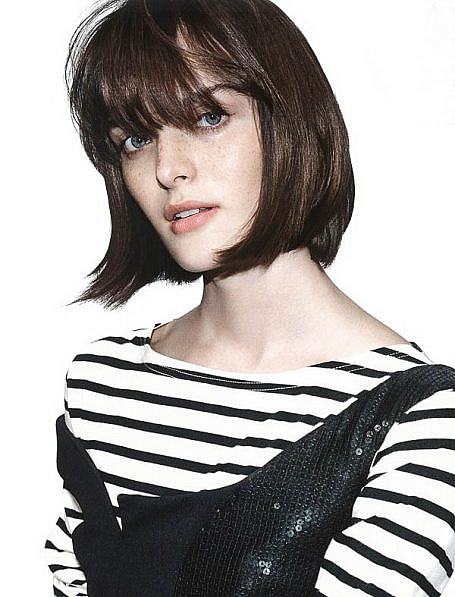 FAQs
What is the difference between LOB and bob haircut?
A bob is a shorter hairstyle, where the ends sit between the bottom of the jaw and the base of the neck. A LOB stands for a long bob, and the length generally sits around the top of the shoulder to the clavicle.
What is lob haircut mean?
A lob is a long bob, with the ends sitting around the top of the shoulder to the clavicle. It's a stylish, modern, and versatile cut that suits many women.
What are the different types of bobs?
There are plenty of bob variations and styling tricks you can embrace. Try a choppy, blunt, wavy, or beachy cut. You can wear it with a blunt fringe, side fringe, or curtain bangs, as well as different parts from the center, side, and deep side variations. Different colors also look amazing, from creamy blonds to deep black and fiery red.
Is a bob haircut still in style?
The bob is such a classic cut that it's never going to go out of style. As such, you can confidently rock it in 2020, knowing you're looking modern, fresh, and stylish.
What face shape suits a Bob?
Bobs suit most face shapes; however, round and square faces will find the extra length in a lob will work better. Shorter styles can accentuate the roundness and square jaw of those shapes.
SUBSCRIBE TO OUR NEWSLETTER
Subscribe to our mailing list and get interesting stuff and updates to your email inbox.