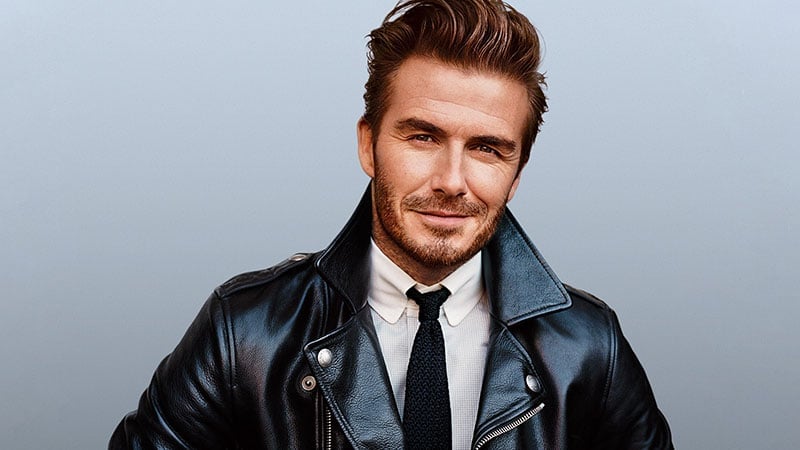 David Beckham may be a football legend, but these days it seems he's traded his soccer star label for a new title: style icon. Yes, there's no denying that Becks has become one of the most fashionable gents around. Whether he's appearing in a campaign or has simply been spotted walking down the street, the dapper Brit always looks smart. But, it's not just his clothes that are on-point. Beckham's hair is also seriously stylish and an inspiration to many other men. So, to celebrate the star's consistently cool crop, we've rounded up the best David Beckham hairstyles of all time.
David Beckham Short Hair
David Beckham often favors a rugged yet sophisticated style. As such, he typically rocks short hairstyles that are well-groomed and on-trend. David Beckham's short hairstyles range from a buzz-cut to an undercut and further. What they all have in common is that they appear smart and sleek. As such, when channeling the soccer star's short styles, be sure to regularly visit your barber for trims and invest in quality styling products.
Comb-Over
David Beckham is no stranger to wearing a suit, and when he is rocking a formal outfit, a comb over is his best accessory. This classic haircut adds an elegant and dapper touch to the soccer star's look. Of course, Beckham's comb over is a lot more fashionable than your grandfather's. The star keeps the look modern with an injection of volume and an imperfect structure. To nail the look for yourself, try blow-drying your hair to add volume before defining your part and using your hands and pomade to complete the style.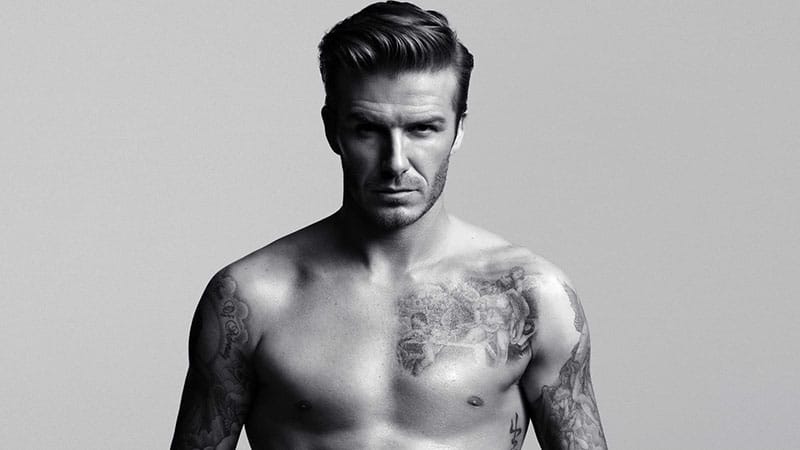 Buzz Cut
Becks has rocked a lot of great short haircuts over the years including a few ultra-short buzz cuts. Easily one of the star's most low-maintenance looks, the buzz cut provided Becks with an edgy yet simple style. It was also undoubtedly practical, particularly when the star was playing soccer. Beckham's buzz cuts were far from boring, however. When he wanted to spice things up a little, Becks just added interest with shaved designs or different lengths, such as with this high and tight version.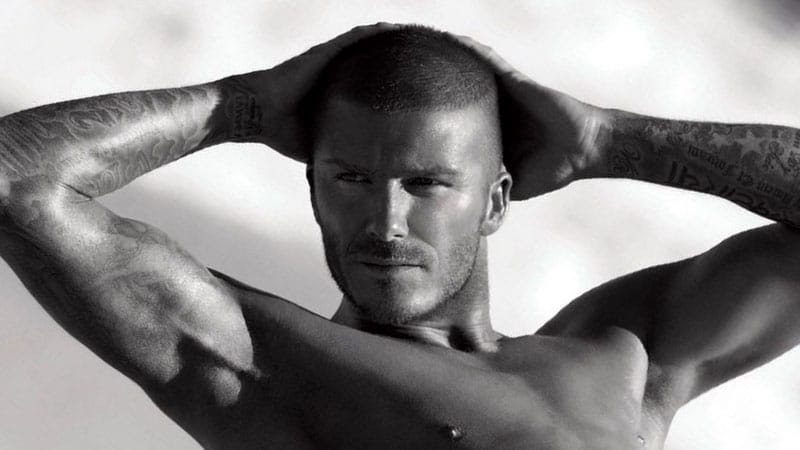 Undercut
The undercut is easily one of Beckham's most chic haircuts. The style features shaved sides that smoothly blend into a longer length on top. When rocking this chop, Becks often chooses to pair it with facial hair. His short beard is the perfect accompaniment to this sharp style and works to balance its streamlined look.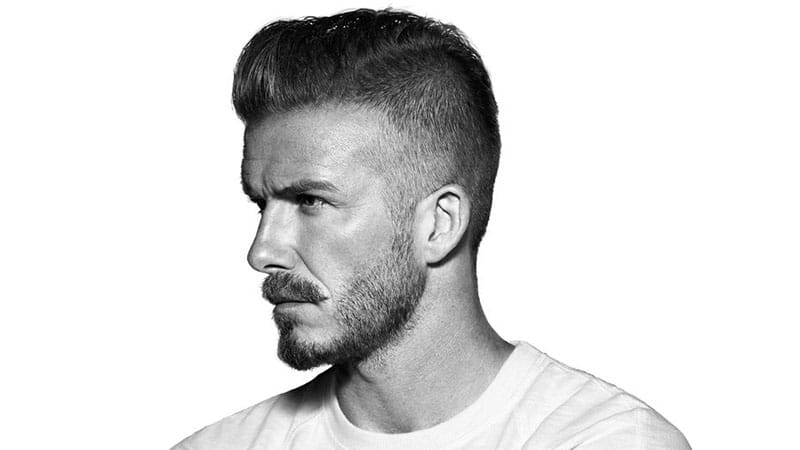 Side Part
When he's getting dressed up for formal events and special functions, Becks often rocks a side parted hairstyle. The cut is one of the soccer star's most sophisticated looks and also one of his most stylish. Perfect for any occasion when a suit is involved, be it work, dinner, or a wedding, Beckham's side parted style is a winning look that works every time.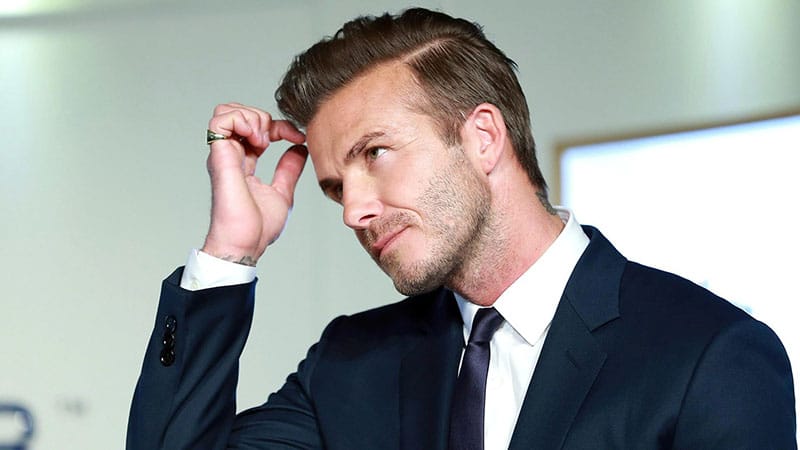 Faux Hawk
It may have been quite a few years since Becks rocked this haircut, but the faux hawk was one of his best looks. It was also a signature style for the star, which he often wore, particularly in his younger years. While he may have moved on to more mature cuts in recent years, Beckham's faux hawk continues to inspire gents to this day. The haircut, which mimics the appearance of a mohawk while softening its intensity, projects an edgy and youthful vibe.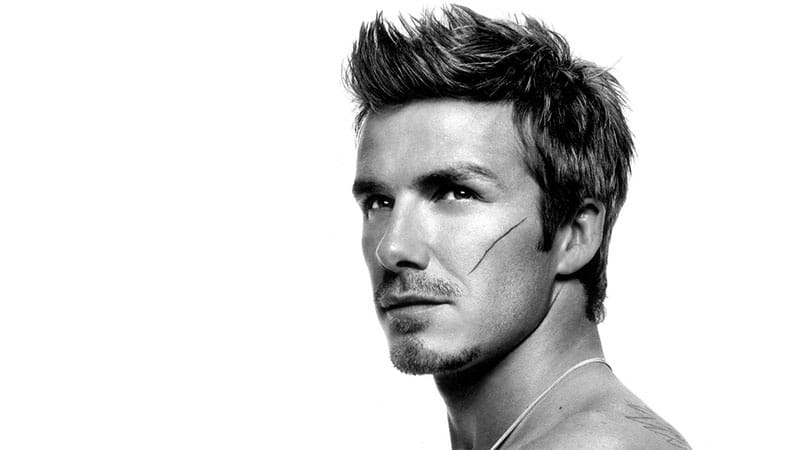 David Beckham Long Hair
While David Beckham isn't one to rock a lengthy mane, he does often grow his hair a little longer than his usual short styles. Ideal for creating more striking looks, such as a bro flow and pompadour, David Beckham's long hair is versatile and fashionable. His trick to maintaining his sleek style at a longer length is to keep everything neat, healthy, and polished.

Pompadour
In recent years, David Beckham's go-to hairstyle has been the pompadour. This on-trend look is the perfect option for the star and his sharp sense of style thanks to its fashionable appeal and classic sophistication. To keep the look youthful and fresh, Becks often opts to wear the cut messy with a slightly disheveled appearance.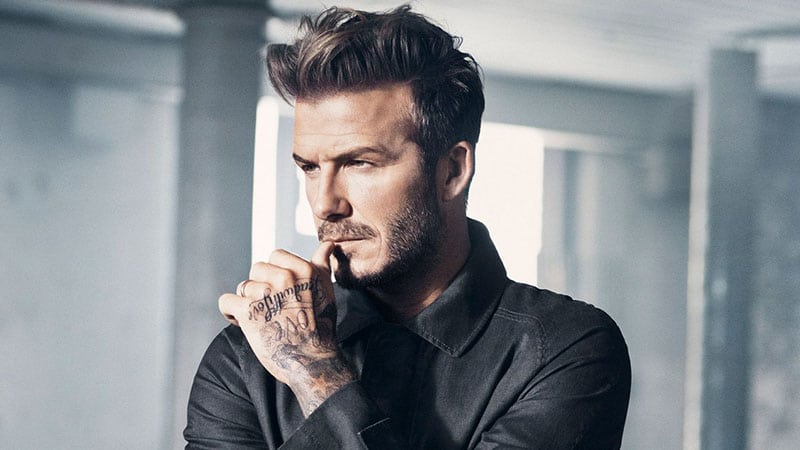 Blowout
These days, David Beckham frequently chooses hairstyles with short sides and a longer length on top. As such, it's unsurprising that's he's rocked a modern blowout hairstyle. The style is created by blow-drying the top of the hair upwards so that the strands stand up tall. Hair products are then used to give the style hold and structure. This high and voluminous hairstyle is one of Beckham's more unique looks, but it's also one of his best.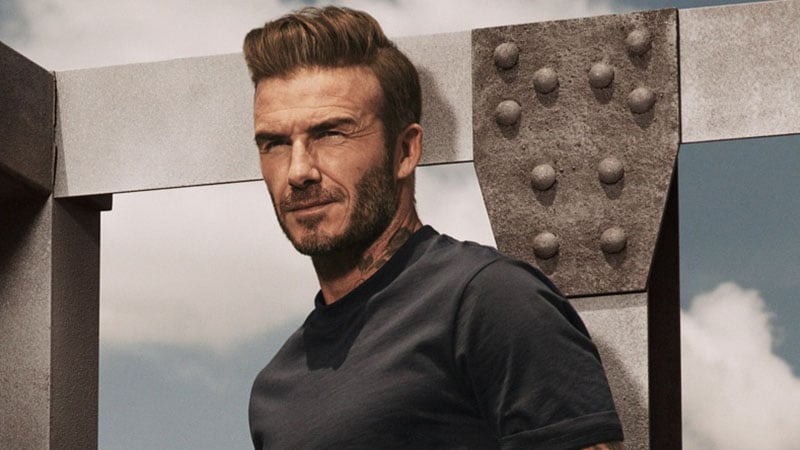 Mohawk
One of Beckham's most popular and famous hairstyles is the mohawk. He first rocked the cut when playing soccer and it inspired a mass of men to copy his bold look. Although the style was striking and eye-catching, it was also neat and stylish. As such, Becks provided his own take on this familiar look that quickly caught on. Today you can recreate this signature Beckham style for yourself. Just remember to keep a little bit of length on the sides to ensure a modern appearance.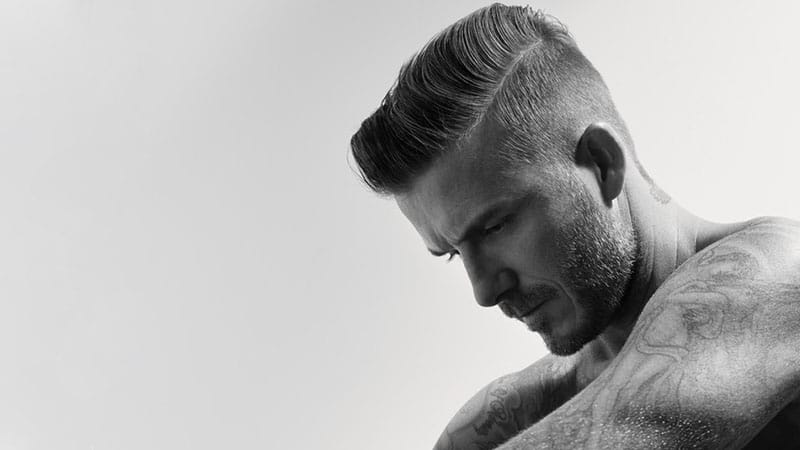 Messy Crop + Bangs
While Becks often appears polished and sophisticated, his look is never safe or boring. In fact, Beckham's style often includes a playful edge that is typically projected through his haircuts. This messy crop with bangs is one such cut that conveys a stylishly disheveled aesthetic. Unlike many of Beckham's other hairstyles, this impressive look is cut to sit forwards with choppy bangs resting on the star's forehead.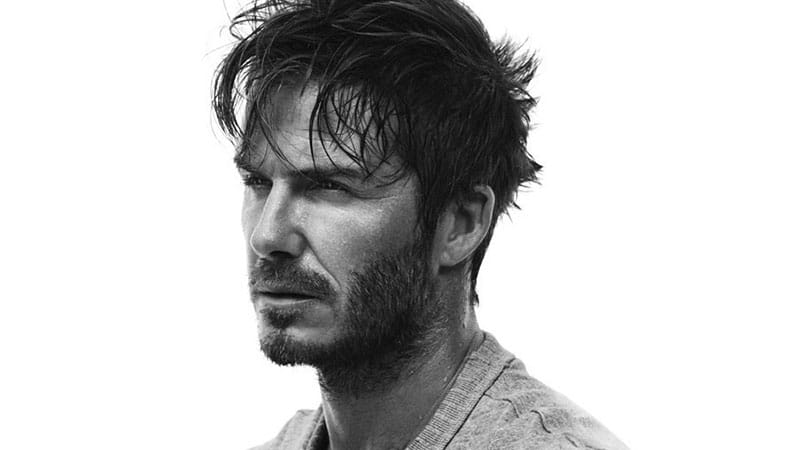 Quiff
Like the pompadour, the quiff is another great David Beckham hairstyle with a lot of volume on top. Unlike the pompadour, though, Becks often rocks this look with a medium length all over. As such, it creates a mature appearance with a suave style. With a mound of hair featured above the forehead, opting for a similar length on the sides and back also helps to balance this look for Becks, and it can do the same for you.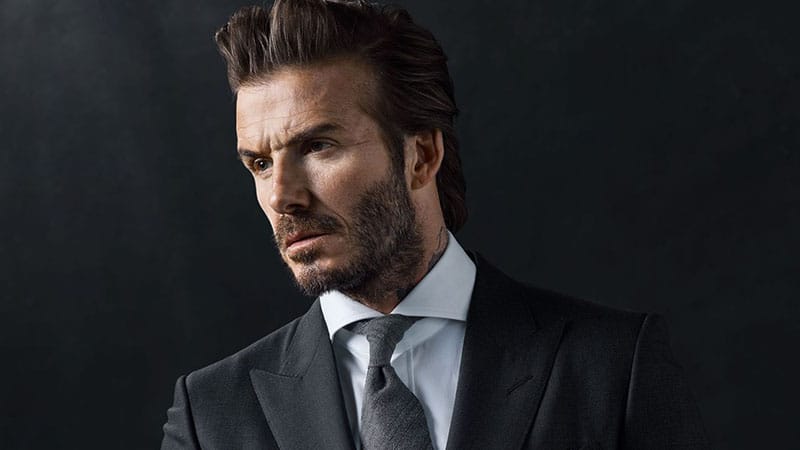 Disconnected Undercut
One of the reasons that Becks has become a style icon is that he's not afraid to try new and daring looks. While the cornrows may have been a fail, the disconnected undercut was certainly a win. Although the cut may be common these days, Beckham was rocking this awesome style before most others. As such, many gents followed his lead and paid a visit to their barber to have the bottom half of their hair shaved off.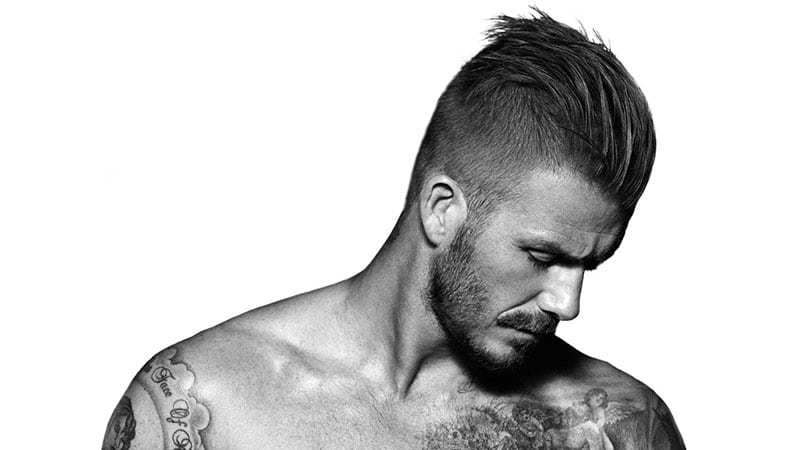 Bro Flow
Another classic David Beckham haircut is the bro flow. Becks often rocked this medium-length style during his soccer days and looked great doing so. The look, which is a contrast to his usual short crop, created a casually cool appearance for Becks. Today, this signature Beckham hairstyle is once again seriously cool, and while the star may not be rocking it right now, nothing is stopping you from donning this crop. Just consider leaving the bleach behind and wearing this great cut in your natural hair color for a modern update.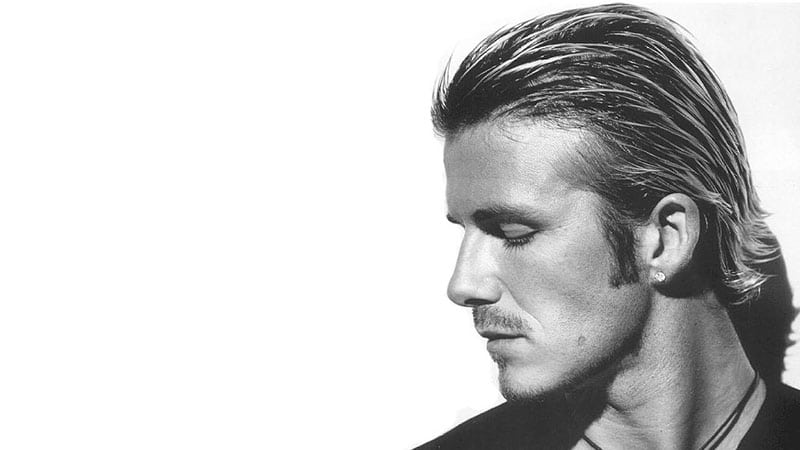 FAQs
What is David Beckham's hairstyle called?
David Beckham's most recognizable hairstyles are similar, varying between undercuts, comb overs, side parts, pompadours, quiffs, and faux hawks. He tends to keep the sides short, with more length on top that allows for versatile styling.
What does David Beckham use on his hair?
While we haven't seen exactly what's sitting on his bathroom counter, it's likely that David Beckham's' preferred styling products include a matte wax, texturizing paste, or even dry shampoo. He has finer hair, which means less need for high hold products, and his hair is always well textured with a matte finish.
Does David Beckham dye his hair?
David Beckham is certainly not afraid of a bit of hair dye. While his natural hair color is a chestnut brown, he's worn it both platinum and silver-blonde, as well as highlighted with honey and white blonde.
How do I cut my hair like David Beckham?
Because David Beckham has had many hairstyles over the years, it's going to best to take along reference images for your barber. However, you'll generally want to ask for short sides, with either a scissor cut or taper, and a couple of inches left on top. Alternatively, you could also request an undercut if you prefer your sides a bit shorter.
SUBSCRIBE TO OUR NEWSLETTER
Subscribe to our mailing list and get interesting stuff and updates to your email inbox.