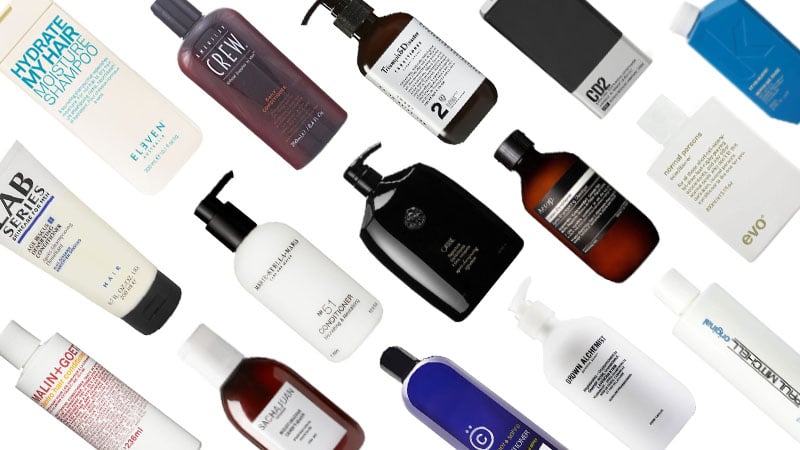 Finding the best conditioner for your hair can be a long and strategic process. There are multiple questions you want to ask yourself before purchasing a conditioner that appears to be good enough for the time being. Thoughts such as 'will this strengthen my hair?' or 'will this prevent hair loss?' are common amongst men when choosing the right conditioner. Therefore, we have collated the best men's conditioners to make the process of selecting the right product quick and easy.
1. Patricks CD2 Moisturizing Conditioner
When finding a good hair conditioner, it is important to consider the amount of texture you are searching for. If you love something hard-hitting and deep-rooted, then Patricks CD2 Moisturizing Conditioner is perfect for you. This product is designed to assist the quality of men's hair by targeting issues found at the root of each hair follicle. While aiming to protect from chemical and environmental damage, this conditioner also ensures to prevent hair loss. Thanks to their 'recovery compound' ingredient, you will see less hair on the ground and more on your head.
2. Oribe Signature Conditioner
Oribe's signature conditioner is a definite must-have in your shower cabinet as it is bursting with some great qualities. This luxurious and hydrating product aims to restore shine and repair and strengthen any damaged hair. With the brand's signature scent of watermelon, lychee, and Edelweiss Flower, your hair will not only look stronger, but it will smell better too. The ingredients in this conditioner, such as macadamia nut oil, also allow for this conditioner to be used daily.
3. Kevin Murphy Repair Me Rinse
Kevin Murphy Repair Me Rinse conditioner has been designed as a treatment product, which allows for a more hydrated, smooth, and easily manageable head of hair. As it is made from bamboo and silk amino acids, this product will strengthen your hair and protect it from any damage. If you want to nourish and restore your locks instantly, then Repair Me Rinse conditioner will be a great choice for you.

BUY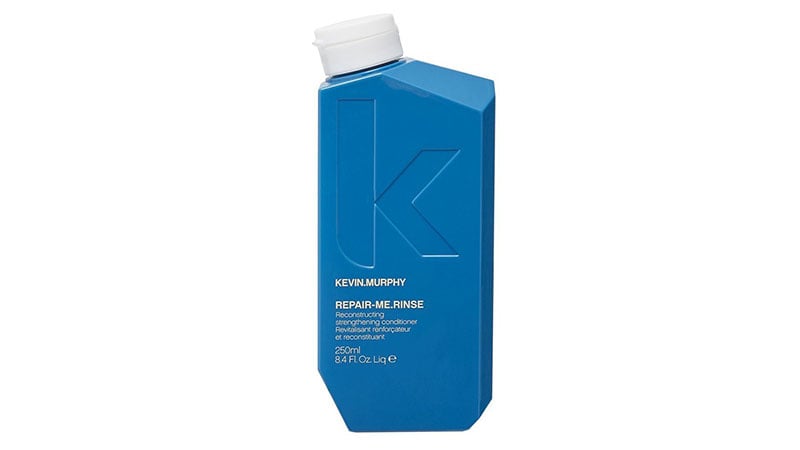 4. Evo Normal Persons Conditioner
A conditioner that is suitable for everyone is the Evo Normal Persons Conditioner. This light-weight product is infused with scalp-stimulating ingredients, which means plenty of hydration and hair growth. If you're after a product that is different from the rest, you can experience a cooling sensation on hot days with this conditioner.

BUY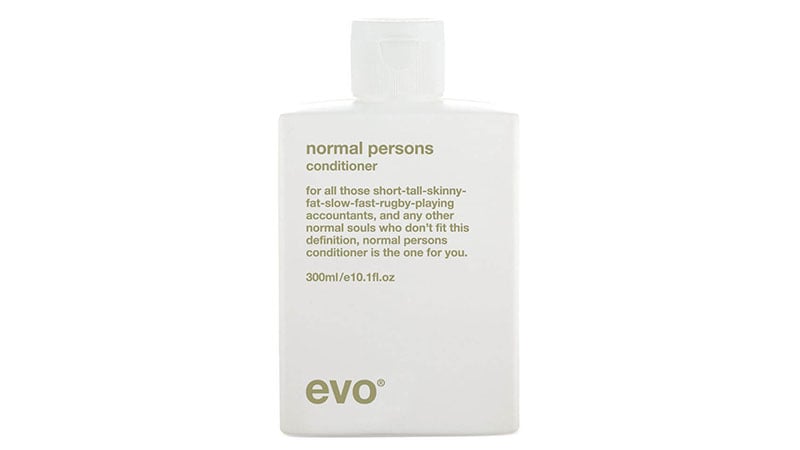 5. Eleven Hydrate My Hair Moisture Conditioner
The Eleven Hydrate My Hair Moisture Conditioner is the perfect addition to your hair care regime. This product is rich in fatty acids and strengthening proteins that aim to soften and smooth out your hair. It is suitable for all hair types, but it is specifically created to replenish dry, damaged, and brittle hair. This rich formula will leave your hair feeling silky-soft after every use. This cruelty-free and Australian made men's conditioner will pamper your gorgeous strands of hair in an instant.

BUY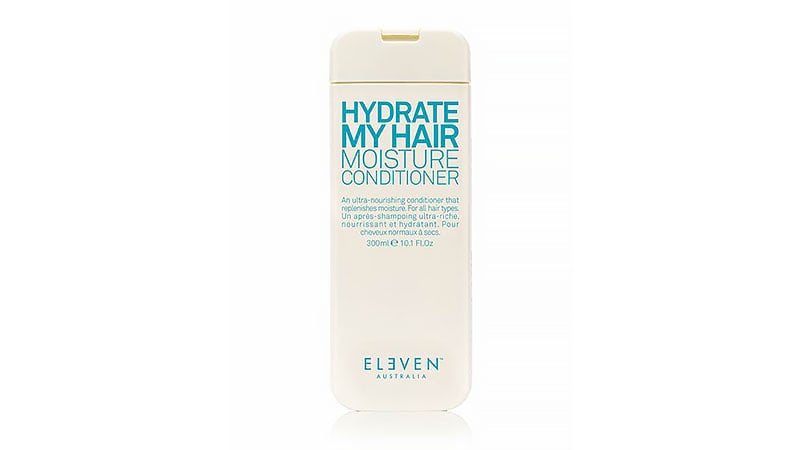 6. Lab Series Age Rescue Densifying Conditioner
The Lab Series conditioner is made specifically for men and is a must-have product. It features moisturizing and volumizing qualities that will leave your hair feeling super soft. As said in the title, it aims to reduce signs of aging by rejuvenating the scalp and densifying the texture of your hair. This conditioner will leave you looking sleek and flawless, which is the perfect combination for any men's conditioner.
7. Marie-Stella-Maris Nourishing and Revitalizing Conditioner
The 'No.51' conditioner by Marie-Stella-Maris aims to provide men's hair with a nourishing and revitalizing finish. As it is blended with Almond Oil and Birch-juice, your hair will look shinier than ever. This light-weight conditioner is the perfect option for men with normal to dry hair, and it even comes scented with botanical aromas. You will be left feeling on top of the world after using this product.

BUY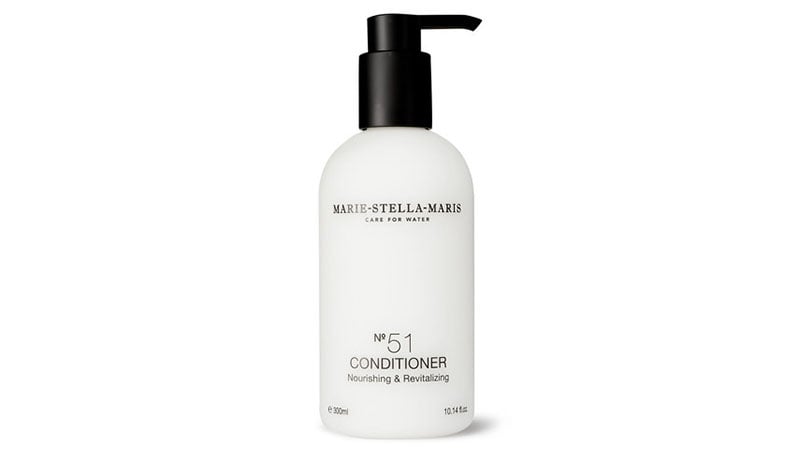 8. American Crew Daily Conditioner
The team behind American Crew has produced a conditioner that is packed full of amazing ingredients. It includes Ammonium Quaternarium Salts, which allows for optimal conditioning; Panthenol, which moisturizes the hair without build-up; and Methol and Peppermint Oil to tone and invigorate the scalp. If these ingredients weren't enough for your checklist, then you will love this next one. This conditioner is also infused with rosemary and thyme extracts, which are incredible for promoting healthy hair.
9. Sachajuan Moisturizing Conditioner
This Stockholm-based label prides itself on its use of ocean-silk technology, and you can expect to see it in this moisturizing conditioner. This product aims to provide the ultimate moisturizing experience for men's hair. It will detangle, de-frizz, and replenish dry and damaged hair. If you know your hair feels dry and needs some tender love and care, then this conditioner will be perfect for you.
10. Malin + Goetz Cilantro Conditioner
This conditioner may be seen as a different one from the rest due to being infused with cilantro. This infusion allows for a natural and gentle approach to conditioning your hair, which will leave it feeling hydrated. You can also be assured that this product eliminates the possibility of greasy or tangled hair, which means luscious locks all day long.
11. Triumph & Disaster Conditioner
Get ready for your hair to receive the ultimate hydration with the Triumph & Disaster conditioner. This product contains argan oil and Tamzen pepper, which both provide hair-strengthening qualities. If you're one to choose your conditioner based on what it smells like, then you will like this product as it is scented with fresh cucumber and mint. Let your hair get a taste of luxury with this conditioner and be left with nourished, detangled, and de-stressed hair.
12. K + S Men's Hair Conditioner
The K + S Men's hair conditioner is one of many products that are perfect for all hair types. Not only is it suitable for everyone, but it also contains some great soothing ingredients. As it is infused with peppermint oil and vitamins, your hair will be dandruff and dry scalp-free. Nourish it with this light-weight conditioner, and almost instantly, you will feel the difference. It is one of the best conditioners for anti-frizz and dryness, so your hair will look and feel great all day long.
13. Grown Alchemist Nourishing Conditioner
A conditioner that is infused with vitamins A and K from black pepper is sure to leave your hair and scalp feeling better than new. These ingredients aim to help maintain natural shine, as well as strengthen, detangle, and soften your hair. This product also contains lavender and myrtle extracts to ensure your hair is moisturized and protected against drying. You will feel amazing for days long after the first use.
14. Aesop Classic Conditioner
If you're after a product that promises strength and moisture, then the Aesop Classic Conditioner is the one for you. This mint and herbaceous scented product will leave your hair feeling and smelling its very best. The botanical oils aim to hydrate and soften the hair, while also detangling and soothing. This is a luscious conditioner that is worthy of a place in your bathroom.

BUY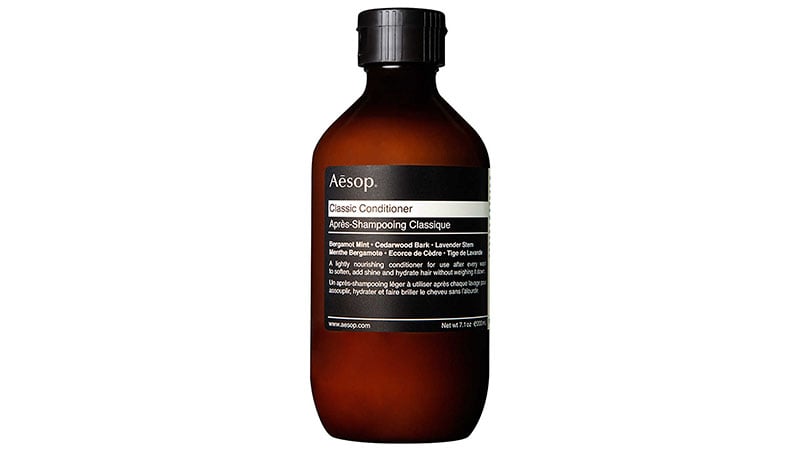 15. Paul Mitchell The Conditioner
This conditioner is manufactured as a stay-in product so you can have gorgeous hair all day long. The moisturizing qualities can smooth hair, reduce static, prevent dryness, and loose strands of hair back in their original structure. If you're seeking a conditioner that specifically targets moisture and texture, then the Paul Mitchell product will be your best choice.

BUY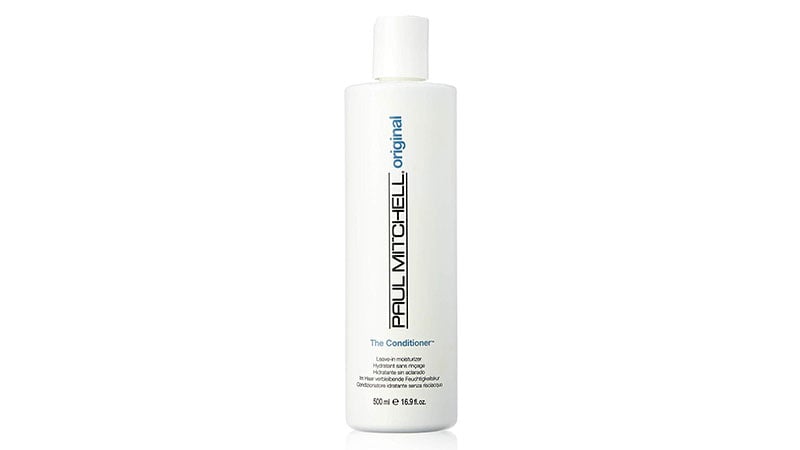 FAQs
Is conditioner good for men's hair?
Conditioner is excellent for men's hair. It will make your hair softer, reduce tangles, help repair damage, and protects your hair from further heat or environmental harm.
What is hair conditioner used for?
Hair conditioner is used after shampoo to add moisture and protection to your tresses. It's the hair equivalent of moisturizing your face after washing. It will make your hair softer, reduce tangles, help repair damage, and protects your hair from further heat or environmental damage.
What is the best conditioner for extremely damaged hair?
If your hair is really damaged, try a product like Patricks CD2 Moisturizing Conditioner, Oribe Signature Conditioner, or Kevin Murphy Repair Me Rinse.
Which brand hair conditioner is best?
Some great brands for hair conditioners are Patricks, Oribe, Kevin Murphy, Evo, and Eleven.
Should I deep condition overnight?
Unless it's a leave-in product, a deep conditioner is designed to be washed out after an appropriate period of time, which is generally five to 30 minutes. You should deep condition your hair two to four times a month, depending on its condition. If you want to sleep with a product in, look for something designed as a leave-in product, and wear a silk scarf to help keep the product on your hair, not your pillow.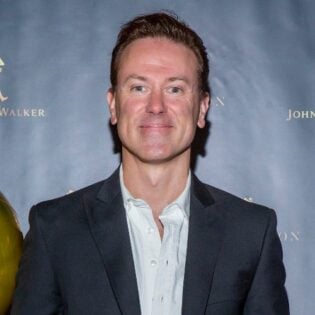 Roger Grinstead is a senior apparel designer for X2U with over 25 years of expertise in the fashion industry. He has expertise in menswear and womenswear trends and product development. When Roger is not designing the latest fashion garments, he enjoys writing about men's fashion, hairstyles, and grooming.
SUBSCRIBE TO OUR NEWSLETTER
Subscribe to our mailing list and get interesting stuff and updates to your email inbox.