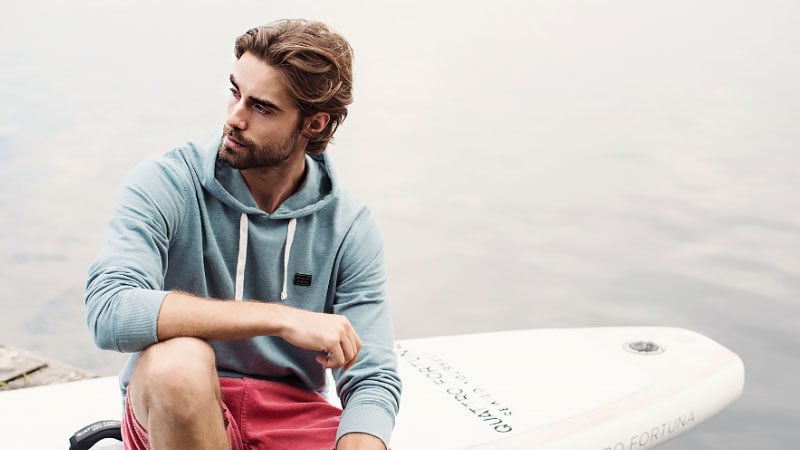 Surfer's hair appeals to men of all ages who want a look defined by its tousled, windswept appearance. The hairstyle was first popularized by surfers in the 50s, with disheveled or messy locks, as though they have just walked off the beach. Even if you aren't hitting the waves, there is mass appeal for these styles because they are so effortlessly cool and project a stylish yet carefree attitude. Traditionally, surfers may have had thick, long, and sun-kissed locks; now, whether you have wavy, curly, or straight hair of varying lengths, there is an option for everyone. Thanks to wax and pomade products and sea salt mists, these looks are easy to achieve, regardless of whether you live near the ocean or not! Keep reading to find the perfect hairstyle for you.
1. Long Curly Hair
Curly hair can be hard to maintain and appear unruly and unkempt at times, but it is also sexy and can frame the face. In particular, long curly hair for men looks excellent, and you don't have to be a Game of Thrones character to pull it off, either! You want to enhance your natural texture and maximize the volume, which can be done with a styling product. If you have frizz, you can also use a curling cream that aims to tame any fly-away pieces. For a messy and grungy look that gives the impression you've just walked off the beach, sea salt spray is a great addition to your styling routine!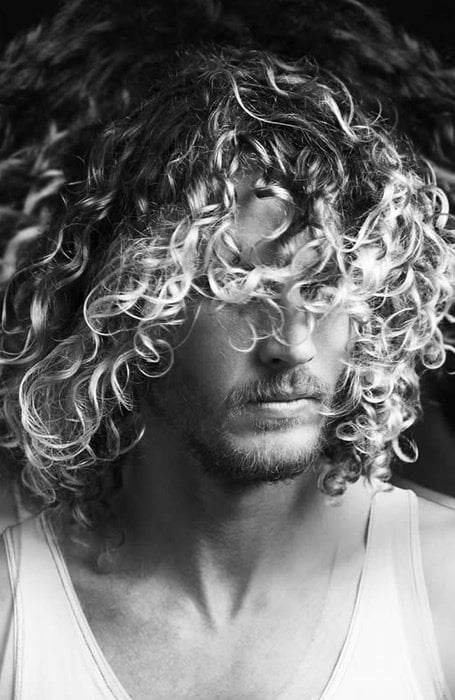 2. Tousled Hair
Tousled usually describes hair that appears messy or windblown, but there is a definite appeal about this look, especially if you are into the surfer lifestyle. It was a haircut first popularized in the 50s by surfers, who left their thick hair to grow out a little, resulting in a handsome and unkempt appearance. The surfer's hair is often bleached blond naturally by the prolonged exposure to the seawater and the sunshine. To achieve this look, you can add a little sea salt spray and scrunch your locks so that they create a great textured appearance that is stylish yet casual.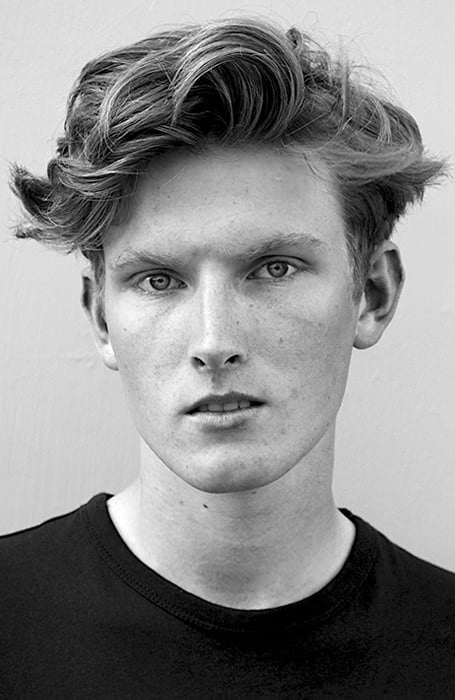 3. Long Wavy Hair
Wavy, thick, and long hair can be incredibly sexy. It is a look that has long been favored by rockers and surfers and continues to gain popularity. There is something incredibly attractive about a man with hair that falls around his shoulders. There are many choices for the right style, but the best option is to keep it simple and enhance your waves. To achieve this look, you can make use of styling products that maximize your natural texture. These include a curl cream applied to damp hair and left to air dry or a sea salt spray. There are also other ways to play into your hair's waviness, such as braiding it first.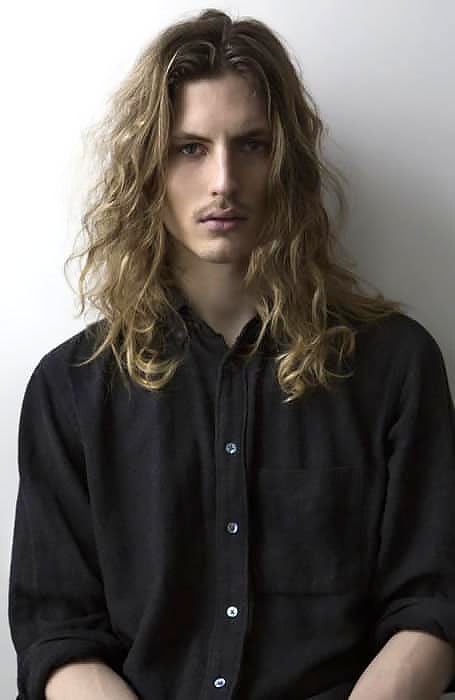 4. Man Bun
In recent years man buns have become one of the most popular styles for men. It is a look that is effortless, worn with confidence, and it is also simple and easy to achieve. Men can wear the hairstyle to keep their locks out of their face, and it works exceptionally well for natural curls. To enhance your hair's texture, choose a matte product that you can add to your fingers and run through your hair before putting it in a bun. This will create a textured, windblown effect, which is attractive and very much in line with the surfing aesthetic.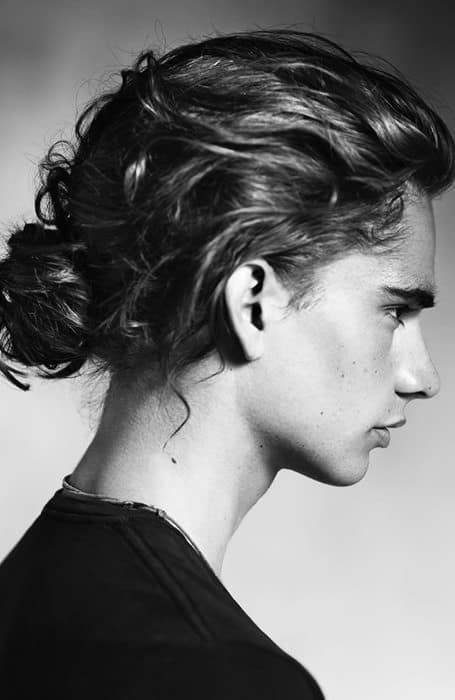 5. Medium Length Wavy Hair
There are plenty of ways to style medium-length wavy hair. Whether you want to let them hang loose or create a textured man bun. Adding a little product to enhance your hair's natural texture and maximize volume is a good idea, or you can create a glossy effect. That said, this look is so sexy that it needs very little to make a statement and turn heads!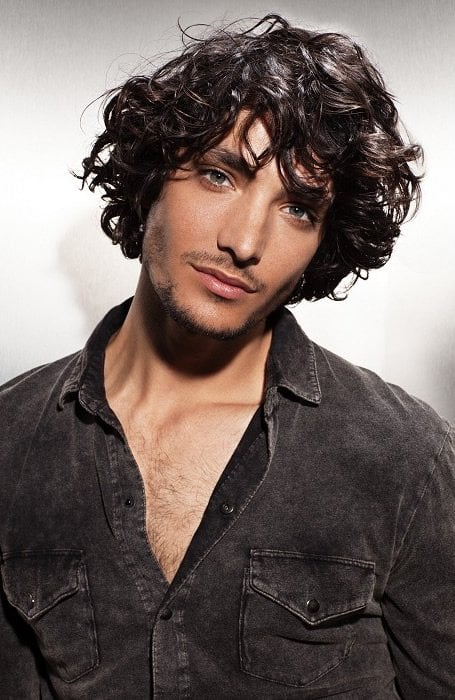 6. Medium Length Messy Hair
Messy hair is attractive on men as it has that sort of bed-head type appearance. It may look like you have just woken up or walked in off the beach, and there is definite appeal in this because it is so effortlessly cool. This unkempt appearance with medium-length hair has become a popular look. It is quick and easy to style with pomade or wax. All you need to do is run a small amount of product through dry hair to add volume to the roots and scrunch it through the ends.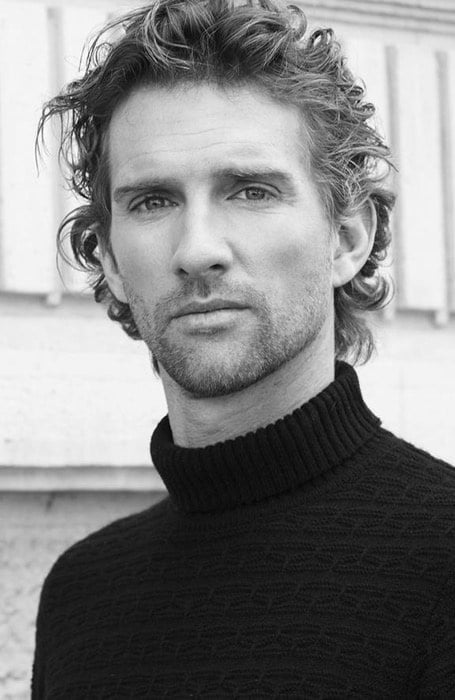 7. Faux Hawk
You probably know of the traditional mohawk, an incredibly daring and edgy cut, but the faux hawk is just as cool. It is a very youthful look that is great if you want both playful and practical styles. There are also many versions of the cut; in general, the hair is defined by the spiked top, while the sides are shorter. Don't be afraid to experiment with various styling products. This includes wax, which you can work through the ends of your hair upwards to create a dramatic pointy appearance.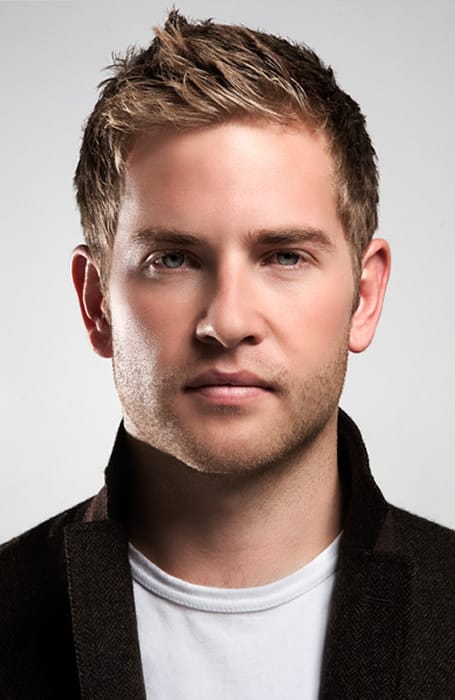 8. Buzz Cut
A buzz cut is a short hairstyle that is clipped close to the head with a razor. The term refers to a range of short military-inspired haircuts that are fuss-free and masculine. If you don't want to spend time on your hair routine or waste money on styling products, this is the way to go because it is fresh yet effortless. It requires almost no grooming, except trimming, to maintain the length. It is also a cut that shows off your facial features and is especially complimentary with oval-shaped faces.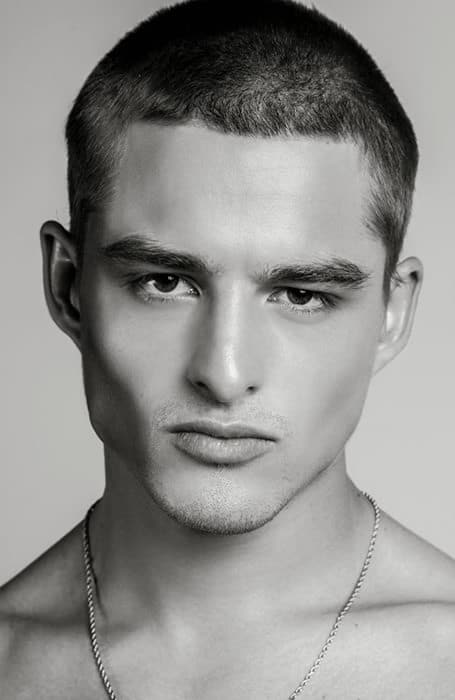 9. Short Messy Hair
Short messy hair is casual but cool, and it is perfect for a variety of different occasions. The laid-back style can work on several hair types and lengths, but short hair is undoubtedly one of the most effortless options. Use a small amount of matte pomade or wax and work it through your scalp; this will add volume. Finish it by adding it to the ends too. The disheveled appearance creates interesting texture and contrast.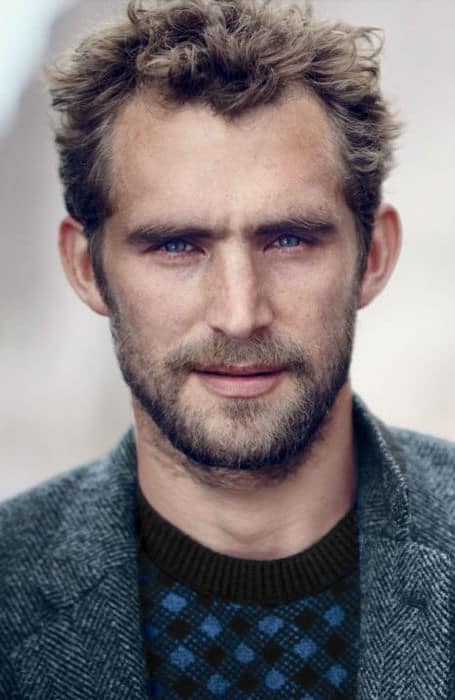 10. Long Straight Hair
There may have been a time when long hair was reserved for women and short hair for men, but that outdated way of thinking is a thing of the past. Men have embraced hair of all lengths, challenging gender stereotypes and expectations. There is a definite appeal for men to have long hair, and the right haircut and styling products can help you achieve an effortlessly cool appearance. You will want to use sulfate-free shampoo and conditioner to keep your hair looking great, and don't leave it too long between trims. Enjoy the feeling of the wind blowing through your mane, and embrace the attention you are going to receive!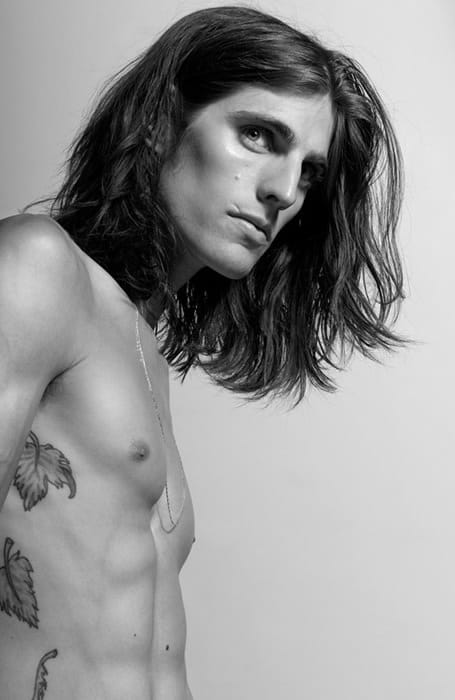 11. Medium Length Tousled Hair
You will never have a bad hair day again with medium-length tousled hair. It may appear messy and windblown, but that is all part of the appeal. This length of cut is trendy for men as it works for a variety of different styles, from curly and wavy to straight. That said, tousled hair's unkempt appearance tends to suit wavy or curly locks the best as it enhances the natural texture. Add a little sea salt spray and run your fingers back through your hair for the perfect finish.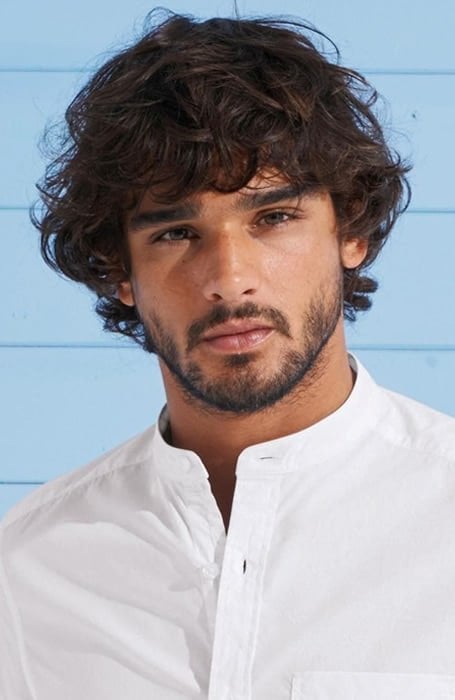 12. Crew Cut
A crew cut is one of the most wearable men's hairstyles, and not only is it practical, but it's also cool. It is one of the more classic haircuts, often cut short in length, being slightly longer on the top and shortest at the back of the crown. This is the perfect choice for someone who wants a fuss-free look; it requires very little maintenance and minimal styling. It lends itself well to various settings, including more formal occasions, and is great without any effort!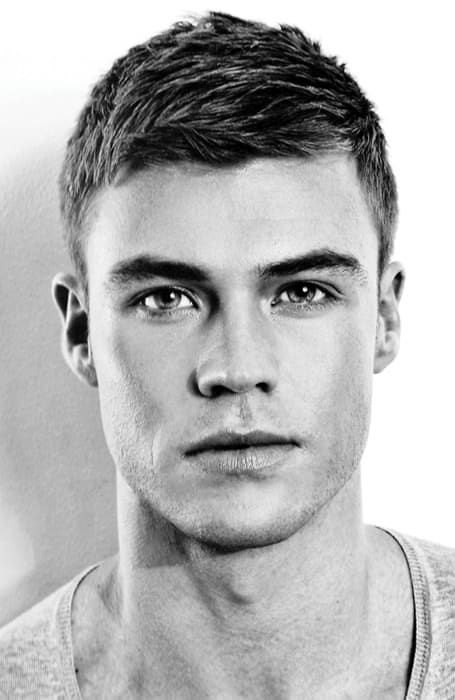 13. Medium Length Curly Hair
Curly hair on men is attractive, and loose, medium-length waves have a beachy feel to them. This look makes it seem like you have just emerged from the ocean and has a very relaxed and natural appearance. If you want to create this style with your curls, let them dry naturally and use a sea salt spray. There are also several curling products on the market that can help you enhance your natural curl.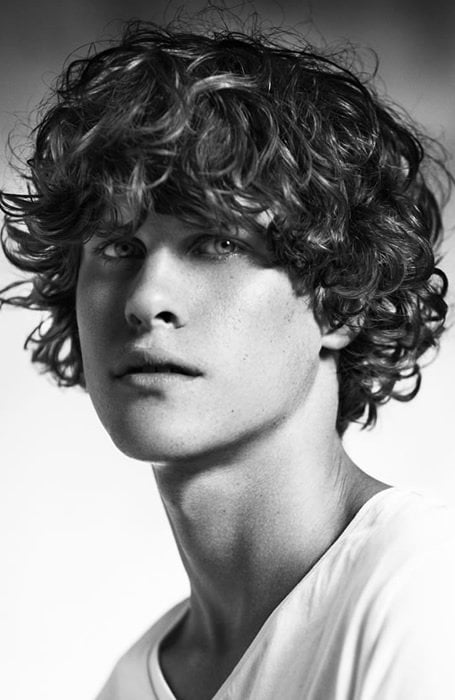 14. Curly Quiff
Men of all ages can rock a quiff because it is a classic and stylish look that also works with curly locks. Quiff hair can be created by brushing the hair upwards, away from the face, although curls make this slightly harder to do, and you will need to play around with various sections to ensure that it falls in a way that complements your natural hair type. Styling products may also help you to rearrange your hair the way you want it. If you're going to get a quiff, you need to wait for your hair to grow out before heading to the barber so that they have some length to work with.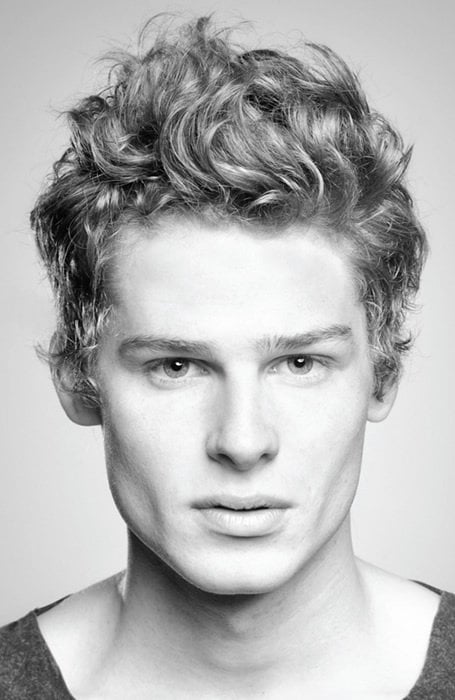 15. Wavy Quiff
The quiff is defined as being long on top and short at the sides and back. It is then brushed upwards, and backward creating a voluminous and contemporary look. With the help of wax, gel, or pomade, there is a wide variety of ways to style it depending on your face shape, hair length, and texture. A wavy quiff has definite appeal as it creates a rather ruggedly handsome appearance. Surfer's hair is all about a relaxed aesthetic, and this look is definitely that!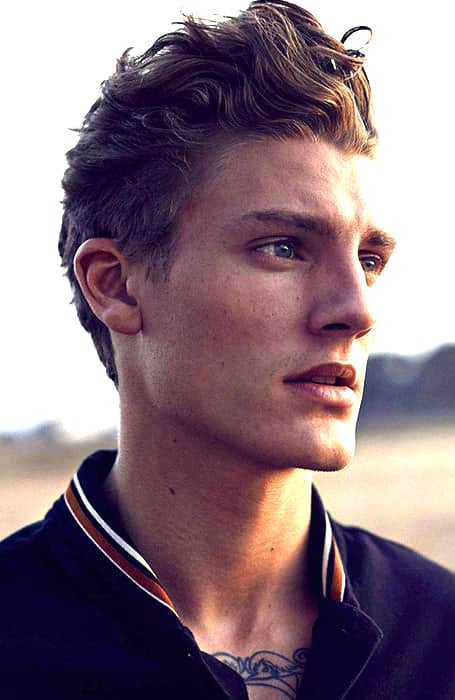 16. Mid Fade
Fade haircuts have a very modern aesthetic, and the interesting dimensions create a wonderful contrast. The mid fade, in particular, is one of the most wearable haircuts because it is between the low fade and high fade, tapering in the middle of the head, between your temple and ears. It is also quite versatile and can be styled with a variety of hair lengths and textures. If you're looking for a cool cut, this is it.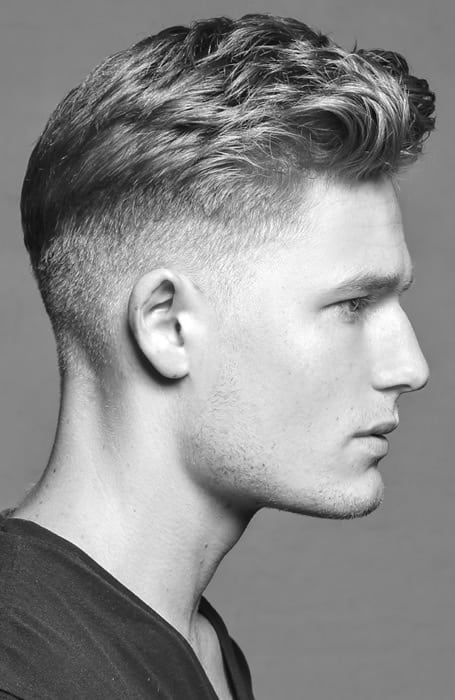 17. Skin Fade
Skin fades are an edgy and stylish option and one of the most popular men's hairstyles. The term refers to a cut that is shaved around the back of the neck and upwards towards the head, with the top appearing longer. It is sleek and can create a very modern and contrasted look. When heading to the barber, be sure to vocalize exactly what you want, whether you need it to start higher on the sides or wish to retain some length.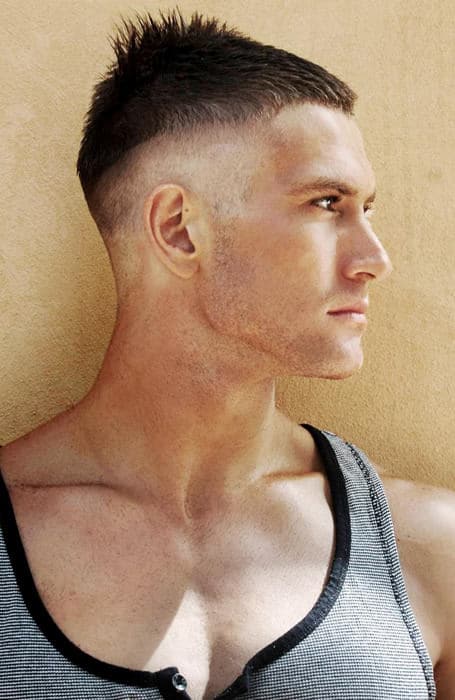 18. Undercut
The undercut is a hairstyle defined by being short in the back and above the neck, while the rest of the hair is left longer. It first gained popularity in 1910 and was a top pick for several decades. In recent years it has been enjoying its moment in the limelight again. It is a look that requires little maintenance and is therefore great for those men who prefer hair that requires minimal effort. You can also spend more time on other things than worrying about having to style your hair every morning. The cut is particularly attractive on those with slightly wavy hair as it creates an interesting contrast with the two textures.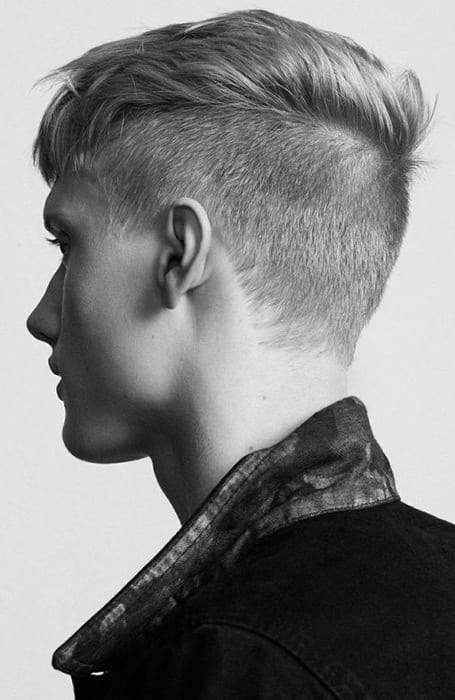 19. Pompadour
The pompadour is a hairstyle that was first popularized in the 50s, but it remains a fantastic style choice because of its wearability; there are many stylish options to choose from. The dimensions are simple and defined by the volume at the top. Curly or wavy hair can benefit from the style as it has a modern and fun aesthetic, adding to the thickness and creating a striking and edgy look.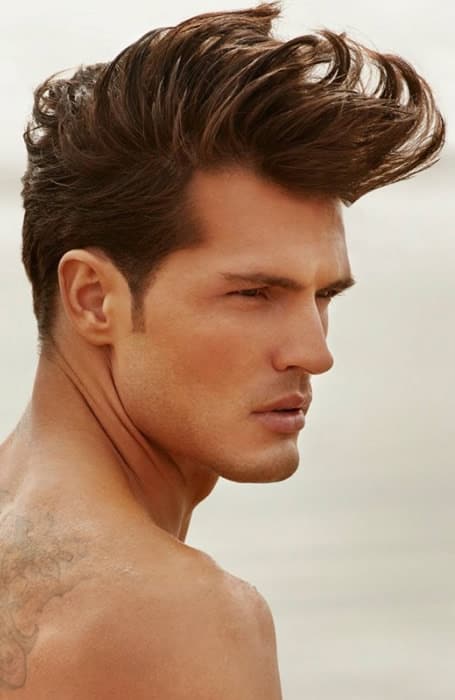 20. Long Messy Fringe
If you want a look that makes a statement, then the long messy fringe is for you. Fringes require a bit of maintenance and styling, but they can make any hairstyle incredibly interesting. It can also work with almost any hair type. If you want to ensure that your locks don't fall into your eyes, it is a great option to style it sideways, creating a swept appearance. For natural-looking spikes or texture, you can add a matte product to damp hair.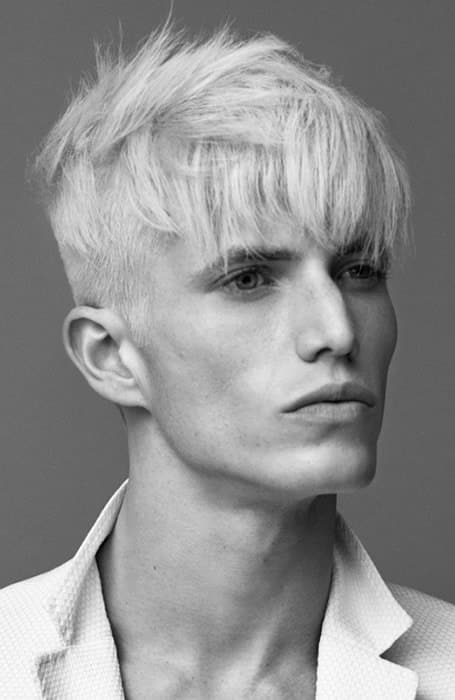 21. Curtains Hairstyle
Curtain hairstyles are certainly not new, with two notable fashion movements, including the '60s with the hippies and then again in the '90s thanks to grunge bands; and now they have been enjoying a surge of popularity in recent years. They are defined by a middle parting which then features an undercut or fades on the sides and back. There are many variations of the look, but it demands attention yet still retains that laid-back aesthetic. This new approach to the haircut is also a bit more modern and easier to wear. It can be particularly flattering when customized to your hair texture and length.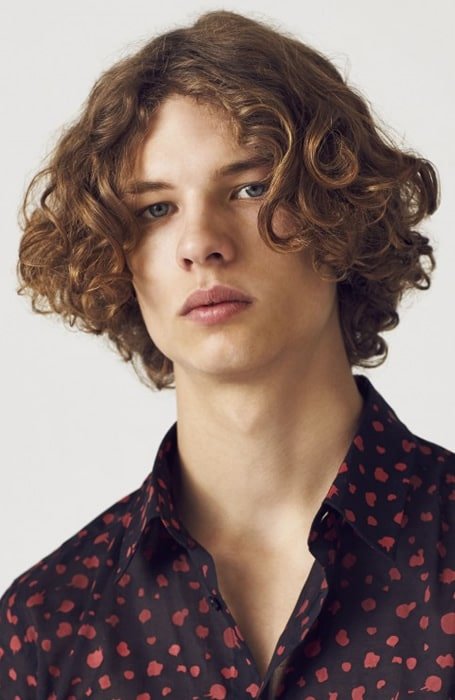 22. Short Fringe
Short fringes require far less maintenance than the longer ones and are a bit more practical for men who are on the move or play sports. They also can frame the face and create an edgy look. There is a wide range of hairstyles to choose from, whether you prefer tapered sides or an undercut. Regardless of what you choose, your fringe will become the focal point of your appearance.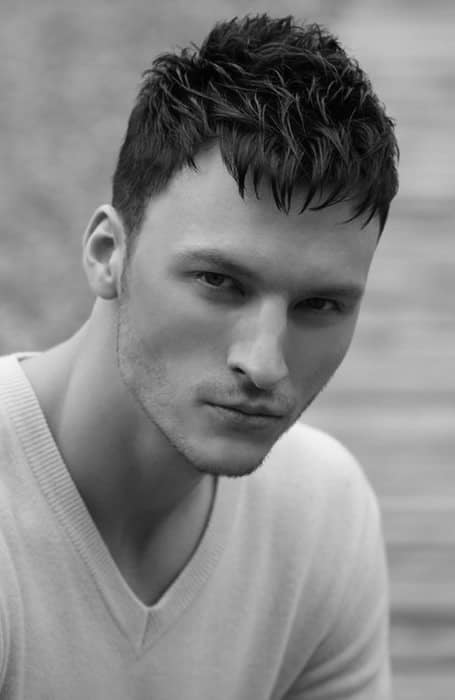 23. Short Wavy Hair
Texture and presentation are essential, and if you love the short, wavy hair look, you can achieve this by using conditioner and adding a mousse to your locks afterward. Almost any hairstyle can be transformed with the right products and styling tools, and you can customize your hair the way you like. That said, this is one of the most laid-back and effortless looks you can have. It is perfect for a weekend hanging around the beach with friends and is fantastic for date nights. That said, be warned; your partner will likely want to run her fingers through your hair.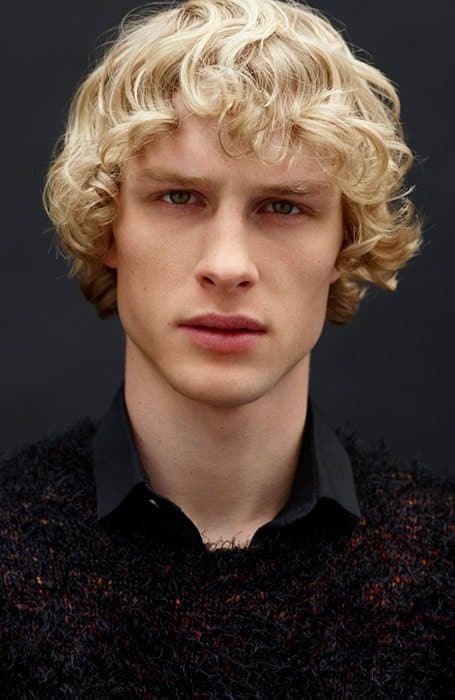 24. Wet Hairstyle
The wet hairstyle is achieved quite naturally for surfers because they have often just emerged from the sea, but if this look inspires you, you can get it too, with the right hair product, such as hair gel. It would be best if you had a lot of it, too, to help set it in place. This look can be slicked back, combed to the side, or worn with a fringe. The latter is a great way to frame the face and can create an interesting and edgy appearance. It is also a cut that tends to suit many different hair shapes, including wavy hair.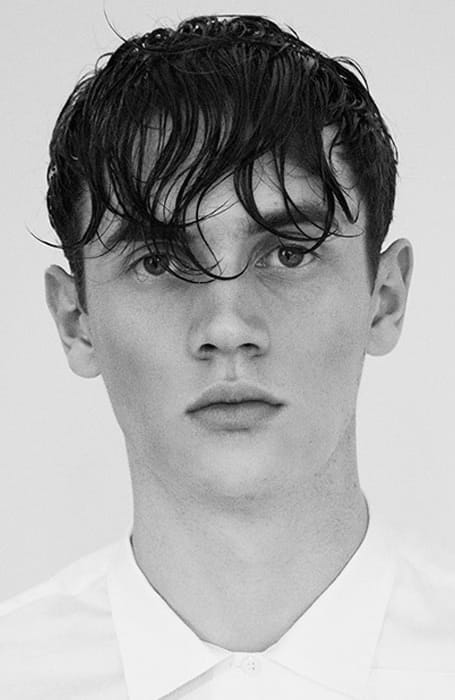 25. Shag
The shag haircut is layered on the tops and sides but can be long, short, or tousled. It is a look that was first popularized in the 70s when teenage heartthrob David Cassidy appeared on the hugely popular series, The Partridge Family, styled with his hair this way. It is now becoming more and more accepted by men all across the world. Perhaps the best thing about the shag is that it is easy to style with minimal effort. This is ideal for men who do not want to spend a long time on their hair and want to get ready quickly. It is also a cut that tends to suit multiple lengths and textures. This makes it an incredibly appealing and laidback option.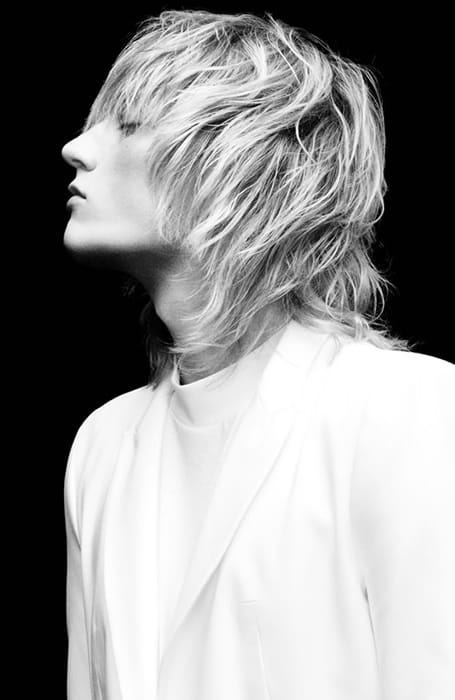 FAQs
What is a surfers hairstyle?
A surfer's hairstyle usually appears windswept or tousled, creating a very laid-back aesthetic. There are many different looks to choose from. Traditionally, it has been inspired by surfers whose exposure to the sun and saltwater left their hair with gorgeous sun-kissed locks that required minimal styling and were low maintenance.
How do you style surfer hair?
The beauty of surfer hairstyles is that they have a very effortlessly cool appearance. The original style was inspired by surfers in the 50s who typically had long, thick hair which was bleached blonde by the sunshine and left messy and windswept. It has since inspired a wide range of different styles, but you can achieve the look by letting your hair grow, using products like sea salt spray, or pomade to scrunch your locks.
Do surfers dye their hair blonde?
There is no need for surfers to dye their hair blonde because the daily exposure to the sun, combined with seawater, creates a natural bleached effect.
How should I wear my hair when surfing?
When surfing, you can leave your hair loose and embrace the unkempt appearance, or if it is very long, you may wish to braid it to keep it away from your eyes. You may also want to wet your hair before surfing as dry hair is more absorbent, and rinse it straight after getting out of the ocean.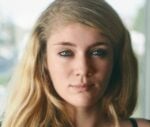 Cailyn Cox holds a degree in journalism and has been working with The Trend Spotter as a writer for over ten years. She has worked with some of the most prestigious women's and men's lifestyle publications. For her, writing is not just a job; it's a passion, which is why each article she writes is approached with such enthusiasm and dedication. She has extensive knowledge of hairstyles, tattoos, and beauty and has made a career out of creating informative articles that appeal to women and men of all ages.
SUBSCRIBE TO OUR NEWSLETTER
Subscribe to our mailing list and get interesting stuff and updates to your email inbox.