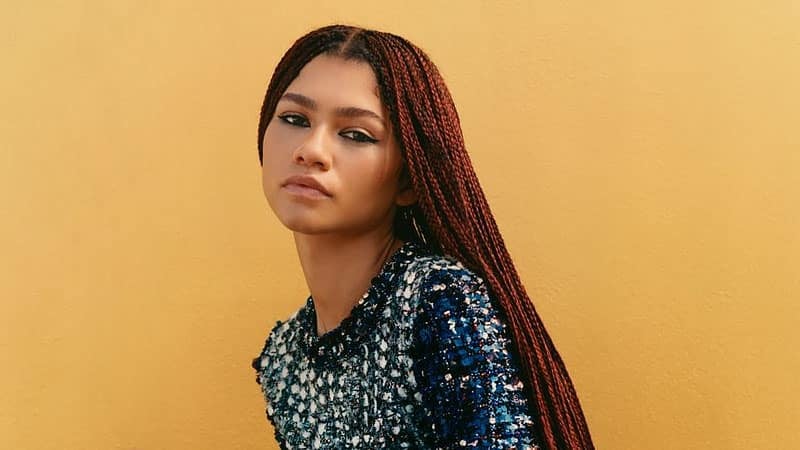 We all know the right protective hairstyle can revolutionize your hair game, and let us tell you, micro braids will become one of your favorites. These super tiny individual plaits are chic and undeniably cool. They are created by using only a few strands of hair for each braid, making the installation process time-consuming and expensive but often worth it! You will have many opportunities to experiment and adapt your look. This could include different lengths, exciting and bold colors, and interesting styles. Are you not convinced? Keep reading to discover all you need to know and become inspired by these cool girl-approved micro braids hairstyles.
1. Box Micro Braids
Box micro braids are for you if you have been looking for a stylish and super-expressive new protective style. These mini plaits are loved because they look fantastic and can be worn in different ways, including creating them with box braid parting. Style them with baby hair for a romantic finish that will soften your features.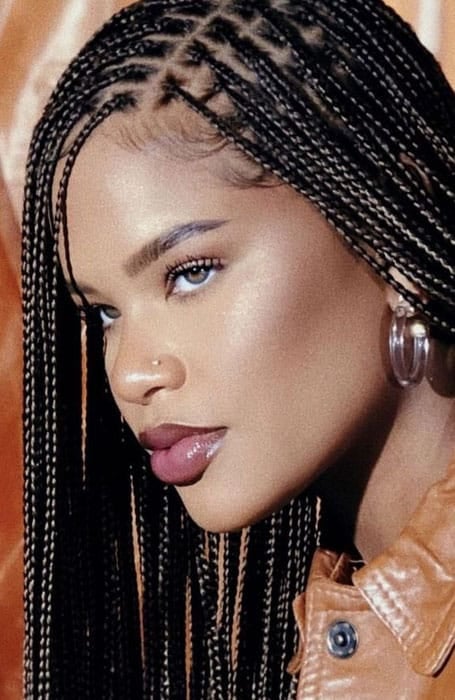 2. Crochet Micro Braids
Stylish and fun, micro braids are the look every woman should try at least once. The small plaits are created with only a few strands of hair, and while this leaves you with a head-turning result, the installation process can be time-consuming. Alternatively, the crochet method could work wonders and get you out of that salon chair much faster. The point is to add hair extensions using a latch hook.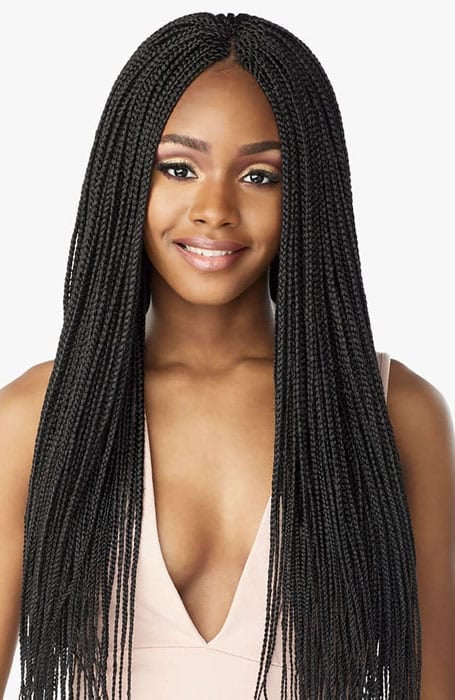 3. Threaded Micro Braids
Step up your style game with threaded micro braids. The tiny individual plaits are created with a few strands of hair; although they take forever to install, it will be worth it. They can be worn in different ways, letting you experiment but also find the perfect 90s hairstyle throwback to give you that effortlessly cool look with a youthful twist.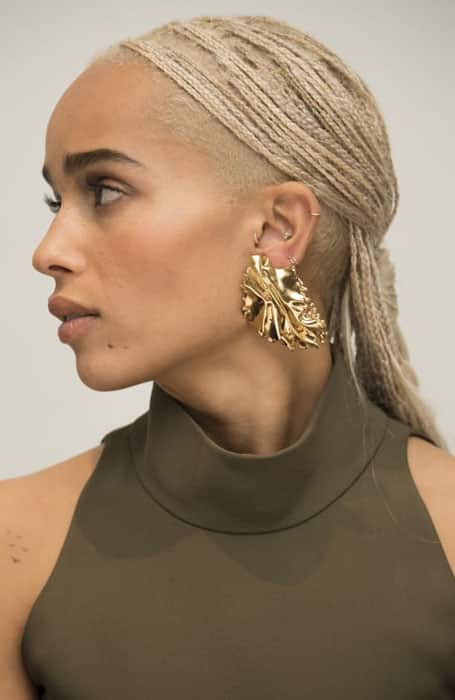 4. Long Micro Braids
We love long hair because there are so many ways to style it. Do you want to wear your micro braids in a high ponytail or a cute bun with loose side pieces? You can do that, too, with minimal effort. The length will add to the style and will guarantee to be a head-turner!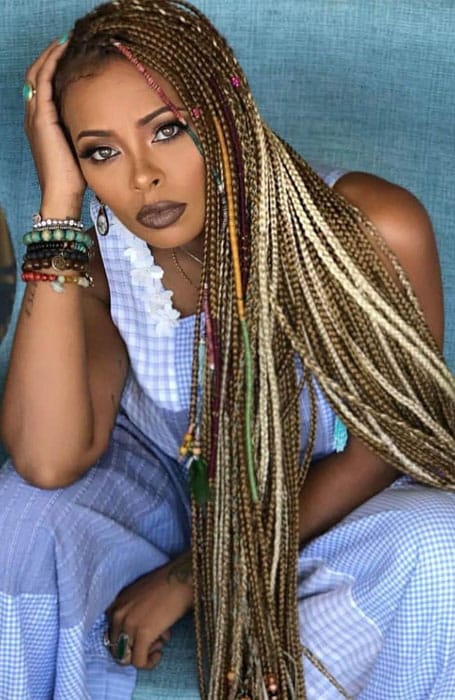 5. Short Micro Braids
Micro braids look stunning with short hair, although you will not have as many opportunities to get creative or experiment with the finish. The upside is shorter strands do not feel as heavy and will not put as much tension on the scalp, which is excellent news for those with thin or fine hair textures. Style your mini plaits into a bob or similar look for a chic and sophisticated result.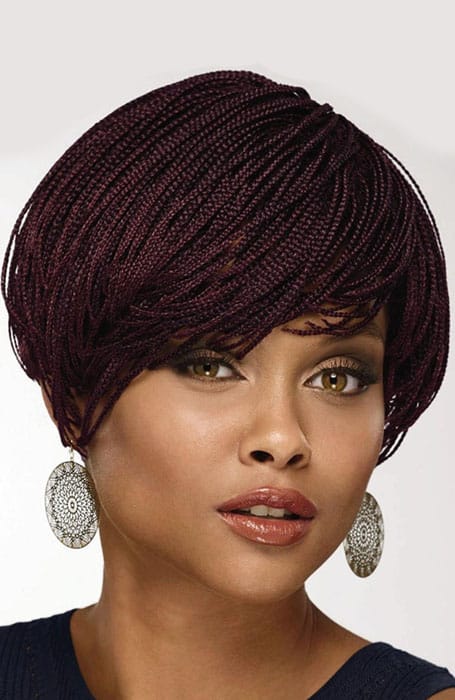 6. Micro Braids with Straight Hair Ends
Micro braids are one of the hottest looks this year! And what better way to ensure these tiny individual plaits have a unique finish than by styling them with straight hair ends? The difference in texture makes this an attractive option that will draw the eye in. This is also an excellent opportunity to experiment with color techniques like ombre for a stylish result.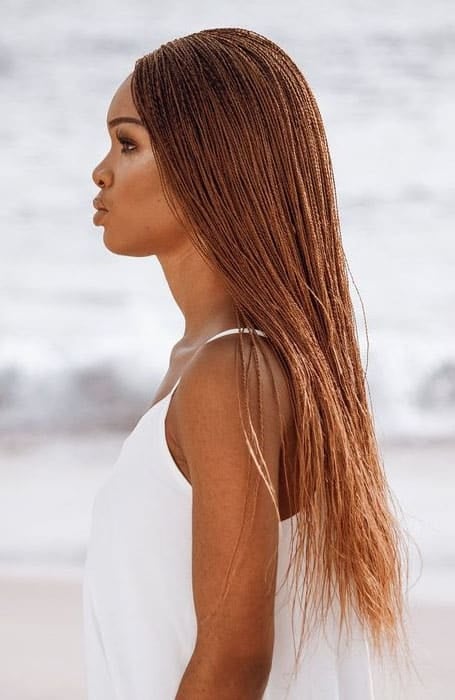 7. Micro Twists Braids
Micro braids are created with thin strands used to produce tiny plaits. When worn together, they have a very effective finish and will draw attention to your hair, making you stand out and proving to the world what an individual you are. For a different approach, why not try the twist technique for a brilliant textured result? They will not last as long, but they will look stunning the entire time you rock this 'do.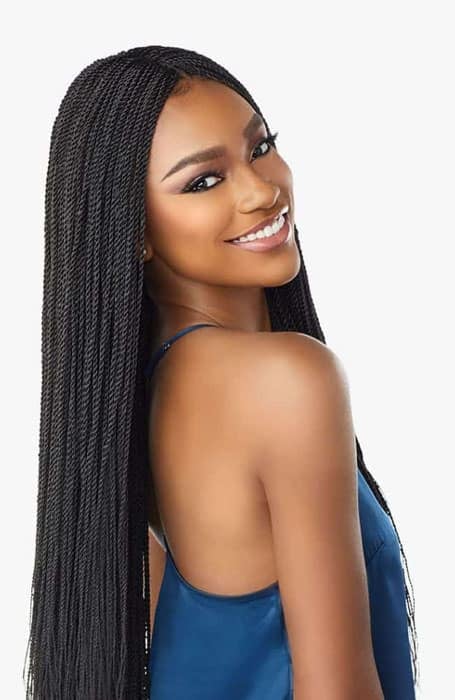 8. Blonde Micro Braids
Do you want to stand out even more? Micro braids are ideal because there are endless ways to personalize your look and let it reflect your sparkling personality. This includes coloring techniques, and blonde hair is an attractive option for those who want to make their protective style noticeable by brightening their strands. Don't stop there; you can also add warm highlights or create a blend with ombre.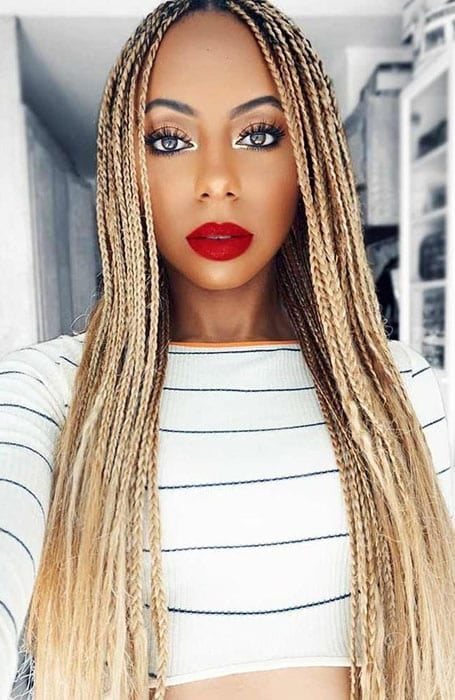 9. Brown Micro Braids
Brown hair is popular and there are multiple shades to choose from. This makes it easy to find the hue that best complements your skin tone. Or maybe you want to create a subtle contrast, letting your hair be front and center. Whatever you want, your stylist will help you achieve it, and micro braids are an excellent way to show off your locks!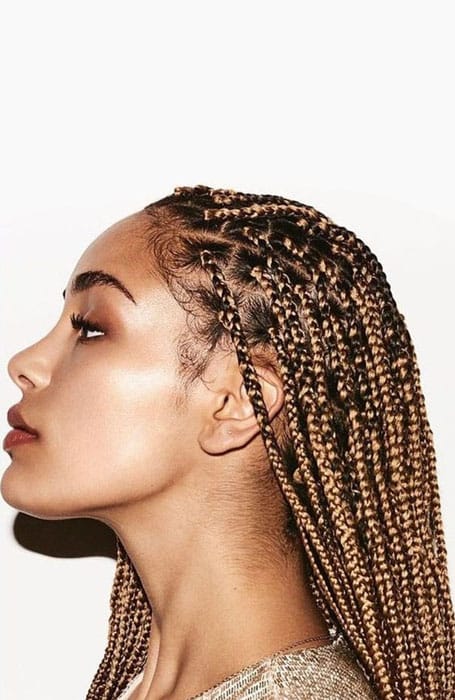 10. Curly Micro Braids
Micro braids usually have a distinct, plaited appearance, but that is not to say you cannot experiment with the result to give yourself the hairstyle of your dreams. Curly hair is stunning, and leaving the ends of your plaits loose will allow you to get the best of both worlds; braids with texture. This is a stylish and super cute finish for the ultimate cool girl.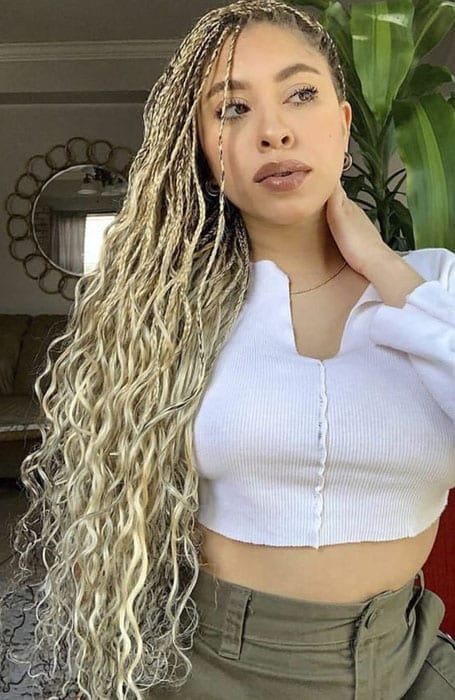 11. Layered Micro Braids
Just because you are rocking micro braids does not mean you have to forgo styling. These tiny individual plaits are gorgeous, and there are many ways to wear the hair. This includes a layered hairstyle finish to add movement and shape. It is also an excellent option for drawing the eye toward the ends, which can highlight your cut.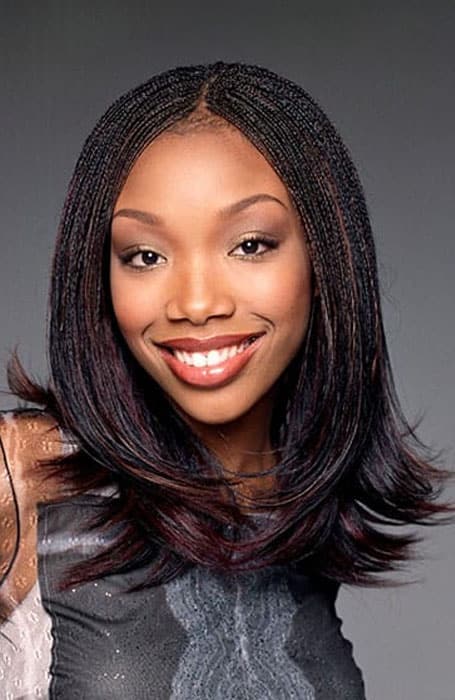 12. Micro Braids with Curly Ends
Unleash your curls with the cutest combination of micro braids with curly ends. The look is simple with braids on the scalp and the rest of the hair loose. The best part is that the difference in texture will let you show off the brilliant contrast. Wear these stunning plaits long for maximum impact and to give your locks extra movement.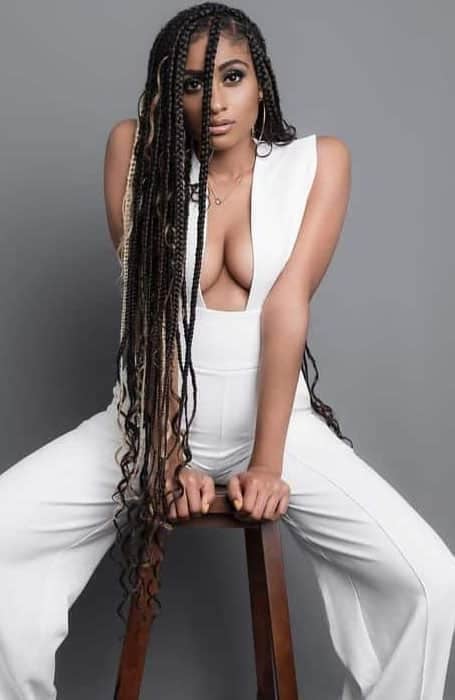 13. Micro Bob Braids
The bob haircut is chic for women of all ages. It is the type of cut that complements most face shapes and looks good, no matter how you style it. This includes wearing it with micro braids, a protective style that is long-lasting, expressive, and undeniably cool. The tiny strands will update the classic bob with a fresh and modern look.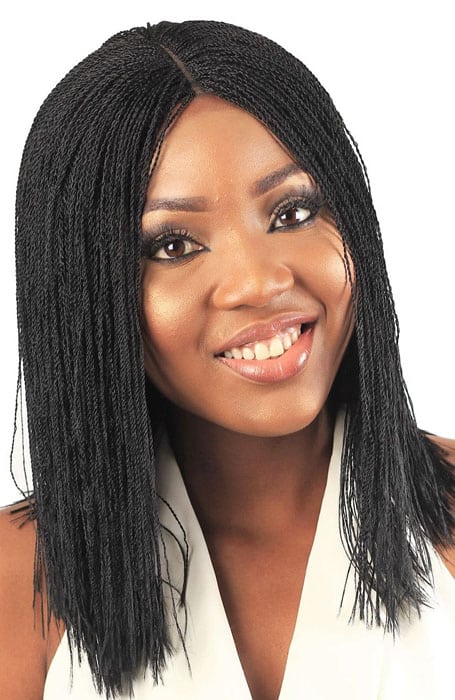 14. Colorful Micro Braids
Stand out from the crowd and show off your fun side with colorful micro braids. Everyone loves a little pop of color, and one of the easiest ways to experiment with it is with protective hairstyles. You can buy artificial hair extensions that are already colored, reducing the time it takes and preventing damage to your natural strands. Enjoy being the center of attention for four to six weeks (this is about how long they will last).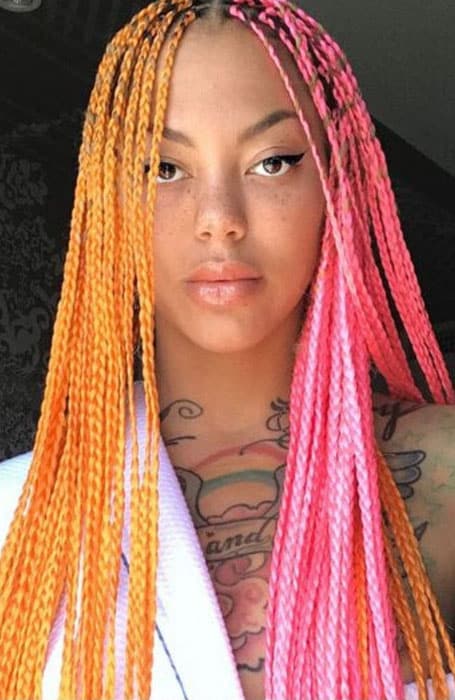 15. Micro Braids with Shaved Sides
If you are someone who likes their haircut to feel a little edgy but in an effortlessly cool kind of way, then pair your micro braids with shaved sides. Not only will this be a look that creates a brilliant contrast in length and texture, but it is also undeniably badass. It is also practical as the sides will make the hairstyle feel less bulky and reduce weight.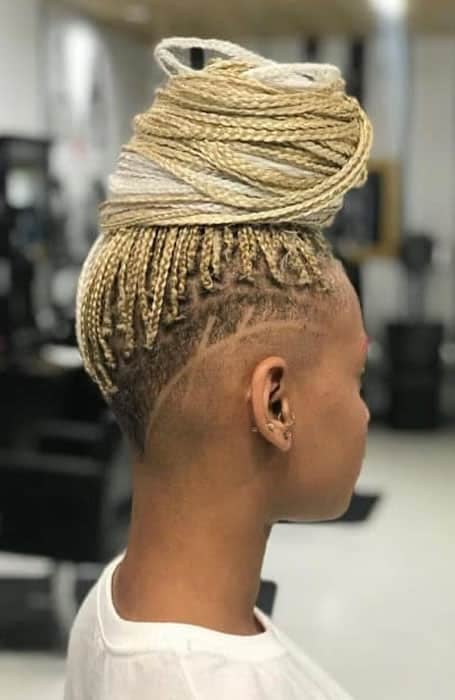 16. Deep Wave Micro Braids
Create your micro braids with the deep wave extension for a gorgeous wavy appearance but with tighter curls. It is the best option for women who want a hairstyle that has body and movement. However, it is not often used to create tiny plaits because this feels counterproductive as there is no way to show off your texture. But never fear; this is a way to enjoy the best of both worlds. The key is to leave the ends of your braids loose.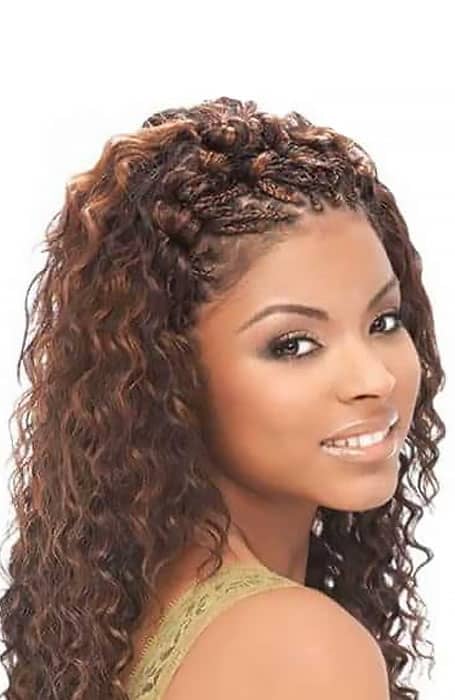 17. Micro Tree Braids
Tree braids are a protective hairstyle that is expertly created to ensure that the braided section is not visible. Why is this appealing? The result is a supernatural appearance that looks great and will last for weeks. You can try them with micro braids for the most stylish combination, leaving you with strands that feel fresh and modern.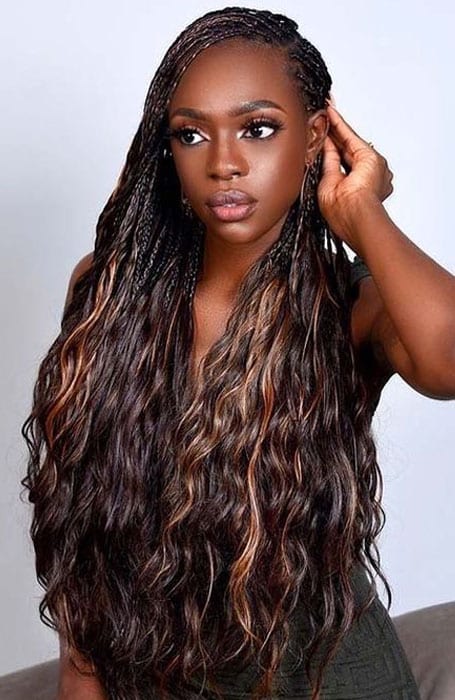 18. Red Micro Braids
Listen up, babe, don't let anyone tell you that you were not made to stand out from the crowd. There is no better way to achieve this than with a bold shade of red hair. It will take confidence to rock this hue because of its brightness, but you will find this a stunning way to show off your micro braids.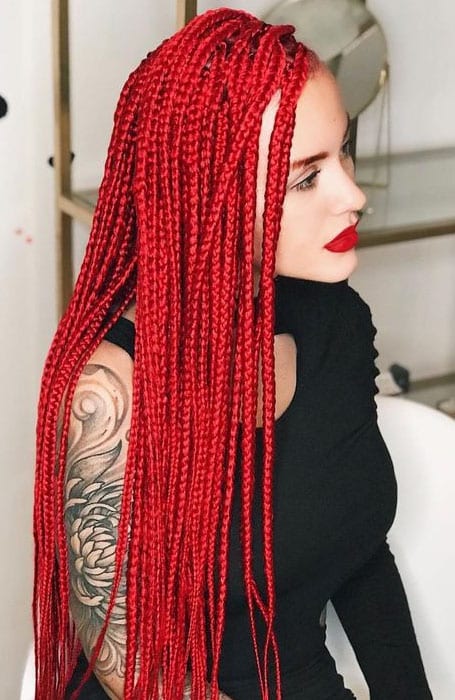 19. Micro Braids Updo
Micro braids are nothing if not exceptionally adaptable. This gives you plenty of opportunities to create a protective style that appeals to you as an individual. You can also get excited by the many styling options, including updos. Pulling the hair away from the neck will open up your face, which is favorable as it will highlight your features.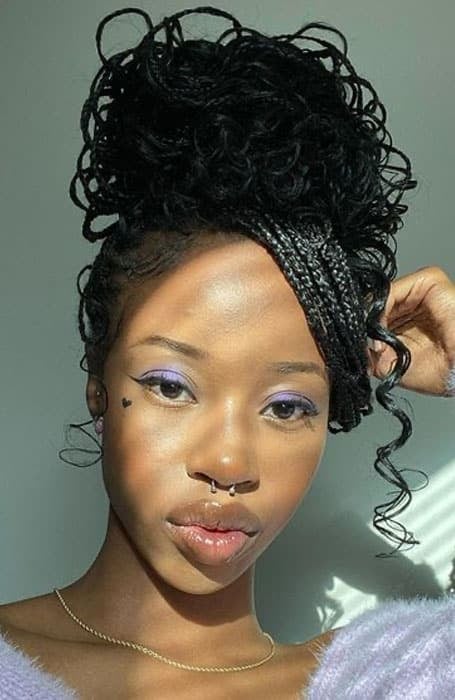 20. Micro Braids in a Ponytail
The ponytail hairstyle is simple and classic, but for an exciting twist on this old favorite, why not wear your hair in micro braids? These tiny individual plaits use only a few strands of hair for each braid. They make take a long time to install, but the benefit is the versatility they afford. This means you can try out a range of different looks.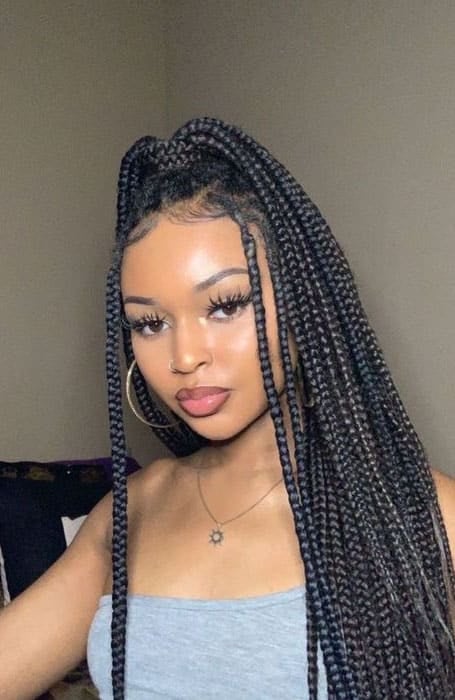 21. Micro Braids Pigtails
Pigtails are a super cute and youthful look styled with one ponytail on either side of the head. It is a simple and girly style that is effortless to create and will look stunning with different lengths and textures. Or, you can elevate your hairdo by creating micro braids first for a modern and expressive finish.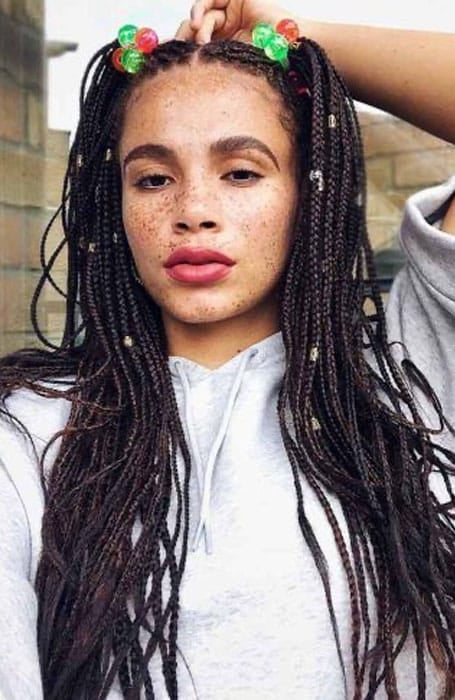 22. Cornrows with Micro Braids
You can combine micro braids with cornrows for an interesting finish on the scalp. Cornrows are one of the most popular protective styles because of their simplicity and adaptability. This makes them the perfect addition to any look and will be gentler on the scalp, a welcome alternative for those with thin or fine hair. The combination is as cool as you would imagine it to be.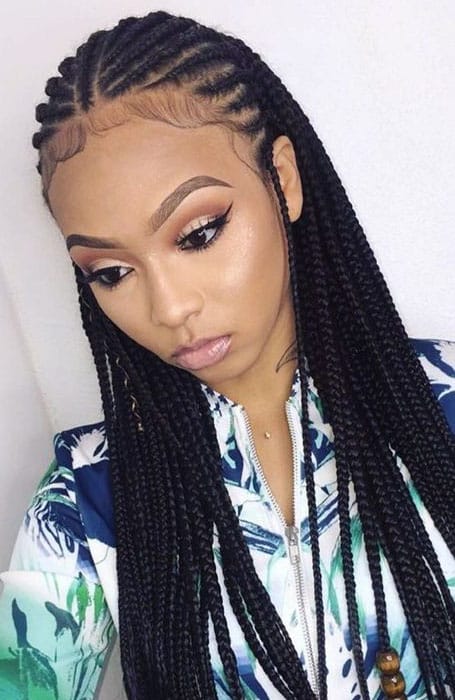 23. Half Up Half Down Micro Braids
The half up half down hairstyle is of our favorite updos. This is because it can be created differently and looks gorgeous on all women, regardless of age, hair length, or texture. It can also be achieved with micro braids to elevate the look. Pull the top part of the hair back and leave the rest loose to show off those gorgeous mini braids. Keep a few strands to fall around the face for a soft and feminine finish.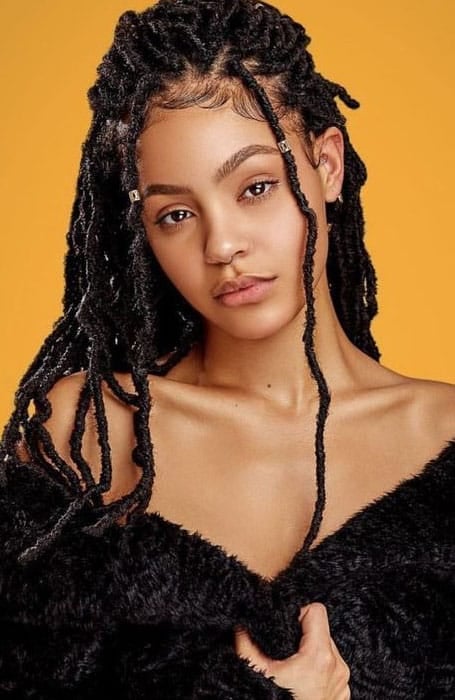 24. Half Top Knot Bun with Micro Braids
The half top knot bun can be created with minimal effort but has maximum cool points. How thick and long your hair is will determine how big it will be, but regardless, the result is striking. Micro braids are an excellent protective style but are also fun and fresh, letting you step up your hair game and transform your appearance.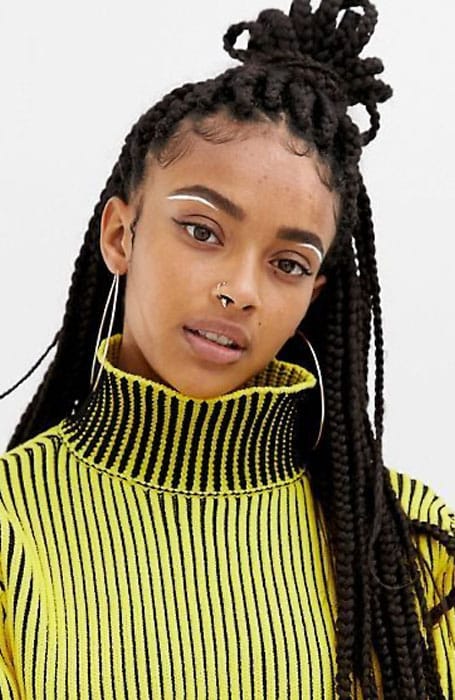 25. Micro Braids with Space Buns
Space buns are also referred to as top buns, and they are a cute and youthful way to style hair with a 90s twist. Creating them using micro braids is an excellent idea for added flair and texture. The tiny plaits look gorgeous when styled in updos, and you can decide how much you want to leave up or down. Don't be afraid to experiment with the finish, including colors and accessories.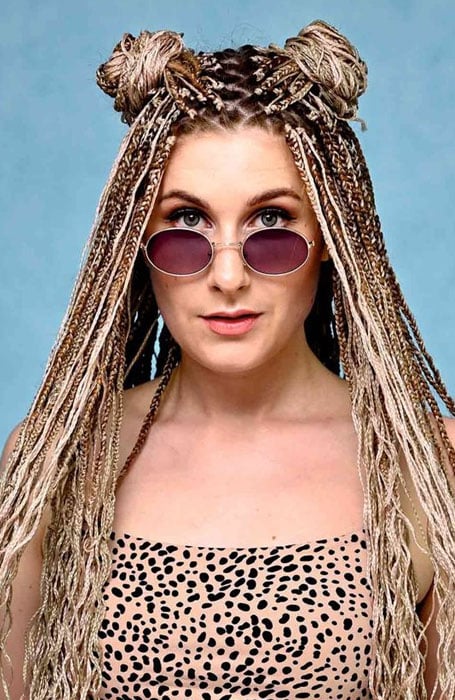 How to do Micro Braids
Have you been looking for a stylish new way to wear your hair? Why not try micro braids, a protective style which is created with many tiny, individual plaits? They can be incredibly time-consuming to install, but this annoyance is offset by the fact that they are long-lasting. They are also a great way to ensure you become the center of attention. The beauty of these braids is that they can be styled in various ways and worn at different lengths. This gives you plenty of opportunities to experiment with color or to personalize your look to reflect your sparkling personality. To find out more, watch the YouTube video below.
'
Micro Braids FAQs
How long do micro braids take?
Micro braids take a long time to install because they are thin braids that are created with only a few strands of hair. This can be incredibly time-consuming. The installation method you choose could reduce some time, and the length and density are also factors to take into consideration In general, you will be sitting in the stylist's chair for anywhere from four to twelve hours.
How much do micro braids cost?
The price of micro braids can range from $150 to $500 or even more. The cost will include the quality of the extensions you use, the chosen style, length, and density.
How long do micro braids last?
Micro braids are time-consuming to create and more expensive than many other protective styles, but the good news is they are also long-lasting. They will last between four to six weeks depending on your chosen style and how you care for it.
SUBSCRIBE TO OUR NEWSLETTER
Subscribe to our mailing list and get interesting stuff and updates to your email inbox.