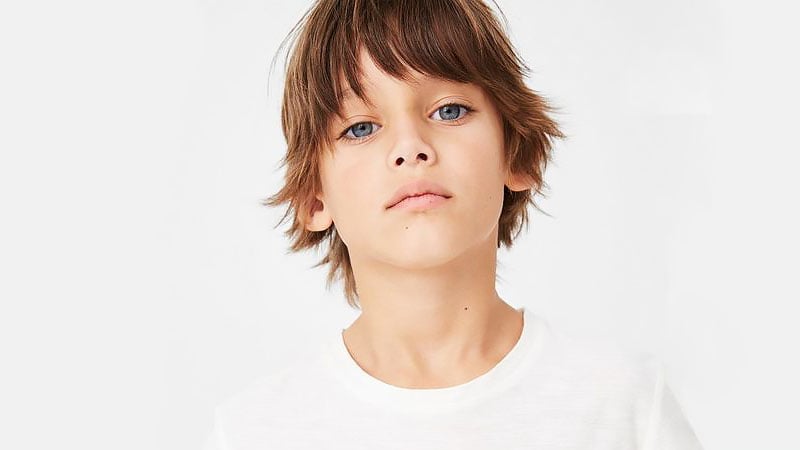 Longer hairstyles have become very popular for boys of all ages. Some are inspired by the trends, while others like the more classic and timeless looks. Long locks suit all hair types, and they are not as high-maintenance you might think. Plus, these haircuts are cool and they allow boys to show off their personality.
RELATED: 50 Best Boys Haircuts & Hairstyles in 2022
1. Long Wavy Hair
While straight hair looks great when it's grown out, wavy locks look even better. Because long hair isn't as common for boys as it is for women, boys with long hair always stand out from the crowd. It's a low-maintenance look in that you don't need to visit the barber as often, but it can be more time-consuming to wash and dry it. However, having a naturally wavy texture means you don't need to add much styling product.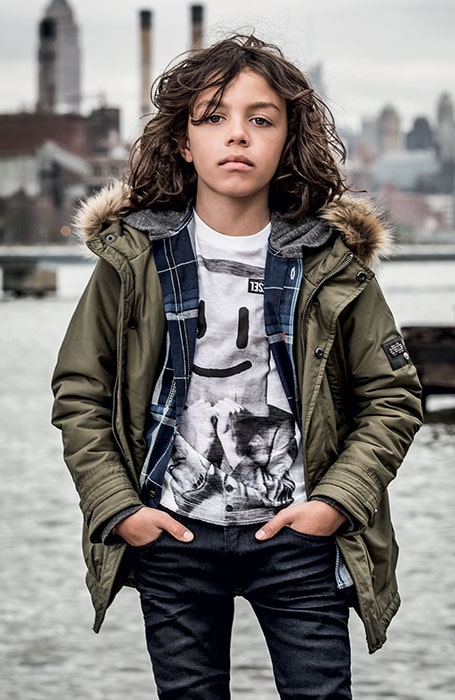 2. Thick Medium Length Hairstyle
Thick hair can be harder to style when it's short. If your boy has a buzz cut or a short back and sides, it can look too bristly or shapeless. However, a textured medium-length style suits the thick hair type perfectly. It's a classic boys' haircut that was popular in the '70s and '80s. Make sure the cut has some choppy pieces and texture so that his thick hair doesn't look like one solid mass.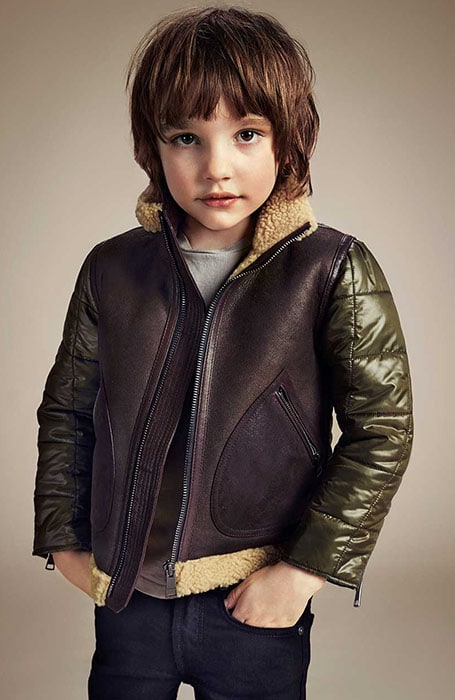 3. Bob With Bangs
One of the cutest boys' haircuts is the bob. It suits round faces and looks particularly good on kids with naturally smooth hair. A timeless cut that has been popular for generations, the bob with bangs, is a classic choice that your son will love. Make sure the bangs are cut in a choppy, textured way to stop the style from looking too dated.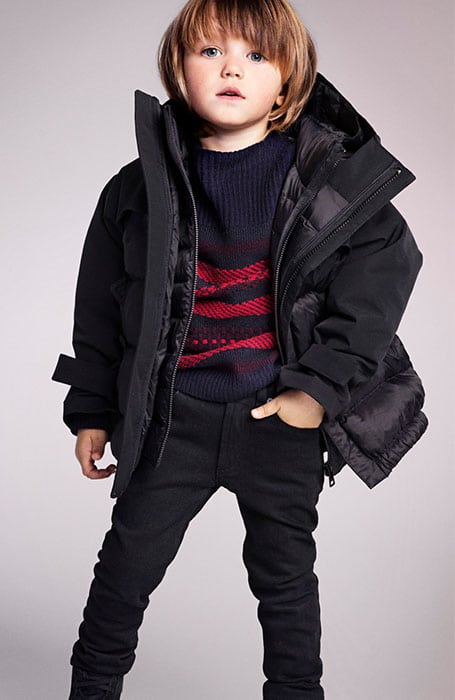 4. Chin Length Cut with Long Bangs
If your son loves skater style, try a cool, laidback look like chin-length hair with long bangs. It goes well with streetwear-inspired clothes and is meant to look messy, so you won't need to spend time styling it. For that same reason, it's also an ideal choice for boys who hate going to the barber and love being outside in nature.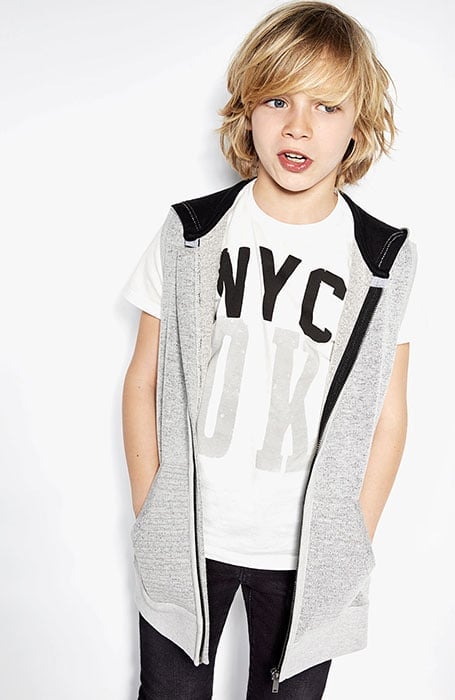 5. Curly Bob with Center Part
A very long style can be challenging to manage for boys with naturally thick and curly hair. However, a curly bob makes a great mid-point between the shoulder-length and cropped haircuts. Try parting his hair in the center for a fun '70s-style look that's perfect for school or weekend activities.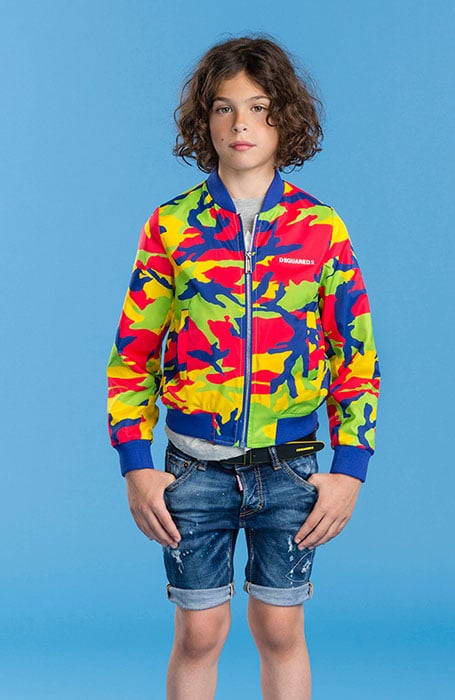 6. Afro
For black boys, growing out an Afro takes several months, but the results are worth it. It's a timeless style that looks cool and flattering while making the most of your boy's natural hair texture. To maintain the Afro, make sure you switch to a wide-tooth comb for detangling.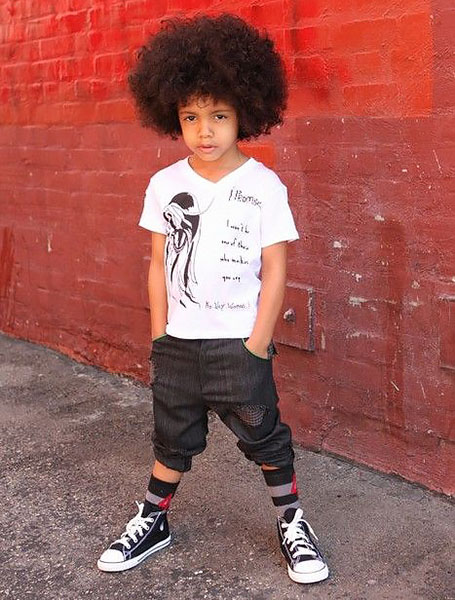 7. Medium Length Layered Cut
Layered haircuts can make fine hair look thicker as well as take some of the 'weight' out of already thick hair. That makes them ideal for all hair types. Plus, layered cuts look messy and textured, so they're perfect for boys who hate having their hair brushed. A medium length layered cut also looks great with both casual and formal clothes.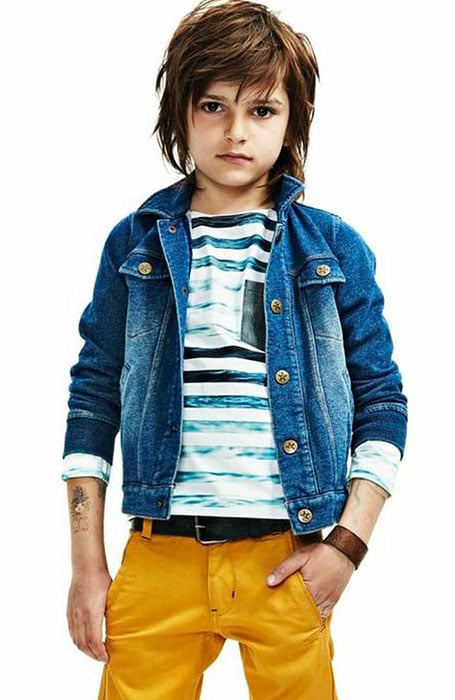 8. Dreadlocks
One of the top trending hairstyles for boys is dreadlocks. Versatile and eye-catching, dreads can be styled in lots of different ways to show off your personality. From mid-length asymmetric dreads to a dread bun or loc ponytail – even high-top dreads with a fade – you can adapt your dreads to suit your style.


9. Messy Waves
Messy wavy hair is at its best when grown longer. It is very low-maintenance and all you need to do is trim it every few months. Boys with this hairstyle will enjoy having fewer visits to the barber.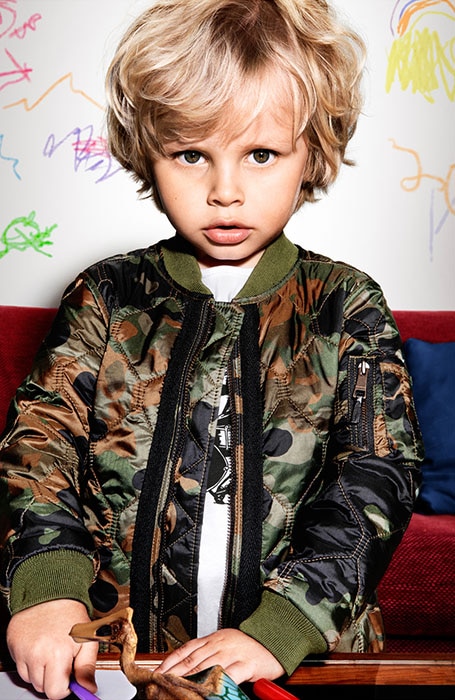 10. Natural Medium Length Hair
Let your son's hair run wild and free with a natural medium length cut. Cute and messy, the style doesn't require a brush – making it ideal for boys who have curly or wavy hair types. These hair types also have more natural volume, giving the medium length style fun and bouncy look.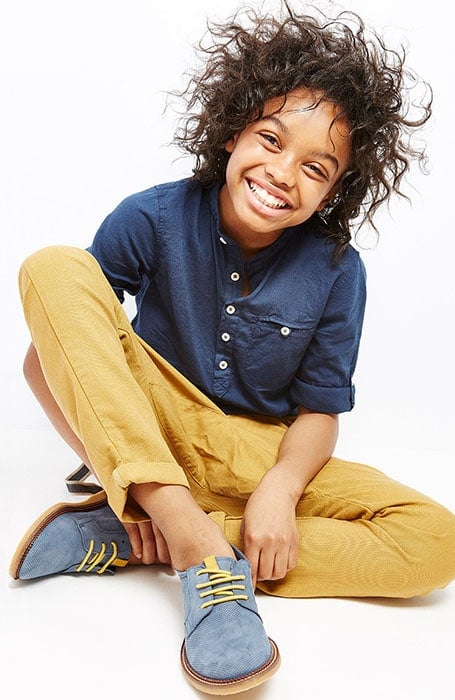 11. Textured Shag with Bangs
Shag haircuts are choppy, piece-y, textured, and a little bit messy. These cool cuts became popular in the '70s and still have a rock'n'roll vibe. If your son loves the messy look and wants to stand out from the crowd, a shag cut could be an excellent choice for his hair. Give him a sense of independence and let him choose his fringe style – blunt, choppy, or side-swept – as the shag pairs well with all of them.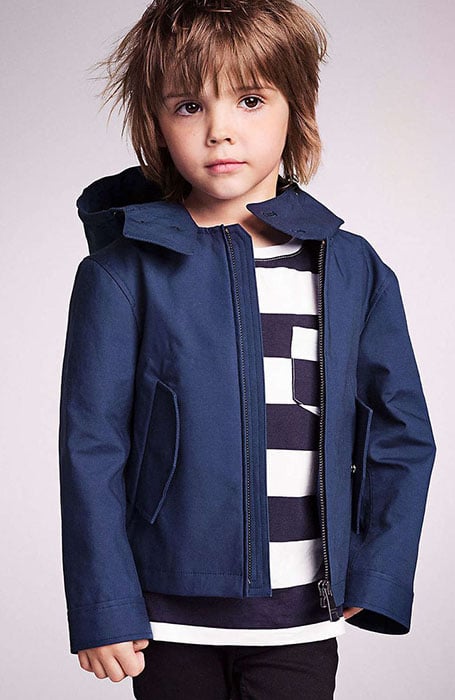 12. Medium Length Wavy Hair
If your boy's hair is naturally wavy, consider growing it out to a medium length. Mid length hair sits below your ears but is slightly shorter than chin-length. The style looks best when there's some volume at the crown, as it makes your face look longer and slimmer. To get this effect, add some mousse in the top section before you dry your hair; doing so also makes your locks look thicker. Finally, use a styling paste or clay in the rest of your hair, so it looks textured, but not messy.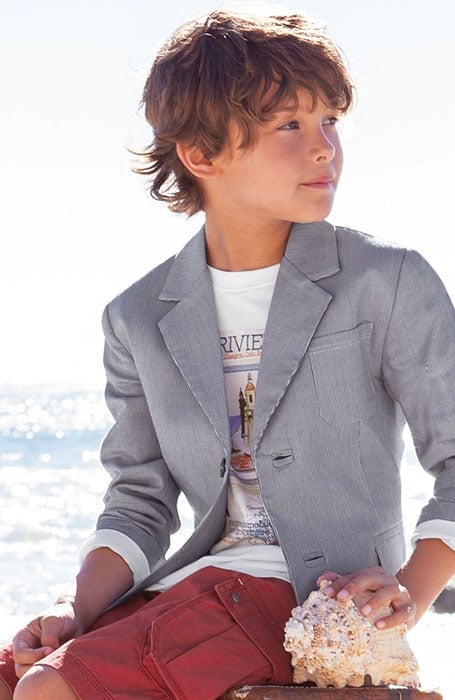 13. Top Knot
Fashionable and stylish, a top knot looks just as good with a T-shirt and jeans as it does with a smart outfit. Boys who want a unique twist on the top know should consider faded sides.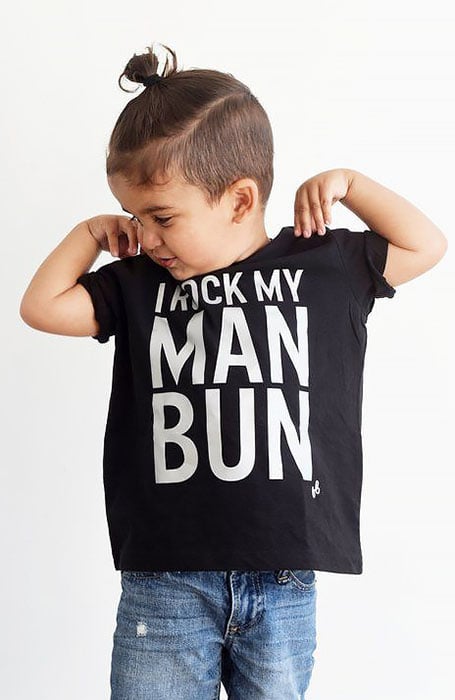 14. Twists
Twists take less time than braids and are another great way to style afro-textured hair. While they suit hair of all lengths, medium to long hair looks fantastic with this style. That's because there's enough hair to define the twists and make them stand out. Try a classic two-strand style or a twist out.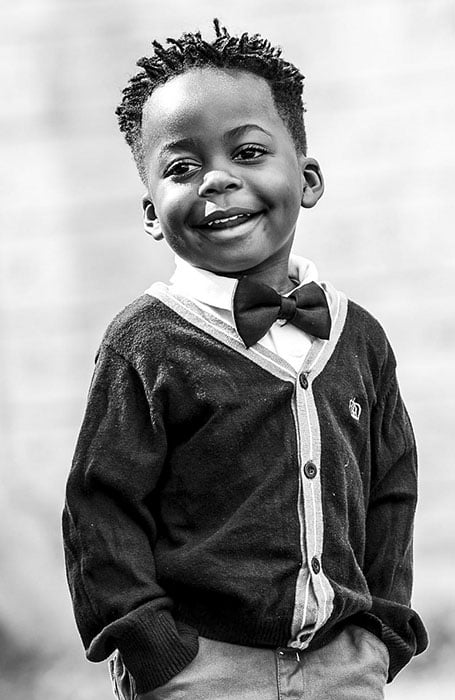 15. Man Bun
The man bun has been a trend for years now, and there's a good reason guys all over the world love the style. It's an effortless look that's cool and masculine. Fashionable and stylish, a man bun looks just as good with a T-shirt and jeans as it does with a smart outfit. Boys who want a unique twist on the man bun should consider adding side braids.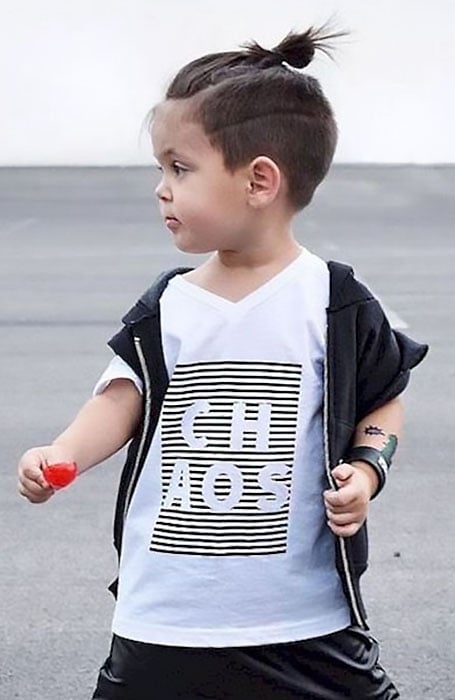 FAQs
How do you cut boys' long hair?
Gather sharp scissors, crocodile clips (or something to section with), and a water spray bottle. It's also good to have reference images as a guide. Start with the hair at the nape of the neck, clipping the rest of the hair up and away. Dampen the hair, comb it through, and then, holding the hair between two fingers, trim to the desired length. You can either cut straight across or point cut by using the scissors' tips directed at the head. Continue working up through the hair, using the previous section as a guide for the next.
Is long hair in style for boys?
Long hair is always in style for boys, as it's versatile, low maintenance, and allows them to show off their personalities. Most looks have an edgy, street-cool vibe, and it's a great way to play with texture and movement, embracing a young man's messy side.
SUBSCRIBE TO OUR NEWSLETTER
Subscribe to our mailing list and get interesting stuff and updates to your email inbox.