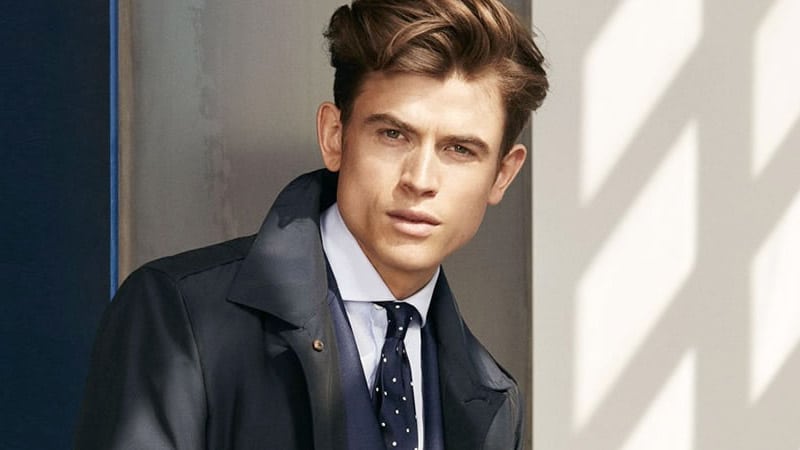 Although thick hair is desirable, it can also be a challenge. Without the right haircut and products to keep your mane under control, a full head of hair can quickly turn into a styling disaster. Instead of forcing your hair into an unnatural state, consider embracing its voluminous nature by opting for a look that will show it off in all its glory. To help you do so, we've rounded up the best hairstyles for men with thick hair.
1. Pompadour
A pompadour is an on-trend hairstyle that will add height to your crown and timeless sophistication to your look. To create the style, blow-dry your hair before using your fingers to spread pomade close to your roots. Then, use a comb and more pomade to slick your hair up and back. If you have extremely thick hair, consider adding a taper or fade to your cut for a sleek style.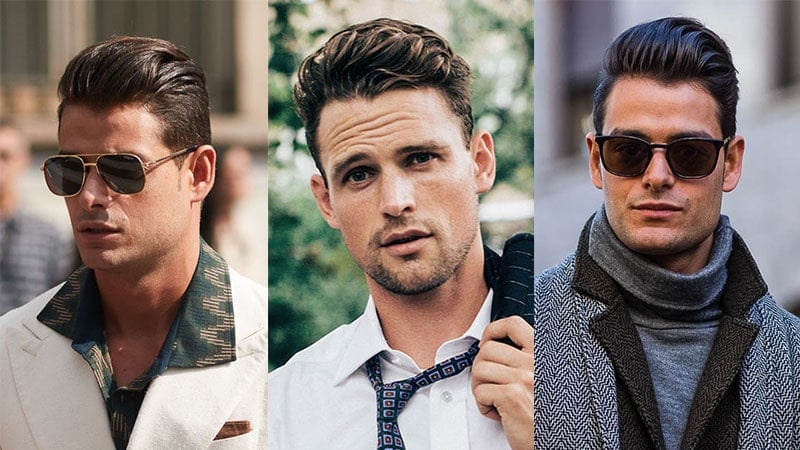 2. Quiff
A quiff can be styled with almost any haircut that maintains a few centimeters of length in the front. To achieve the look, you should blow-dry your hair and comb it. Then, apply a generous amount of styling product to your fingers and guide them through the top of your hair from front to back.

3. Side Part
The side part is a sophisticated style that appears best when combed into place immediately after washing. Creating the look while your locks are damp will help your hair get used to falling in that particular direction and over time, it will start to do so naturally. For a polished office look, try a deep side part or for a classic beach style, consider a more centered side part.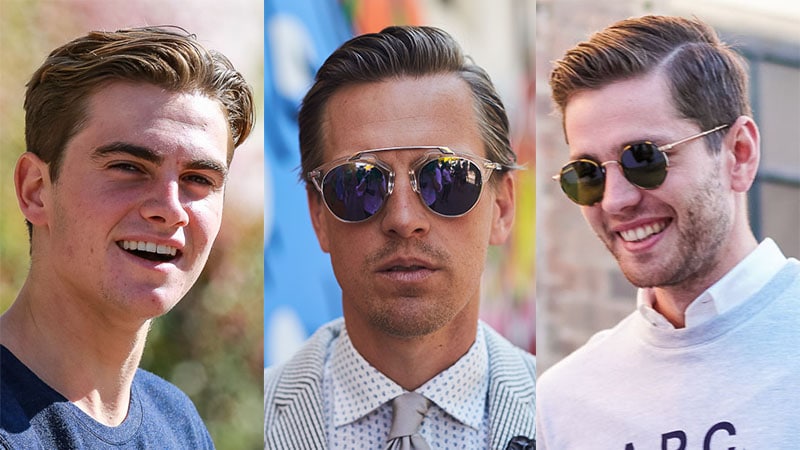 4. Slick Back
The slick back is a sleek and polished style that pairs well with a fade or undercut. The hairstyle is particularly ideal for thick hair as voluminous locks form natural height on top. Just ask your barber to add a little more texture to the top layers of your crop to loosen this style up a little.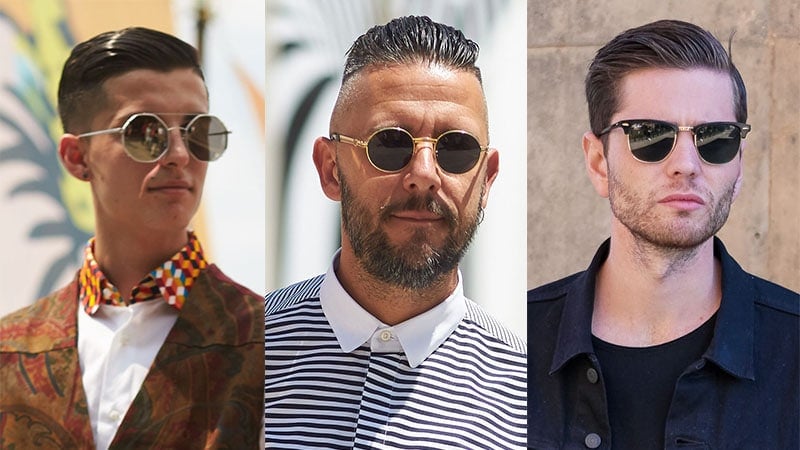 5. Caesar Cut
The Caesar cut is defined by a cropped fringe and buzzed sides. The style is typically combed toward the front and set with a small amount of styling product. Not only is the look incredibly stylish, but it's also an excellent low-maintenance option for gents with thick hair.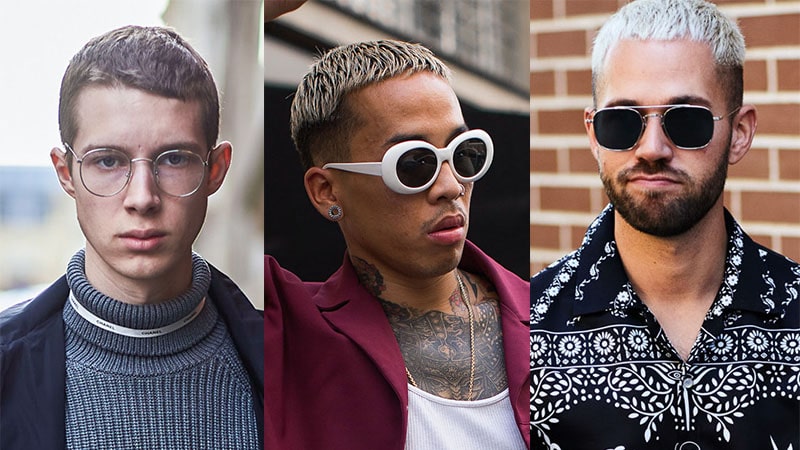 6. Faux Hawk
Since David Beckham rocked it back in the early 2000s, the faux hawk has gone through many transformations. Today, the haircut is incredibly versatile and can easily be tailored to suit your preferences. As such, it's also a perfect match for thick hair. The key to nailing the look is to keep the sides short and let them blend into a textured top. Then, just style the center of your hair up to complete the look.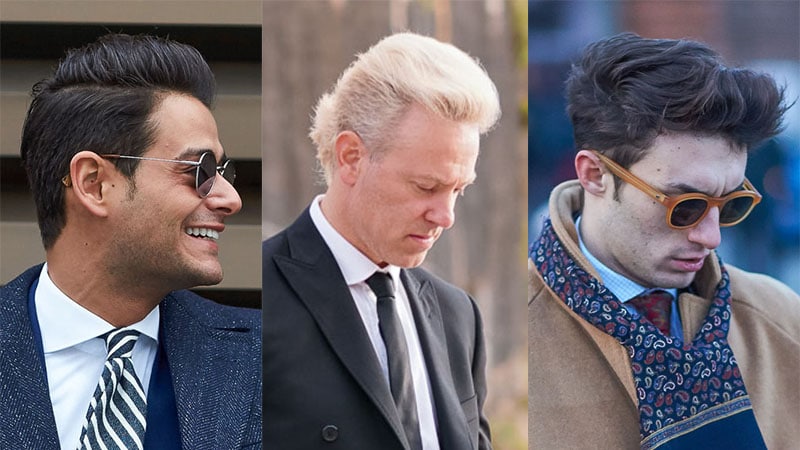 7. French Crop
A French crop is a variation of the Caesar cut. The main difference between the two styles is the length of the fringe. While the Caesar cut tends to be very short all around the head, the French crop boasts longer bangs. If you have wavy hair, you can just let it naturally gather at the front for a modern take on this trendy hairstyle. If you have straight hair, on the other hand, you may need to add texture to the sides and front.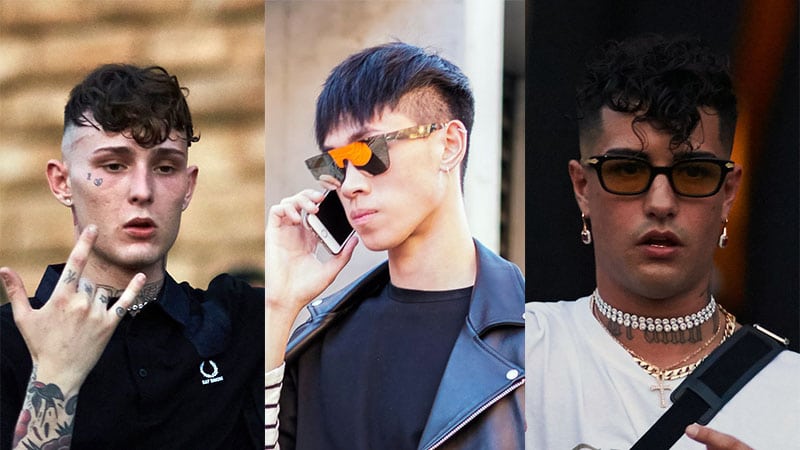 8. Ivy League Cut
As the longest style of the buzz cut family, the ivy league haircut is one of the most versatile short crops. It features a slightly longer length on top and a sharp taper down the sides and back. The cut is just long enough for a side part or quiff.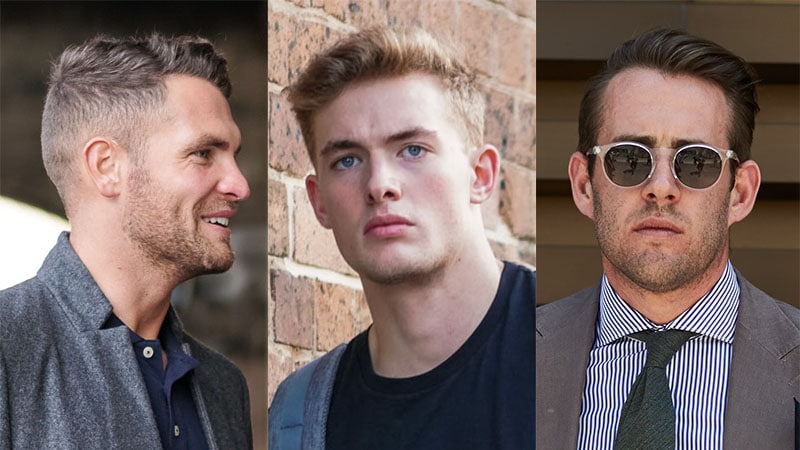 9. Box Fade
A box fade is ideal for those with tight and dense curls and can create an impressive retro appearance. The top of this cut is defined by a sharp, horizontal line while the sides feature a 90-degree angle and fade into the skin. The back flows along the contours of your head, adding a certain softness to the look.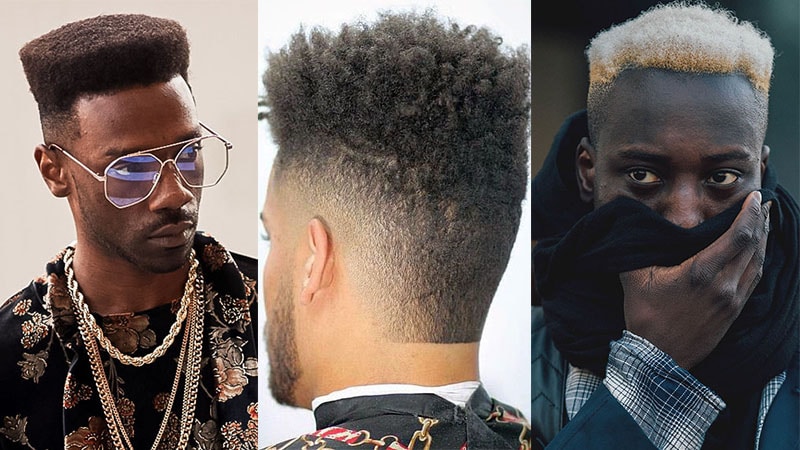 10. Bro Flow
A bro flow will show off your thick hair in all its glory. This style can vary in length depending on your personal preference but is typically just long enough to tuck behind your ears. When receiving the cut, be sure to ask your stylist for a few soft, long layers. Doing so will slightly thin the appearance of your hair and make it fall more naturally.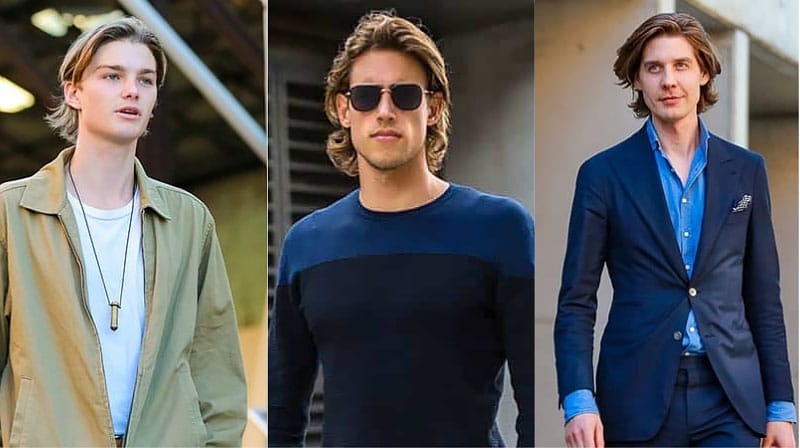 11. Beach Waves
Beach waves are perfect for achieving a stylishly laid-back look. The best part is that they don't even require much maintenance. A good conditioner is all you need to ensure soft and tumbling waves. After that, just let mother nature do the rest. If you wish for a little more definition, you can add a small amount of sea salt spray or lightweight mousse.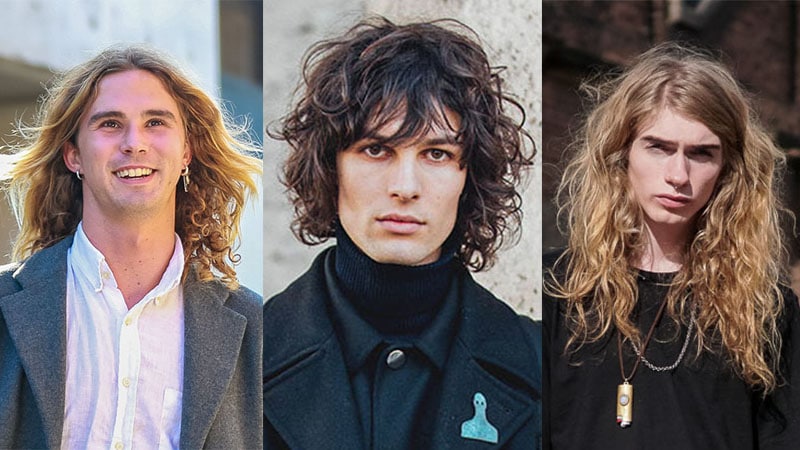 FAQs
What is the best haircut for thick hair men?
The best haircut for thick hair will embrace your natural volume. Try styles like a pompadour, quiff, side part, slick back, or Caesar cut. Alternatives include a faux hawk, French crop, Ivy league, box fade, bro flow, or long natural waves.
Is thick hair good for guys?
Thick hair can be a blessing style-wise and is also an indicator of good health. While it looks incredible, sometimes it can be hard to tame, which can be frustrating.
What can I do with thick hair?
The best thing to do with thick hair is to work with it, rather than against it. Embrace styles that show off the thickness and volume, such as pompadours, French crops, or bro flows. When it comes to hair care, keep your locks healthy with regular conditioning, but don't over-wash it. You can also ask your barber or hairstylist to take some bulk out and make it more manageable by adding layers or opting for a tapered cut.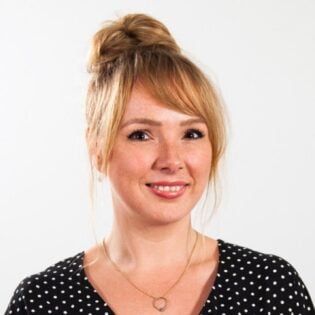 Rose Schleicher is an experienced content and communications professional who has worked across three different continents over the past nine years. She has completed a master's degree from the renowned London College of Fashion with extensive involvement in the cultural scene of Europe. As a creative, she loves writing about all things fashion, beauty, and lifestyle topics.
SUBSCRIBE TO OUR NEWSLETTER
Subscribe to our mailing list and get interesting stuff and updates to your email inbox.