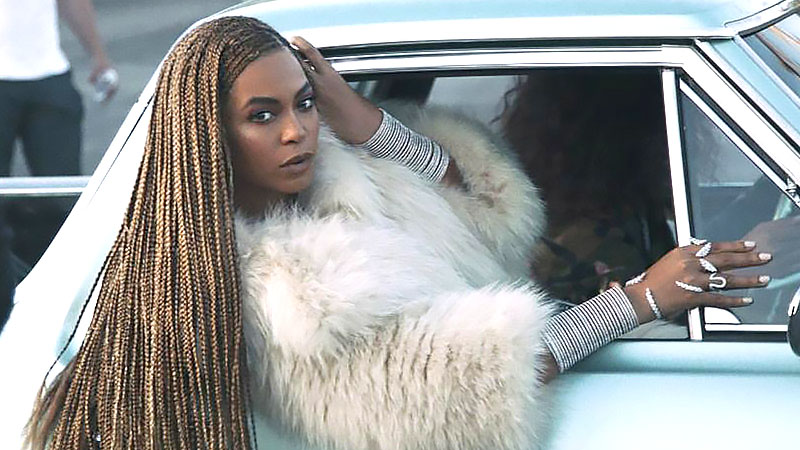 When life gives you lemons, make braids. Formerly referred to as side braids, lemonade braids have always been around in different cultures. However, Beyoncé brought them back in a big way by rocking the cornrow hairstyle in the film clip to her 2016 smash hit in the album titled Lemonade. This is where the braids received their new name coupled with their new status as one of the biggest hair trends. So, to help you let everyone know that you're the Beyonce of the group we have rounded up the best lemonade braids you'll want to copy.
RELATED: 30 Best Braided Hairstyles for Women
1. Beyonce Lemonade Braids
Possibly the most iconic braids of all time, Queen B rocks super long mini lemonade braids with touches of gold throughout her locks.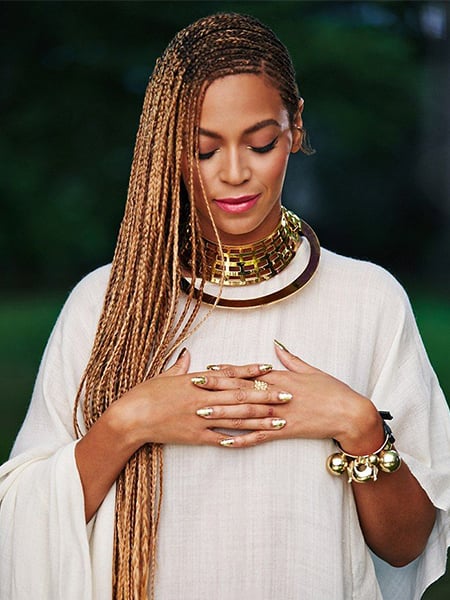 2. Classic Lemonade Braids
Having fun with your lemonade braids is fine, but you cannot beat the classic look. These micro braids feature traditional cornrows with long locks swept to one side. This subtle style won't date and will serve you season after season.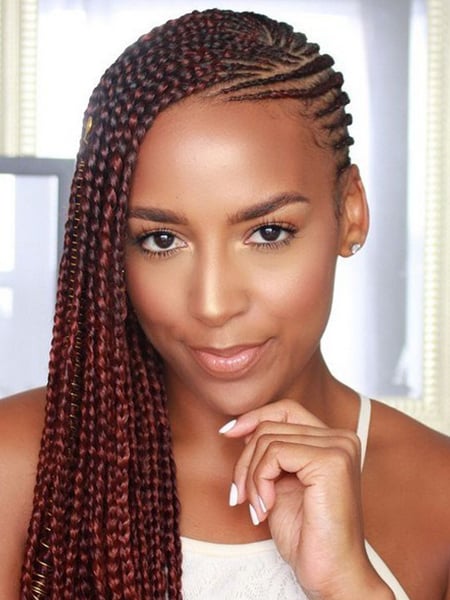 3. Small Lemonade Braids
If you have thin hair or are just after a more delicate look, these small lemonade braids will make the cutest summer style.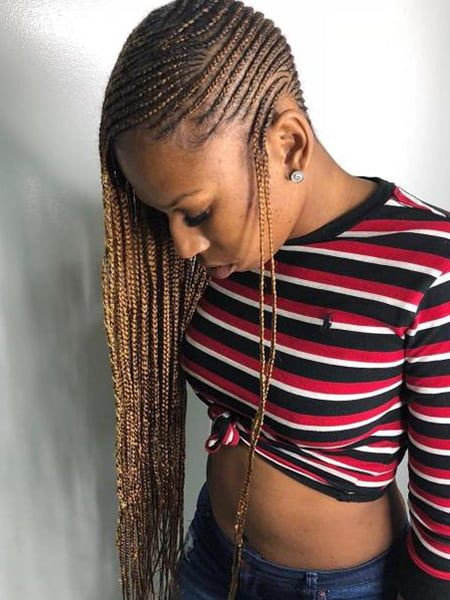 4. Pulled Back
This sexy pulled back style is a stunning way to get your features to stand out. Instead of having your braids swept to one side, pull them backwards. Let your locks fall naturally down your back.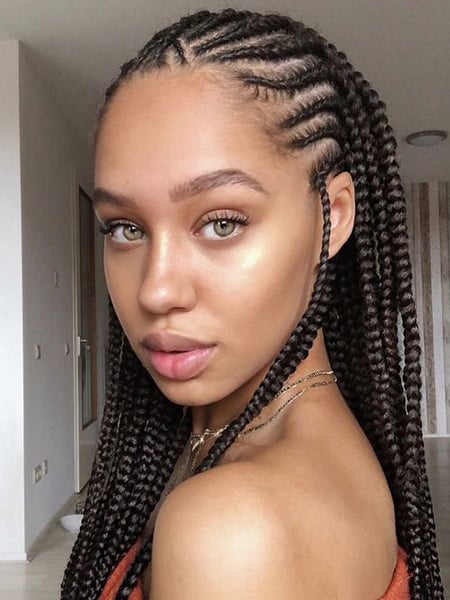 5. Jumbo Lemonade Braids
Jumbo lemonade braids are the perfect style to protect and tame your thick mane. This statement-making style is a dream come true for ladies with thick, curly hair, keeping your locks in check and looking great at the same time.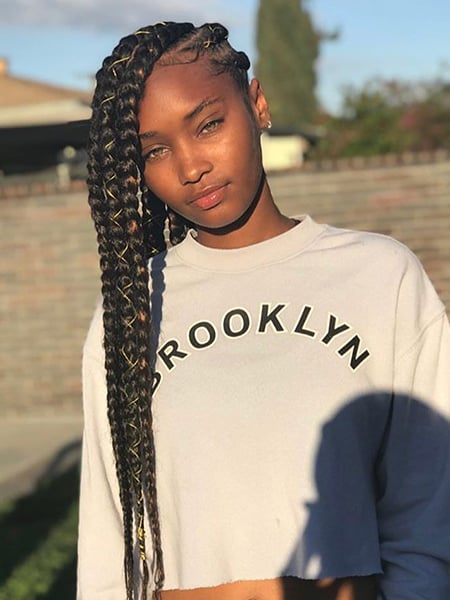 6. Big Lemonade Braids
If jumbo braids aren't for you but you still want to make an impact go for these big braids instead. They are large enough to stand out but small enough to be subtle. The perfect in-between and pretty style.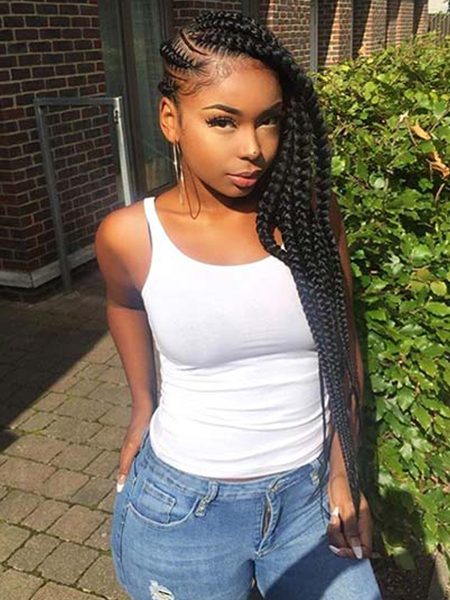 7. Centre Part
Though traditionally lemonade braids are swept to one side, you can also wear them with a centre part. This style is flattering for ladies with round face shape, it will visually elongate the features and create symmetry.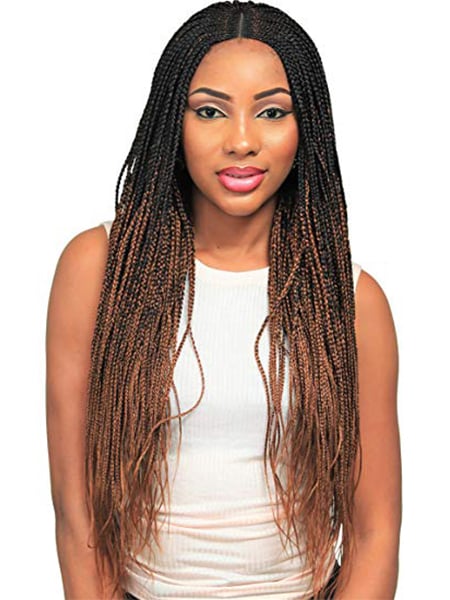 8. Medium Lemonade Braids
This look is ideal for ladies with thin hair who want to make it look a bit thicker. Add hair extensions to create slightly fuller, more luscious looking locks.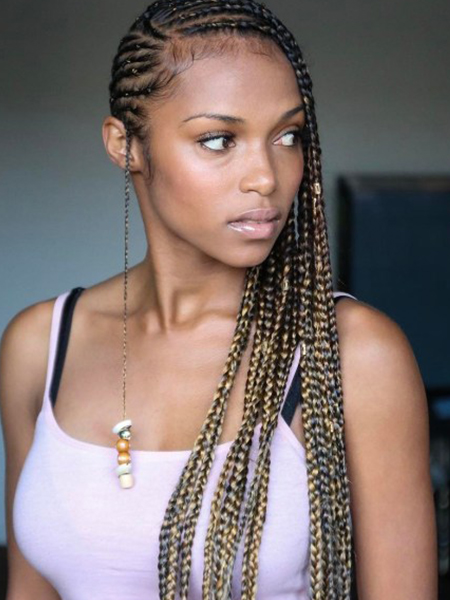 9. Topknot
A topknot is a quick and cute way to get your hair out of your face on those hot days. Leave a strand out at the front of your face and a few at the back and twist the rest of your braids into a bun on top of your head. Secure any loose strands with bobby pins.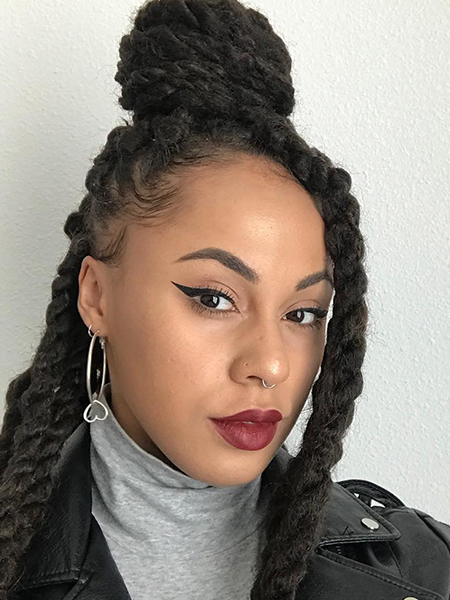 10. Lemonade Braids To The Side
Lemonade braids are typically styled to one side. However, how far over they are braided is up to you. Here the hair is braided entirely to the opposite of the head with a stunning geometric patterned part.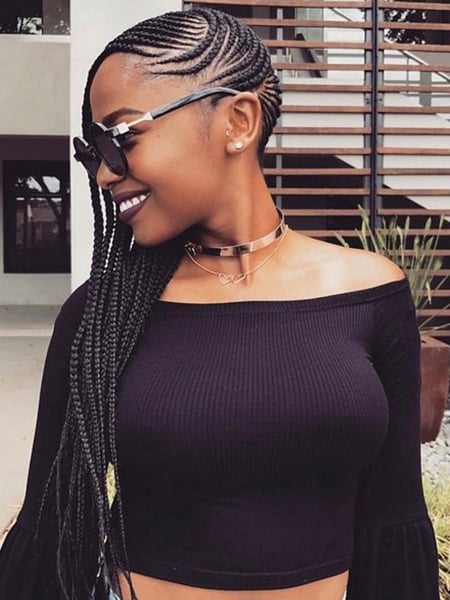 11. Large Lemonade Braids
Try these large lemonade braids with super-long locks. Apply a styling product on the baby hairs around the face and shape the curls to soften the look.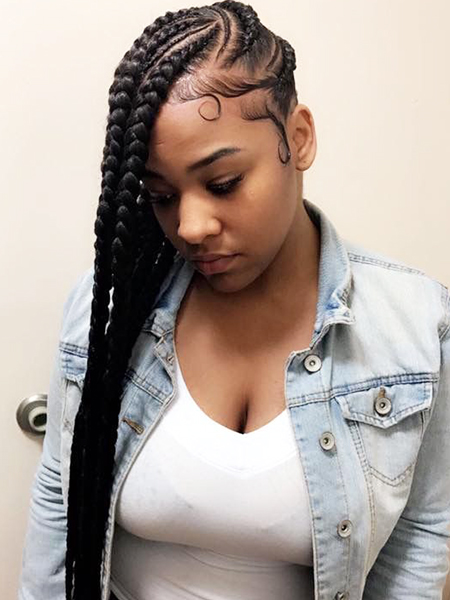 12. Lemonade Braids With Beads
For some boho vibes add a few beads to the ends of your braids. From girly to punk, bohemian or simple styles, there are plenty of beads out there to suit whatever look you like. Whatever your style, just make sure you chose a size that will glide seamlessly over your locks.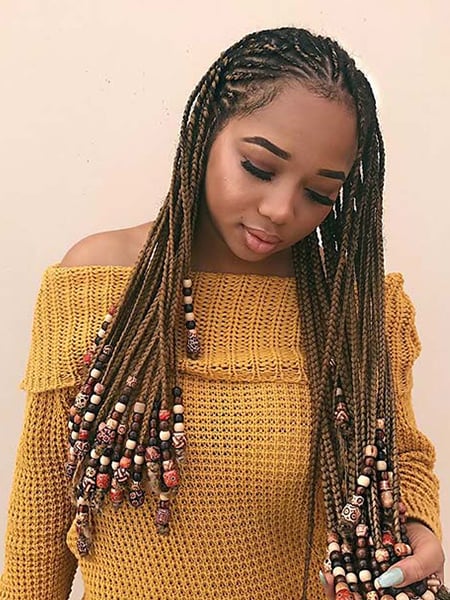 13. Jumbo Triangle Part
This edgy style is about as far from traditional as lemonade braids get. If you want to stand out, definitely give this triangle part with jumbo braids a try.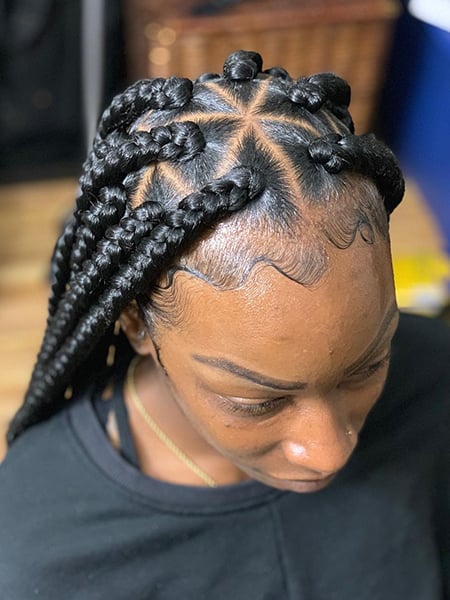 14. Long Lemonade Braids
Lemonade braids are known for their length. But, if you don't have naturally long locks fear not, you can always fake it. Any weave or hair extensions can be easily incorporated into your lemonade braids.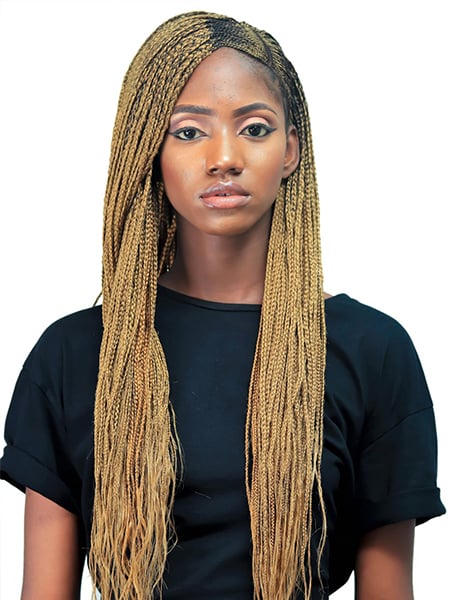 15. Ponytail
Pull your hair up into a high ponytail, leaving a small section out. Wrap this section around the base of your ponytail and secure with a bobby pin. Leave a few of your locks out around your face as well to get this cool laid back look.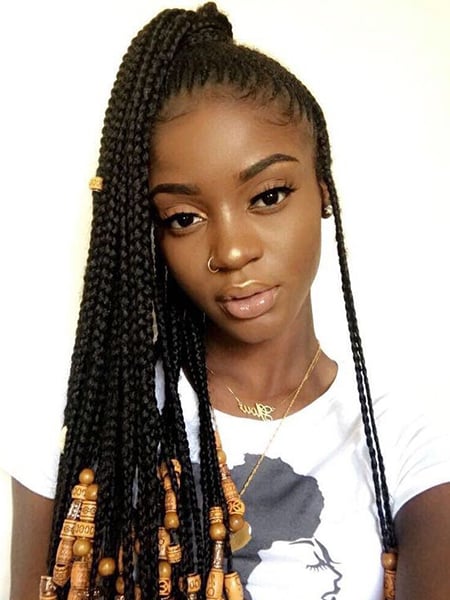 16. Pink Lemonade Braids
This hot pink is more refreshing than a glass of pink lemonade on a warm summers day. Brighten up your look with this cool shade just in time for the hotter months.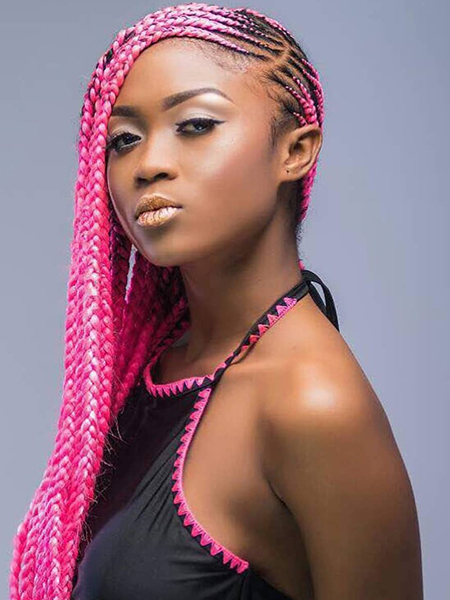 17. Updo
Just because you are rocking braids doesn't mean you can't glam things up with a sleek updo. Pull all of your hair up into a tight ballerina bun and complete your look with some statement earrings.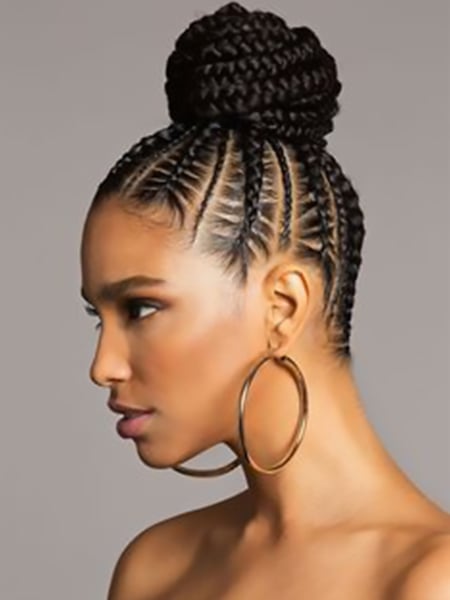 18. Lemonade Braids With Color
Can't choose just one colour? Why not try this unicorn-inspired look instead. These rainbow braids are what summer hair dreams are made of.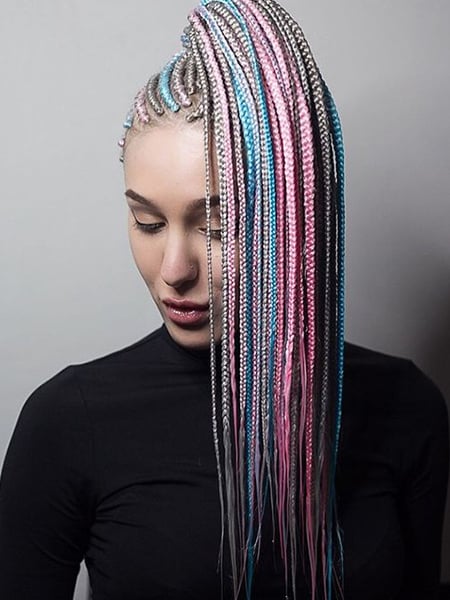 19. Nicki Minaj Lemonade Braids
Nicki Minaj can also be credited with bringing back the lemonade braids. The rap star rocked these fairy floss floor-length locks in her 2018 film clip for MotorSport. You may need a few extensions if you want to steal her style.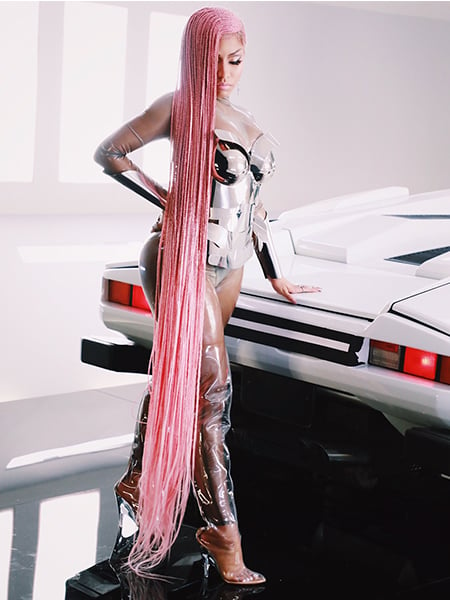 20. Burgundy Lemonade Braids
Edge up your boho look with this deep burgundy colour. Add extensions in this shade for a statement hairstyle that will turn heads.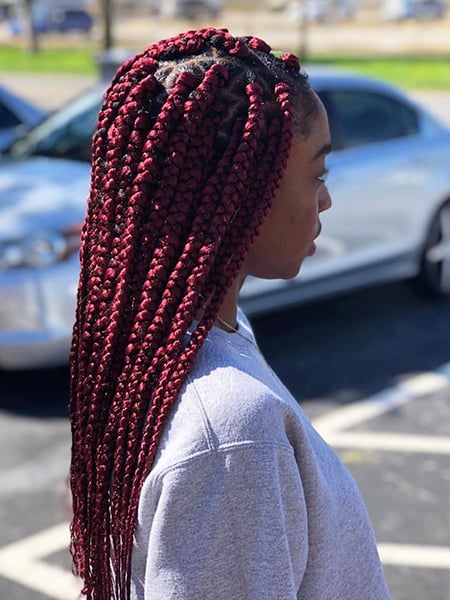 21. Zig Zag
You can choose a standard cornrow style, or you can have a little more fun with the hair parting. If you're adventures at heart, go for this mesmerising zig-zag part.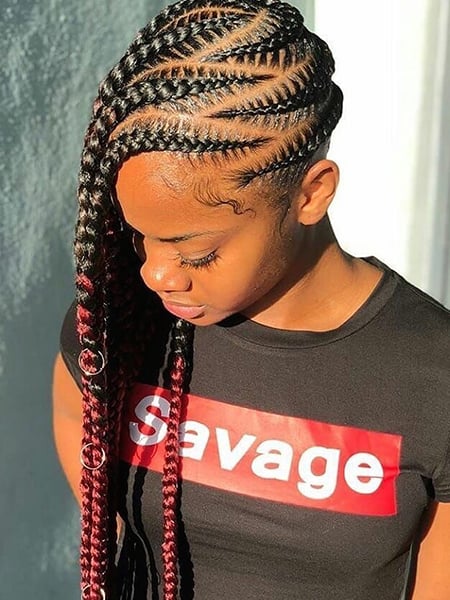 22. Blonde Lemonade Braids
Lemonade braids and blonde hair are a match made in heaven. Braids protect the hair and help to restore bleached locks to their former glory.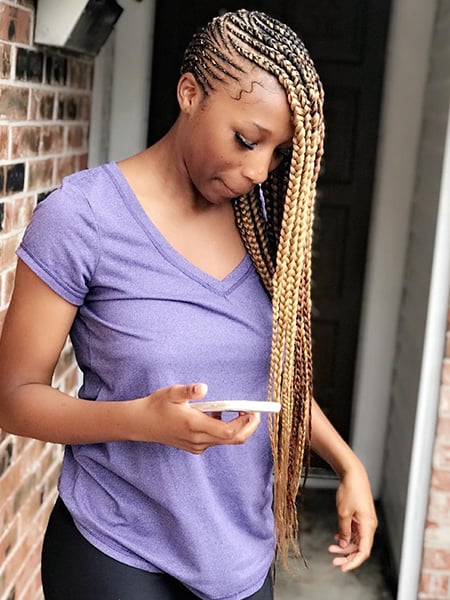 23. Half up Half Down
Half up half down styles are a cute and effortless way to change up your lemonade braids. Simply pull the top section of your hair into a bun and leave the bottom part of braids out.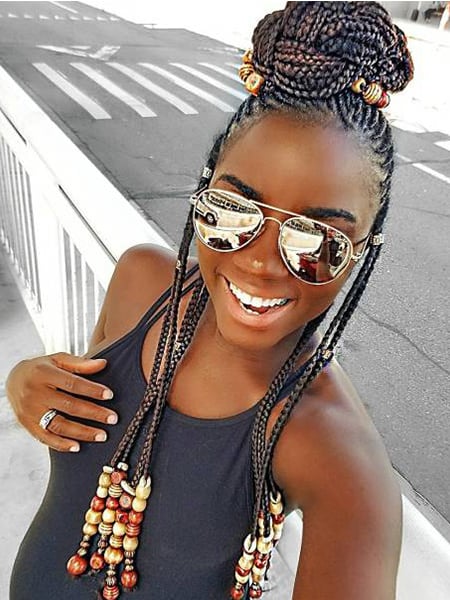 24. Lemonade Braids With Wraps
Get creative and add a few wraps to your lemonade braids. You can experiment with different patterns and thicknesses. This look is perfect for the festival season.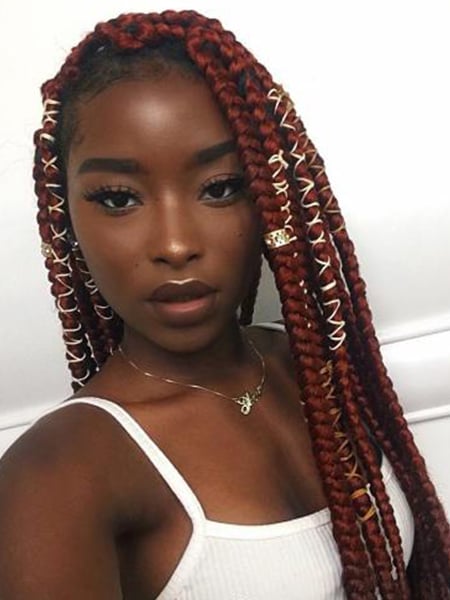 25. Swirl Lemonade Braids
Mix up your part with this hypnotising swirl pattern. This is a great alternative to traditional cornrows and is perfect for kids or grown-ups alike. Rock this swirly style for the festival season too.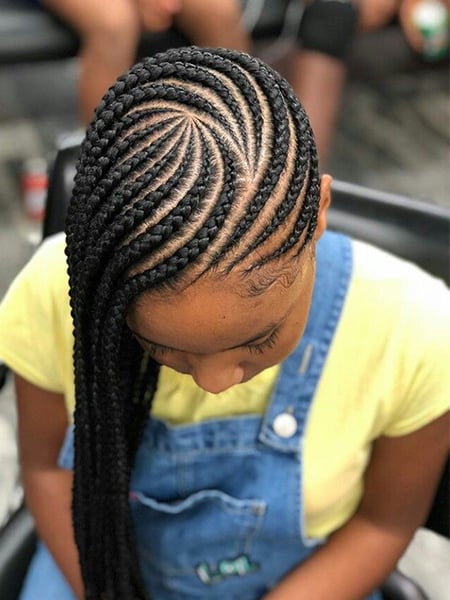 26. Ombre Lemonade Braids
Spring is the perfect time to lighten up your hair, so why not add some fun colours to your lemonade braids? Fresh pinks, striking silvers, summery blondes or playful purples are the shades of the season. But, the key is to go for a colour that will suit your complexion.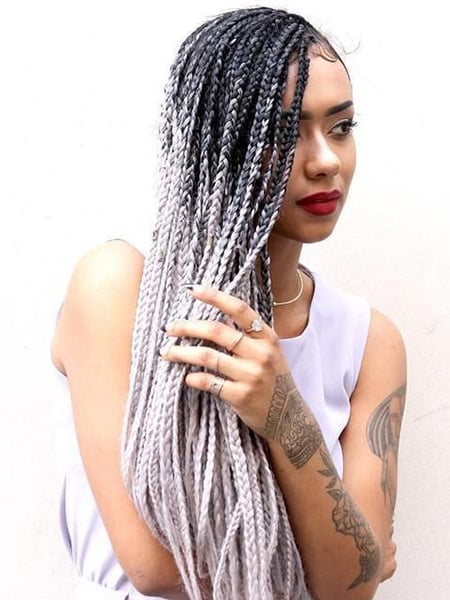 27. Two-Tone Lemonade Braids
Freshen up your locks with a few highlights. A few blonde strands will create a stunning contrast throughout your lemonade braids.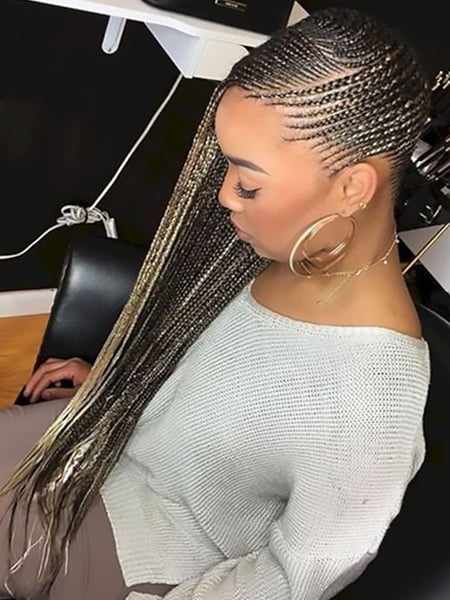 How to Do Lemonade Braids
Check out this tutorial to teach you how to recreate these badass braids. Also, keep reading to find out how you can add your own take to the lemonade braids.
SUBSCRIBE TO OUR NEWSLETTER
Subscribe to our mailing list and get interesting stuff and updates to your email inbox.