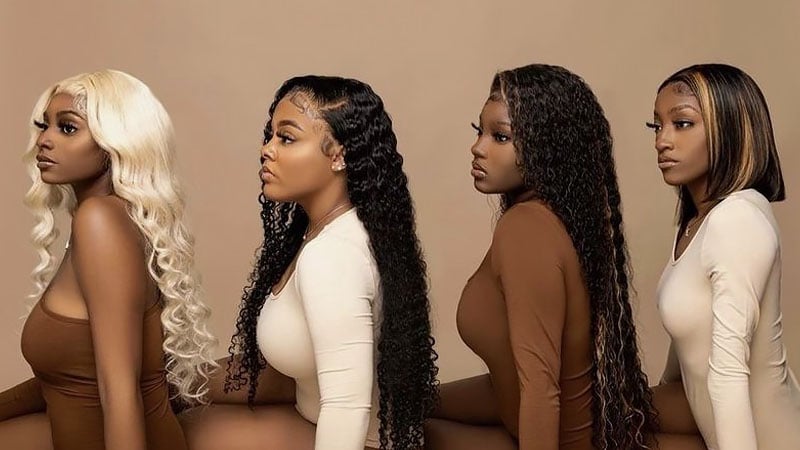 A weave is a hair extension that is added to the scalp using various methods, including clipped, glued, or sewn-in. The right weave can transform your appearance, letting you try out a hairstyle you have always wanted. They are also long-lasting, affordable, and will give your hair a break from heat and chemical styling, which will help facilitate hair growth. Weaves are an excellent way to change your hair texture and experiment with different lengths and thicknesses, making it easy to find a hairstyle that suits your preference and complements your face shape. There are different weave options to choose from, including synthetic or human hair, and the extensions are added seamlessly to give you fullness and volume. Feeling inspired? These cute hairstyles are just some of the things you can do with weaves.
1. Braided Hair with Weave
You can achieve this with a weave if your natural hair is very short and you want to create longer or more intricate hairstyles. A weave is a hair extension that can be added to the scalp in several ways. You can choose your desired length and texture and create your ideal look, like a gorgeous braided hairstyle.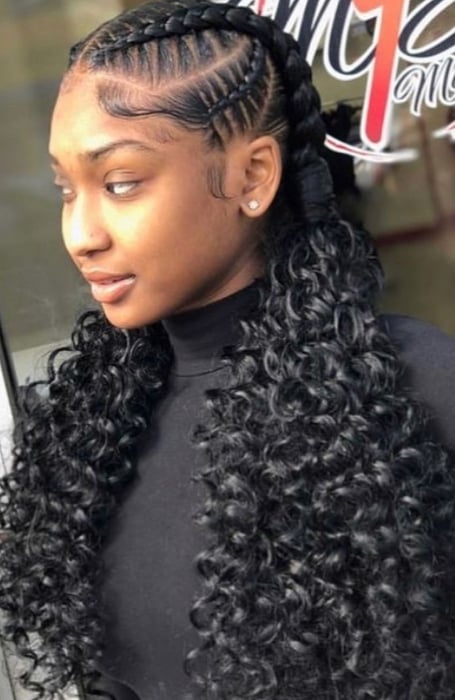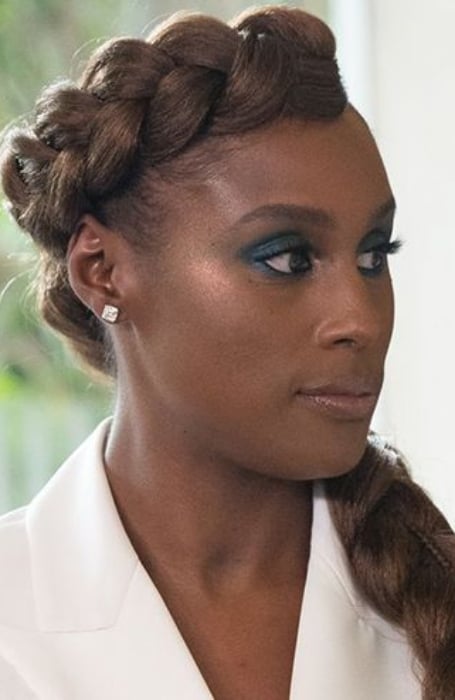 2. Ponytail Weave
The ponytail is simple to do and effortlessly chic. It can be worn high for formal occasions or low for a more laid-back aesthetic. It looks great with all hair textures and can be created with various lengths, depending on your preference. Your weave will help you create the perfect ponytail. Weaves are appealing because they are long-lasting and often affordable.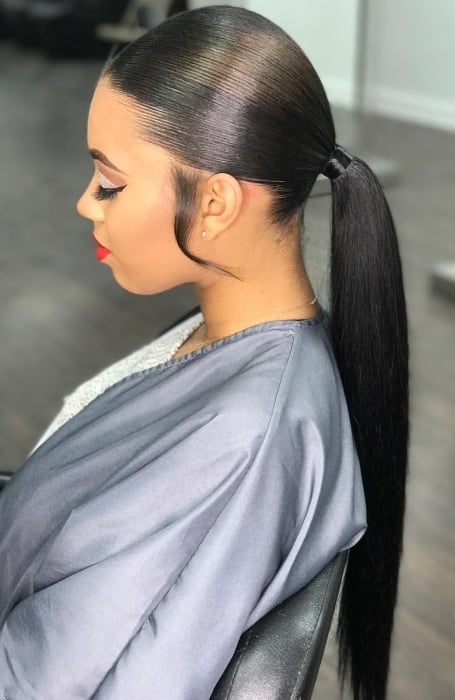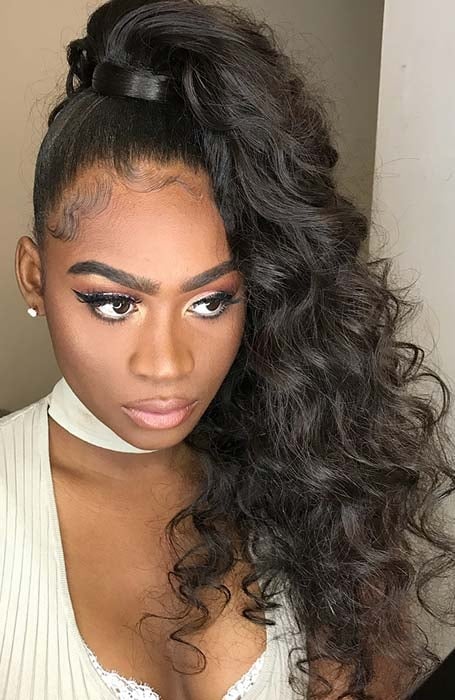 3. Bob Weave
Create the bob haircut of your dreams with your weave. Whether you want soft, loose waves for a romantic finish or a sleek straight bob, there are various synthetic and real hair options to choose from. The bob is a classic cut that looks good on women of all ages and will draw attention to your facial features.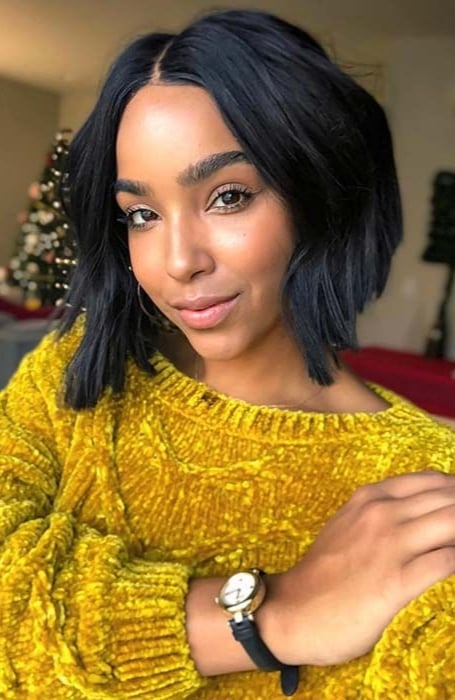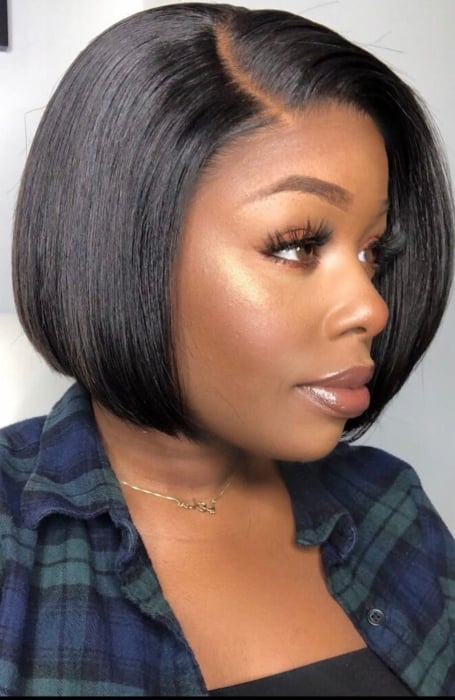 4. Updo Weave
Updos can be simple or complicated, depending on your preference and the length of your hair. A weave will give you the length, thickness, and desired texture to create a gorgeous look. A messy updo is great for every day, while a braided updo is stunning for formal occasions. Updos are also great for showing off your neck and can be very flattering.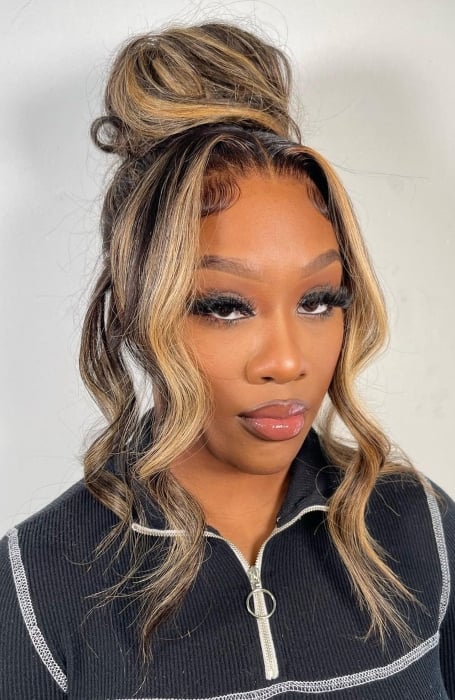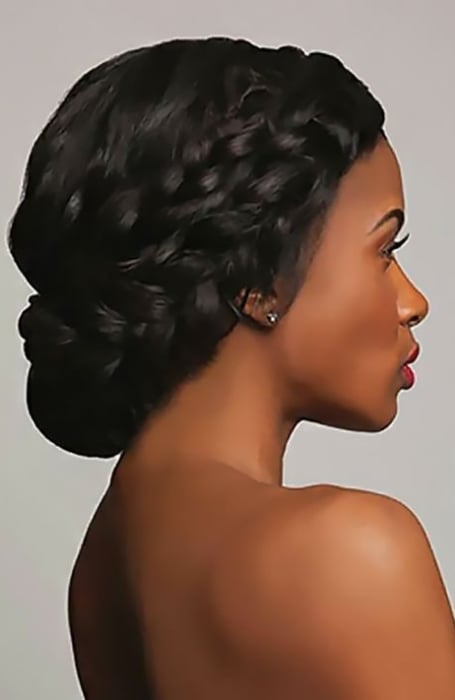 5. Cute Weave
A cute hairstyle can have bright colors, sweet accessories, or be a cute style that complements your face shape and highlights your features. Weaves are hair extensions that can be added to the scalp in several ways, including glue and sewn-on, and will help you create your desired hair texture, thickness, and length.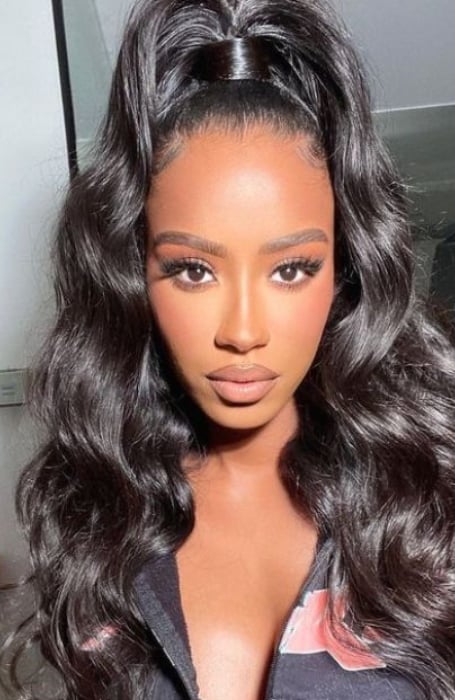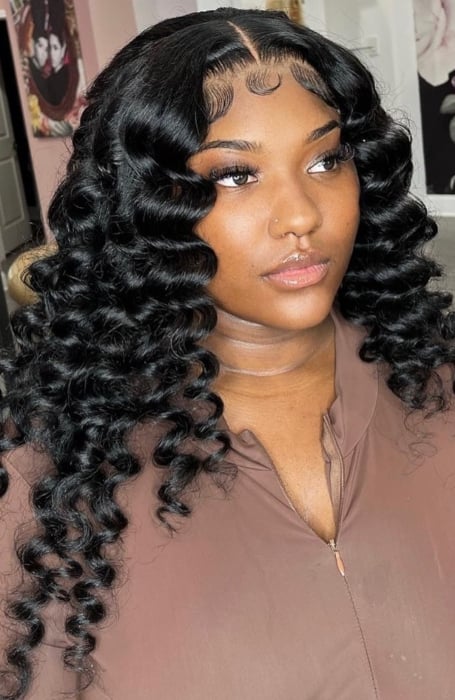 6. Curly Weave
Curly hair is one of the most sought-after hair textures because it looks thick and full and has natural movement. With a weave, you can experiment with your desired curls, whether those are tight coils or beachy waves. A weave will also make it easy to get the right thickness and length. Another reason curls are so gorgeous is that they can look romantic and are great for softening sharp features.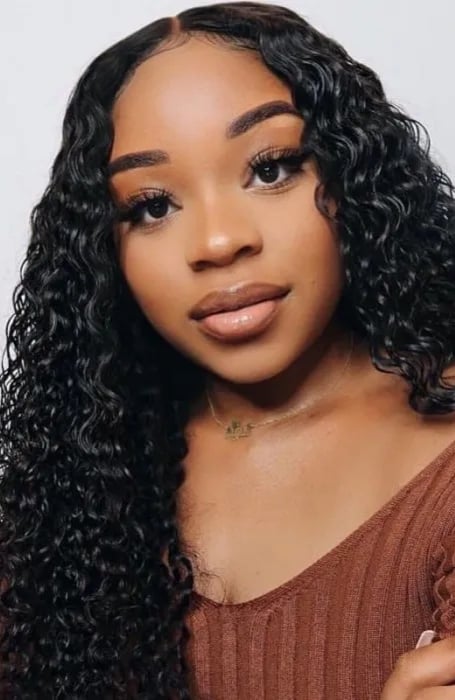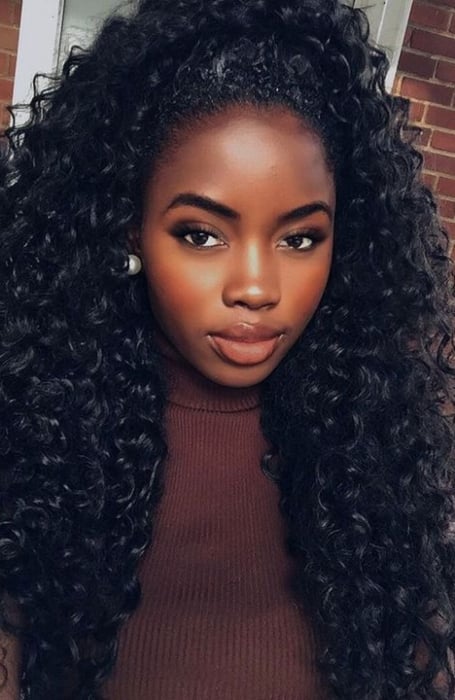 7. Quick Short Weave
Short hair is effortlessly chic and low-maintenance. You can create the desired texture and color by using a weave, including experimenting with bright and bold hues like blue hair. The great thing about a short weave is that it will be easy to care for, and the short hair will draw attention to your face and highlight strong features.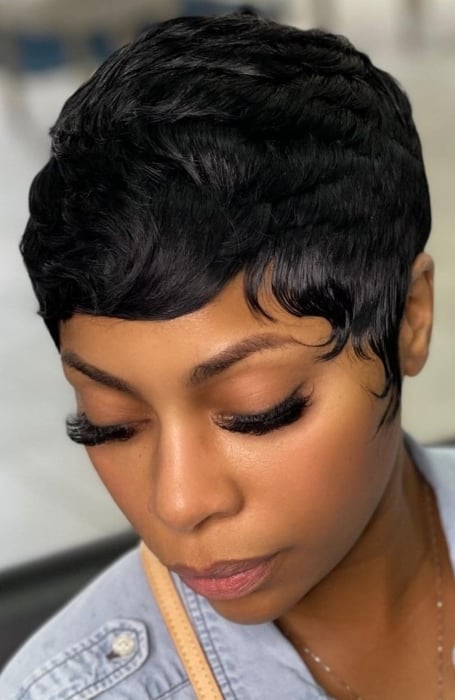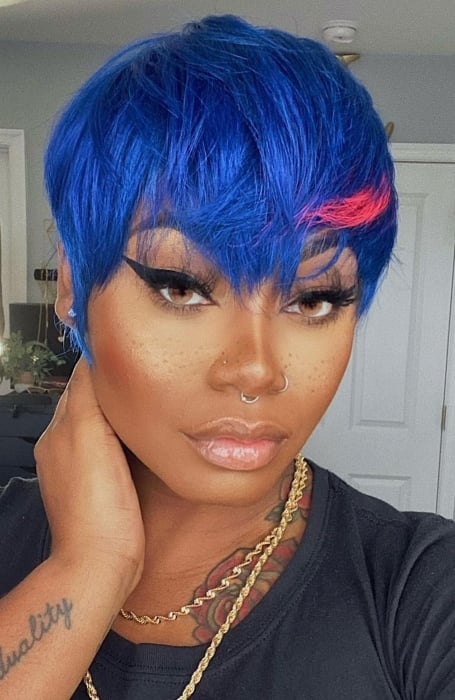 8. Wavy Weave
Weaves are extensions added to natural hair. The appeal of weaves is they are affordable and long-lasting and can be created in the hair texture of your choosing. This is an excellent option for someone who wants added length or thickness or wants to change their hair texture without damaging their natural hair. Wavy hair is gorgeous and will create a soft and feminine appearance.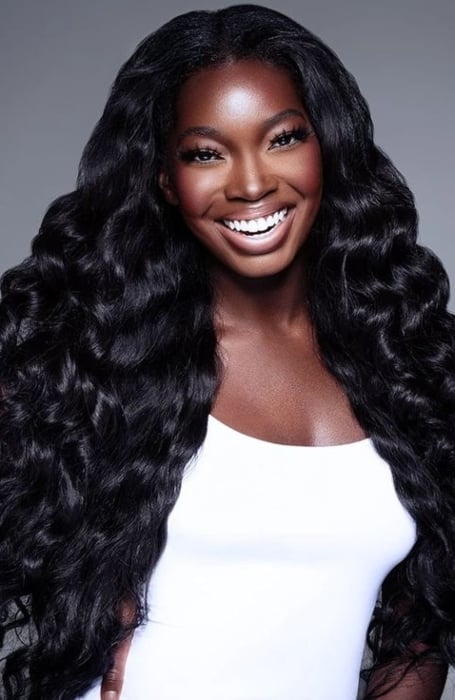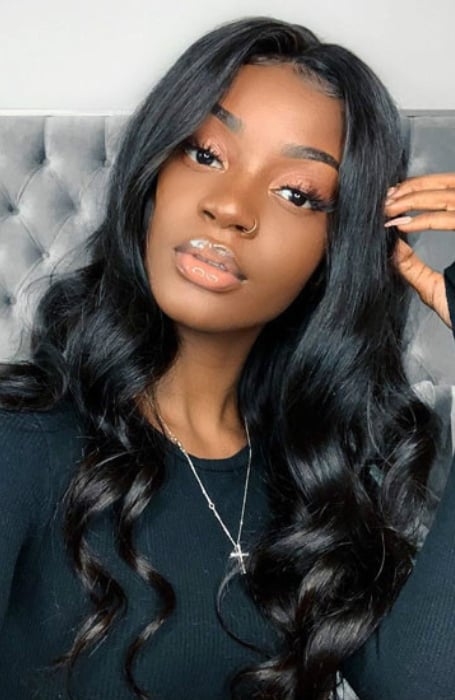 9. Half Up Half Down Weave
The half up half down hairstyle is one of the most versatile styles to try. It is defined by the hair being half up and half down, as the name suggests, including a top knot and leaving the hair loose or a braided updo paired with loose hair. This is an excellent way to keep the hair up and away from your face, while still showing off the texture.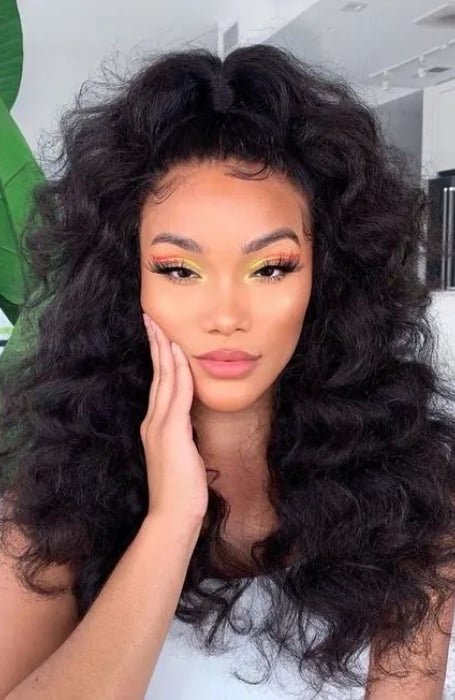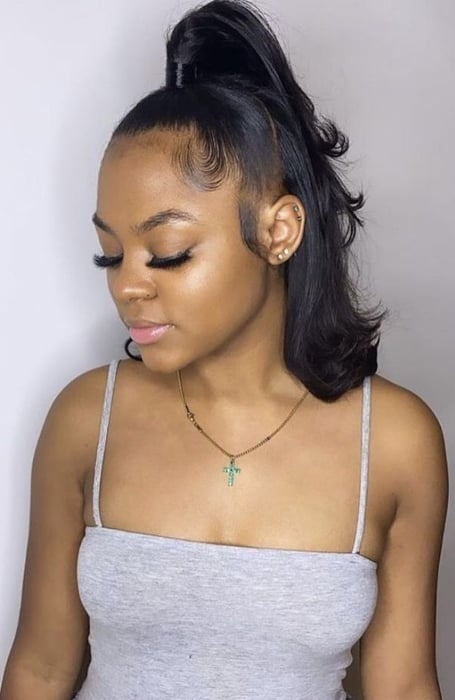 10. Long Hair Weave
Some women struggle to grow their hair long; a weave is an excellent solution. Weaves are real or artificial hair extensions added to the hair and will help you achieve your desired length. Long hair is appealing because you have versatility with styling, including intricate braids and beautiful updos. Although it requires more maintenance, long hair can look glamorous.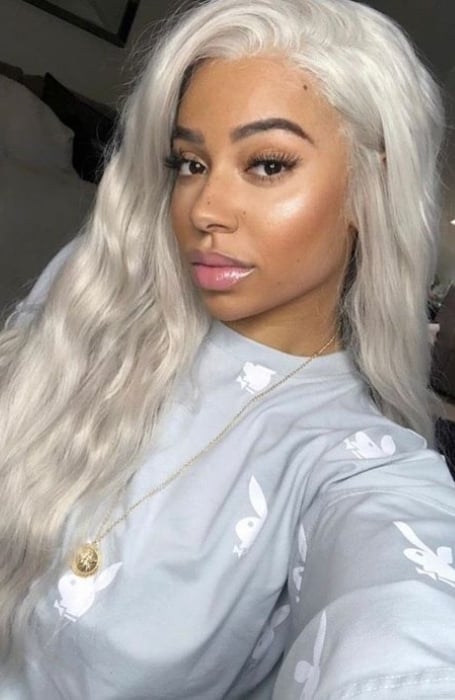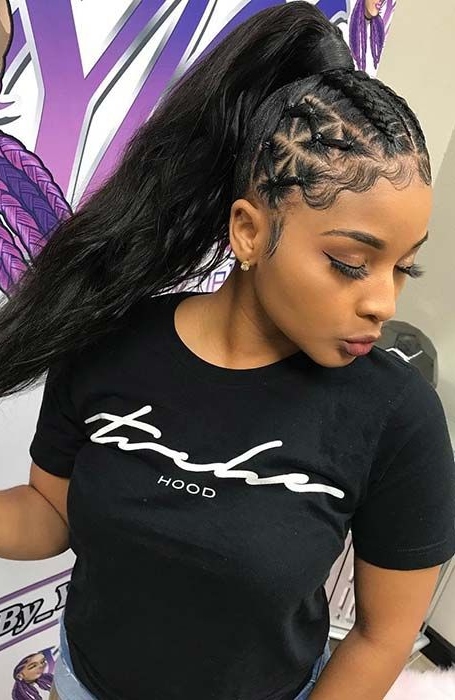 11. Sew in Weave
There are several ways to add weaves to the scalp, including clipping, gluing, and sewing. The sewn-in method is created in several steps: braiding your natural hair into cornrows and then using a needle and thread to add the extensions. The result is a seamless finish that is natural-looking and low-maintenance. The sewn-in weave will last between six and twelve weeks.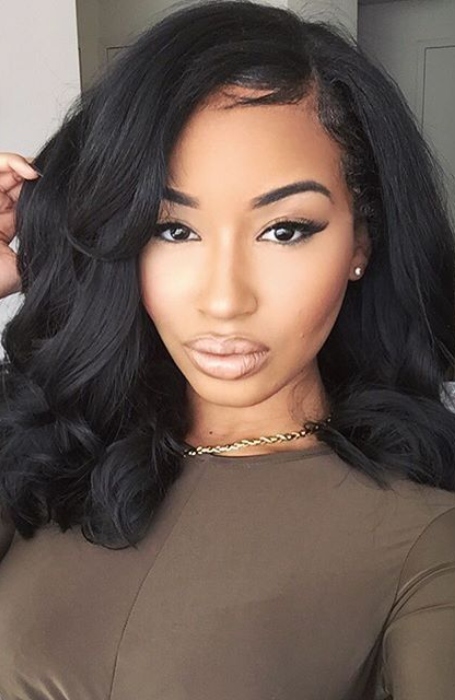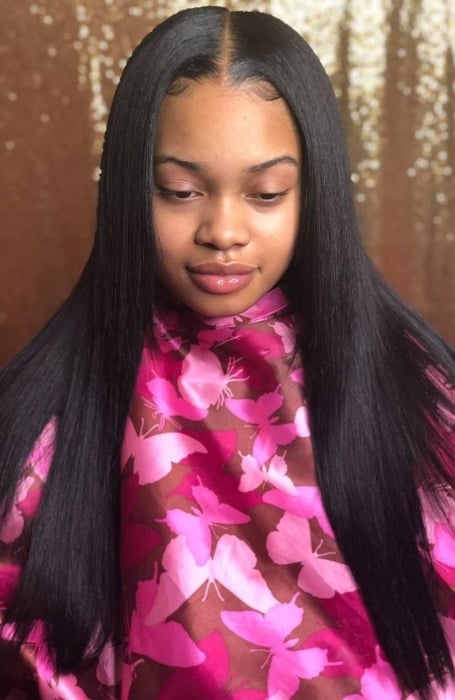 12. Side Part Weave
The side part is flattering on most women and can be added to most hairstyles. The appeal of this parting is that you do not need symmetrical features to be able to pull it off. It will also make the hair appear thicker and fuller and can soften your facial features. One of the chicest ways to pull off the side part is with a bob haircut.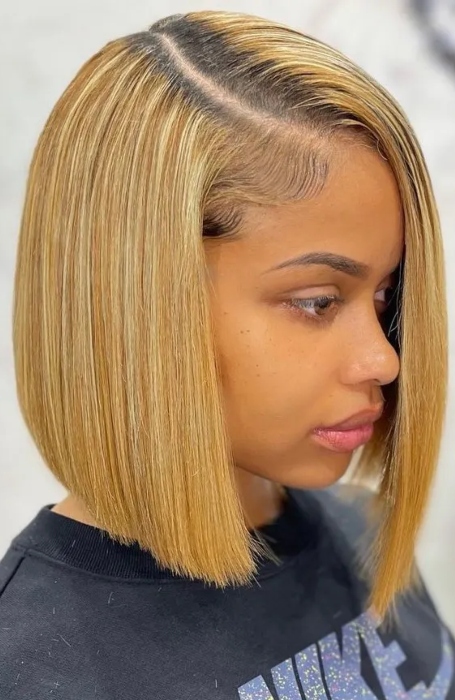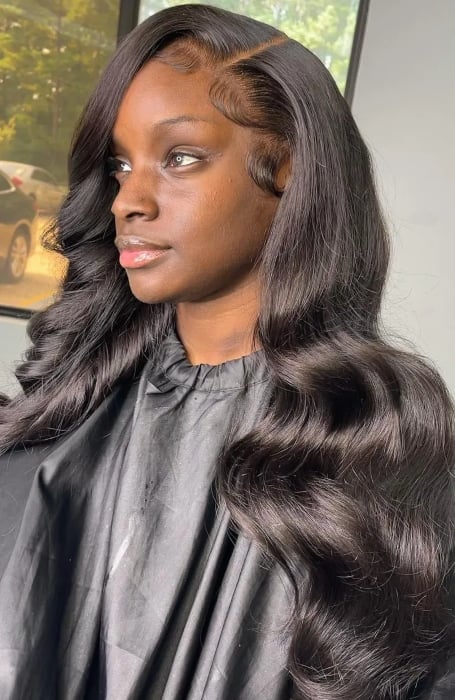 13. Twist Weave
You can create twists with your hair extensions, and despite taking time to install as the hair is separated into two strands and wrapped around each other, the twists are gorgeous, long-lasting, and low-maintenance. The great thing about using a weave is that it will give you your desired thickness and length without damaging or breaking the natural hair.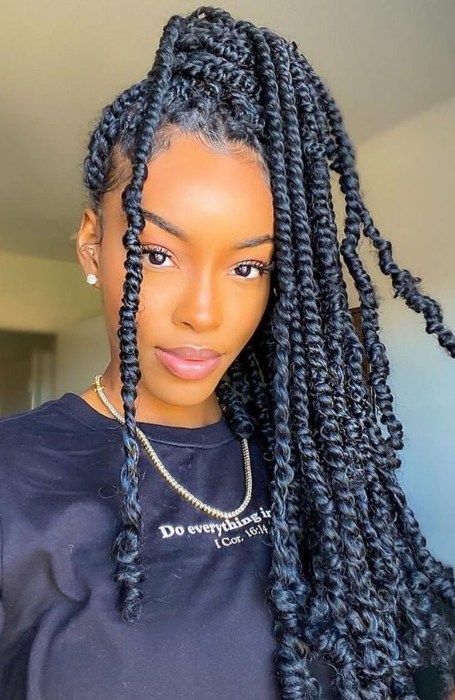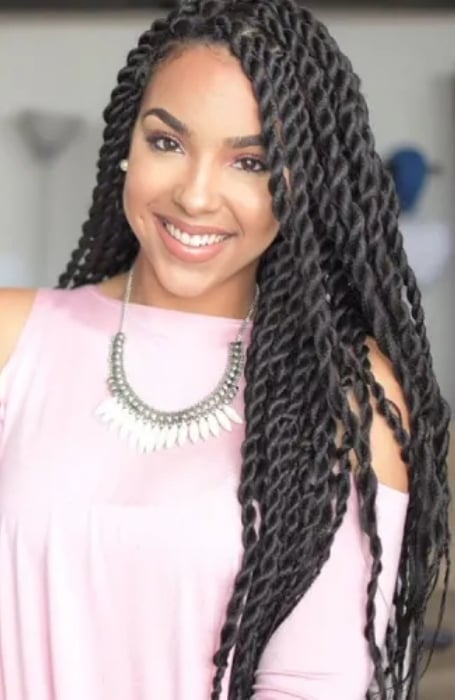 14. Scalp Braid Weave
Scalp braids are braided styles directly on the scalp. The key is not to braid them too tightly because this will result in friction and tension on the scalp, which can be painful. When adding a weave, there are several options you can choose, which involve adding real or artificial hair extensions to the scalp.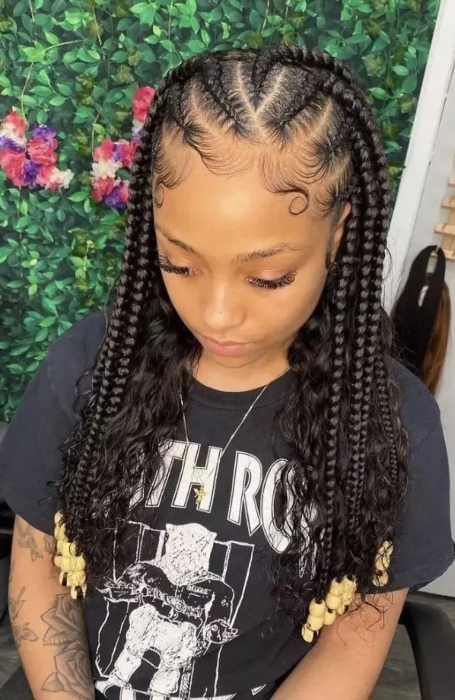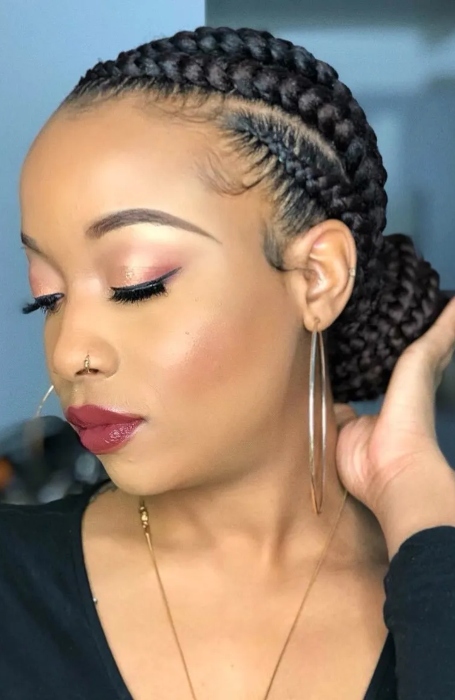 15. Middle Part Bob Weave
The middle part is one of the hardest partings to pull off and is unforgiving to those who do not have symmetrical features. However, it is also an excellent way to draw attention to your face and can be very flattering with the right face shape and haircut. For a chic and modern look, a middle-part bob is your hairstyle and will create a youthful finish.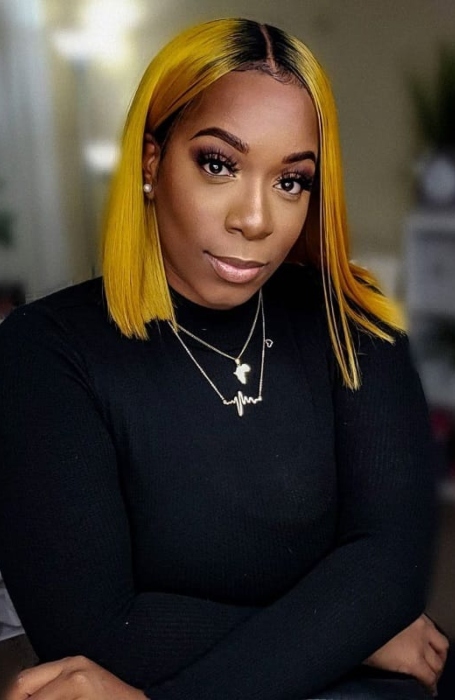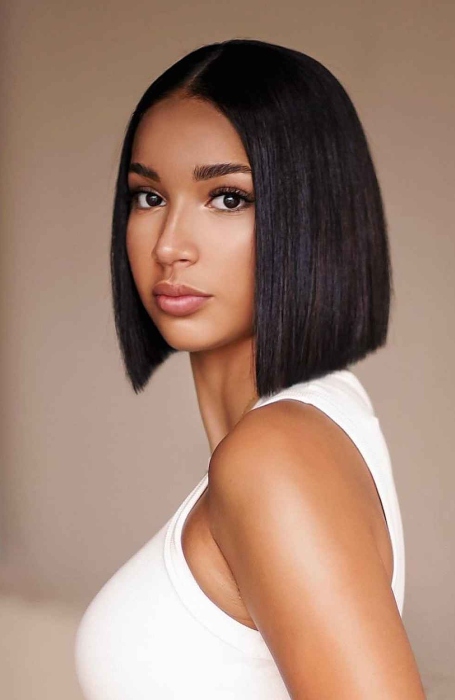 16. Shoulder Length Curly Weave
Shoulder length hair gives you the best of both long and short hair. You have enough versatility with styling to try out various updos, but the length is also not as much maintenance as long hair and is much easier to care for. Opt for curls to create a hairstyle that appears full and thick with lots of movement and bounce.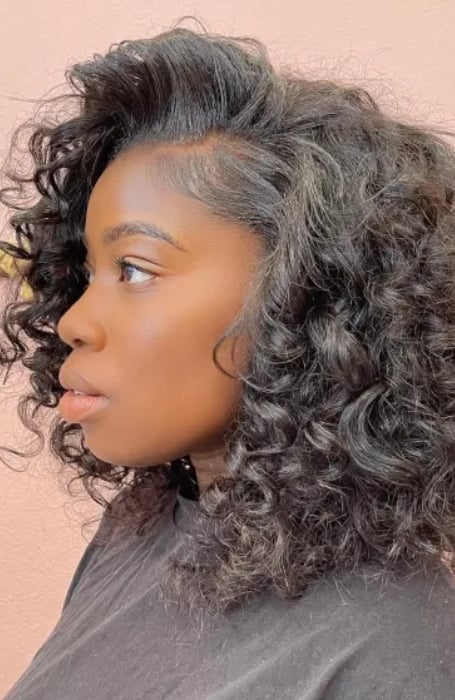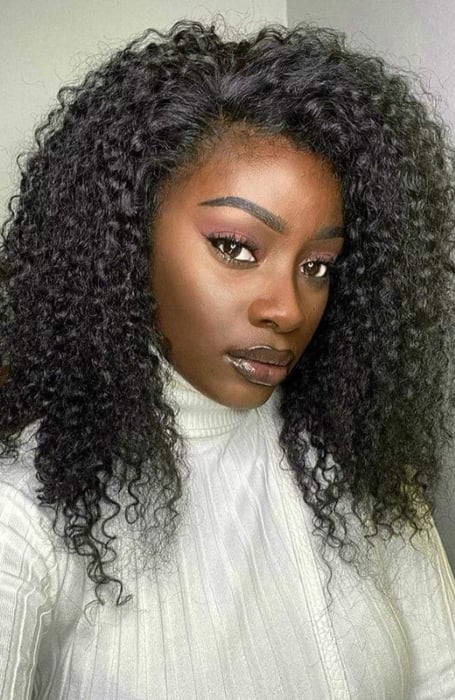 17. Straight Weave
Straight hair can be gorgeous for those who want to create a sleek, polished appearance. You can wear the hair down or pull it into a high ponytail for a gorgeous, modern finish. The appeal of straight hair is that it often looks glossy and healthy and can be easier to brush and care for. You can choose synthetic straight or human hair, depending on your preference and budget.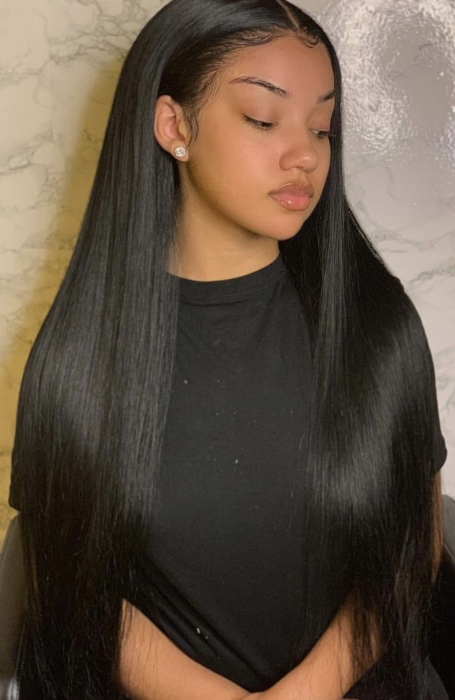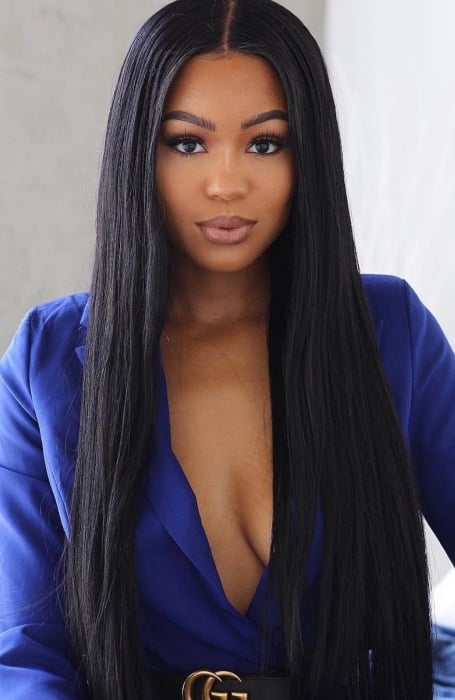 18. Ghana Weave
Ghana braids are a protective style that goes straight back, pulling the hair away from the face. The hairstyle is great for aiding natural hair growth by giving your hair a break from the heat and chemical styling. A weave will help you experiment with different thicknesses and lengths to create the perfect finish. These braids will last around two weeks.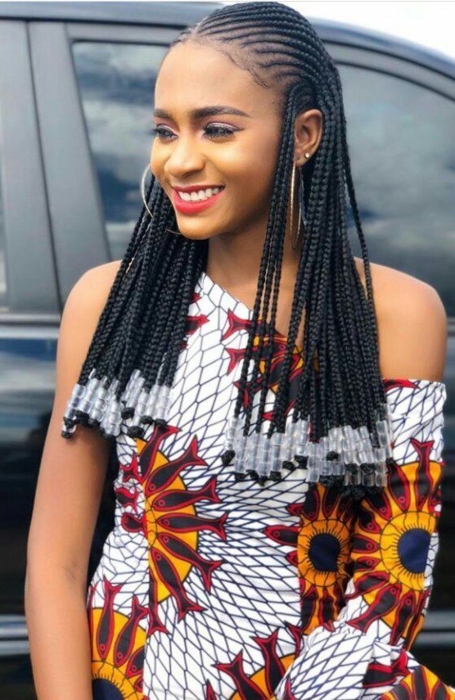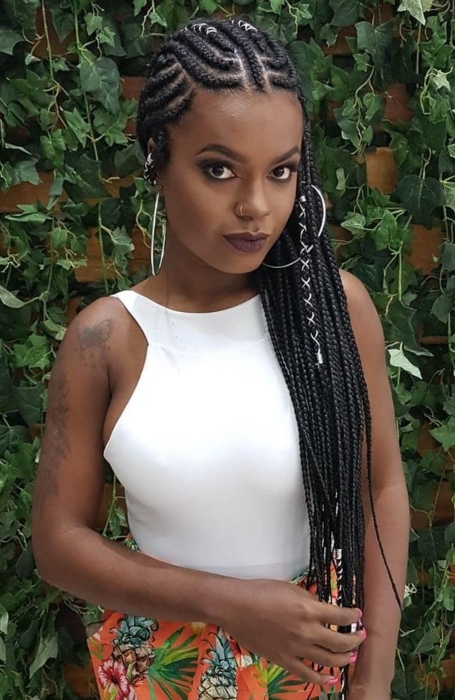 19. Top Knot Weave
Are you looking for an effortlessly chic look that demands attention? Then look no further than the top knot, a style that is defined by the hair being knotted and tied high on the head. You can adapt it to suit your preference, pulling all the hair up or creating a half up half down hairstyle.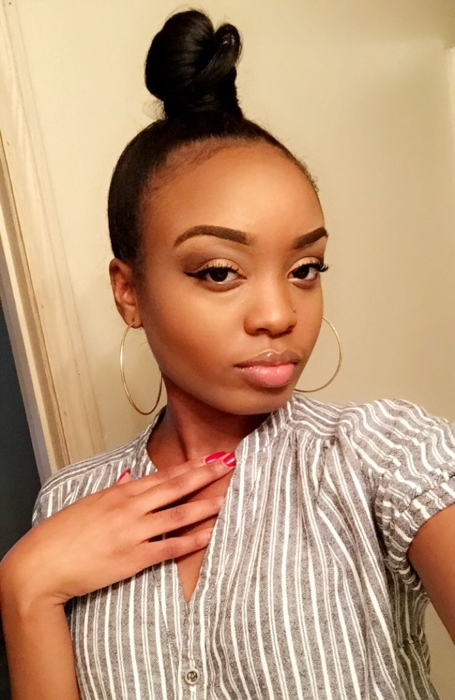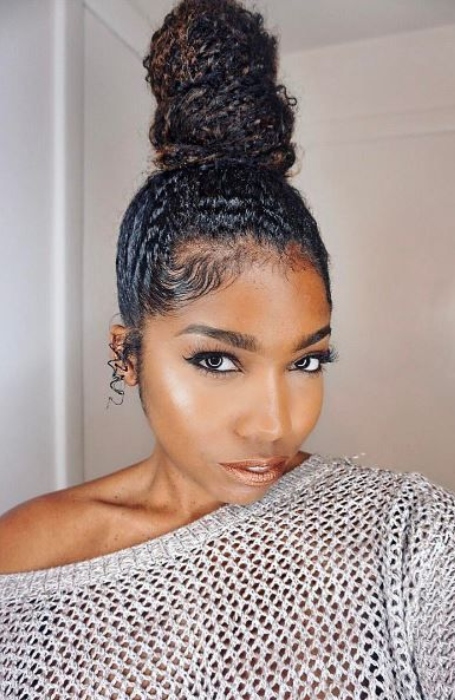 20. Bun Weave
The bun hairstyle is one of the simplest updos and can be created with minimal effort. The appeal of the bun is it keeps the hair up and often away from the face, making it a practical and stylish option. You can wear the bun low or high, depending on whether you want it to look sleek or more laid-back.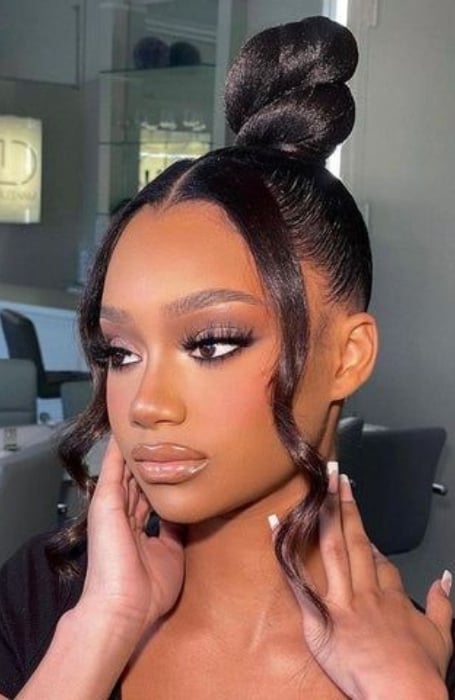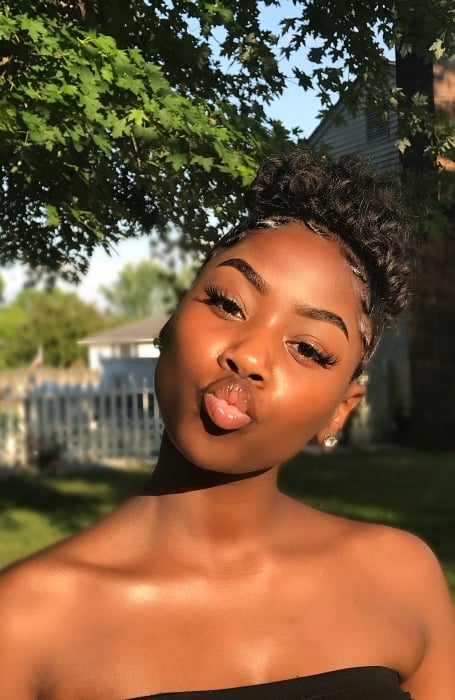 21. Bangs with Weave
There are many different bang hairstyles to choose from, depending on your preference. These include curtain bangs which are ideal for framing the face, barely-there and piece-y styles like wispy bangs, and full, blunt bangs, which make a statement. Find the weave texture that appeals to you the most and works with a stylist to create the ideal bangs.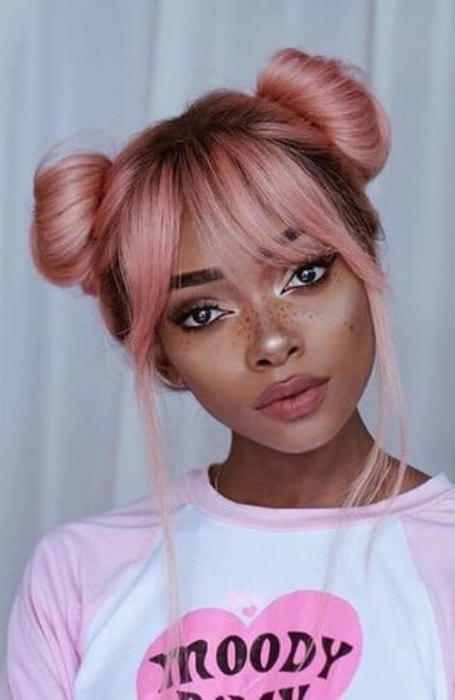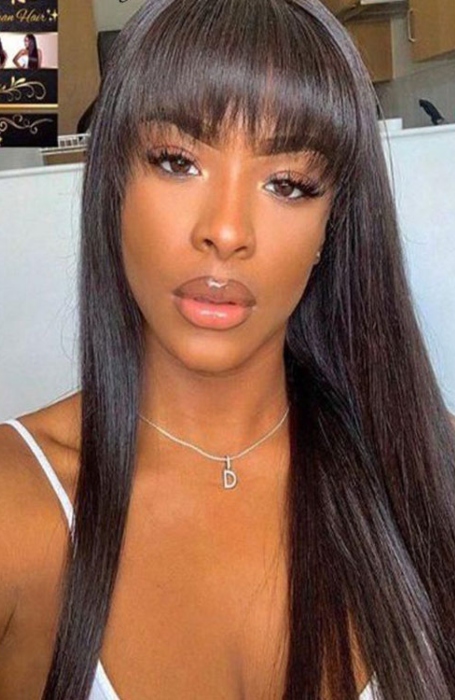 22. Natural Hair Weave
If you want a very natural look, there are options for that. When choosing your weave, you can also opt for real hair extensions, which could help create a more natural finish. Many good-quality weaves are available, and your focus should be on the hairline, ensuring the weave has been added seamlessly. Work with your hairstylist to find a cut that complements your face shape and will highlight your features.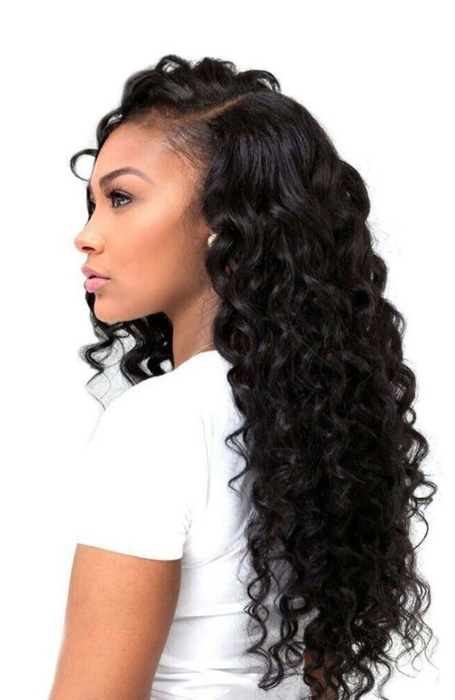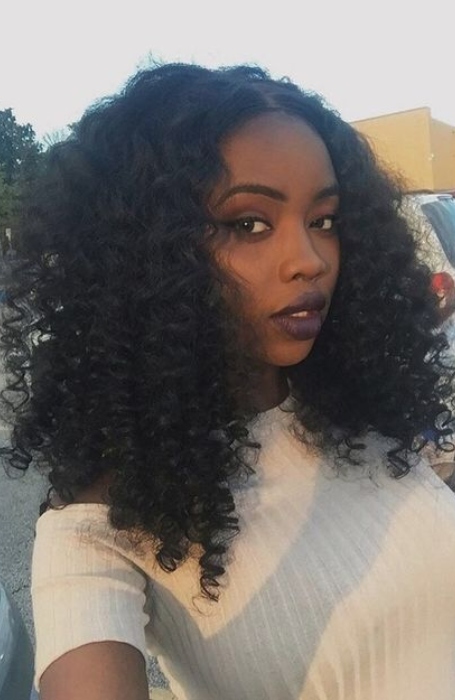 23. Loose Wave Weave
Loose waves are, as the name suggests, loose. This means that the wave pattern is not tight. This is a great texture because the hair benefits from natural movement, but the soft waves are also incredibly flattering and look great on women of all ages. Your weave will give you versatility with how you style your waves, including wearing them long or keeping them short. Your hair will have volume and look healthy and full.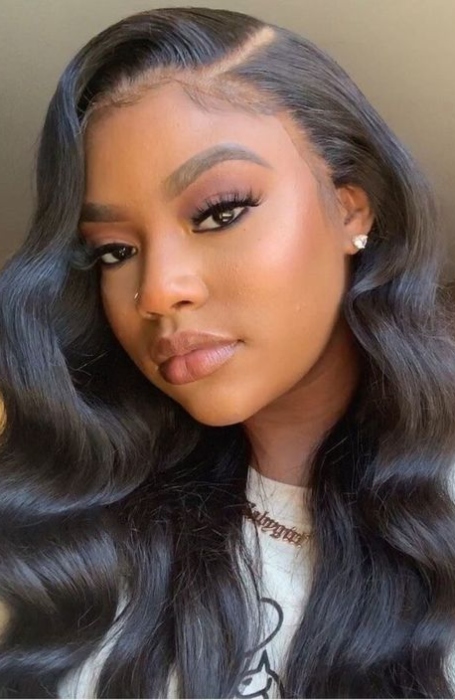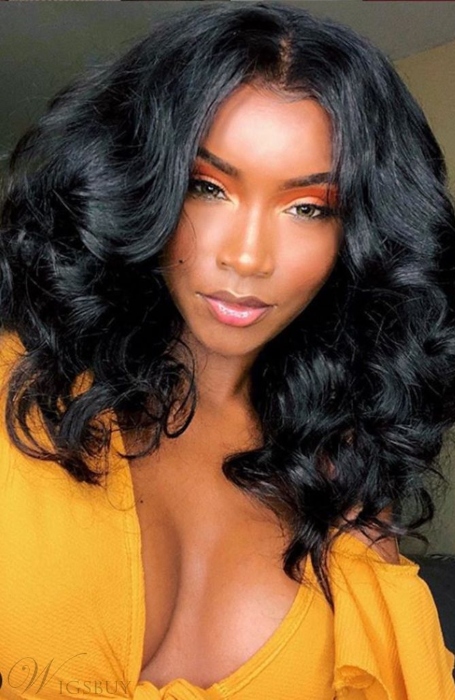 24. Loose Weave
A loose weave is a weave that is not tightly woven. When choosing the sewn-in method, it is important that the installation is done properly and is not too tight; however, you do not want it to be loose, either. When choosing a weave, there are multiple hair textures to choose from, including soft, beachy waves. This sought-after hair texture can be created with weaves of either synthetic or natural hair and could have the wave pattern you want already, and is often very high-quality and shiny, or you can work with your hairstylist to achieve it.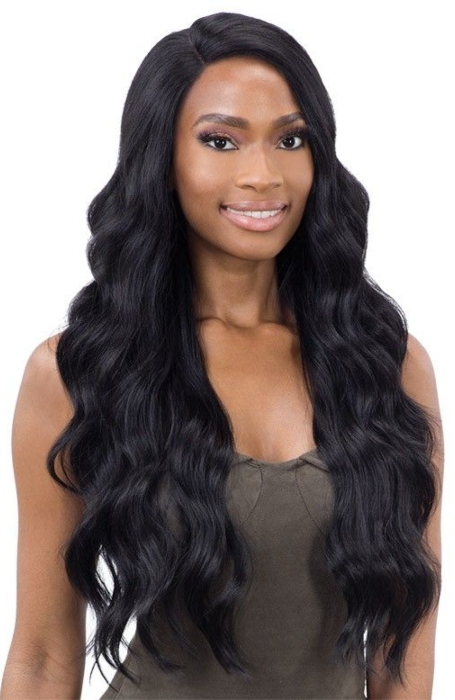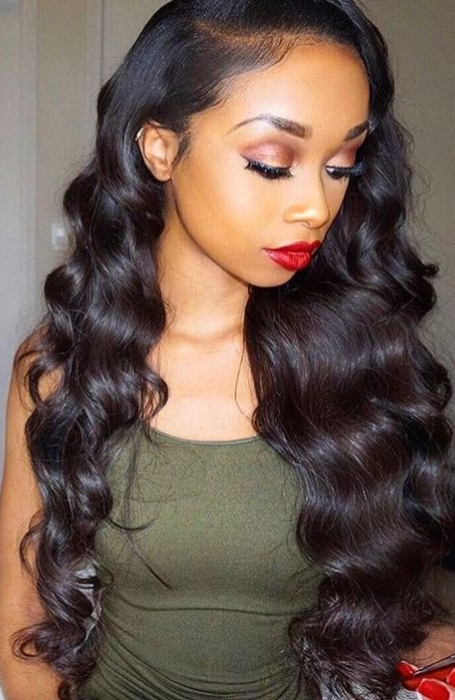 25. Cornrow Weave
Cornrow braids are one of the most popular braided hairstyles because of their versatility. They are braided close to the scalp using the underhand braiding technique and can be added to hair of various thicknesses and lengths. Before getting a weave, you will braid your hair into cornrows. Cornrows are also low-maintenance and can be easily adapted to suit your preference.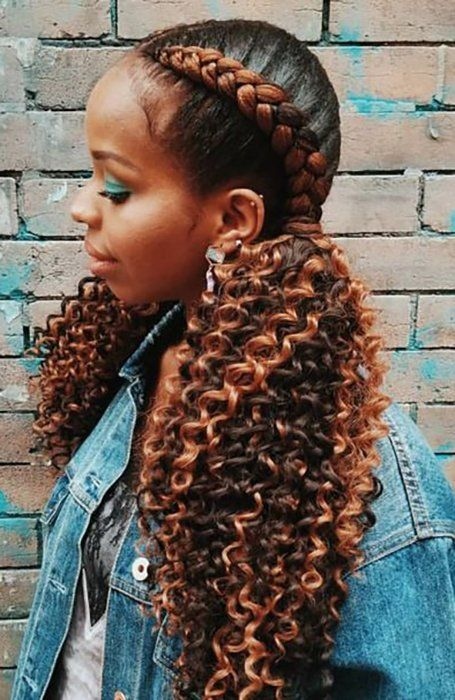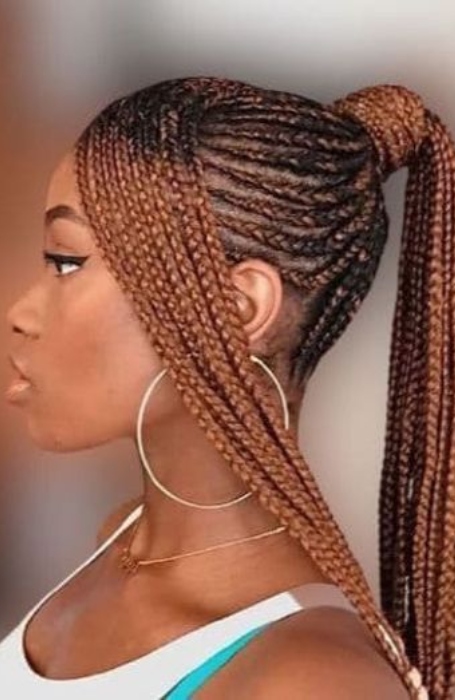 Weave Hairstyles FAQs
What is a weave hairstyle?
A weave hairstyle is a look that uses hair extensions, either real or artificial. They can be added to the hair in various ways including sewn-on, clipping, and gluing, and are ideal for creating your desired length, thickness, and textures.
How long should hair weaves last?
Weaves are long-lasting and affordable. How long your weave will last depends on how you care for it, the quality of the hair and sew-ins, and your chosen hairstyle. However, they can last around two months and even up to twelve weeks. You will likely find that you will need to get the weave retouched around the two-week mark. Glue-in weaves are only to be used for the short term and will last around a week or two.
Are weaves good for hair growth?
Weaves can be good for natural hair growth because it gives the hair a break from heat and chemical styling. Weaves can also protect the hair from the elements. However, proper precautions and installation need to be taken to prevent damage.
How much does a full weave cost?
When getting a weave you will pay for the extensions and the installation. This can vary depending on the extensions you choose, which include human hair or synthetic. Your stylist's price will also vary, and a full weave could cost around $100 to $600 for installation alone. This is still one of the more affordable hairstyles because it is long-lasting.
SUBSCRIBE TO OUR NEWSLETTER
Subscribe to our mailing list and get interesting stuff and updates to your email inbox.