Ever since her days in Destiny's Child, Beyonce's fashion choices have been in the spotlight for the world to see. From gorgeous red carpet gowns to oh-so-cool street styles, her every sartorial choice has been watched, providing inspiration for countless women everywhere. No matter what the occasion, Queen B slays with a style that is simultaneously elegant and fashion-forward. (It's no wonder she won the CFDA's Fashion Icon award this year!) With a killer confidence and some seriously gorgeous hair also in check, Bey rules the fashion stakes like the Queen she is. Now, you can be like Bee and run the world too (the fashion world that is). Just follow this simple guide to recreating her unbeatable style.
Beyonce Red Carpet Style
If anyone can teach you a thing or two about dressing for special occasions, it's Bee. The singer, actress and Ivy Park founder have been on too many red carpets to count, and nails her look every time. From strategically placed sequins to plunging necklines, Queen Bey can show you all the tricks for looking sexy and chic at your next black tie function.
Sheer Fabric
Bootylicious Beyonce loves to show off her feminine curves and a killer body. For special events, she chooses dresses made with delicate sheer fabrics to create flashes of skin beneath the surface. Of course, Beyonce is a woman of real class and knows just the right amount of skin to bare. Strategic embellishments, panelling and underlays help her keep her look elegant and appropriate when facing too much exposure. A sexy evening look, even the smallest sheer details can turn an everyday dress into a daring piece of fashion.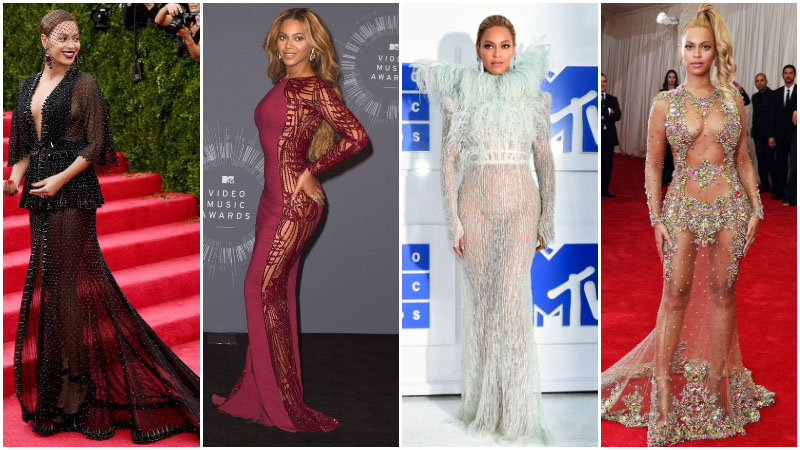 SHOP THE LOOK
All White
While black always looks flattering, Bee knows that some special occasions call for white instead. Divinely beautiful, an all white look can have an impact far more striking than any black dress. Beyonce proves this point with ease as she often takes to the red carpet in head-to-toe white and looks stunning. Completely elegant and almost angelic, this look is one to add to your wardrobe. Forget the idea that white gowns are only for weddings and rock one to your next special occasion.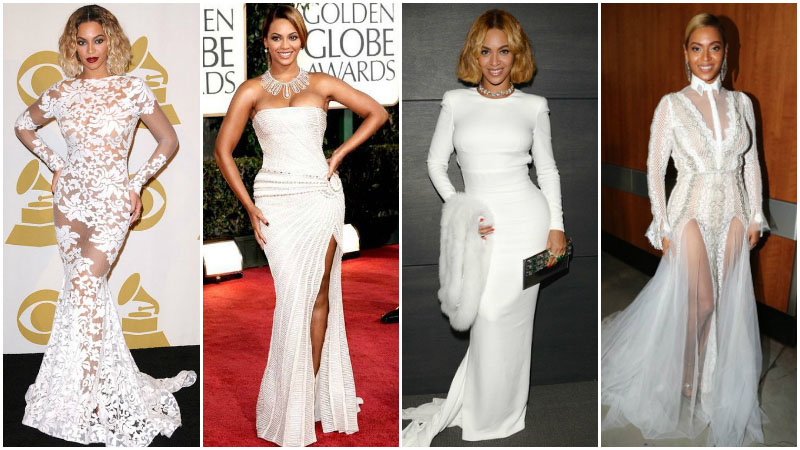 SHOP THE LOOK
Plunging Necklines and Cutouts
Sheer fabric isn't the only way that Beyonce flaunts her amazing body; she also loves to wear plunging necklines and cutouts. Whether she's wearing a gown made from lace, covered in sequins, embellished with jewels or even a glamorous jumpsuit, Bey balances the long length with a flash of skin at the decolletage.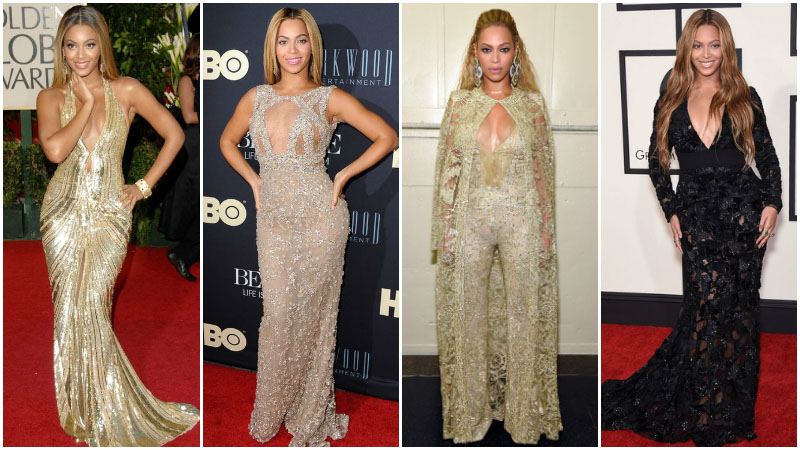 SHOP THE LOOK
Statement Earrings
If you're planning on channelling Beyonce's style, you can't forget about the accessories. Bee knows that no look is complete until every detail is perfect, including jewellery. While many celebrities and stars opt for large, statement necklaces on the red carpet, fashion icon, Beyonce goes her own way. Instead of wearing necklaces, she prefers to finish her look off with some statement earrings. Large, glamorous and utterly unmissable, these earrings add a big dose of chic to Beyonce's look without overpowering it.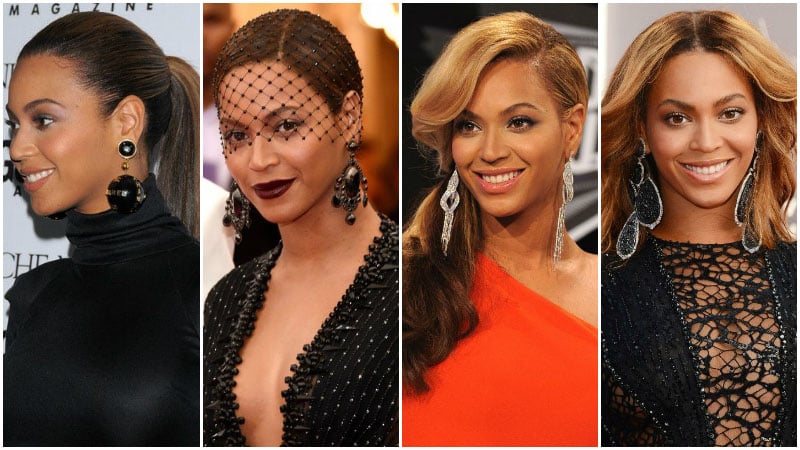 SHOP THE LOOK
Beyonce Street Style
While Beyonce slays on the red carpet, she also nails it on the street. Whether she's feeling casual in a pair of jeans and t-shirt or loving a more ladylike look in a pencil skirt and heels, Queen B always looks fantastic and fashionable. Throwing in unique items, such as edgy leather pants and unexpectedly bold colour choices, Beyonce's street style wardrobe will inspire you to mix up your own. Just invest in these key pieces, and you'll be feeling like Mrs Carter every day.
Pencil Skirts
The ever-elegant Beyonce knows the value of a classic fashion item and silhouette. While she has no problem showing off her body, she also has no problem covering it up if her sartorial prowess tells her to do so. When it comes to street style, a pencil skirt may not be the most daring choice, but it can be a stylish and classy one. Beyonce nails the pencil skirt by wearing it with heels for an elevated casual look. Whether you like a basic, black look, a funky denim style or a pretty, patterned design, add a pencil skirt into your wardrobe for a chic and feminine alternative to pants.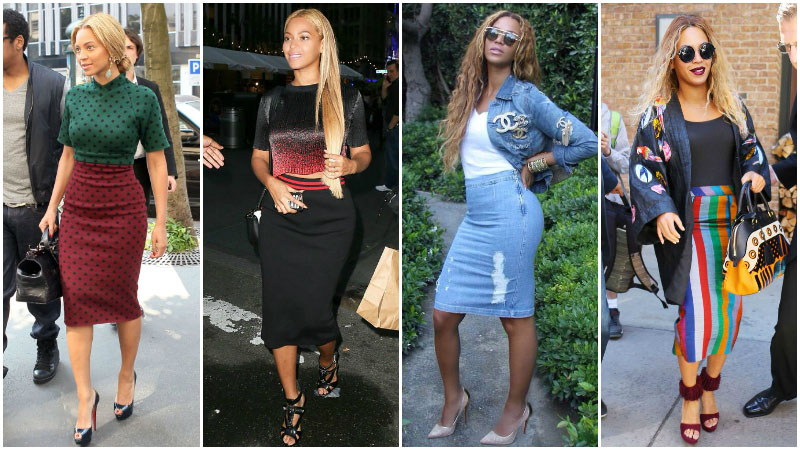 SHOP THE LOOK
Leather Pants
Although Beyonce's style is typically feminine, she does add in edgier pieces when the occasion calls for it. On such piece, is leather pants. Whether she's headed to a basketball game or simply down the street, Bee can rock a pair of leather pants better than almost anyone else. To keep the look within her signature style, she adds in feminine details, such as heels, red lips and loose hair.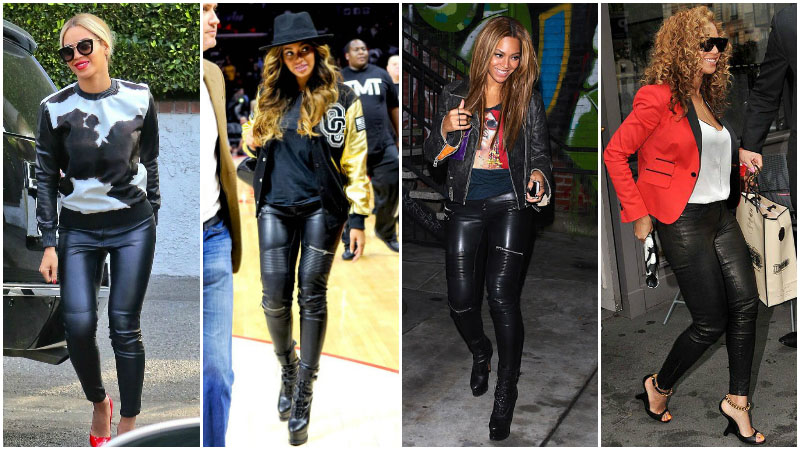 SHOP THE LOOK
Vivid Colour
Ever since her Destiny's Child days, Bee has loved the use of colour in fashion. While most fashion stars live in a regular uniform of black and white styles, Queen B beats the boring with an injection of high-intensity, vivid colour. Be it pink, orange, yellow or all of the above, Bee loves a pop of colour and regularly makes it a feature of her wardrobe.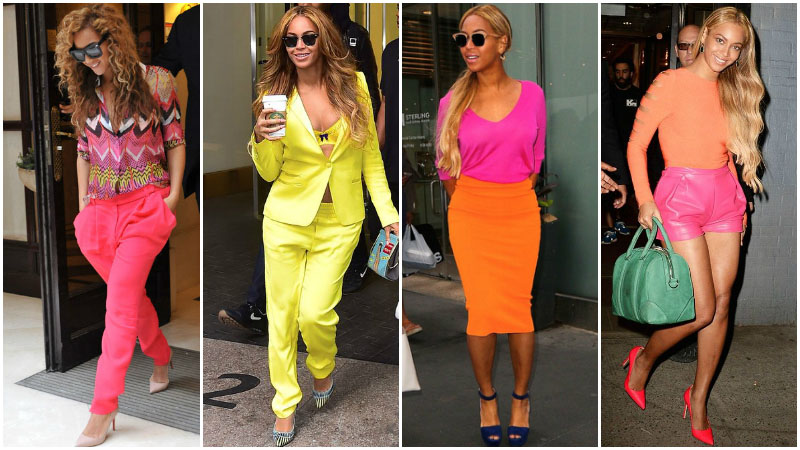 SHOP THE LOOK
Top Tucked into Skinny Jeans
When it comes to showing off some bootylicious curves, nothing beats a good pair of skinny jeans. Tight-fitting and leg-hugging, skinny jeans are perfect for showing the feminine silhouette of legs. Beyonce pairs her skinny jeans with a simple tucked-in top. Doing so means that she adds hip and waist definition to her look while keeping her curves on full display. Simply choose mid to high waisted jeans in a mid blue denim to channel this look.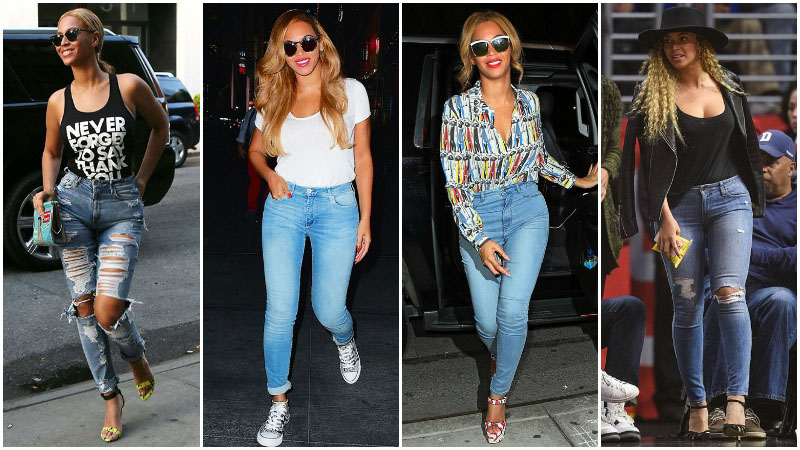 SHOP THE LOOK
Beyonce Hair
Beyonce's style wouldn't be complete without her killer head of hair. Whether she wears it straight and slick, in super curls or as an up do, her luscious locks finish off her outfits with polish and style. Full of volume and shine, Queen Bee's gorgeous hair is something we've all dreamt of having on our own heads. To help us achieve this goal, we've enlisted the help of Organika Hair salon owner, Sarah Di Iorio. She is going to take you through ways you can nail Bee's signature hair styles at home.
Straight and Slick
You can't beat a fierce, slick, straight look. Start with a good heat protectant and, depending on the length of the hair, use either a standard or wide iron to straighten hair. Finish off the look with a high quality hair serum and light hold hair spray.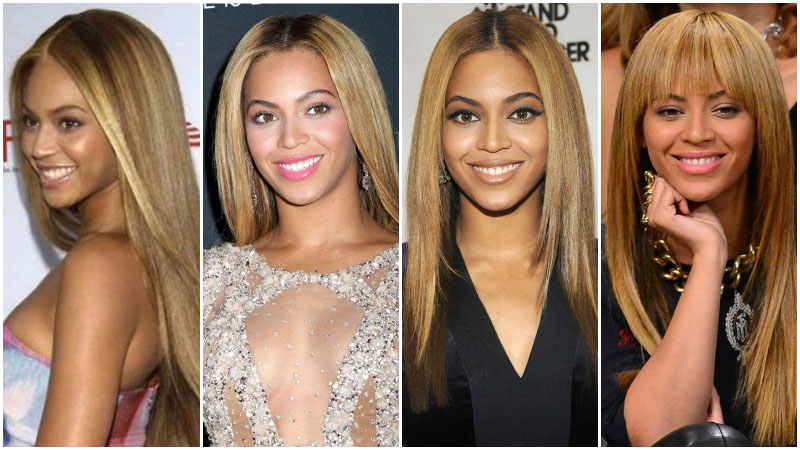 SHOP THE LOOK
Voluminous Curls
This style takes works if your hair isn't naturally curly. Start with a root volumizer and a texture setting spray before curling hair. It's best to use a waving wand or a hot tong. Set your hair in tight curls and pin curl them. Let them set for 30 minutes then brush out. Finish off with an anti-humidity serum.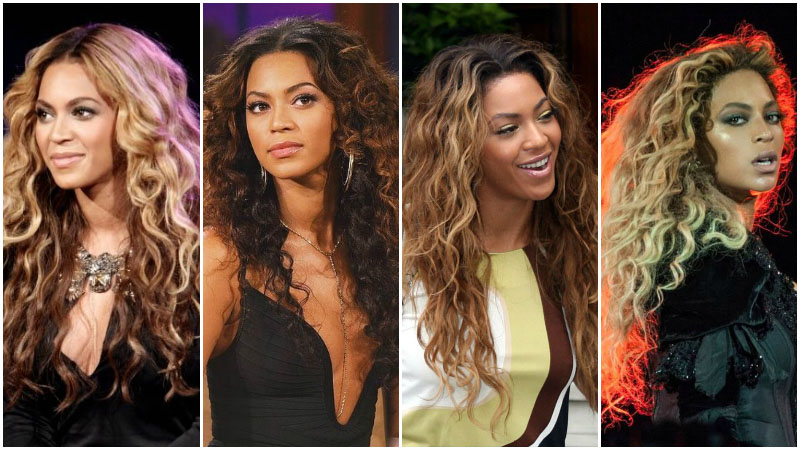 SHOP THE LOOK
Casual Plait with Hat
We all have bad hair days. Put a great hat on and create your own messy plait (or two) for effect.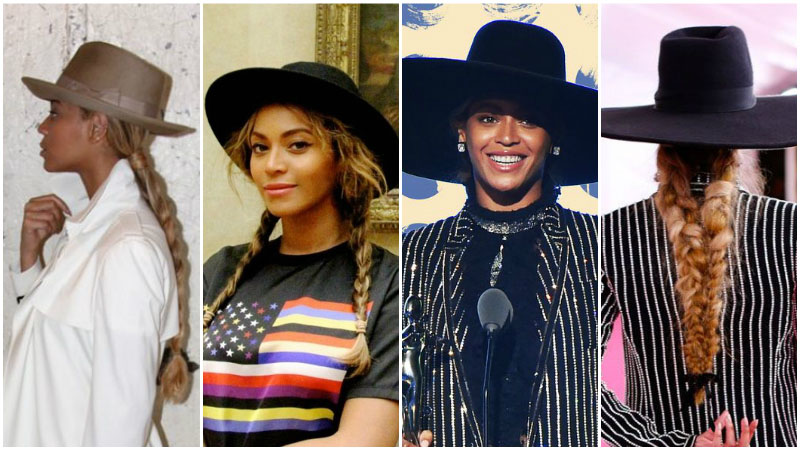 SHOP THE LOOK
SUBSCRIBE TO OUR NEWSLETTER
Subscribe to our mailing list and get interesting stuff and updates to your email inbox.