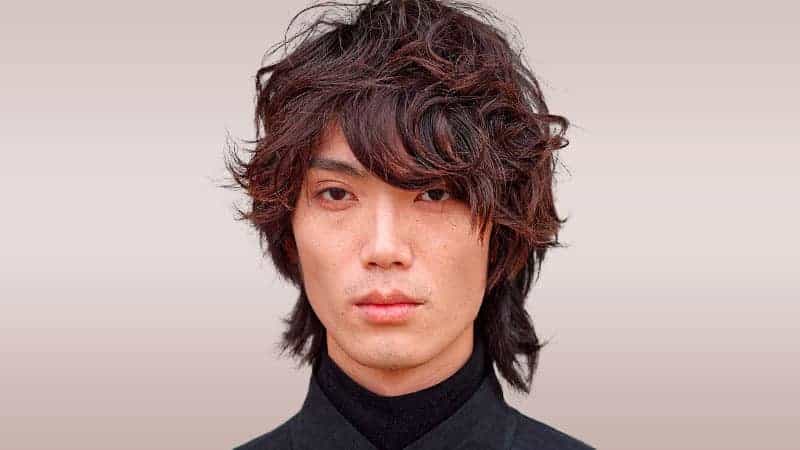 The Korean perm for men is the hottest new way to add texture to your hair. When you hear the word "perm," it might automatically put you off as you think of the traditional approach of chemically altering the hair, which resulted in damage and produced stiff coils. While this look was great for achieving volume and fullness, the cons far outweighed the pros. But with the Korean perm, it is quite the opposite. This is a look that will give you brilliant waves without any of the frizz and dryness. You can embrace your new texture while experimenting with your desired hairstyle, whether a classic short look or something edgy and cool like a disconnected undercut. To find out more, keep reading!
RELATED: 25 Cool Korean Haircuts for Men
What is a Korean Perm?
If you want to add texture to your hair and boost its fullness, look no further than the Korean perm. The appeal of this look is that it will give your hair soft waves that look natural and is a great way to achieve volume. The modern technique involved in the perm is less damaging than the traditional approach. It will not leave you with frizzy strands and will result in minimal damage. It is a serious commitment, though, and will last around six months (and possibly more, depending on how you care for it), with the waves gradually loosening.
Korean Perm vs. Digital Perm
The Korean perm is a hairstyle celebrated for its brilliant wavy texture. The digital perm is a technique used to create a perm, not the look itself. The appeal of the digital perm is that it uses a machine with a digital display (hence the name) to monitor the temperature of the hot rods used to create the perm. It can also be called a hot perm, and the texture is very defined. The methods differ from a cold perm, and although the modern approach will reduce damage, this option is often considered to be worse for the hair because of the heat it uses.
Korean Perm vs. Japanese Perm
Knowing what perm you want with all the different terms available can be confusing. The Korean perm is a hairstyle created to have a visible wavy texture, while a Japanese perm has looser and softer waves. The appearance of both looks can be very similar. Alternatively, the Japanese perm can alter the strands to create a sleek and straight finish. This is done using a combination of chemicals and heat, and the Japanese method is praised for pioneering the modern techniques of the perm.
Korean Perm Hairstyles for Men
1. Permed Textured Ends With Undercut
If you have decided to get a Korean perm because you love the texture it creates, do not be fooled into thinking you will be limited with how you style the hair. Quite the opposite, and there are several exciting options, including pairing it with an undercut. The combination looks edgy and cool and gives your haircut structure, making it look neat and polished.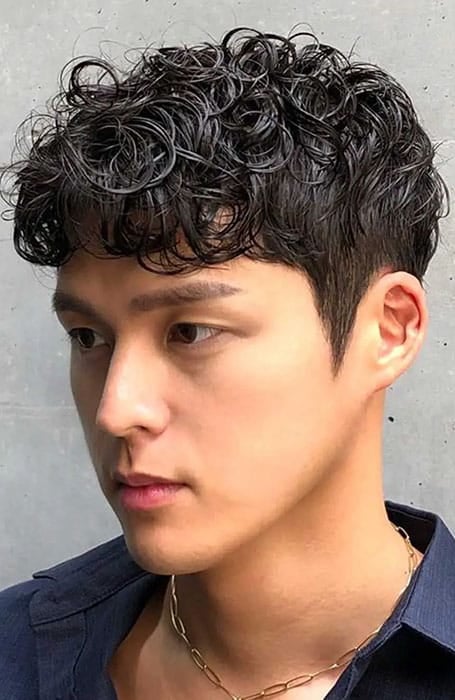 2. Tousled Messy Perm Hair
We love messy hair because it creates an effortlessly sexy finish. It is a great way to embrace your texture but will also create a youthful glow and soften your features with how your waves fall against and around the face. Keep it short for a lower maintenance finish. But do not be afraid to experiment with color to make your strands even more noticeable.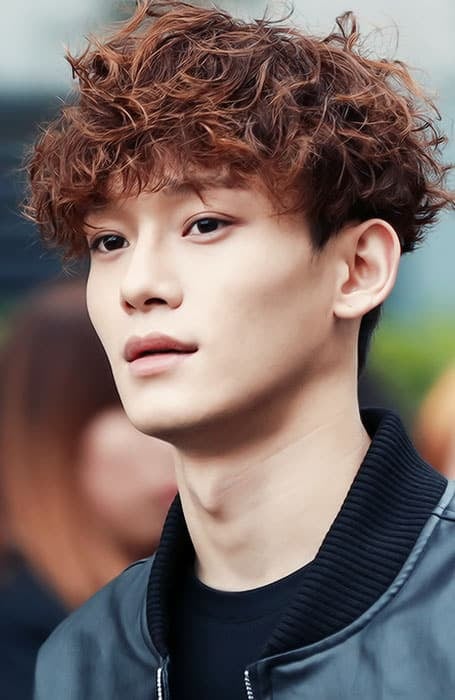 3. Korean Hair With Down Perm
Many modern approaches to the perm give you versatility with your look. The Korean perm is celebrated for its soft, wavy texture, while a down perm is created to keep the hair closer to the head, giving you a less poofy and voluminous finish. This is an excellent choice for someone who wants to experiment with their texture but wants a more subtle result.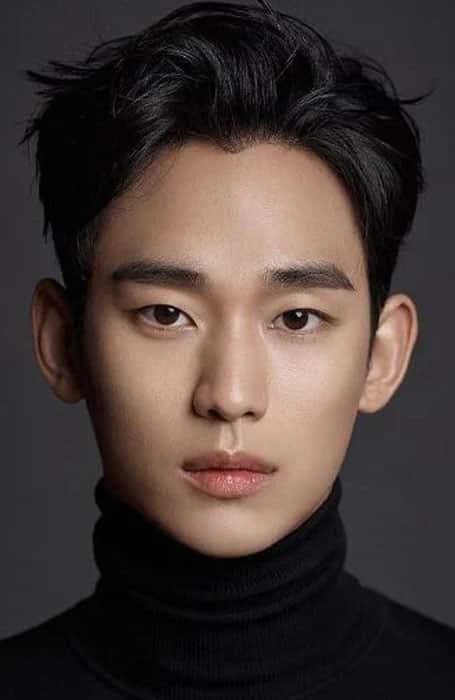 4. Korean Wavy Permed Hair
The wavy texture is one of the most sought-after and can be styled to look classy or carefree. The Korean perm is a hairstyle that will give you soft waves, and unlike the traditional approach to perms, which can leave the hair stiff and coily, this has a much more natural finish. Style it as you wish, including a fringe to highlight your features.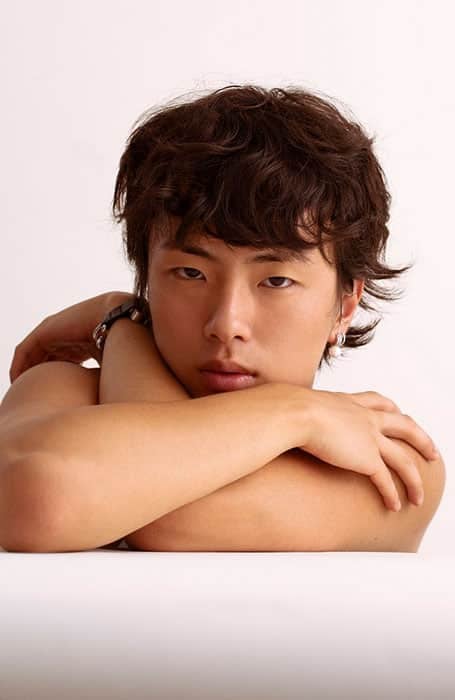 5. Korean Classy Perm Haircut
The appeal of the Korean perm is the waves it creates. You can really enhance your texture with the right haircut. A classy approach would be to style the hair in a simple short cut with around the same length on the top, back, and sides. Pair it with a fringe to draw attention to the face and highlight your features while at the same time giving you a youthful glow.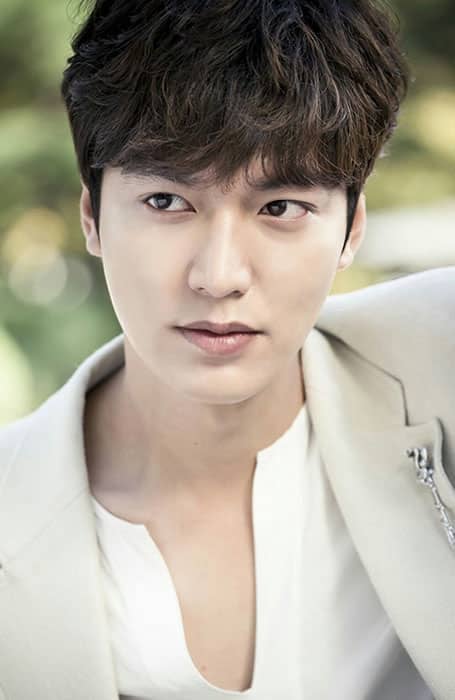 6. Korean Permed Mullet
The mullet hairstyle is short on the back and sides with length on the back. It is not for everyone, but it is edgy, cool, and a great way to make a statement. The modern approach to the look is achieved by keeping the length in the back shorter so that you are not rocking a scraggly tail! The permed texture will also make your appearance soft and create a blended finish.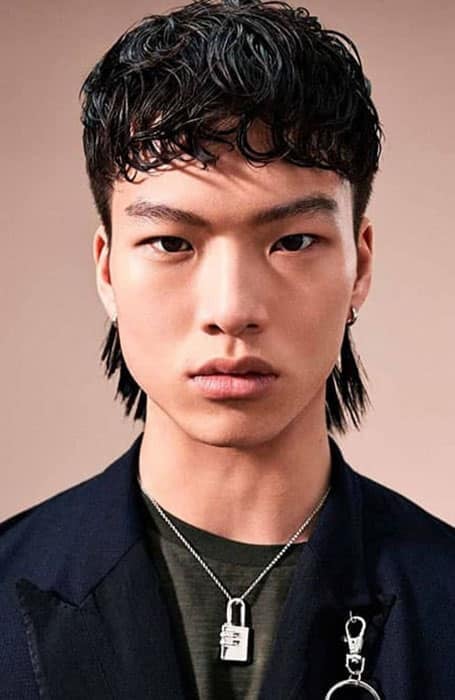 7. Side Part Medium Wavy Perm
The side part is one of the most flattering ways to wear the hair. It can balance the features, is more forgiving on those who lack facial symmetry, and is an excellent option for creating softness. On medium length hair, it will be more noticeable as it falls around the face, framing it. And, yes, it is every bit as sexy as you would expect.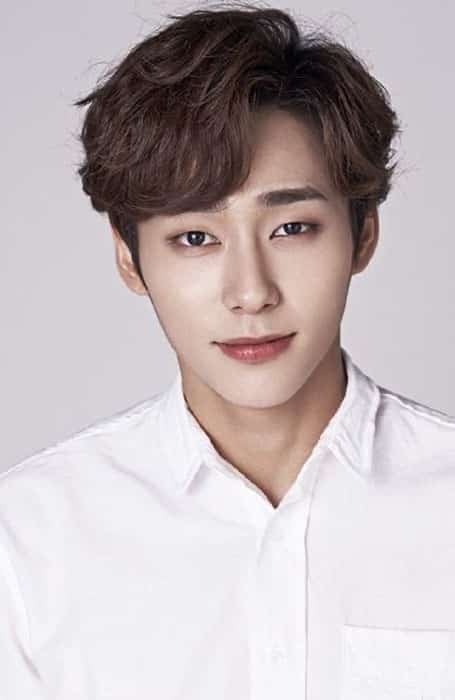 8. Long Loose Korean Perm
The Korean perm can be worn long or short, but the appeal of longer strands is that you have more opportunities with styling. It is also an excellent opportunity to show off your texture. The great thing about loose waves is that they create a relaxed and carefree aesthetic and are less likely to appear stiff or frizzy. What is not to like about this finish?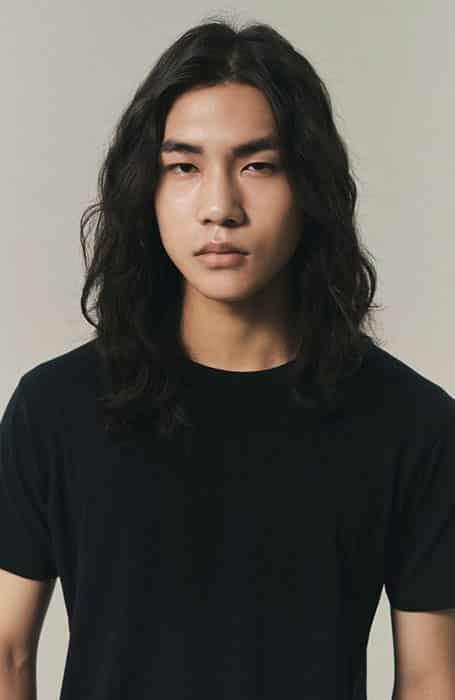 9. Textured Two Block Permed Haircut
The appeal of the two block haircut is that it can be styled in different ways and complements all textures. Those who want to try out a Korean perm and embrace the brilliant waves it will give you can benefit from this look. It will also allow you to contrast length and fullness. The top appears voluminous, while the back and sides make the cut more wearable and give it a structured finish.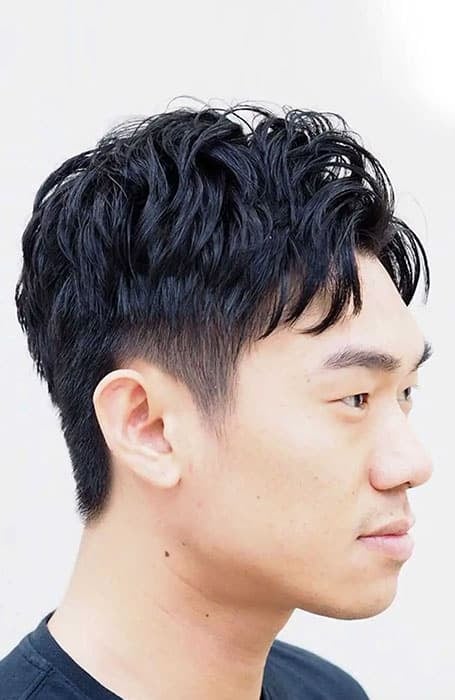 10. Middle Part Korean Perm With Light Ends
When you get the Korean perm, you can experiment with various looks; this includes coloring the tips, a cool technique designed to create a more natural finish. It is also an excellent option for lightening the hair and brightening the face. Wearing it with a middle part is ideal for framing the face and complementing the symmetry of your features.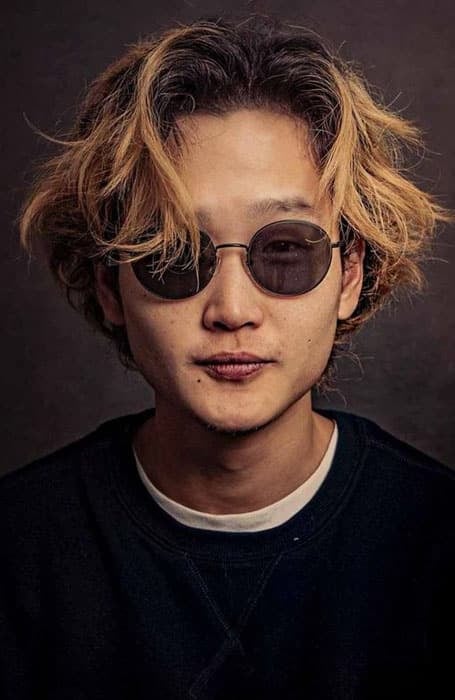 11. Disconnected Undercut With Wavy Korean Perm
If you are looking for a hairstyle that perfectly combines soft texture and structure, the disconnected undercut with a wavy Korean perm is your ultimate look. You can pair the Korean perm with the haircut of your choice, including keeping the back and sides shorter. This is a brilliant way to highlight the fullness of your waves, as the hair on top will be kept longer.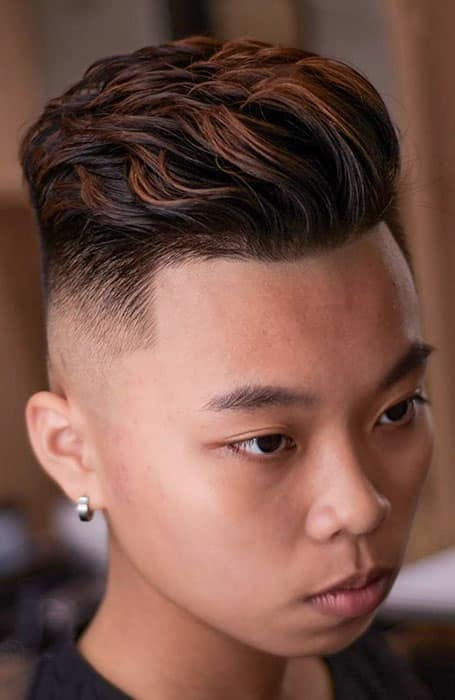 12. Shaggy Korean Perm
The Korean perm has long-lasting effects, around six to ten months depending on how you care for your hair. This is an excellent amount of time to experiment with your new texture and find a hairstyle that complements the fullness of the waves. This includes the shag, which is a men's haircut created with heavy layers to achieve movement!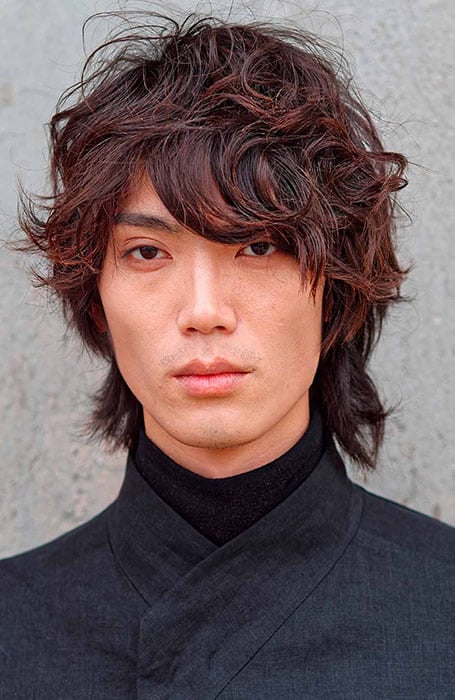 13. Permed Korean Bowl Cut
We love the permed Korean bowl haircut because it is the perfect blend of texture and fullness paired with a classic style. The bowl cut is an edgy haircut and a great way to draw attention to your face. It is also low maintenance, and while it allows you to show off your waves, you won't need regular trips to the salon for touch-ups. This makes it perfect for the man who leads a busy lifestyle.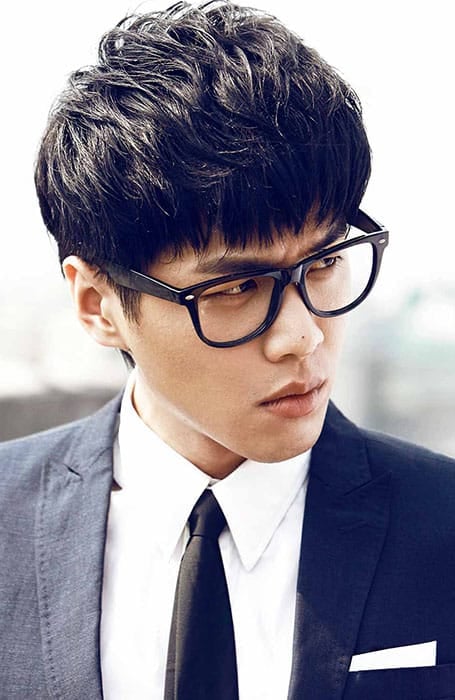 14. Korean Short Perm Hair
We love the Korean perm because of the texture it creates, and the soft waves look good on most men. It will also complement a range of hairstyles, whether you want to experiment with modern Korean haircuts for men or keep it simple with short hair. The shorter your strands are, the more manageable they will be. You can pair the look with a fade or undercut to create the illusion of even fuller, thicker locks.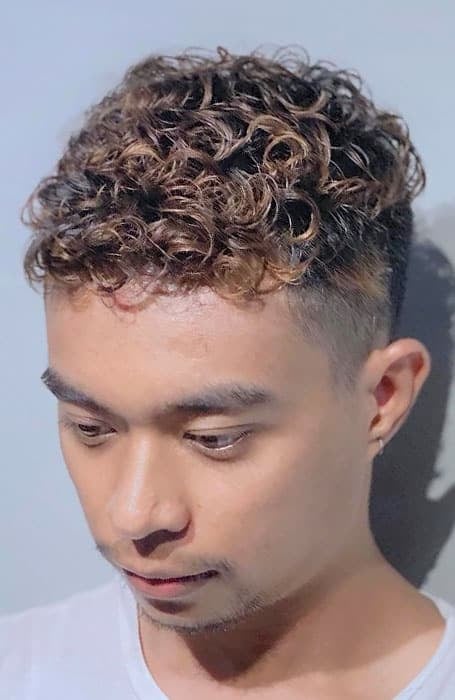 15. Side Swept Two Block Hairstyle
The two block haircut is a Korean haircut that was made famous by KPop groups. It has been trending everywhere because it is effortlessly cool and youthful. As for how it is created, the look features two distinct "blocks;" the hair on the top is longer, and the back and sides are shorter. This is an excellent option for showing off your perm while giving your hair structure.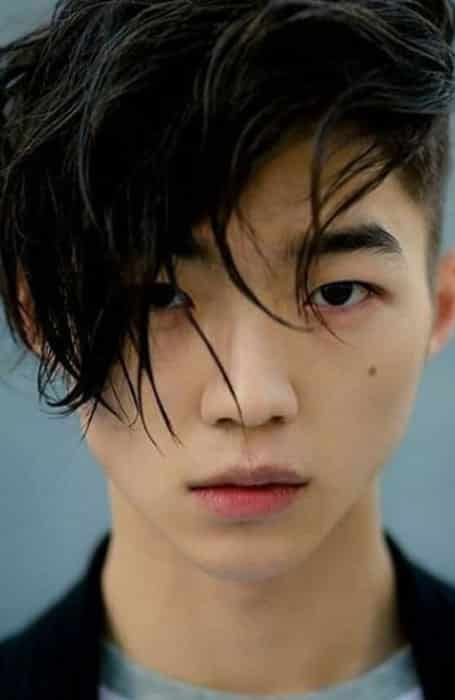 Korean Perm Hairstyles FAQs
How long does a Korean perm last?
A Korean perm can last between six to ten months, depending on how you care for your hair and your chosen haircut.
How Much Does a Korean Perm Cost?
How much your Korean perm will cost depends on several factors, including the length of your hair, the desired haircut, and the salon you choose. Generally, you will be expected to pay a minimum of $60 for men (and much more for women). this may sound like a lot of money, but considering how long-lasting the approach is, many find it is worth it.
How do I keep my perm curly?
You can take several steps to ensure your perm's longevity. This includes washing it with the right products, waiting to wash it until at least two days after the perm, avoiding hair dye, and moisturizing it often. Depending on your hair type, you can ask your hairstylist for the best tips on how to care for your chosen perm.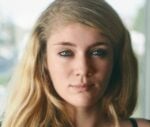 Cailyn Cox holds a degree in journalism and has been working with The Trend Spotter as a writer for over ten years. She has worked with some of the most prestigious women's and men's lifestyle publications. For her, writing is not just a job; it's a passion, which is why each article she writes is approached with such enthusiasm and dedication. She has extensive knowledge of hairstyles, tattoos, and beauty and has made a career out of creating informative articles that appeal to women and men of all ages.
SUBSCRIBE TO OUR NEWSLETTER
Subscribe to our mailing list and get interesting stuff and updates to your email inbox.