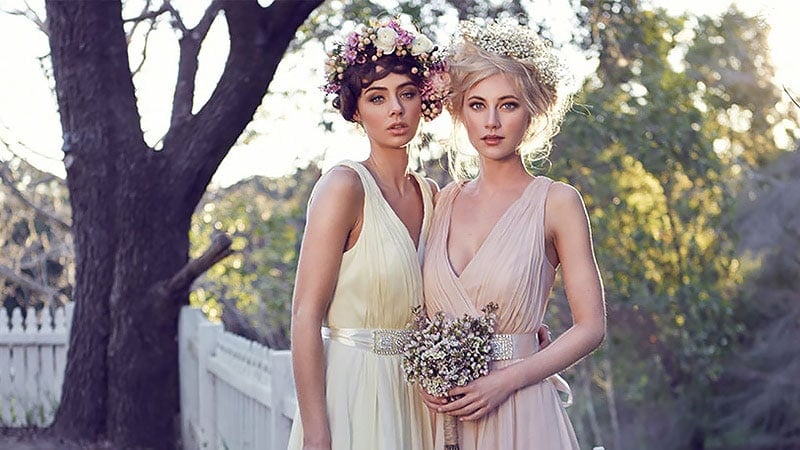 Selecting the perfect hairstyles for bridesmaids can be a challenging task. After all, their hair should complement their dresses, suit the style of the wedding, and look great in photographs. Then there's the added difficulty of deciding whether each bridesmaid should have a unique style or if they should all be the same. So, while it may be a seemingly small choice, bridesmaid hairstyle can cause a whole lot of stress for brides-to-be. Luckily, if you're in this boat, we can help. To save you time scouring the web for the perfect 'do, we've curated a selection of stylish and beautiful options that you and your bridesmaids are sure to love.
RELATED: How to Choose the Perfect Bridesmaid Dresses
1. Crown Braid and High Bun
Buns and braids are as perfect together as the bride and groom. In particular, crown braids are elegant and unique, and they look seriously gorgeous around the base of a high bun. The style can be kept sleek or pulled out for something softer.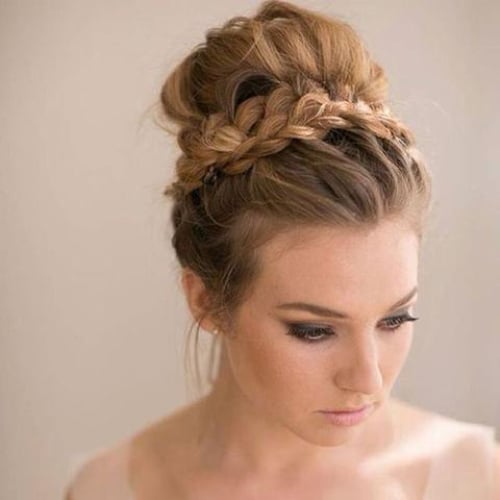 2. Smooth Bun Updo
A sleek bun is a classic bridesmaid look and perfect for a formal wedding. Pair it with floor-length bridesmaids gowns that feature embellished or high necklines and finish the look off with winged eyeliner.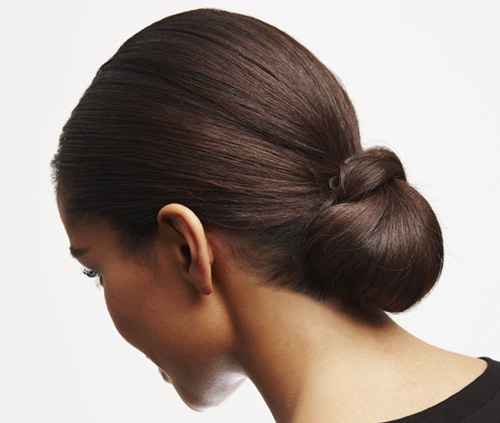 3. Textured Ponytail
Ponytails are often overlooked when it comes to bridesmaids' hairstyles. But, a curly ponytail sitting high at the crown is a stunning and flattering look. The style is perfect for a casual wedding, and most bridesmaids could even do it themselves.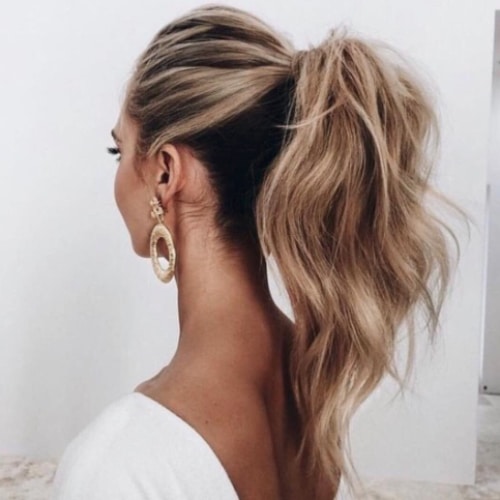 4. Braided Updo with Flowers
Give a standard braided bun a little floral flair by adding some flowers matching the bouquet throughout. The result will be a pretty and romantic look that'll appear great with a simple dress and small flowers.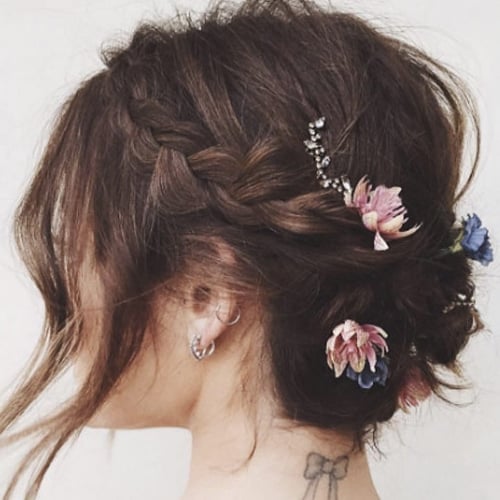 5. Loose Bun Updo
Loose buns are one of the most universally flattering hairstyles and will make all of your bridesmaids feel amazing. Just remember, this simple and stunning style works best with boho gowns and natural makeup.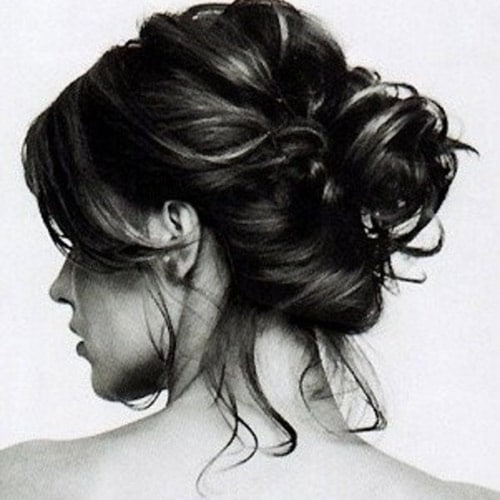 6. Curls Pulled to One Side
Bouncy curls pushed to one of is one the most classic bridesmaid hairstyles. It is simple, stunning and easy enough to DIY. Style the curls as tight or as loose as you'd like and secure to one side by placing a few bobby pins underneath. Cover the pins using the top layer of hair and voila!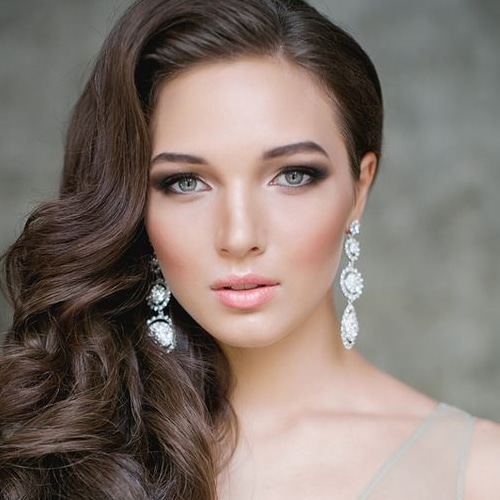 7. Hair Tucked Behind Ear
For a softer, more flattering take on the curls pulled to one side style, try tucking a small section of hair behind one ear. Then, let the rest of the hair fall naturally. Style with soft waves and statement earrings for a vintage look.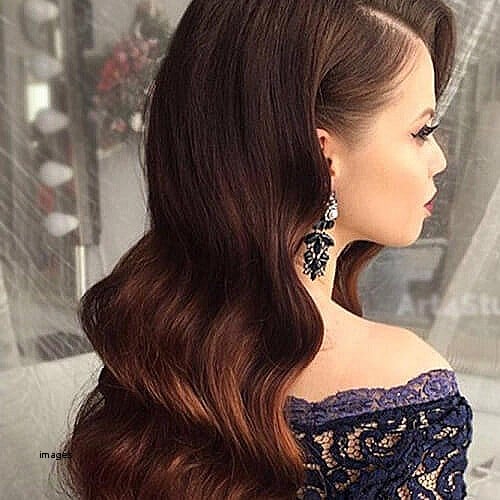 8. Slicked Back Hairstyle
If you're after a modern and edgy hairstyle for your bridesmaids, try a slicked-back look. While this style is on-trend right now, it's also simple enough that it won't look dated when you look back on pictures in the future. To nail the look, keep the dresses and accessories minimal and let the hair speak for itself.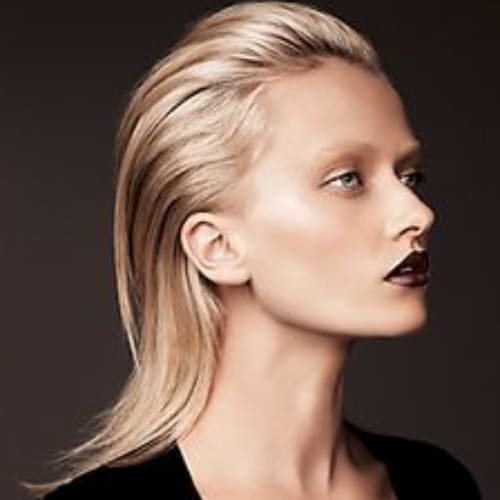 9. Vintage Curls
Loose vintage curls are timeless, elegant and flattering for almost every face shape. The super glamorous style will have your bridesmaids feeling as amazing as they look.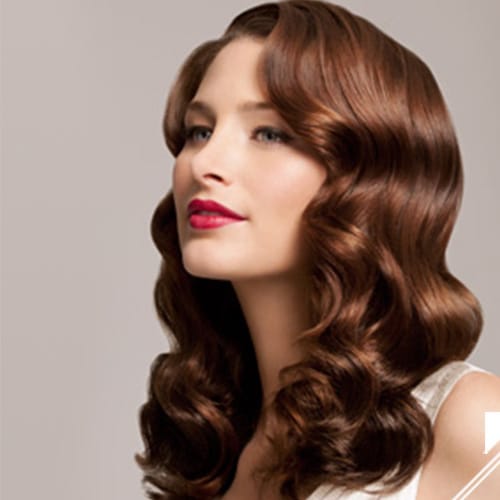 10. Straight and Simple
There are few styles which are more sleek and elegant than dead straight hair. Not only is it flattering, smooth and striking, but it's also not a style we often see at weddings. So, if you're looking to stand out, consider having your bridesmaids go for a sleek, straight hairstyle with a simple middle part.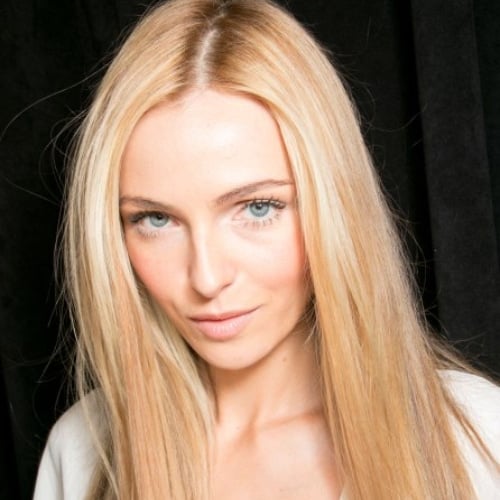 11. Waterfall Braids
Waterfall braids are a fun and unique take on a standard braided style. The cascading hair creates a stunning and soft look that's ideal for any bridesmaid. For something extra special, you could even try a beautiful double waterfall braid.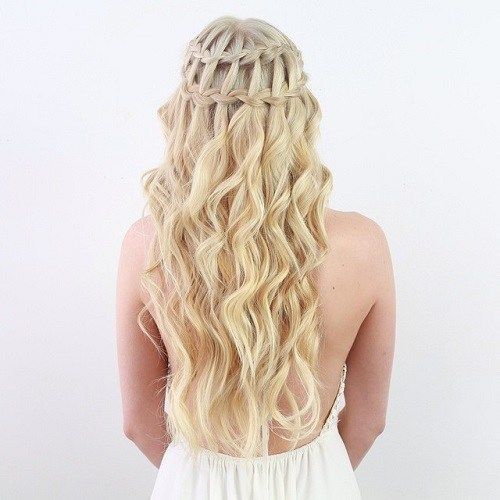 12. Headband Braid and Curly Hair
Headband braids and curls are a perfect pair. The best part about this style is that can be as tight or as loose as you like. So it'll look equally as stunning for formal or boho weddings.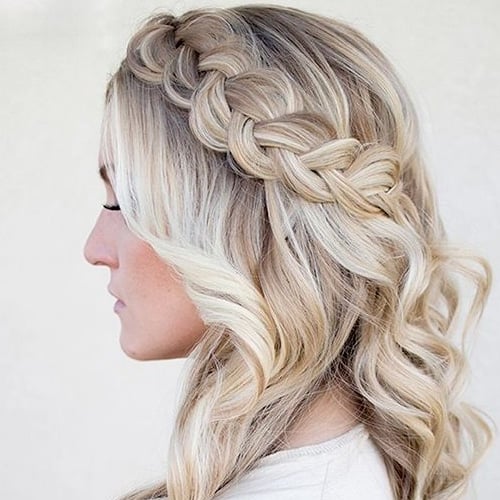 13. Top Knot
Top knots are one of the biggest trends in hair right now. So, why not try them for your bridesmaids? You might think this look is too casual, but we assure you a simple top knot and loose curls will look stunning and effortless.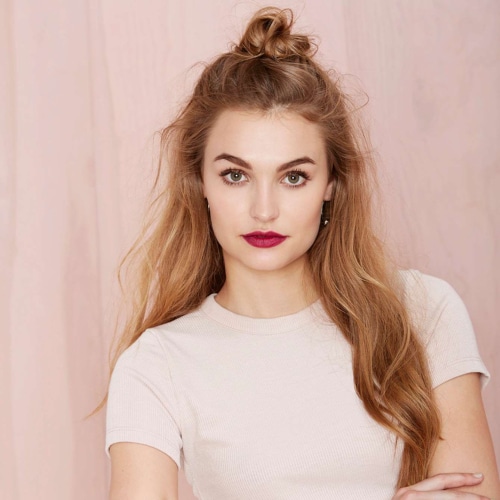 14. Half Up Half Down with Twists
Twists are a softer alternative to braids and, if you're looking to save a little money, you can do them they at home. To create the look, loosely curl the hair and coat the tips of your fingers with a small amount of wax. Then, starting with a section from the front, twist backwards, picking up more hair as you go. Repeat on the other side. Finally, connect the two sides at the back of the head and secure with a clear elastic.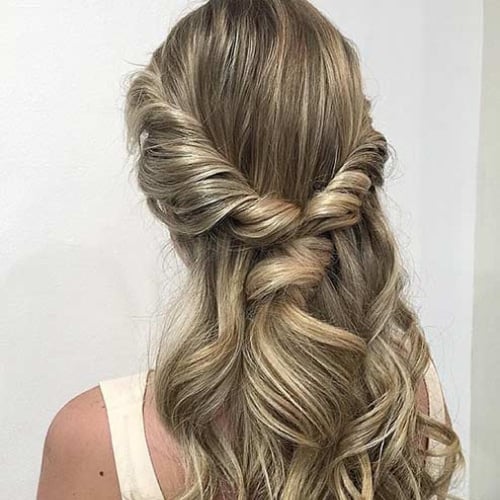 15. Half Up with Accessories
Add a little flair to a traditional half up half down braided hairdo by adding some smaller flowers or accessories. If you're wearing a hair clip or crown, try something similar yet more subtle in your bridesmaids' hair. Doing so will tie all the looks together.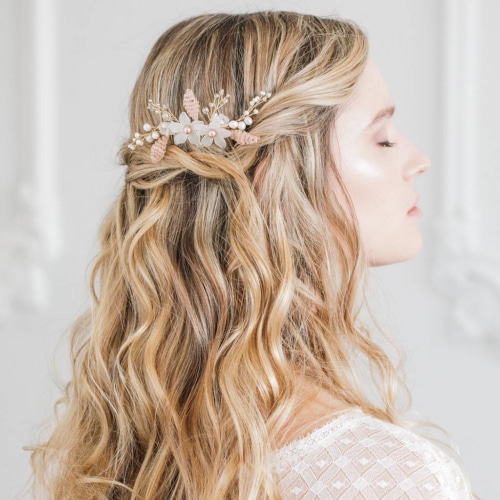 SUBSCRIBE TO OUR NEWSLETTER
Subscribe to our mailing list and get interesting stuff and updates to your email inbox.