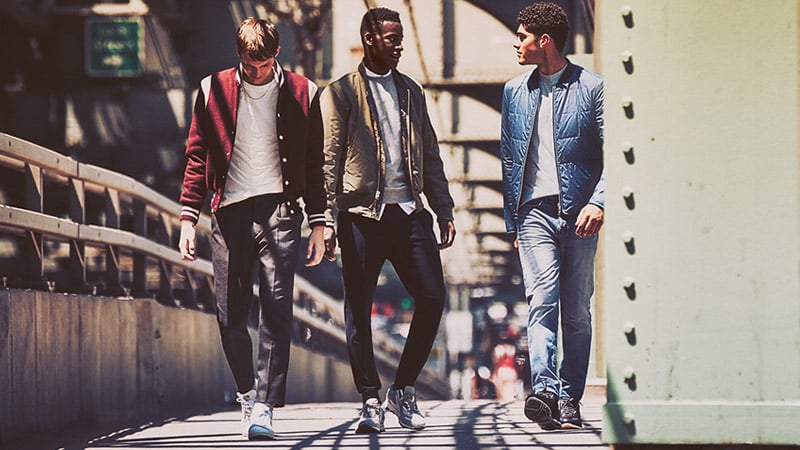 Dressing for a concert is an act in itself. Whether you're heading to a Metallica concert or A$AP Rocky, looking the part is a crucial element for the night. Sometimes it's best to stick to a theme; other times, you're free to experiment with whatever you like. If you're a bit confused about what to wear to a concert, we've got you covered. No matter where you're going or the season, here are the best concert outfit ideas for men.

What to Wear to a Pop Concert
A pop concert allows you to dress however you want; quirky, colorful, or dark tones are entirely yours! Sometimes simplicity is key, so opt for a T-shirt and jeans, with a comfy jacket or sweater for optimal layering. It's important to let your personality shine through, too, so choose something that represents you in style. In terms of shoes, make sure you're wearing a pair that allows you to stand on your feet for a while; you'll want to be comfortable while you're listening to live music!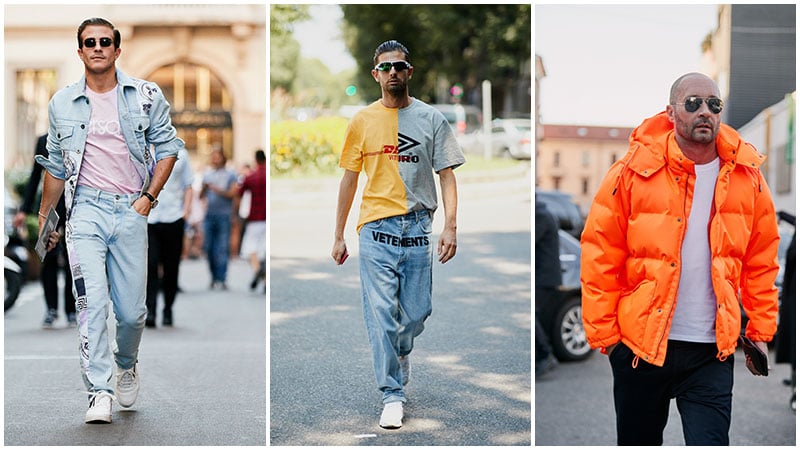 What to Wear to a Gig
Casual and laid back, gigs are typically set in a bar or pub. You don't have to go all out when it comes to dressing for a gig; stick to comfortable clothing in which you can move around. Opt for loose-fitting T-shirts and jeans for optimal comfort, and bring a jumper or cardigan to layer. You can also wear a denim jacket, which is versatile and light. There's nothing worse than holding a heavy coat all night, so bring something light to layer.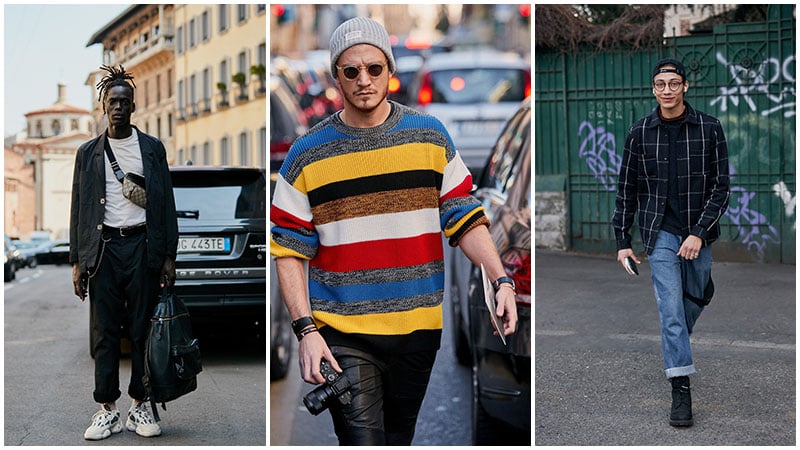 What to Wear to an Outdoor Concert
No matter the season, outdoor concerts require an expert degree in layering. Starting with a basic T-shirt or button-down shirt, wear comfortable pants such as jeans or chinos. Avoid donning your favorite shoes as they'll likely get dirty, and bring a jacket or jumper. If you're heading to an outdoor show in winter, bring a pair of gumboots or shoes that you don't mind getting muddy.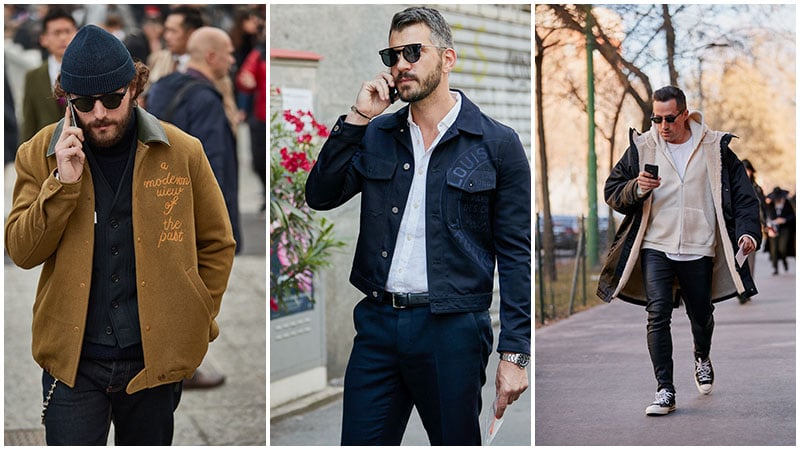 What to Wear to a Country Concert
Double denim lovers, rejoice. Attending a country concert is the time when you can bring out your Canadian tuxedo and enjoy yourself in full country-style. If you're heading out to a country concert, opt for blue jeans, a button-down plaid shirt (you can go for denim here, too if you like), and a jacket. Don't be afraid to wear a denim jacket, even if it's in matching colors, and a pair of Cuban heeled boots; go hard or go home. It's probably best to leave your cowboy hat at home, though. You don't want to block anyone's vision at the concert!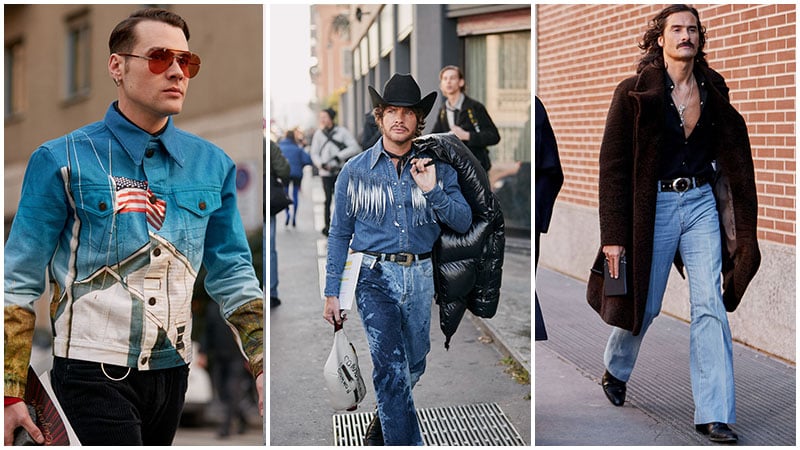 What to Wear to an Indie Concert
When heading to an indie concert, it's the perfect time to experiment with your style. Rock a roll neck, steal the show with a brightly patterned shirt, and watch the compliments fly in. You can switch things up by wearing a basic T-shirt and a floral overshirt with a pair of ripped jeans or chinos. Colors like reds, yellows, and greens are an excellent choices for an indie concert; don't be afraid to stand out!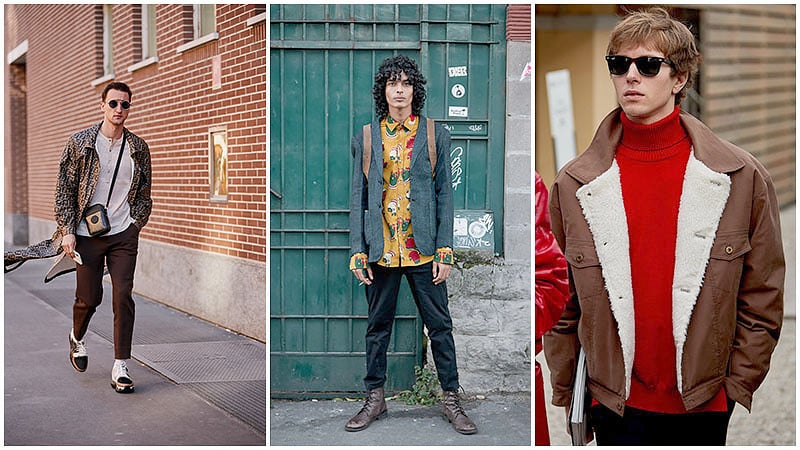 What to Wear to a Rock Concert
When it comes to attending a rock concert, there's one thing you'll need to make a statement: a leather jacket. Of course, this is an obvious choice, so you can always opt for a dark denim jacket if you'd prefer something lighter. Underneath, you can rock a pair of jeans and a T-shirt with the name of the band you're seeing or something with a large print on the front. Dark colors are your best choice for a rock concert but feel to rock a white or red piece of clothing to shake things up. Complete the look by wearing heavy Doc Marten boots or lace-up sneakers and get ready to make some real noise at the gig.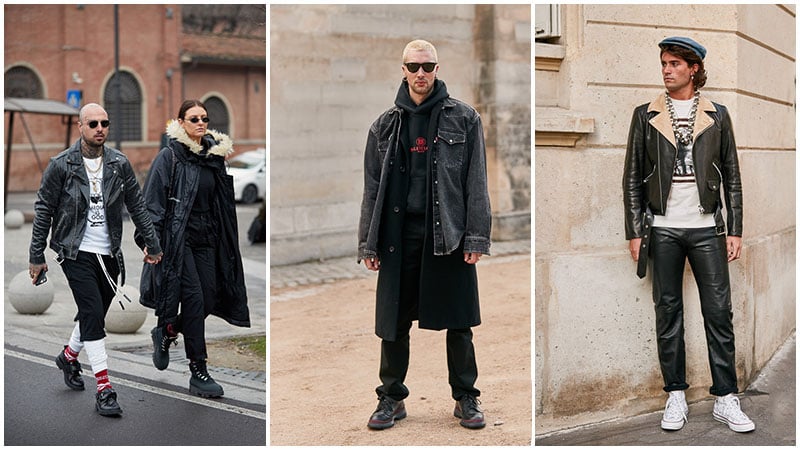 What to Wear to a Reggae Concert
Feel the love by wearing a bit of color at a reggae concert. Of course, you don't have to unleash your inner Bob Marley but don't be afraid to inject some color and zest into your outfit for the night. Jean jackets, bright T-shirts, and neon colors will bring the perfect energy to the concert. Worn with a pair of jeans or shorts, make sure you're comfortable enough to move around. You can even wear a bucket hat if the concert takes place outside. You don't have to go over the top, but a little color never hurts!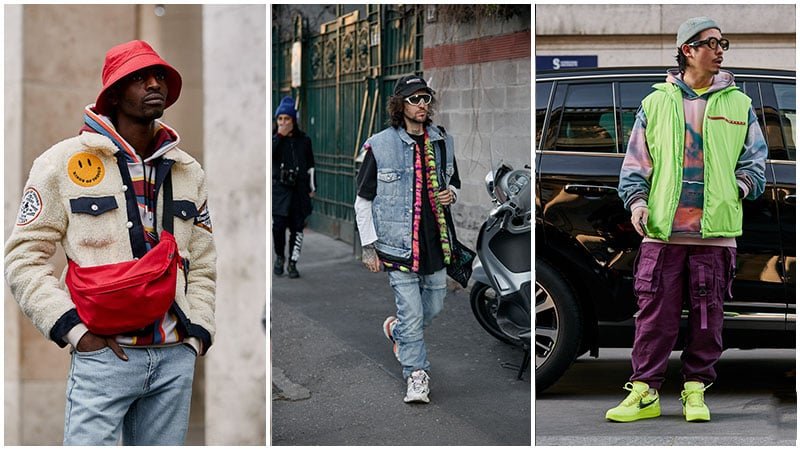 What to Wear to a Rap Concert
Combine comfort and style when heading to a rap concert. Without looking like you're trying too hard, lean towards bright colors and loose-fitting, comfy clothing such as tracksuit pants and hoodies. T-shirts, sneakers, and oversized clothes are terrific options for a rap concert; you can choose to wear bright colors or opt for something darker if you'd prefer. As long as you're comfortable, you can rap along all night!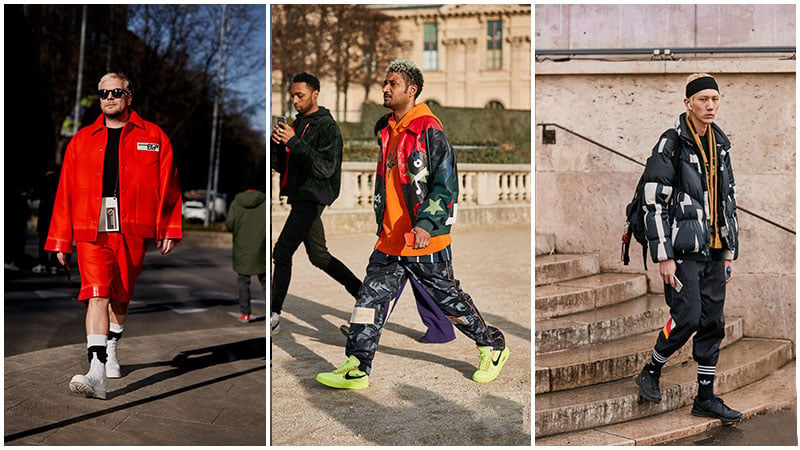 Get the Look
What to Wear to a Hip Hop Concert
Similar to a rap concert, hip-hop is all about combining comfort and fashion. Sticking to darker colors, choose clothing that is loose-fitting but still stylish. This can include an oversized jumper, a pair of chinos, and comfortable sneakers. Trendy items such as camouflage, neon colors, and big brand labels are easy go-to if you're unsure. Don't be afraid to accessorize a bit; chains, beanies, and belt bags are a great way to tie your outfit together. If you have the means, wear designer items as they up the ante on any outfit!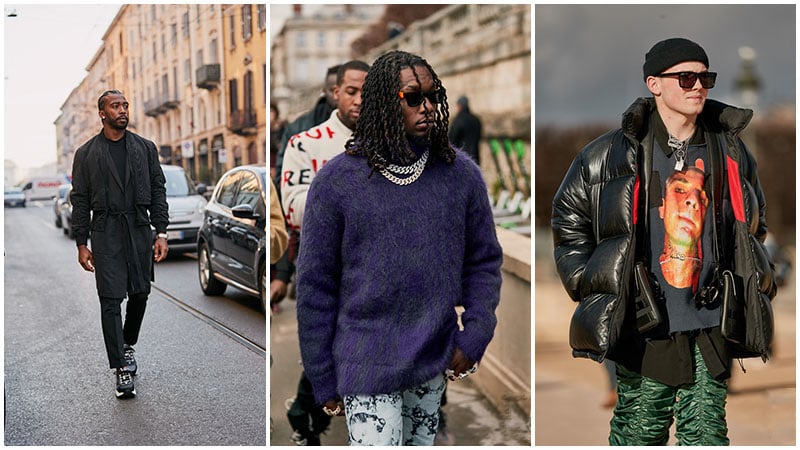 What to Wear to a Metal Concert
Akin to rock, metal concerts have a uniform that comes with the genre. Leather, dark colors, heavy boots, and some metal accessories are essential to wear to a concert. Sticking to darker hues, a pair of jeans and a logo or band T-shirt are a great base to start with. If you wish, you can add a leather jacket and boots to complete the look. Regarding accessories, metals, and chains are the best way to go; distressed apparel like ripped jeans or scuffed shoes are great too.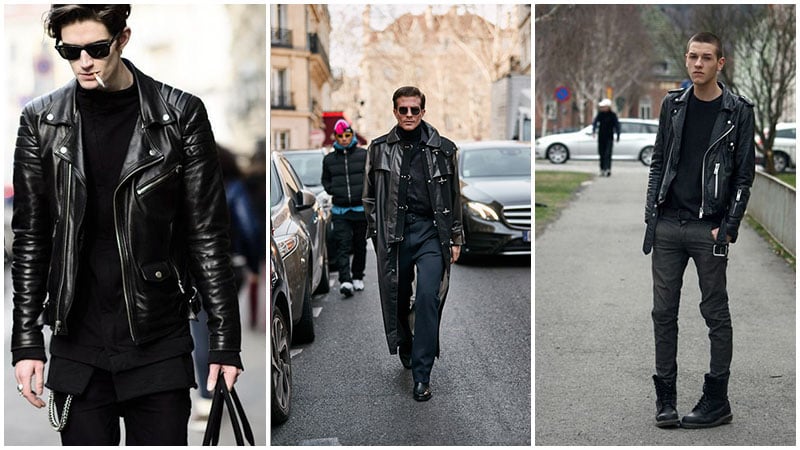 What to Wear to a Music Festival
A music festival is a perfect place to experiment with clothing. Colorful, bright, and bold, there is no wrong answer regarding festival attire. You can choose to wear something simple such as a plain T-shirt, shorts, and sneakers; it's an ideal option for your first festival. If you're not afraid to stand out a bit, opt for clashing patterns, bright colors, and tropical prints. Make sure what you're wearing is weather-appropriate; if it's hot out, wear clothes that allow you to breathe and aren't too heavy. Don't forget to bring a bag or belt bag to keep your items safe; headgear is ideal to stop sunburn and exhaustion, so you can focus on having the best time ever!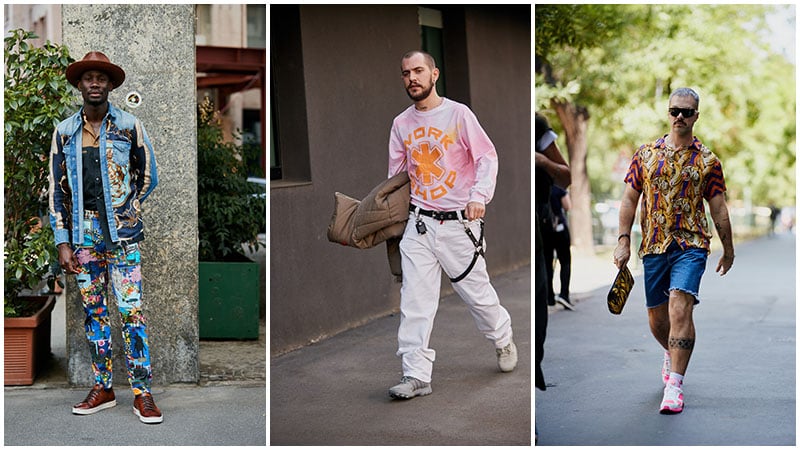 Winter Concert Outfit Ideas
When it's freezing outside, the last you need at a concert is to feel the chill. Rather than wearing one massive jumper and jacket, layer your clothes so you don't feel too hot while dancing around at the gig. A long-sleeved shirt or rollneck is a great option, and wear a jacket or coat on top to keep the wintery weather at bay. Beanies, caps, and gloves are an ideal way of accessorizing your outfit and staying toasty. For your bottom half, a pair of jeans or trousers are perfect. Boots or sneakers are also a great choice for a winter concert, but keep your feet warm with a pair of thick socks.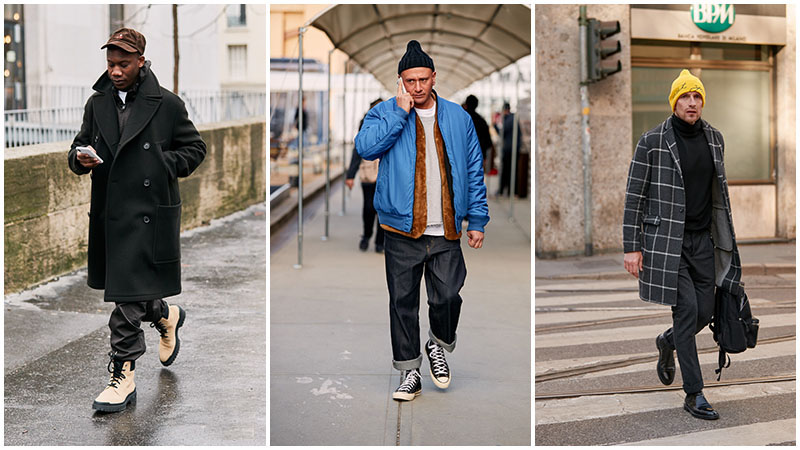 What to Wear to a Concert
Put comfort first. There's nothing worse than not being able to enjoy yourself at a concert.
Consider the climate. Layer your clothes if it's cold outside, and wear a T-shirt if it's warm and sunny.
You can't go wrong with a T-shirt and jeans. Sometimes simplicity is the key to success.
Don't be afraid to step outside of your comfort zone. A little bit of color can go a long way!
Let your personality shine. Wear something you love and that represents you.
What to Wear to a Concert FAQs
How should I dress for a concert?
Dressing for a concert is important, and your outfit will differ depending on your chosen musician and their genre. That said, comfort should be at the forefront of your mind as there is nothing worse than not being able to enjoy yourself because you've dressed inappropriately.
Can you wear jeans to a concert?
You can definitely wear jeans to a concert. Sometimes simplicity is the key to concert-dressing, and a jeans and T-shirt combination can be cute — or edgy — and comfortable.
What should I wear to a 2020 concert?
2020 is not really the year for concerts as most countries have restrictions on the number of people allowed to gather in public places. If you are heading to a show, though, be sure to add a mask.
Can you wear the band's shirt to their concert?
There is no right or wrong answer to this question. You can wear a band's shirt to a concert; after all, they often sell merch at their show. Many people find the point of doing so redundant as you are already surrounded by people who are interested in that same band. Others would even say the decision is a little lame.
What does a 50-year-old wear to a concert?
Keeping comfortable is key to your success. Jeans and a T-shirt are great options for all ages. Depending on the weather and the venue, you can also make use of layering. Consider light and versatile denim jacket or jumper.
Should I bring a bag to a concert?
Having a way to keep your essentials close is important, but you should be mindful of your bag choice. Don't pick anything too big, and check the venue's policy on bags beforehand.
SUBSCRIBE TO OUR NEWSLETTER
Subscribe to our mailing list and get interesting stuff and updates to your email inbox.