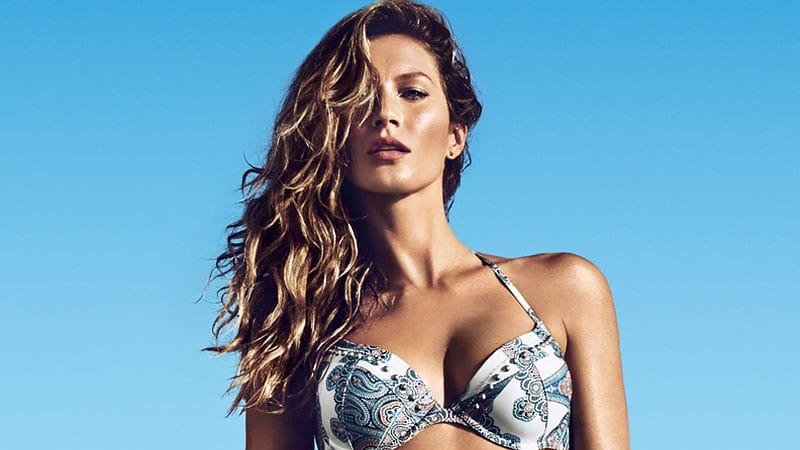 Summer days call for easy 'dos and simple styles. After all, when the sun's shining, you don't want to waste half your day doing your hair, so something speedy is necessary. Likewise, heat is also a factor. Warm weather makes heat styling a pain, so why not avoid blow-drying, straightening, and curling when possible? Whether your hair is long, short, curly, or straight, there's a hairstyle here for you. From gorgeous updos to chic, loose locks, these cute summer hairstyles will take you from the beach to brunch in style.
Cute Summer Hairstyles
1. Beach Bun
This wet-look beach bun is perfect for days that are too hot for blow-drying. After washing hair, apply a wet-look gel to damp strands and sweep it up into a bun. Then, allow hair to dry naturally throughout the day.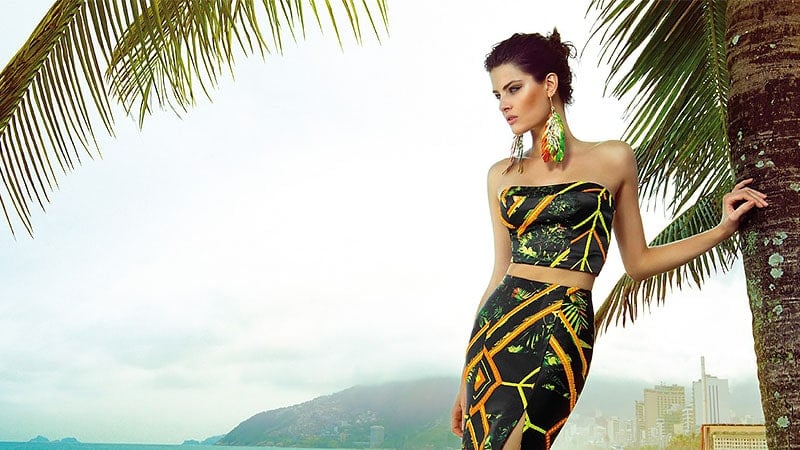 2. Boxer Braids
Boxer braids are created by braiding two French braids from the hairline, down the back of the head, and to the ends of strands. This has been one of the most popular summer hairstyles of the year and is perfect for hot weather.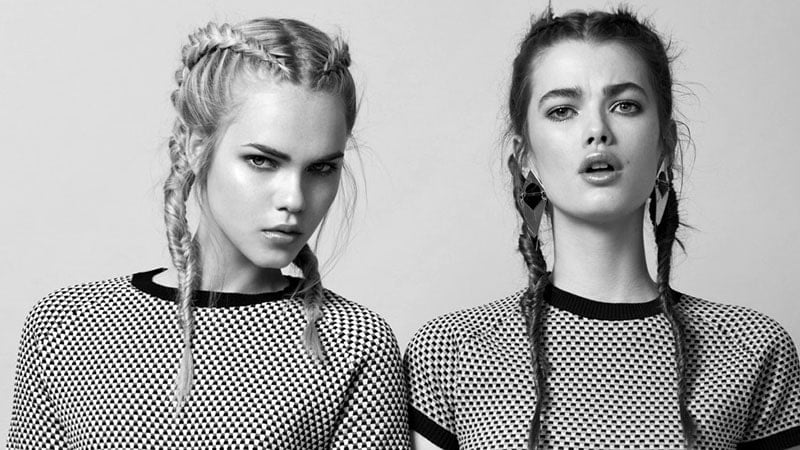 3. Relaxed Side Plait
This relaxed side plait is great for adding shape to straight locks. Simply use a three-strand braid to very loosely plait hair to one side.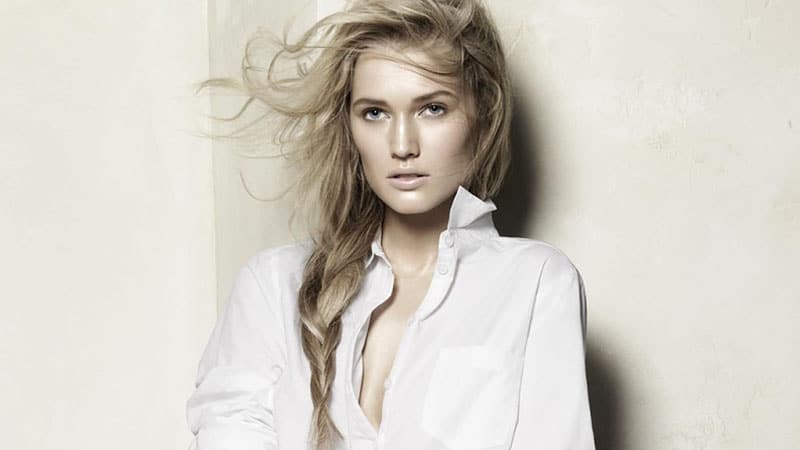 4. Straight and Sleek
Creating a sleek 'do in summer can be a hot mess unless you have naturally straight hair. Cheat the system by concentrating your efforts only from roots to mid-lengths. Then, pull your hair back into a tight, low bun to fake the appearance of sleek hair all over.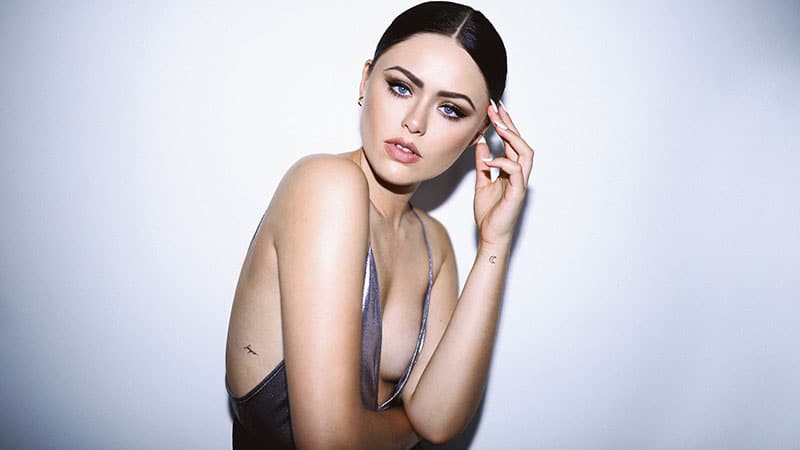 5. Crown Braid
Sweaty days call for stylish updos. This chic crown braid will easily see you through even the hottest summer days. It looks best a bit messy, so don't stress about flyaways and frizz.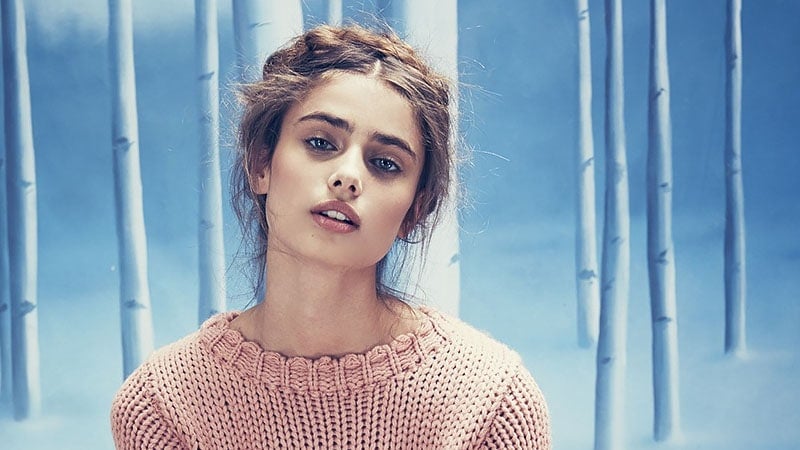 6. Deep Side Part
Tame thick hair by creating a deep side part and flipping locks over. Sectioning the volume to one side will help reveal your face and stop hair from swamping you.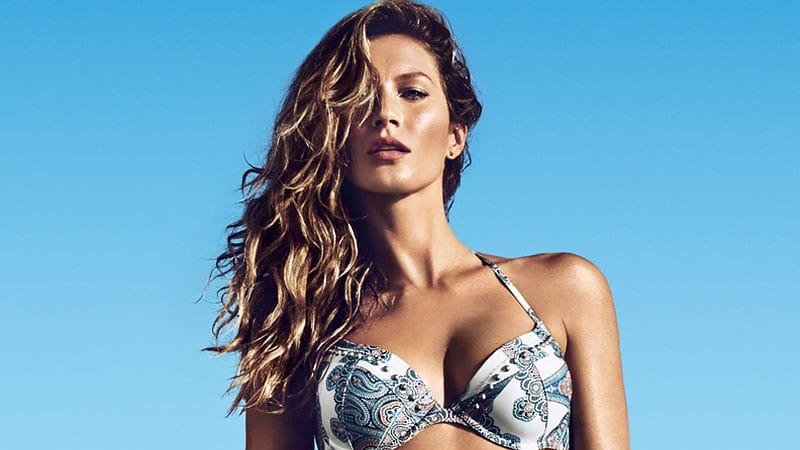 7. Slick Back
Inject some extra style into your regular straight strands by trying this slicked-back style. Simply brush hair back and work pomade through to secure.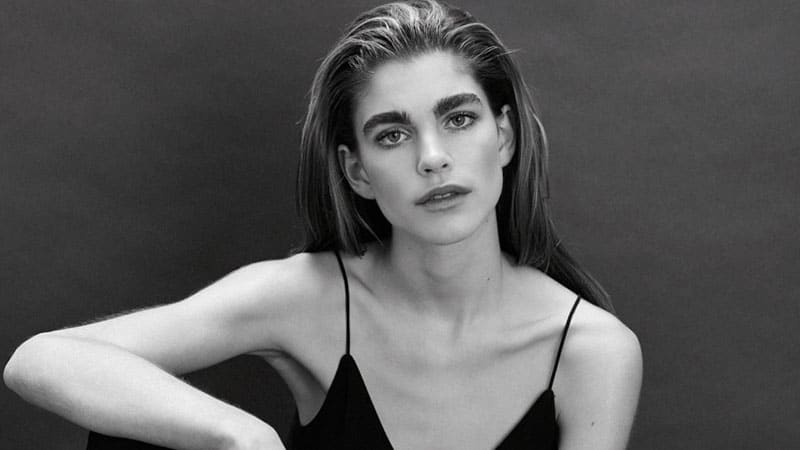 8. Teased Bun
This teased bun is more simple to create than it looks. Start by brushing hair towards the roots to create volume. Next, sweep your hair back into a low ponytail before twisting and coiling it into a bun. Pin the bun in place and finish with firm-hold hairspray.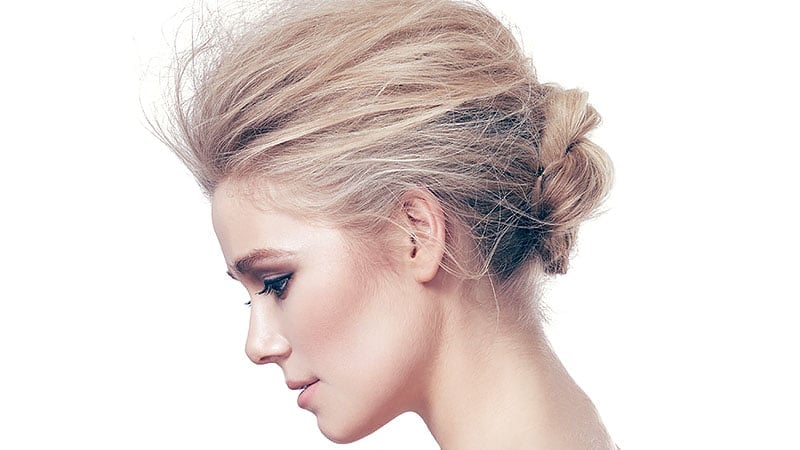 9. Schoolgirl Braids
This edgy take on schoolgirl braids makes for the perfect weekend summer hairstyle. Rock it to the beach or out for brunch whenever you want to shake things up. Just remember to keep the look sleek and sharp to ensure a modern style.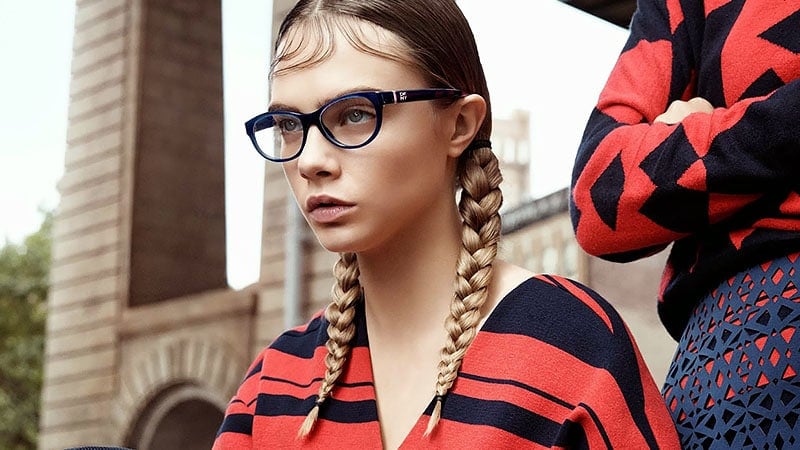 10. Pixie
Summer is all about relaxed styling and added texture for the hair. Create both for your pixie cut this season by using pomade to twist, mold, and point hair pieces into a perfectly imperfect style.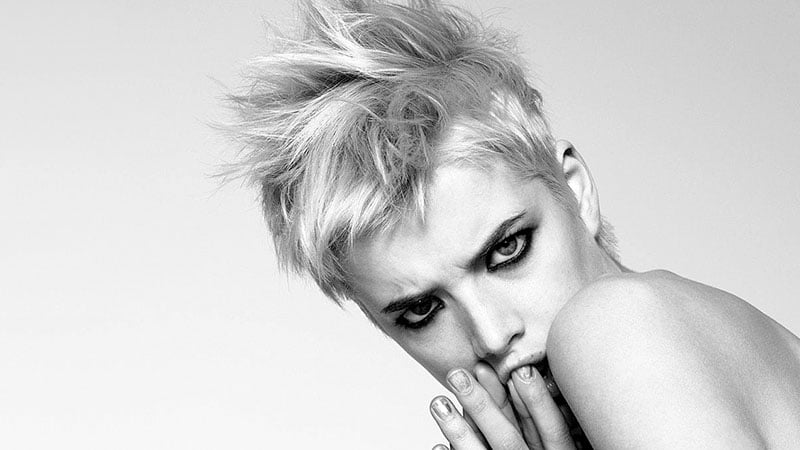 11. Curly Ends
Adding a couple of large curls to the ends of straight hair can create bounce and movement. Then, just pin back the top of the hair and create a lovely look.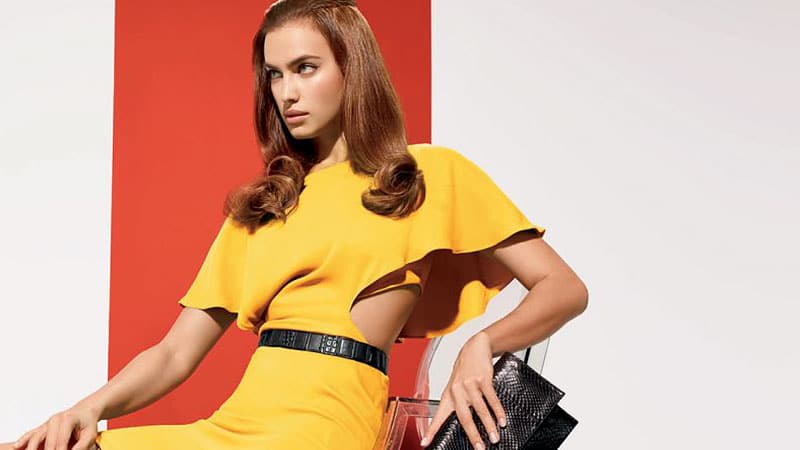 12. Simple Side Braid
Adding a simple side braid to loose hair can create a lovely, feminine touch. This style can work on all hair types but may take a couple of practice runs to get right. Just be sure to conceal any bobby pins used to secure the braid to ensure a clean look.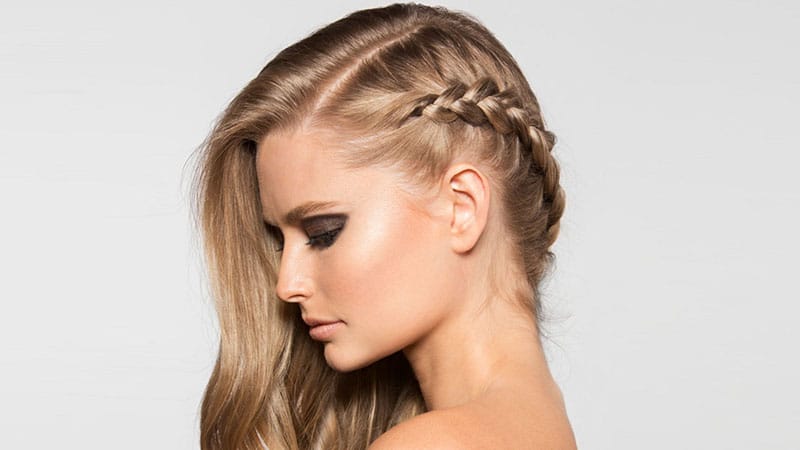 13. Curls Gone Wild
This summer, give your curls a break from heat styling and revive their natural shape. Use a hydrating shampoo and curl-enhancing cream to turn up their power.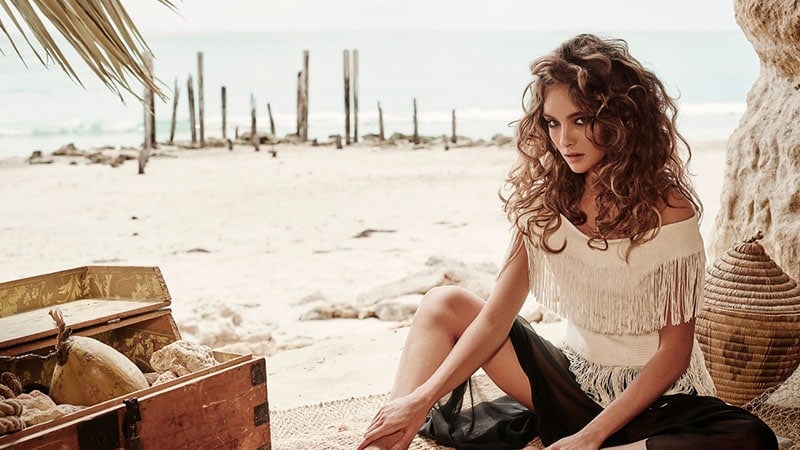 14. Sleek Top Knot
A sleek top knot is great for those hot summer days when you just want your hair off your neck. This summer hairstyle is perfect for straight ladies and shows off naturally smooth strands. If you have thin hair, add extra volume by teasing your ponytail before turning it into a bun.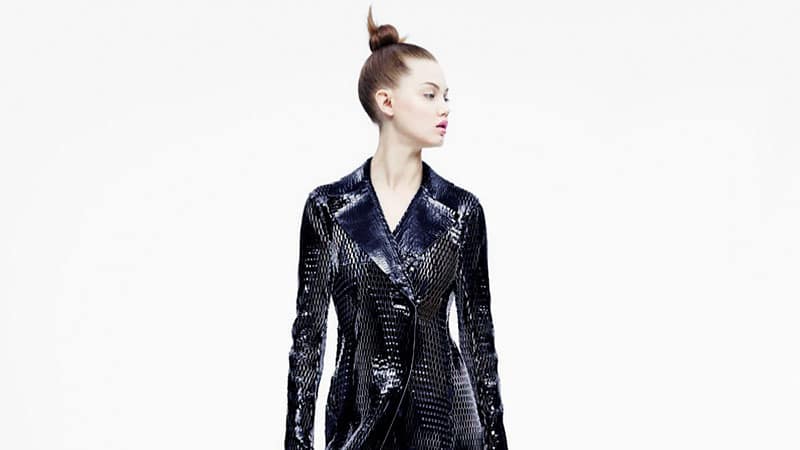 15. Curly Bangs
Instead of trying to force bangs straight in summer, allow them to stay curly. This look has seen a massive revival recently and is completely on-trend.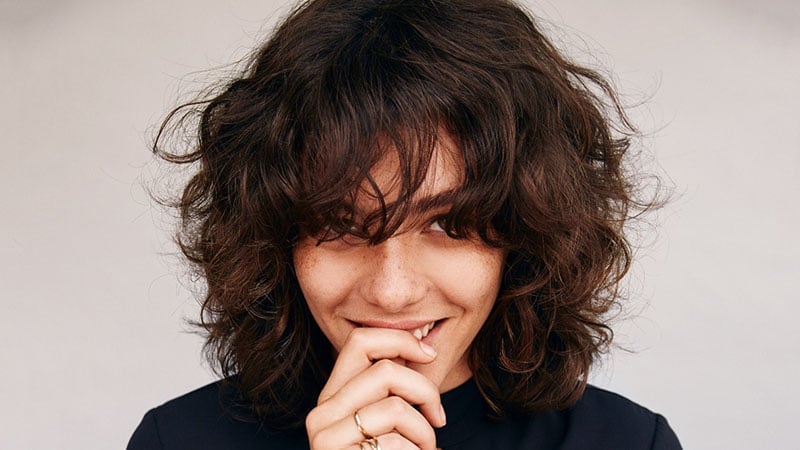 16. Buzz Cut
Can't deal with the heat from long hair in summer? Why not opt for a buzz cut instead? A new wave of models is already sporting this edgy summer hairstyle, and it won't be long before you see it hit the streets.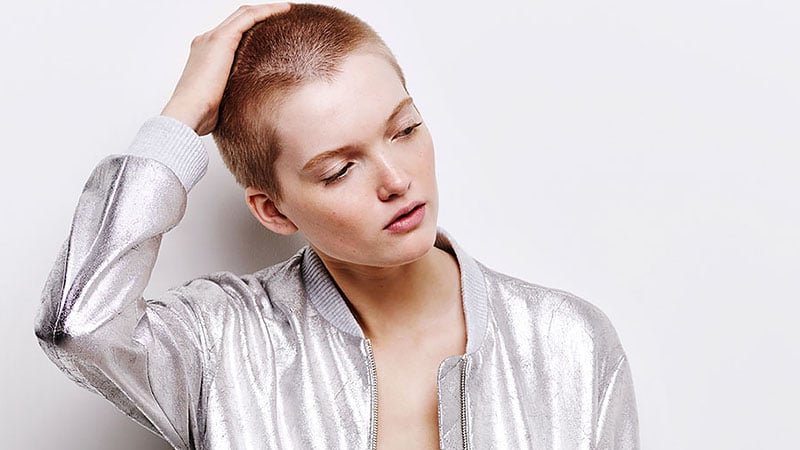 17. 60's Style
This chic 60's style is ideal for thin, wavy hair. Achieve the look by creating a short middle part and teasing roots at the crown. Then, tuck the front hair pieces behind the ears and pin them in place.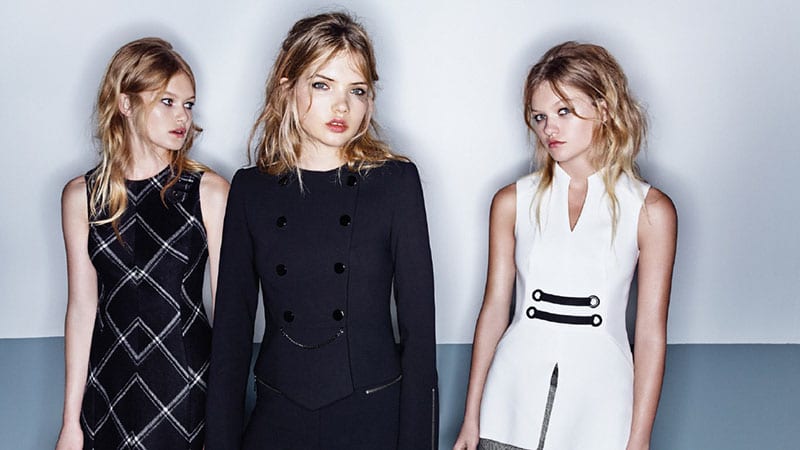 18. Big Volume Bun
Voluminous, tight curls can be hard to handle in hot weather. Get yours under control this season by sweeping your hair up into this super stylish bun.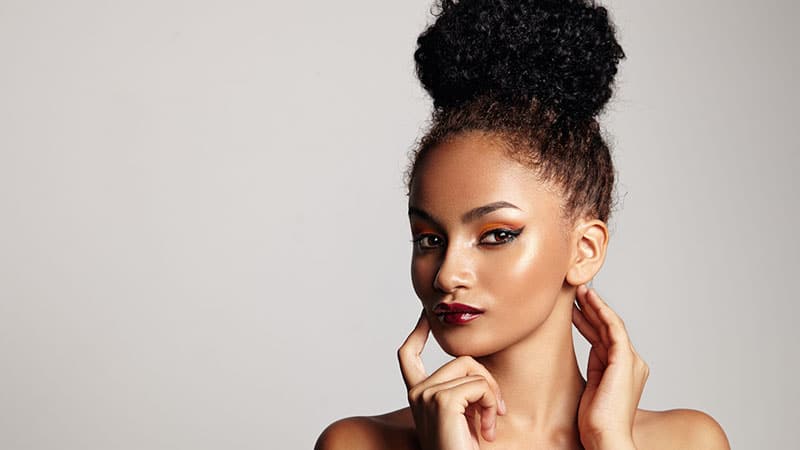 19. Pinned Back Pieces
This super simple style is great. You only need to pin back a couple of pieces of hair from around your face while leaving others loose. Doing so will achieve a stylishly messy look and show off your facial features.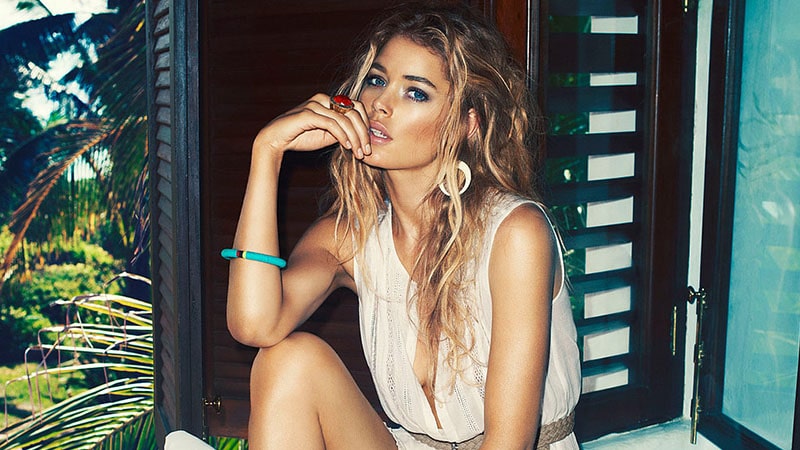 20. Half Bun
A half bun is one of the easiest summer hairstyles to create, yet it's still so stylish. This super sleek version creates a fashion-forward look, but the style can also be created with curly hair for a bohemian vibe.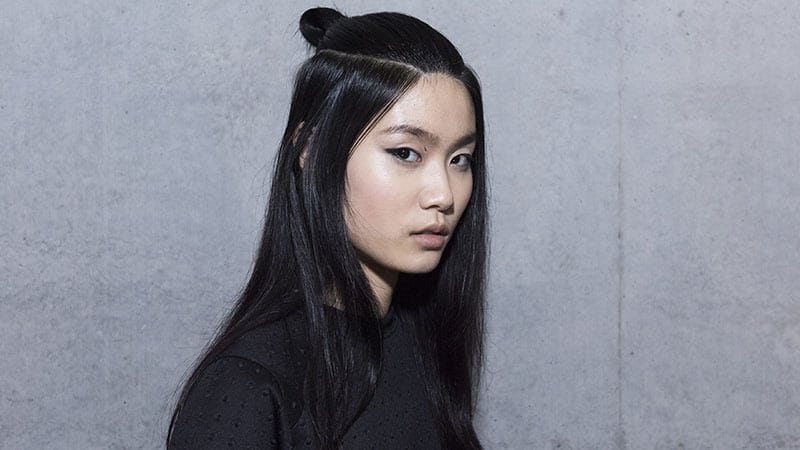 21. Beach Wave Bob
Adding beach waves to a bob haircut is the perfect way to transition short hair into summer. Create the look by adding texturizing or sea salt spray to damp hair and allowing it to air dry.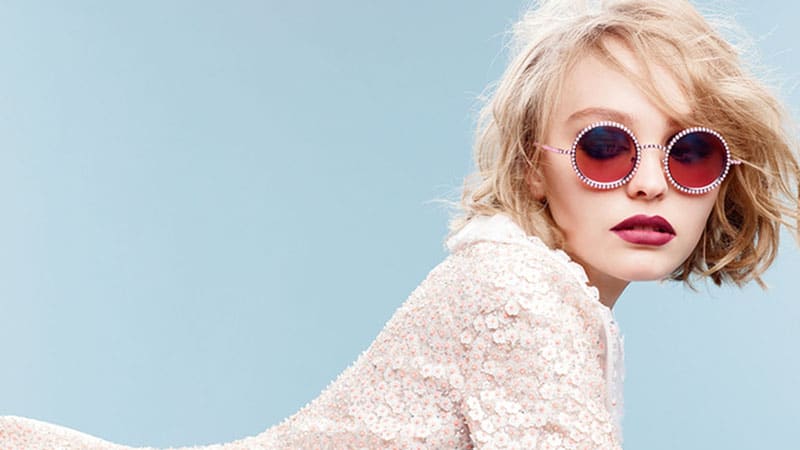 22. Simply Straight
Dead straight hair looks sharp and severe, but naturally straight hair with slight kinks appears relaxed and cool. So, forget the flat iron and keep your straight tresses natural this summer.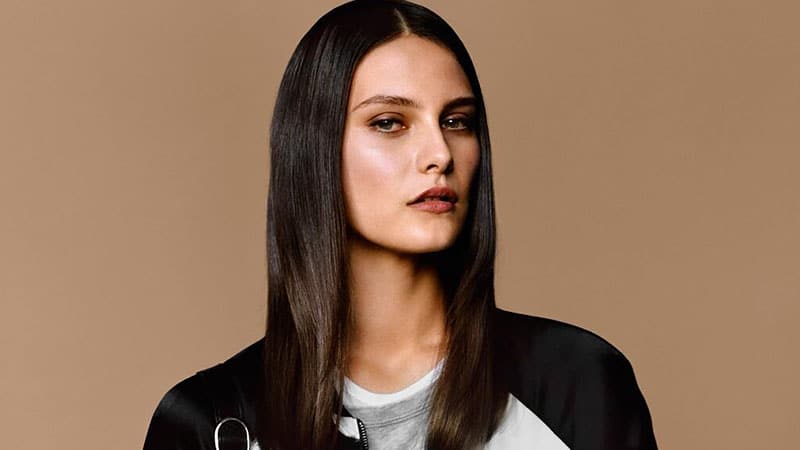 23. Retro Ponytail
This summer hairstyle turns a classic ponytail into a cute, retro ponytail. All you need to do is wrap the end of the pony around a curling wand to achieve one large wave. Then, just add a ribbon at its base to complete the style.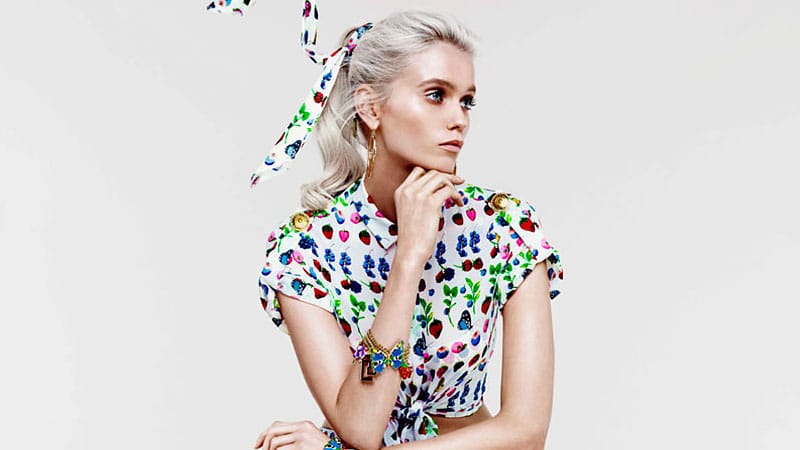 24. Comb Over
Thin hair can look flat and limp with a standard middle part. Add the illusion of volume with this chic summer comb-over. All you need to do is add a volumizer and tease the hair at the top of your head before gently combing it to one side.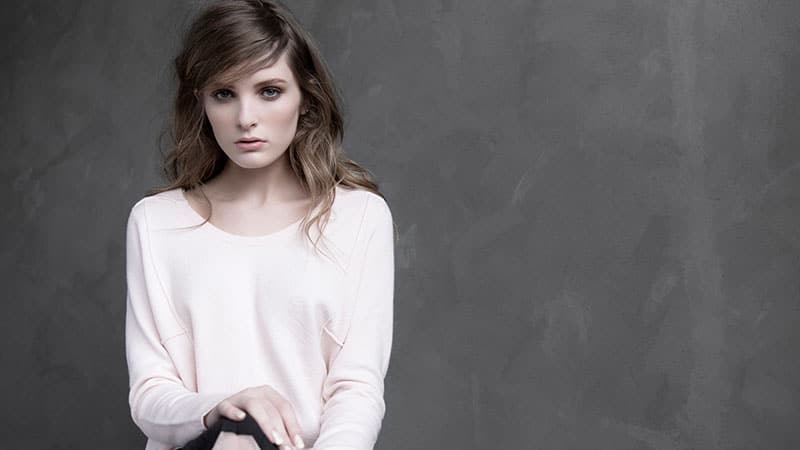 25. Messy Ponytail
A messy ponytail is a quintessential summer hairstyle. Offering a perfectly laid-back look, this ponytail is ideal for both relaxing in the sun during the day and catching up with friends in the evening. The style perfectly suits girls with curly hair, as curls create great volume and texture.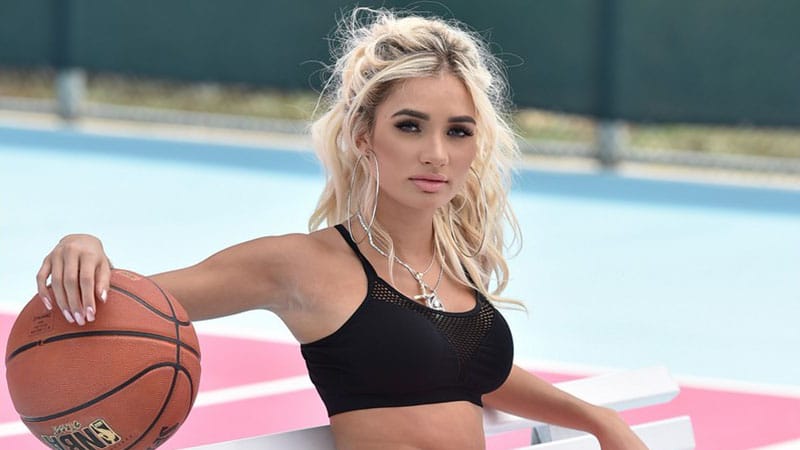 26. Mini Beehive
Humidity has a knack for turning smooth hair instantly frizzy. Instead of fighting frizz, harness its extra volume by creating a mini beehive for formal events and functions.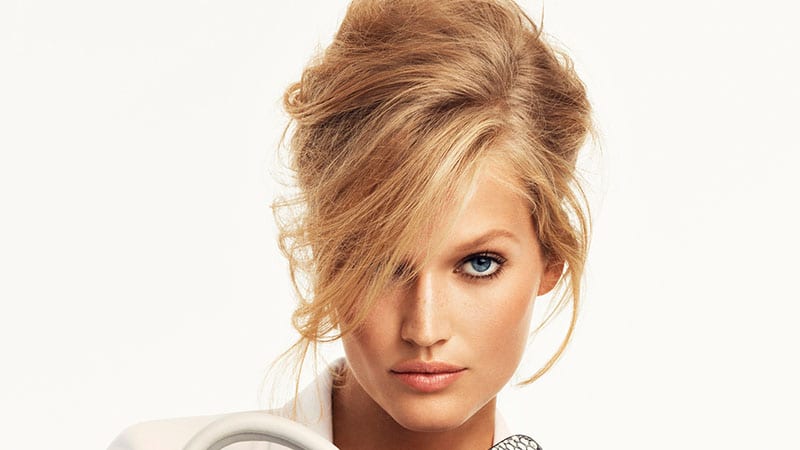 27. Pin Up Bangs
Every woman with bangs knows what a pain they can be during the hotter months. Instead of constantly battling to keep bangs straight and unstuck from a sweaty forehead, simply twist and pin them back.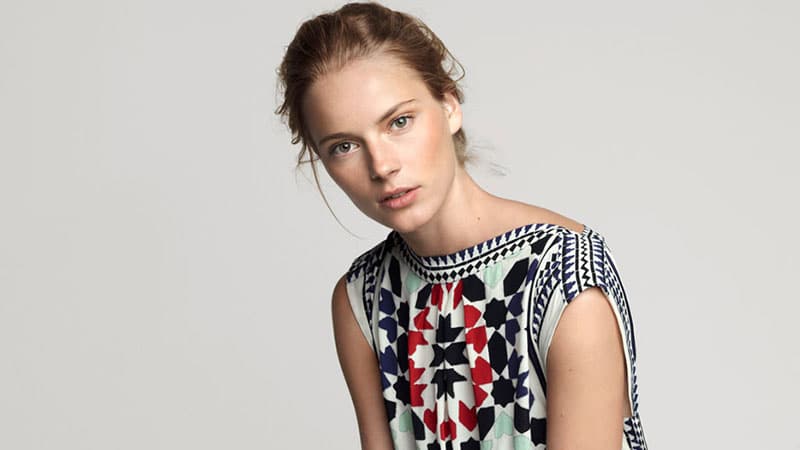 28. Fashion Pony
The Fashion Pony is super stylish and sleek. Ideal for hot nights spent out on the town, this style is both sophisticated and exciting. Great for thick, straight hair, it can be created by making a sleek, high ponytail and wrapping some hair around the base to hide the tie.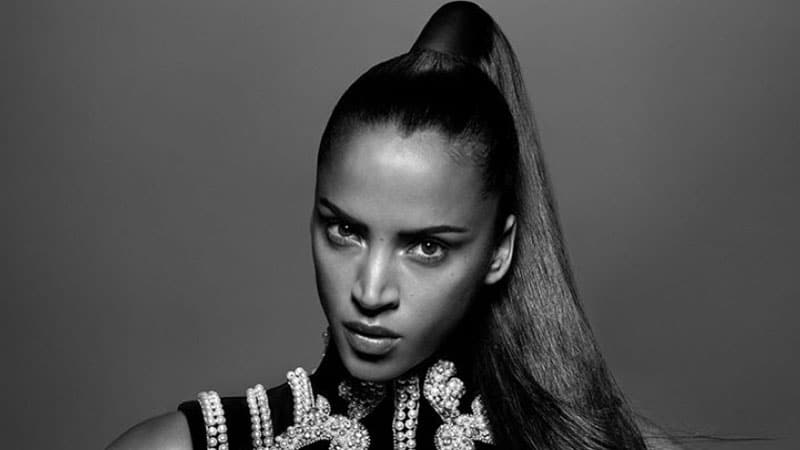 29. Fishtail Braid
This chic fishtail braid works great with thick and textured hair. The volume and grip will help keep the braid in place and stop it from slipping out. If you have smooth, thin hair, try this style with two-day-old hair or add some texturizing product before braiding.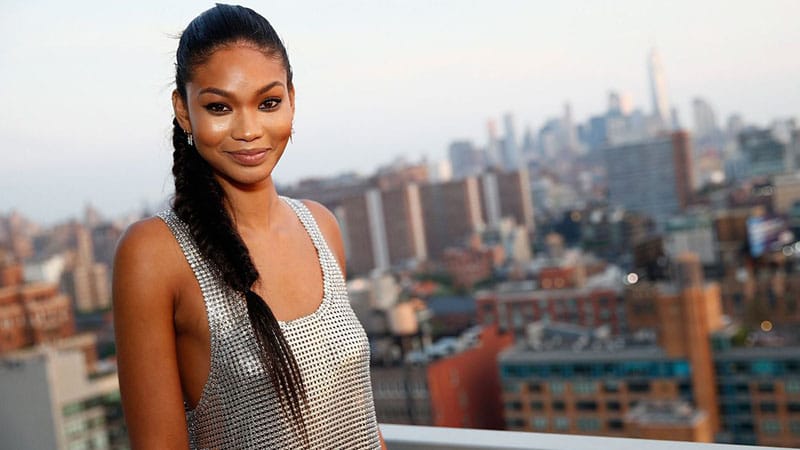 30. Wild Waves
If your hair is naturally wavy, be sure to embrace it with a cute summer hairstyle. Dial up your natural shape while keeping frizz at bay by adding a small amount of oil to damp hair before drying.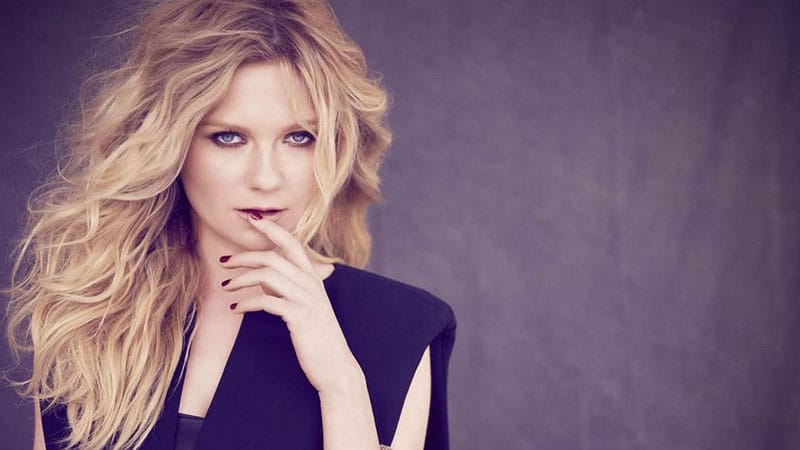 Cute Summer Hairstyles FAQs
What are some cute summer hairstyles?
Some cute summer hairstyles include a relaxed side plait, beach bun, deep side part, slick back, imperfect pixie, schoolgirl braids, curls, buzz cut, pinned back bun, half-bun, wild waves, or simply straight.
How should I wear my hair when it's hot?
Up styles are great for hot weather, getting your hair off our neck and back, and allowing the breeze to cool you down. Try a messy bun, retro ponytail, mini beehive, fishtail braid, crown braid, or straight and sleek pony. Alternatively, short hair is also great for summer. Try a buzz cut, pixie crop,  or beach wave bob.
How can I deal with long hair in summer?
Tricks for dealing with long hair in the summer include befriending dry shampoo for sweaty days and using leave-in conditioner to combat humidity frizz. A layered cut is a great way to get rid of excess bulk and weight. If you just want your hair out of the way, try any number of ponytail or bun styles, or distribute the weight more evening with a braided style. Lastly, while it might be tempting to wash more often, try to stick to your regular two or three washes per week and embrace the natural texture in between.
SUBSCRIBE TO OUR NEWSLETTER
Subscribe to our mailing list and get interesting stuff and updates to your email inbox.