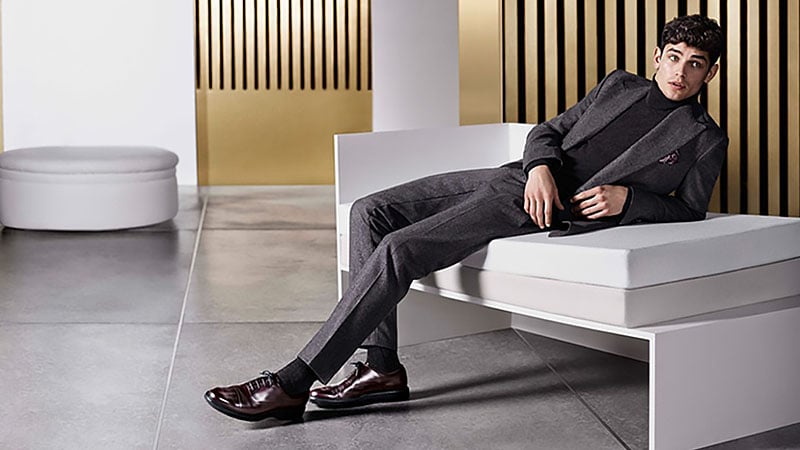 The Oxford is believed to have originated from the Oxonian Shoe, a "half boot" with side slits, that was popular amongst the students of Oxford University in around 1825. However, others claim that Oxfords first appeared in Ireland and Scotland, where they are sometimes called Balmorals after Balmoral Castle.
The Oxford is defined by its closed lacing: the eyelet tabs are stitched underneath the vamp, or the top of the shoe, unlike the open lacing system of the Derby shoe. The design was originally a plain shoe made of leather, but over the years the style has evolved significantly and now includes a broad range of fabrics, detailing and varying styles suitable for both casual and formal wear.
While it's origins may not be clear, there's one thing that is: the Oxford is a style of shoe praised for its elegant shape and versatility, and it lends itself well to a variety of different settings. Most men already own a good pair of Oxfords, which they wear with suits for a classic, masculine style. However, this shoe also looks great in a more casual environment.
The Brown Oxford
Brown leather oxfords are the perfect option when paired with a grey, dark brown or navy suit. Rather than wearing black, a brown oxford is far more striking when paired with these colours and you will visually stand out.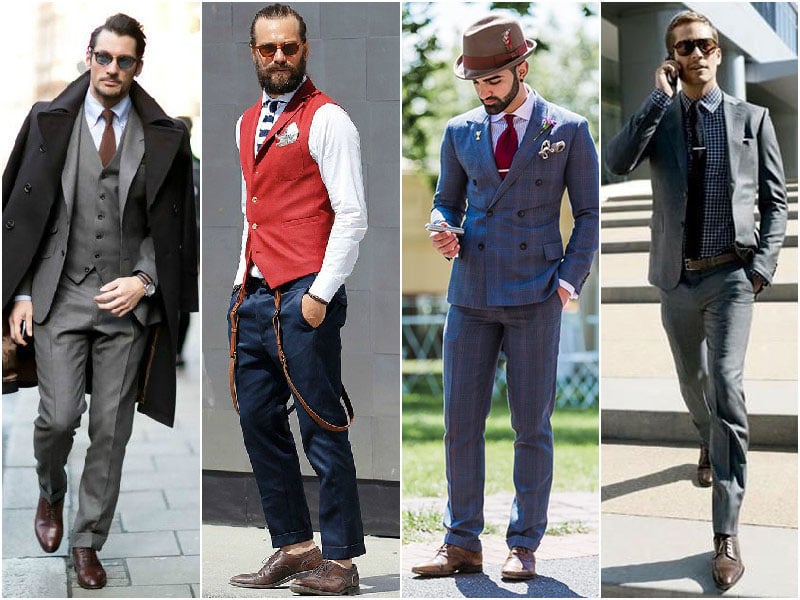 Get The Look
The Tan Oxford
Tan has become a prominent shade in men's footwear, and because of it's dark and light tones it is one of the easiest colours to style as it goes with almost everything. Tan is also a great option for a less formal look and can be worn with denim trousers, bright coloured chinos and tailored navy pants.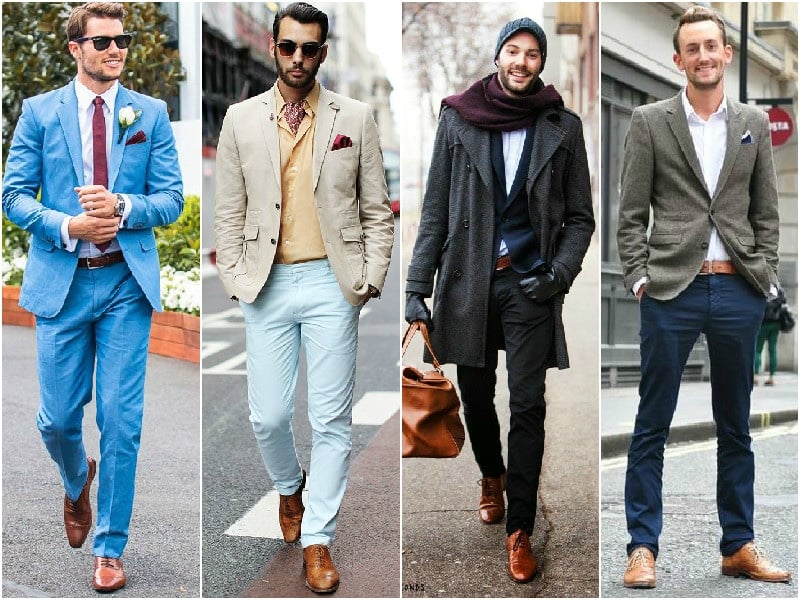 Get The Look
The Black Oxford
No man should be without a pair of black oxfords in his wardrobe, and it's the number one colour to wear for business. A pair of black oxfords is quite possibly the most versatile shoes that a man can own and can be styled with almost every colour for a polished yet conservative look.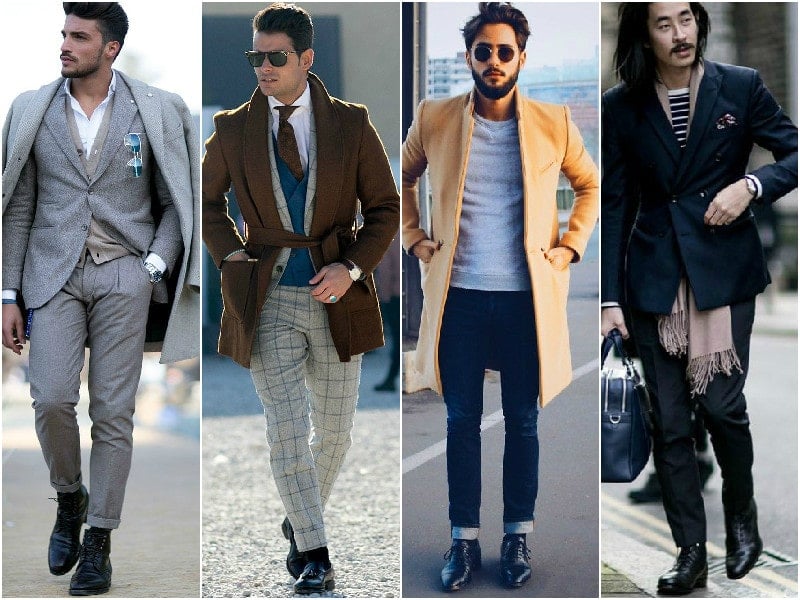 Get The Look
The Unique Oxford
If you want a shoe that reflects your personality, then straying from the traditional black oxfords and picking out a unique pair, such as one with a burnished toe or embellished with details such as broguing, is the way to go.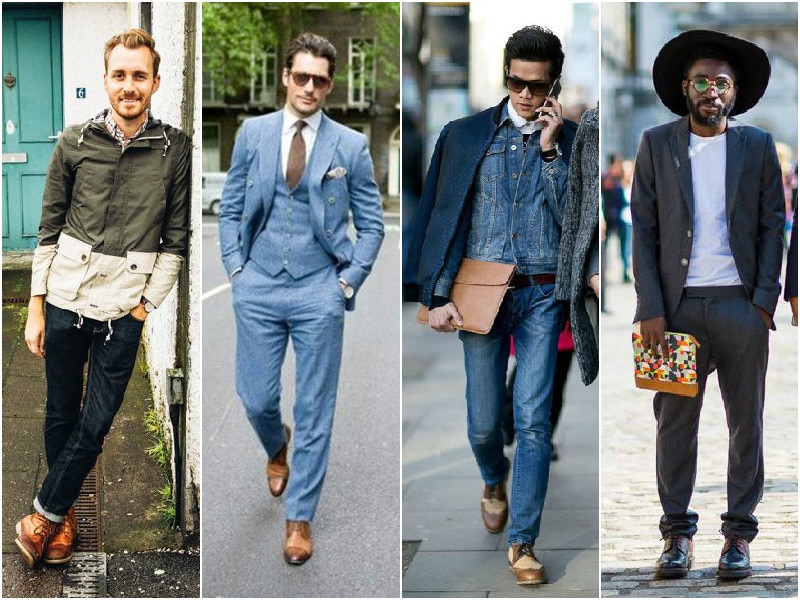 Get The Look
Oxfords For Formal Occasions
Oxfords are made to compliment suits and when styling oxfords for more formal occasions one of the safest options is to revert to black patent leather Oxfords.
Black oxfords paired with a tailored three-piece suit will give you a highly polished look. In general, the sleeker the shoe, the more formal and plain cap-toe oxfords are considered to be the most formal of all the styles. Wear them with invisible socks for a sophisticated look and finish your look with a slim-line tie and pocket square.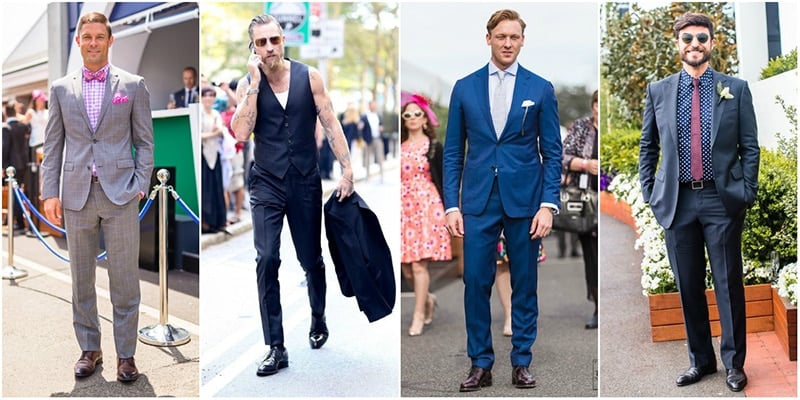 Oxfords For Casual Occasions
If you want to tone down your look, then wear your Oxfords with a pair of jeans or trousers and a blazer, but make sure that your pants break at the top of the shoe. For the more daring, wear jeans with a rolled hem and let your socks show (bright colours are preferable).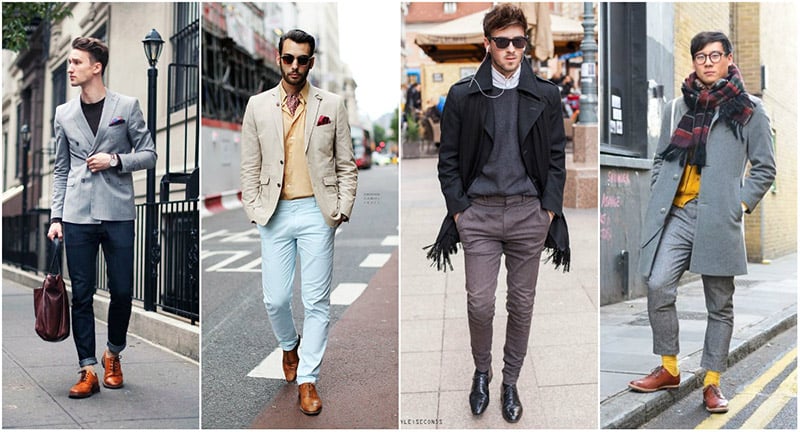 SUBSCRIBE TO OUR NEWSLETTER
Subscribe to our mailing list and get interesting stuff and updates to your email inbox.