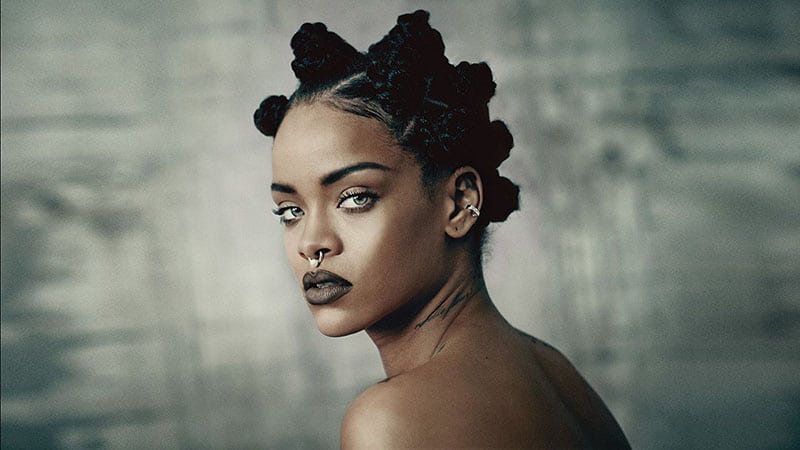 With a new wave of chic and cool hairstyles for you to try, the only hard part is deciding which to wear first. From gorgeous pixie cuts to sleek relaxed 'dos, there's an African American hairstyle to suit every personality. Whether you have long locks or prefer your hair chopped and cropped, there's plenty of trend-worthy styles to inspire and excite. All you need to do is pick your perfect style and go from there.
African American Hairstyles
Short Blonde Hair
This cool, pixie cut looks more striking in a blonde hue. Not only is its lightness eye-catching when paired with darker skin tones, but its warm, yellow tone creates an overall glow.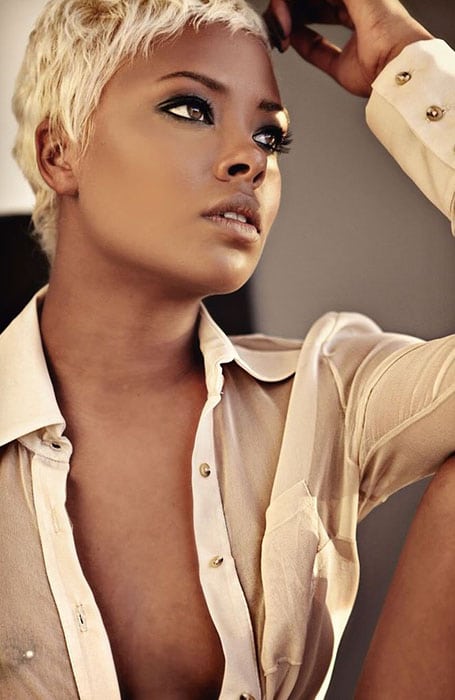 Long Blonde Hair
Long platinum blonde strands can create an edgy and modern look when worn by African American girls. These loose waves perfectly show off the colour and help it reflect light.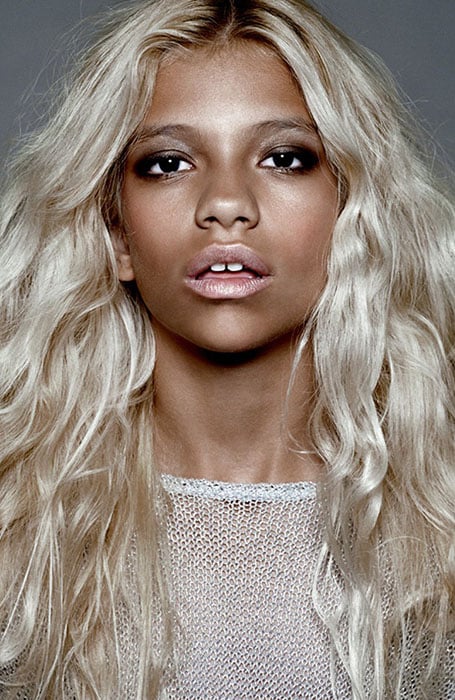 Dark Blonde Hair
Choosing a darker shade of blonde, such as this honey hue, is a great way to lighten your hair without creating too much contrast.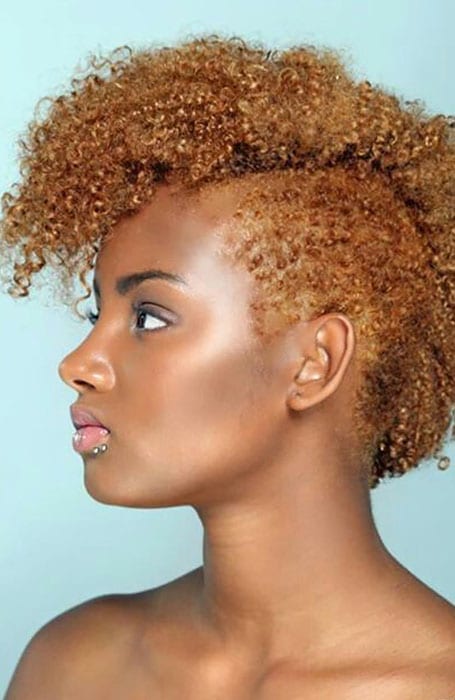 Cornrows
Not only are cornrows practical for taming wild locks but they're also incredibly cool and chic. Opt for thicker and fewer cornrows for a more modern take on this trend.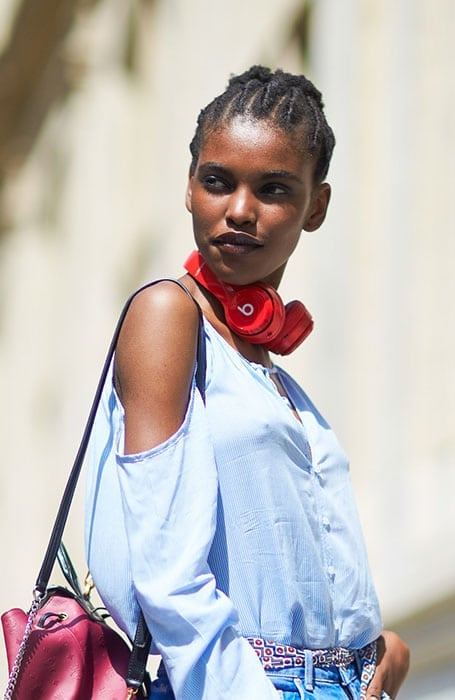 Box Braids
These thin box braids make for a stylish and on-trend look this season. Combined with a leather jacket they appear edgy and tough.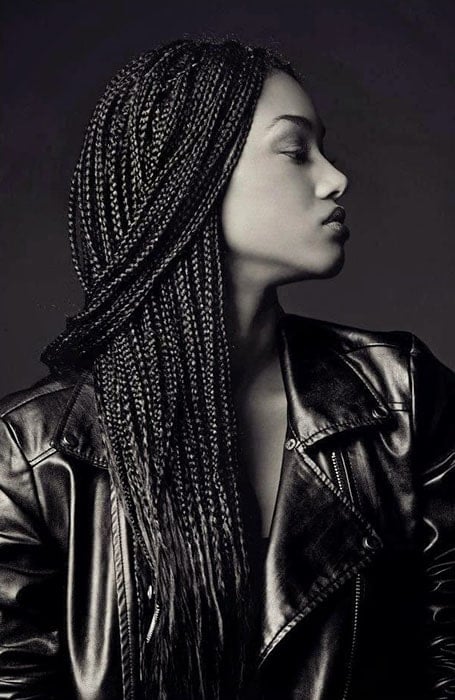 Dreadlocks
These cool dreadlocks are thicker and looser than your average dreads. Appearing messy and almost brushed out, the look is modern and free.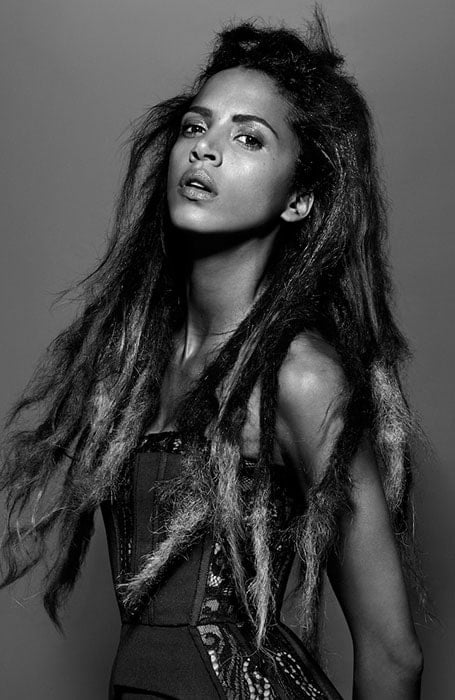 Dreadlocks with Updo
Dreadlocks can also make for a gorgeous updo. Enlist the help of a colourful scarf to keep your hair up in a beautiful way.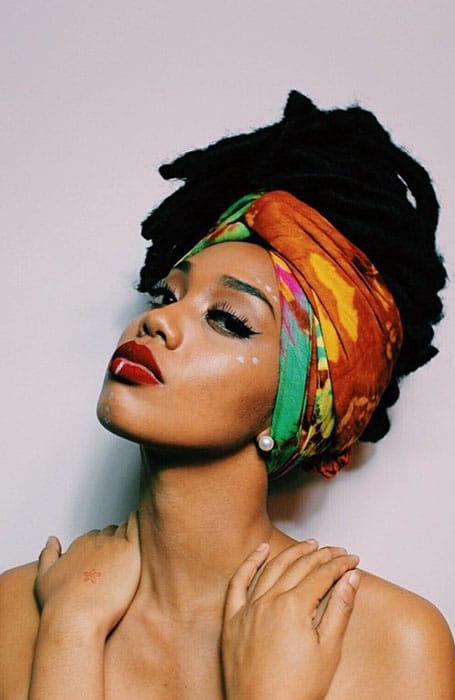 Hair Twists
These thick hair twists are a stylish way to help manage the volume of thick hair. A great alternative to braids, these twists have a slightly softer appearance.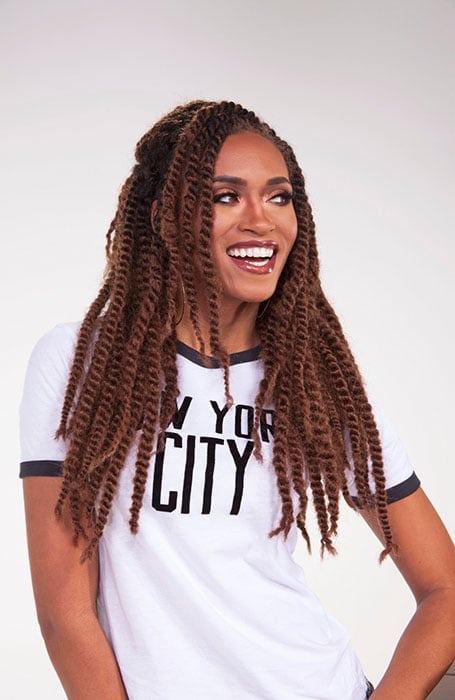 Hair Twists with Updo
Hair twists can make for a stylish updo, such as with this chic bun. The addition of a few coloured braids makes it a contemporary hairstyle option.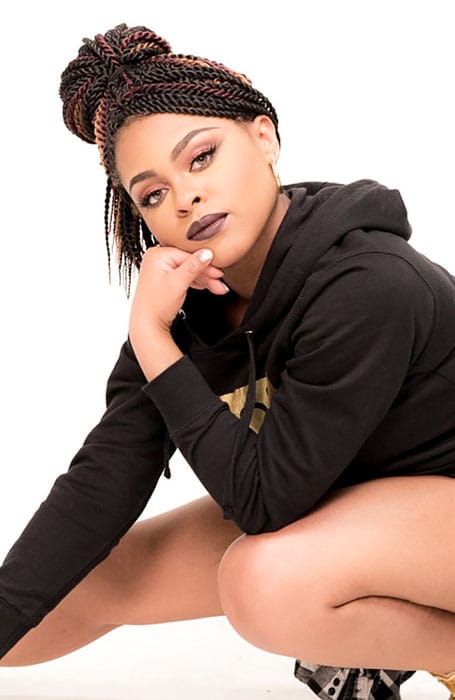 Short Hair with Bangs
These small bangs are completely edgy and cool. They're also perfect for ladies with short hair who like to wear it straight.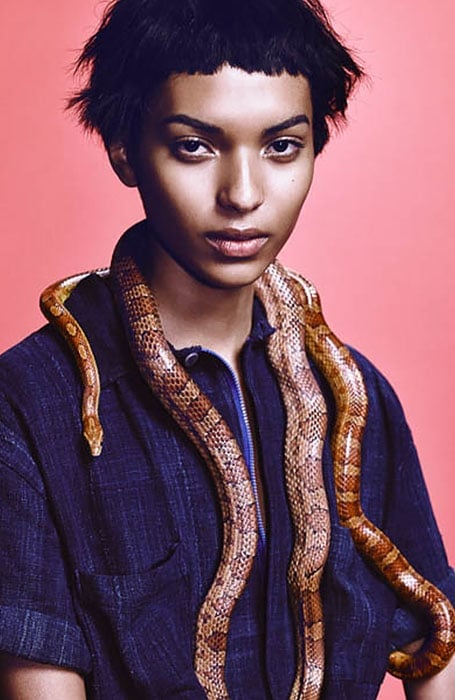 Long Hair with Bangs
Long bangs look great with voluminous hair. For a polished style, wear them sleek and straight with a high ponytail.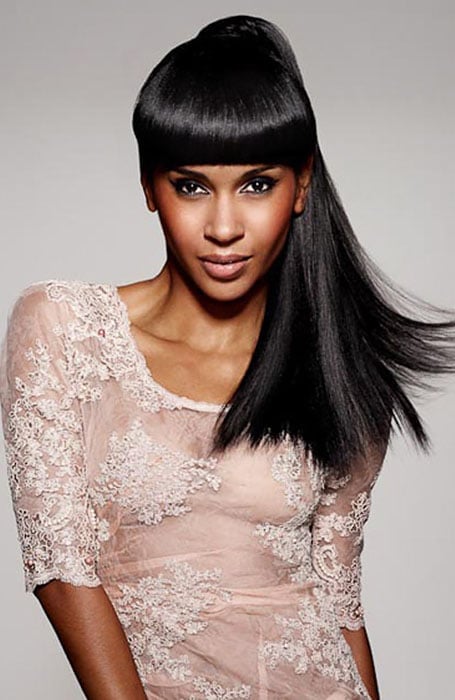 Blunt Bowl Cut
This blunt bowl cut carries the length of its bangs around the rest of the head. Unique and completely stylish, this look is sure to turn some heads.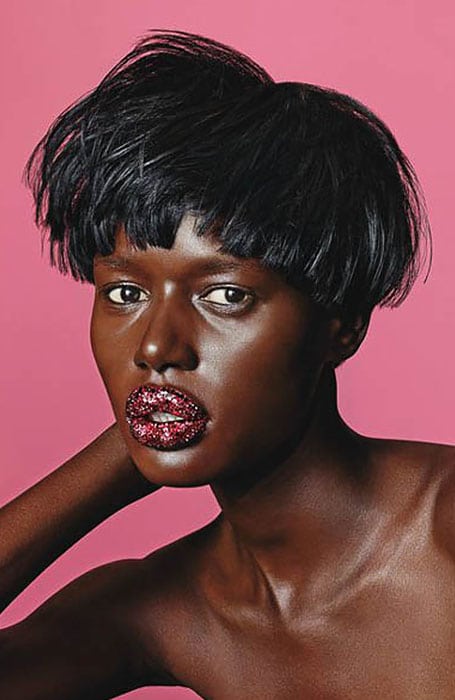 Half Shaved
This edgy half-shaved style is tough and chic at the same time. Depending on how daring you are, you can shave a large patch, such as this, or a smaller section.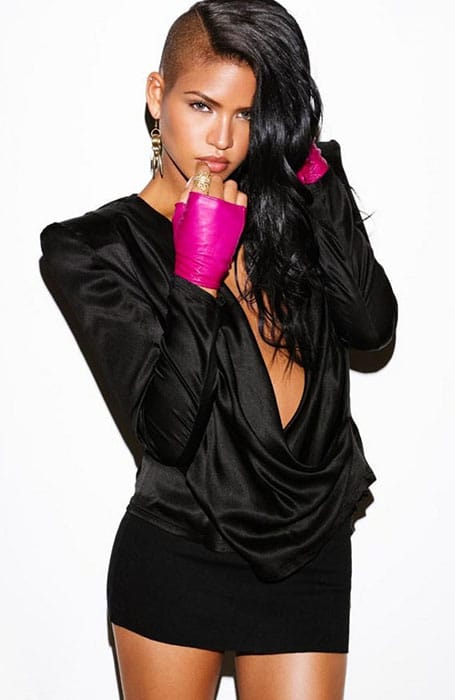 Long Voluminous Hair
Let your natural hair make a statement by growing it out long. The bigger the volume, the better. Just make sure strands are healthy and full of shine.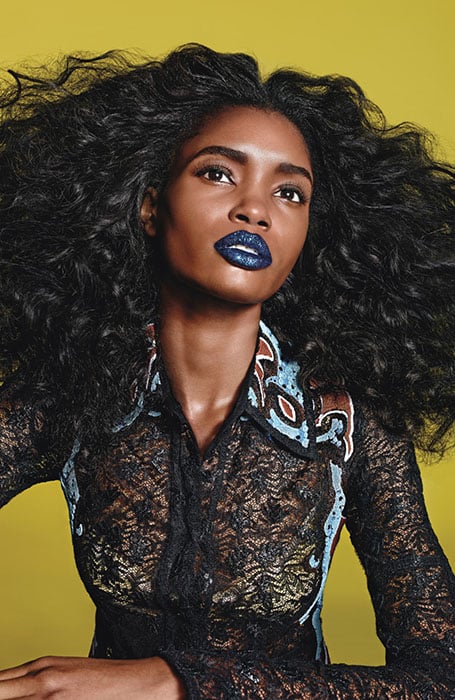 Loose Waves
These loose waves create a lovely "beachy" look on long hair. Ideal for summer, the style is relaxed and casual.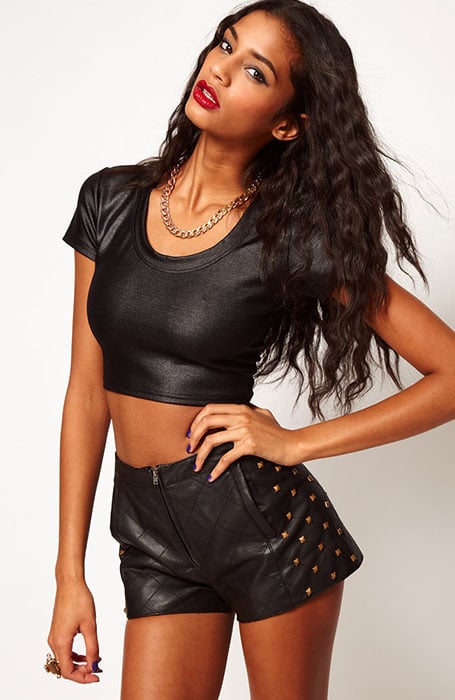 Long Hair with Side Part
This model's long hair has received an extra dose of glamour with a deep side part and natural waves. When recreating the look, be sure to tame any frizz with anti-frizz serum or hair oil.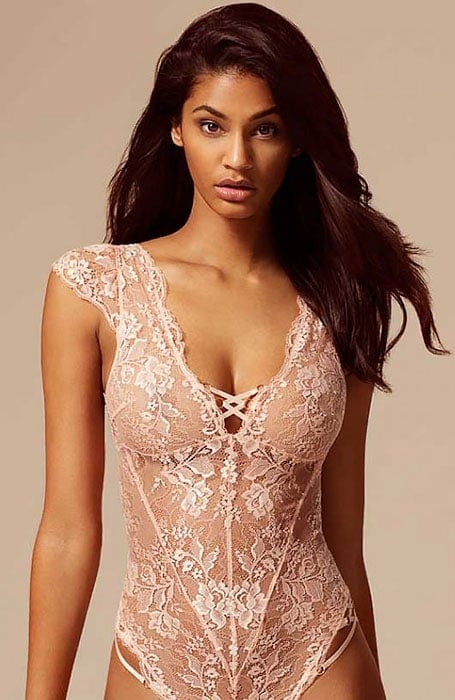 Curly Bob
This naturally curly bob is cool and chic all at the same time. While its length would be a lot longer if worn straight, its height when curly perfectly highlights this model's cheekbones and eyes.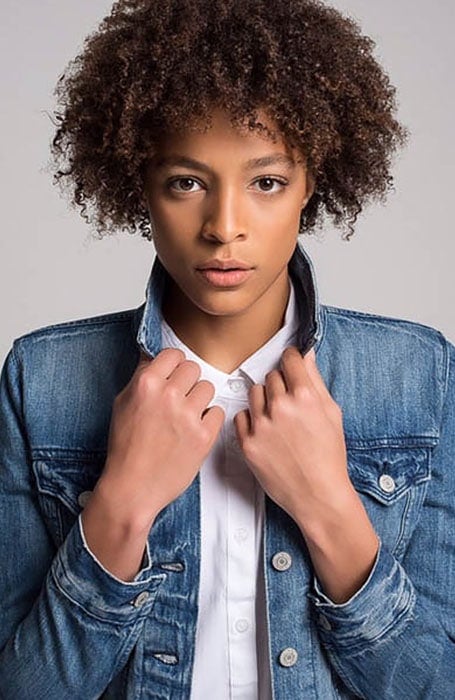 Medium-length Pixie
A medium-length pixie cut can be a great way to wear curly hair. By concentrating the curls and volume on top while keeping sides short, you can create a modern and balanced look with an edge.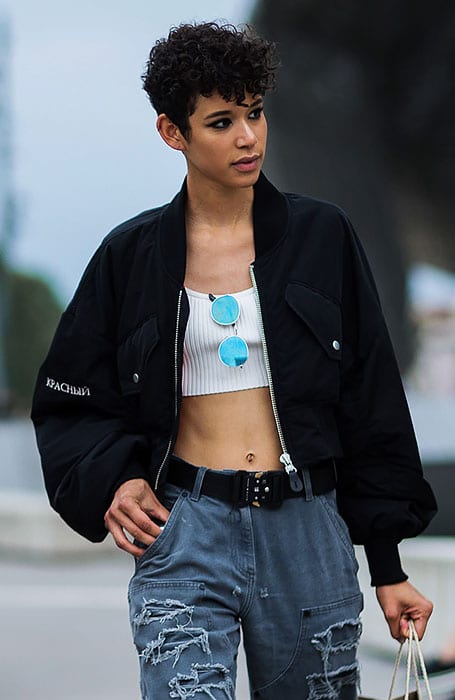 Straight Bob
This straight bob style offers a polished appearance. Featuring both sides and the top smoothed backwards, the look is also a great option for showing off your face.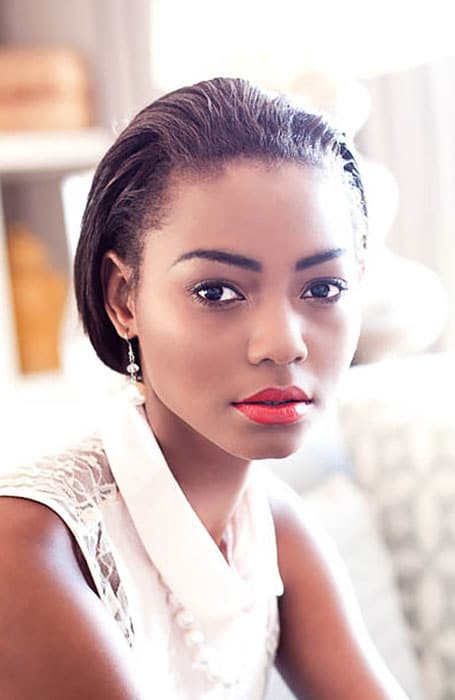 Short Haircut
An all-over short hairstyle, such as this one, tends to look fantastic on African American ladies. Naturally voluminous hair is perfect for short styles like this.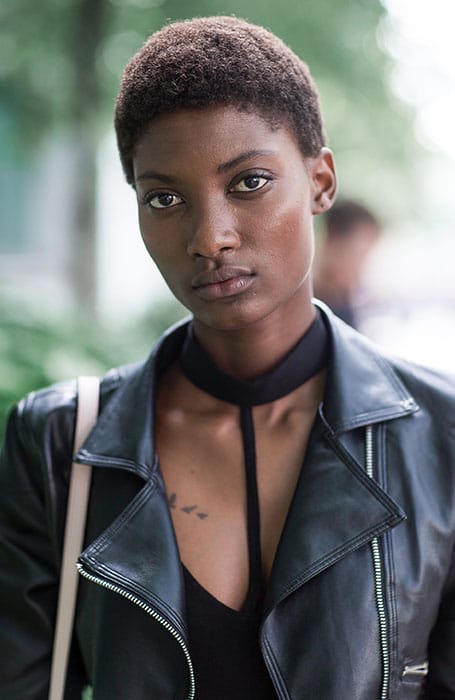 Short Mohawk
This short mohawk look is totally fierce and fashionable. The extra blonde colouring also makes it that little bit more special.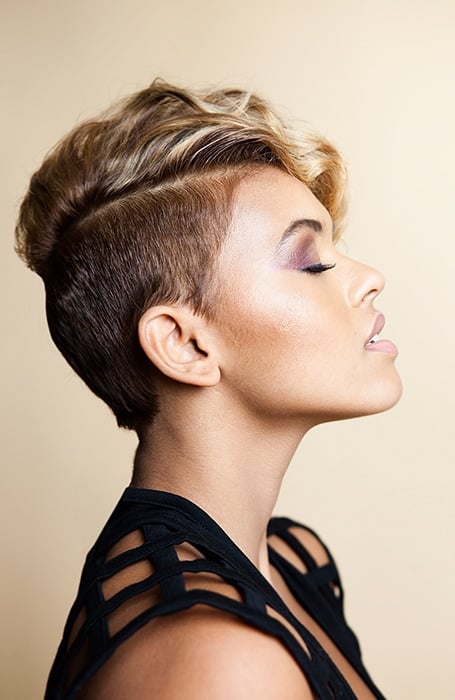 Buzzcut
If you're thinking of cutting your hair short, why not consider a buzz cut? After all, this barely-there haircut does look incredibly chic.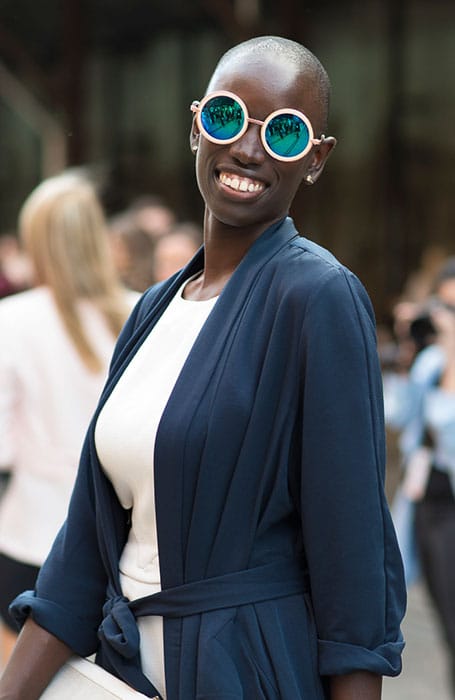 Cornrows
These cornrow style side braids create an edgy and eye-catching look. The style appears especially chic when paired with big volume curls.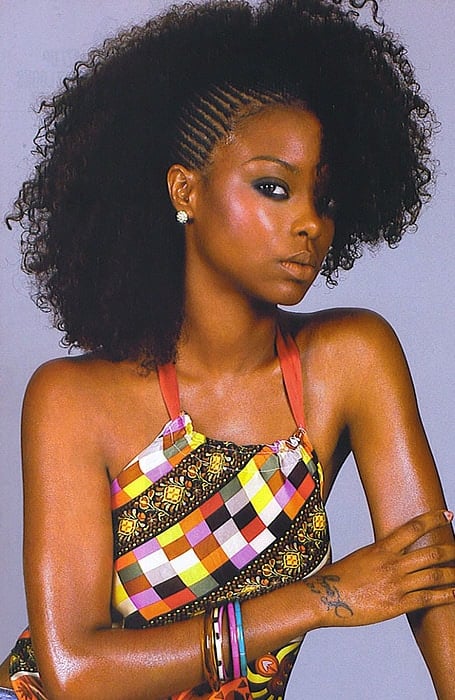 Side Braids
Side braids can make a lovely feature for any hair type. These two thick braids leading into a ponytail are just one example of how they can be worn.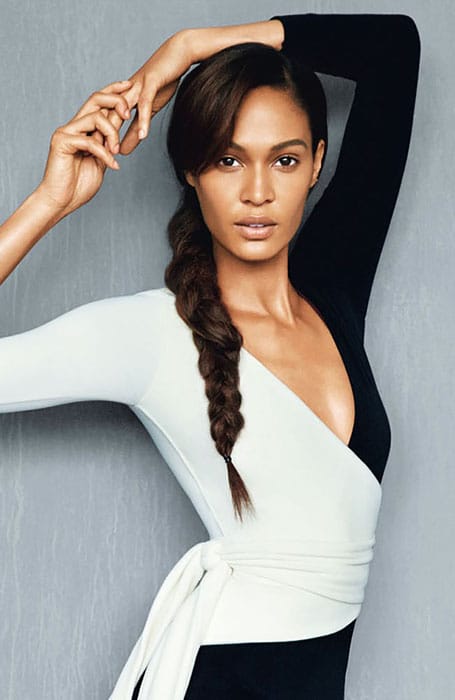 Straight Hair
If you like to wear your hair straight, a simple, glossy, loose look, such as this one, can be the perfect choice. Simply add a deep side part to keep things fresh.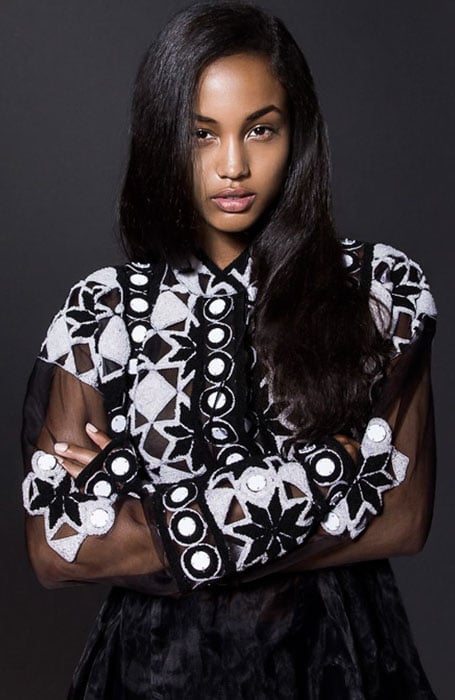 High Pony
Nothing looks better than a high pony with plenty of volume. While curly versions are great for flirty and fun looks, try a straight and sleek style for some seriously sexy attitude.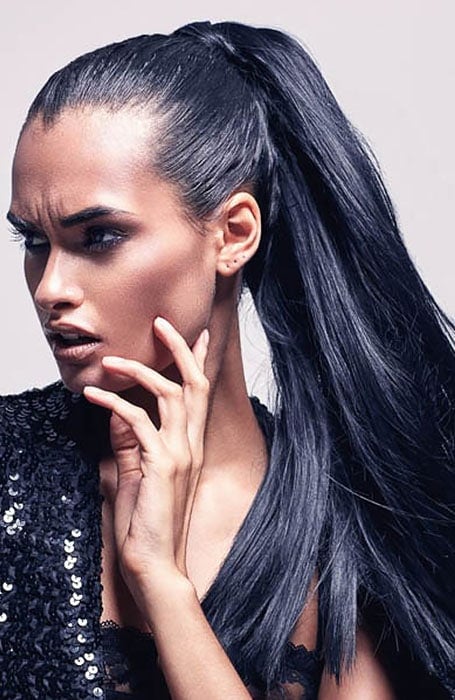 Low Bun
This simple low bun is polished and chic. If you're looking for a quick updo for straight hair, consider it your go-to look.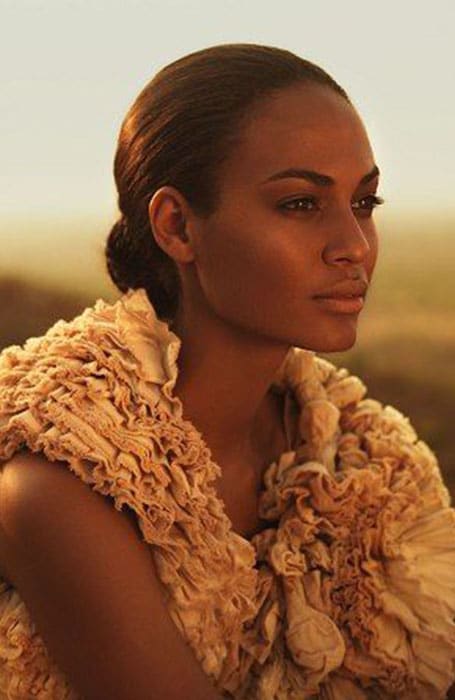 Straight and Smooth Bun
A straight and smooth bun can quickly be turned into a cute look with the addition of a scarf. While this soft, pink one is feminine and lovely, you can choose any colour you like.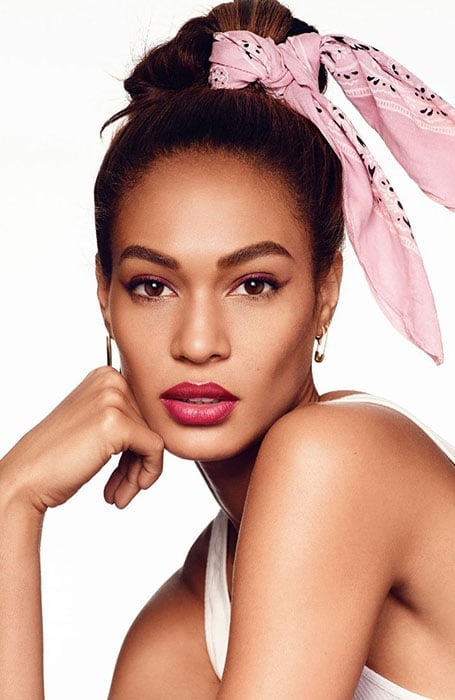 Messy Bun
Short hair doesn't always have to be worn out. This messy top bun is a great option for ladies with shorter strands.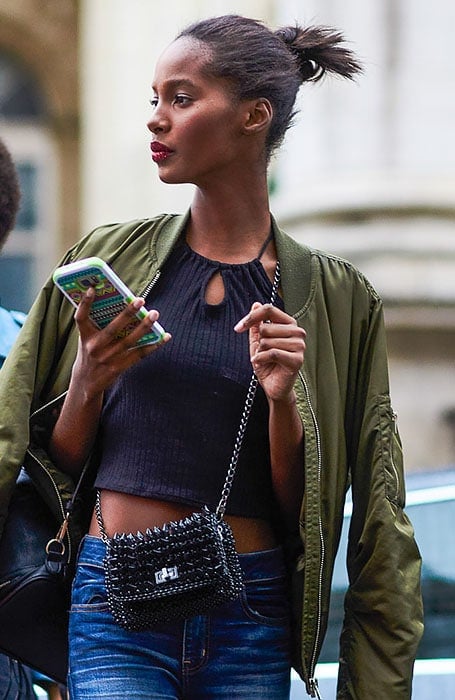 Updo
This messy updo is simple to create and oh-so-beautiful. Just sweep hair up into a messy bun before pulling a few pieces loose.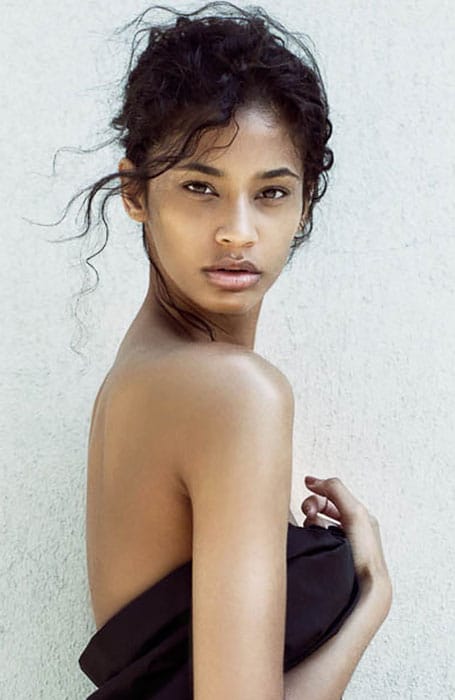 Mini Buns
A stylish and unique look, such as this mini bun is perfect for special occasions. Separate hair into sections and twist tightly into mini buns. Don't forget your black lipstick to make the look even more intense.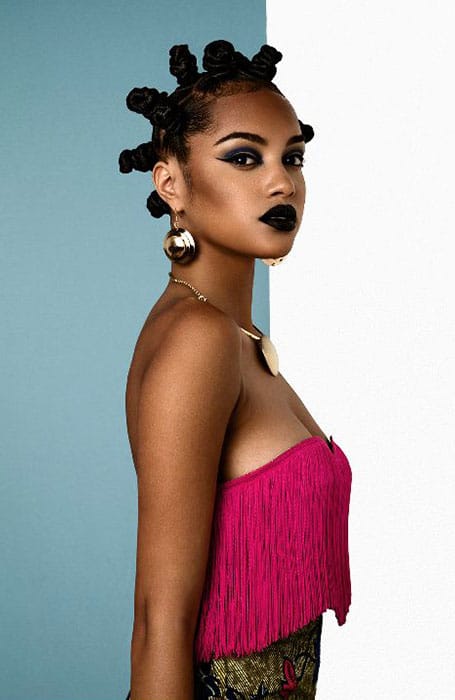 High Crown Braid
A high crown braid can create a lovely, feminine look. Add a chic accessory for a special touch.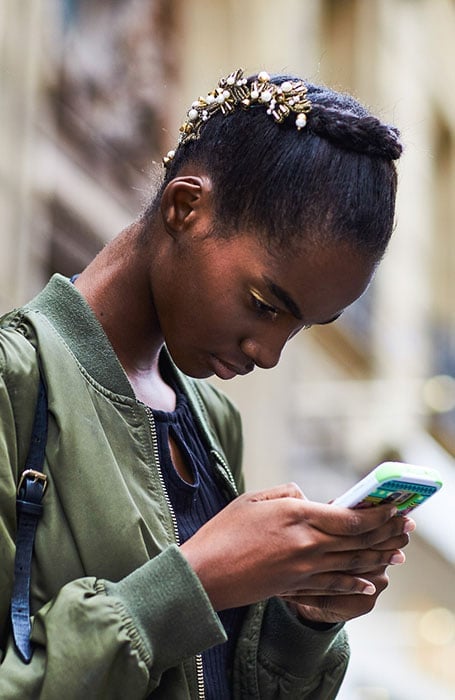 Wavy Hair
This gorgeous, wavy hairstyle is the essence of relaxed glamour. The versatile look can be worn anytime, from casual weekend to evenings out.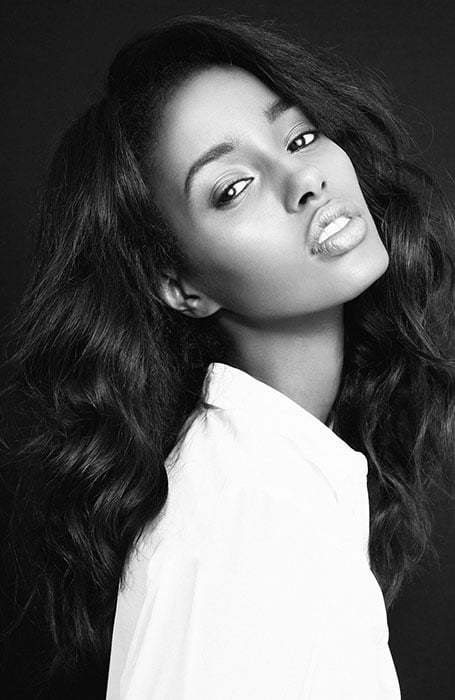 Wavy Bob
A wavy lob is the perfect hairstyle to try this season. It's also a great way to cut long hair short without too much intensity.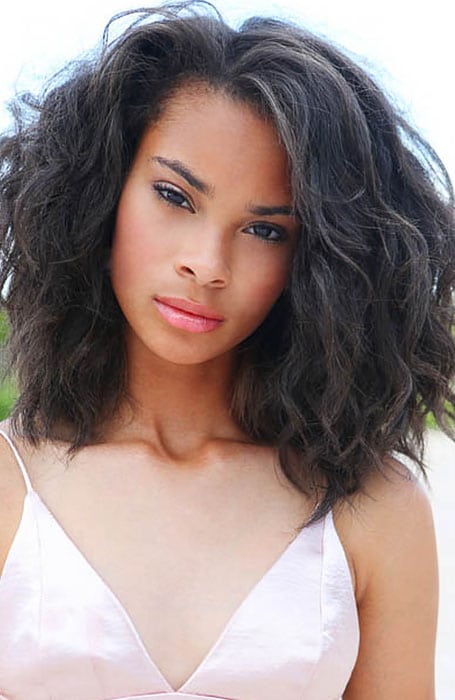 SUBSCRIBE TO OUR NEWSLETTER
Subscribe to our mailing list and get interesting stuff and updates to your email inbox.