Yellow is bold, bright and it's also scientifically proven to induce happiness, so it's no wonder that it's a colour that has made it's way into modern fashion.
There is only one hard and fast rule when it comes to wearing yellow: you need confidence! Shrinking violets need not continue reading. Still interested? Good, because right now saturated yellow is a very hot colour trend and will always make a statement. We have spotted it on celebs, the runways, and now the streets.
Take a look below for inspiration on how to rock this trend: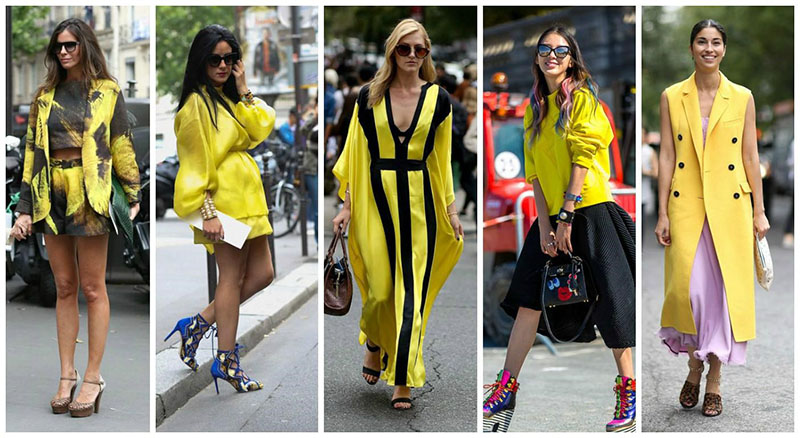 Three simple rules for wearing yellow:
The key to this look is keeping it simple. As these fashionable ladies on the street have shown, minimal accessories are key to pulling off this look. Cluttering up this look would be completely distracting, and you don't want to look like a walking rainbow.
For those less daring among us, instead of wearing an entire not-so-mellow yellow ensemble then ease in to the look by pairing a bright yellow piece with a neutral tone to break the look. Or go all out with the yellow accessories (and wear something neutral or purple/cobalt blue) to compliment the look.
Consider your skin tone. Yellow is notorious for making some skin tones look patchy, and it can really drown out those with cool skin tones. But if you have a warm skin tone then luckily for you most shades of yellow will suit you and you can embrace this look with open arms.