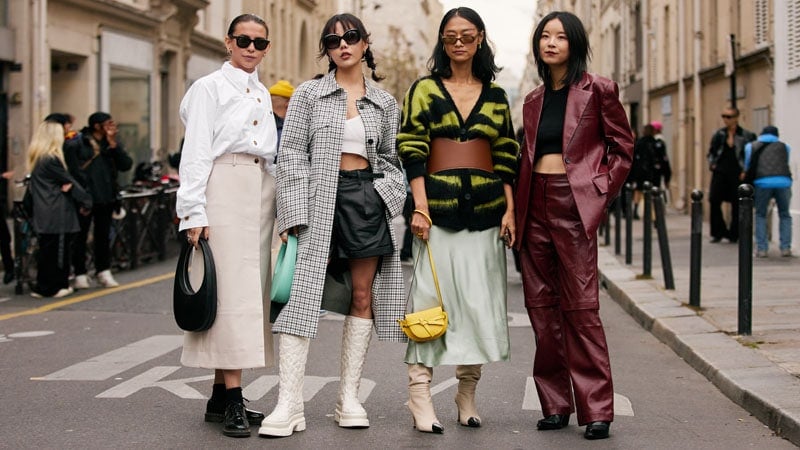 With another season in the year comes another round of new styles to try. The temperature is starting to shift, so it's time to bring out your long coats, boots, and neutral shades, ready to layer. From groovy and retro-inspired elements to updated twists on classic garments, fashion has never looked so exciting. Re-introduce the Y2K aesthetic and say hello to some new styling tricks as we unpack the 15 fashion trends we loved from Spring Summer 2022 Fashion Weeks.
1. Beaded Embellishments
Elevate your everyday outfit to something spectacular with beads galore. This dainty and delicate embellishment is perfect for those who want to explore feelings of regality without commitment. Pair an encrusted mini dress with stockings and chunky boots for a '70s punk vibe, or keep it casual with an oversized puffer coat. Add the decorations on a jacket, your favorite jeans, or a blouse, and mix it up with different layers for a year-round look.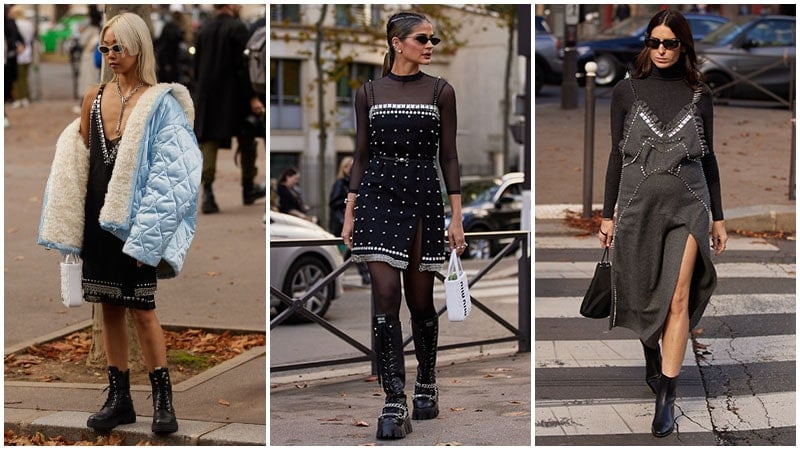 2. Cut-Outs
Cut-outs are a major trend this season. We've seen it from the runway to the red carpet and everywhere in between, and it's easy to see why. This is an effortless way to be sexy and is a great throwback to the trending Y2K aesthetic. Take inspiration from designers like Nensi Dojaka, Stella McCartney, and Jacquemus this season with asymmetrical tight tops, slinky midi dresses, and trousers. You can wear them with similarly skin-tight elements, such as a leather skirt or flared trousers. Alternatively, blend casual and evening wear by adding denim into the equation, or you can seek inspiration from the corporate scene with an oversized suit.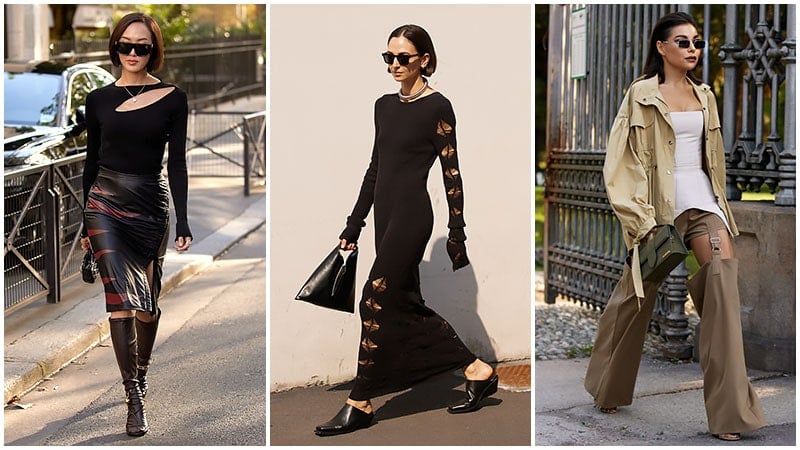 3. Jackets with Fringing Detail
Fringe has its moments in the spotlight every few years, and it's coming back this season in a big way. This fun trend is an excellent way to add movement to your outfit. Originally used to prevent unraveling of hems, today it's a huge fashion statement. Typically, you can find this fabric on the edge of denim, but we love it on blazers, wool coats, and capes. Mix and match different layers with this look, such as a long skirt, minimal accessories, chunky boots, or flared trousers – popular shades include neutrals such as brown, camel, cream, and khaki.
4. Clashing Prints
Whoever said you couldn't wear clashing patterns never knew you could do it like this. For 2021, it's all about mixing and matching different patterns that you may not have originally paired together. From snakeskin and '70s swirls in greens and creams to a pair of multicolor Prada knee-high printed boots and a mustard geometric turtleneck. It's all on the table with this trend. Break it up with a solid color in between, such as a navy blue suit, or a black vest, or a trench coat if the temperature drops.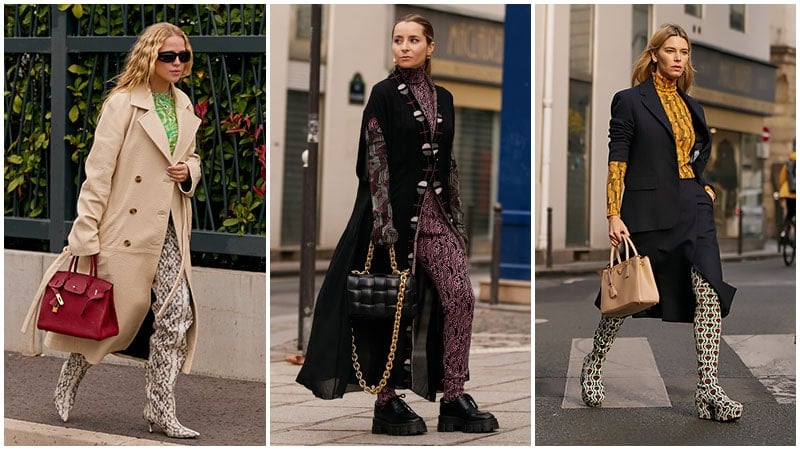 5. Ruched Dresses
The iconic ruched dress has been turned on its head this season. This flattering and versatile outfit option makes a great choice for any occasion and is easily dressed up or down. Try a mini dress with exaggerated gathering – this is a fun alternative to the traditional silhouette and is perfect for the transitional time. Added elements to the outfit, like an asymmetrical shoulder, fringe, or mixed textures, will add depth to the ensemble. Add a few classic accessories, namely gold jewelry or leather gloves. The best footwear options include anything from knee boots or sneakers or strappy sandals.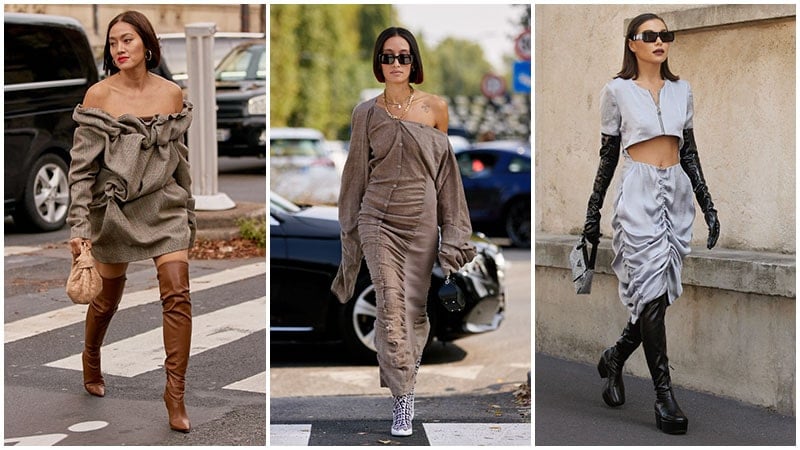 6. Long Leather and PU Coats
As the warm weather departs, the need for coats increases. This season it's all about the Y2K aesthetic, this time taking a leaf out of The Matrix with long leather coats. An updated adaptation of the trend, you can try two-tone designs in neutral tones, dark brown, classic black, or animal print. Let the length of the outerwear cascade off your shoulders, with a sleeveless shirt and skirt or trousers for the ultimate cool-girl look. Alternatively, you can buckle it up and protect yourself from the elements in coordinating hues – this will add depth to the ensemble in an effortless way.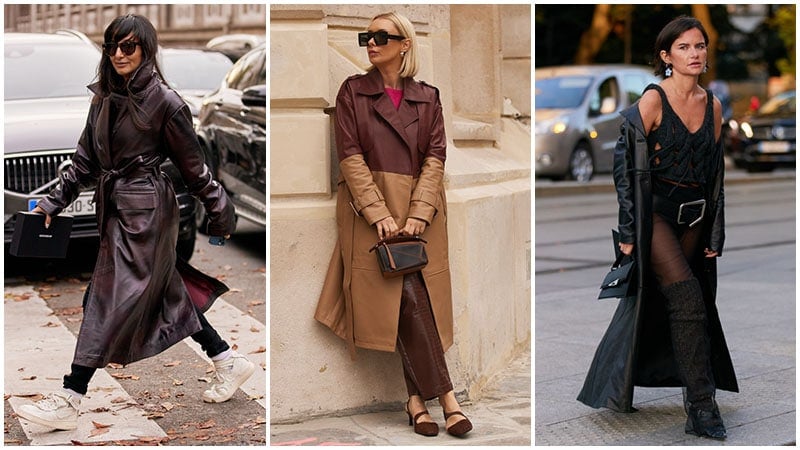 7. Tight Catsuits
Keep hot girl summer all season long by adding a catsuit to your wardrobe. This body-skimming outfit is extremely sexy but also versatile enough to wear almost anywhere. Whether you're adding an oversized coat for juxtaposition – à la Kim Kardashian – or you're showcasing every inch of your silhouette, you can rock it in any season. Stick to solid, dark, or neutral shades if you want to pair them with a myriad of jackets or accessories, or you could step outside the box with a bold print, such as Prada or Pucci-inspired patterns. For maximum results, ensure that the rest of your outfit fits into the color palette or shares a similar theme.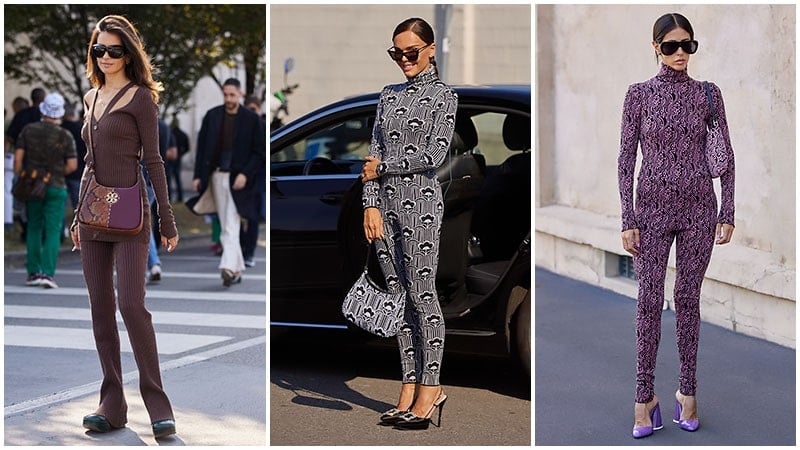 8. Oversized Suits in Natural Tones
We've seen oversized suits on and off the runway for a hot minute, but this season we're keeping it natural. This flattering and multifaceted ensemble choice can look amazing anywhere, making it an excellent choice for the office, a brunch date, or a trip to the market. Sometimes simple is best – a basic T-shirt with sneakers or slides are all you need for a subtle and stylish outfit. On the opposite end, a slinky turtleneck and stilettos are a perfect match in the colder months. But when the weather warms up, show a little skin with a camisole or crop top underneath – add a sexy twist by going natural underneath.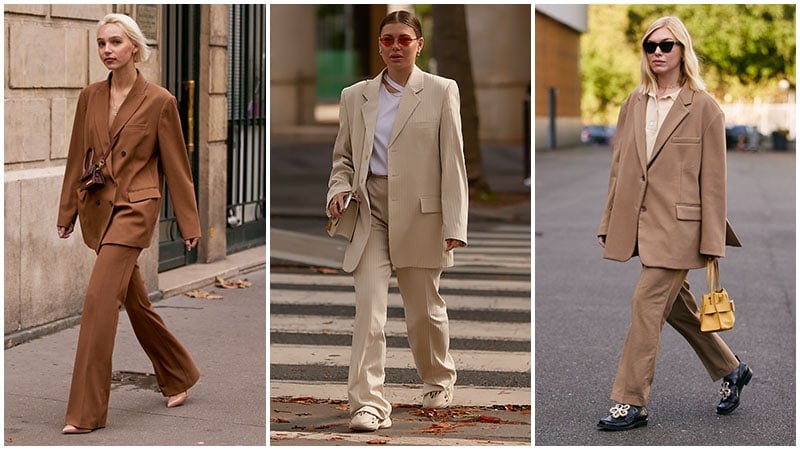 9. Stone Color Coats & Trouser Sets
Neutrals are all the rage this season, and one trend we're spotlighting is the stone suit so-ord. Effortlessly transition from summer to fall with a pair of light trousers and a matching coat – add a crisp white shirt or turtleneck for monochrome and clean silhouette. The beauty behind this palette is the range of coordinating shades you incorporate. Forget browns, grays, and black – try your hand at yellow, orange, and blue for a splash of color. Make sure you steer clear from messy food when rocking this look.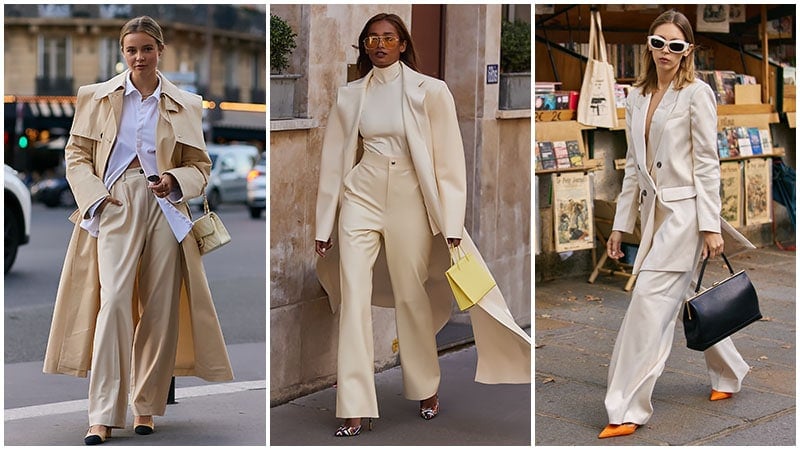 10. Bra as a Crop Top
As we move from one season to another, the need to work layering into your outfits is paramount. Playing with different items of clothing make for interesting silhouettes and can totally change up your look. This season, we're coveting the bra as a crop top. The delicate fabrics look fantastic paired with high-waisted trousers, skirts, and everything in between – it nips the waist inward to create an effortless hourglass illusion. You can use these bralettes to break up clashing patterns or monochrome looks – try a pair of flared or wide-leg pants and a long jacket for an updated take on a retro outfit.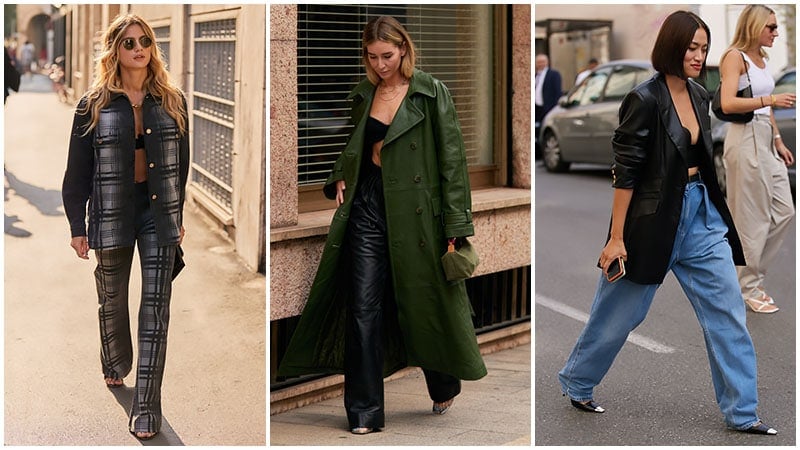 11. Beret Hats
Mes chéris, it's time to say bonjour to berets! This French-infused trend has taken over the streets of Fashion Week, and we're channeling them for fall this year. These hats can immediately elevate your outfit, thanks to their chic appeal. There are plenty of ways you can wear them – place it on your head at a slight slant to one side for the iconic look, or you could secure it to the crown or wear it over the entire head. It's a good idea to try them ahead of time to see what works best for you. Take a page out of Blair Waldorf's book and make them a staple this chilly season.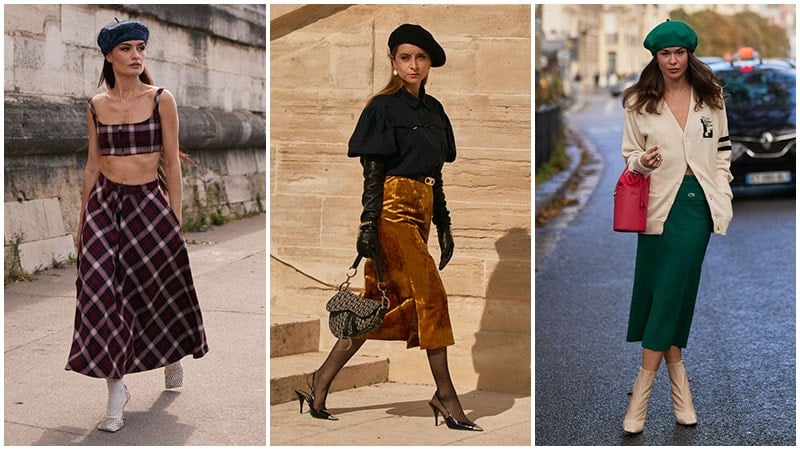 12. Statement Pearl Details
Have you ever wanted to feel like royalty without commitment? Then this trend might be for you. This season, pearl embellishments are all the rage, featuring on bag straps, vests, jackets, and dresses alike. The pearlies may have influenced these elegant and bold details in the UK, but today it's all about adding a high fashion twist. Try a simple camisole with the statement gems across the shoulders, an encrusted mini dress, or subtle trimming on a blazer or jeans. This looks great combined with dark hues, but don't be afraid to inject some color into the mix, like pastels, neons, or neutrals. As Jackie Kennedy once said, pearls are always appropriate.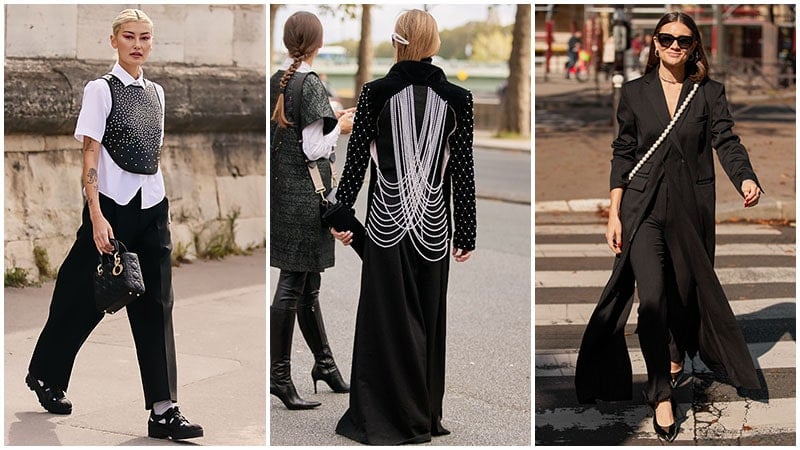 13. Pop Color Leather Gloves
Not even chilly weather could stop a bit of color this fall and winter. Add a bit of warmth and vibrancy to your go-to all-black ensemble with a set of pop-color leather gloves. Although this trend has never truly gone out of style, typically, you'd expect neutral colors. Today, designers such as Prada are bringing them back to the forefront of the accessory scene but turning it on its head. We're seeing them in loud shades like blue, green, and orange, which work well with other primary and secondary colors. Alternatively, you should try it with neutrals, paired with warm hues like pink, cherry red, or yellow.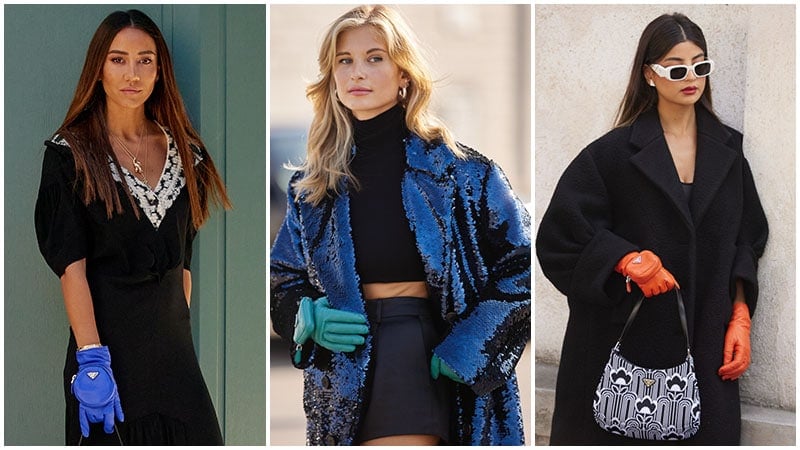 14. Green Sunglasses
Another throwback to the Y2K bug this season is the classic green shades. This sunglasses trend isn't for the faint of heart, but they can look so cool when styled correctly. Use them as a statement accessory with a plain T-shirt and a neutral palette – if you want to go all out, match the sunglasses to your ensemble with a touch of black for an epic Matrix reference. Another excellent way you can style them is with a bunch of varying colors. We recommend you stick to similar hues, such as teal, aqua, and lemon – throw in a splash of pink or red if you want to be bold.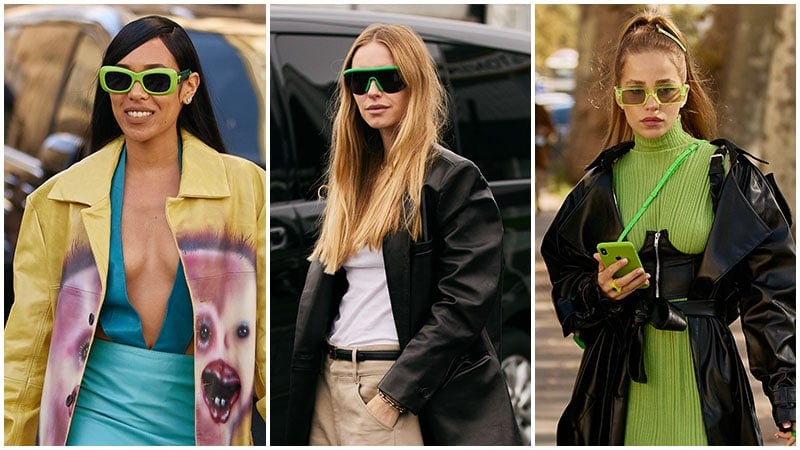 15. Over the Knee Boots
The over the knee trend has evolved beyond what was cool a few years ago. From skin-tight designs to loose and slouchy silhouettes, there are so many ways to rock this footwear. Juxtapose the flesh-covering boots with a mini skirt, blazer dress, or flirty shorts and dresses – this will create the illusion of elongated legs and looks great with movement. If you want to make a statement, try a pair in a standout shade or texture, such as cherry red, animal print, sparkly Lurex, or covered in Swarovski crystals. If choosing bold shoes, keep your other accessories in the same vein as your ensemble or as minimal as possible.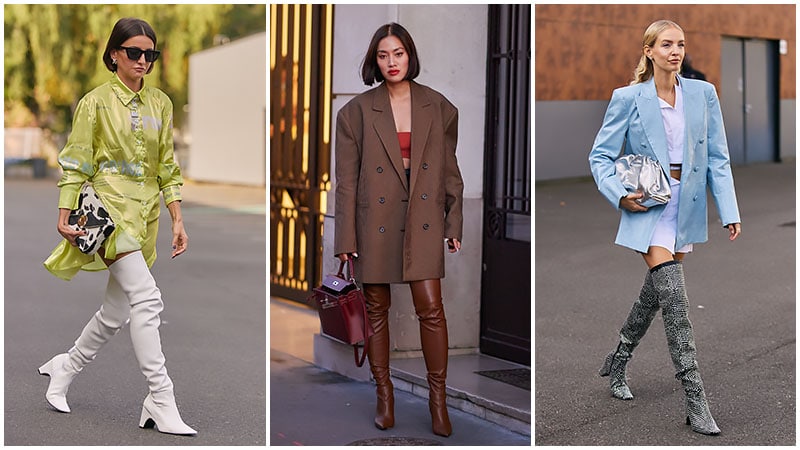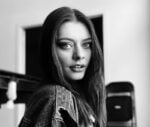 Alexandra Feiam is an experienced fashion writer who holds a degree in journalism. She has an impressive portfolio and expertise working as the Editor at Power Retail and Commercial Content Editor at Newscorp. Ally has been writing for The TrendSpotter since 2018, and her work has been featured in notable publications such as The Herald Sun, Arirang TV South Korea, Kidspot, The House of Wellness, and The Daily Telegraph.
SUBSCRIBE TO OUR NEWSLETTER
Subscribe to our mailing list and get interesting stuff and updates to your email inbox.