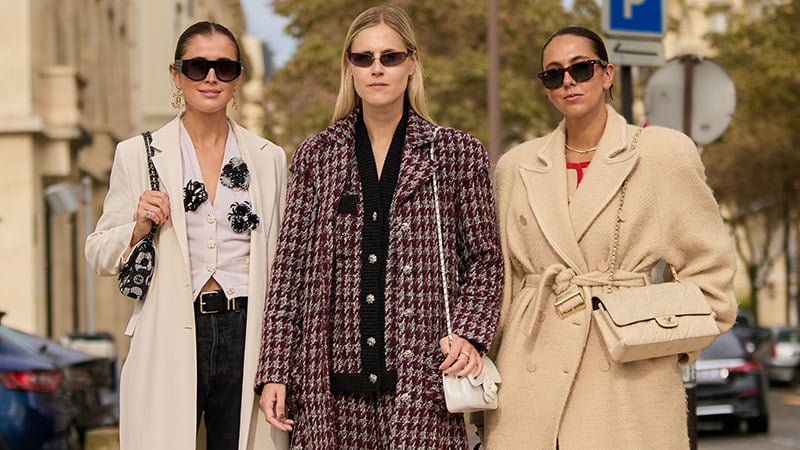 Can you feel the temperature starting to drop? As the nights get longer and the days cooler, it's time to think about your seasonal wardrobe. At the recent fashion weeks, the street style was off the hook and has inspired us to search high and low for the boldest accessories that we know will dominate the fashion scene. From corset belts to boss babe black ties, here are ten of the hottest accessory trends for Spring/Summer 2024.
1. Silver Bags
It's no secret that fashion trends come in a cycle, so we're not surprised to see the return of silver handbags. Whether it's driven by the futuristic and space-age style stemming from the Y2K aesthetic or you're still riding the wave of Beyoncé's Renaissance tour, you can make a fresh and fashionable statement with one of these metallic accessories. On the surface, it may seem like a bag strictly reserved for more formal events, but its versatility gives you the power to wear it virtually anywhere. Style it with denim, neutrals, or something bold and bright – you can't go wrong with this classic statement choice.
Get the Look
2. Giant Flower Accessories
Call Carrie Bradshaw; giant flower accessories are back in town. This show-stopping trend is the perfect way to blend soft and delicate touches with a punch and high-fashion twist and can be worn any way you like. Love it as a choker? Combine it with a singlet or strapless top and jeans for a laidback and sexy feel. But if you want to go all out, we can't go past wearing it as a statement brooch – add it to the shoulder, the center of your chest, or at your hip. Fashion is about breaking the rules, so shake things up and wear them how you like.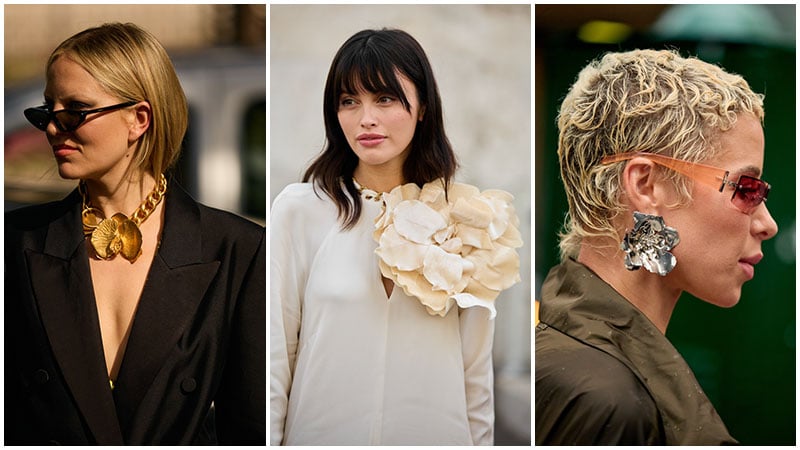 Get the Look
3. Red Accessories
There are few colors as alluring and eye-catching as red, so it should be no surprise that we're seeing plenty of it this season. Thanks to designers such as Prada and Loewe and celebs like Dua Lipa and Kendall Jenner, we can expect to see splashes of cherry and ruby in the form of bags, footwear, and sunglasses. As temperatures dip, take a leaf out of the '60s playbook with bright red tights – wear it with a pair of cut-off shorts and knee boots for a modern twist. But if you want to stay true to the retro look, add a shift mini to showcase your pins.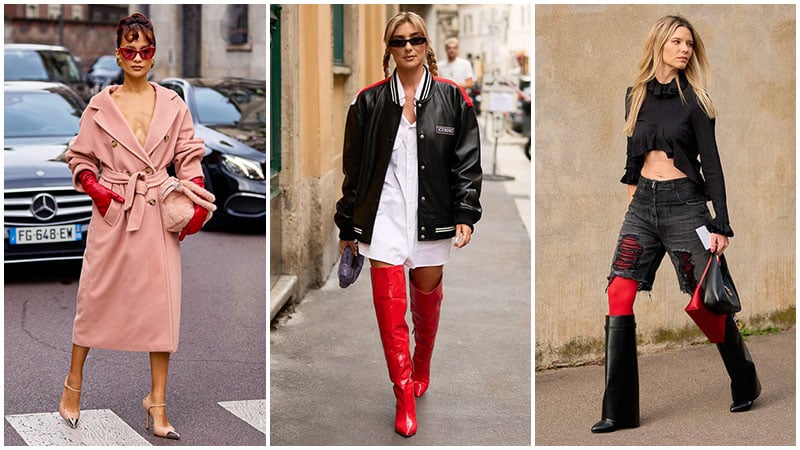 Get the Look
4. Wide Rectangle Bags
We've been through quite a journey with handbags. From microscopic designs to oversized silhouettes, we're taking this horizontal this season. These long bags look like they've been put on a stretcher, which makes them the perfect accessory to add to your collection. Combined with a relatively reserved outfit, such as a blazer or a white T-shirt, this bag is sophisticated and classic. But throw it in with a pair of bold-colored trousers and a textured jacket, and you have yourself a grid-worthy ensemble.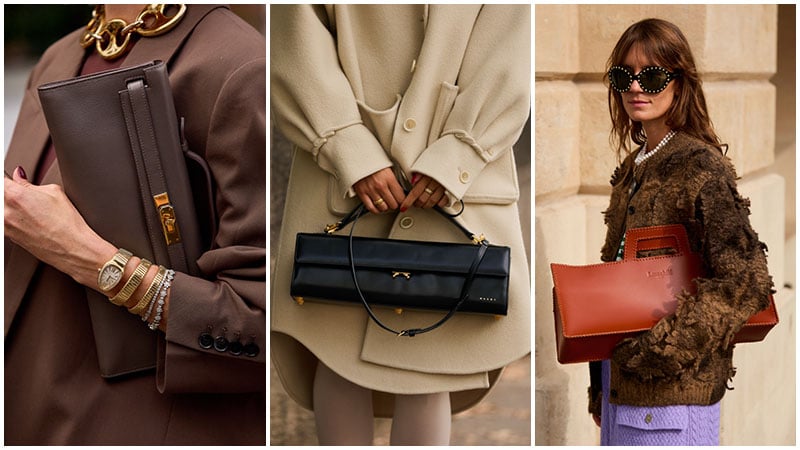 Get the Look
5. Snake Print Boots
Fall is the perfect season to slip back into your neutrals, but if you want to think outside the box this year, why not add a pair of snakeskin boots to your collection? Best saved for plain clothing, this snazzy footwear is bold enough to do all the talking without overpowering your entire ensemble. It's been all about cream or stone recently, but if that isn't your thing, you can get your hands on something darker such as red or blue. You can wear these with pretty much anything, but we spotted it worn with midi skirts and flowing knit dresses – it's the perfect finishing touch for a day at the office or a night out with the girls.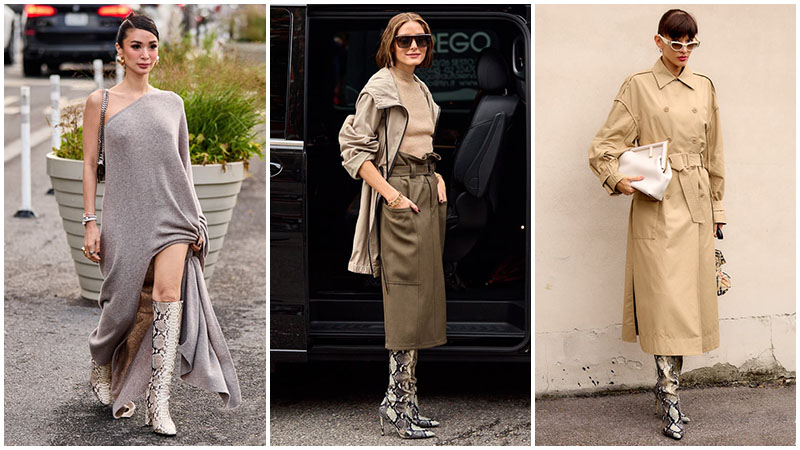 Get the Look
6. Layered Chain Necklaces
The weather outside is starting to chill, so it's time to start layering. And no, we're not talking about cashmere and wool but about chain necklaces. One of the hottest accessories on fashion-goers' bodies this season was plenty of jewelry, worn as chunky chokers, flowing metals, and plenty of texture. While you can get layered designs, feel free to grab your own pieces and mix them together.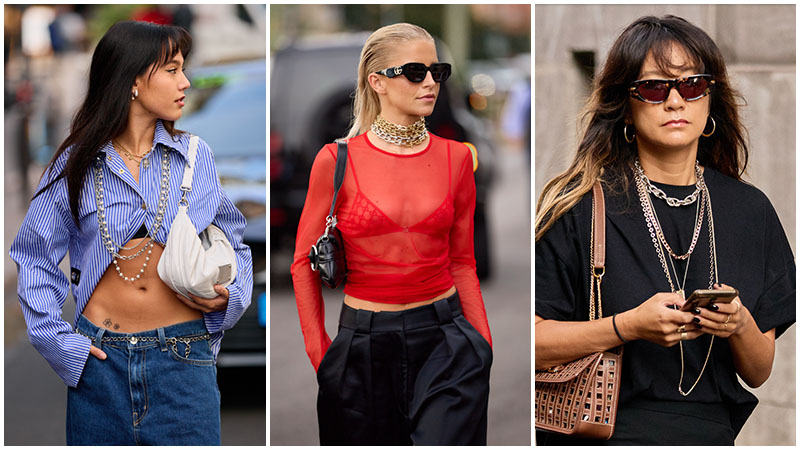 Get the Look
7. Long Leather Gloves
If you think opera-length gloves are only recommended for Regency-era parties, think again. This super stylish and fashion-forward accessory is the perfect way to take an outfit from basic to beyond, and considering we've seen variations of this trend on the red carpet and runways for a few years, it's no surprise these gloves have been cemented in the fashion scene. Fair warning: if you want to avoid looking like you're washing the dishes, we recommend steering clear of colors like red and green and instead sticking to dark or neutral colors. Take a leaf from Victoria Beckham's book with a short-sleeved dress, or add it with a retro outfit a la Courreges – there are so many ways to wear this, you'll never get tired of it.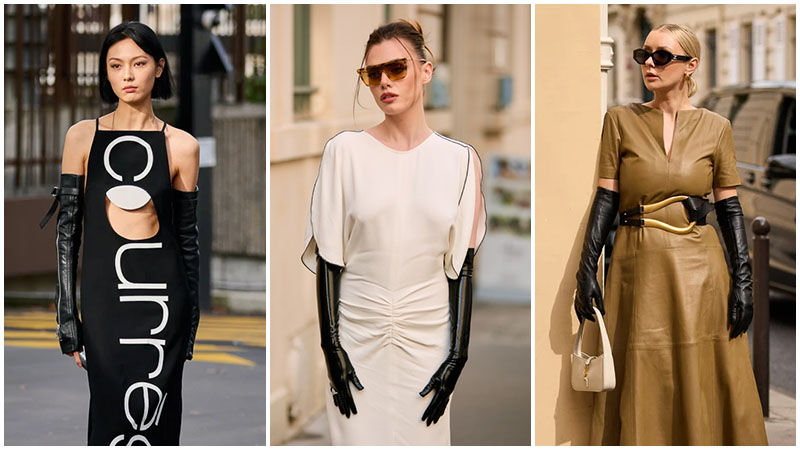 Get the Look
8. White Clutch Bags
Who said bright colors were strictly for warmer months? This year, we're fully embracing our winter whites, starting with this effortless clutch bag. Sure, it may seem unassuming initially, but that's the beauty of this versatile and timeless accessory. You can wear this with almost anything, and you will instantly look put together as soon as you grab it. Wear it with a monochrome outfit for a sleek aesthetic, or wear it with vibrant shades to brighten the mix. Make sure it's big enough to carry your essentials, but keep it an appropriate size to fit in your hand.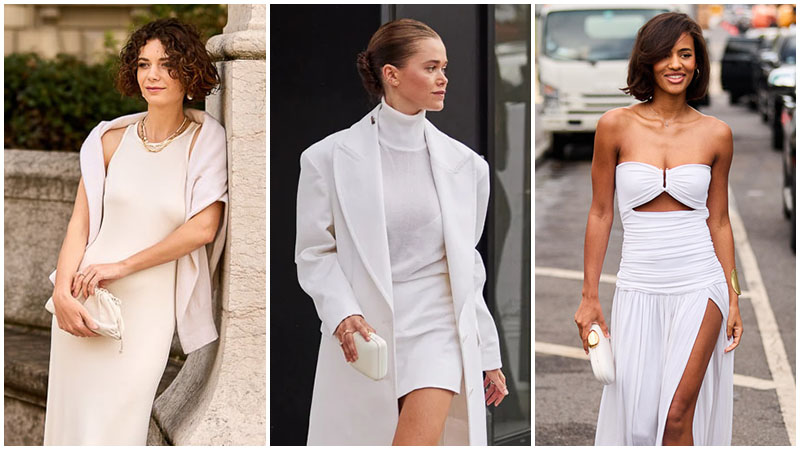 Get the Look
9. Wide Corset Belts
We may have said farewell to Sarah Burton, but that doesn't mean we can say goodbye to the Alexander McQueen-inspired corset belt. This is another trend we've seen come and go over the last decade, but it's back again in full swing. Wear it with a plain maxi dress in a neutral shade – this is a perfect way to juxtapose the striking and provocative leather with something much softer, such as a flowing plisse or snuggly wool. Keep the remaining accessories to a minimum, otherwise, you may overshadow the statement belt.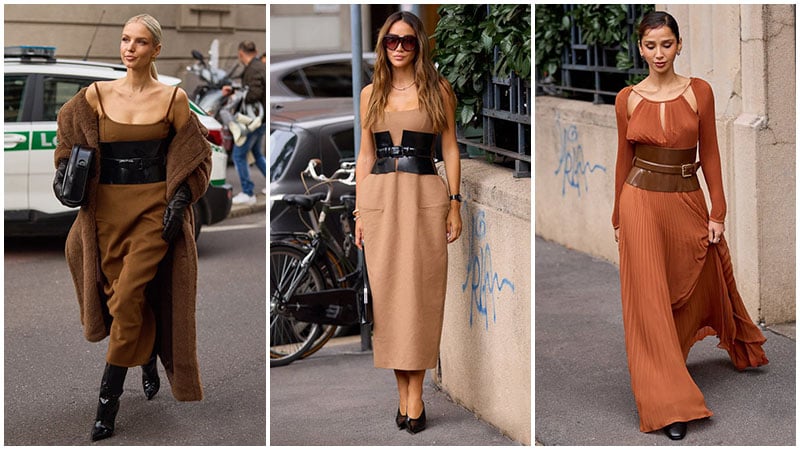 Get the Look
10. Black Boss Babe Ties
Regarding the Y2K style, nothing says edgy like a black tie; this effortless accessory will take your look up a notch. Usually reserved for formal and black tie events, adding this to your everyday outfit takes the tradition and throws it out of the window. Wear it with a classic button-down shirt and a bold suit, or put a hyper-feminine twist on it with a sequin skirt. There are plenty of variations on this classic design, such as traditional ties and clip-ons or ties complete with a collar, so it doesn't matter if you have no experience tying the accessory.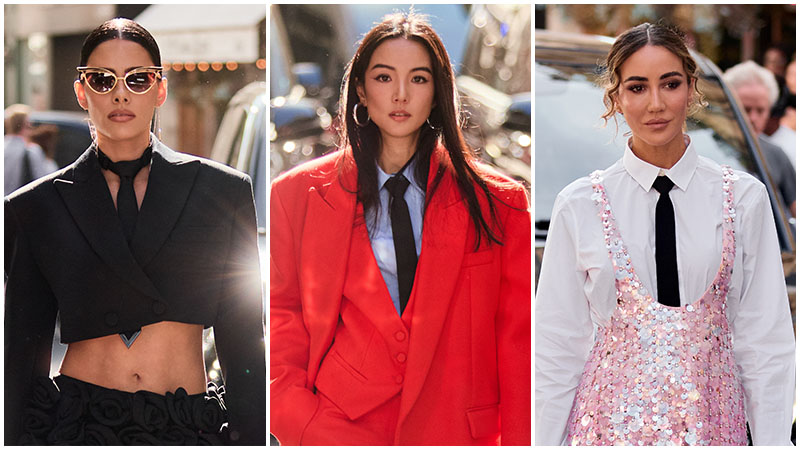 Get the Look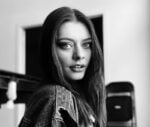 Alexandra Feiam is an experienced fashion writer who holds a degree in journalism. She has an impressive portfolio and expertise working as the Editor at Power Retail and Commercial Content Editor at Newscorp. Ally has been writing for The TrendSpotter since 2018, and her work has been featured in notable publications such as The Herald Sun, Arirang TV South Korea, Kidspot, The House of Wellness, and The Daily Telegraph.
SUBSCRIBE TO OUR NEWSLETTER
Subscribe to our mailing list and get interesting stuff and updates to your email inbox.