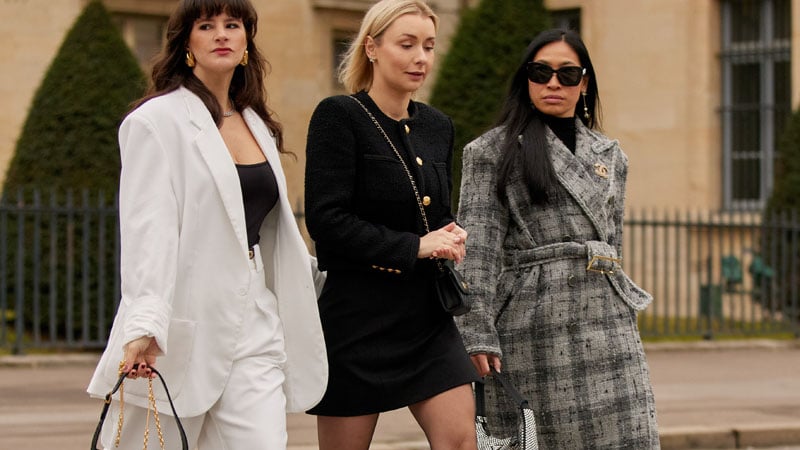 Couture Fashion Week has come and gone, but there are endless trends that have stayed for the season. On the runway and the streets of Paris, there were plenty of new and old ensembles that are sure to make you swoon. Whether you loved the extravagant gold accessories from Schiaparelli to subtle '90s and '00s details like platform heels or chokers, this season features a lot of throwbacks and contemporary twists to classic favorites. Get inspired for your next shopping trip and add some new ideas to your Pinterest board – we've compiled the hottest fashion and accessory trends we saw at SS22 Haute Couture Fashion Week.
1. Dressy Black All Over
From a classic LBD to a sleek suit, you can't go wrong with a chic all-black outfit. And while it's nothing new, there have been a few ways to update the classic clothing palette. This season, experiment with textures and layering – add a feathered jacket with silk shirts and cotton trousers, or try your hand at slim-legged trousers and a blazer. Swap out a feature color for a dark bag and shoes, which will elevate the overall ensemble. From the office to a night out with friends, these are the staple pieces for your wardrobe for years to come.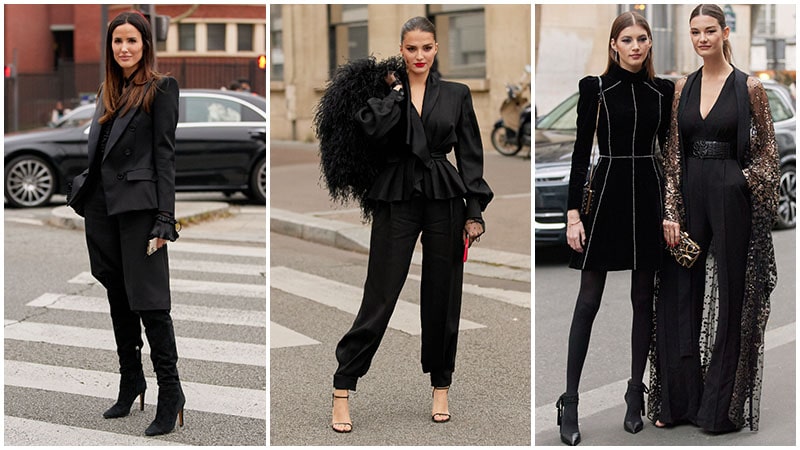 2. High Heel Platform Shoes
A throwback to the '60s is always nice if you ask us! This retro trend made it ways back in style in the '90s and '00s, and they're back, bigger than ever. Platform heels are a great way to add extra height to your frame while also creating the illusion of longer limbs and a streamlined silhouette. Wear them with a mini skirt, a pair of flared trousers, or your go-to pair of jeans – there are so many ways to style this cute trend. Get inspired by your favorite Bratz doll or Spice girl – they are great for an Instagram post or a night out with your friends.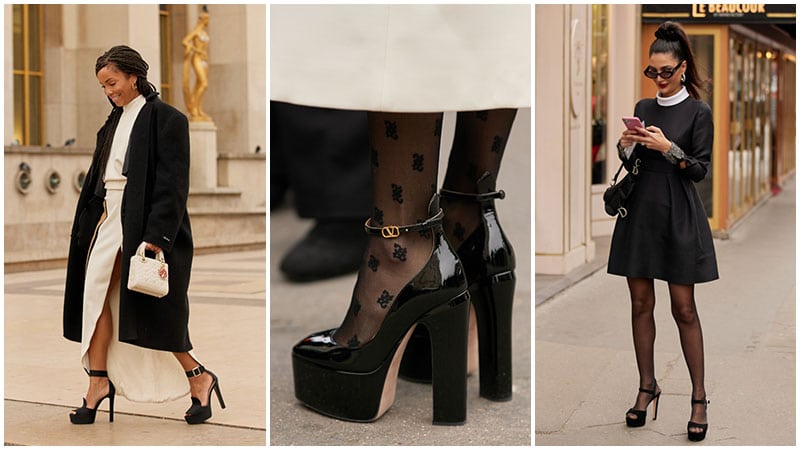 3. Intricate Beaded Embroidery
A great way to go from day to night is by adding some pretty details to the ensemble. These embellishments are dainty and extravagant but are subtle enough to wear at almost any event. Wear a sheer beaded shirt with the decoration across your décolletage, or wear a dress with embroidery across the shoulders and down your arms. Mix different colors together, such as black, gold and red, pink and white, or even an all-black outfit with delicate silver additions.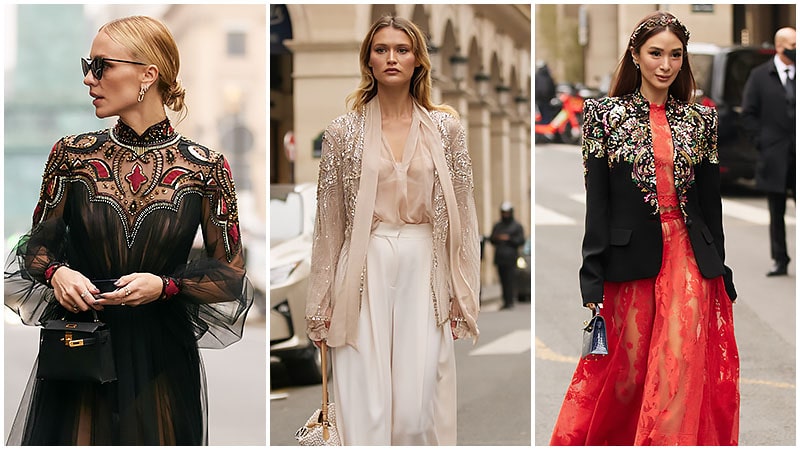 4. Large Choker
In another throwback to the '90s, the large choker has returned as a strong trend this season. This year, we're wearing it with a button-down shirt and slicked-back hairstyles, blazers, and t-shirts. Don't be afraid to go big or go home with these accessories – you can even add different layers for a more complex style. Keep the rest of the jewelry minimal – this necklace is sure to impress!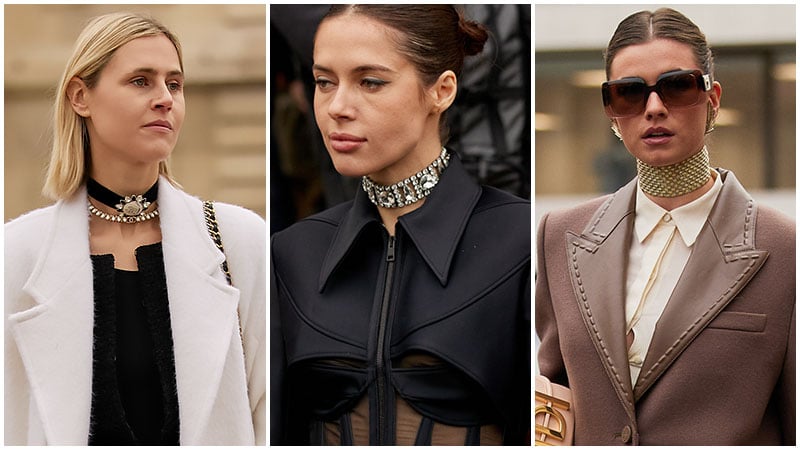 5. Luxury Chains
From Chanel to Versace, luxury chains have been a major staple accessory this season. The opulent designs will instantly elevate your outfit, no matter where you're headed. At work, drape it as a belt over your blazer dress, or layer several necklaces with a crochet cardigan and T-shirt. There are so many ways to try this trend – mix and match with colors for a multidimensional feel to a monochrome or duo-chrome outfit. Channel your inner '90s supermodel by wearing multiple at once – this is a fast way to add some extra indulgence to your everyday get-up.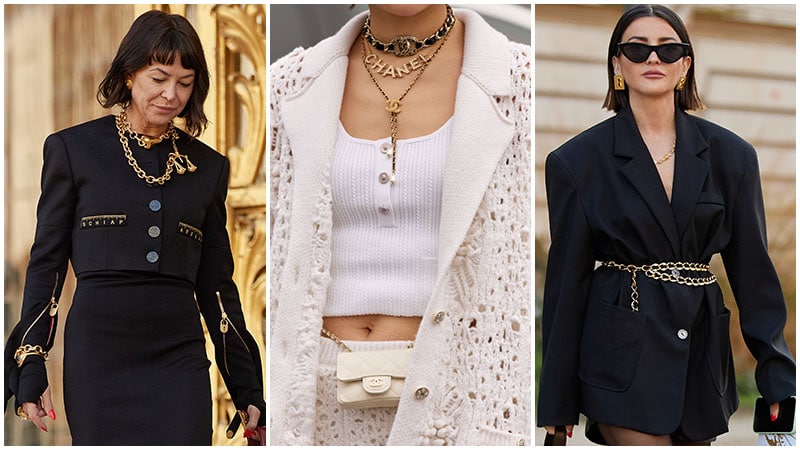 6. Red Pop
Every season, a major pop of color is the biggest shade of the season – this year, we love red. This diverse shade works well with a multitude of others, such as gray, black, blue, or white. A fun combination we've seen a lot is with pink – although it was once a fashion faux-pas, it's actually a great way to add dimension and depth to an outfit. Try it is a blazer with a shoulder accent, an all-red ensemble, or with splashes of similar hues, like orange or yellow. Even a pair of cute jeans look great with red – it's a throwback to the '80s that will inspire.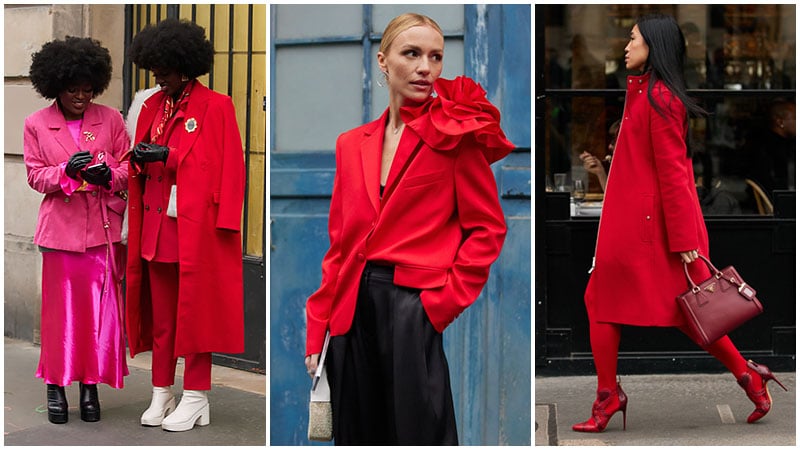 7. Statement Frills
Delicate and intricate, frills instantly make an outfit a bit more interesting. The ruffle details are fun and flirty but also very elegant. A simple way to try the style is with a flouncy shirt – the fancy layers of fabric are like a work of art that moves with every step you take. Depending on where you're going, you can complete the look with jeans, straight-leg trousers, or a mini skirt. A French-inspired mini dress is a great way to look stylish this season; add a jacket to combat the cooler temperatures or a cute hat to prepare for the sun. Swap out different footwear, such as sneakers, strappy heels, or a pair of flats. Keep the accessories minimal – let the ruching do the talking!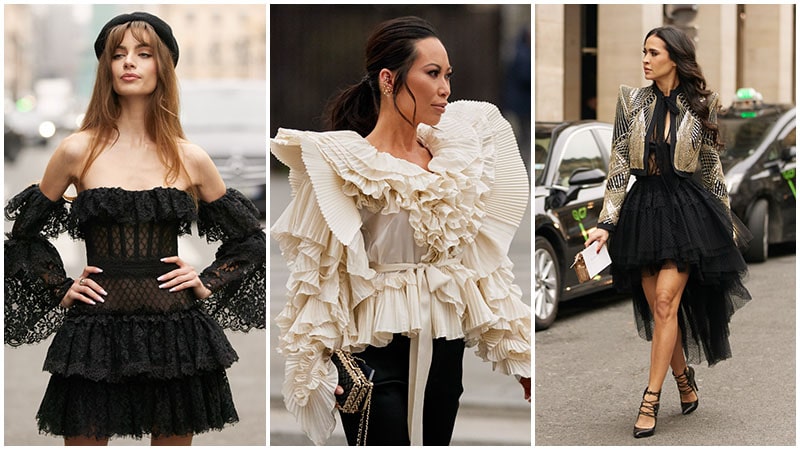 8. Vinyl Coats and Jackets
This season, one of the biggest trends is vinyl – the shiny and loud material is another throwback to the '00s, this time à la The Matrix. There are plenty of ways to style this, but the most popular way we've seen is with all black pieces, such as a turtleneck and shiny pants, and platform boots. Blend hyper-feminine pieces such as a lace dress with delicate heels, or keep it casual with a bralette and skin-tight flare trousers. Of course, you can omit accessories altogether, as this is a bold look, but if you want some extra pizzazz, we love chunky gold chains and statement earrings.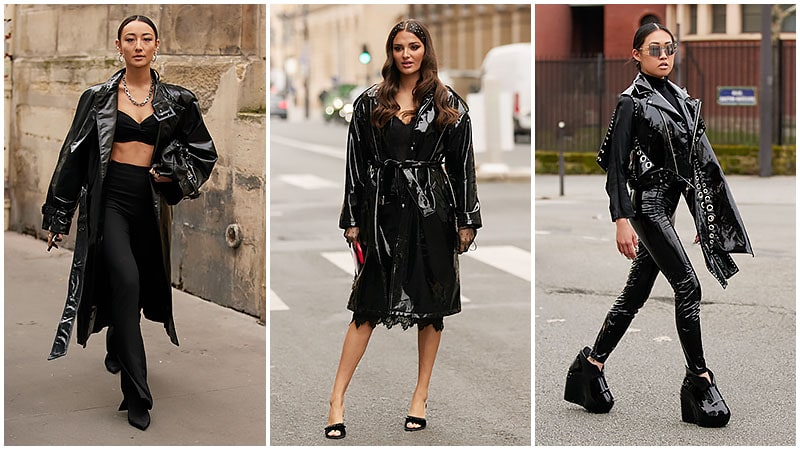 9. Statement Gold Earrings
Inspired by Schiaparelli's latest Couture show, statement earrings are all the rage this season. From oversized faces to giant buttons and unusual shapes, this jewelry will take your outfit from a nine to an 11. The equity behind these accessories is the flexibility they have with other outfits. Wear them with a simple dress, a roll neck, to the office, or on a date – there are endless options, and they all look beautiful. Who knows, you can even get dolled up just for a selfie – everyone's Instagram feed will be blessed once they see earrings as cute as these!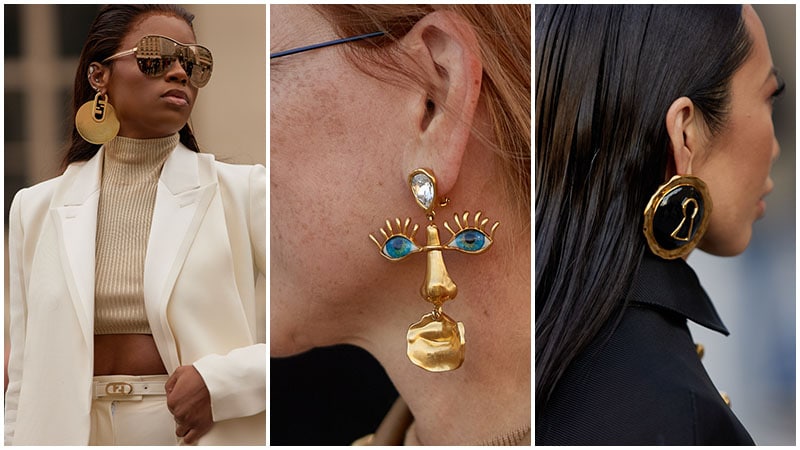 10. Winter Whites
Who said you could only wear light hues during the warm months? This season, whether it's snowing outside or just a mild breeze, add a touch of white to your wardrobe. This light and versatile shade looks great in myriad ways – soft fabrics such as silk and linen are great for layering, but you can take it one step further with a thick coat or chunky sweater. Try it in a monochrome palette, with a tailored suit, skirt, and shirt or dress. Alternatively, you can also add other colors into the mix, such as black, camel, or gold. Even if the temperatures are below freezing, your outfit will be white-hot.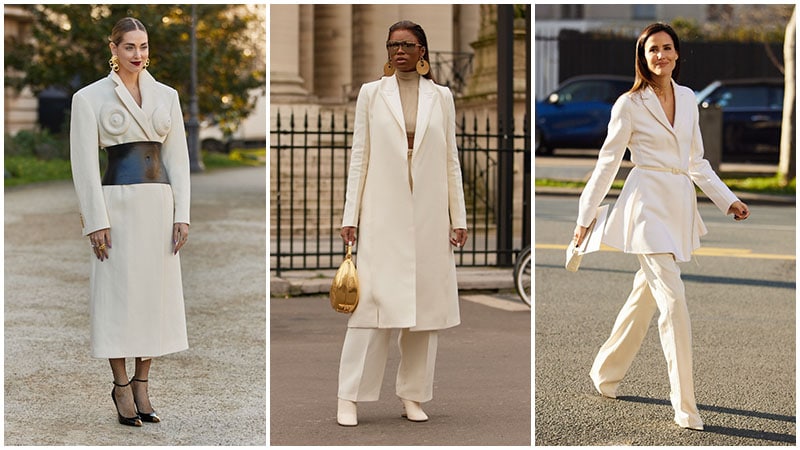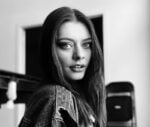 Alexandra Feiam is an experienced fashion writer who holds a degree in journalism. She has an impressive portfolio and expertise working as the Editor at Power Retail and Commercial Content Editor at Newscorp. Ally has been writing for The TrendSpotter since 2018, and her work has been featured in notable publications such as The Herald Sun, Arirang TV South Korea, Kidspot, The House of Wellness, and The Daily Telegraph.
SUBSCRIBE TO OUR NEWSLETTER
Subscribe to our mailing list and get interesting stuff and updates to your email inbox.