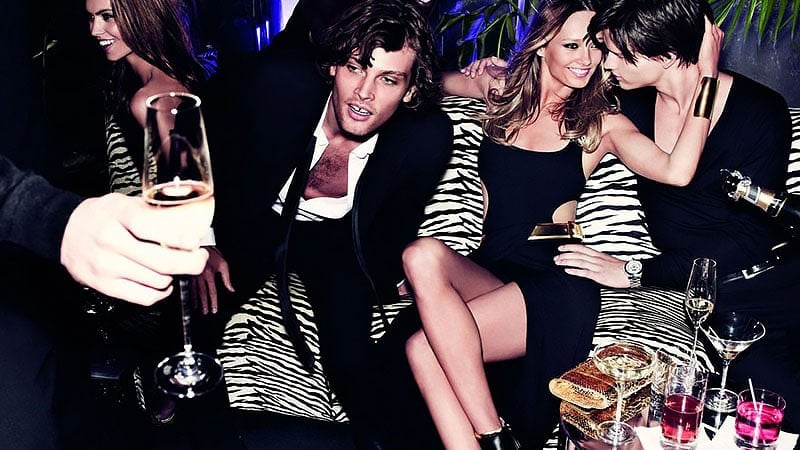 Whether you're heading out for after-work drinks on Friday evening or to tear up the dance floor on Saturday night, knowing what to wear to a club can be a challenge. While you don't want to be underdressed and appear sloppy, you also don't want to be overdressed and look like you're trying too hard. You want to show your excellent style, and we can help you find the perfect outfit. From the ideal shirt to the right shoes, this guide will show you what to wear to a club from head to toe.
RELATED: What to Wear to a Festival for Men
Nightclub Dress Codes
When it comes to choosing an outfit to wear to a club, it's essential to consider the dress code. After all, you don't want to be that fool who gets turned away at the door for wearing flip-flops and a singlet. So, to ensure you're never that guy, familiarise yourself with the dress code before heading out. Depending on the type of venue you're going to, the dress code will vary, so be sure to note whether it's a local sports bar a fancy nightclub in the city. If you can't find any information on the dress code, try asking a friend who's already been. If you're still unsure, play it safe with a semi-formal outfit.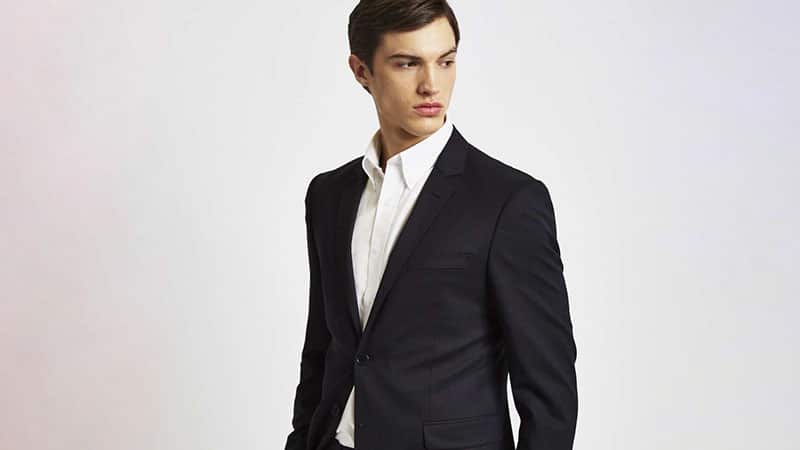 Clubbing Outfits
To make selecting a clubbing outfit easier, break it down into a shirt, trousers, shoes, and accessories. Doing so will allow you to build the perfect look. Also, don't forget to make your ensemble weather-appropriate, particularly if you're heading out in the depths of winter or summer.
Button-Up Shirt
When choosing a top to wear to a club, a button-up shirt, such as an Oxford style, is an easy option. Not only will it look good, but it'll also ensure that you're dressed appropriately for most dress codes. For a classic look, choose a design in white. If you want to add more interest to your outfit, select a style with a color or pattern. Just make sure that you don't choose one that looks too business-like. Alternatively, a denim shirt can be stylish for more casual venues. Likewise, short-sleeved shirts in lightweight cotton can also work well for informal clubs, particularly during summertime.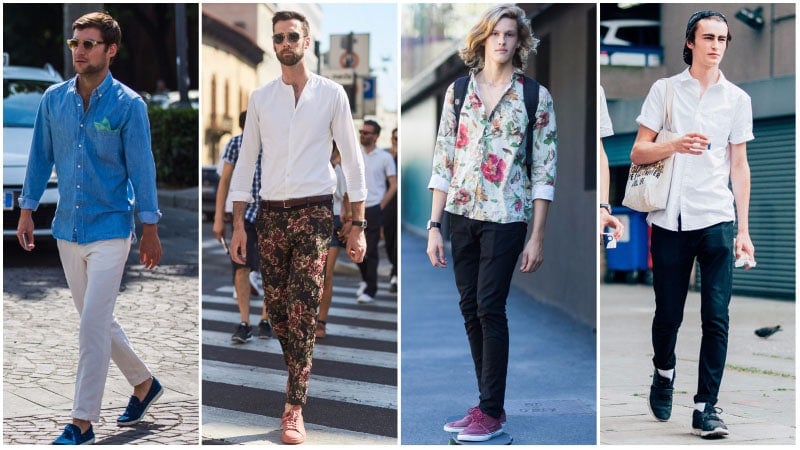 TOP PICKS
Jeans / Chinos
You have three main options if you're wondering what pants to wear to a club. Depending on where you're going, you can either choose to rock jeans, chinos, or trousers. In general, jeans are ideal for clubs with a casual style, while trousers are perfect for those with a more formal setting. If you're unsure which category the venue you're attending falls into, consider opting for chinos. Chinos are a safe choice that will look stylish while suiting a range of dress codes. Just roll them up at the hem for a relaxed aesthetic, or leave them uncuffed for a more sophisticated appearance.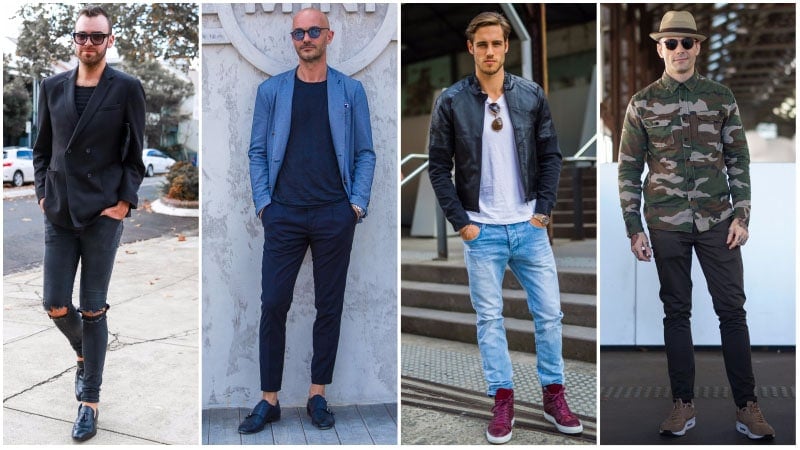 TOP PICKS
Footwear
Your shoes are an important part of your outfit, so don't overlook them when you're going clubbing. The wrong footwear could easily get you turned away at the door, so be sure to check the dress code before heading out. If you don't know the code, ditch any plans wearing flip-flops and play it safe with dress shoes instead. Oxford, brogues, and even loafers can all work for these occasions and any sophisticated venues. Alternatively, chelsea boots are a stylish option that can easily project a polished yet edgy aesthetic. For a casual venue, try keeping things comfortable with a pair of sneakers, but ensure that they're neat and scuff-free.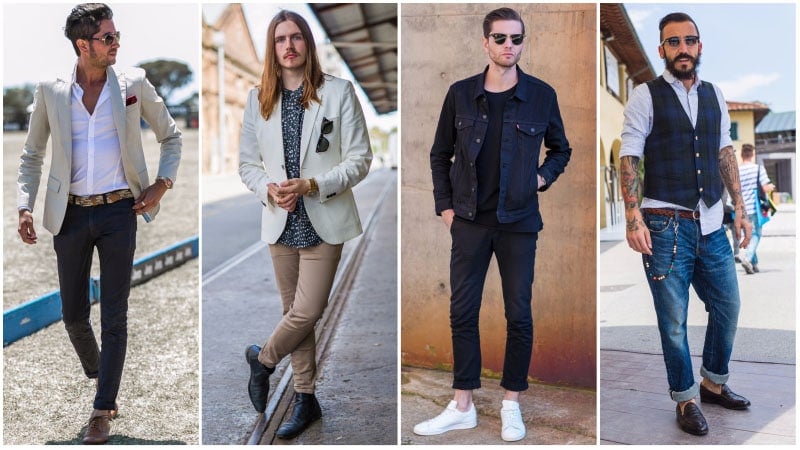 TOP PICKS
Clubbing Accessories
When you're heading to a club, there's no need to wear too many accessories. Forget bags, hats, scarves, and sunglasses, and stick to the basics. Any unnecessary accessories will get in the way and be a hassle while you're trying to enjoy yourself. If you plan on tucking in your shirt, wear a belt and ensure it's stylish. Instead of carrying around a bulky wallet, opt for a slim card holder instead. The holder will appear sophisticated while also being practical. In the way of more fashionable accessories, select a great watch to wear that'll add interest to your outfit. You can also add jewelry too, but be sure to keep it minimal.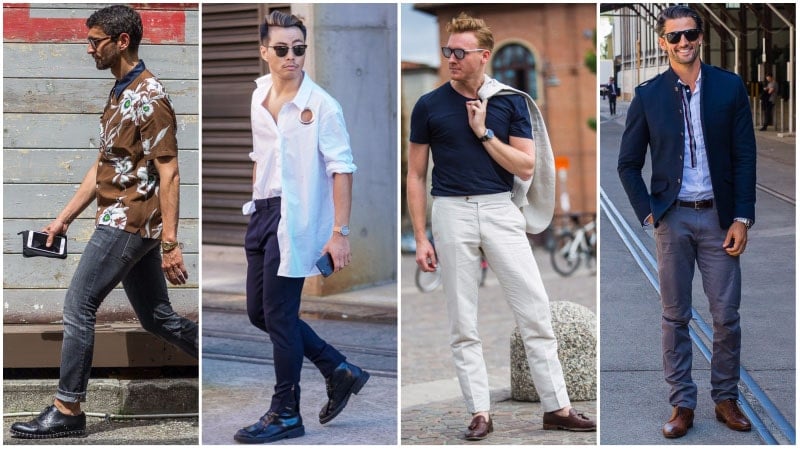 TOP PICKS
Winter Club Outfits
Dressing to go clubbing in winter can be challenging as you want to keep warm without looking like you're heading on a ski trip. The good news is that the club itself shouldn't be cold, but your journey to and from it will be. As such, wearing jeans with a long-sleeve shirt and jacket will typically keep you warm enough during this time while also letting you look great at the club. If you're headed somewhere more formal, a classic black blazer makes an excellent choice of outerwear. For more casual venues, a bomber jacket will suffice. If the temperature is excessively cold, just add a coat, but ensure the club has a cloakroom, as you won't want to carry it around all night.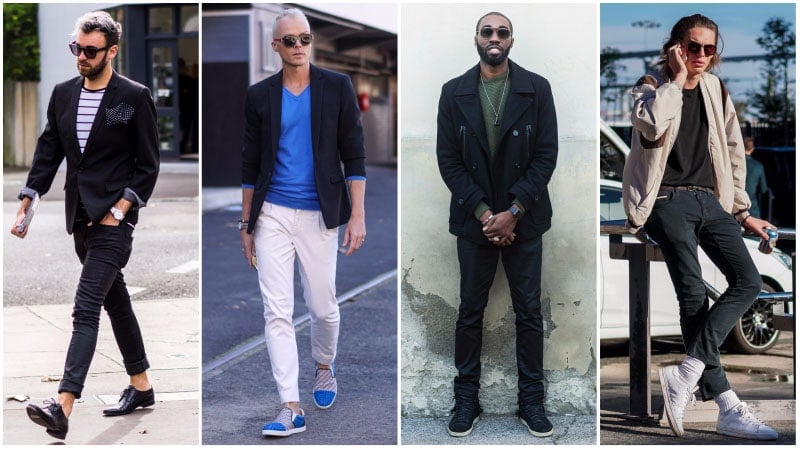 TOP PICKS
Summer Club Outfits
Choosing an outfit that's stylish and ideal for staying cool during summer can also be challenging. When selecting what to wear to a club during these hot months, you should be sure to check the dress code. Although wearing a singlet and board shorts may be tempting, you must refrain. Instead, keep cool by choosing lightweight garments in breathable fabrics. While tailored shorts can work for relaxed venues, chinos are the most practical choice of trousers. You can pair them with a short-sleeved shirt and sneakers for a cool, smart casual look.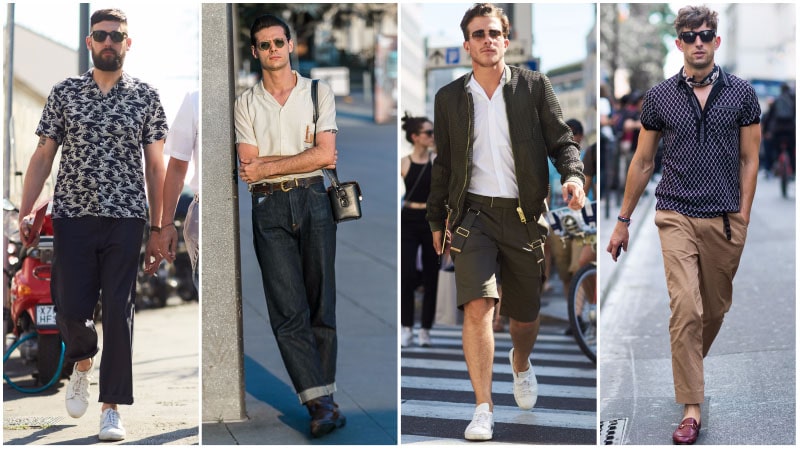 TOP PICKS
What to Wear to a Club Tips
Always check the dress code before heading to a club.
Select a smart white shirt for an elegant venue or a denim shirt for a relaxed setting.
Choose between jeans, trousers, or chinos, depending on the venue you're attending.
Smart sneakers can work for casual clubs, while dress shoes are ideal for formal locations.
Keep accessories minimal.
Don't forget to tailor your club outfit to the season.
What to Wear to a Club for Men FAQs
What should guys wear to a nightclub?
The first thing to consider when choosing an outfit is the venue's dress code. Most places require closed-in shoes, long pants, and a collared shirt. However, fancier establishments may require a more semi-formal outfit. A button-up shirt, jeans or chinos, and a pair of dress shoes such as derbies, brogues, or Chelsea boots are a safe combination for most clubs. Add in a stylish belt, a cardholder rather than a wallet, and a nice watch, and you're good to go. In winter, a blazer or bomber jacket are both excellent options for warmth and style.
At what age should you stop clubbing? 
Age is just a number; you don't even have to stop clubbing if you don't want to. It's a great way to have fun, enjoy music, and move your body. However, lifestyle changes, kids, and three-day hangovers generally start to kick in during your late 20s and early 30s, which sees your priorities change. Crowded dance floors, expensive drinks, loud music, and 4 am bedtimes become less appealing. As such, it becomes rare to see anyone over the age of 35 regularly hitting the dance floor.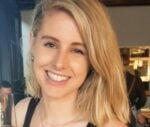 Taylah Brewer holds a bachelor's degree in fashion and business and is a skilled writer with several years of experience in the world of online content creation and copywriting. She is passionate about fashion, beauty, and all things lifestyle-related and has been writing for The Trend Spotter since 2016. She currently works as the Head of Digital & Ecommerce at White & Co.
SUBSCRIBE TO OUR NEWSLETTER
Subscribe to our mailing list and get interesting stuff and updates to your email inbox.