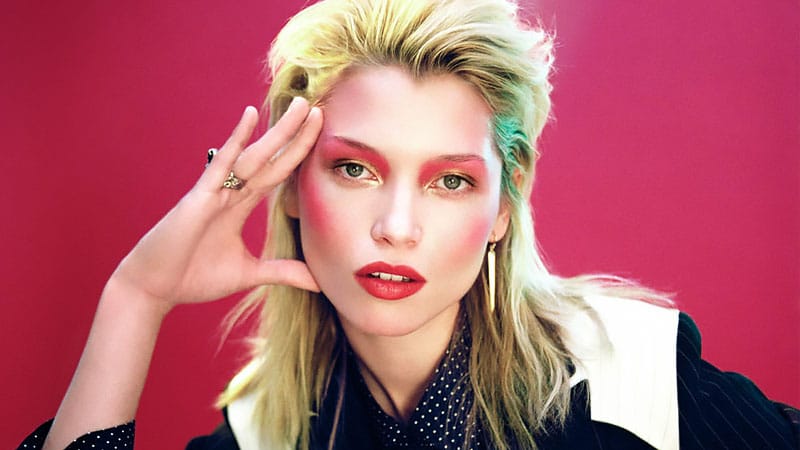 The 80s were expressive and fun, and although many of the trends to emerge from this time were over-the-top, there were a few really great hairstyles that are now enjoying a resurgence in popularity. Big hair makes a big statement, and opting for volume and texture with blowouts, permed styles, and crimped locks is a great way to ensure that. You can probably smell the hairspray now, but many of these styles are more subdued and easier to wear this time around. There are also chic and fictional updos like the high or bubble ponytail. Oversized accessories are another thing to love from this decade, with scrunchies, a beloved and versatile hair tie, and glamorous bow barrettes becoming the perfect finish for your look. Keep reading to find your next awesome 80s hairstyle for women!
RELATED: 80's Fashion for Women (How to Get The 1980's Style)
80s Hairstyles for Women
1. 80s Curly Bangs
The 80s was one of the most fun and expressive decades when it came to clothing, hair, and beauty; some of the once popular looks then have returned in a big way. Curly bangs are a trendy 80s hairstyles; they can frame your face and are a great way to draw attention to your features. They can also make you appear younger, and the texture adds volume. If you have naturally very thick hair, this is a way to take some weight out of it. A few drawbacks include needing a lot of time for styling. Plus, regular trips to the salon help maintain your desired length.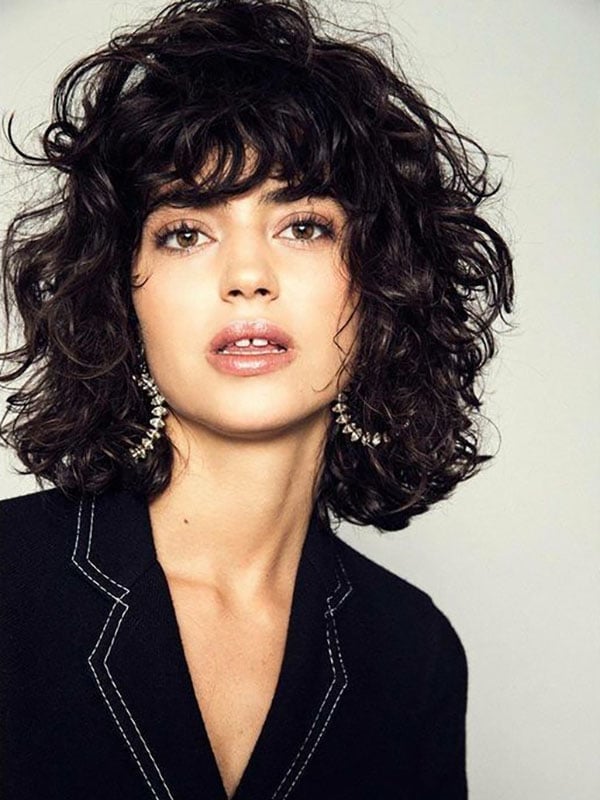 2. 80s Crimped Hairstyle
If you have been waiting to unleash your inner pop star or mermaid, then let us introduce you to the crimped hairstyle. It was once an incredibly popular 80s hairstyle with musicians and fashion icons and has a very mermaid-esque feel to it, and now, it is back. Crimping creates a wavy zig-zag appearance and is a way of creating texture and volume. After all, this decade was all about big hair, and it is especially appealing if you have naturally fine hair. You can leave it up or work it into an updo hairstyle; use scrunchies for a big loose pony, or create a stylish half-updo to keep the hair away from your face. Fresh and fun, what is not to love?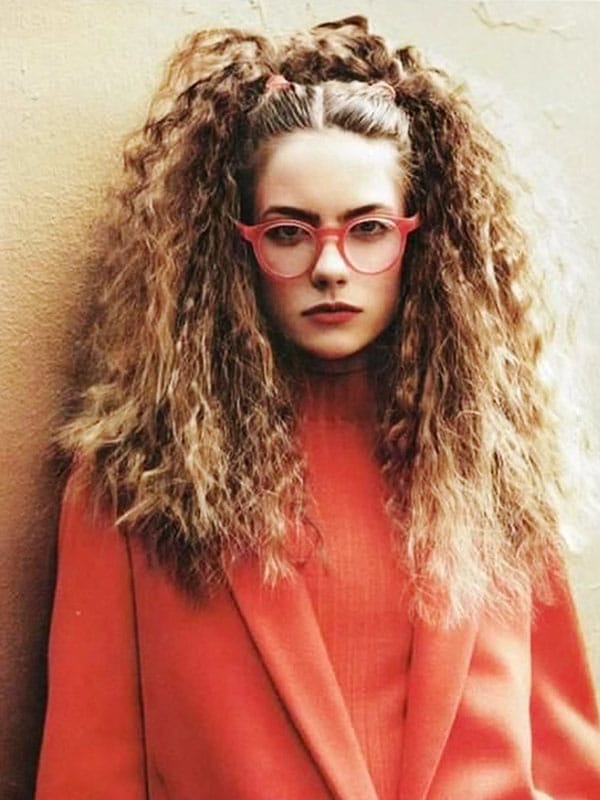 3. 80s Hair Volume
When you think of 80s hairstyles, you think of big locks that made a statement, and what better way to do that than to create volume? It was the desired look of the decade, inspired by rock stars and popular TV shows like Dynasty, but voluminous hair is popular again. The look makes your hair appear thick, full, and super healthy. Depending on how you style it, it can also soften your features and frame your face. This is one style that is going to turn heads, so wear it with confidence.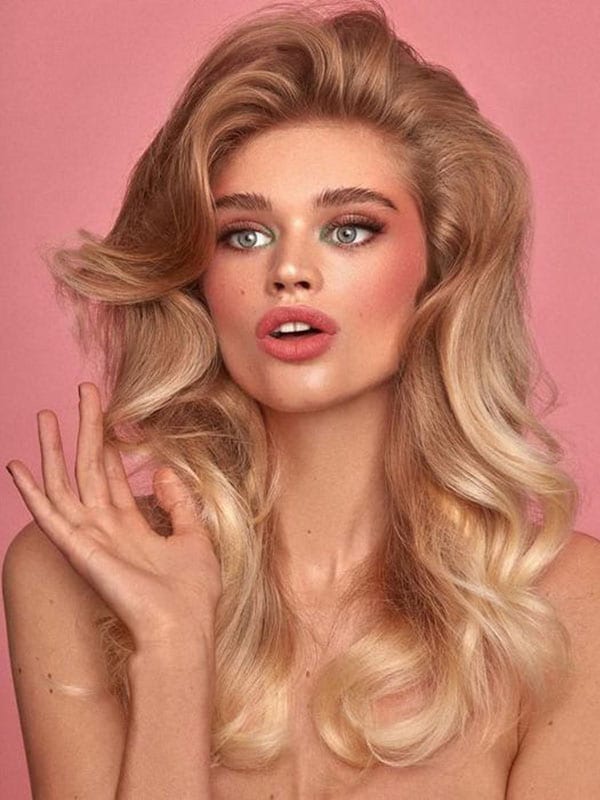 4. 80s Permed Hair
Another favorite 80s hairstyle was permed hair, which was all about volume and a lot of hairspray. A perm sets waves or curls into the hair. It may seem like a difficult look to pull off, but it is surprisingly flattering, especially the more modern approach, which is often much more subtle. It is created using chemicals to alter the structure of the hair and will add bulk and volume, and you can get the curled look you have been dreaming of. The downside would be that a perm can damage your hair and result in frizz and breakage. This is especially true if you are not getting it done professionally.
.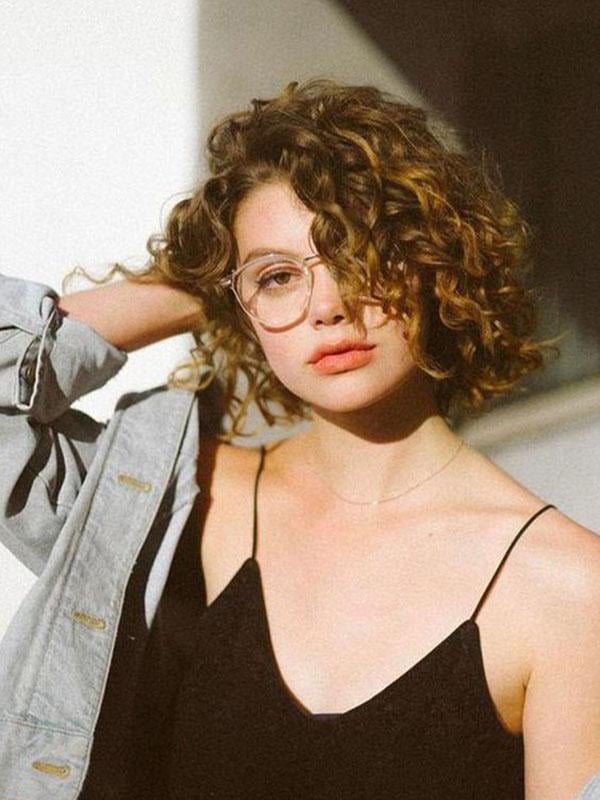 5. 80s Shag Haircut
The shag haircut first appeared in the 70s, worn by celebrities and musicians, and it has had several comebacks over the last few decades. If we are honest, it is not a look for everyone, but it is a versatile cut that can be done on different hair types. Plus, you can experiment with slightly different lengths. It is also a great way to add texture and volume to fine hair. One of the most appealing things about the 80s shag is its edgy and rebellious vibe. It is also still relatively low maintenance and an easy way to transform your face and update your look.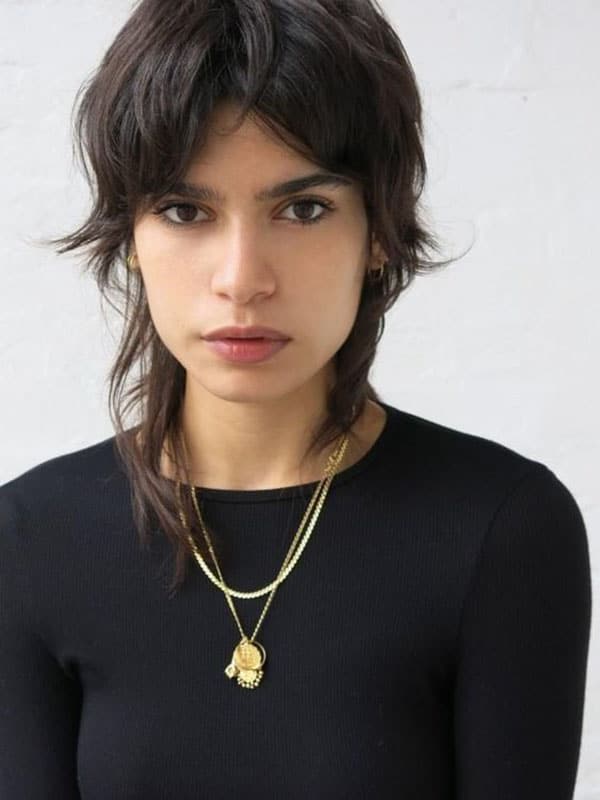 6. 80s Mullet
The 80s had some questionable looks that many people wouldn't dare to attempt these days. One of the more daring cuts was the bi-level, a modern-day mullet hairstyle. It is a style defined by being short in the front and on top and then longer on the back and is popular with both men and women. Despite its reputation, the mullet can actually be pretty stylish and has been seen by models and musicians. It is surprisingly flattering on most people, although pulling it off takes a lot of confidence. If you're not a wallflower and don't mind the attention, then this is an edgy and cool 80s hairstyle, especially for those with round or square face shapes.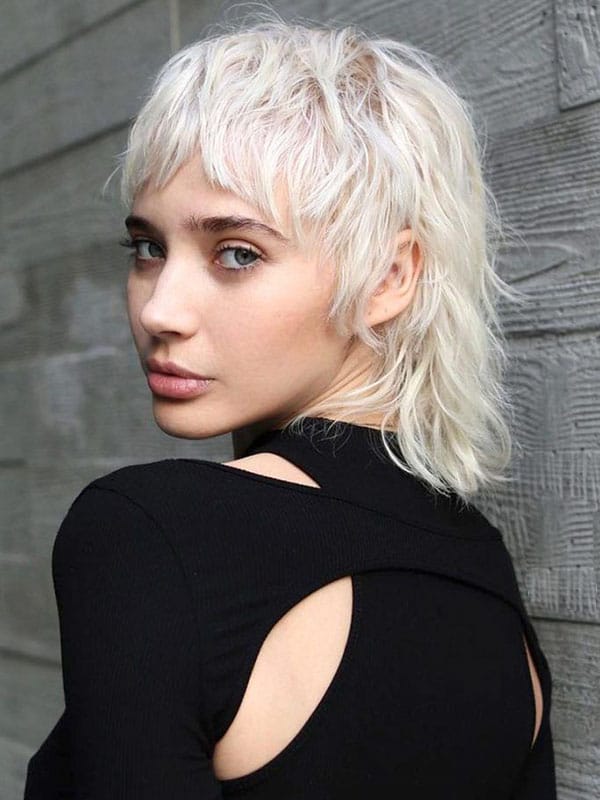 7. 80s Bubble Ponytail
The bubble ponytail is one of the best and easiest-to-wear 80s hairstyles. Fun, functional, and great for keeping your hair in place and away from your face. Plus, an excellent way to update your regular ponytail. It is also one of the simplest updos to create, as you only need to apply hair elastics every few inches throughout the length of your ponytail. It can create texture, enhancing your naturally thick hair or helping to give the illusion of volume for finer hair. Wear this cute look to dates, hanging out at the beach, or even semi-formal events.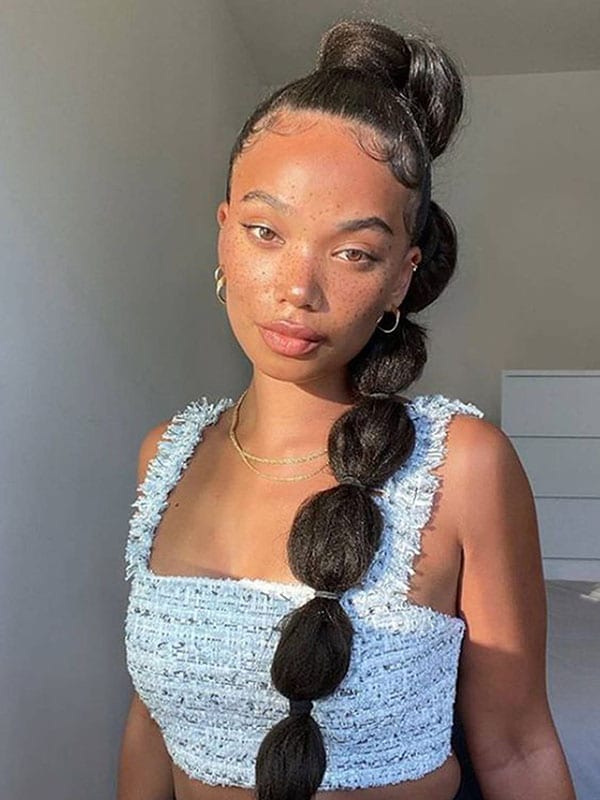 8. 80s Blowout
A blowout is achieved by blow-drying your hair after washing it, creating a full, voluminous look that is great for hair of all textures, including curly or fine hair. You can make big, dramatic curls, enhance the waves in your hair, or make it straight; the choice is yours. However, in true 80s hairstyle, bigger is always better, and you can use this as an opportunity to frame your face and soften your features. It will give you movement, so it will bounce when you walk, creating an exquisite and sophisticated appearance. Try it on various hair lengths and types.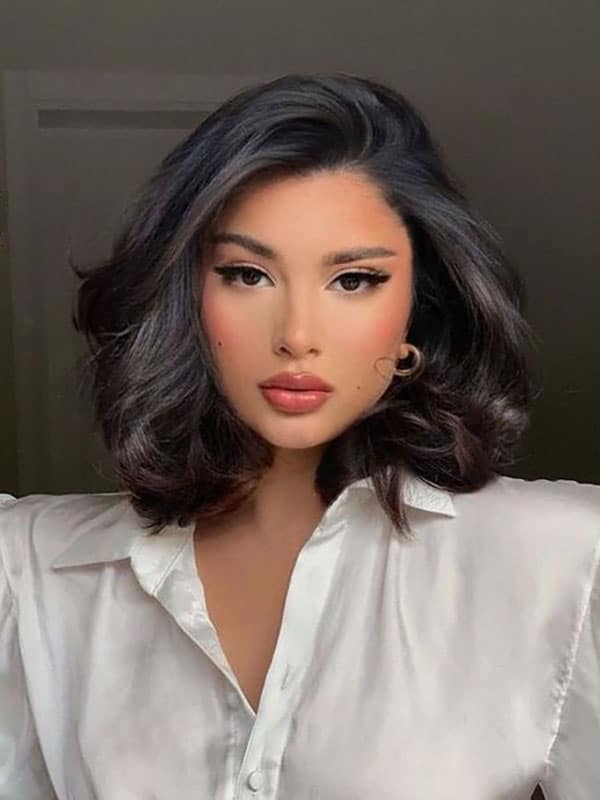 9. 80s Side Ponytail
If you want an alternative to a standard ponytail, it may be time to try out the funky side ponytail. It formed a part of the 80s workout attire, as they tied their hair up and to the side, but this style has come back decades later, except in a much more subtle and sophisticated way. You don't have to make it exaggerated and instead can opt for a low ponytail that is elegantly pulled back to the left or right-hand side. It looks especially chic when worn with bangs. Practical yet stylish, what more could you want?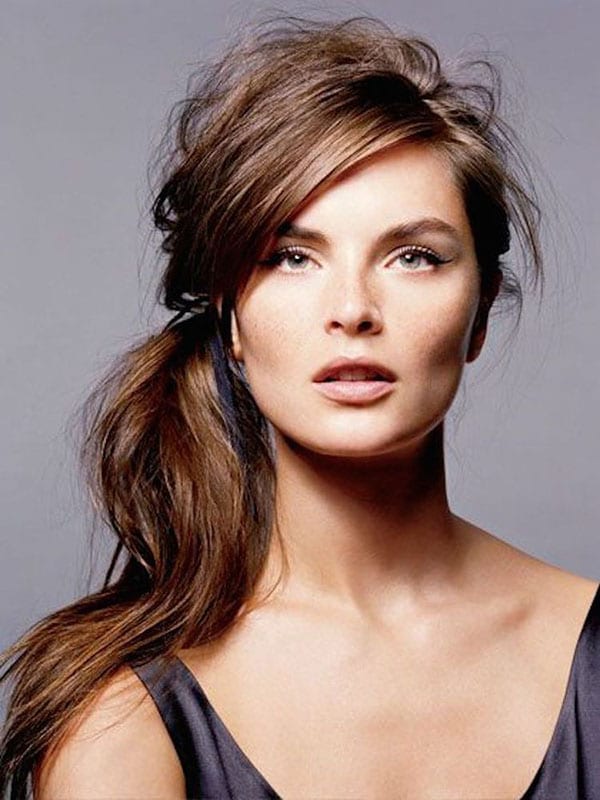 10. 80s High Ponytail
Ponytails were not just practical in the 80s but also fashion statements. While the side ponytail is simple yet chic, the high ponytail is sleek and sophisticated. It is not as comfortable as a low ponytail, and you may not want to wear it for extended periods, but there are many pros. It is a great way to show off your neck and face and draws attention to your eyes. Plus, it is perfect for both casual and more formal events. Plus, it can make your face look longer and slimmer. This 80s hairstyle can work with straight hair for a high-fashion appearance or with waves for a softer approach.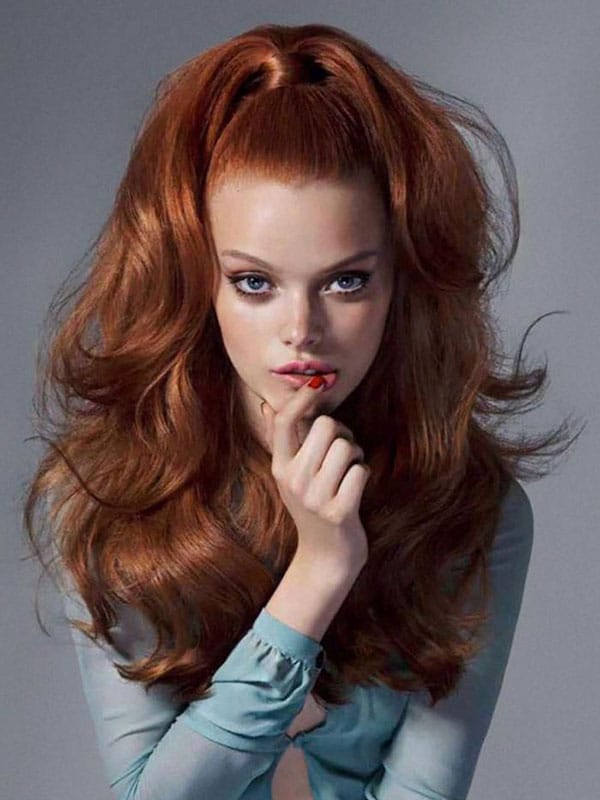 11. 80s Asymmetrical Hairstyle
The asymmetrical hairstyle was big in the 80s, and it's making a return. You may have seen it in fashion editorials or on the runway of prestigious brands, and it could be the inspiration for your next cut. This look's angles make it interesting, and it can balance your features and elongate your face. It is also a great way to add volume to your hair, especially if it is fine. You may want to embrace light-colored hair to show off your cut; shorter styles are often the best. That said, this 80s hairstyle also requires a decent amount of styling time and regular trips to the salon for touch-ups as your hair grows out. You are bound to get attention, so be prepared for this and confidently rock your hair.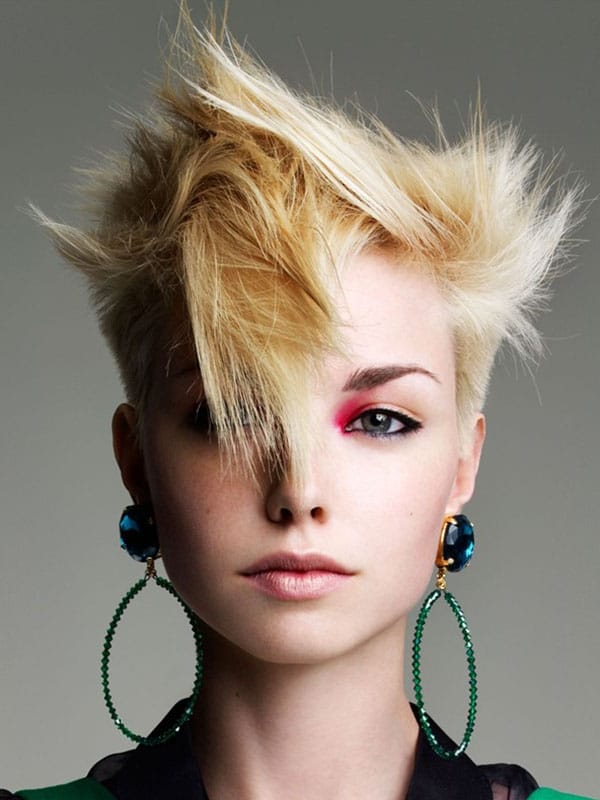 12. 80s Feathered Layers
Layered hair is a popular 80s hairstyle technique used to add texture to the hair, but feathered layers result in a softer, more subtle appearance. Your stylist will cut different lengths in your hair, creating fine layers; they are named feathered because they should mimic a bird's feathers. It suits hair of all lengths and works exceptionally well with thicker locks as it can thin them out, making them more manageable by making your hair lighter.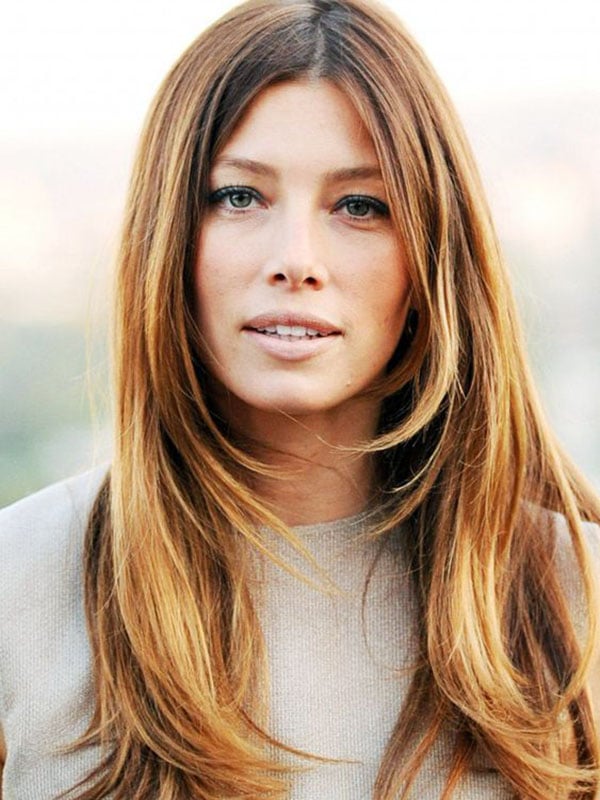 13. 80s Bob with Bangs
A bob haircut with bangs is a fantastic, versatile 80s hairstyle that can highlight your features, make you look younger, add volume, and can be created with various hair textures and types. The bob has become a classic cut for women of all ages and is surprisingly easy to wear. It can also make thin hair appear thicker and fuller. However, you may want a different style if you have very thick hair, as it can appear triangular in a bob cut.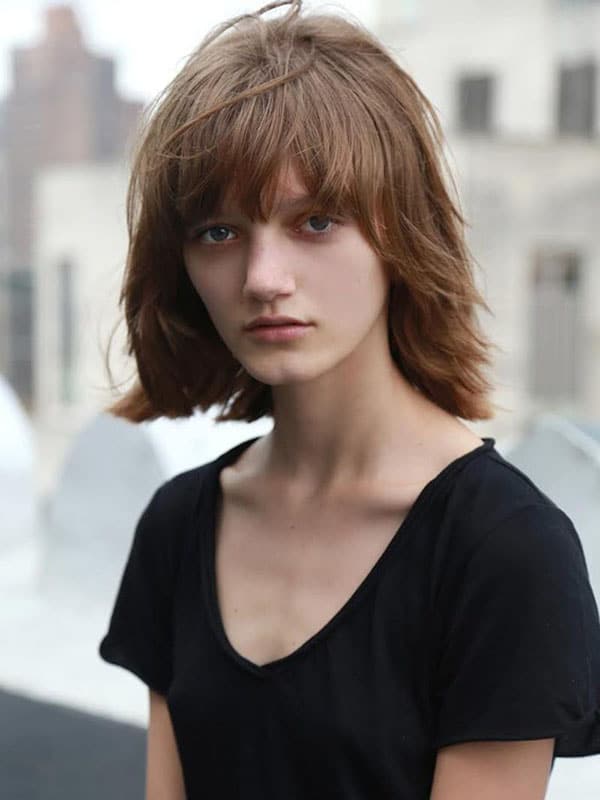 14. 80s Shaved Sides
If you are looking for n 80s hairstyle with a youthful appearance, then the shaved sides are it. This look has a punk aesthetic and can often have a rebellious feel to it. It is also a great way to express yourself. Originally popular among men, women are embracing this look too and can find that it can be freeing; cutting or shaving your hair can be interpreted as letting go of the past. You don't need to opt for bright colors to make a bold statement; instead, keep it as natural as possible; your haircut is edgy anyway. You can leave the length in the back and on top and style the rest of your hair as you wish, making this a versatile option with many variations.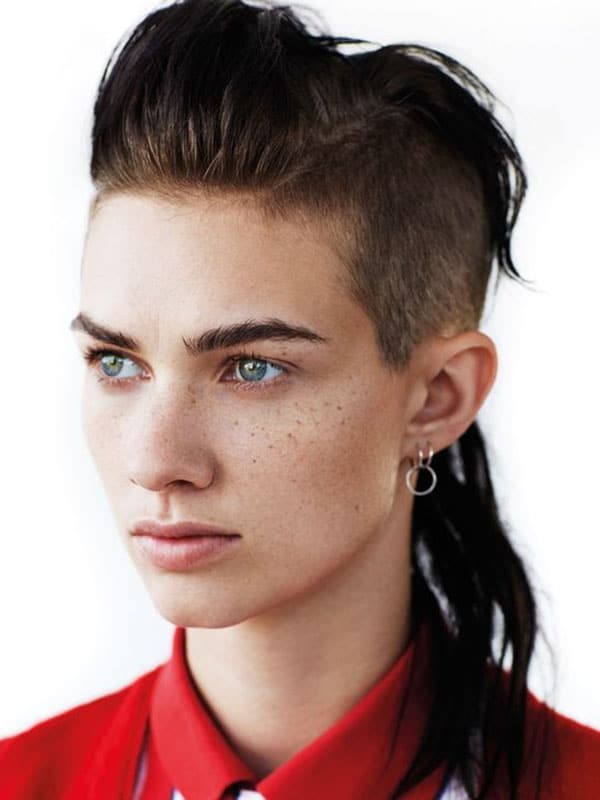 15. 80s Whale Spout
Of the many updos you can try out, the whale spout should be one of them. Named this way because of how it resembles the stream of water, whales force out their lungs when they surface; it has a fun and voluminous appearance. The idea is to tie your hair up with a scrunchie and then let it flow out. It is a great way to keep the hair out of your face and has a softness about it. In the 80s, they may have been bigger, but you can opt for a more subtle approach these days. You can try it out with various hair textures and lengths, but the longer and thicker your locks are, the more dramatic the effect will be.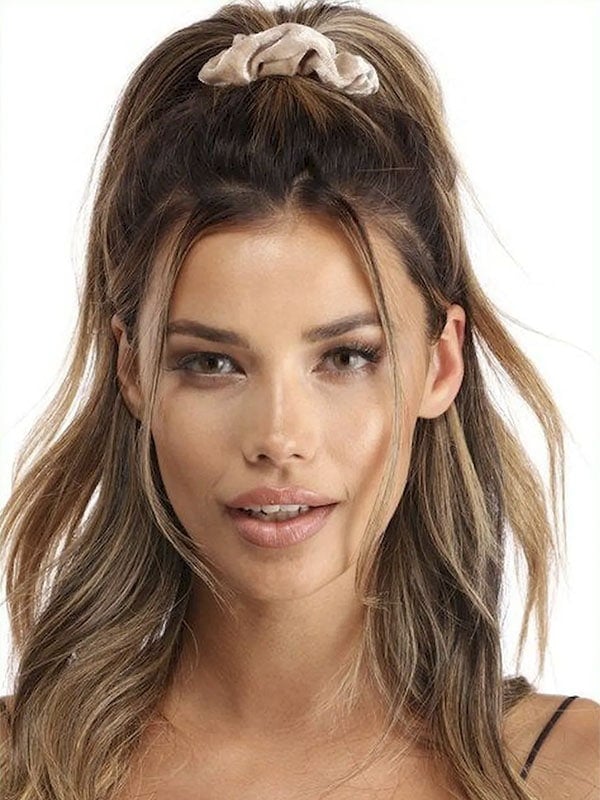 16. 80s Statement Highlights
The 80s was a decade that was all about making a statement. Big hair, funky accessories, and bold looks, such as statement highlights. We are accustomed to more natural-looking highlights these days, which are only a shade or two lighter than your natural hair color, but the 80s was not about blending into the crowd; it was about standing out. Opt for chunky streaks of highlights, even using bright colors if you want a more dramatic appearance. Although not for everyone, these highlights can frame your face and draw attention to your cut and texture.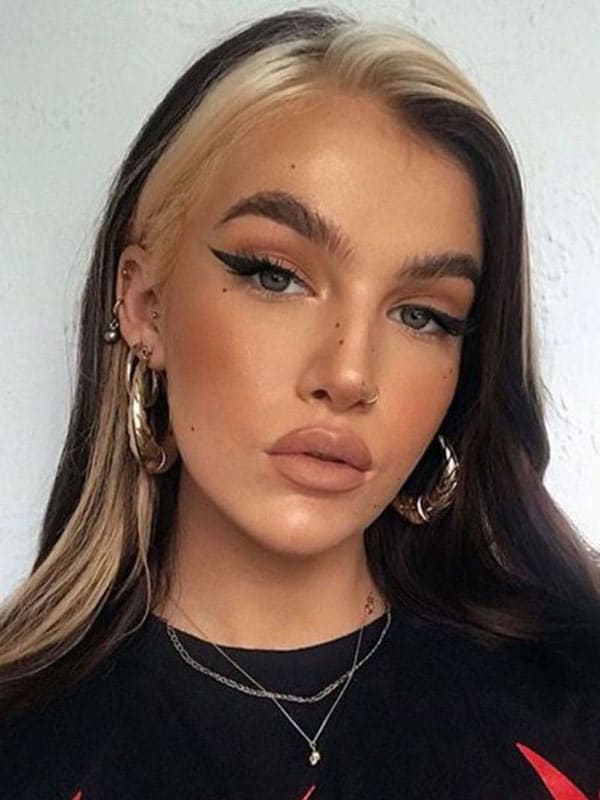 17. 80s Headband Hairstyle
Another great accessory to emerge from the 80s was the headband hairstyle, and we are happy to report that they have made a comeback. They were a fantastic workout accessory back then, but these days you can wear them anywhere; on a date, a hangout with friends, or to the beach. There are many modern takes on this fabric, which is excellent for keeping the hair out of your face or adding some color to your appearance. They come in various fabrics, colors, prints, and patterns; you can find one that best reflects your personality.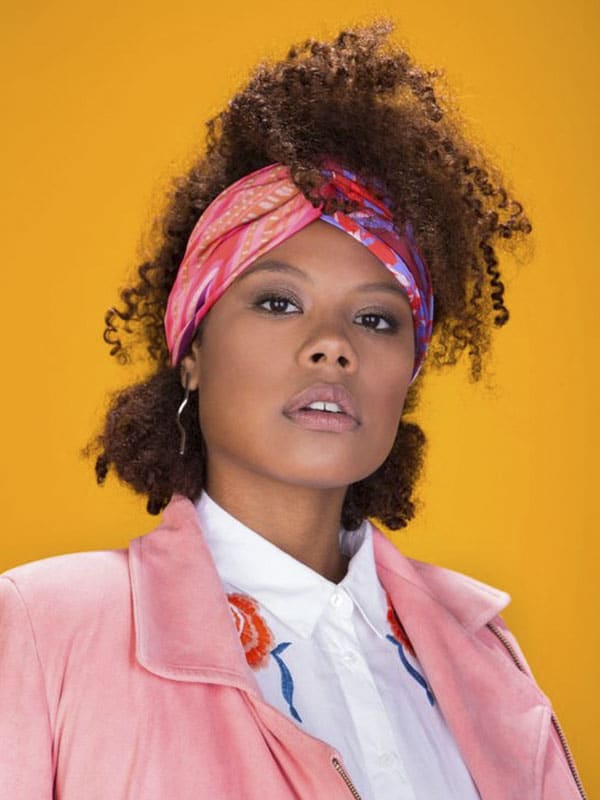 80s Hairstyle Accessories
80s Scrunchies
Scrunchies are fun and practical, so it is not hard to see why this 80s accessory has returned. They are material hair accessories with an elastic inner and are fantastic for putting your hair up and offer a fuss-free alternative to any clips or elastic bands. They are less damaging to the hair and won't cause breakage, and are perfect for hair that is thick or has a lot of weight. There is a wide range of colors and fabrics to choose from, including traditional velour options, to more modern selections. Pick simple black or white ones for a toned-down appearance. Or find a scrunchie in a bold color and channel the 80s.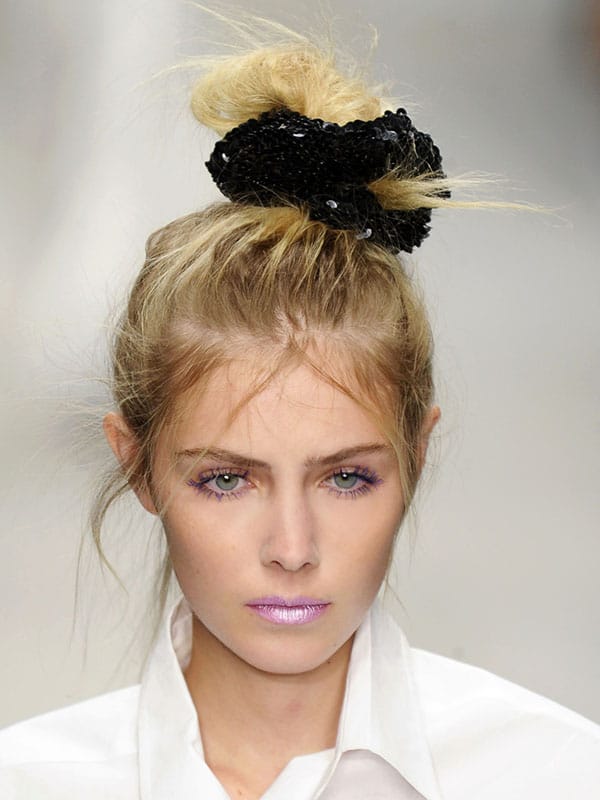 80s Banana Clip
One of the best and most useful accessories to come from the 80s was the banana clip. The plastic clip is a simple design created to keep the hair in place; they look like a thin comb that fastens at the end. You can use them for many different hairstyles, whether creating a casual updo or keeping the hair out of your face while you style it. They suit various hair lengths but may struggle to hold up very thick hair. Banana clips come in a range of different colors.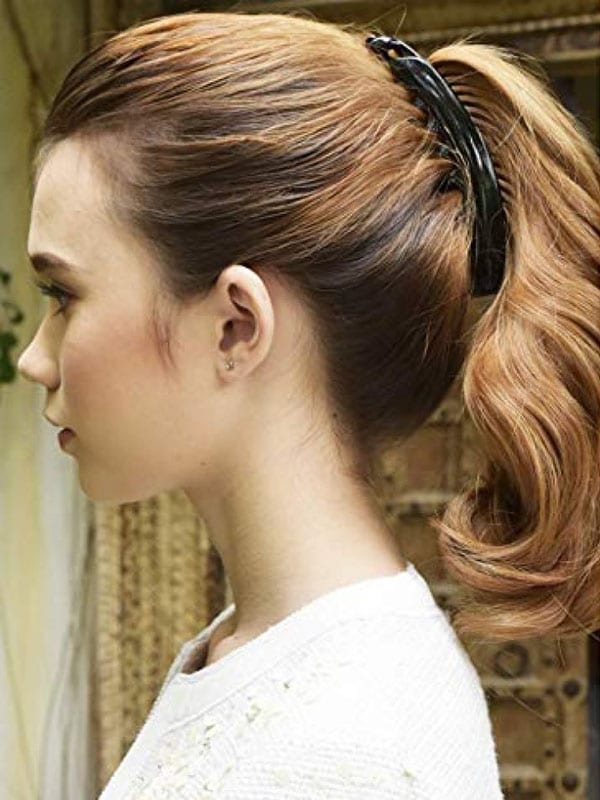 80s Bow Barrette​​
A bow barrette is one of the prettiest and most feminine accessories you will find. Shaped like a hair slide, there are so many ways to wear it; it is a wonderful way to pull the hair away from your face, create a simple half up half down look, or a quick updo. Some women may be reluctant to wear a bow as adults, but there are various colors and sizes to choose from, with neutral shades being the most wearable and versatile.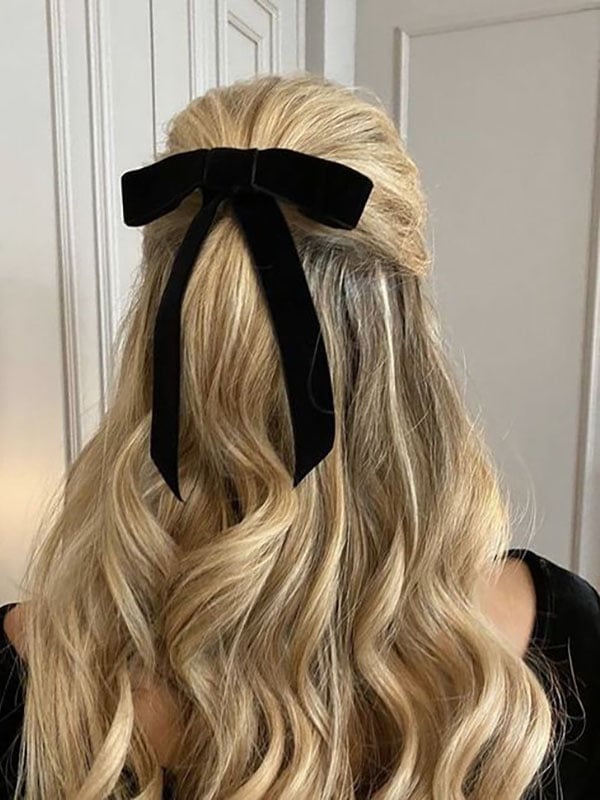 80s Hairstyles for Women FAQs
What were the popular hairstyles in the 80s?
There were many popular hairstyles to emerge from the 80s. It was a decade known for its big hair and fun looks, including permed styles, hair with a lot of volume, crimped locks, and bangs. It was also the time of mullets, shaved sides, and a wide selection of ponytails.
How do I style my hair like in the 80s?
When trying to replicate hair from the 80s, decide on the look that will work best for you. This was a time known for big hair so you may be drawn to a voluminous blowout, a perm, or crimped locks. You can ask your hairstylist to help you achieve the style that appeals to you most, or you could watch YouTube tutorials to find out how to do it at home. Don't forget hairspray and fun accessories like scrunchies, banana clips, and bow barrettes.
Are 80s hairstyles coming back in 2022?
The 80s hairstyles are definitely coming back in 2022. We have seen many styles enjoying a resurgence of popularity, and although classics like a perm and crimped hair are among them, many of the old favorites now have a modern twist. For example, making them less dramatic and instead opting for a more subtle approach that is easier to wear.
What inspired 80s hair?
The 80s was inspired by television shows, models and fashionistas, and pop stars, the same way many of the looks we see these days are inspired. It was all about big, voluminous locks, and both men and women had haircuts and styles that were expressive and often over-the-top.
SUBSCRIBE TO OUR NEWSLETTER
Subscribe to our mailing list and get interesting stuff and updates to your email inbox.