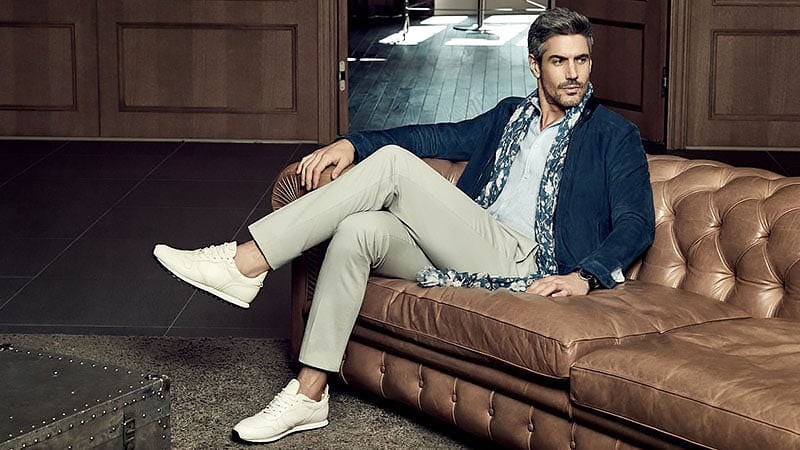 Chinos are a classic menswear item that every gent should own. Thanks to their versatility, these pants can be donned for countless occasions and multiple dress codes. While this adaptability makes chinos an easy choice of pants, it can also make deciding on accompanying footwear a real challenge. The answer lies in creating a cohesive and cool outfit, no matter if it's smart casual or semi-formal. Here, we'll show you the best shoes to wear with your chinos to achieve your desired look.
How to Wear Chinos
Before you can even think about what shoes to pick, you need to know how to wear your chinos. Choosing the perfect chinos is essential to rocking this look the right way. While color is naturally an important decision, the fit is the most crucial element. Anything too tight or baggy will appear inappropriate and, as such, should be avoided. Instead, stick to slim and straight-leg styles to maintain a sophisticated appearance. Doing so will also help to create a flattering look with a streamlined aesthetic. Don't forget about length, either. Chinos that are too long will appear messy, so stick to cuffed or slightly cropped styles to make the most of these stylish pants.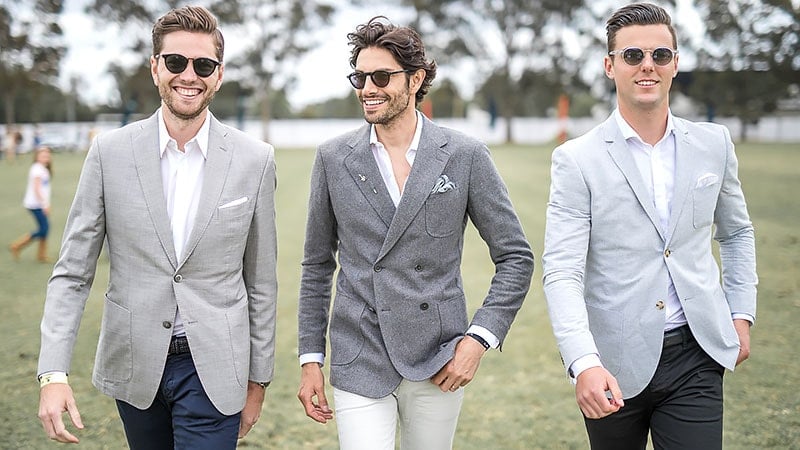 When to Wear Chinos
Chinos are decidedly less formal than dress pants but more sophisticated than jeans, making them ideal for a range of looks and occasions. Their ability to appear both casual and dressed up allows these understated pants to pair perfectly with countless garments. Whether you choose to wear a simple T-shirt and sneakers or a button-down and Oxfords, chinos can always look great. It's thanks to this ability to pair with both casual and formal styles that chinos are ideal for smart casual, semi-formal, and cocktail attire. So, whether you're heading to lunch, an evening function, or even a beach wedding, chinos can make a fantastic choice.
Smart Casual Events
Chinos are the perfect pants for achieving a smart casual style. Their clean yet fuss-free appearance allows them to look simultaneously polished and relaxed. When it comes to wearing chinos in a smart casual manner, it's best to stick to simple styles of footwear that project a sharp yet understated appearance. So, skip both the flip-flops and patent lace-ups, and opt for sneakers, boots, or loafers instead. Clean, white sneakers will provide a crisp and contemporary look while loafers can offer a sophisticated touch. Then, finish your outfit with other smart casual pieces such as a T-shirt and blazer or a short-sleeved shirt.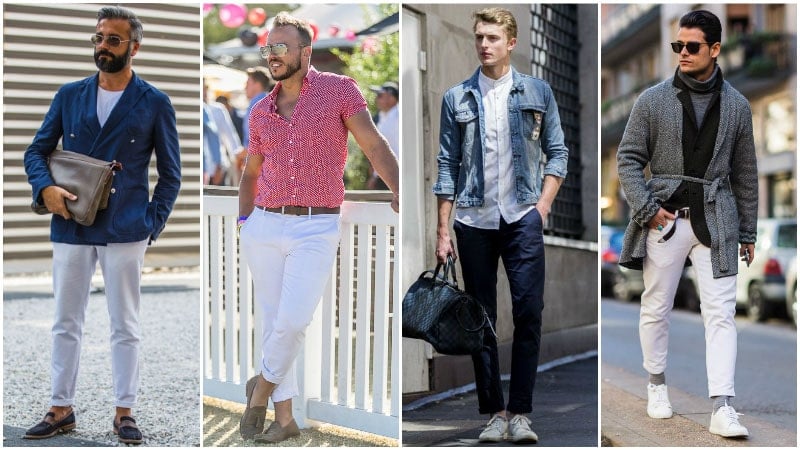 Semi-Formal Events
Chinos can also work well for semi-formal styles. However, pulling these pants into the higher dress code will take a little work. To ensure you don't end up looking underdressed, the rest of your outfit must be suitably sophisticated. When it comes to footwear, stick to dress shoes. Leather and patent leather Oxford and Derby shoes will provide you with the most polish. Loafers can also work but they must be an elevated style, and the rest of your outfit must be on point. A button-down shirt and blazer or suit jacket is a must. A tie and pocket square are both excellent finishing touches that will help keep your outfit semi-formal and stylish.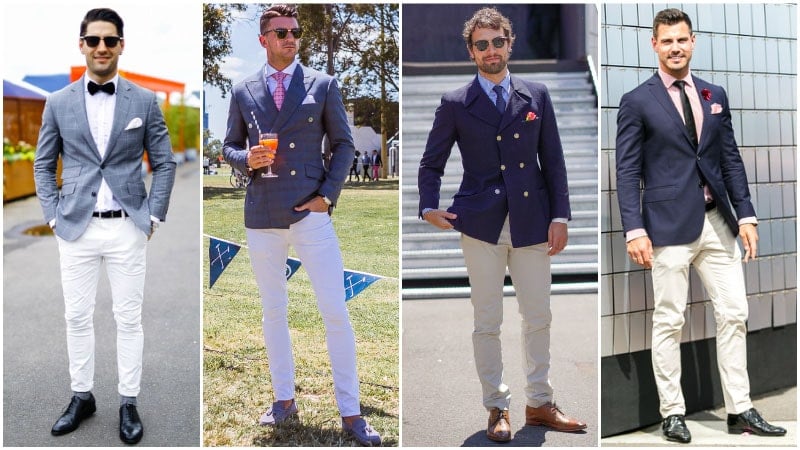 Cocktail Attire Events
While a lot of gents choose to wear a suit for cocktail events, chinos can provide a great alternative. All you need to do is pick a quality pair and partner them with the right pieces. Loafers make a particularly good footwear option for cocktail events thanks to their dressed-up yet unstuffy appearance. Choose between leather and suede styles or, alternatively, try some Derby shoes. For the top half of your outfit, a crisp white shirt and sharp blazer will work well. Just don't forget to tuck your shirt in and wear a belt. While cocktail occasions are formal, they're also a time to show off your personal style, meaning that you should feel free to embrace colors and patterns when dressing for this code.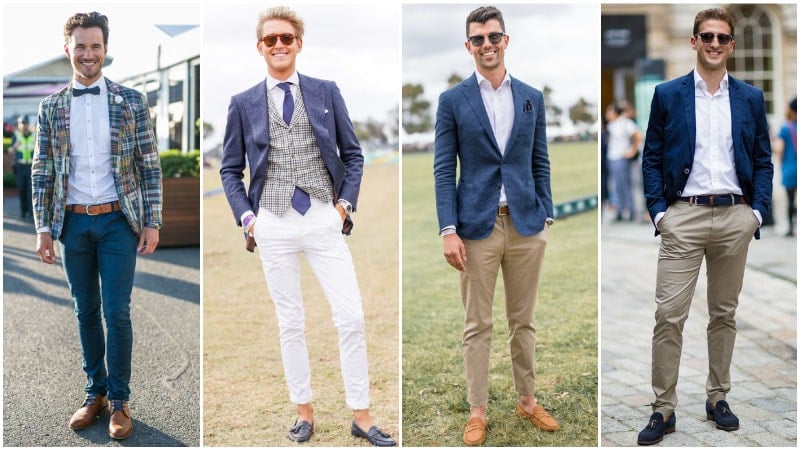 Best Shoes to Wear With Chinos
While chinos can work with nearly any pair of shoes, some combinations are more stylish than others. Likewise, certain partnerships suit particular occasions and outfits better than others, meaning that picking the wrong footwear companion is a possibility. To ensure your shoes are always a smart match for your outfit, follow the guide below. Whether you want to wear boots, brogues, loafers, sneakers, or some other footwear with your chinos, we can show you how.
Boots
Chinos can pair surprisingly well with boots, and the combination can work for several styles. Simply make a choice between suede and leather chukka and Chelsea boots to find the look that best suits your needs. While chukka boots will suit smart casual and even some semi-formal styles, Chelsea boots pair better with slightly more casual styles. They can also be used to add a stylish edge to outfits that need something extra.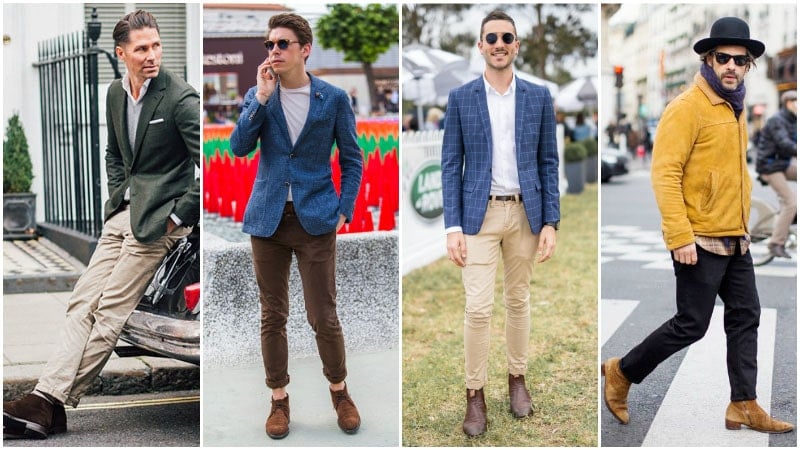 SHOP THE LOOK
Loafers
Chinos and loafers provide the perfect combination and are a great go-to option when you're not sure what to wear. The partnership works particularly well thanks to the polished yet relaxed aesthetic of both pieces. You can rock the combination for smart casual, semi-formal, and cocktail occasions without much difficulty. Just use the top half of your outfit to emphasize to which code you belong to. Also, consider wearing your shoes without socks and pinrolling your pants for a contemporary flash of ankle.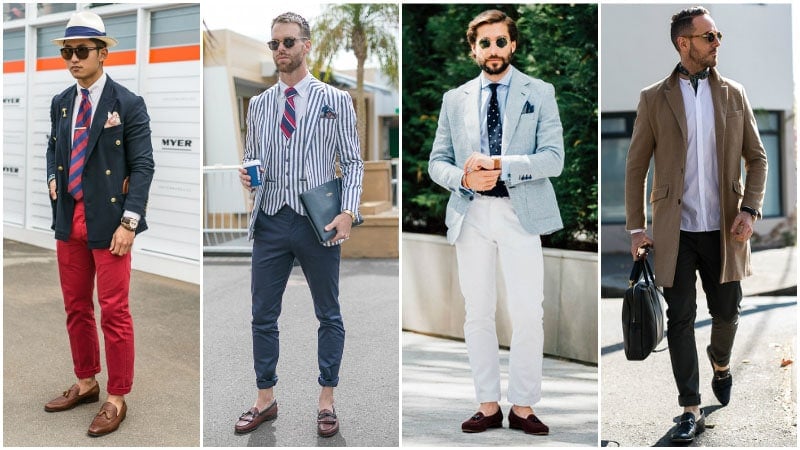 SHOP THE LOOK
Sneakers
If you want to rock your chinos as a casual weekend style, sneakers are a must. Just opt for minimalistic white or black trainers to avoid color clashing and keep the look coordinated. Then, pair the team with a T-shirt and jacket or jumper of your choice. The result will be a relaxed yet fashion-forward appearance that's perfect for stylish gents. Best of all, when evening comes, you can simply swap your T-shirt and jacket for a shirt and blazer to turn the outfit into a smart casual style.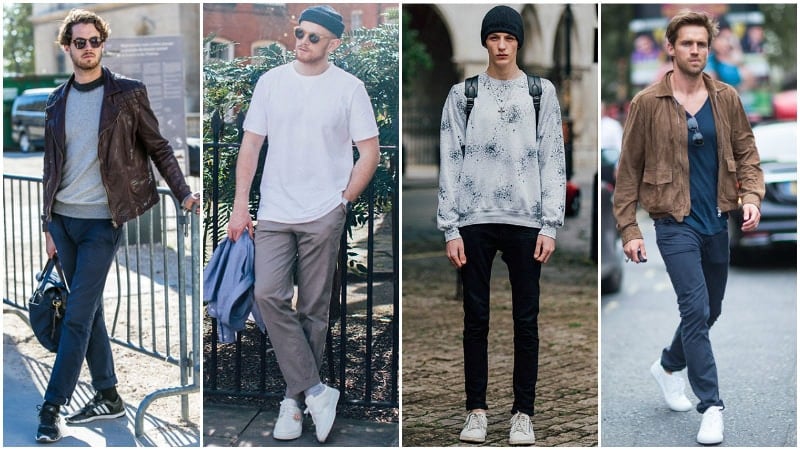 SHOP THE LOOK
Boat Shoes
Boat shoes, which are like loafers but less versatile, provide chinos with a distinct look. Perfect for days spent on a yacht or at a polo match, boat shoes carry a preppy aesthetic that is both elevated and relaxed. Although the look is too casual for semi-formal styles, it can work well for casual and smart casual looks. Try partnering your boat shoes with white chinos, a lightweight button-up, and a linen blazer for the perfect take on this trendy combination.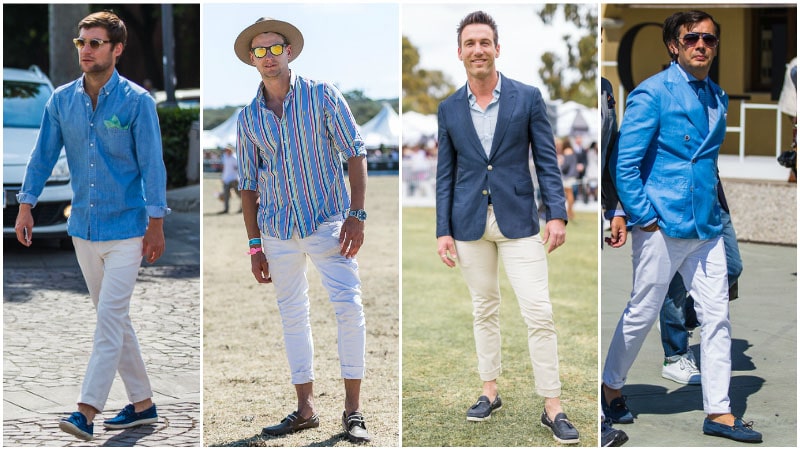 SHOP THE LOOK
Lace-Up Shoes
Lace-up shoes are ideal for adding a formal touch to chinos. If you want to achieve a semi formal appearance, leather Oxfords are the best option. As for cocktail dress codes, both leather and suede Derby shoes can work exceedingly well. Likewise, suede Derby shoes, along with brogues, can also be useful for creating smart casual looks due to their sophisticated yet relaxed appearance. Also, remember that color can be helpful for conveying whether an outfit is formal or informal. For example, black shoes with beige chinos will appear more elevated than brown shoes with khaki pants.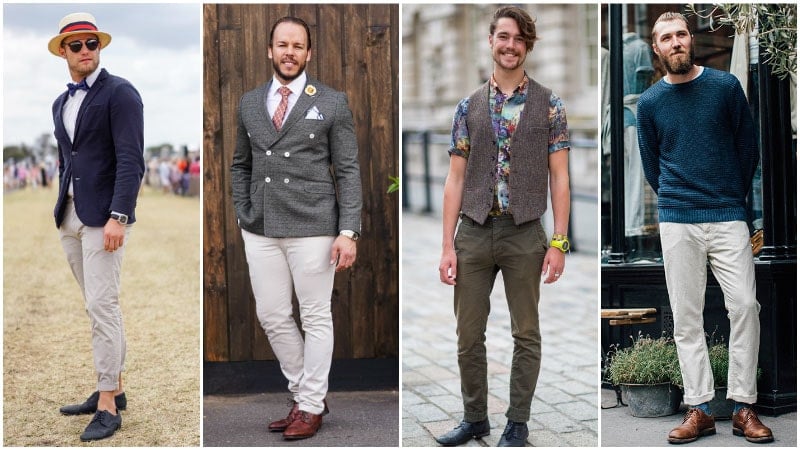 SHOP THE LOOK
What Shoes to Wear With Chinos
Whether you're aiming for a smart casual, semi-formal or cocktail style will affect which shoes you should wear with your chinos.
Pair clean sneakers with chinos for a stylish casual or smart casual look.
Chinos and loafers make a great go-to option that can suit several styles.
Try making your chinos more appropriate for semi-formal events with lace-up shoes.
For a look that's more fashion-forward, consider pairing your chinos with boots or boat shoes.
Remember that chinos can work well with both leather and suede footwear styles.
FAQs
Can I wear formal shoes with chinos?
You can wear formal dress shoes with chinos – in fact, it's recommended if the even you're attending is semi-formal. Oxford and Derby shoes are a polished option.
What shoes go with beige chinos?
Depending on the occasion, there are many footwear options to pair with beigie chinos. For a casual event or everyday look, pair cuffed or cropped beige chinos with white sneakers. Chukka and Chelsea boots are a strong choice for the cooler months, while boat shoes and loafers work in the summer with pinrolled beige chinos. 
Can you wear chinos to work?
Chinos fit into the 'business casual' category. At many modern offices – particularly in creative industries – chinos are a great choice. They can be dressed down with a T-shirt for casual friday, or paired with a button-up and blazer for meetings. However, if you work in a more traditional office setting, such as a law firm, stick to your suit. 
SUBSCRIBE TO OUR NEWSLETTER
Subscribe to our mailing list and get interesting stuff and updates to your email inbox.