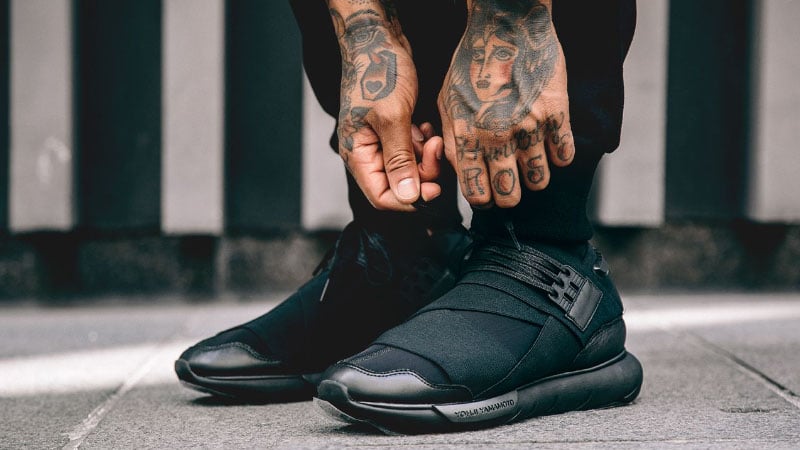 Footwear can make or break an outfit! When shopping for sneakers, there are several things to consider, including comfort and style. If you want to stand out from the crowd, then opt for a high-fashion brand that creates futuristic designs that are bound to turn heads. Alternatively, the traditional styles have as much appeal, and there's a reason they have been around for decades. One thing most people can agree on is that versatility is key, which is why all-black shoes are great. They lend themselves well to a variety of different settings and can be worn all-year-round. There is no shortage of comfortable and super cool sneakers on the market, but these are some of the best that money can buy!
1. Adidas Yeezy 700 V3 Alvah Sneakers
The ADIDAS YEEZY partnership has proved to be a profitable one, and the Yeezy 700 V3 "Alvah" sneakers are some of the most sought-after designs. They don't come cheap and look like they are from the future, but this shoe turns heads. The Alvah is a premium design and the third version of the 700 models, and this one is a combination of black and grey colors. Wrapped in an overlaying cage for added support and structure, you can also expect front lace-up fastening.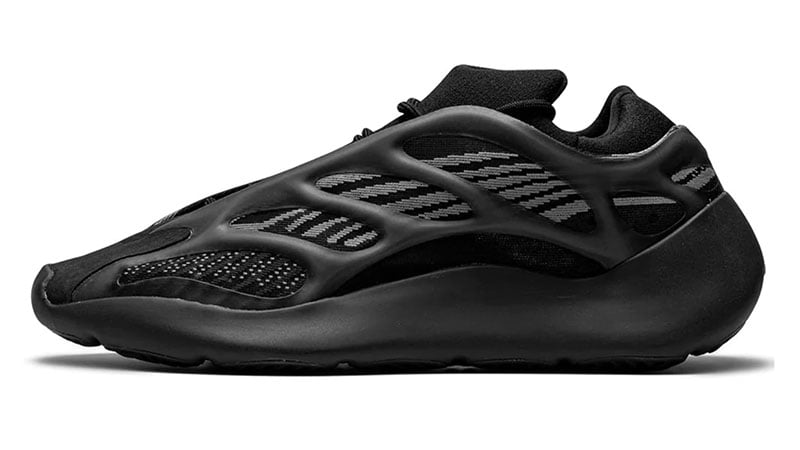 2. Nike Airforce 1 '07
Nike is a brand that is tried and trusted, and customers keep coming back not just for the exceptional quality of the shoes but also the on-trend styles. There are many reasons the Nike Airforce 1's will pique your interest and catch your eye, including the silver shoelace tag on the laces, and the high-quality leather upper used to design these sneakers. It's not just about looking cool, though, because the Air Force 1's also feature air cushioning and a foam midsole, as well as a rubber outsole.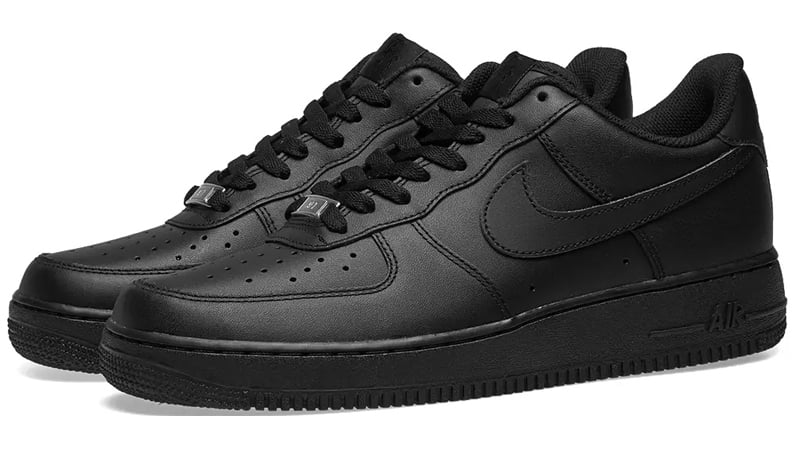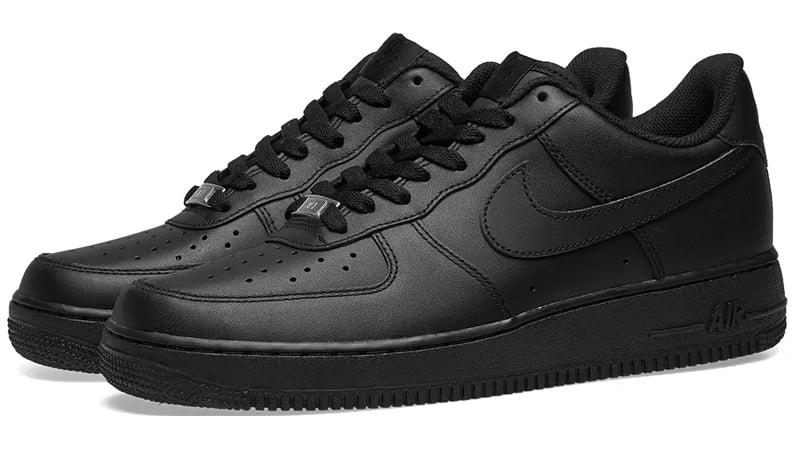 3. ASICS Gel 1090
If you want to channel the '90s, then the ASICS Gel 1090 may be just what you need. A stylish design, that's also a little old-school, and we can't help but get excited about it. The all-black construction makes these sneakers very versatile, and the combination of leather overlays and mesh uppers make this a comfortable option for those who want to get in a workout. Gel cushioning and standard rubber outsole complete the look.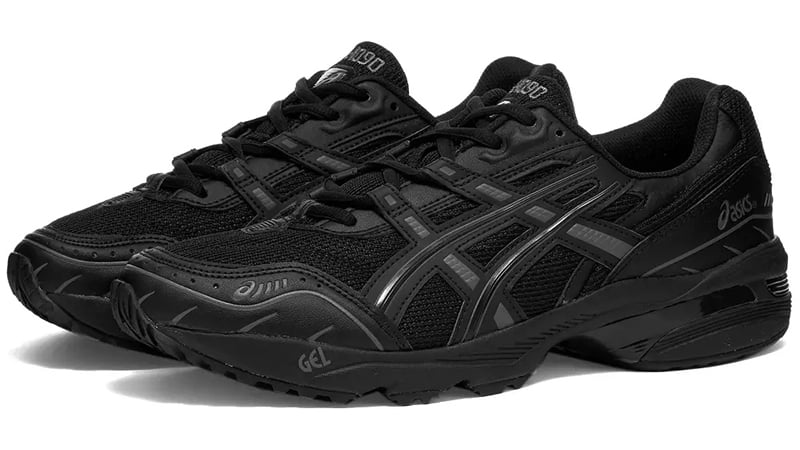 4. Air Jordan 4 Retro Black
The Air Jordan 4 Retro Black sneakers are some of the most recognizable shoes. Air Jordan is a design that demands attention, and it's easy to see why. The sleek black appearance has been crafted with nubuck suede and has mesh underlays, air cushioning, and a rubber outsole. Initially released in 2006, these sneakers remain a favorite among men, and we don't see that changing anytime soon. The shoes would not be complete without the iconic Jumpman logos, which can be found embroidered on the tongue and printed on the heels.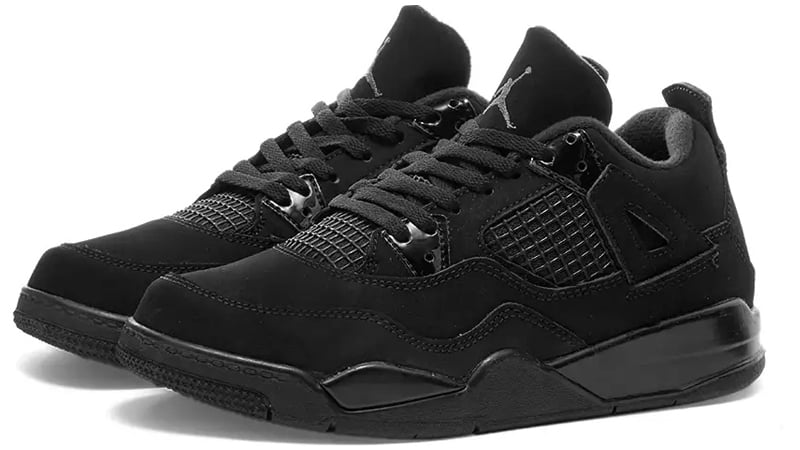 5. Gucci Ace Low-top Sneakers
Gucci is a brand that is loved and respected in the fashion industry, and if you had not considered their sneakers before, you'd want to do so now. The Gucci Ace Low-top Sneakers are made in Italy and are everything you would expect from the prestigious fashion house. They are super trendy, thanks to the perforated detailing featured across the center of the shoe, which adds shows off the brand's iconic logo. The black leather, combined with this detailing, as well as a gray contrasting heel, makes this design hard to miss! Although they are pricer than most sneakers, you're likely to get a lot of use out of them.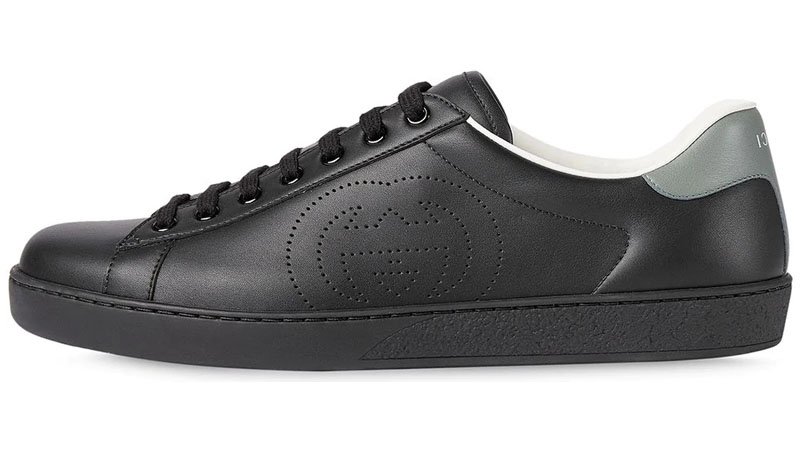 6. Valentino Garavani Rockrunner Sneakers
Valentino Garavani Rockrunner sneakers come with a hefty price tag, but you're paying for quality and a brand that has been in existence for decades! The appeal of this design is the look, which features a lace-up front fastening and the logo on the tongue. The outer is crafted with a combination of leather, cotton, and polyester, creating an almost marbled appearance. Made in Italy, these are the type of shoes you want to show off!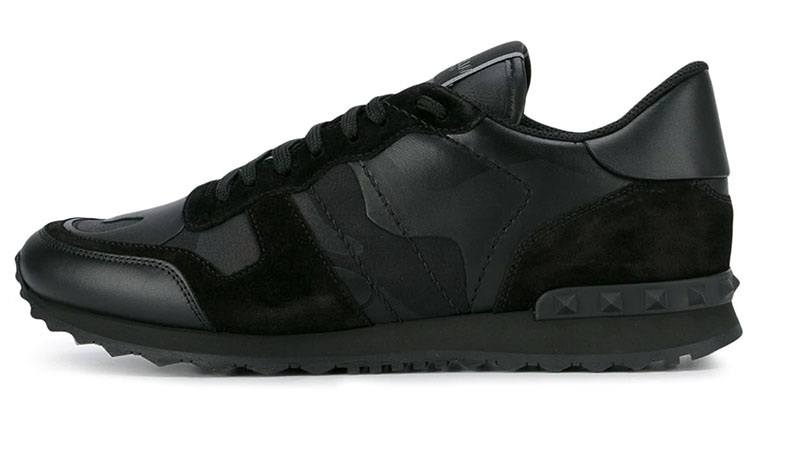 7. Common Projects Original Achilles Leather Sneakers
Minimalistic designs have their appeal, and this is something that Common Projects excels at, as proved by their Original Achilles Leather Sneakers. The shoe speaks for itself, so instead of adding fancy extras or interesting texture, these sneakers have a simple yet stylish appearance. Made in Italy and crafted with black leather and rubber soles, the one defining mark is the brand's gold stamped serial numbers, which add a welcome pop of color.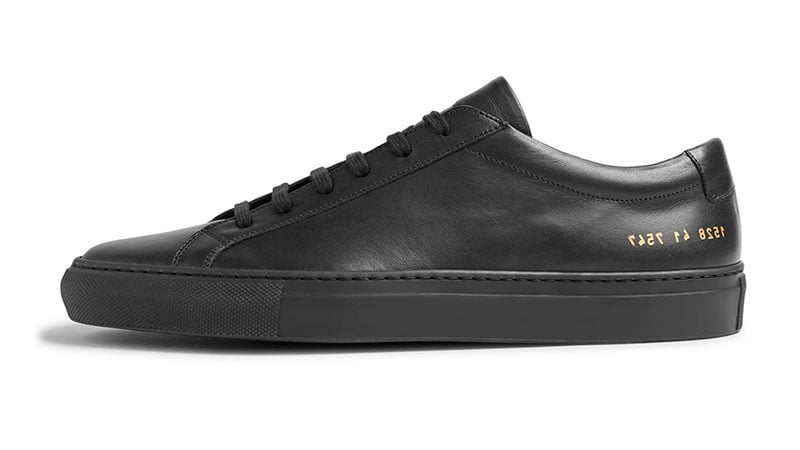 8. Puma Cell Endura Rebound
If chunky sneakers are your style, then you will be pleased to find the Puma Cell Endura Rebound on this list. Unlike your classic, sleek shoe, this design is a little more complicated and created with optimal comfort in mind. The original Cell Endura model gained popularity in 1998; this new creation is more modern, without losing its original appeal. Expect breathable sneakers, thanks to the overlays, and completed with EVA midsole for extra support and shock-absorption.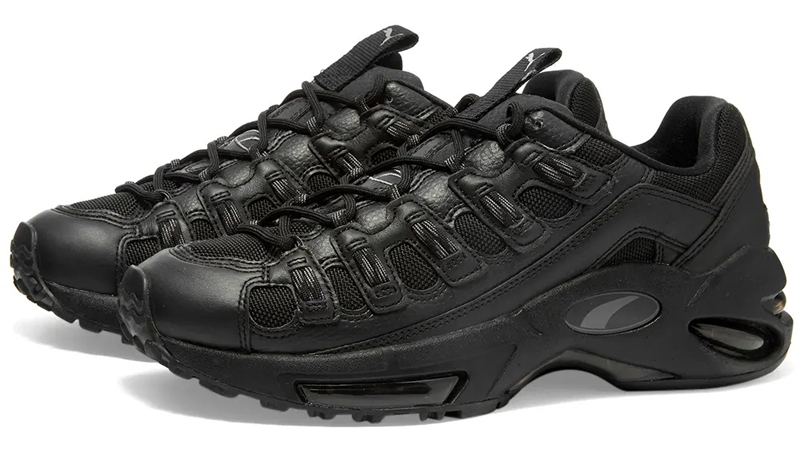 9. Veja V-10 Leather Basketball Sneaker
Made in Brazil, the Veja V-10 Leather Basketball Sneaker is a fun design, boasting the V logo and unusual perforations across the toe box. That said, one of the best things about Veja is not just that they make head-turning sneakers, but also their commitment to the impact that their designs have, which is why they have been crafted with traceability and chemical transparency. Step out in style, but also know you're supporting a brand that cares.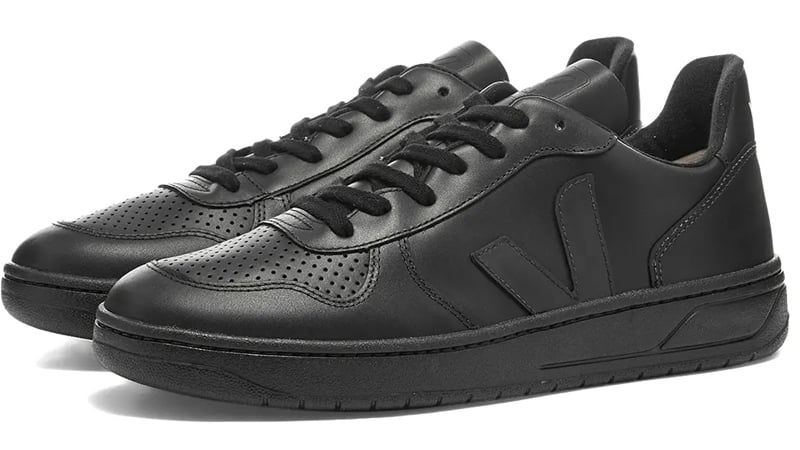 10. Y-3 Rhisu running sneakers
The Y-3 Rhisu running sneakers will fulfill all your fitness needs. At the same time, they lend themselves well to a variety of different settings and are super stylish. The combination of the black leather panels creates a striking look, and the branded heel and embossed tongue make it clear that these are Y-3's. Another highlight is that the shoe is super lightweight and features a 100 percent rubber sole.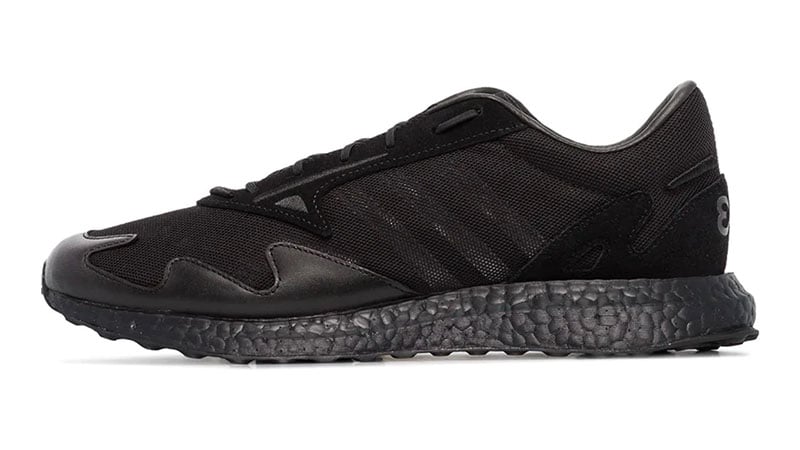 11. TOD'S low-top leather sneakers
TOD's is an Italian company that has been in the luxury shoe market for decades, and luckily for athleisure lovers, they also create comfortable sneakers for men. The low-top leather sneakers have been created with a combination of suede and mesh panels for a striking appearance. The shoe has a lace-up front fastening and a rubber sole. Instead of an over-the-top brand logo, the tongue features a simple white "TOD'S" label, which is the only break in color from the otherwise all-black design.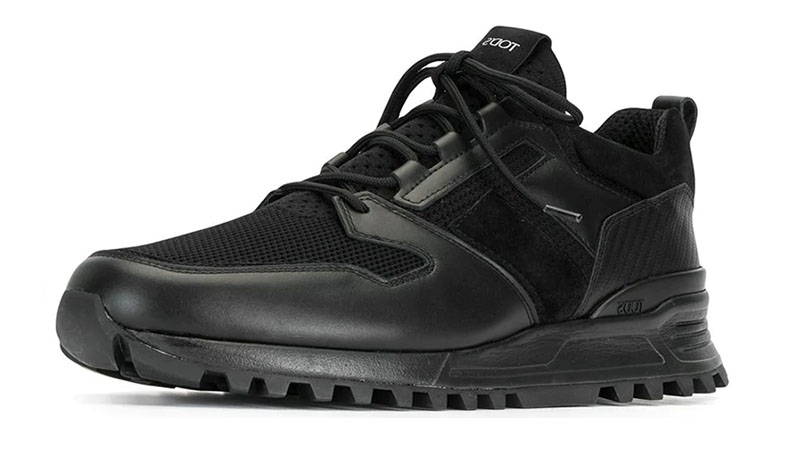 12. Maison Margiela Replica Leather and Suede Sneakers
Not all sneakers are made for workouts, and Maison Margiela's all-black Replica Leather and Suede design is a perfect example of this. Made in Italy, these sneakers have a lot going for them; The combination of leather and suede straps gives the sneakers a very stylish appearance and makes them perfect for going about your daily activities in comfort, while also being on-trend.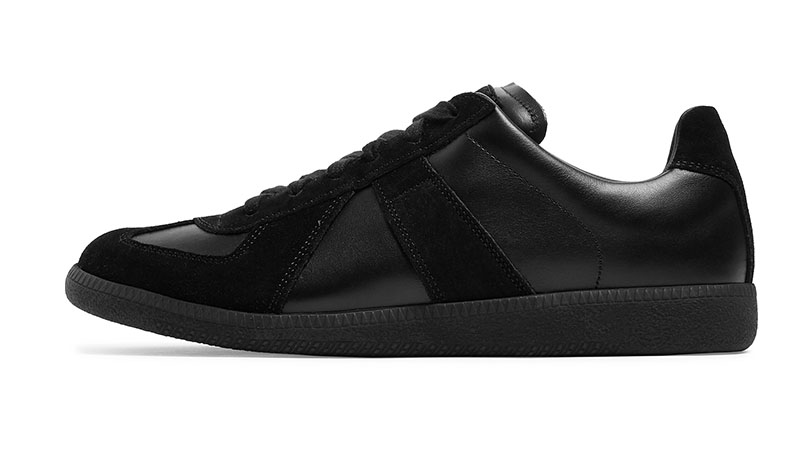 13. Acne Studios Faux Suede Ripstop Sneakers
Acne Studios have an impressive range of sneakers to choose from, but the Faux Suede and Rubber Trimmed Ripstop Sneakers are especially appealing in black. The all-black design creates a sleek appearance and offers the wearer even more versatility. Other highlights include the padded collars, rubber trims, and soles. As well as the stylish and breathable mesh linings, and pull tabs. Add these shoes to your collection if you want to stand out from the crowd!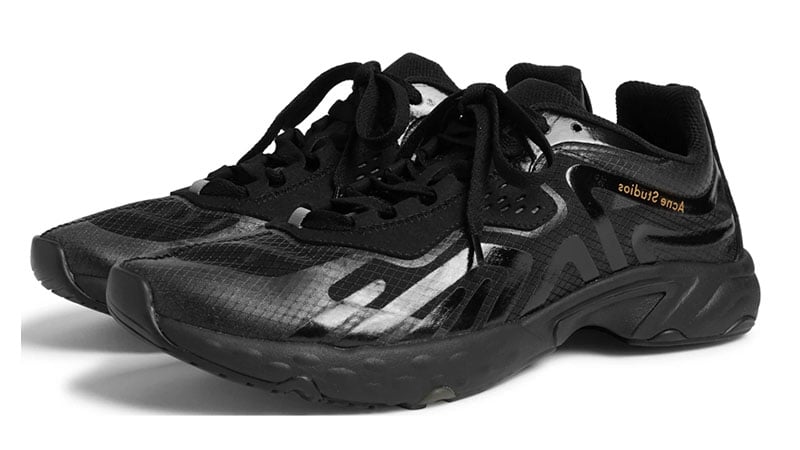 14. VANS UA Old Skool
Are you looking for sneakers that can last well over one season and never seem to go out of style? Well, then VANS UA Old Skool shoes are for you, and they're worth every cent. Those familiar with the history of the company will know that this design has been crafted for an ideal skating grip, but you don't need to be a skater to rock them. The padded collar and waffle sole are highlights of the design, while the shoe itself is sleek and straightforward, featuring a side stripe of grained leather.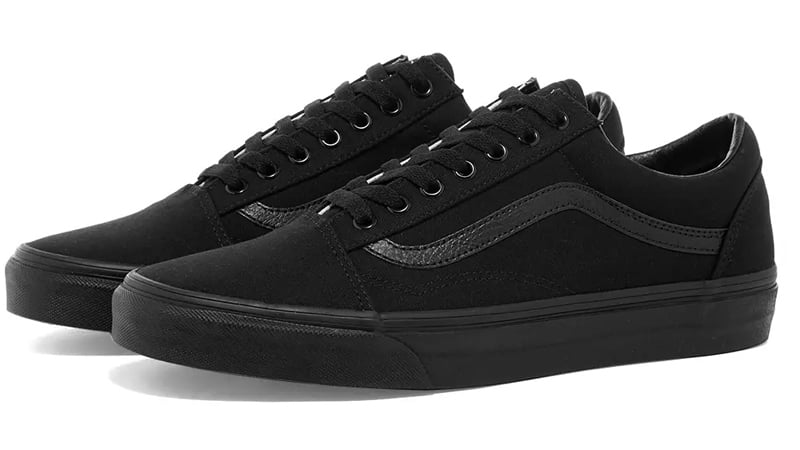 15. Adidas Superstar
Adidas Superstar has a somewhat sporty look, and it is a design that is loved by many athletes. That doesn't mean you have to wear them when you're breaking out a sweat, though, because these are the type of shoes that lend themselves well to a variety of different settings. Crafted with a leather upper and finished with three perforated stripes and embossed branding, the Superstar manages to combine comfort and style.
16. Novesta Star Master
The Novesta Star Master sneaker is a classic style and one that will last you more than one season. The sleek black design ensures that they can be worn with just about everything you own for a laidback yet stylish finish. Other highlights of these shoes include that they are completed with the brand's signature rubber sole and toe cap and the base, and the logo is featured on the tongue. Made in Slovakia, they are well worth adding to your sneaker collection!
17. Reebok Classic Leather
Reebok is yet another company that has withstood the test of time, and customers keep coming back to them because their designs are classic and comfortable. This particular model certainly ticks both of those boxes, and the combination of sleek black and gum brown sole, makes these shoes stand out from the rest. These trendy pieces are crafted with a leather upper, a perforated toe box, and a gum rubber outsole; these sneakers also benefit from an EVA midsole.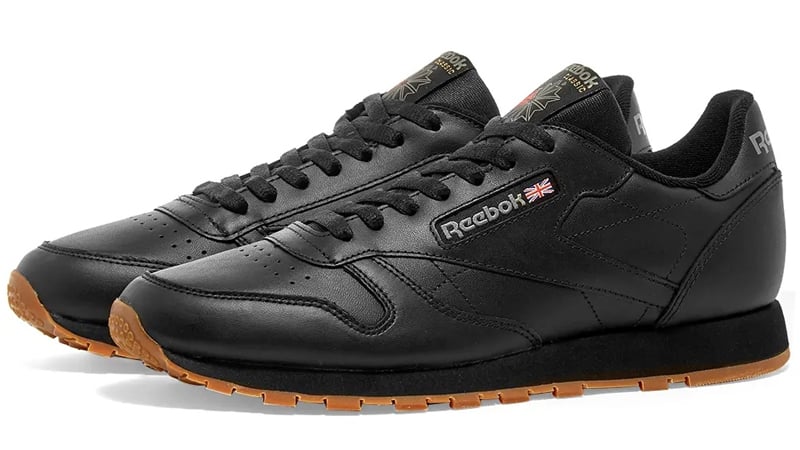 18. Stepney Workers Club Dellow Canvas Sneaker
Stepney Workers Club is a brand based in East London, and its Dellow Canvas Sneaker deserves to be brought to your attention. The design is simple and created using traditional methods with subtle stitching, a canvas upper and vulcanized rubber outsole. Although this design is simple, it is the minimalistic approach that appeals to men who want versatility and footwear that is timeless yet relevant.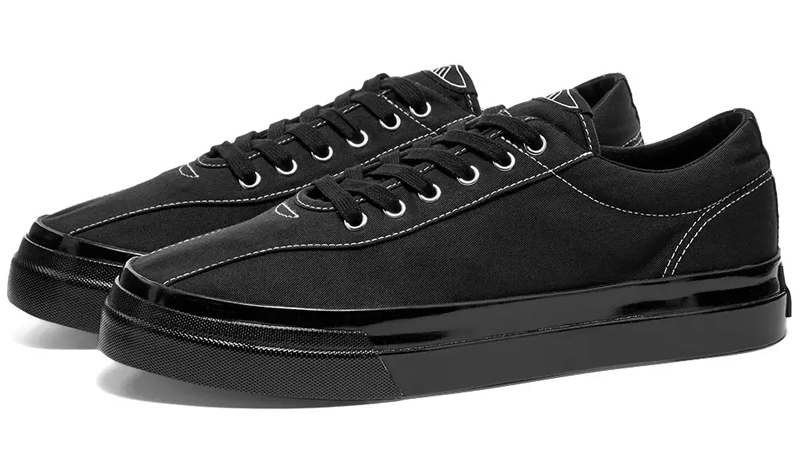 SUBSCRIBE TO OUR NEWSLETTER
Subscribe to our mailing list and get interesting stuff and updates to your email inbox.