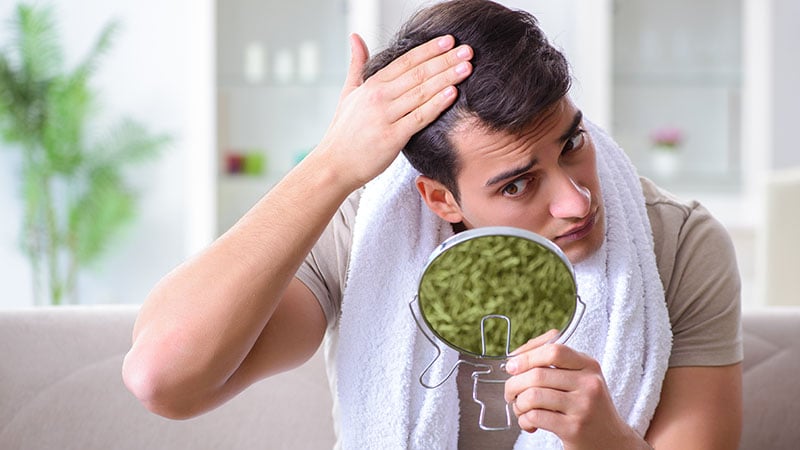 The thought of losing your hair can be stressful. No one wants to think that it'll end up happening to them, but in fact, it's quite common in men. There are precautions you can take to try and prevent hair loss. Maybe something you're doing is causing your hair to fall out, or it could be hereditary. Either way, we've compiled a list of the best things to try so your hair stays thick and luscious forever.
RELATED: The Best Hairstyles for a Receding Hairline
What is a Receding Hairline?
A receding hairline means that your hair is falling out from either the crown or the front of the hair. In some cases, it can fall out of both. While hair loss can be linked to Thyroid disease, stress, anemia, autoimmune diseases, or chemotherapy treatments, the main factor usually is genetics. Hereditary male pattern baldness is responsible for 95% of hair loss in men. The pattern that it falls out in depends on which hair follicles are genetically programmed with receptors to DHT (dihydrotestosterone). This is the male sex hormone that is the active form of testosterone in bodily tissue and also what triggers hair loss.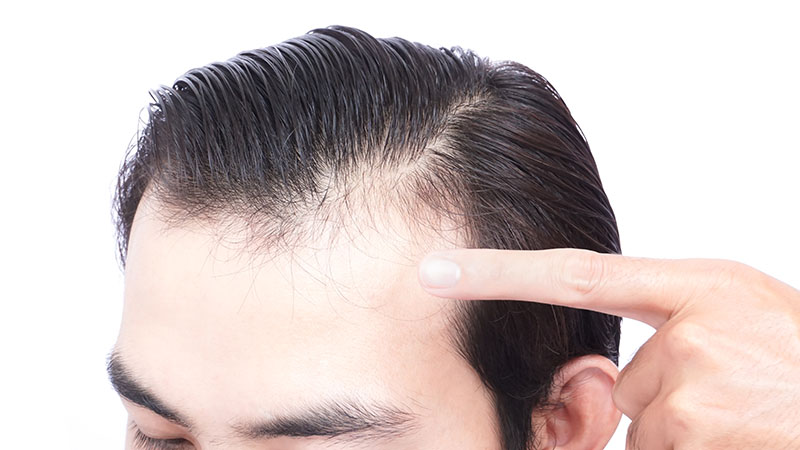 Is My Hairline Receding?
It's not always easy to tell if your hairline is receding and it can make you crazy if you keep checking in the mirror, tracking every hair that falls out. Though a good way to tell is by gently running your hands through your hair and seeing if it comes out with ease. Otherwise, you can always get a second opinion or look at old Facebook photos. If in doubt, book a consultation with your doctor or a hair clinic. They will be able to tell you if you have anything to be worried about.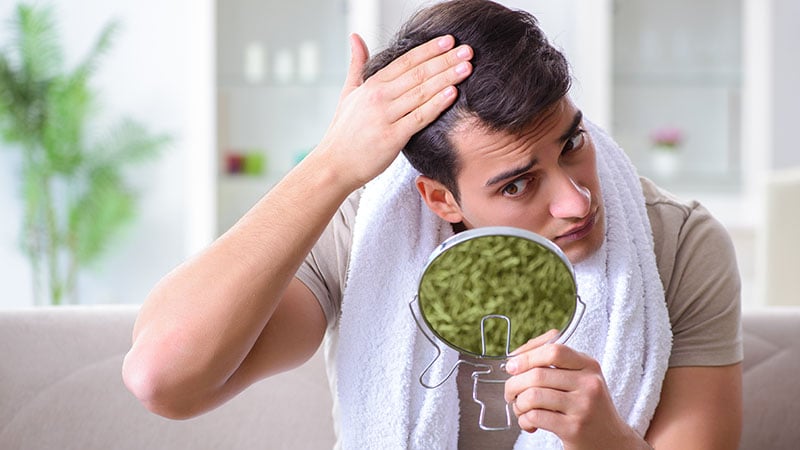 How to Fix a Receding Hairline
Nutrition
If your hairline is starting to recede, you may want to think about your level of health, as it could be caused by a nutrient deficiency. It's usually a good idea to get a blood test to check your iron, zinc, and fatty acid levels. A lack of these minerals can be linked to hair loss and brittleness. You should also create a healthy meal plan with a dietitian if you're experiencing hair loss, especially one that is high in protein and iron. Consuming a quality multivitamin daily will help keep your nutrition levels in check.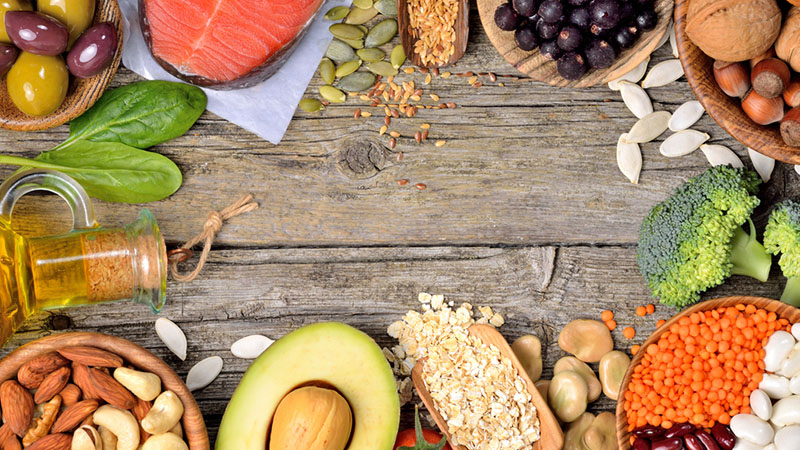 Don't Blow Dry
Blow drying your hair not only dries it out but also makes it brittle and prone to breakage. Not to mention that the heat can open the hair follicles, thus making it easier for it to fall out. Therefore, they should be avoided. Let your hair dry naturally and also avoid brushing it until your hair is completely dry as this can also pull the hair out.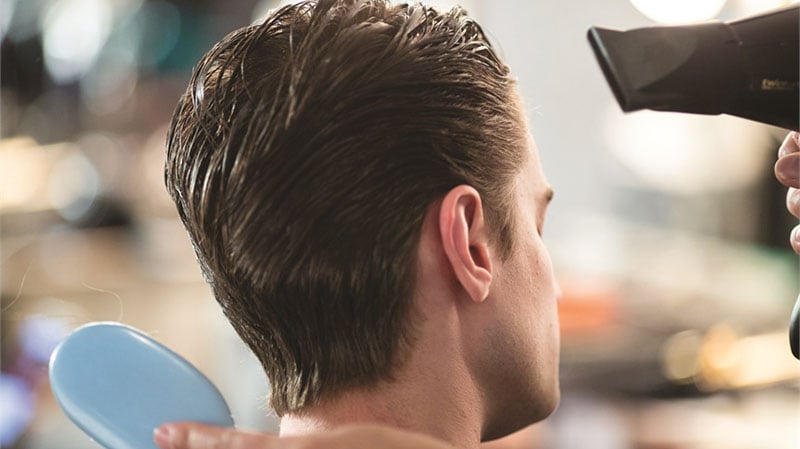 Avoid Colouring Hair
Coloring your hair can lead to hair loss, especially if you're bleaching it. This is very damaging as the hydrogen peroxide penetrates the hair follicle and removes its natural pigment, making it easier to snap or shed. Though this doesn't mean that going darker isn't damaging too, all hair color needs to be mixed with peroxide. However, the only difference is when dying your hair darker, it adds pigment to the hair rather than stripping it.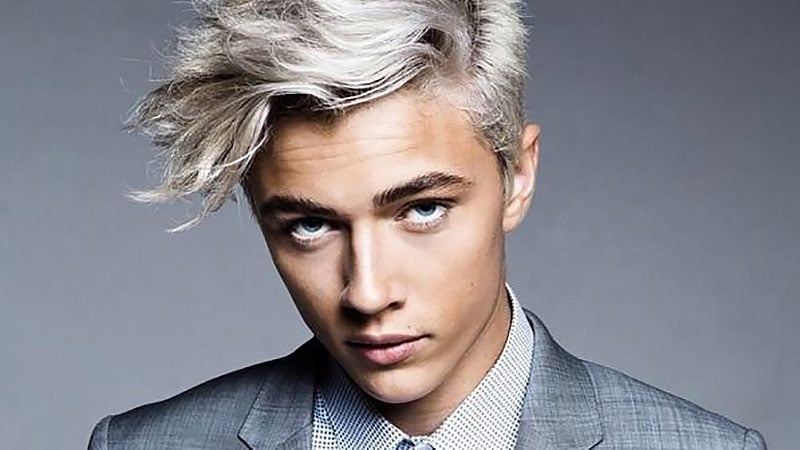 Stop Smoking
Everyone knows that smoking isn't good for you, but did you know that it can accelerate hair loss and premature greying? Scientists discovered that the toxins in smoke could damage your hormones and hair follicles. After testings two groups of people, half who were smokers and half who were not, the researchers found a significant and consistent link between smoking and hair loss.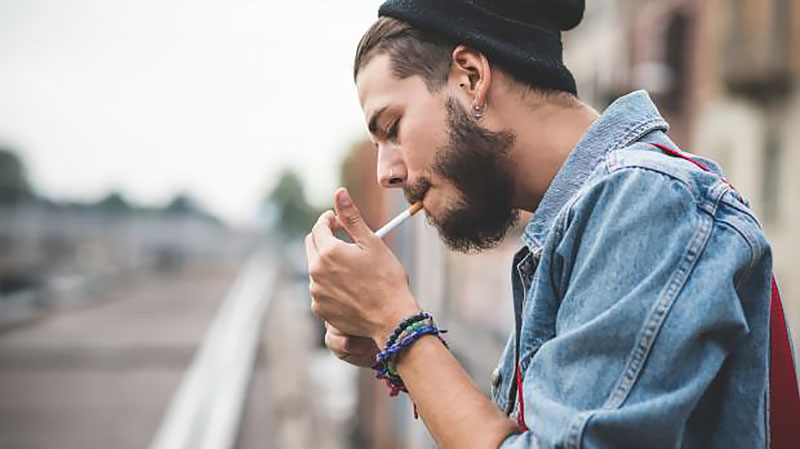 Massage
A study that was conducted in Japan showed that by massaging your scalp, you could increase the thickness of your hair. The study showed that hair thickness improved significantly due to an increase in blood flow and direct stimulation to the cells. The men involved in the study massaged their hair regularly over 24 weeks and discovered that while the hair did not get any longer, it did get much thicker.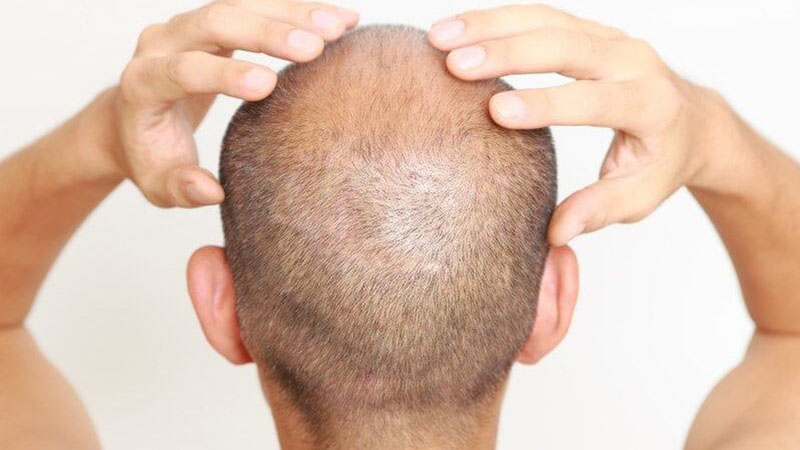 Stress Less
Stress and anxiety are major causes of hair loss. Being stressed or having a shock to the system can disrupt the natural growth and rest cycle of the follicle, causing them to stop growing or begin falling out. If you suffer from this type of hair loss, try turning to yoga, meditation, or something that can calm the nerves. Usually, the hair will begin to grow back after 3-6 months once you've regained your center.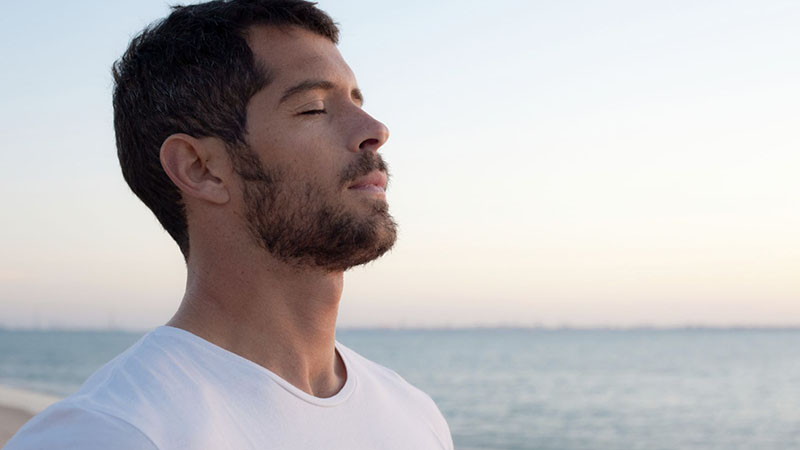 Hair Transplants for Men
Hair transplants are a great way to get a full head of hair back if nothing else seems to be working. The most common treatment is Follicular Unit Extraction. This procedure is performed with a local anesthetic and isn't invasive or at all painful. The process involves inserting individual shafts of hair into existing, vacant hair follicles. These hairs are usually taken from the sides and back of the head, or even the chest if needed. The procedure can take anywhere between 4-16 hours and usually costs anywhere between $5,500 – $18,000, depending on the number of grafts needed.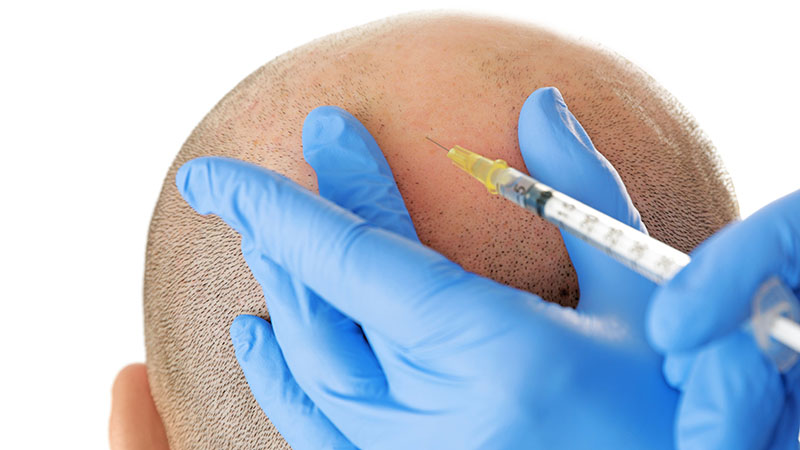 Use Regaine
Regaine is the only clinically proven over-the-counter treatment on the market for hereditary hair loss. The way it works is through an active ingredient called minoxidil. This increases the blood flow around your hair follicles and stimulates hair growth. However, this product isn't a guaranteed fix as it doesn't work for everyone. Regaine suggests that you cease using treatment if you don't start to see results after using their Extra Strength Foam for 16 weeks. It's best to start using this product the minute you realize you're losing hair for the best results. However, once you start using this product, you must continue to use it for life. When you stop using the product, your hair will revert to normal and begin shedding again.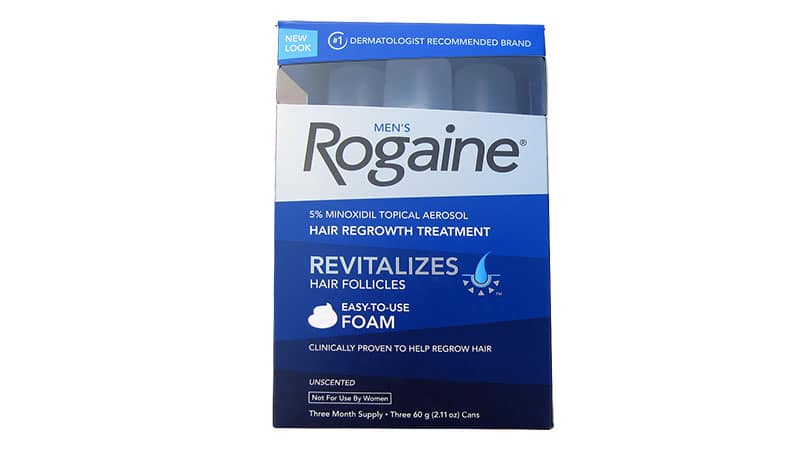 Best Styling Products for a Receding Hairline
If you're experiencing thinning hair and you want it to look full once you've styled it, it's crucial to pick the right products. You should definitely try to avoid heavy products such as clays, gels, and pomades. Instead, you should stick to mousses if you prefer to style it while wet. Otherwise, use texturizing powders on dry hair. If you're looking for some product advice, both Redken's Full Effect Mousse or Powder Grip is the best products to use to make fine hair appear fuller.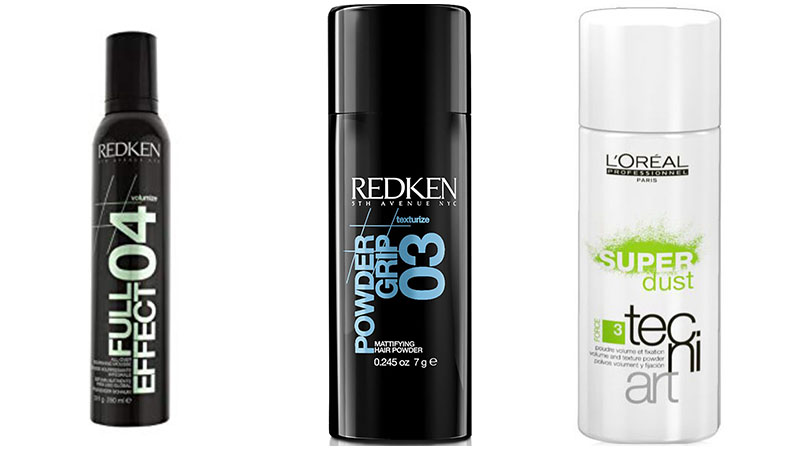 How to Regrow Hair Naturally with Castor Oil
Before trying this, keep in mind that it won't 'fix' balding. However, it can help. To stimulate hair growth using castor oil, simply massage it into your hair. According to research, this increases your blood flow and encourages hair growth. This is one of the cheaper options when trying to re-grow your hair and can be a great treatment.
FAQs
How can I regrow my receding hairline?
There are specific lifestyle changes you can make that can help regrow a receding hairline. Try an improved diet, incorporating more protein, Omega 3, and vitamin C, as well as increasing your hydration and exercise, and adding scalp massage into your daily routine. You should also stop smoking, limit your stress, and avoid damaging hair practices like dying and heat styling. Lastly, you can try topical hair growth products such as Nioxin and Rogaine, or take the surgical route and opt for a hair transplant.
What causes a receding hairline?
The leading cause of hair loss is androgenetic alopecia, also known as male pattern balding. Other reasons, however, can be lifestyle-related, such as smoking, poor diet, tight hairstyles, and stress. In addition, medical conditions and medication can also cause a receding hairline. Unfortunately, alopecia is permanent. However, there can be hope for regrowing with lifestyle changes, topical medication, or surgery if it's another cause.
How can I thicken my hair naturally?
There are lifestyle changes that you can make to help improve the thickness of your hair. Start by drinking more water and increasing your intake of protein, Omega 3, and vitamin C. Additionally, there are supplements you can take that can assist hair growth. Exercise also increases blood flow around the body, which benefits everywhere. Next, wash with thickening shampoos, look after your scalp, and avoid high-heat such as blow-drying or straightening. Lastly, choose a hairstyle that can help your hair look thicker, such as a side part, pompadour, or quiff.
How to Stop a Receding Hairline?
1. Don't pull on or play with your hair; it will only make it worse.
2. Improve your diet as this can have a huge effect when losing hair.
3. Don't color or blow-dry your hair. Both of these will make your hair brittle and prone to falling out.
4. Keep calm and don't stress out.
SUBSCRIBE TO OUR NEWSLETTER
Subscribe to our mailing list and get interesting stuff and updates to your email inbox.