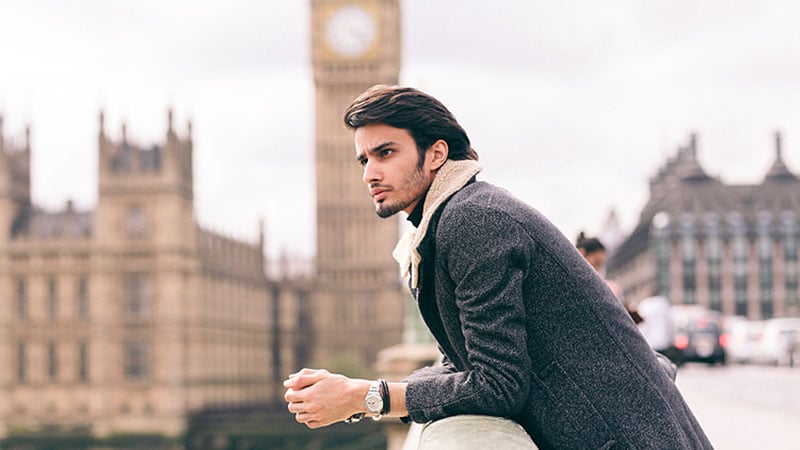 Dressing well is an art. From your clothes to accessories, there are many ways you can elevate your overall appearance. Not only does a well-curated wardrobe help you look fantastic, but it can also boost your confidence. If you're trying to upgrade your attire, but you're not sure where to start, don't stress. Here's a guide on how to dress well to help you update your outfits, and feel amazing all at once!
How to Dress Well
Your Personal Style
Style should reflect your personality, what inspires you, and how you wish to be perceived in the world. This sounds daunting, but it doesn't have to be. Start by doing some research, and find clothing that speaks to you. Whether you scroll through Instagram, Pinterest or you check out the latest fashion that hits the runway, you can find pieces that you love and want to wear. Experiment a little, take some risks, and always be on the lookout for something that captures your attention!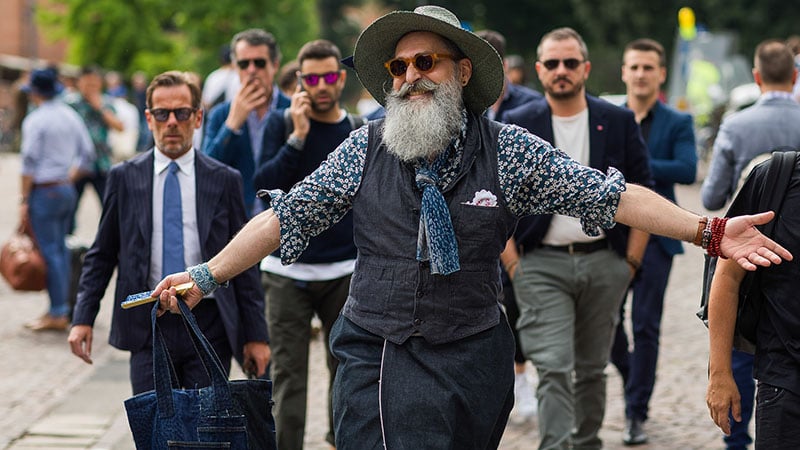 Invest in Timeless Pieces
Trends may come and go, but classic pieces are forever. Finding clothing that stands the test of time is an essential step to dressing well. It's best to choose something that's neutral in color and doesn't have too many trendy motifs. To have impeccable style, opt to have a few plain T-shirts, basic sweatshirts, and tailored trousers. Blazers, suits and dress shoes are a wonderful choice for the modern man, as they flatter a range of occasions and look great on everyone!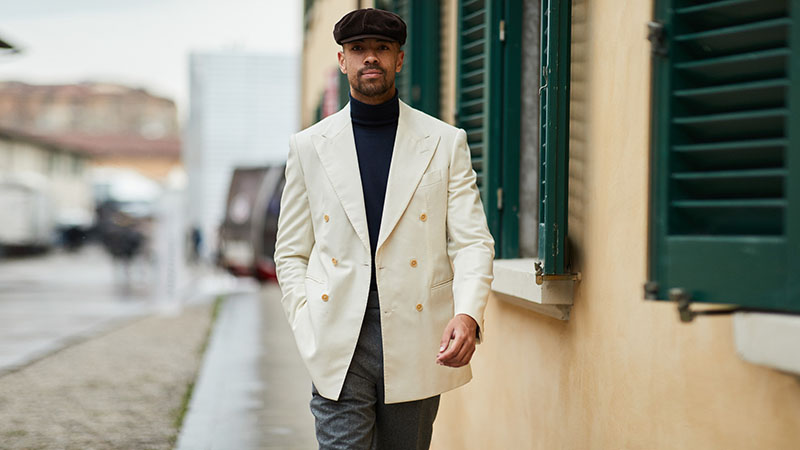 Know Your Brands
Showcasing your taste in attire can all depend on the brands that you choose to wear. Although not everyone can afford to own a wholly designer wardrobe, having a few favorite clothing brands can instantly elevate your closet and make you look well-groomed in a flash. Some brands include Mr Porter, SSense and Farfetch who stock clothing of excellent quality and are worth showing off. When purchasing luxury items, you don't have to pick extravagant pieces, but you can wear classics that will stand the test of time!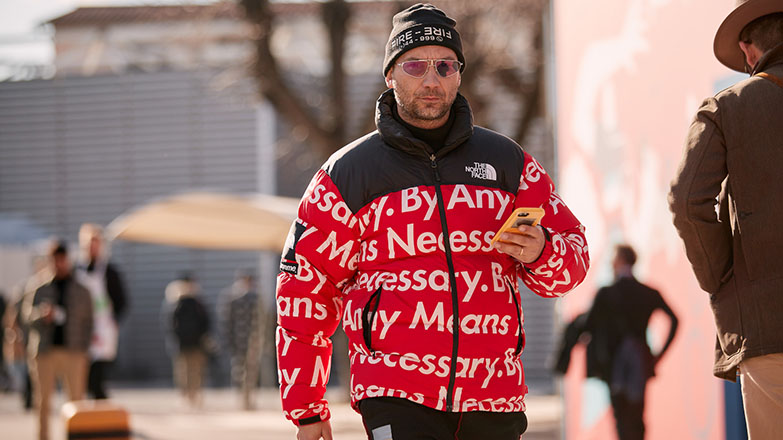 Tailor Your Suit
It's safe to say that a well-tailored suit looks fantastic on anyone. Whether you work in an office job, or you just need something for a fancy event later in the year, you can't go wrong with well-executed formalwear. For a timeless and classic look, opt for something in dark colors, such as black, charcoal, or navy. There are many different types of suits you can choose from, but sometimes you just can't beat a single-breasted blazer and jeans. To make it fit properly, be sure to take the suit to a reputable tailor. Once you have this essential wardrobe piece mastered, you'll rule every room you walk into.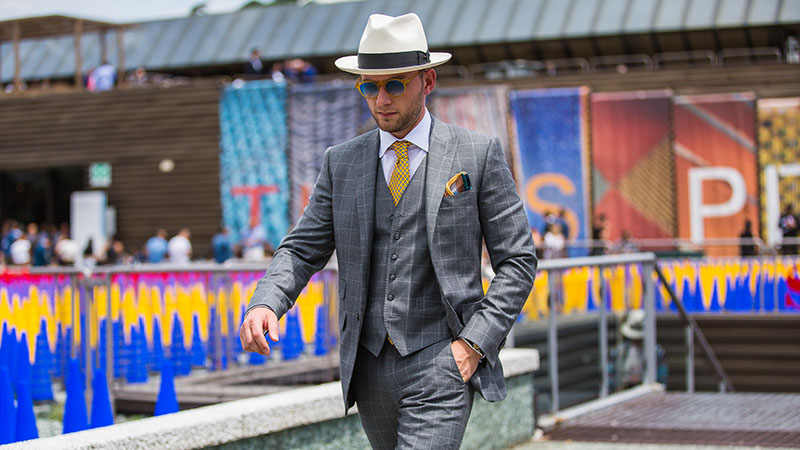 Invest in a Quality Watch
What time is it? It's time to get yourself a quality timepiece. This accessory is an easy way to elevate any outfit, and once you've found the right one, you'll never want to take it off. Whether it is a minimalist watch or a Rolex, finding a timepiece that suits you can instantly make you look and feel dapper.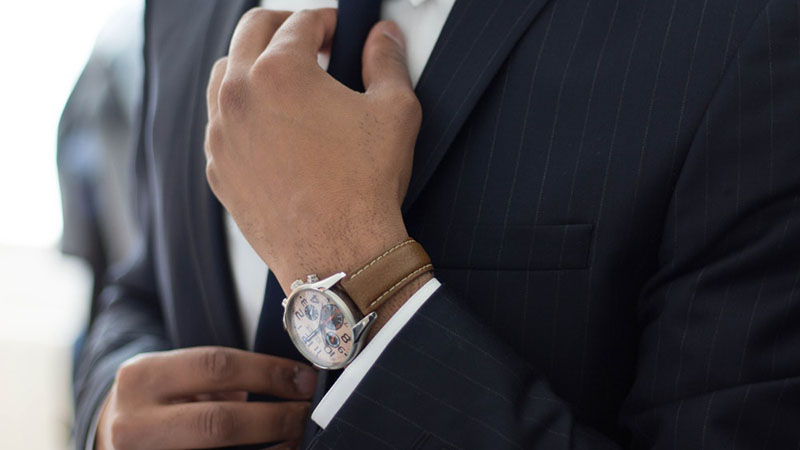 Choose Sunglasses to Suit Your Face Shape
Sunglasses aren't just a great way to protect your eyes from the harsh rays, but they also help complete an outfit. If you're struggling to find a pair that makes you look and feel great, it's essential that they fit your face. When picking out styles, it's necessary to determine your face shape. Whether you have round, square, rectangular or heart-shaped features, there's something that will look amazing on you. Choose colors that flatter every season, such as the classic tortoiseshell or simple black frames.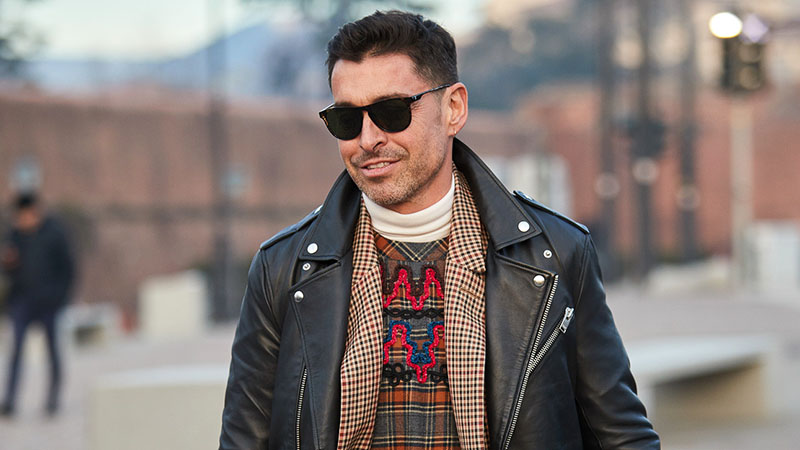 Dress for the Occasion
There's always a right time and place to wear a specific outfit, so it's important to have some backup options for the days where you require a formal get up. Whether you're heading to a wedding or a brunch, there are certain do's and don't's that you should follow. If you're on your way to a black-tie event, opt for a tuxedo or three-piece suit. For casual occasions, you can't go wrong with a pair of jeans, a t-shirt, and a light jacket. Don't forget that smart-casual and business casual are two different things. Just be sure to double-check the dress code before attending.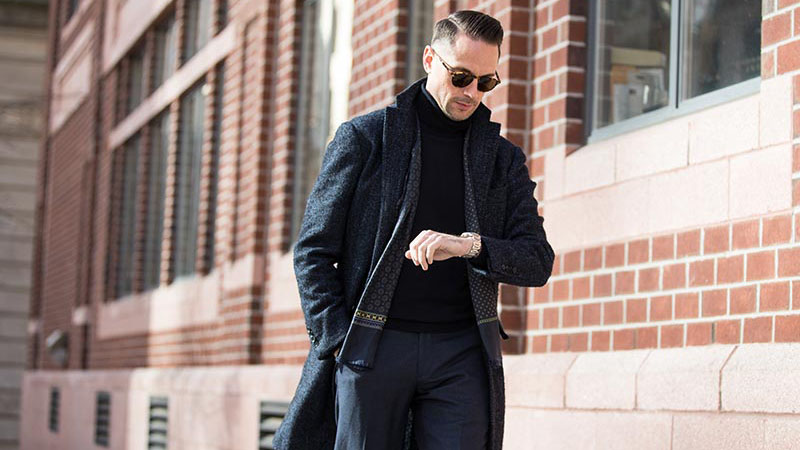 Stick to Classic Shirts
To dress impeccably every time you step out of the door, it's a good idea to stock up on pieces that will stand the test of time. There are several types of shirts that you can choose from, and that suit a myriad of occasions. For the workplace or a semi-formal event, opt for a traditional Oxford button-down. Neutral shades are the best option, as they flatter every season and look fantastic when paired with a suit or some jeans. If you're heading to something casual, chambray or a light linen options look sharp and polished, with an informal twist. Make sure that your shirts are well-fitted and you'll have a series of winning outfits.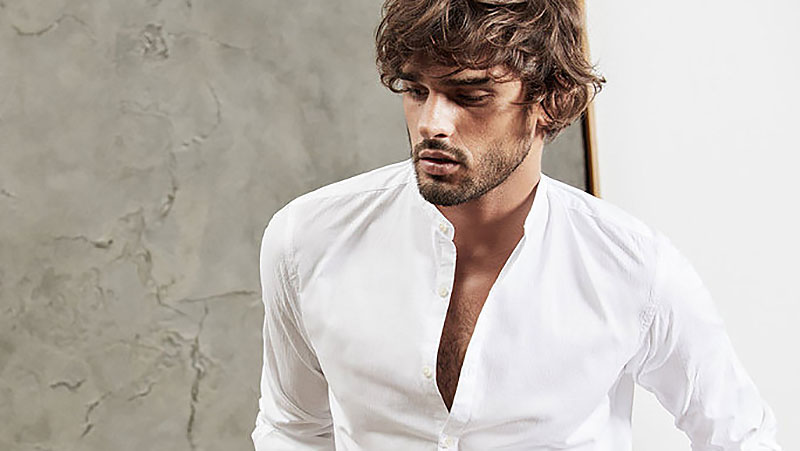 Get a Quality Pair of Shoes
No matter what event you're heading to, a quality set of shoes is a must. Not only do they complete an outfit and make you look polished, but they also offer great support for your feet and help maintain proper balance. When choosing a pair, opt for something that suits a myriad of occasions, such as dark leather dress shoes or a Chelsea boot. Rocking brown or black shades flatter other colors such as cream, navy, and traditional tones so you can wear them with almost anything. For casual days, some sleek sneakers are a trendy but stylish choice, which will also keep you comfortable all day.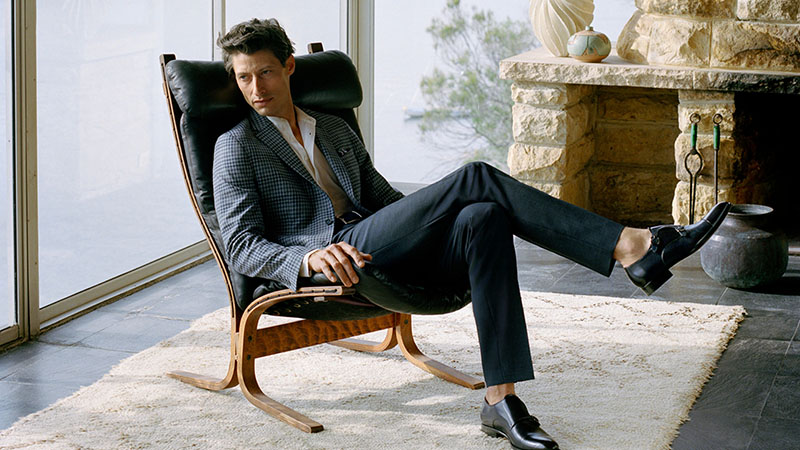 Take Care of Your Shoes
As your shoes are an integral part of an outfit, it's imperative that you take care of them. This is so you can keep wearing them with pride for several years. If you own some leather or suede shoes, you should maintain the material by polishing and shining them up now and then. Invest in a cleaning kit so you can keep them looking their best.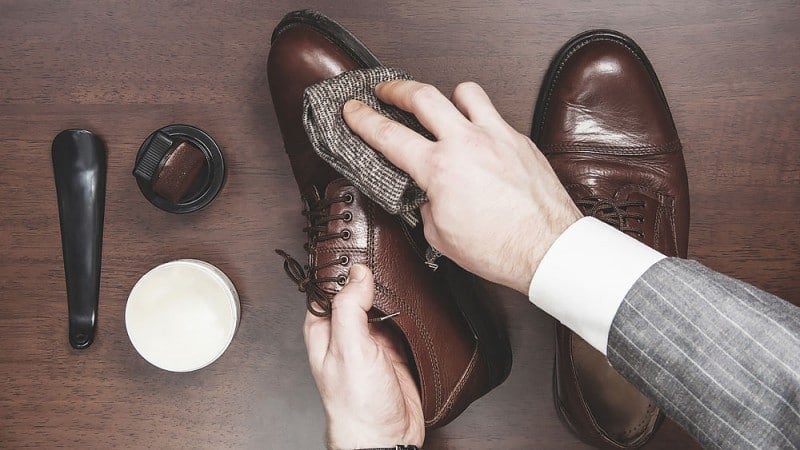 Add a Blazer
You don't have to head to a formal event to wear a blazer. Unlike suit jackets, these pieces don't have matching pants and can be worn as mismatched separates. Opt for an everyday t-shirt underneath, some chinos and sneakers for a relaxed and fresh aesthetic. You can smarten up a winter look by pairing a wool blazer over a hoodie and jeans. No matter how you style it, this outerwear can create a sophisticated and laid-back outfit for any occasion.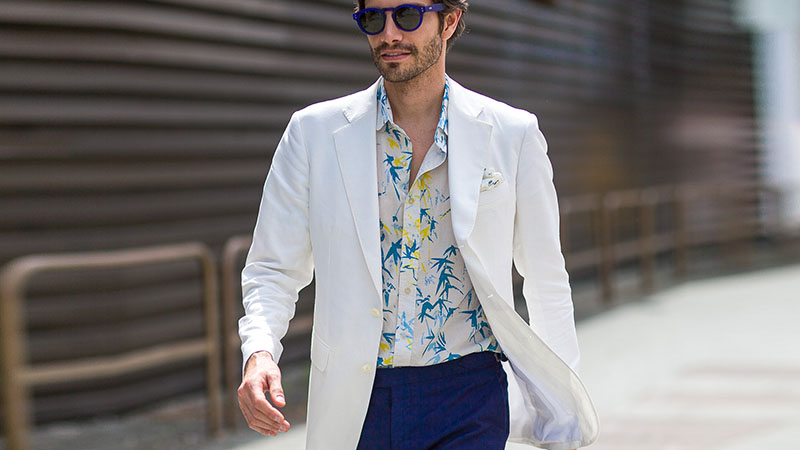 Accessorise
Accessories can make or break an outfit. But once you've found something that you love, you'll want to wear them with everything. Some key pieces include sunglasses and a quality watch – these will elevate any outfit that you're wearing without overdoing it. If you're not going to an event that's too formal, switch things up with a pair of fun socks? They're hidden most of the time, but they can add some personality to an outfit without looking crazy. Simple touches like these can tie an entire look together, without making you feel overdone. Mix things up a bit and watch the compliments fly in.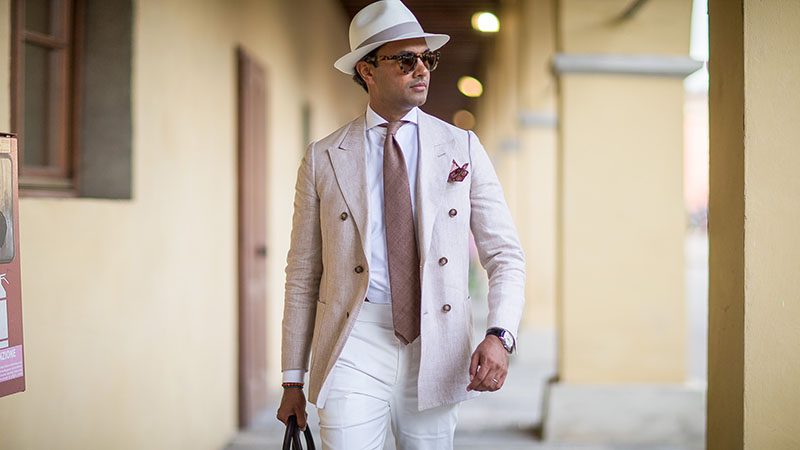 Look After Your Appearance
From skin care to shaving, there are plenty of ways you can maintain your outer appearance. Not only will you look your best, but you can also feel great on the inside. Keep your skin supple and fresh by using a moisturizer and serums daily. Prevent shaving rash by using calming treatments prior. Personal hygiene is a crucial step, so be sure that you wear deodorant every day to smell clean. To continue a great scent, you can find the perfect cologne to suit you and your style. With these steps, you're going to have everyone's on you all day long!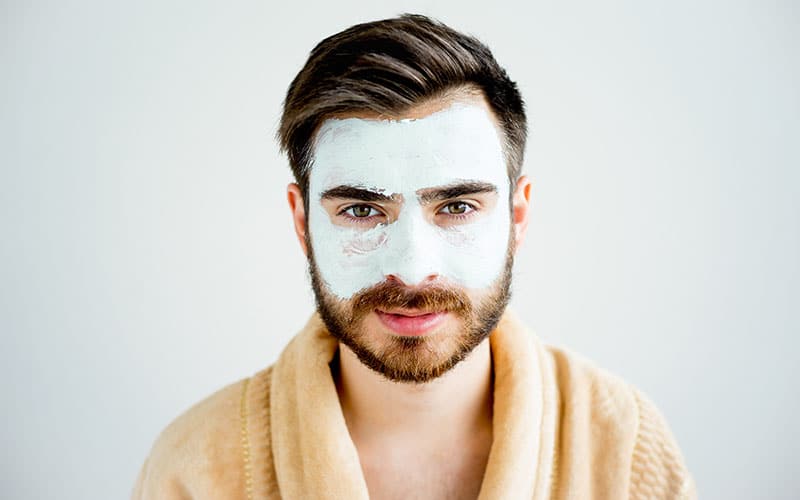 FAQs
What is a well-dressed man?
A well-dressed man isn't one who wears the most expensive clothes. Rather, being well-dressed is about presenting the best version of yourself through the clothes you wear. This means wearing clean clothes that fit you, suit your body shape, and reflect your personality.
What clothes make a man attractive?
A well-tailored suit is one of the most attractive items of clothing a man can have in his wardrobe. Not only does it make you look more sophisticated, but it's also a very flattering piece. Many women say a button-up with the sleeves rolled is a very attractive look, as it shows off your forearms. They also rank henley T-shirts highly on the menswear list. Finally, the old saying is true: the first thing people notice about a man is his shoes. Make sure yours are the very best!
How should a man dress confidently?
Dressing confidently is all about feeling comfortable and in control. The first step is to upgrade your wardrobe staples, like jeans, coats, and shoes. Have your suit tailored to fit, and invest in quality accessories like a watch. Once you have the basics covered, you can start to be more adventurous.
What color is most attractive on guys?
The most attractive color for a guy depends on their skin tone, hair, and eye color. However, some scientific research has shown that women – and men – both find red clothing most attractive on the opposite sex. Black and blue are also highly rated.
SUBSCRIBE TO OUR NEWSLETTER
Subscribe to our mailing list and get interesting stuff and updates to your email inbox.