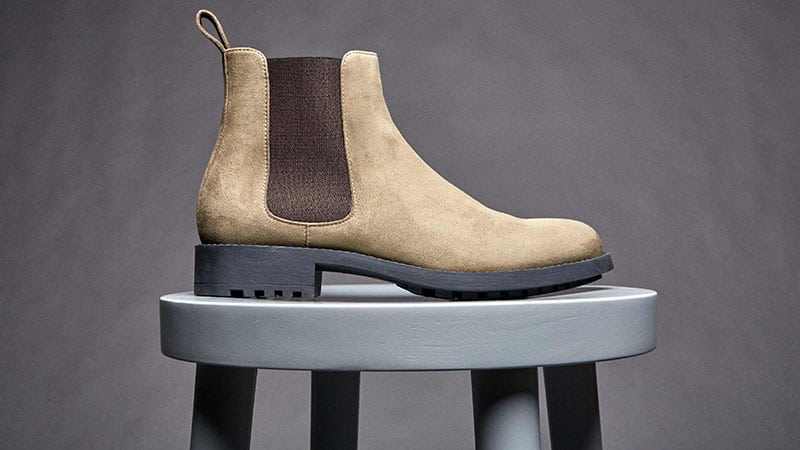 Suede is a fantastic material that appears smart and stylish. However, the leather is also very delicate and can easily become stained or marked. As such, keeping your suede shoes looking fresh and clean can be a tricky task. Of course, there's no point in buying an awesome pair of shoes just to leave them in the box, which is why knowing how to clean suede shoes is important. Luckily, we can help you keep your favorite suede shoes looking as good as new with these helpful tips and tricks.
Can You Clean Suede Shoes?
With such a delicate material, care must be taken to ensure you don't end up damaging your shoes in the process. If your shoes are genuine suede, be sure only to clean them by hand and avoid putting them in a washing machine or a dryer. Also, check any tags or cleaning instructions for your shoes before cleaning them.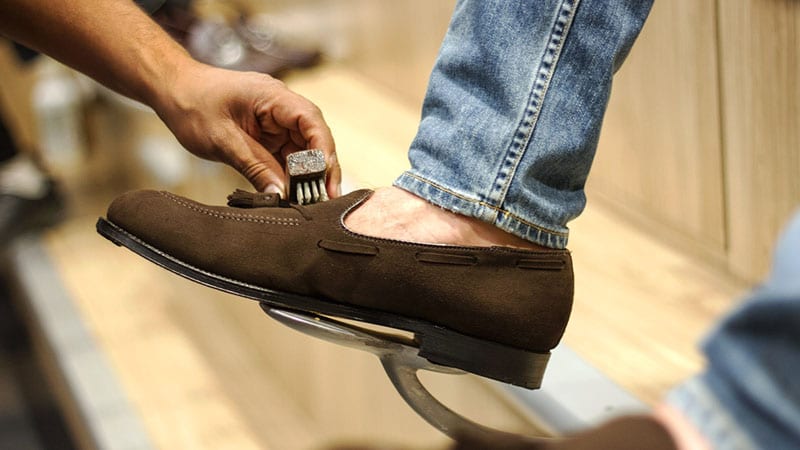 Cleaning Suede Shoes
How to Clean Suede Sneakers / Trainers
Trainers are perfect for casual, everyday wear and suede trainers are a particularly stylish option. However, hitting the streets in your favorite suede sneakers can quickly cause them to become dirty. When your soft sneakers become marked and messy, it's time for a clean. To clean your suede trainers, start by removing the laces and inserting a shoe tree to help them hold their shape. Then, use a suede eraser to remove any loose dirt before cleaning with a suede brush, suede cleaner, and water. Once clean, allow your sneakers to dry before brushing to reset the nap.
How to Clean Suede Boots
If you own suede or nubuck boots, keeping them clean and in good condition is essential for a stylish look and longevity. To clean your suede boots, start by removing the laces and soaking a soft bristle brush in a small container of suede cleaner. Then, while holding one hand inside the shoe, use the other to brush the boot in small circular motions. Repeat on the other boot and allow them both to dry for 24 hours. Once completely dry, you can use mink oil and a small suede brush to make your boots feel soft and smooth once again.
How to Clean Mud and Dirt Off Suede Shoes
While many things can stain and mark suede shoes, mud and dirt are the most common. As such, it's important to know how to clean mud and dirt off your shoes in a gentle yet efficient manner. To do so, be sure to allow any mud to dry completely before trying to remove it. Once dry, use a brush to remove as much soil as possible. If there are still marks, try carefully moistening your shoes with steam before blotting dry. Then, brush again and use an eraser to remove any remaining dirt.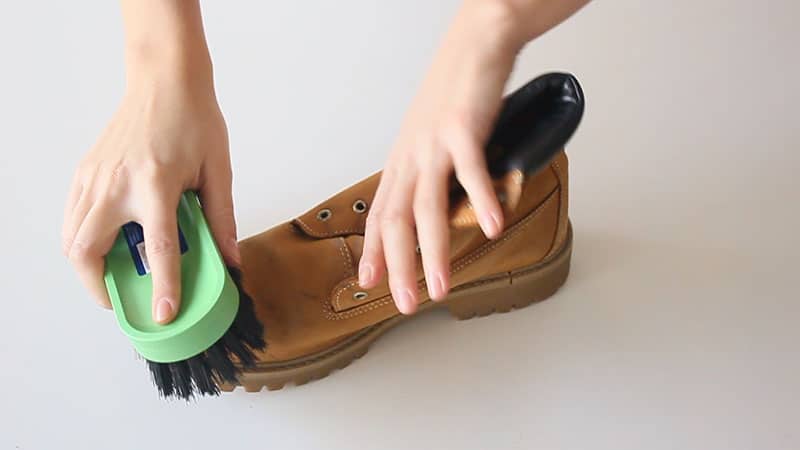 How to Clean Suede Shoes at Home
Although suede shoes may be delicate, there's no need to take them to a professional every time they need cleaning. By following a few easy instructions, you can remove dirt, mud, and marks from your suede shoes at home. Start by stuffing your shoes with paper and brushing them with a suede brush to remove light marks. For tougher spots, you can use an eraser. Marks from water, on the other hand, will need to be dabbed with a clean wet cloth before being blow-dried. If this doesn't completely remove them, you can brush the spot or use an eraser.
How to Clean Black Suede Shoes
Cleaning black suede shoes can be particularly challenging as fading can occur. To keep your black kicks looking great, follow a regular cleaning process. Then, once you've removed any dirt any stains, touch up faded or scuffed spots with black suede dye. Alternatively, use your finger to rub black crayon onto the area.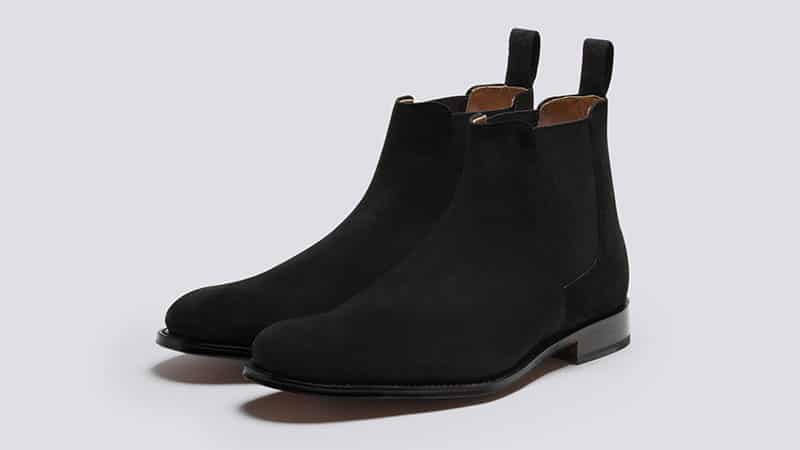 How to Clean White Suede Shoes
White suede shoes can make a stylish fashion statement but can also be notoriously difficult to keep clean. To keep your white shoes looking their best, be sure to use a suede protector and clean up any marks as soon as they occur. Start by blotting excess moisture before using an eraser to tackle stains. For further cleaning, use a soft cloth and white vinegar. Once dry, brush your shoes to restore the nap.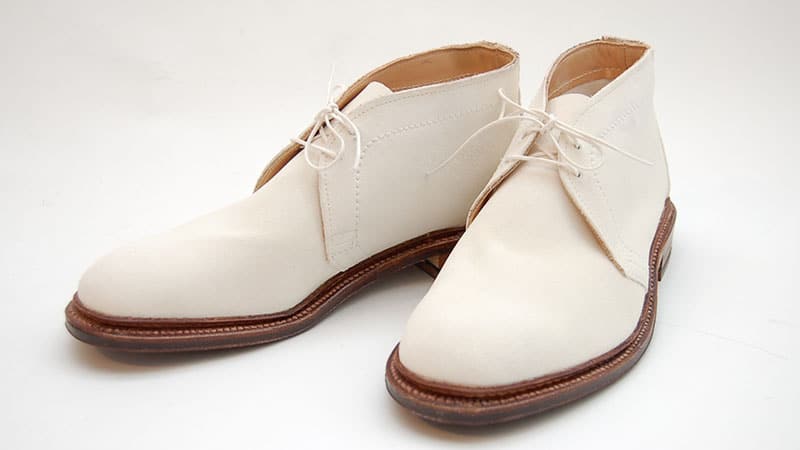 How to Clean Faux Suede Shoes
One of the benefits of faux suede is that it's more stain-resistant and durable than traditional suede. As such, it's easier to care for but does still require maintenance, regular cleaning, and the removal of marks. You can clean your faux suede shoes by brushing away excess dirt before wiping them with a mixture of water and vinegar. Then, stuff them with paper and allow to dry before brushing to restore softness.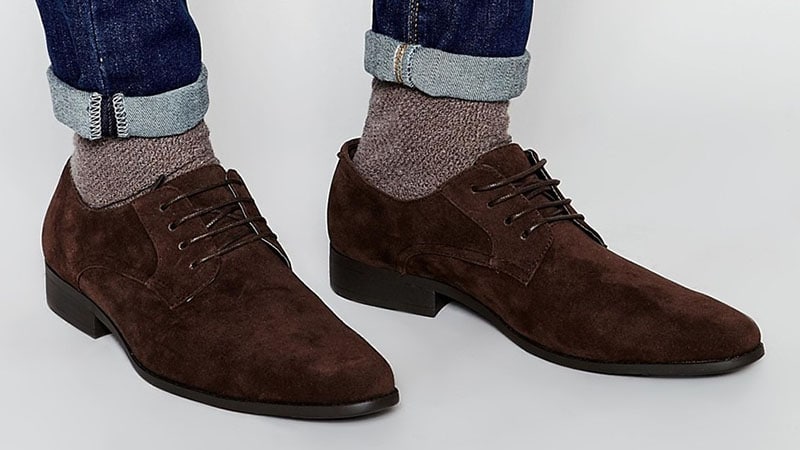 How to Clean Suede Shoes Without a Suede Brush
If you don't own a suede brush, don't panic. You can still keep your shoes looking fresh and fabulous. To remove dirt, try using a spare toothbrush instead. The toothbrush will work similarly to a suede brush to loosen the soil without damaging the material. Then, tackle stains and marks with the help of an eraser. Alternatively, use an emery board and steam to remove stains.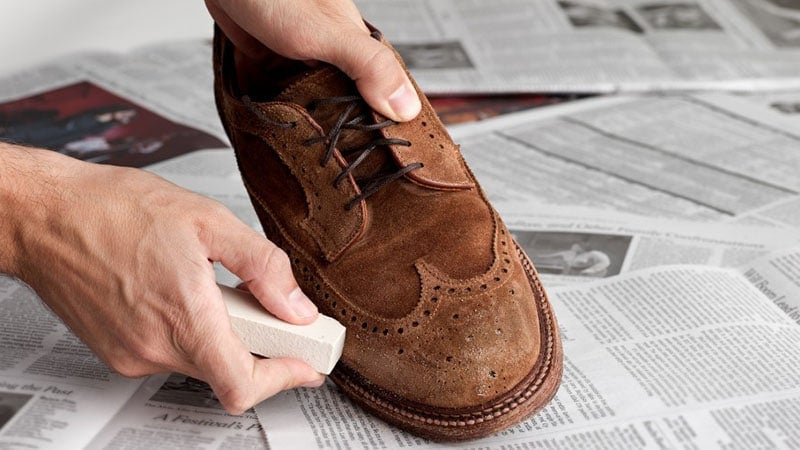 How to Clean Suede Shoes Without Suede Cleaner
If you don't have any suede cleaner, you can try to clean your shoes using just a suede brush and eraser. However, you may find that stubborn stains need a little extra help. In those cases, try using a small amount of soapy water or, if it is a food or salt stain, white vinegar to clean your entire shoes.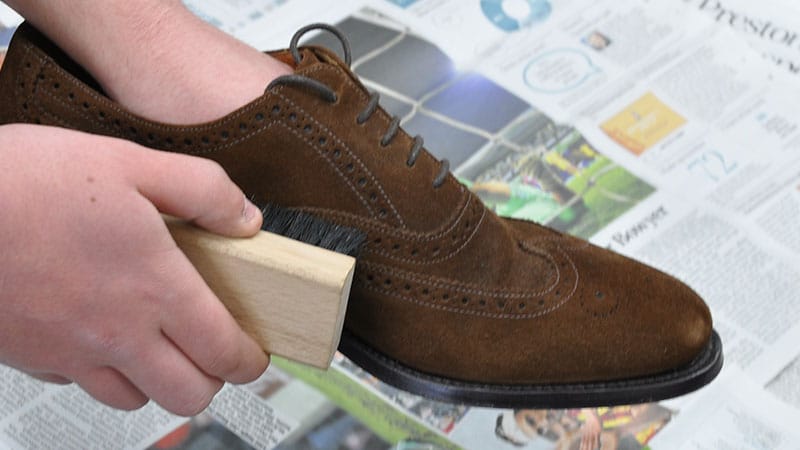 How to Keep Suede Shoes Clean
Maintenance and prevention are essential for keeping your suede shoes clean. After each wear, be sure to give your shoes a brush to remove any soil. When not in use, store your shoes in a dry place. You can also stuff them with crumpled paper or use a cedar shoe tree to absorb moisture and help maintain their shape. Finally, be sure to use a suede protector to seal fibres and prevent stains.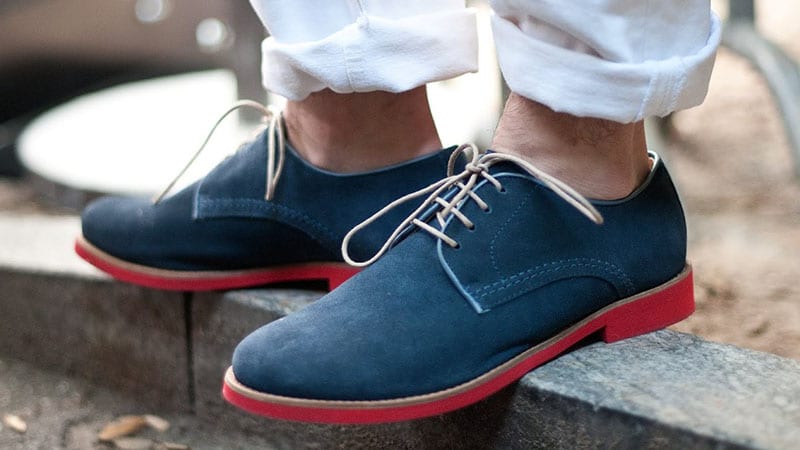 How to Clean Suede Shoes Tips
Before cleaning your suede shoes, remove the laces and insert a shoe tree or scrunched paper to help them hold their shape.
Invest in sued-specific products, including a protector, cleaner (which includes a brush, and eraser).
Use a soft brush to remove any loose dirt or dried mud.
Lightly scrub your shoes with a brush and cleaner to remove stains and stubborn marks.
After allowing your shoes to dry, you can make them feel soft once again by gently dry-brushing or using mink oil.
FAQs
How do you clean suede shoes without a suede brush?
If you do not own a suede brush but want to clean your shoes you can use a toothbrush or nail brush. When you begin cleaning, you want first to remove the laces and soak the brush in a small amount of suede cleaner. Put one hand inside the shoe to hold it in place, and use the other hand to begin brushing the surface to remove any loose particles and dirt. It would be best if you brushed with the grain using small circular motions. Leave your shoes to dry for 24 hours.
What household item can I use to clean suede shoes?
When cleaning your suede shoes, you may not want to buy all the necessary tools and cleaners, and the good news is you can make do with the things you have at home. Although it is worth investing in a good-quality suede-cleaning brush, you can also use a toothbrush or clean nail brush. You can use white vinegar for dirt, and you can also remove tough stains with an eraser. It is important not to use water to clean your shoes. Taking the time to care for them will ensure their longevity and keep them looking good and stylish.
How do you clean dirty suede?
If you want to remove watermarks or dirt from your suede shoes, you can clean them off using a clean cloth and blotting them. Do not wash your shoes with water.  You can also use an eraser for particularly tough spots. If you have mud on your shoes, it is best to remove as much mud and dirt as you can beforehand, taking time to do so gently to not scuff or affect the suede in any way.
Can you use soap and water to clean suede shoes?
You should not use soap and water to clean your suede shoes. Unless the fabric is treated with a protectant spray, cleaning it with water can harm the shoe. There are many suede products to purchase, or you can even use home alternatives such as vinegar. These will allow you to clean your shoes properly without damage. 
Is it OK to wash suede shoes?
You should avoid using water to clean suede shoes and instead use a cloth, a suede cleaning brush, and white vinegar to remove any dirt or grime.
SUBSCRIBE TO OUR NEWSLETTER
Subscribe to our mailing list and get interesting stuff and updates to your email inbox.