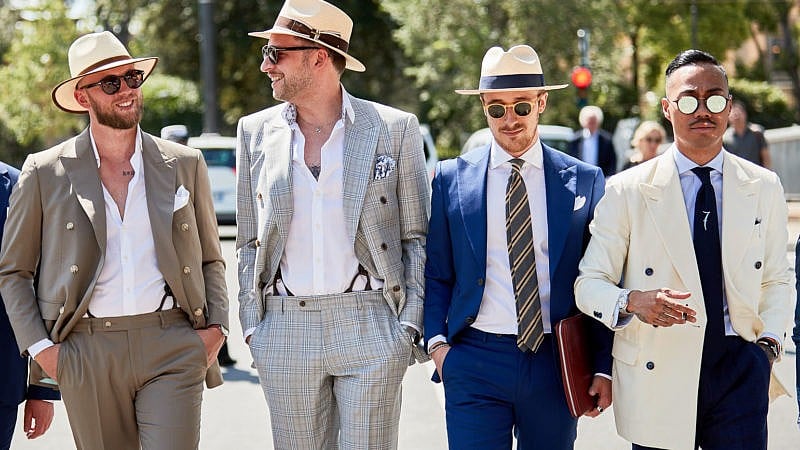 Are you seeking the perfect suit to take your wardrobe to the next level? It can be daunting to choose from all the different types of suits — single-breasted or double-breasted, notch lapels or peak lapels, two buttons or three? In this guide, we'll outline some of today's most popular men's suit styles and provide advice on how to choose which one is right for you.
Types of Suits
Single-Breasted Suit
The single-breasted suit is a popular choice for modern-day men. This suit style offers both functionality and versatility, making it suitable for various occasions. With its narrow overlap of fabric and one row of buttons, the single-breasted style gives an understated elegance that can elongate the torso and create a taller, slimmer appearance. Its notch lapel also adds to its sophisticated appeal. For those on the lookout for a new tailored suit, the single-breasted suit style is definitely worth considering.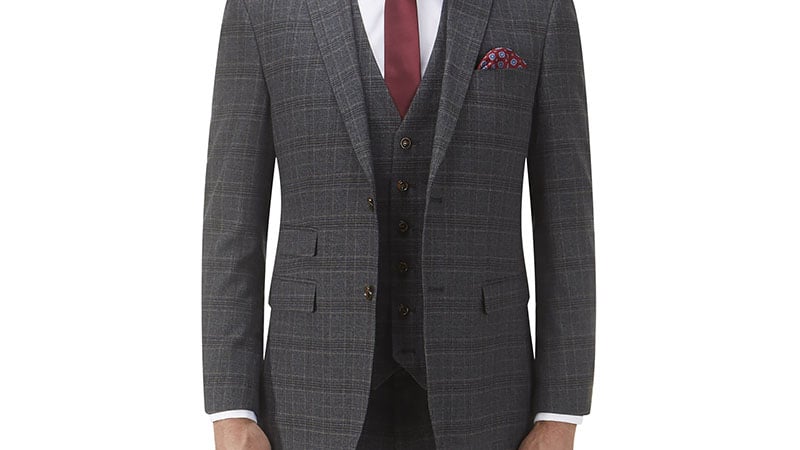 Double-Breasted Suit
When it comes to suit styles, the double breasted suit is a sophisticated option that never goes out of style. With its unique design featuring three to four buttons on either side of the jacket, this suit elevates any outfit to a level of elegance. The peak lapel adds an extra dash of sophistication, making your chest appear wider and more commanding. This suit is particularly ideal for slimmer men, as it provides an added layer to enhance the body's silhouette. With a comprehensive range of suit styles and fits available, the double-breasted suit caters to various preferences and is a must-have in your wardrobe for any semi formal or business casual event.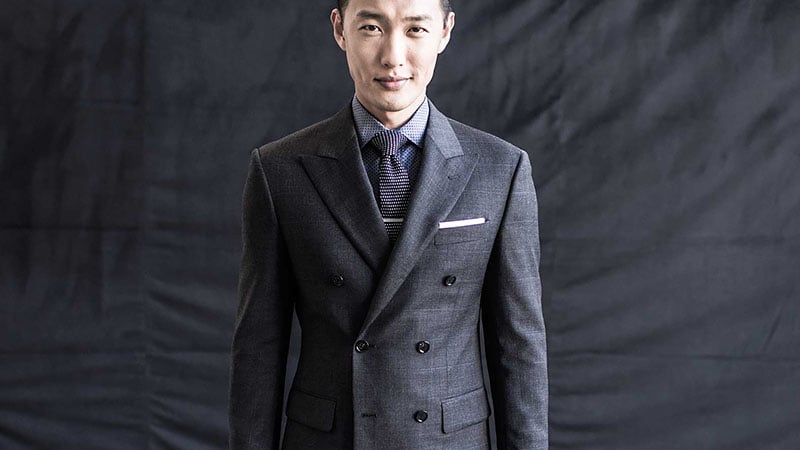 Unstructured Blazer
For the laid-back man looking for something a bit more casual and comfortable, an unstructured blazer is a must-have in your wardrobe. While suits are typically associated with formality, unstructured blazers offer a relaxed fit and feel that make them perfect for any occasion. This suit style is lightweight and roomy, allowing you to wear additional layers of clothing underneath. Made to mold your body shape, the unstructured blazer drapes naturally and gives you a relaxed fit that's perfect for any body type. It's a great choice all year round and can be easily paired with jeans or chinos.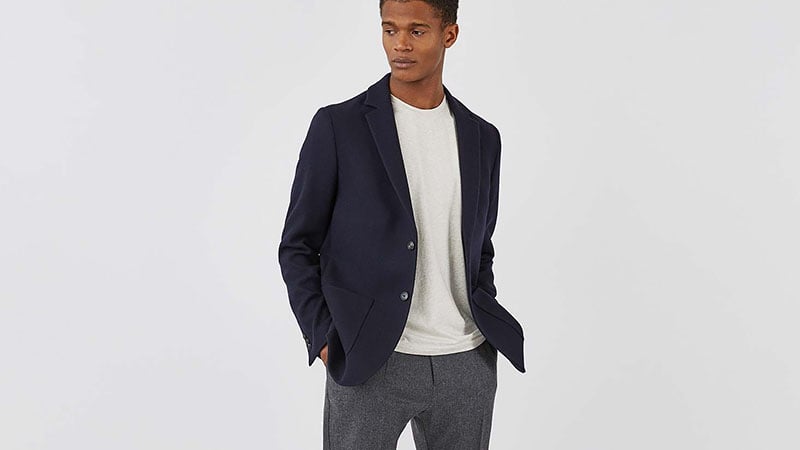 Half Canvas Suits
When searching for a suit on a budget, navigating the different suit styles available can be overwhelming. However, a half-canvas design is a practical and cost-efficient option worth considering. With a sewn-in canvas piece in the chest and lapel of the jacket, this design provides excellent breathability, comfort, and durability that a glued interlining cannot match. Moreover, the bottom of the jacket is fused, ensuring affordability without sacrificing quality. Compared to other types of suits, a half canvas design is a smart choice for those needing a budget-friendly option.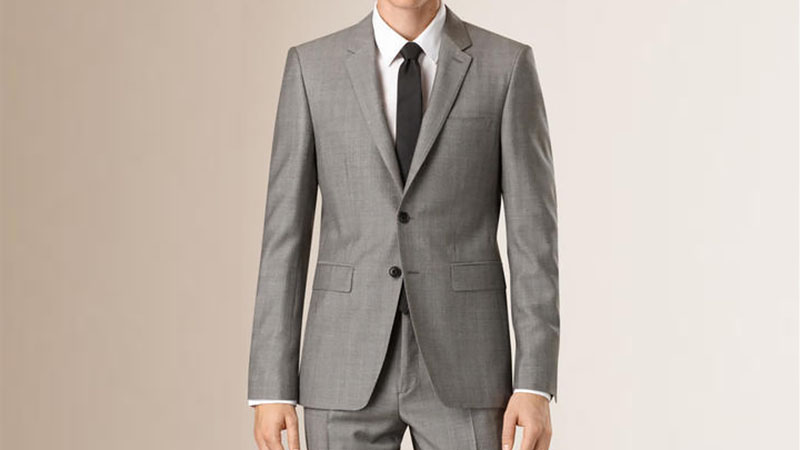 Full Canvas
The full canvas design reigns supreme for those looking for the best quality in a suit. This type of construction allows the fabric to hang properly and mold to the body over time, resulting in the most perfectly fitting suit imaginable. While it is often more expensive than other suit styles, the full canvas is also the most long-lasting option, providing excellent value for the price. One of the biggest selling points of the full canvas is its ultimate flexibility, meaning that the wearer can move freely and comfortably without the suit feeling confining or restrictive.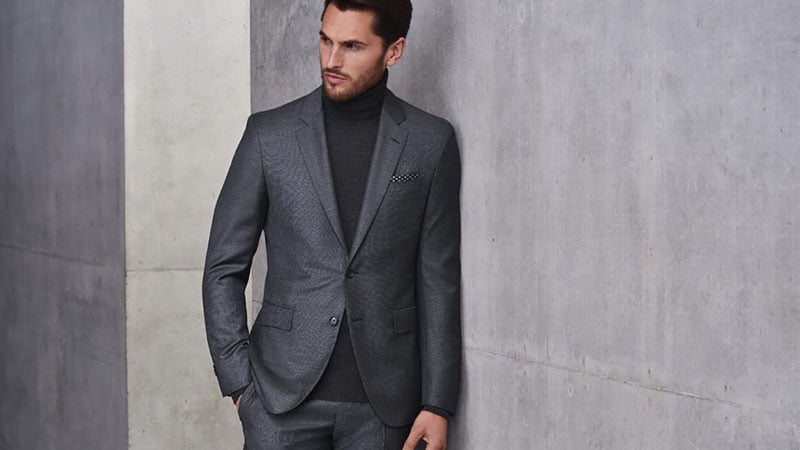 Suit Styles
Notch Lapel
The notch lapel is a classic, timeless suit style that stands the test of time. Defined by the v-shaped notch where the jacket collar meets the lapel, this style is the most common lapel you can get and can be found on everything from single-breasted suit jackets to coats and blazers. The notch lapel is perfect for those who want to achieve a traditional yet contemporary look that is both stylish and sophisticated.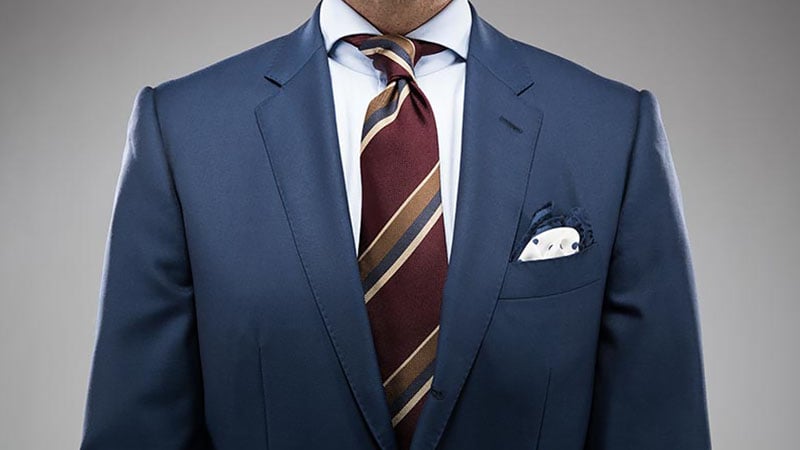 Shawl Lapel
The shawl lapel is one of the more unique and less frequently seen lapel types. Sporting a distinctive rounded edge, it is most commonly found on formal wear such as dinner jackets and tuxedos. Due to its elegant and understated appearance, it's no surprise that the shawl lapel is best suited for black tie events or weddings. This style of lapel has retained its popularity throughout the years due to its timeless appearance.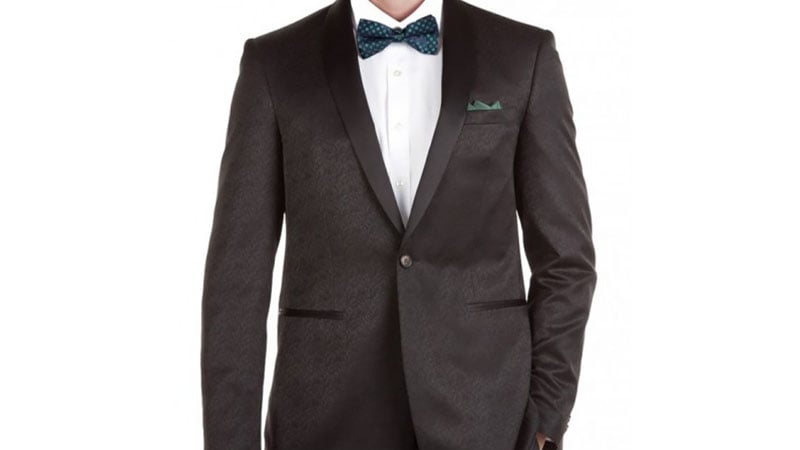 Peak Lapel
A jacket with a peak lapel is defined by the pointed, upward-facing edges; this type of lapel instantly exudes a sense of elegance and sophistication. Not only does it elevate your look, but it is also the most expensive type of suit lapel – a testament to its exclusive nature. The peak lapel's design has a unique way of drawing attention upwards, shifting the focus to the shoulders and contributing to a lengthening effect. Unsurprisingly, it's a popular choice for individuals looking to create a taller appearance.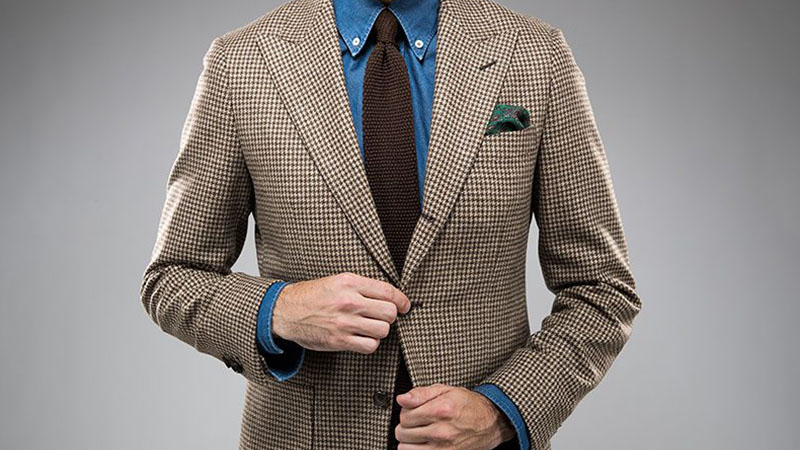 Centre Vent
The center vent is defined by a small slit on the backside of the blazer or suit. Specifically, when the vent is cut up in the middle, it's called a center vent. While a center vent can provide ease of movement and a contemporary look, the suit jacket may part slightly when your hands are in your pockets, potentially exposing your back. It's key to remember that the center vent should remain closed when you're wearing the jacket.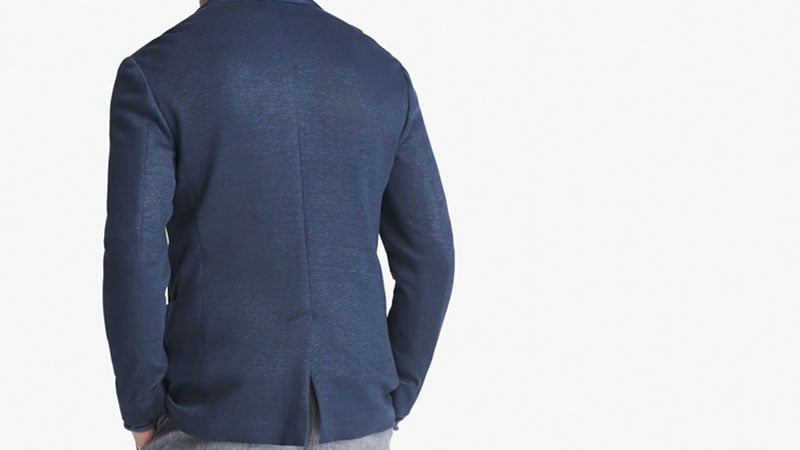 Side Vent
Center vents not only provide a sleek and elongated appearance that is flattering for most body types, but they also offer greater form through the midsection of the jacket while maintaining flexibility below the waistline. An added bonus is that side vents result in less bunching and discomfort when seated, making it an ideal option for those on the go. While side vents are the most expensive type of vent to manufacture, their polished and sophisticated look makes them well worth the investment.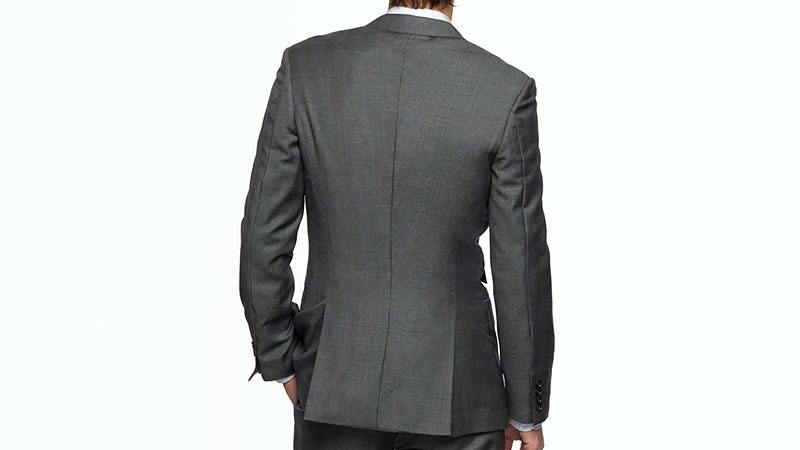 No Vent
A jacket without vents is popular among those looking to achieve a slimmer, more tailored look. The lack of vents allows the jacket to hug the torso, creating a more sophisticated silhouette. This suit style works particularly well for slender or shorter males who want to add a touch of refinement to their wardrobe. However, it is essential to note that the snug fit means less room for movement, so those who prioritize comfort may want to consider other options.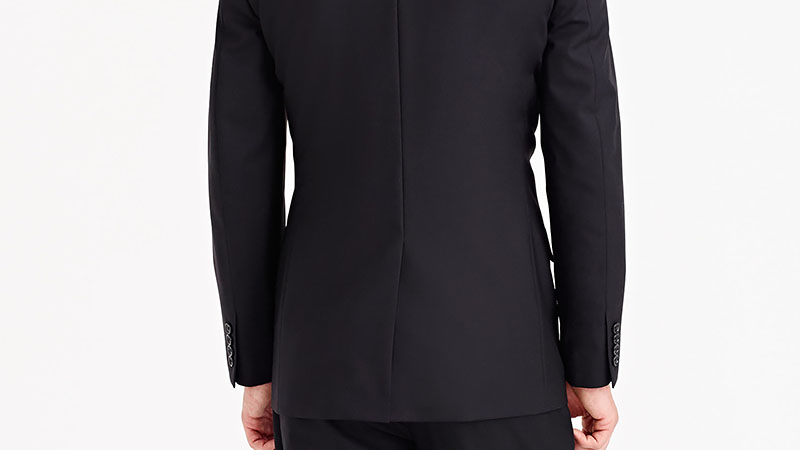 Patch Pocket
The patch pocket is a versatile suit style that can be found on jackets. Unlike traditional pockets that are hidden, patch pockets are sewn onto the outside of the jacket, creating a unique, functional, and fashionable look. Not only do patch pockets serve as a practical place to store your phone or keys, but they also add a touch of style to your ensemble. Choosing a jacket with patch pockets allows you to create a stylish appearance without looking too overdressed or formal.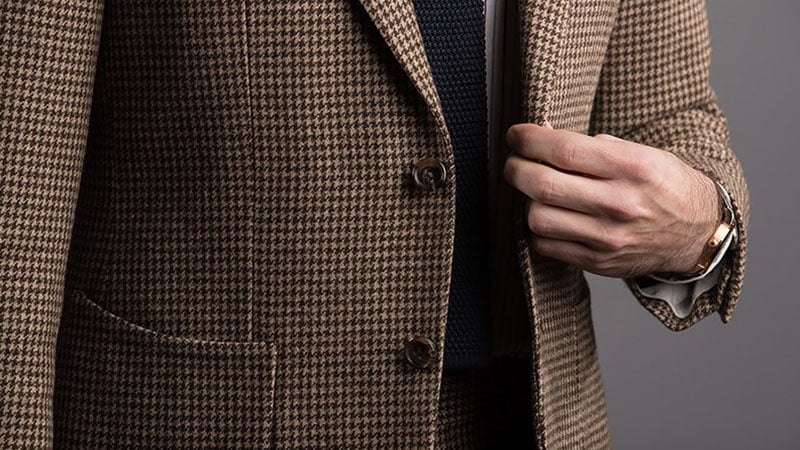 Welt Pocket
A welt pocket is a sophisticated and timeless suit style that can be found on many high-end jackets and coats. This type of pocket consists of a rectangular opening that is typically lined and attached to the inside of the jacket. One or two flaps can be added to the pocket for extra security and elegance. Welt pockets are often considered the most formal type of pocket and are commonly found on eveningwear.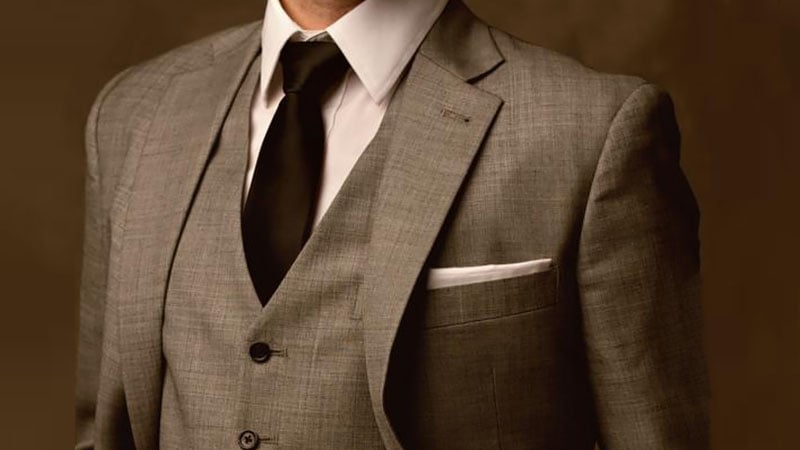 Jet Pocket
While patch pockets are a more casual option, the jet pocket is a little more formal. They are also the most common type of pocket, sewn on the jacket's inside. Because the pocket is almost entirely internal, the jetted suit tyle is a great option for your more formal suit jackets. By keeping the pocket on the inside, the lines of the jacket appear more polished and sleek.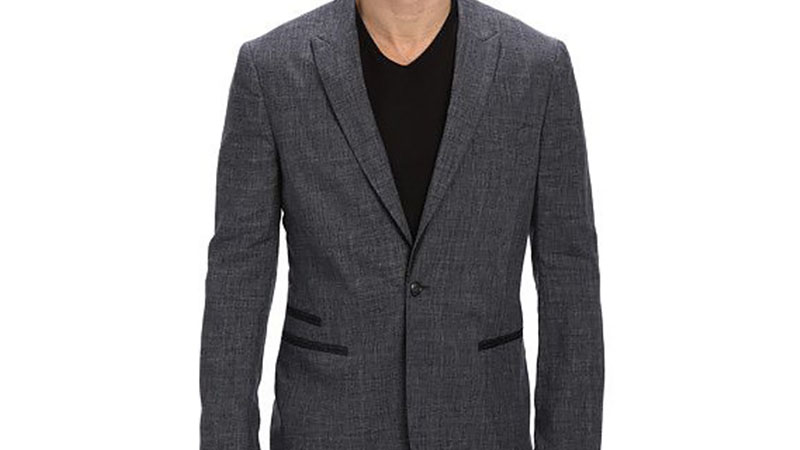 What are the different types of men's suits?
There are several men's suits to choose from; these include single-breasted, double-breasted, and an unstructured blazer best paired with jeans or chinos. There are also the half canvas and full canvas options; the latter is considered the best quality.
How do I choose a suit style?
Several factors go into determining what suit style is best for you. Some things to consider include your budget, the fabric, the function, detailing, and the fit and tailoring.
Do men's suits go out of style?
Certain trends in menswear come and go, but suits that will never go out of style are the classic fit. These garments focus on shaping the body but leave enough room around the chest and waist to be comfortable. They are also a popular and versatile choice and can be dressed up or down. Picking a neutral color will ensure your suit lasts more than a season.
SUBSCRIBE TO OUR NEWSLETTER
Subscribe to our mailing list and get interesting stuff and updates to your email inbox.