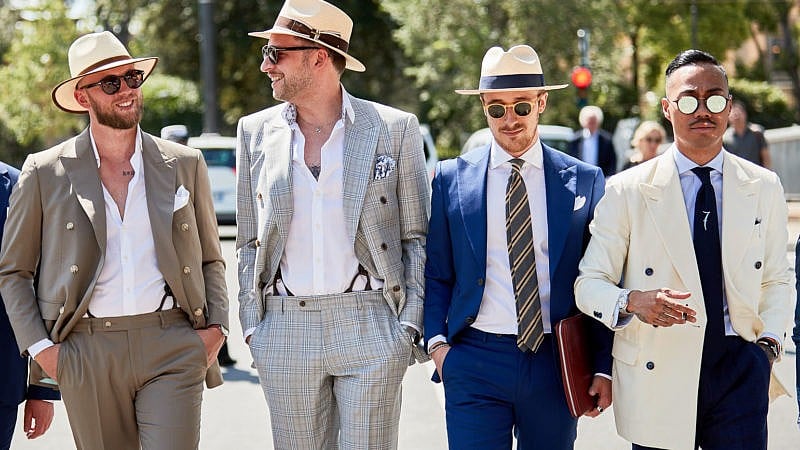 The world of suits can be difficult and sometimes confusing to navigate. When you walk into a store looking to buy a suit, it's easy to get overwhelmed by the number of choices available. Every gentleman needs at least one suit in their wardrobe that they can fall back on, which is why we've developed this guide to men's suiting styles and details. From how it should fit, all the way to what type of lapel you should have on your jacket, we've got you covered.
Suiting Styles
Single Breasted Suit
If you're a modern man after a suit that's sleek and stylish, then the single-breasted suit might just be for you. This style of suit has one column of buttons and a narrow overlap of fabric. Single-breasted suit jackets and blazers typically have two or three buttons and a notch lapel. The cut of the suit makes just about every gent's frame look longer. Plus, they are great for both social and business events. The single breasted suit jacket is simple, versatile and timeless, which is why it is so popular with men of all ages and physiques. Because it's simple and lacks any bulk, the single-breasted jacket can easily be worn with a coat over the top of it and a formal shirt, T-shirt, polo shirt or even a sweater underneath it.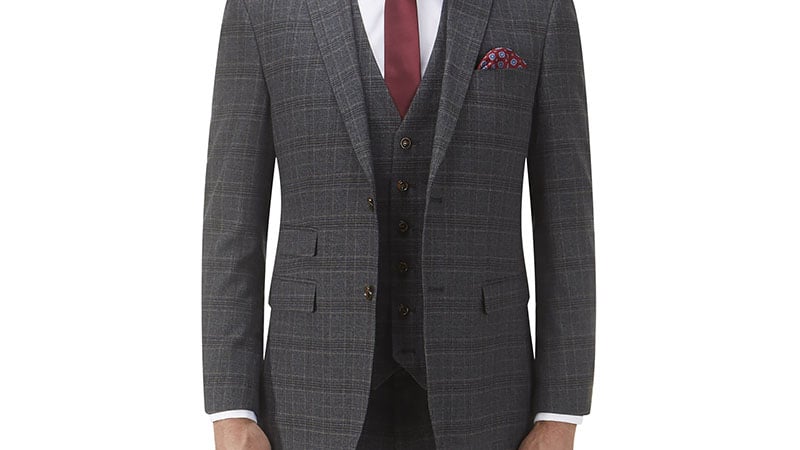 Double Breasted Suit
The term 'double-breasted' refers to a jacket or coat with two parallel columns of buttons and overlapping front flaps. The typical double-breasted suit has one to four rows of buttons, only one or two of which are functional. You'd be wrong to dub double-breasted blazers as dated, stuffy and grandpa-esque. A sophisticated cut, the double-breasted suit has been adapted to the modern man. And we love its timelessness. The double-breasted fit has been spotted on some of menswear's most stylish gents, including David Gandy and Lino Leluzzi. Ideal for the guy who wants to pack a style punch this season, whether that's for days in the office or weekend events, double-breasted suits in quality fabric, neutral or subtle print, and a slim, tailored fit makes the perfect addition to your current wardrobe.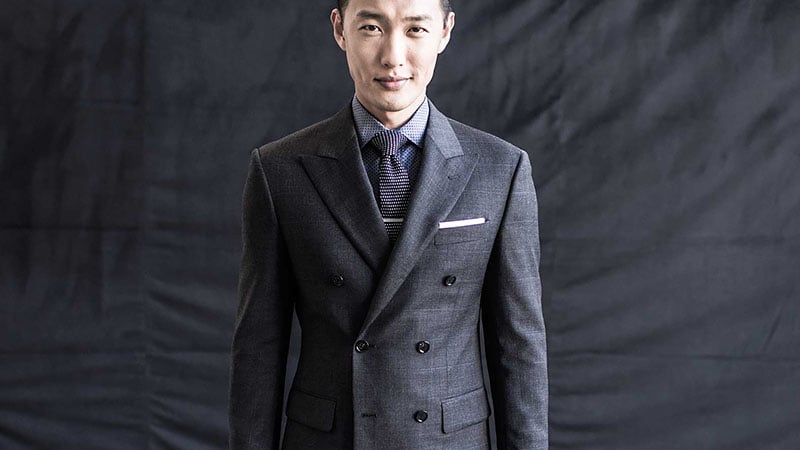 Unstructured Blazer
An unstructured blazer is one that's comfortable and more relaxed than your average. Though the blazer has in a sense remained true to its beginnings, it's also a smart-casual staple with variations that transcend dress style and age. The unstructured blazer is the most casual of them all—which makes it easy to team with jeans or chinos. It's usually reasonably lightweight, more so than a textured blazer, and cut to be roomy enough to fit a shirt and jumper underneath. What's incredible about this item is that it can be an alternative to your jackets or blazers; throw one on over a t-shirt, shirt or jumper, and pair it with minimal trainers or brogues. This style doesn't go too casual, but it's also not ultra-smart, making for a chic, unexpected look.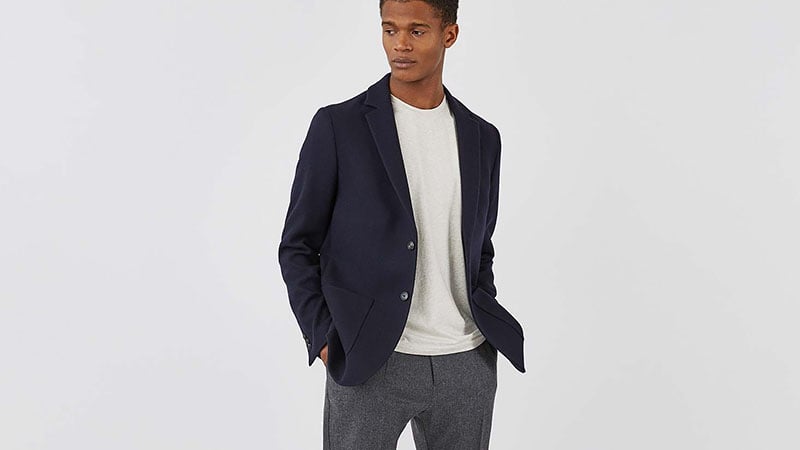 Half Canvas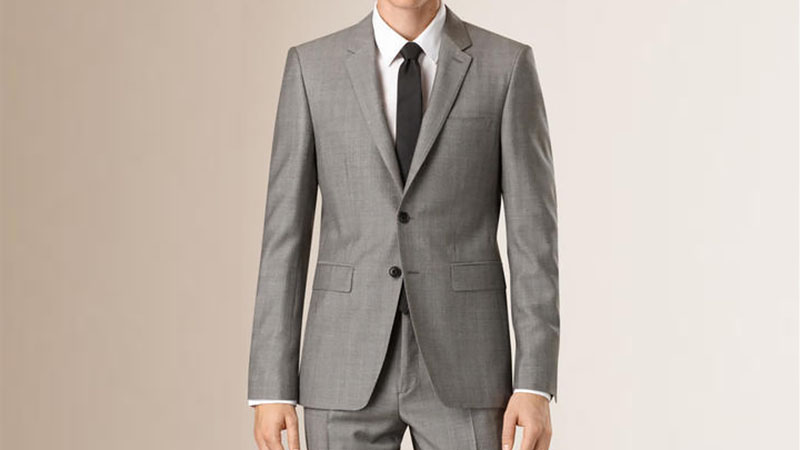 Full Canvas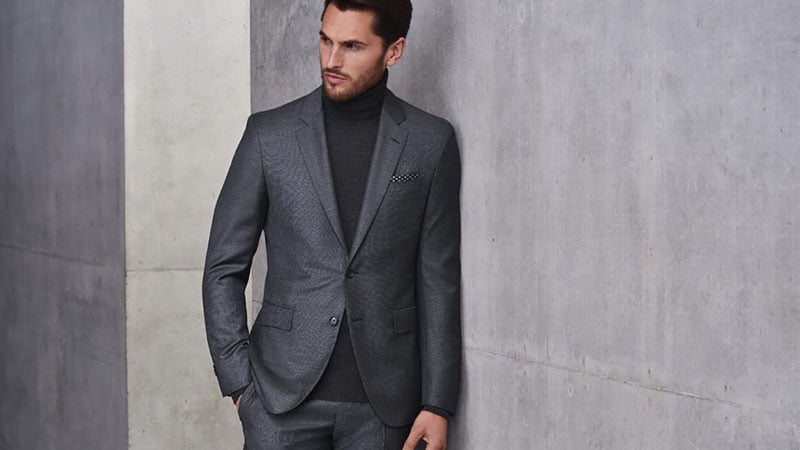 Suiting Details
Notch Lapel
The notch lapel is the most common type you'll find on modern suits. If you take a look through your wardrobe, you're likely to come across a notch lapel or two. A literal notch defines this lapel. It's the section where the bottom of your collar and the top of your lapel meet. There's typically a 90-degree angle at the point of connection. You will find the notch lapel on everyday business suits, but it's suitable for a variety of occasions. In fact, it's the most versatile lapel around. It works for all suiting styles and body types.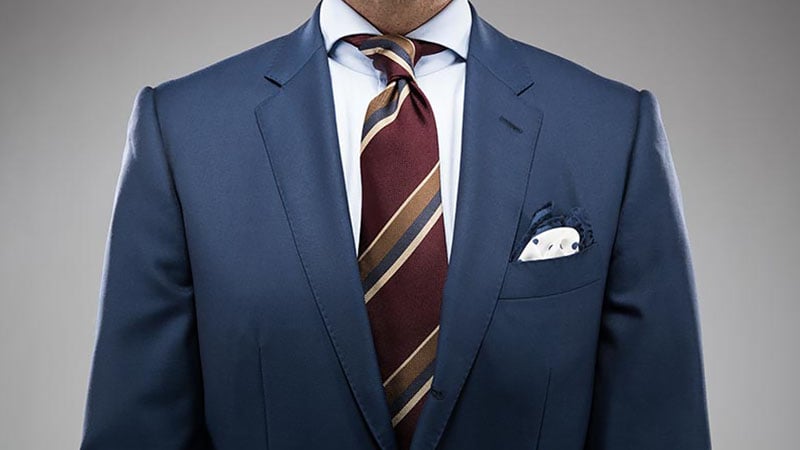 Shawl Lapel
Where the peak lapel has a smaller focus than the notch lapel, the shawl lapel is the notch's opposite. The shawl lapel doesn't have any breakpoints. Instead, it's constructed as one constant curve with no visible separation between the lapel and the collar. While it works well for most body types, it's not appropriate for all occasions. You should only sport a shawl collar to the most formal events. Think classic black-tie galas, evening weddings and any event with a red carpet. These events aren't just appropriate for a shawl collar; they basically require it. Where the type of lapel once seemed like a minor detail, it has become the ultimate indication of a fashion-forward, well-dressed man.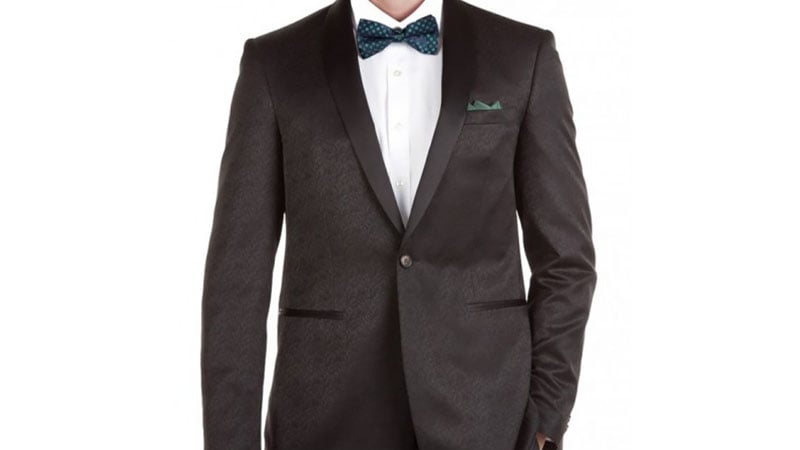 Peak Lapel
The peak lapel is a bit bolder and forthright. It's characterised by sharp edges that point upwards, angled toward your shoulders. Compared to the everyday look of the notch lapel, peak lapels are more daring and thus reserved for more specific occasions. You'll find this stylish lapel on double-breasted blazers and less common suiting options. It's most suited to black-tie events, weddings and any other occasion that requires a serious formality.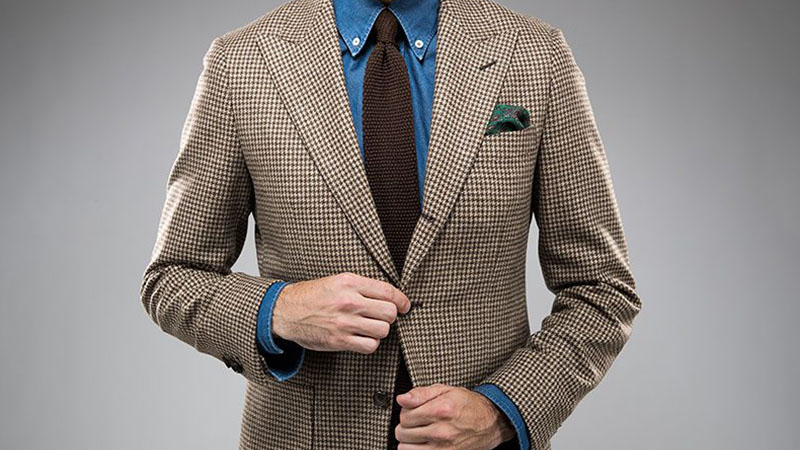 Centre Vent
In the back section of the jacket, you've got openings. These openings are there to give a man room and the ability to move, and that's the actual origin of the vent. You'll notice that some jackets have a centre vent while others have two side vents. Both types meet all the initial requirements and sufficiently serve the intended purpose. However, each type of vent has different functionality and aesthetic benefits. The centre vent is great for slim men that don't require a big amount of flexibility in the bottom half of the jacket. It keeps the jacket near the hips but doesn't permit as much tapering through the waist. The centre vent is seen more in off-the-rack options because of it being a cheaper form of production.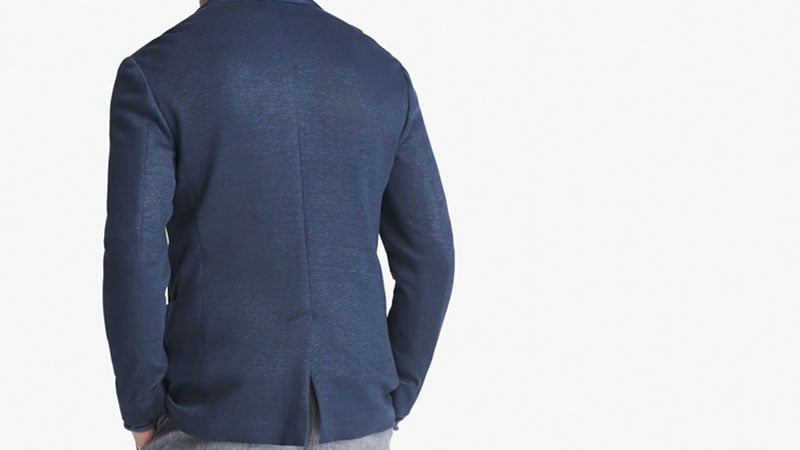 Side Vent
Two vents are perfect for the modern cut suit. The vents allow for better shape through the midsection of the jacket without removing the maneuverability below the waist. The majority of men look better with two vents as it creates cleaner vertical lines from the back, front and sides. Both vent types will get things done; it just comes down to personal preference and your body type. Ask your fitter to determine which vent will work best for your physique and the fit you're trying to achieve.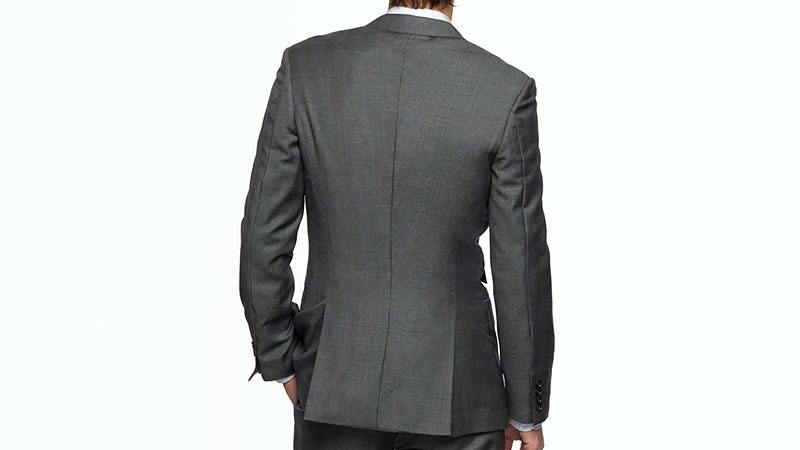 No Vent
Preferred by Italians, the no vent style is more fitted. The downside to this style is when you put your hands in your pockets or sit down, the jacket creases and bunches up in the back. The no-vent looks great on smaller, petite men, or on short men who are a bit stout. The reason behind this is it can wrap tighter around the torso and slim up the hips to give you a slimmer, more monochromatic profile. It just allows the eyes to go up and down and it makes you appear slimmer.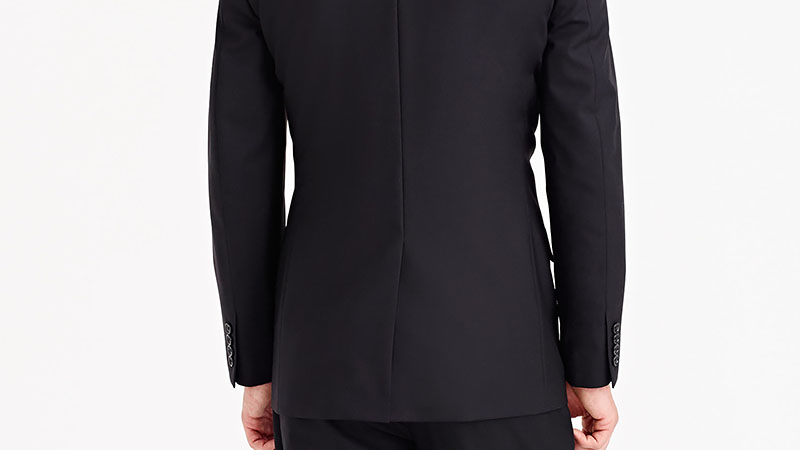 Patch Pocket
Perhaps the easiest pocket to create, the patch pocket is sewn on the outside of the garment rather than between the shell and the lining. The shape and size of the patch pocket can vary greatly. Round and bevelled pockets are common cuts but not as popular as square-shaped pockets. The possibilities are endless. Generally speaking, patch pockets are usually large and serve to break up the lines of the jacket, creating a more informal look. Just keep in mind that even if you find the patch pockets convenient for pocketing all of your belongings (wallet, keys, phone etc.), you should treat the patch pockets no different than straight pockets. Be gentle with your garment.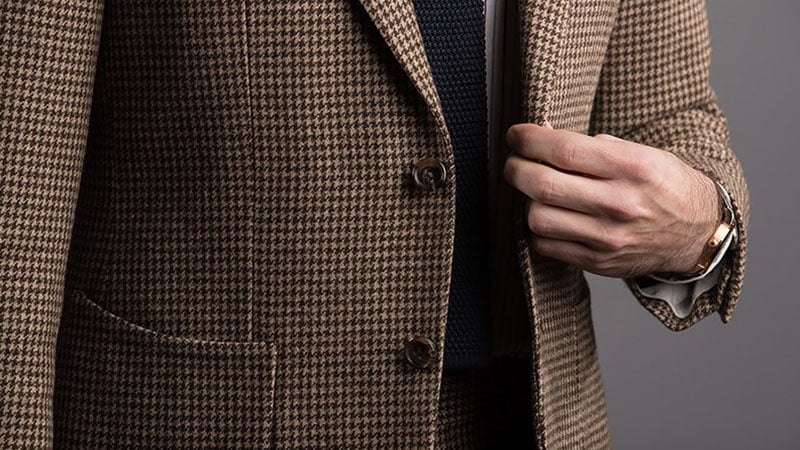 Welt Pocket
The welt pocket consists of a rectangular opening that may have one or two flaps. These are the most formal pocket style, appearing on evening wear and formal dress alike. Their appropriateness for formal clothing lies in their streamlined appearance since all you can see of the pocket is a slit. They look incredible on any sort of structured piece of clothing, especially a suit that you want to look really sharp and polished.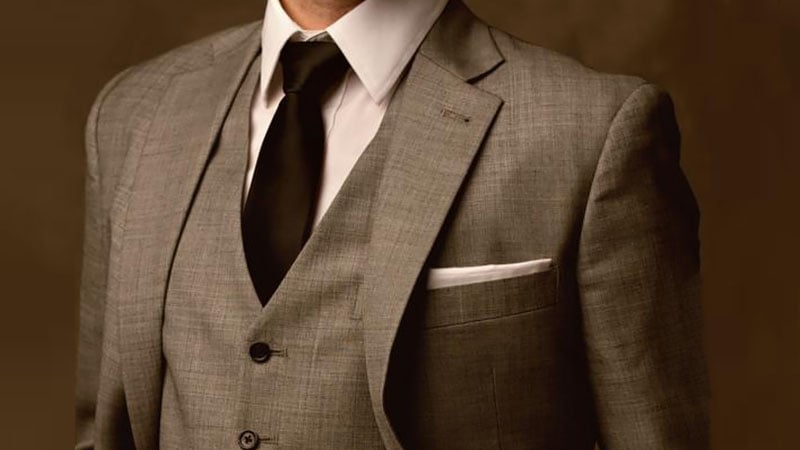 Jet Pocket
A jet pocket is one of the most common pocket styles. It forms the basis for many other pocket types used in coats, waistcoats and trousers. While patch pockets take your blazer or suit to a pretty casual place, the jet pocket takes things to a more formal level. Jetted pockets are almost the opposite of patch pockets. While a patch pocket is entirely external to the body of the jacket itself, the jetted pocket is almost completely internal. Instead of a pouch sewn onto the outside of the jacket, a jetted pocket is a slit in the coating of the jacket, with the pouch hanging inside. By keeping the pocket purely internal, the lines of the jacket are inherently more clean and sleek. It's perfect for your impeccably tailored tuxedo or dinner jacket.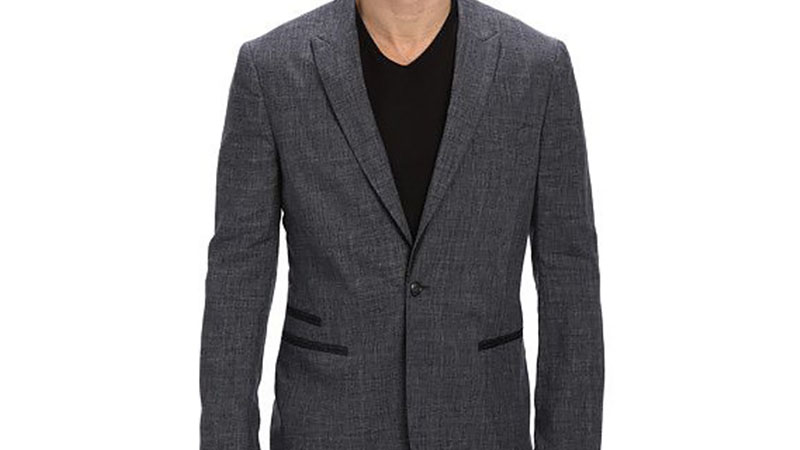 SUBSCRIBE TO OUR NEWSLETTER
Subscribe to our mailing list and get interesting stuff and updates to your email inbox.