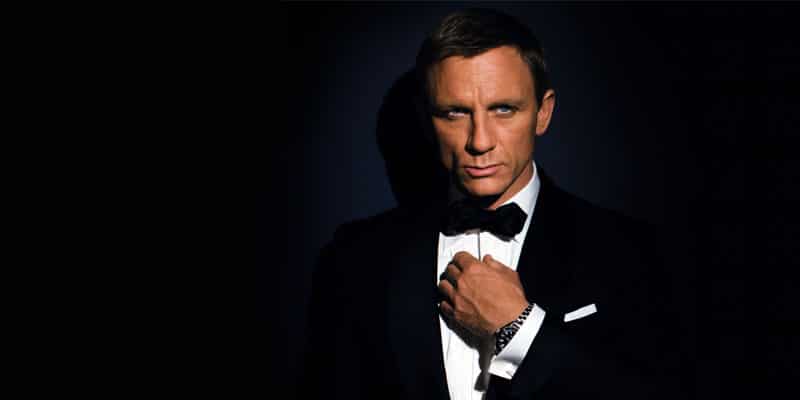 What is Black Tie Dress Code?
The black tie dress code is formal evening wear traditionally worn for dressy social occasions. The most pivotal tip when wearing this attire is to keep it simple. Classic black tie attire should be tailored to perfection, meaning all components should skim your frame appropriately; looks should not be too tight and certainly not too baggy. A black tuxedo is one of the most alluring options, given it can be worn countlessly and won't date. There are several key components to perfecting black tie dress code, and our guide will keep things simple, just the way your approach to this dress code should be.
Related: How to Dress Semi Formal
Related: Hot to Dress Business Casual
The Jacket
Opt for clean, sleek lines when trying out potential tux jackets. Keep looks minimalist, ensuring your black tie looks withstand the test of time. Single-breasted dinner jackets work universally well, and black is perennially stylish.
A well-tailored black tuxedo is the best option for a classic look that won't date and can be worn time after time. That being said, there is something wonderfully dimensional about a deep midnight blue tux. This colour option will not date and will work incredibly well with certain skin tones, adding a subtle twist to classic looks. Alternatively, a velvet dinner jacket is a worthy alternative, lending vintage references to black tie attire. When opting for a velvet jacket, go for a subtle black pair of trousers to ground the looks. Regarding lapels, you can opt for peak or shawl styles.

The Peak Lapel
More popular, peak lapels are well structured and are incredibly useful for enhancing the broadness of shoulders and overall shape. Simplistic and universally flattering, tux blazers with peak lapels work well with different body types and heights.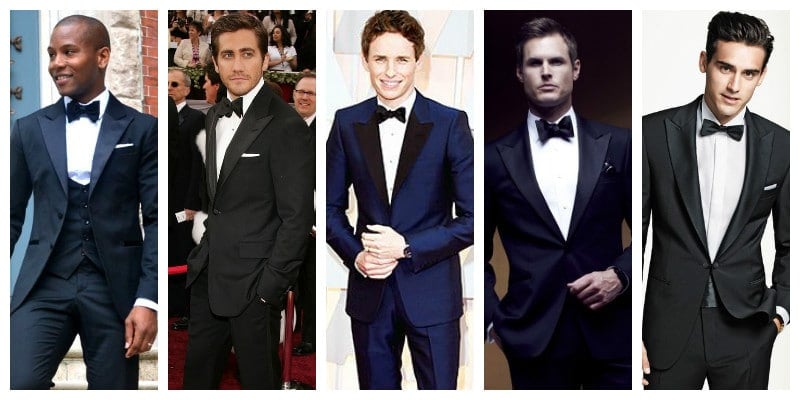 The Shawl Lapel
The shawl lapel tux boasts a smooth conjoined lapel. Sleek, clean and minimalist, this style of tux will lend a more stylish shape to black tie looks. Keep the proportions in mind when trying out this tux style ensuring your look is complementary to your build and the other components of your attire.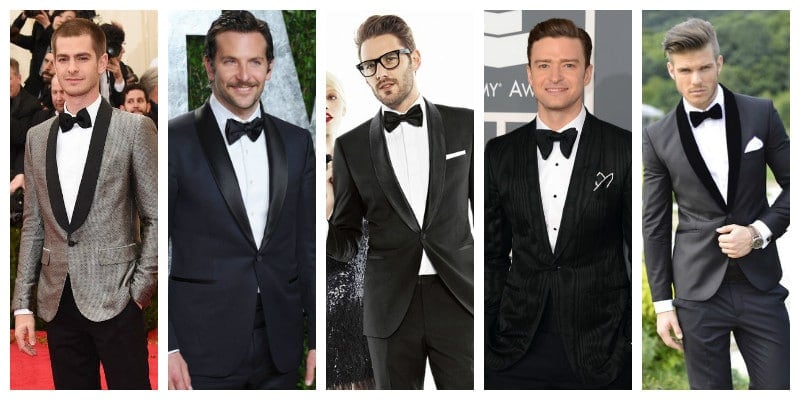 The Trousers
Tux trousers should match your jacket unless you have opted for a velvet jacket, which should be paired with a grounding, black pair of trousers. A simple, yet crucial element is to ensure that your trousers are hemmed, and are not too long, nor too short. Ensure you tailor your trousers as this will elongate your proportions suitable for formal looks. A slim fit tux tends to be a flattering cut for most body types, and registers classic, yet still looks youthful.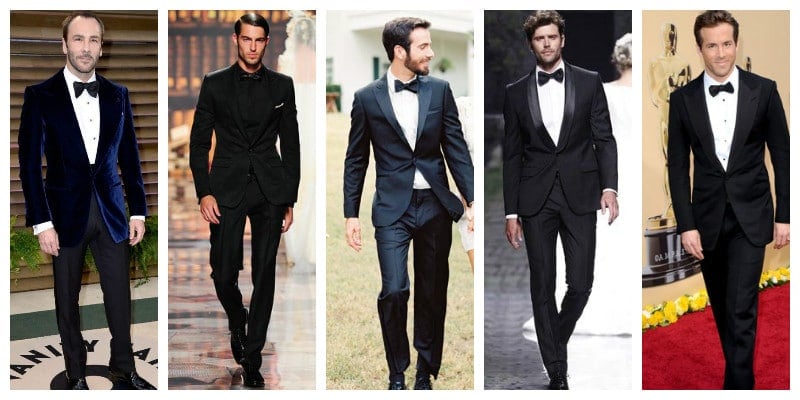 The Dress Shirt
As with all the components of black tie wear, keep things simple. A classic white turn down collared dress shirt in a high-quality fabric is what you should opt for. Clean, minimalist, timeless. Keep things simple, ensuring your dress shirt is not convoluted, certifying it doesn't distract from the other minimalistic elements of classic black tie attire.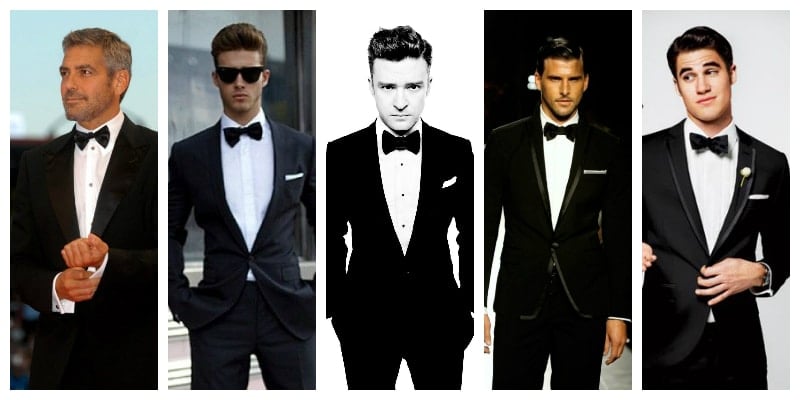 The Dress Shoe
Patent leather dress shoes are suitable for black tie looks. Keep things classic, but highly youthful with slightly narrow round-toed shoes. A shiny pair of patent shoes will add dimension keeping looks dressy.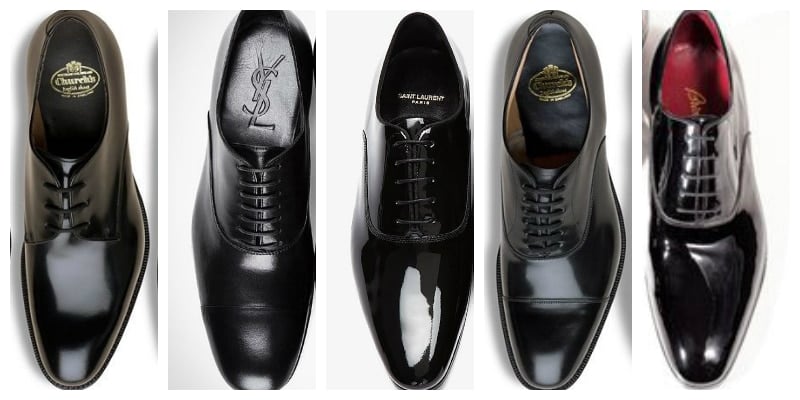 The Bow Tie
Black Tie attire traditionally calls for a bow tie. Matching your bow tie to the facing of your tux is standard, but do not feel too limited by this traditionalist approach. Go for coloured bow ties in differing formalistic textures for a variation on your black tie looks, but stick with classic colours.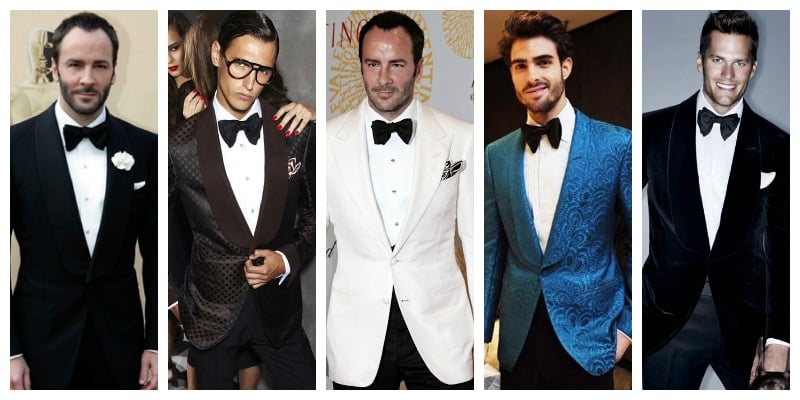 The Finishing Touches
A little bit of diversity can go a long way when it comes to finalising your black tie looks. Opt for satin scarves for a vintage nod that's not too conspicuous and keep cufflinks simple. As usual, ensure that your hair and grooming are perfect. Your signature scent for Black tie looks should be something daring, stark and prominent, which will lend an additional dimension to a well-tailored tux that is notable and worth remembering.