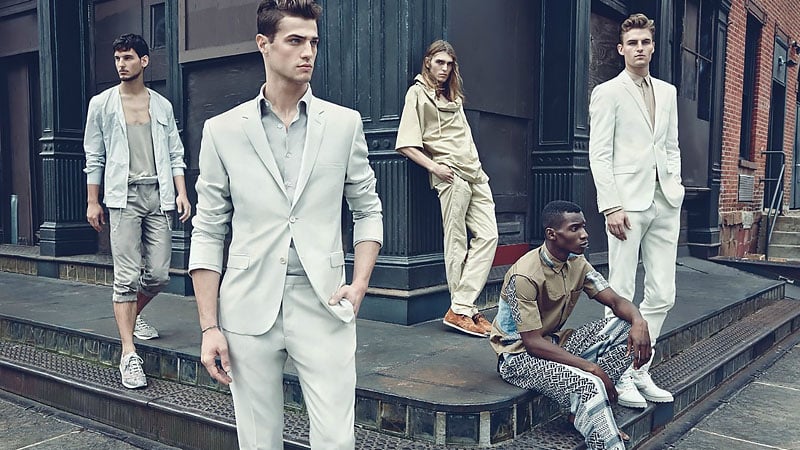 Fashion is one of the best ways to express your personality. Whether you enjoy gaming with friends, playing music, or reading a book in the library, there is a different way to showcase who you are. Thanks to online trends, fashion designers, and pop culture, there are endless ways to dress, no matter the occasion. Here is a guide for all of your fashion choices, with 30 types of men's fashion aesthetics and clothing styles to try.
RELATED: A Guide to Men's Dress Codes for All Occasions
1. Casual
The casual aesthetic for men is pretty simple and easy to adapt to your own style. Starting with the basics, like a pair of jeans or chinos, you can add a T-shirt and sneakers for an everyday look. This is the ideal dress code for the most laid-back events, such as hanging out with friends or having a BBQ. When temperatures dip, add a sweater or jacket over the top and swap out your sneakers for boots – this will maintain the informal feel without giving you the chills.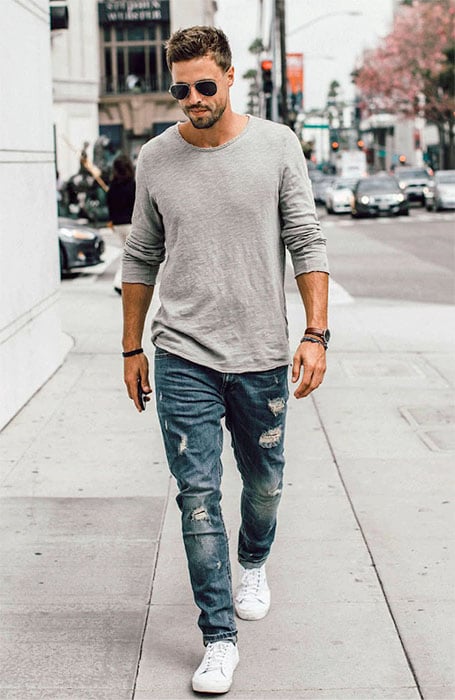 Get the Look
2. Smart Casual
Unlike the casual dress code, smart casual combines the laidback aesthetic of casual dressing with a work-appropriate flair. This includes pieces of clothing like a blazer, dress shoes, or a business shirt. This dress code calls for a neat and tidy appearance. Play with color and throw in a few different textures and patterns to create a multi-dimensional aesthetic without feeling too overdressed or looking messy.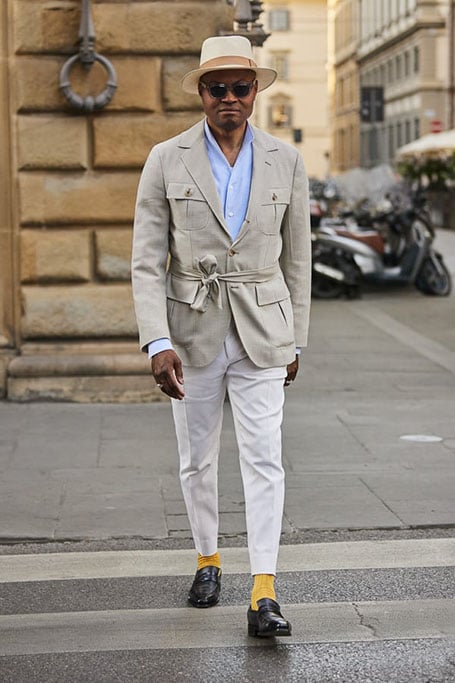 Get the Look
3. Business Casual
Similar to the smart casual dress code, business casual combines elements of laidback garments with a dressed-up feel. Using core pieces like a button-down shirt, chinos or denim, and dress shoes, you can then mix and match unique pieces that speak true to you. Play with colors like brown, black, charcoal, and white for an all-season wardrobe, but throw in shades like navy blue or green if you're feeling bold. Essentially, whatever would look great in an office environment is what you should be aiming to achieve.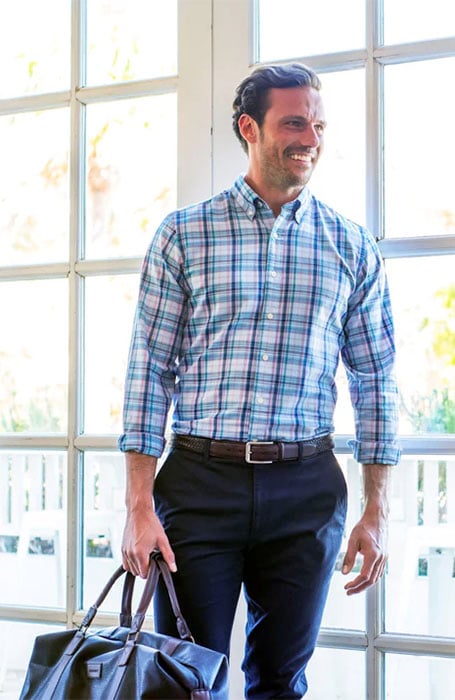 Get the Look
4. Business Formal
Business formal dress code is one step above business casual but remains in the same family. Staying true to the office attire, you will need pieces like a button-down shirt and dress shoes. However, swap out chinos with a pair of suit trousers and add a matching blazer to complete the look. If the event you are attending calls for it, wear a full suit and stick to neutral or dark shades. The best colors for this dress code include navy blue, gray, or charcoal.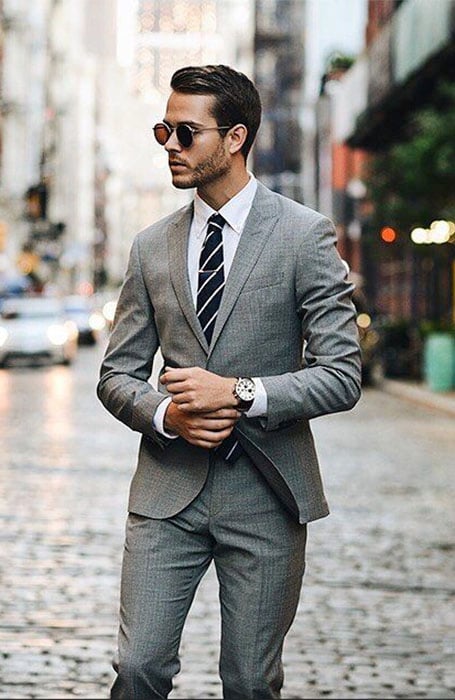 Get the Look
5. Cocktail attire
If you are attending a wedding or a work event that takes place at night, cocktail attire is. your best bet. While it's similar to business formal, you don't have to replicate the same look over and over again. In fact, this is the dress code where you can have a bit of fun. Play with colors and try different textures to tie the looks together. Approach out-of-the-box colors like a pink shirt with a navy blue suit – it's a different take on the traditional style without going over the top.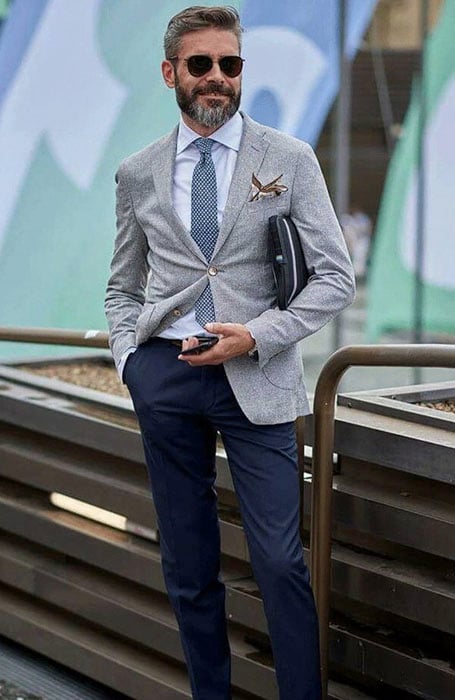 Get the Look
6. Semi Formal
Not sure what to wear to a semi formal event? Typically, this sort of occasion calls for a combination of cocktail and black tie pieces, which can be tricky to maneuver. During warm months, opt for a pair of cream trousers and a navy blazer – this is a refreshed take on the dress code without deviating from tradition. If temperatures cool, stick to darker hues like navy or charcoal.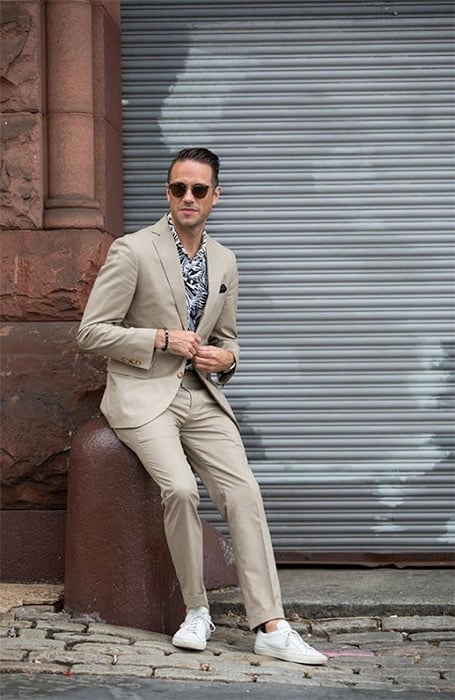 Get the Look
7. Black tie
Regarded as one of the two most formal dress codes, black tie requires specific garments. Typically you will find a three-piece suit in dark hues such as black, blue, or charcoal. Blazers should feature a single or double-breasted style, either in the silhouette of a smoking jacket or tuxedo. Ties, be it a bow or neck style, are essential, so study up tying methods to look the part.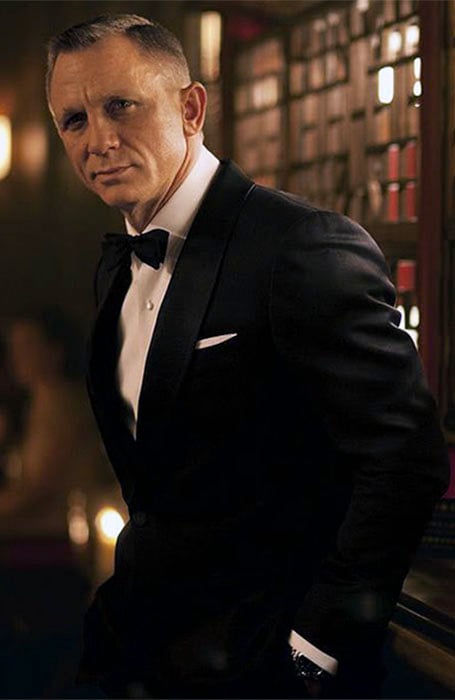 Get the Look
8. White Tie
The most formal dress code on this list, white tie follows strict guidelines. Here you will find tuxedos with a waistcoat and cummerbund. The color palette is black with a white shirt and requires a pique bib. You can choose between a black or white bow tie, though the latter is the most traditional option.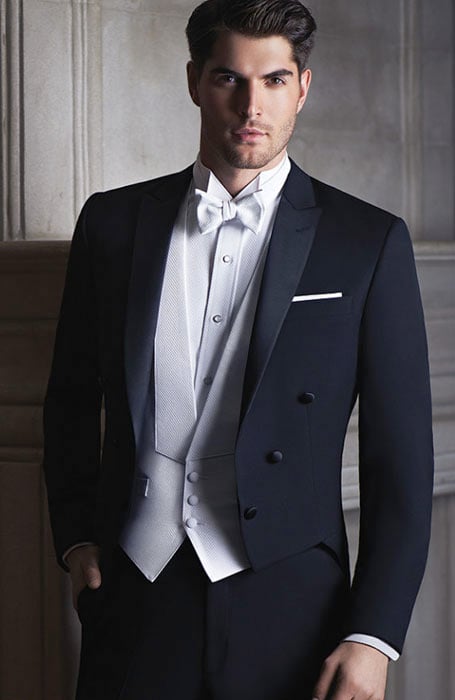 Get the Look
9. Athleisure
Who said you have to go the gym to wear workout clothes? Athleisure is a hybrid style of dressing with a combination of casual and sporty aesthetics together. This includes tracksuit pants, sneakers, and puffer jackets with chinos, T-shirts, or hoodies. This is the perfect style to wear to a cafe or the shops, plus it's comfortable enough for a walk around the park or running errands.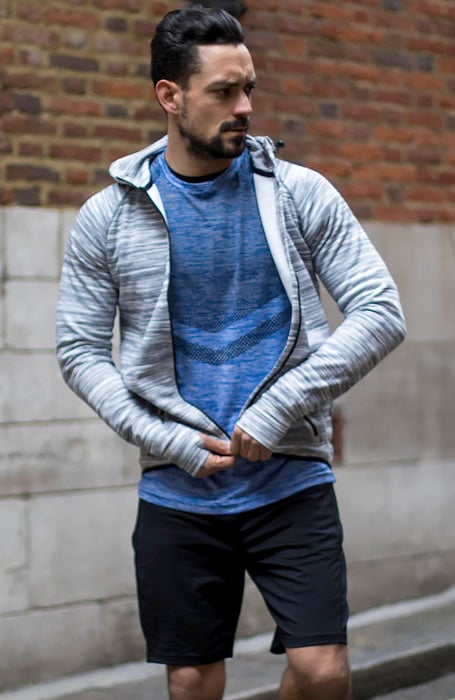 Get the Look
10. Preppy
The preppy style has come and gone in the mainstream fashion scene, but its aesthetic is truly timeless. Taking its inspiration from the collegiate culture in Ivy League schools and prestigious universities in the UK, you will typically find a mixture of neat and tidy pieces with trendy elements. To capture this trend, sport a pair of slim chinos or trousers in navy or cream, a button-down or polo shirt, and Oxford shoes or loafers. The color palette is minimal, usually ranging from blue, white, red, or green.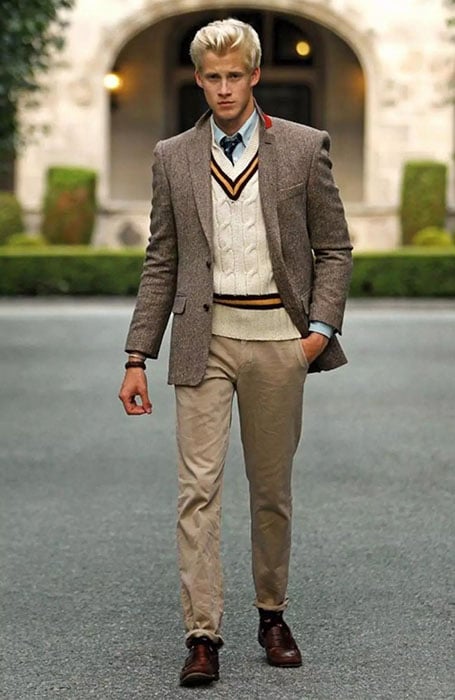 Get the Look
11. Skater
The skater style has been around since the '50s, but it reached mainstream popularity in the early '90s. Coinciding with the grunge movement, this aesthetic is primarily associated with oversized clothing, sneakers, and band T-shirts. For a modern update, layer a long-sleeved shirt underneath a nostalgic printed tee and skater sneakers from brands like Vans for an authentic feel.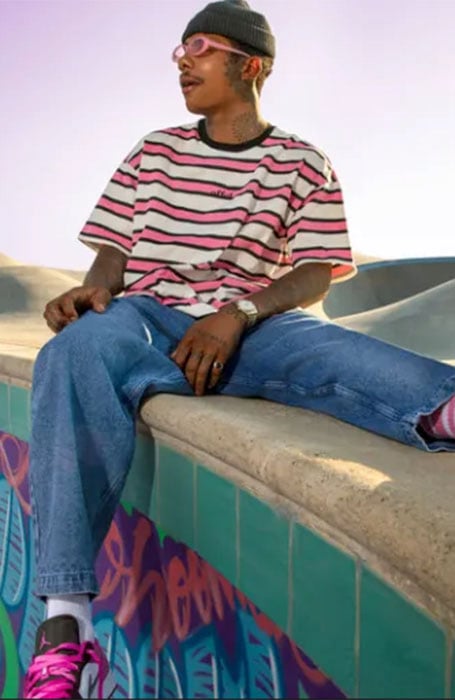 Get the Look
12. Hipster
Peaking in the mid-2010s, the hipster style is instantly recognizable in any setting. This trend features paid button-downs, jeans with rolled-up bottoms, aviator jackets, and branded T-shirts. This style teeters on the edge of brawny and sophisticated, with clothes neither too tight or loose, and mixing in textures such as chunky knits and denim. For the finishing touch, add pair of Chelsea boots and a beard, and you'll be rocking the trend perfectly.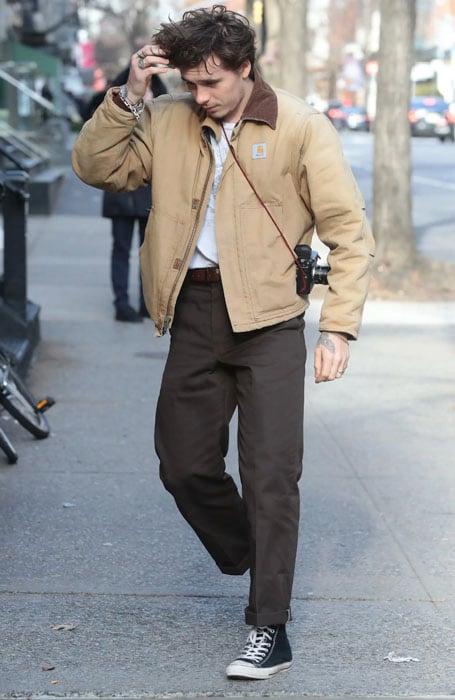 Get the Look
13. Normcore
Not an avid follower of social media or mainstream trends? You may love normcore – their aesthetic is driven by bland and average-looking clothing. As the name suggests, this trend relies on basic and unrefined pieces, usually unisex and neutral in the color palette. To rock the look, wear items that are comfortable and considered 'regular', like jeans, a white T-shirt, a loose button-down shirt, and a jacket. Nothing with a major pattern or bright colors is necessary here – just stay true to the most elementary and simple silhouette.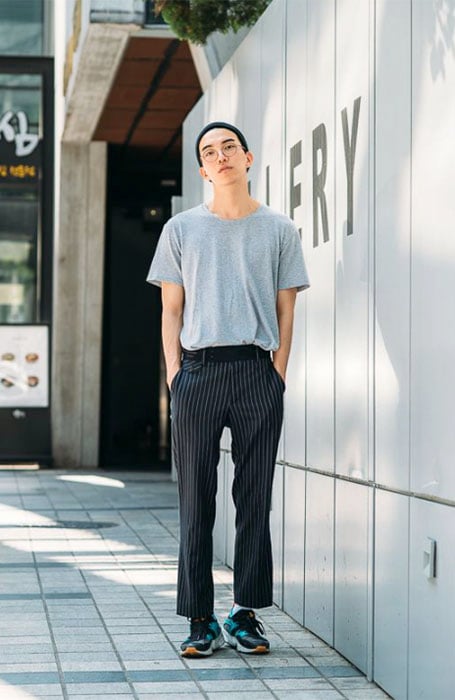 Get the Look
14. Hip-Hop
With its roots tracing back to the '70s, the hip hop aesthetic is one of the most influential subcultures in modern history. Like its most famous musical artists of the era like Tupac, Run DMC, and Jay-Z, the fashion of the era is just as distinctive. To get the look, opt for loose-fitting clothes like an oversized T-shirt and baggy trousers or basketball shorts. Finish the outfit with a few chains and sneakers. The most popular brands of this aesthetic include Supreme, Nike, and Adidas.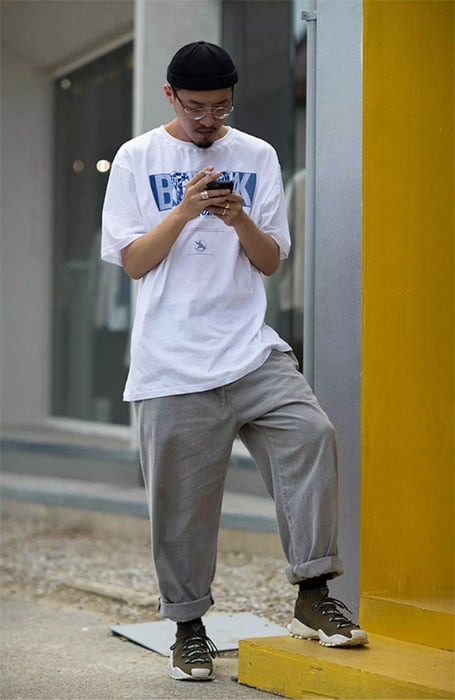 Get the Look
15. Emo
Also referred to as 'scene', the emo trend peaked in popularity in the mid-to-late 2000s. Bands like My Chemical Romance and Fall Out Boy majorly influenced the style worn in the aesthetic. To get this look, layer T-shirts and long-sleeved shirts with baggy trousers and multiple chains hanging from the belt loops. The color palette for this trend is mostly black, but you can also throw in red, gray, and stripes for dimension. Sneakers like Vans and Converse were also popular choices, even if you don't play basketball or skateboard. Adding plenty of black eyeliner and a sweeping fringe is an authentic finishing touch.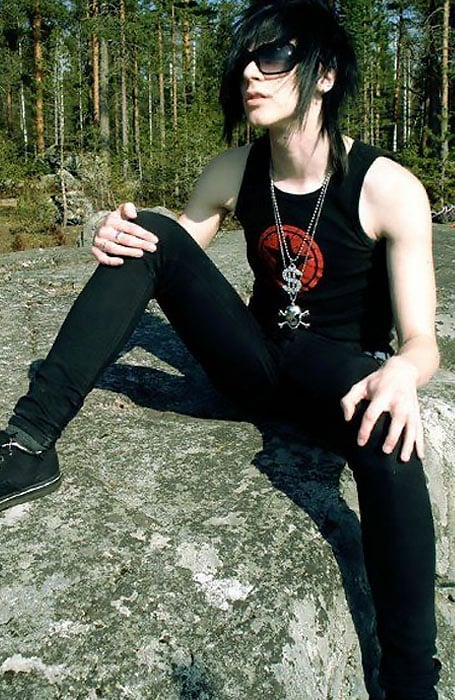 Get the Look
16. Softboy
This TikTok trend swept the internet a few years ago but has a stronghold on style to this day. The softboy aesthetic takes its inspiration from celebrities like Timothee Chalamet and relies on vintage and thrift garments from the '80s and '90s. Some o the most popular outfit choices include straight-leg jeans, striped shirts, oversized sweatshirts, and corduroy trousers. The color palette is relatively neutral, with shades like camel, blue, and white as the most common.\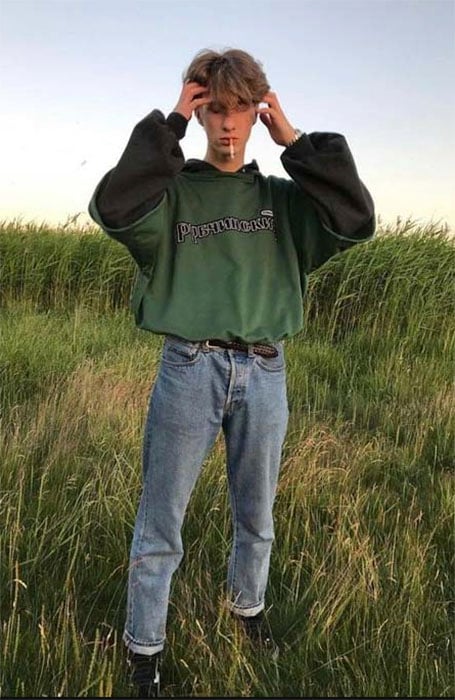 Get the Look
17. E-boy
Similar to the soft boy aesthetic, the E-Boy trend is also a result of TikTok. This style took over the internet, with some of the app's biggest heartthrobs donning the style. The trend consists of a mixture of soft boy and emo clothes, blending them together to create a unique style. As the name suggests, this aesthetic is focused on the trends from the internet – think layered Y2k-inspired long-sleeve shirts and a tee in black or gray. Dark or light-wash straight-leg jeans are popular choices – add some rips at the knee for a more edgy feel.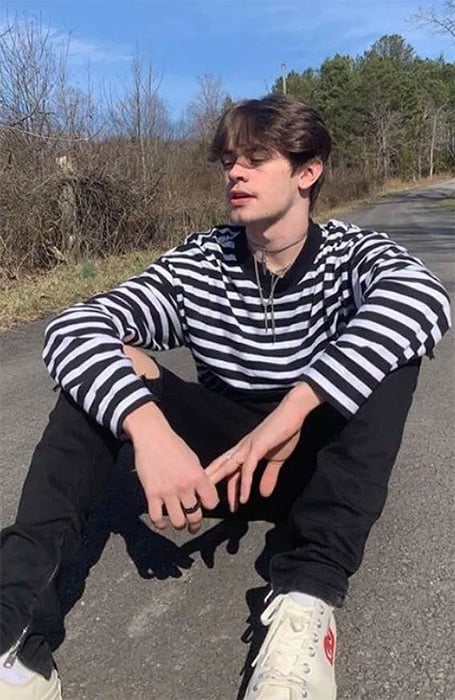 Get the Look
18. Biker
The biker aesthetic has existed for decades, but its fundamentals remain the same. This style of dress follows a few key rules, and it relates to the vehicle that you're riding – a motorcycle. Bike riders will usually wear protective clothes, which have a naturally edgy feel. Popular choices include dark blue or black jeans or leather pants, with a plain or printed T-shirt on top. The finishing touch is a leather jacket, but other common choices include a motorcycle jacket with padding for safeguarding against a fall.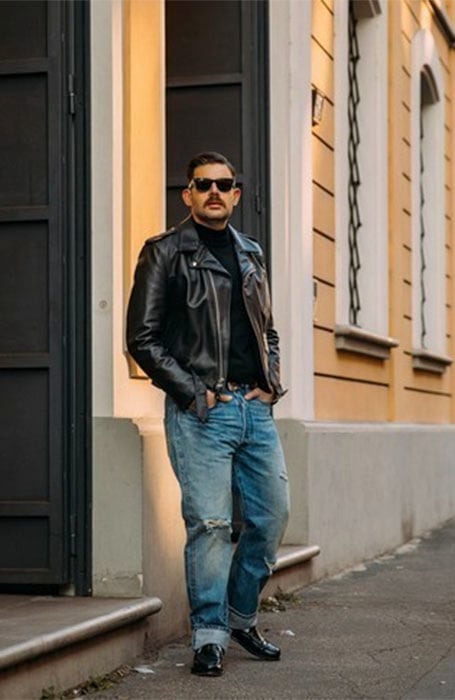 Get the Look
19. Punk
As one of the biggest cultural phenomenons of the 20th century, the punk scene changed fashion forever. With influences tracing back to the '60s, it started as an anti-establishment movement. A resurgence in the mid-2010s saw a modern twist. Start with a leather jacket. This is an essential garment – you can go all out by adding safety pins on the lapels or sleeves. Grab a pair of black jeans – skinny or straight-leg denim are popular choices. Finish the look with a pair of chunky boots and a T-shirt, be it black, white, or gray.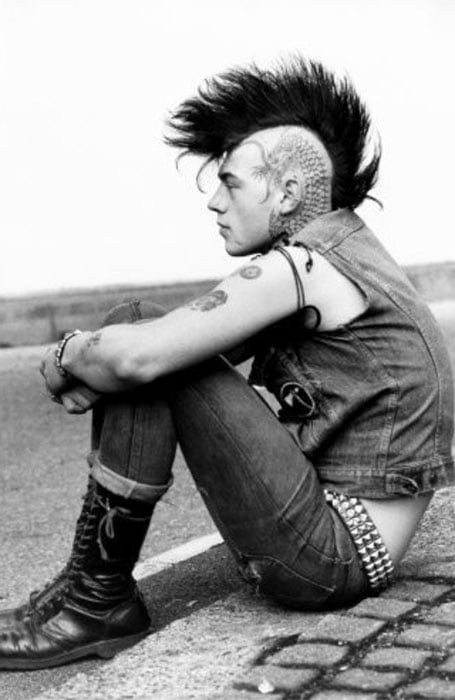 Get the Look
20. Grunge
The '90s saw the end of bold fashion from the decade before, with subcultures like grunge rejecting the '80s entirely. Intentionally sloppy outfits such as oversized torn jeans, striped omg sleeve shirts, and flannels are the uniform of this aesthetic, heavily influenced by the likes of Nirvana, Soundgarden, and The Smashing Pumpkins. Add a pair of chunky boots or sneakers and a band T-shirt for a finishing touch – bonus points if you can name three of their songs.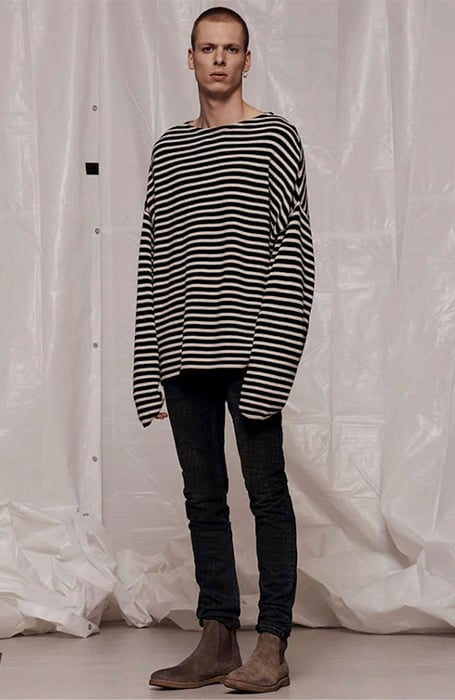 Get the Look
21. Rockabilly
Rockabilly is cited as one of the earliest forms of rock'n'roll, which began in the early '50s. The clothing of choice in this era includes plenty of retro garments, such as a Western or patterned shirt in either red, black, or blue. No rockabilly outfit is complete without a pair of straight blue jeans rolled at the bottom. Shoes typically included Chelsea or Western boots, and hair is slicked back with gel or pomade into a pompadour.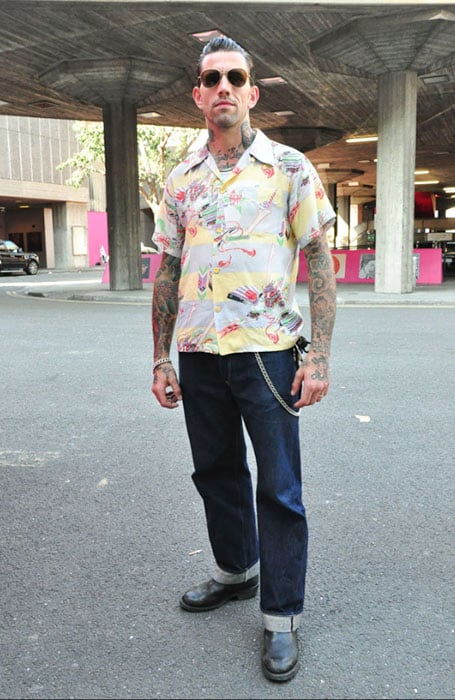 Get the Look
22. Glam Rock
Known for its outrageous patterns and over-the-top hair, the glam rock era of the '70s is instantly recognizable. The most typical outfits you'll find from this era include jumpsuits, tight pants, and shirts buttoned halfway. No color in this aesthetic is off-limits, so experiment with clashing colorways like pink and red, orange and green. You can also throw in a pattern or textures to take it to the next level, such as leopard or feathers.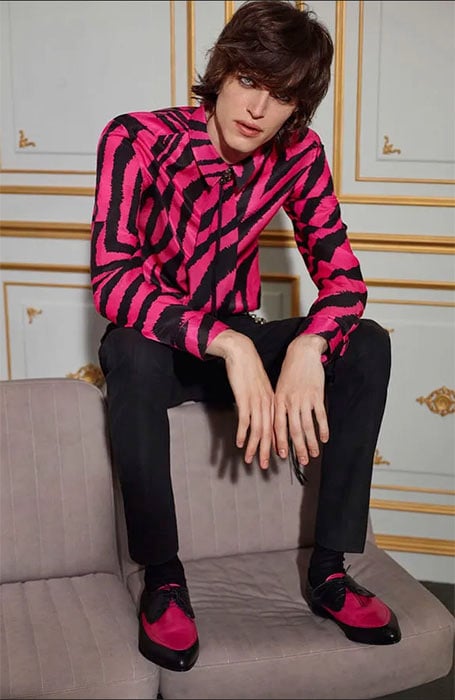 Get the Look
23. Indie
Another subculture that came from the '70s is indie. There was a resurgence of the aesthetic in the '90s and '00s, with bands like Arctic Monkeys, the Kooks, and LCD Soundsystem influencing music and clothes alike. It can be tricky to pinpoint an exact outfit that describes indie, but it typically features vintage clothes like denim shearling jackets, oversized band T-shirts, sweaters, and sneakers or Chelsea boots.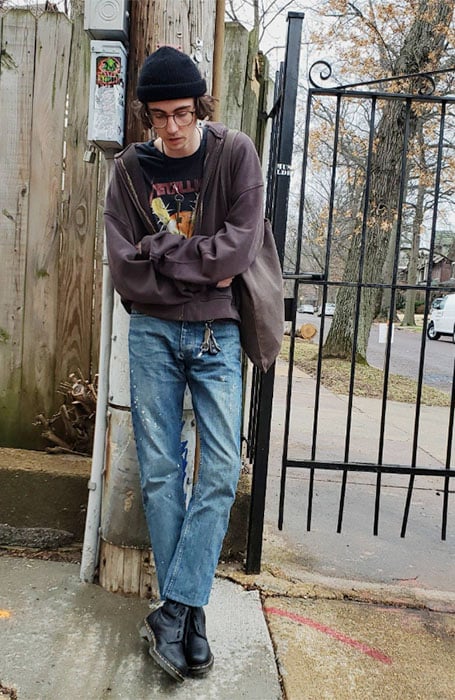 Get the Look
24. Bohemian
The Bohemian aesthetic has been around for centuries, but it has changed in its style multiple times. Traditionally, this aesthetic is unconventional and free-spirited, which usually means wearing natural and organic fabrics that are loose-fitting and comfortable. Linen shirts and jeans in light shades such as blue, green, and white are popular choices – footwear usually includes boots or sandals during the warmer months. Accessories play a huge role in this aesthetic, such as bead necklaces and stacked bracelets.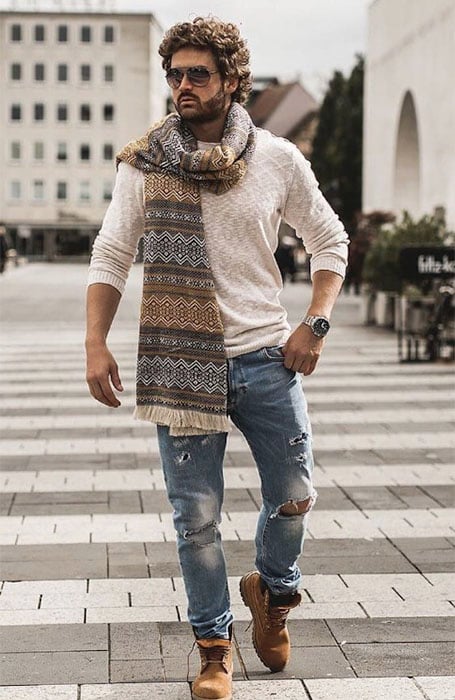 Get the Look
25. Cowboy
The cowboy aesthetic has been a mainstay in North America for generations, and its style is instantly identified by a few key pieces. Start with a Western shirt, usually made with light and breathable fabric with embroidery along the chest or with a checked pattern – roll up the sleeves for a rougher feel. Add a pair of jeans in blue or gray for movement and comfort, and finish the look with cowboy boots. And what would this look be without a cowboy hat? Stay close to subtle shades like blue, brown, and black, or throw in a splash of red or yellow.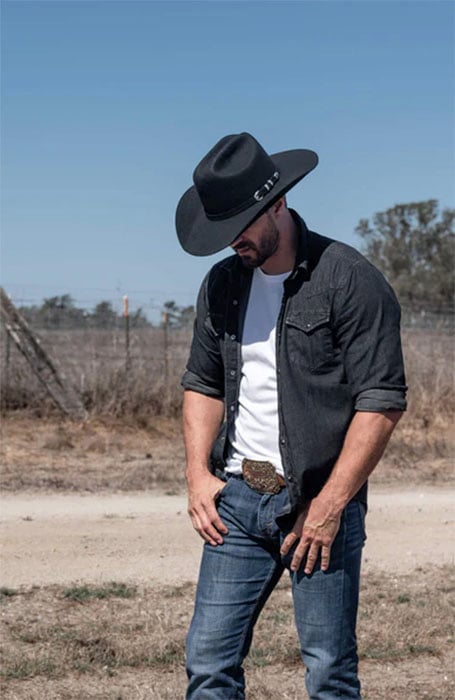 Get the Look
26. Geek
The geek aesthetic comes and goes in popularity, with each new generation putting a modern twist on it. Once recognizable with a checked shirt, high-waisted trousers, and a pair of suspenders, today you will find geeks wearing basic and everyday clothing. For comfort and adaptability, wear a pair of jeans in black or blue – you can wear anything with them, and they will look great. Inject a sense of humor with a printed shirt – a pop culture or tech-related reference is sure to gain attention. Finish the look with sneakers, and you're set to be the smartest guy in the room.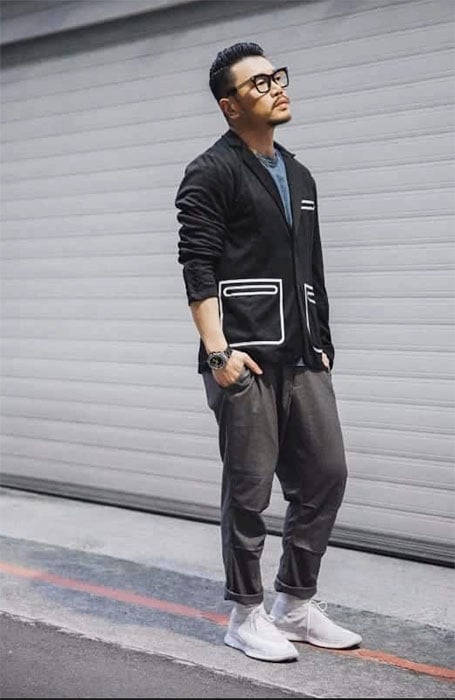 Get the Look
27. Cottagecore
Cottagecore is a relatively new aesthetic, born from TikTok and reaching peak popularity during the pandemic. Its influences include an old-fashioned and romanticized view of country living, with rustic fashion and decor and a natural color palette. For guys, this means chunky sweaters, brown trousers, white button-downs, and Chelsea boots. Play around with textures and fabrics like wool, tweed, corduroy, and cashmere – these are great to layer during cold months.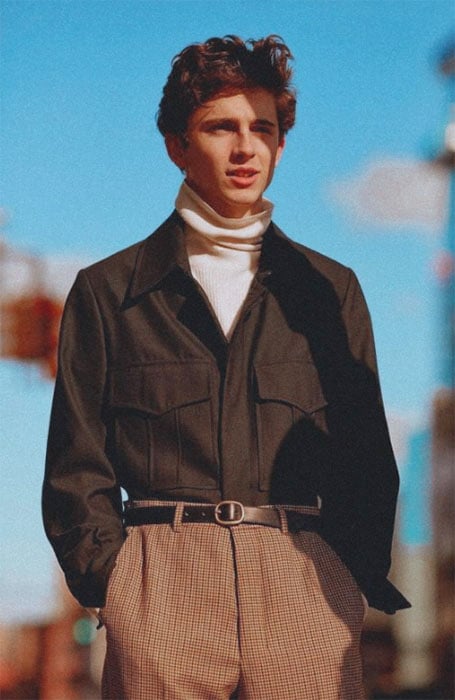 Get the Look
28. Monochrome
Monochrome fashion is timeless, but specific shades become trendy every few seasons. Classic interpretations of this aesthetic feature a dark color palette, such as black, charcoal, or blue. For casual occasions, opt for a plain T-shirt with jeans or trousers and a matching jacket or coat. Put a fashion spin on this with colors like green, brown, or gray. If you want to go all out, take inspiration from Valentino with a splash of hot pink. Neutral footwear such as boots or sneakers will perfect the look and keep accessories minimal for cleaner lines.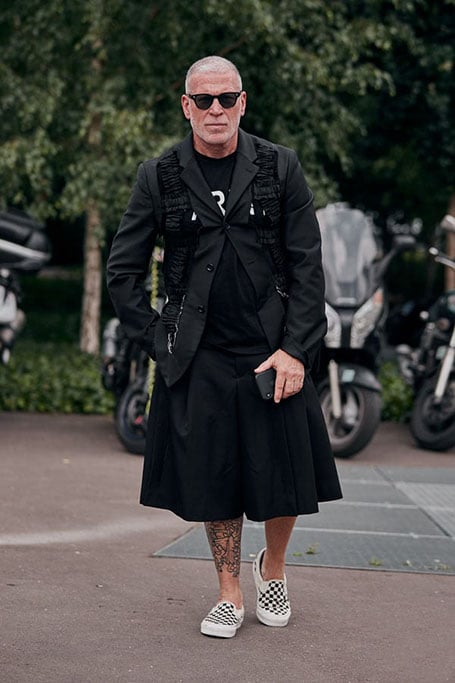 Get the Look
29. Dark Academia
The dark Academia aesthetic is a romanticized view of universities, literature, and Classical studies. Its fashion choices are inspired by fashion from the 1'20s to the '50s, including tailored trousers, chunky knits, button-down shirts, and Oxford shoes. Sweaters, vests, and cardigans offer an excellent opportunity to layer your clothes, which is perfect for cool or transition weather. This trend relies on neutral and dark shades, such as black, navy, brown, and cream.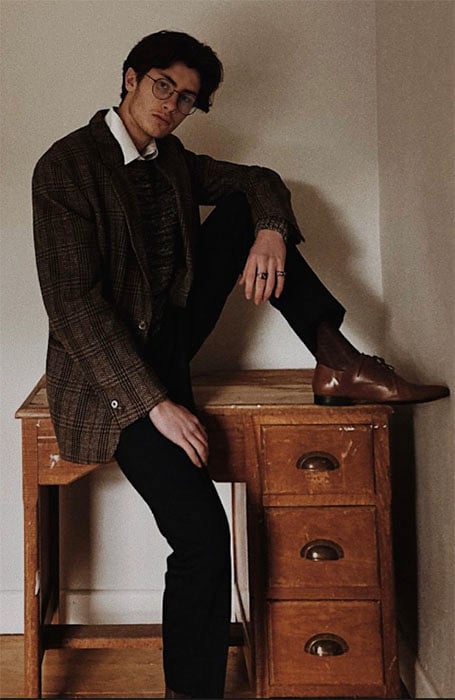 Get the Look
30. Lumberjack
The traditional outfit of a lumberjack has been around for over a century, but it only recently became a fashion aesthetic. This style features a plaid or flannel in red or blue, worn with jeans and a pair of sturdy outdoor boots. Tuck the shirt into your trousers and push the sleeves up – add a T-shirt underneath if you need a bit of extra warmth on your chest. If you want to go all out, add a set of suspenders in black to keep your trousers up – bonus points if you have a rugged beard.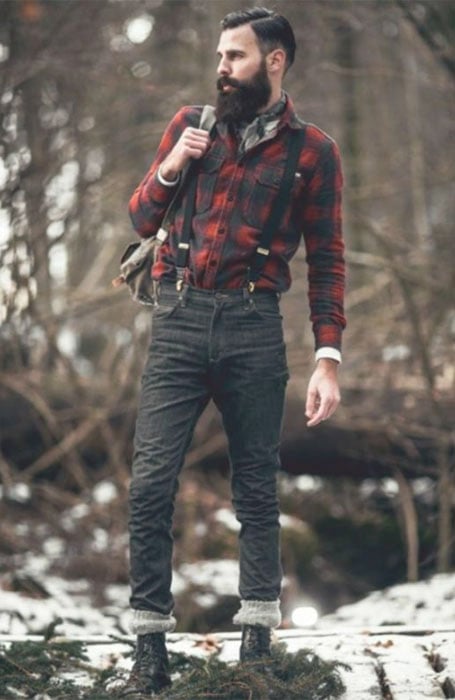 Get the Look