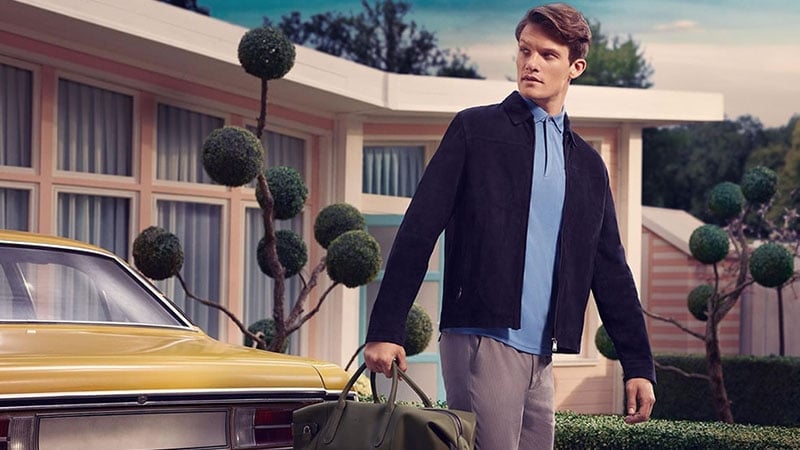 Who doesn't love the idea of feeling completely comfortable all day long while simultaneously looking stylish? While that concept may have once just been a dream, in today's modern world it's a reality. Thanks to the booming trend of athleisure, a man can now look good and feel good at the same time. Although there will always be a need for a sharp, tailored suit, sports luxe and athleisure styles are infiltrating and overtaking weekend wardrobes everywhere. With top brands, such as the perennially stylish Ted Baker, leading the way with new, sophisticated and subtly sports-influenced collections, this trend looks set to continue its domination of the fashion world. After all, who can resist the effortless and cool vibes that radiate from a bomber jacket or the practicality and clean styling of a pair of white trainers?
What is Athleisure?
Although many gents have heard of the word "athleisure", some are still unsure of what it means. While some may think it's as simple as wearing your gym clothes to lunch, the reality is more sophisticated than that. Athleisure is a way of dressing that combines sportswear with ready-to-wear. Perfect for the modern gent whose busy lifestyle demands that he is always on the go while looking completely stylish, athleisure puts practicality and functionality into the world of fashion. Think high-performance fabrics, athletic details, and sportswear fastenings paired with weekend essentials like denim, chinos, T-shirts, and coats.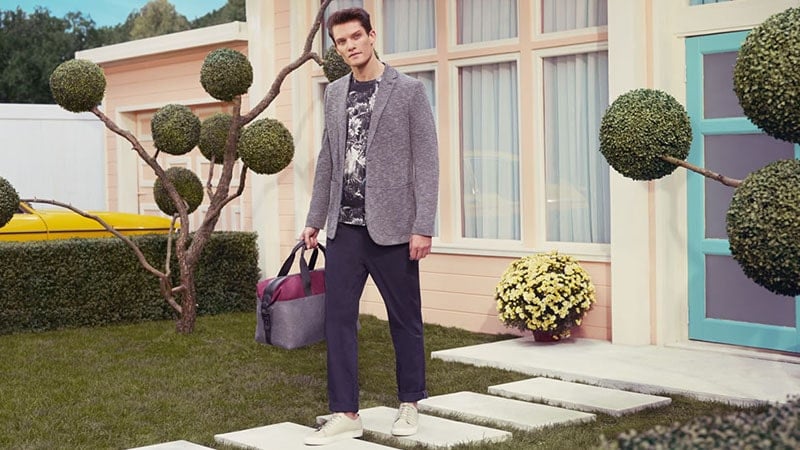 When to Wear Athleisure?
Since its inception, athleisure has grown into an incredibly popular trend and is now an accepted dress code for countless occasions. Of course, where athleisure is most at home is on the weekend. Whether you're headed to lunch, drinks with the boys, a sports match or even a casual date, athleisure can make a stylish choice. Just make sure that your sportswear pieces are clean, neat, and well-presented to guarantee a sophisticated casual look. When the weekend is over it may be best to put your athleisure away. Despite being on-trend and cool, athleisure only works for relaxed occasions. When it comes to formal and business settings, such as the office, a meeting or a wedding, it's best to stick to a suit.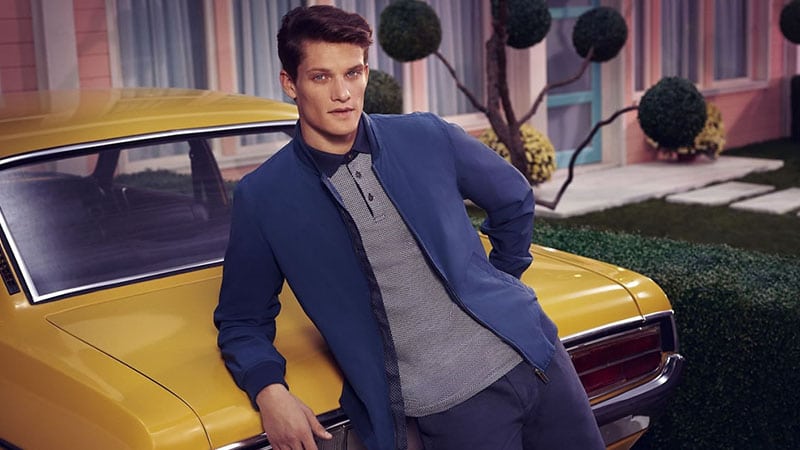 Key Athleisure Pieces
While we all recognise a pair of sneakers as an athletic accessory, there are plenty of other pieces that can add an athleisure touch to your weekend wardrobe. Bomber jackets, casual trousers, crew-neck sweaters, polo shirts, and sports-inspired bags are all essential items to have in your closet to pull off this trend in style.
When it comes to the details, there are both bold and understated ways to convey the feeling of athleisure. While performance fabrics are instantly identifiable as sportswear, there are also the smaller features and characteristics that subtly hint at the athletic world. Look out for rubberised zip cords and bungee-style pullers, these trims belong in the athleisure category.
Bomber Jackets
A bomber jacket is a sure-fire way to give an outfit some athleisure feel. When it comes to picking the right bomber jacket for you, there are plenty of options to choose from. Gents who want to embrace the athletic side of this trend entirely can explore performance fabrics, such as neoprene and bonded jersey. Those whose tastes lean towards the more traditional look will appreciate this trend's new additions of chic suede bomber jackets.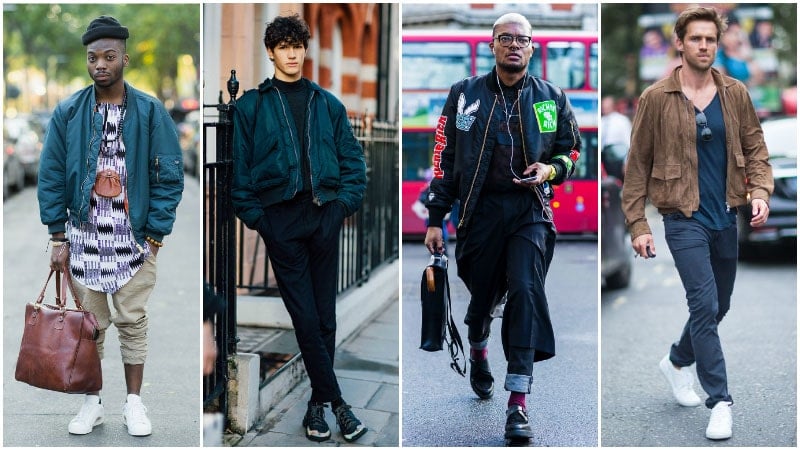 Casual Trousers
When it comes to pants, casual trouser is a great way to rock the athleisure trend. While jeans feel too "ready-to-wear" and suit pants are inherently formal, the casual trouser is perfect for creating a killer sports luxe look. Choose between casual chinos, which have a streetwear feel, and the more sports-inspired jogger pants to nail the look. While both styles of pants work great with a pair of sneakers or trainers, they should each be paired with different outfits. As joggers have a strong athletic vibe, they should be worn with more ready-to-wear pieces to balance the outfit. Chinos, on the other hand, look great with more sporty pieces, such as bomber jackets and nylon outerwear.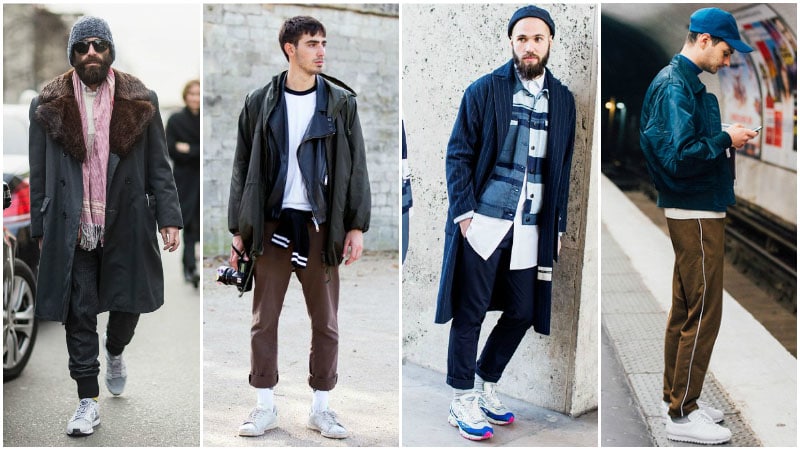 Crew Neck Jumpers & Sweaters
Crew-neck jumpers have long been a clothing staple of training athletes and sports enthusiasts alike. Today, the simple yet sporty style has been embraced on the streets as part of the athleisure movement. Characterised by a close-fitting round neckline, crew-neck jumpers and sweaters are both practical and comfortable. Pair one with joggers or jeans and sneakers for a subtle yet stylish take on this trend. To take things a step further, consider adding sports-inspired accessories like a backpack or cap.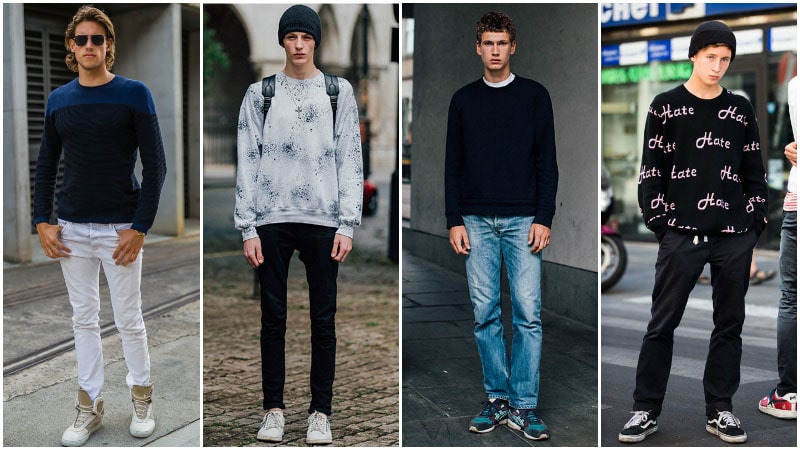 Polo Shirts
Created in the '30s, polo shirts revolutionised sportswear. As well as being a technical sports garment, the shirt's stylish design allowed tennis players to feel both relaxed and elegant on and off the court. Today, the timeless garment still offers these great benefits, making it the perfect athleisure piece. Instead of the court or golf course, try wearing a polo shirt to your next breakfast or night out. You can partner it with chinos or jeans during the day for a casual style or even try it with a relaxed suit for a stylish evening ensemble.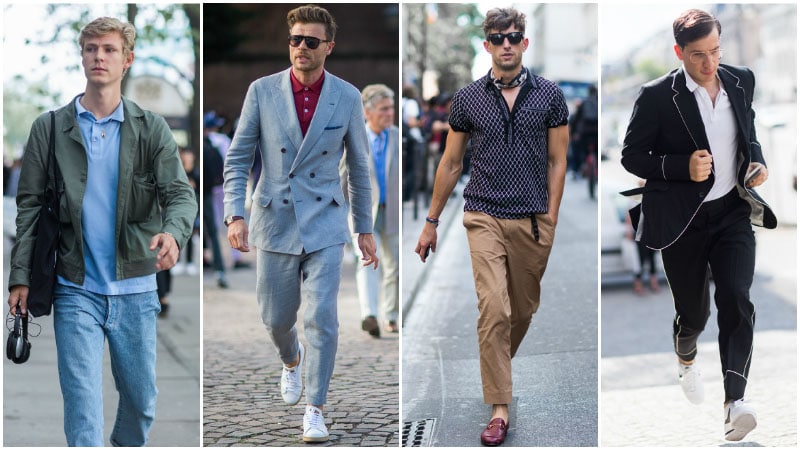 Athleisure Bags
Every stylish gent knows that no outfit is complete without the right accessories. When you're rocking the athleisure trend, that means toting an awesome, sports-inspired bag that's both stylish and functional. Look out for sleek carryalls and duffle bags that have a rubberised leather finish as well as the new styles in scuba fabric. These styles and materials will ooze a contemporary and suave athleisure vibe. Don't overlook the details either. Features, such as branded webbing and contrast zip pullers, can add the perfect finishing touch to the sportswear-meets-streetwear trend.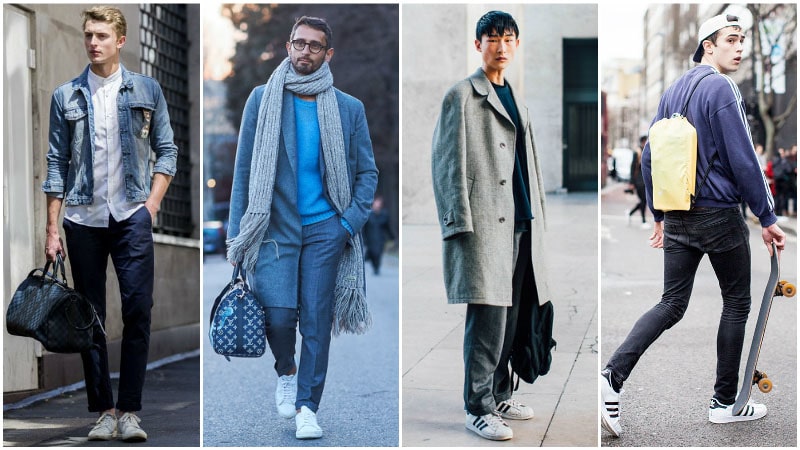 Tips on How to Wear Athleisure
Mix sports pieces with items from your usual weekend wardrobe.
Opt for a bomber jacket instead of a blazer to add an athleisure touch to outfits.
Make sneakers your go-to footwear.
Swap suit pants and jeans for more casual and sporty styles of trousers, such as joggers and chinos.
Turn a casual outfit into an athleisure look with sports-influenced accessories like duffle bags and baseball caps.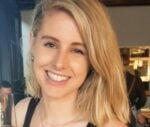 Taylah Brewer holds a bachelor's degree in fashion and business and is a skilled writer with several years of experience in the world of online content creation and copywriting. She is passionate about fashion, beauty, and all things lifestyle-related and has been writing for The Trend Spotter since 2016. She currently works as the Head of Digital & Ecommerce at White & Co.
SUBSCRIBE TO OUR NEWSLETTER
Subscribe to our mailing list and get interesting stuff and updates to your email inbox.