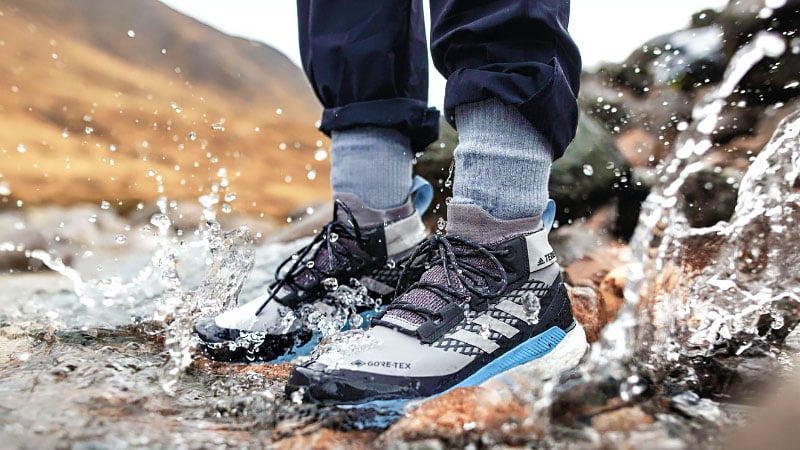 Are you ready to take your adventure to the next level? Whether you love to fish, backpack, or walk across rough terrain, you must keep your feet safe and dry. Combining style and advanced technology, you can secure your ankles and the arch of your foot with every step. If you're ready for your next big venture, check out these best hiking boots for men.
1. Timberland White Ledge Mid Ankle Boot
Stay trail-ready with a pair of Timberland ankle boots. This well-structured and waterproof shoe provides premium comfort for most terrains – it features a full-grain leather upper and rustproof speed lace hardware. While walking across the rough ground or through the water, you can keep your feet dry and secure.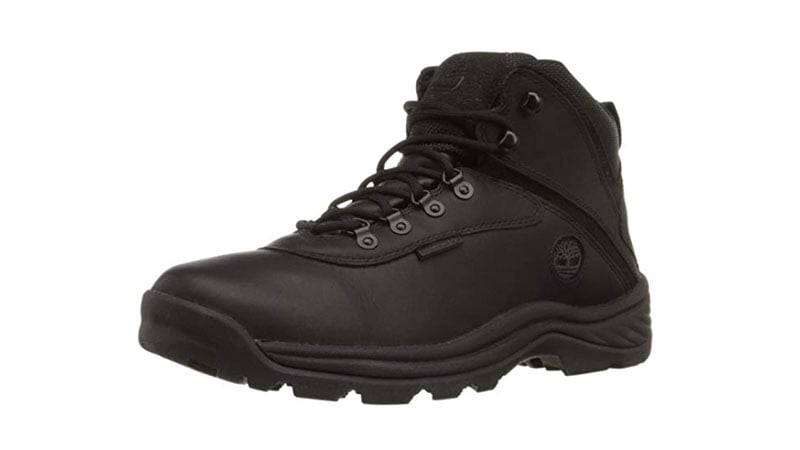 2. Terrex Free Hiker GTX Hiking Shoes
Going up a mountain or across a river never felt so easy thanks to these Terrex hiking shoes. This footwear boasts a Continental™ Rubber sole, which provides a responsive grip along the ground with every step. The Abrasion-resistant reinforcements and molded toe cap will help keep your feet dry and safe against the terrain you walk across.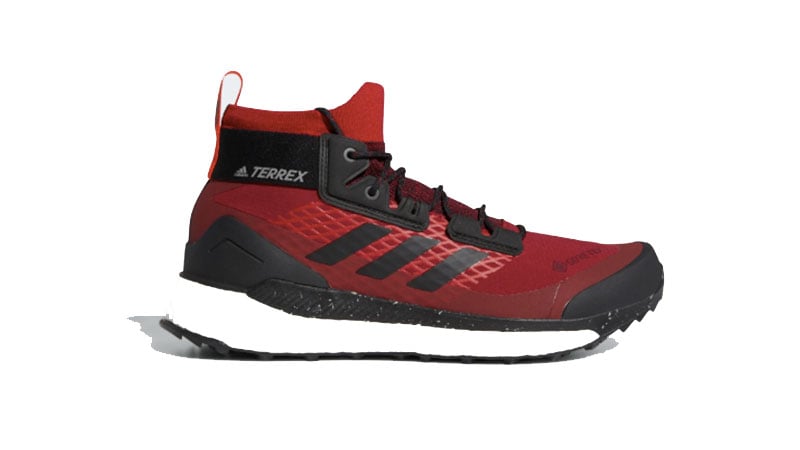 3. Danner Mountain 600 Hiking Boot
Take your hiking skills to the next level with these Danner mountain boots. With engineered technology in every sole, it delivers extreme performance without sacrificing style. The Vibram SPE midsole and outsole combine mega grip with flexibility, so your feet can do what they do best. The super sleek design of the shoe adds an extra touch of sophistication so that you can start your next adventure straight away.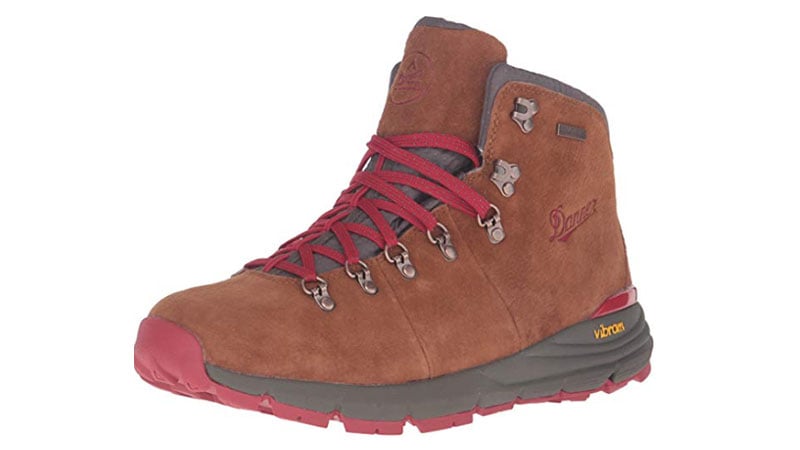 4. Merrell Moab 2 Mid Waterproof Hiking Boot
Explore great depths and horizons in a pair of Merrell Moab hiking boots. This footwear features recycled materials, Vibram rubber soles, and a targeted air cushion so that you can provide support to your ankles and feet while on the go. The M Select dry finish prevents water from entering the shoe, and its durable leather will keep you going all day long.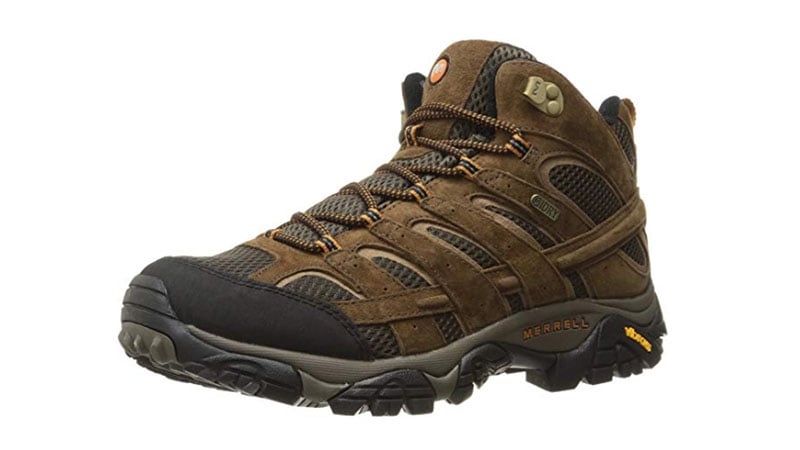 5. Columbia Newton Ridge Plus II Waterproof Hiking Boot
Where can you find a shoe that is light enough to wear everywhere but durable and sufficient to climb a mountain? The Columbia Newton Ridge is a great boot that will get you everywhere. With its mesh tongue and Omni-Grip advanced traction rubber sole, you will prevent slipping on any terrain and stay comfortable with every step.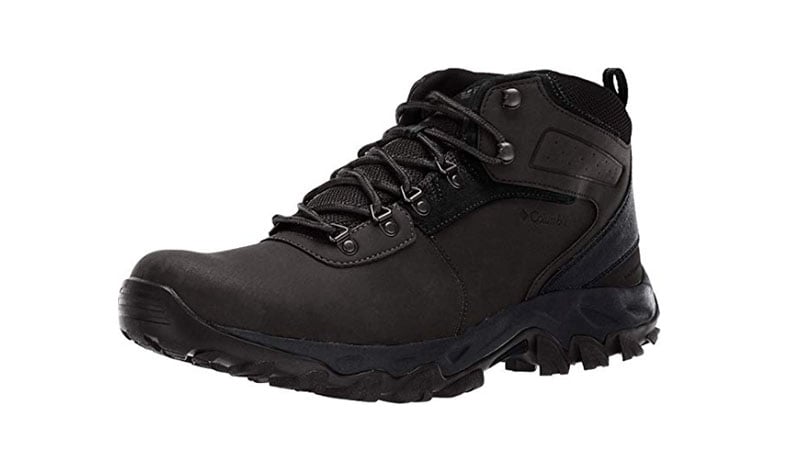 6. Timberland Flume Waterproof Boot
Be ready for a great hike with these Timberland waterproof boots. Made with a molded EVA contour with the shape of your foot and complete with grip, you can climb, run, and step through a myriad of terrains without slipping. This footwear is so comfy, thanks to its cushioning, that you will feel like you're walking on a cloud.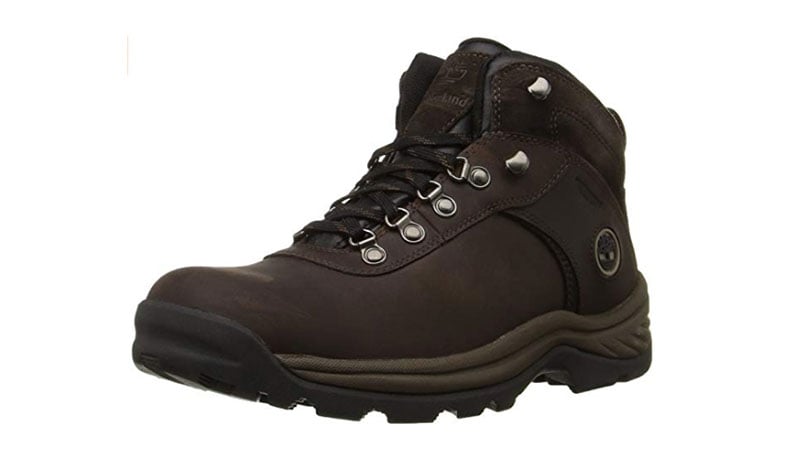 7. Skechers Men's Verdict Boot
Reach new heights with the Skechers Verdict boot. They're tough and durable – perfect for every kind of terrain. The lace-up front will secure your ankles, and the leather construction will protect your feet from the elements. Available in three colors, you can find the perfect pair to suit your personal style.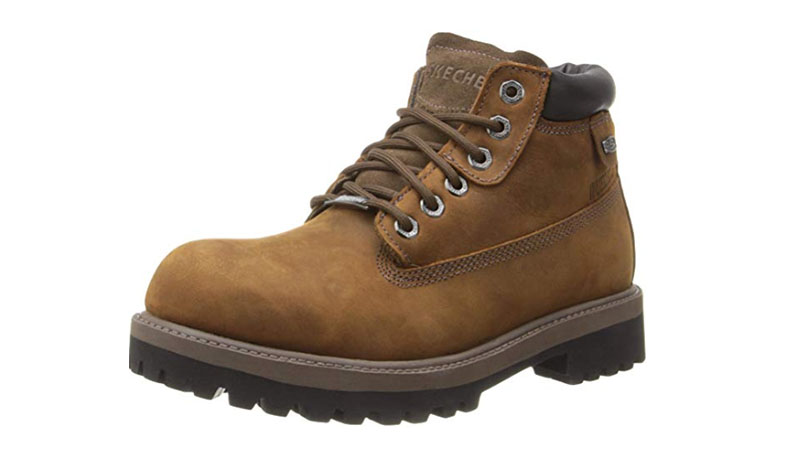 8. KEEN Targhee II Mid Waterproof Hiking Boot
Gather your friends and climb the face of a mountain with ease in a pair of Keen Targhee hiking boots. Just like a 4WD for your feet, it's designed to get you ready for action. The shoe is revamped with KEEN.DRY technology to help keep you dry – the ESS shank provides stability, so you don't slip while you cut through the hills.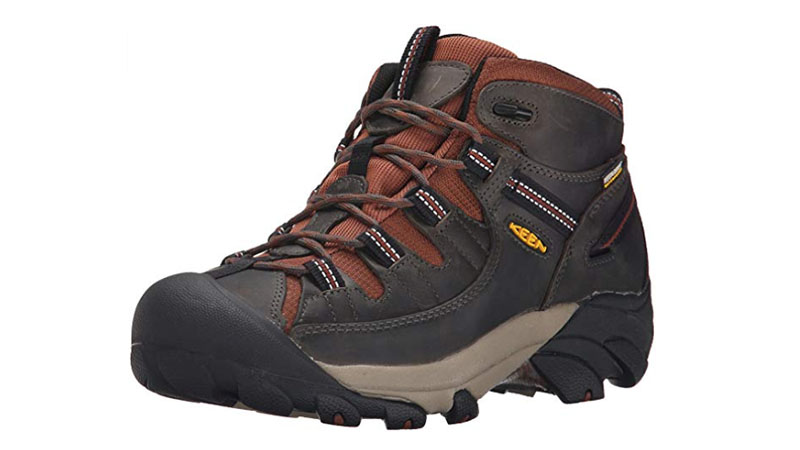 9. Under Armour Stellar Military and Tactical Boot
From the military to the mountains, this Under Armour boots are the best hiking companion. They provide ultimate comfort and support for your ankles and the contour of the foot – you can climb rocks and scale rivers without sacrificing style. The polishable toe and leather are DWR treated, which is quick to dry and stylish to wear.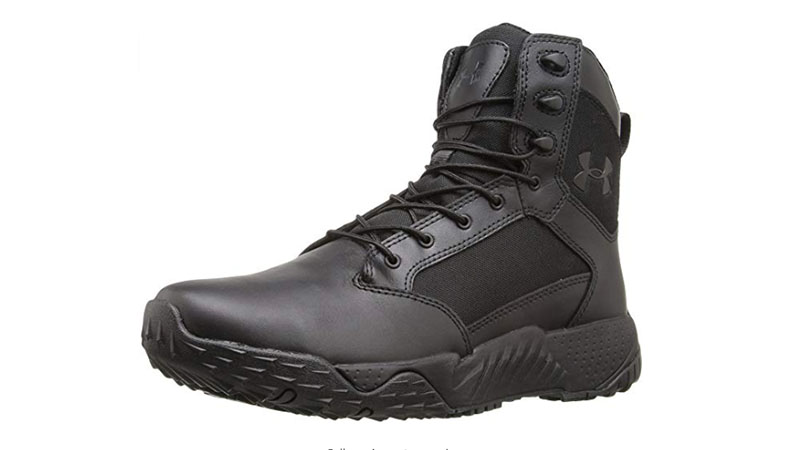 10. Skechers Relment Pelmo Chukka Waterproof Boot
Enjoy a day outdoors with the Skechers Relment boot. This waterproof shoe provides secure and sound tread, so you can scale mountains and wade through rivers with ease. This footwear is ideal for dry terrain, but the waterproof leather outer will ensure that you stay dry even when the weather is treacherous.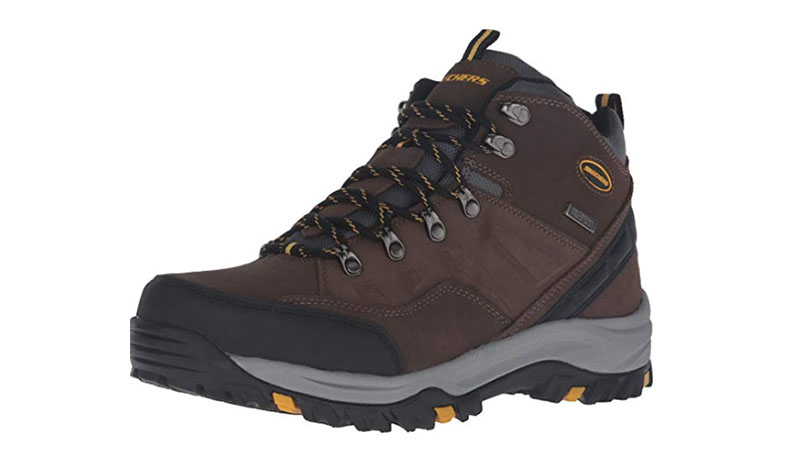 11. Timberland Chocorua Trail Mid Waterproof
Take it from the streets to the forest in a pair of Timberland Chocorua boots. With a stylish design and tough exterior, you can style the boot with all your hiking outfits and keep your feet secure. The GORE-TEX construction provides waterproof protection for your feet, and the anti-fatigue removable footbeds will prevent aching joints.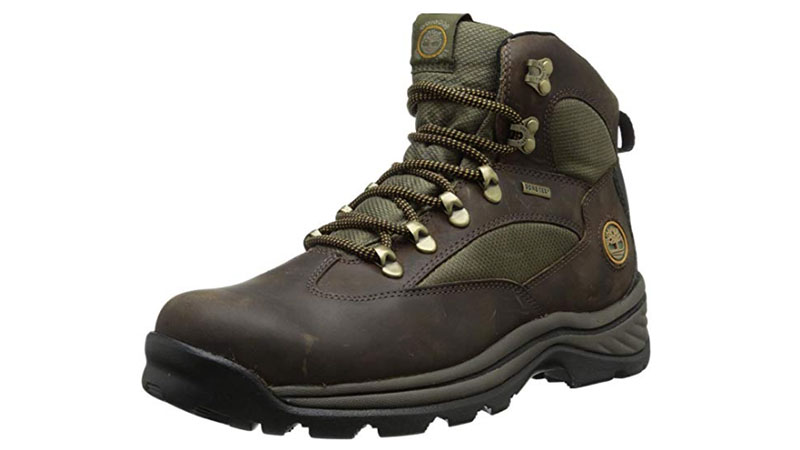 12. Propét Cliff Walker Hiking Boot
The Propét Cliff Walker is lightweight, secure, and waterproof, so you can have a great day outdoors without hurting your feet. This brand has an excellent reputation for creating stellar footwear, so you can rely on them to keep you safe while you hike, trek, or walk.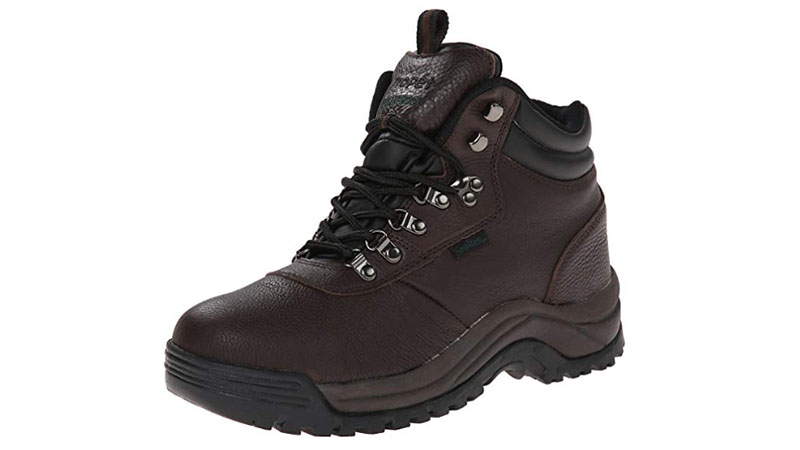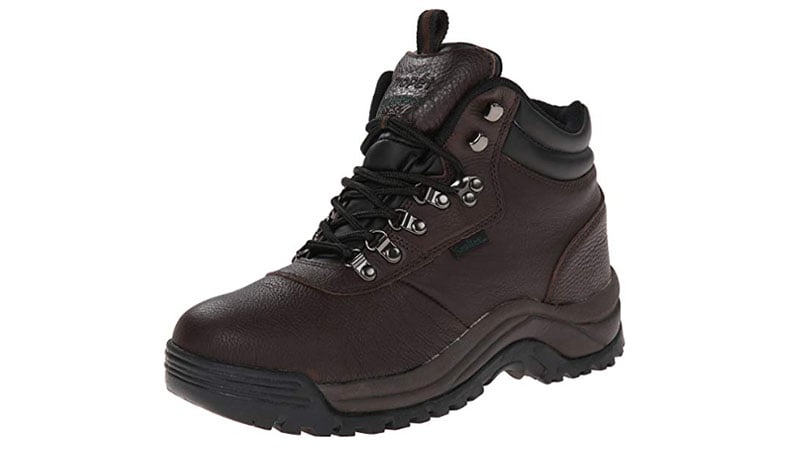 13. Columbia Bugaboot Plus III Omni Cold-Weather Boot
Don't sacrifice your ankles while hiking thanks to the Columbia Bugaboot Plus III. The length of this footwear is perfect for cold weather – the Omni-Heat will ensure insulation for your lower legs. Ideal for snow and rain, the Omni-Grip also keeps you from slipping. This is the perfect footwear for the guy who loves to travel and seeks adventure.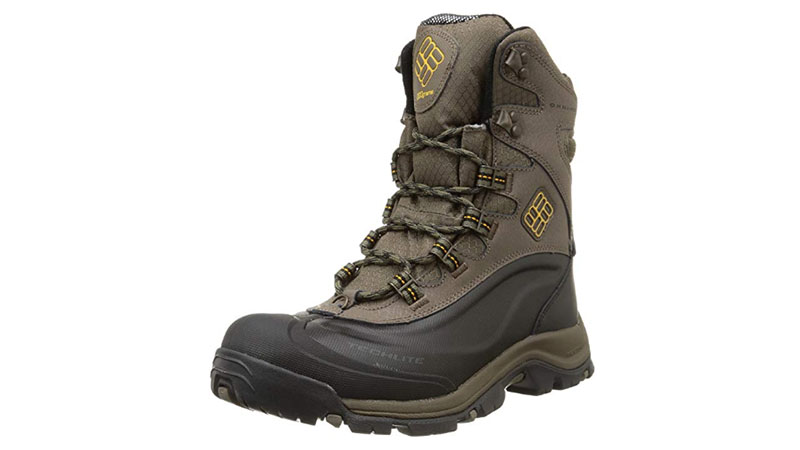 14. Asolo Fugitive GTX Hiking Boot
Keep your feet comfortable all day in a pair of Asolo Fugitive GTX boots. This lightweight, waterproof, and stylish footwear will keep your feet and ankles warm during the cold months, and the Gore-tex lining prevents water from entering the shoes. The added Asoflex thermoplastic support could prevent bruising while you backpack, hike, and walk across rough terrain.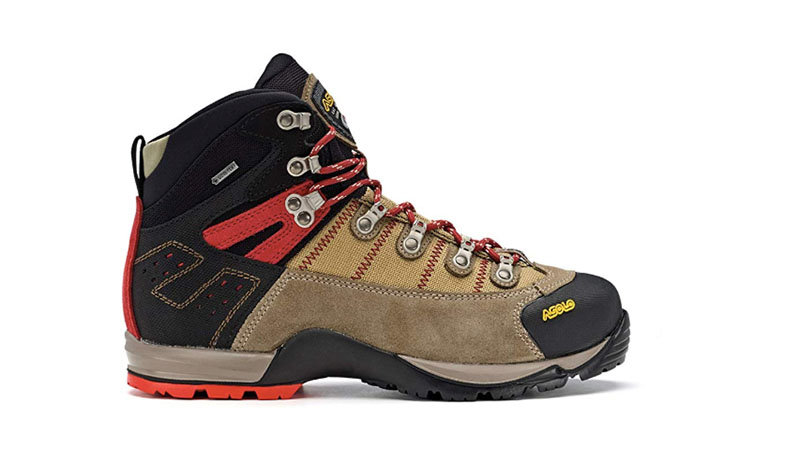 15. Salomon Quest 4D 3 GORE-TEX Backpacking Boots
Adventure awaits in the Salomon Quest backpacking boots. The footwear's light and cushioned lining and outer will support your ankles and soles of the feet while you stand and climb all day. The added 4D Advanced Chassis helps guide your feet and prevents fatigue with every step.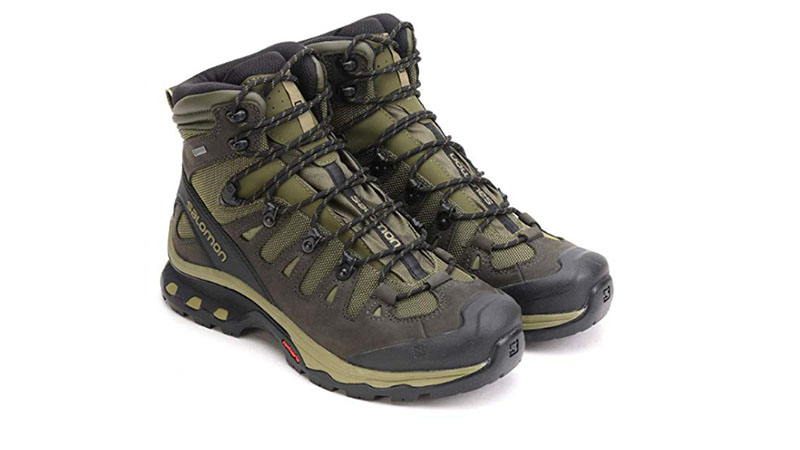 FAQs
What is the most comfortable hiking boot?
There are several factors that make a hiking boot comfortable, including sole support, ankle stability, and waterproofing. Timberland, Under Armour, and Merrell are some of the brands best known for making boots your feet will thank you for wearing. 
Is it bad to run in hiking boots?
While you can run or jog in hiking boots in short bursts, they are not designed for prolonged trail runs or cross-country training. That is because your foot hits the ground in a different way when hiking as opposed to running. Hiking boots tend to be far thicker and heavier than running shoes, with different types of cushioning. As a result, they are not comfortable for running. 
What is a GTX hiking boot?
The letters 'GTX' stand for Gore-Tex lining. Gore-Tex is an extremely effective and high-quality waterproof fabric that is also light and breathable. It is often used as a membrane layer to make clothing and footwear waterproof.
Should I buy a size bigger for hiking boots?
Because your feet will swell after a long day's hike – particularly if the weather is hot – it's important to buy hiking boots bigger than your normal size. However, simply opting to go a full size bigger may not be ideal – a half-size could be enough. When trying on a new pair of boots, make sure you visit the store in the afternoon when your feet are at their largest. Wear two pairs of socks – including your cold-weather socks – and insoles too, as your boots will need to be big enough to accommodate these extra layers. 
Should you wear two pairs of socks when hiking?
Wearing two pairs of socks is a common tip from hikers. That is because they help to prevent the dreaded blisters, as well as offering extra warmth. An extra layer of socks also protects your feet from moisture and offers another barrier from insects and other animals. 
SUBSCRIBE TO OUR NEWSLETTER
Subscribe to our mailing list and get interesting stuff and updates to your email inbox.