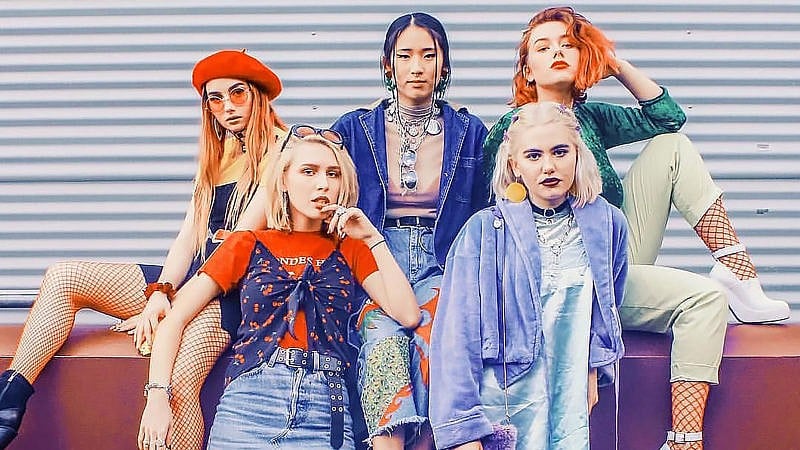 From acid wash jeans to beat up flannel shirts, the aesthetic of the hipster has long included a tendency toward vintage pieces. Those who eschew anything that is too "mainstream" initiated a unique style, and the fashion scene is taking note. The 'too cool for school' trend doesn't seem to be going away anytime soon, so if you aren't already on board, it's time to jump ship. We have rounded up the coolest hipster outfits that you'll happily slip into.
What is a Hipster?
Hipsterism has grown hugely in popularity over the past decade or so. This global phenomenon is all about being vintage and kitsch. Hipsters insist on individualism and are concerned with maintaining their authenticity. A hipster is typically considered someone whose interests fall outside the mainstream. Instead of following popular trends, they tend to favor alternative lifestyles and quirky dressing.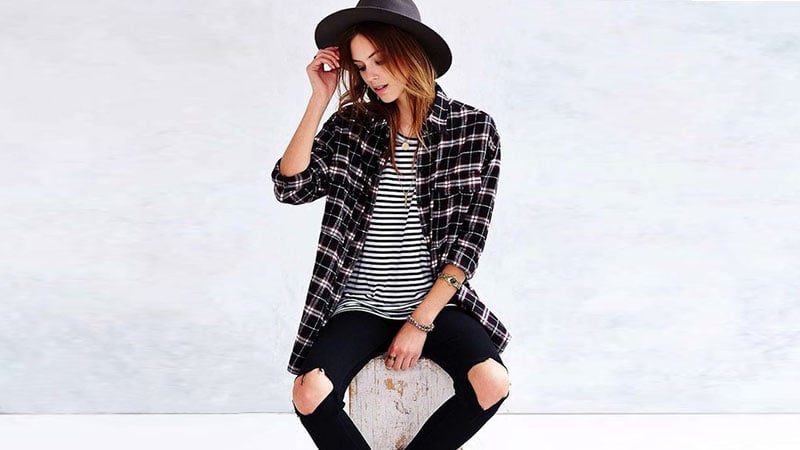 Hipster Outfits
Hippie Artsy Hipster
The hippie artsy hipster trend is all about combining vintage clothing in a cool, creative way. Women who dress in this style choose items that are handcrafted or particularly unique. The beauty of the artsy trend is that it is a style with ultimate freedom; it depends solely on the wearer's fashion sense. Artsy hippies do not follow cultural norms and instead make the path for themselves, leading to innovating looks that are not restricted by your usual fashion trends. So don't be afraid to experiment with wild patterns and textures. Think feminine florals, colorful scarves, and unique headbands.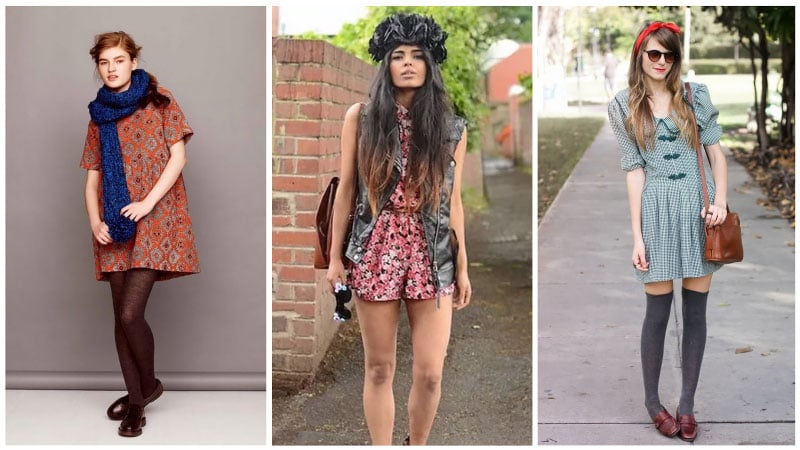 GET THE LOOK
Rock Chick Hipster
If you're the bold, edgy type of girl, then the rock chick hipster look may be perfect for you. Rather than light colors and frills or lace, the rock chick trend focuses on dark, often boyish clothing. Think graphic tees, dark sunnies, skinny jeans, and gothic boots. This look all depends, of course, on the wearer and what type of music they're into.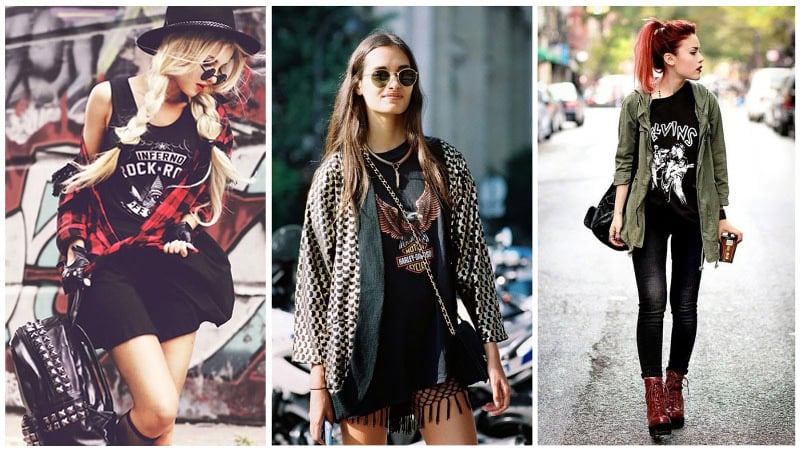 GET THE LOOK
Punk Hipster
For a statement-making style, why not try a punk look? Daring and oh-so expressive, the punk hipster look is all about a dishelmed, grunge aesthetic. Punk often plays with gender norms, with women blending the masculine with the feminine for a hard meets soft look. Think everything from leather jackets, plaid, and denim mini shorts to spikey belts and chunky boots. Take inspiration from the looks of the queen of punk, Vivienne Westwood.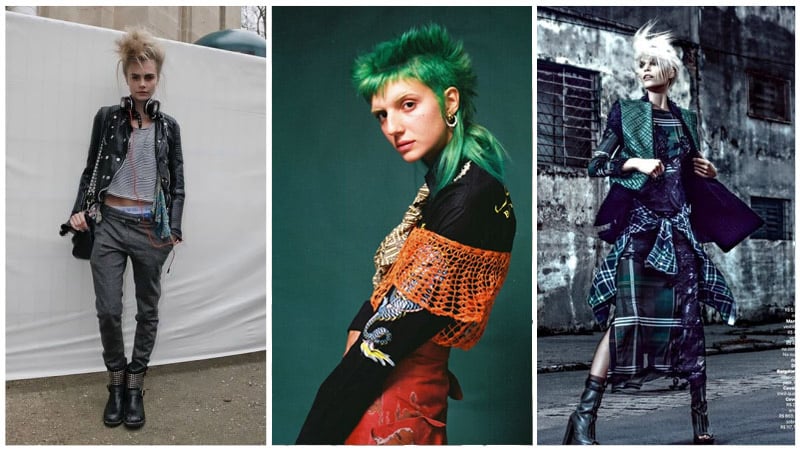 GET THE LOOK
Skater Hipster
If you have an obsession for all things '90s, why not try the skater hipster style? From denim jackets and graphic tees to oversized hoodies and classic Converse sneakers, the skater trend is back and in a big way. This look is perfect for the cool, casual girl with a little attitude. Practical and carefree, this style is all about clothing that is loose and comfortable. Don't be afraid to play with layering and accessories.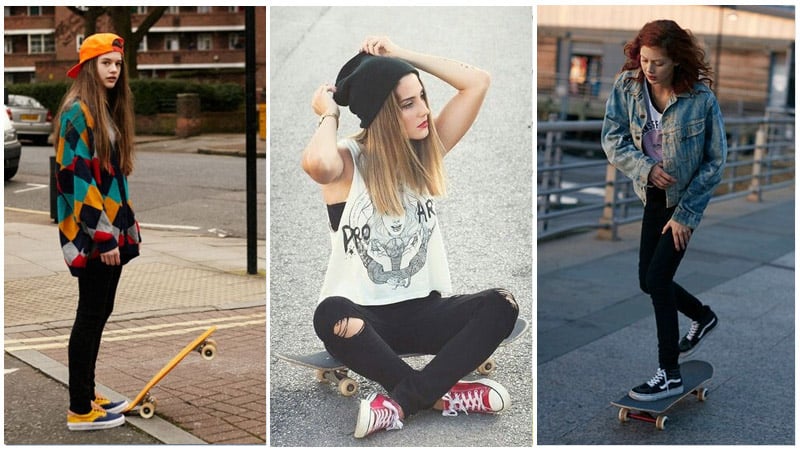 GET THE LOOK
Back to School Hipster Outfits
Dress to impress this year with a unique back to school hipster outfit. This style is perfect for school students as it suits any budget. Distressed jeans are a go-to for a laid-back style, especially those featuring rips or frayed hems. As far as shoes go, black chunky boots will lend an edgy style to your wardrobe, adding a cool factor to just about any outfit. Finish the look with a brightly colored knit or cardigan, and you'll be good to go. Just remember that your clothing sends a message about who you are, so don't be afraid to experiment with your style.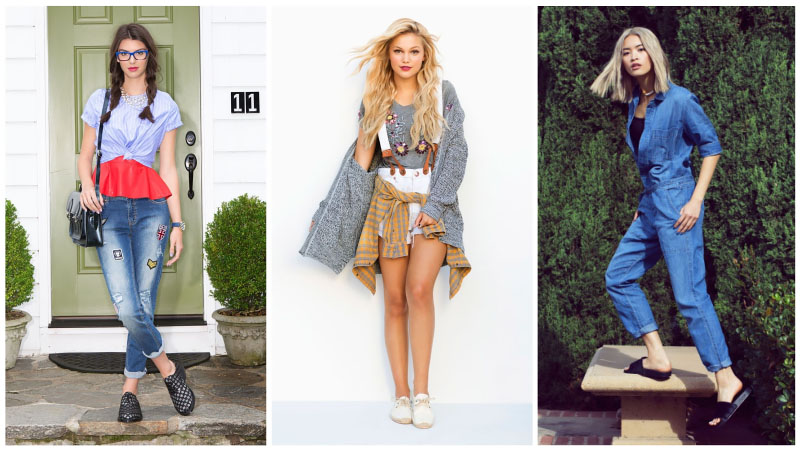 GET THE LOOK
Hipster Winter Outfits
When it comes to the colder months, wearing layered looks is what you need to stay comfy and warm. For a hipster style, don't be afraid to play around with brightly colored knits, chunky scarves, and tights. Just because it's winter, doesn't mean you have to stick to dark hues! If it's super chilly, be sure to add a coat to your look. Complete the ensemble with a pair of sneakers or boots. As always, don't forget to accessorize.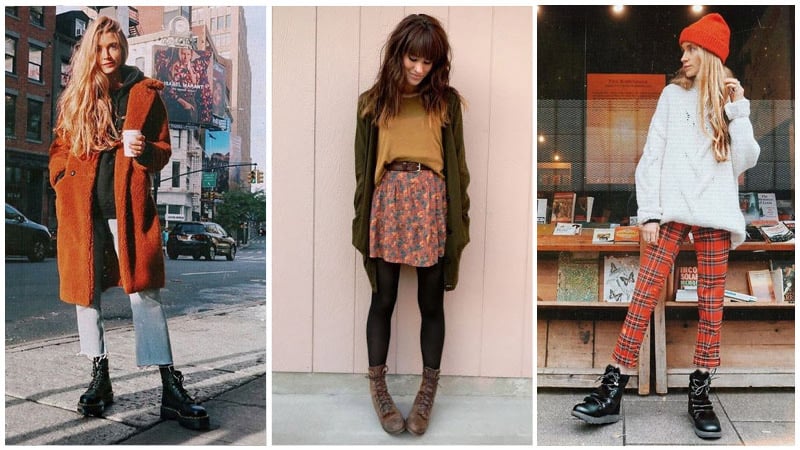 GET THE LOOK
Hipster Summer Outfits
Make a statement this summer in a chic and pretty hipster outfit. The warmer months are the perfect time to experiment with this trend. Think cute overalls, printed tops, funky kimonos, cut-off shorts, and of course, florals. The possibilities to mix and match are endless! Complete the look with a wide-brimmed hat and a pair of rounded sunglasses. Just remember to keep your clothing breezy and lightweight to stay cool.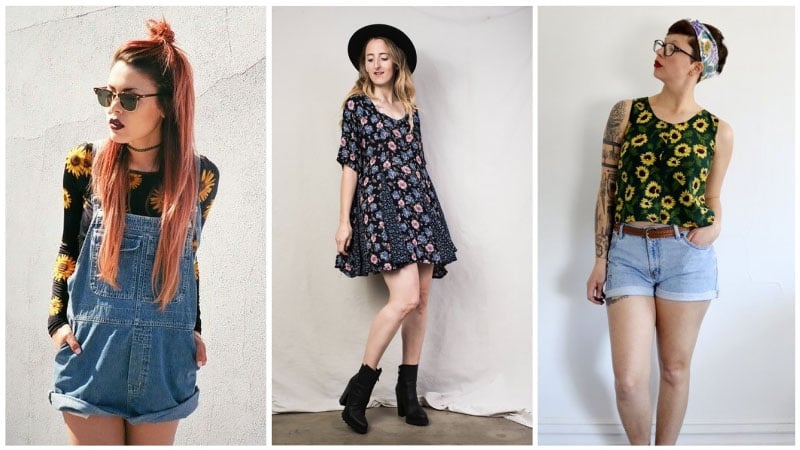 GET THE LOOK
Sexy Hipster Outfits
For the girl who loves to make a statement, the sexy hipster look is perfect. It's a good way to show off your bold, individual style. To channel your sexy side, we recommend going for tight-fitting clothing. Think mini skirts, lace, mid-drifts, suspenders, suede, and high-heeled boots. What's best is you can mix and match vintage prints from secondhand stores with the existing basics in your wardrobe.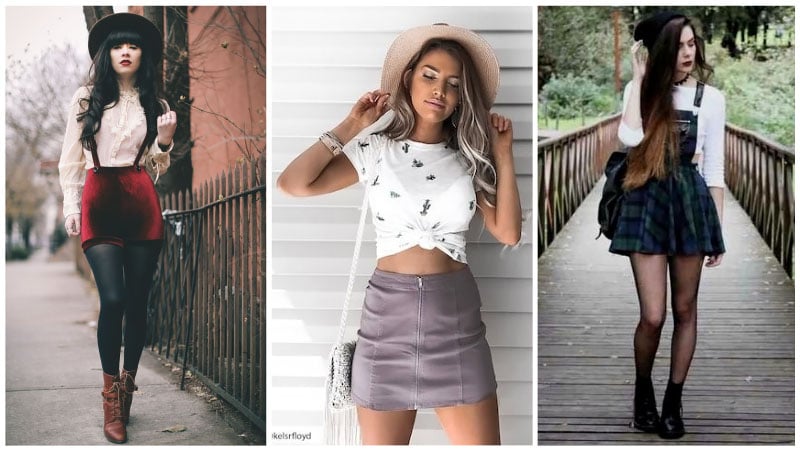 GET THE LOOK
Cute Hipster Outfits
When it comes to dressing cute, there are no strict guidelines, especially since hipsters are known for their distinct and unique style. Therefore, many of them choose to wear vintage dresses or skirts in floral, lace, and other bold prints. Wear a brightly colored blazer or a knit over the top if it's a cold day. We also recommend wearing long socks or tights for additional warmth. When it comes to creating a unique look, the more layers, the better! To finish the ensemble, add a wide-brimmed hat or a beanie, depending on the weather.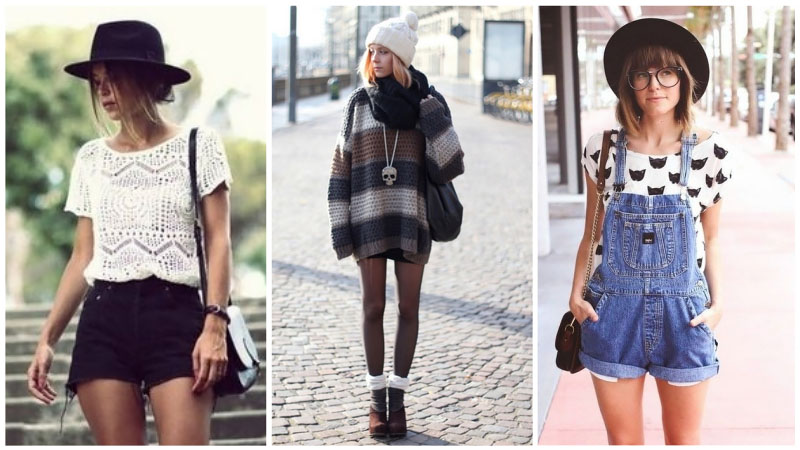 GET THE LOOK
How to Dress Hipster Tips
Experiment with different colors, prints, and fabrics. The more unique, the better.
Don't be afraid to layer your clothing.
Keep your eye out for bespoke garments and vintage pieces at second-hand clothing stores.
Don't forget to accessorize!
FAQs
What do female hipsters wear?
Hipsters don't follow the cultural mainstream, but they are still interested in fashion and trends. In general, their clothing is all about vintage but also creating a sense of authenticity and individuality. They want their outfits to be different from the rest, quirky and show off their personalities. There are many different styles to follow, whether you are an artsy hipster, which combines cool vintage clothing and creates a cool appearance, or a rock chick hipster who favors dark, often androgynous clothing.
How do you dress like a hipster?
When trying to dress like a hipster, you need not overthink your look too much; instead of copying others, your look should be an extension of your own personality. That said, hipster fashion is known for its daring patterns, bright shades, and vintage clothing. They are also all about cool accessories, whether that is a bowtie, large-framed glasses, or an interesting belt.
What colors do hipsters wear?
The color that hipsters wear largely depends on the individual's personality because this dress style is all about creating a look that doesn't follow the mainstream fashion trends. So, to answer the question: wear whatever color you want.
How do you dress artsy chic?
An artsy hipster doesn't get caught up on current trends, and instead, they wear what they want. They use their clothing to express their personality and sometimes even wear garments or accessories that they have made themselves. If you want to dress like this, don't be afraid to break fashion rules, be daring, and go for bold choices and prints.
SUBSCRIBE TO OUR NEWSLETTER
Subscribe to our mailing list and get interesting stuff and updates to your email inbox.