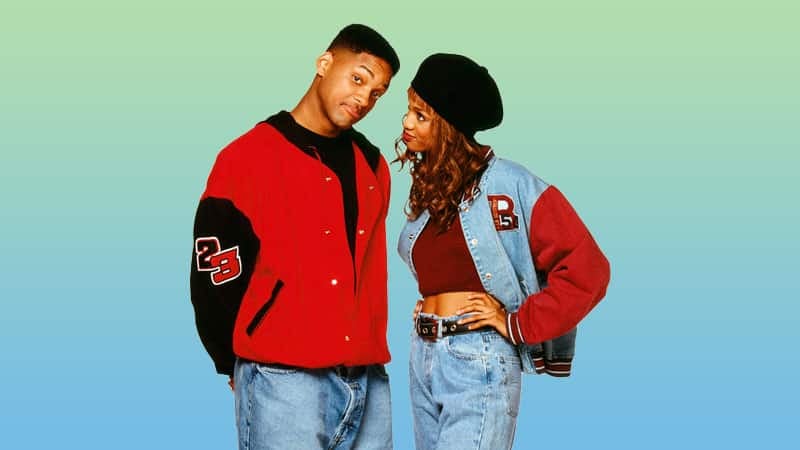 Are you ready to bust out your platform sneaks and tube tops for a 90s-themed party? Throwback ensembles can often be tricky, so if you need some inspiration, this post is just what you've been looking for. We're going to break down the best pieces from the era so you can master the look and truly channel your inner Spice Girl or Fresh Prince of Bel-Air. Keep on reading to find out what to wear to a 90s party and how to get your hands on some classic 90s garments!
RELATED: 90s Fashion For men
RELATED: 90s Fashion For Women
Female 90s Party Outfits Ideas
1. 90s Pop Star
If you're invited to a '90s party, and you want to emulate your favorite stars from the era, why not channel your inner Britney Spears, the Spice Girls, or TLC? The '90s were all about bright colors, crop tops, baggy jeans, and mini skirts, which are perfect for performing on stage or with your backing dancers. Add a pair of chunky platform shoes and a micro bag for a perfect finishing touch. Of course, no vintage ensemble would be complete without a touch of body glitter and some bright and sparkly hair accessories.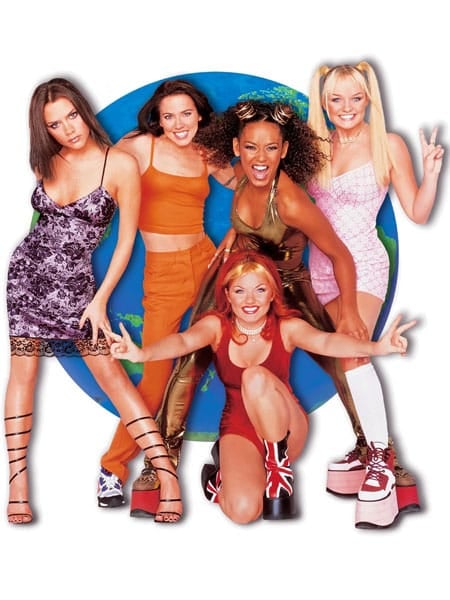 Get the Look
2. Clueless Schoolgirl Plaid Set with High Socks
A boring look for your '90s party? As if! Channel your inner Cher Horowitz by donning her iconic Dolce & Gabbana yellow plaid suit. Now, we can't all afford this killer look, but you can recreate it easily. Start with a matching yellow plaid blazer and mini skirt with a white baby tee. Next, add a yellow button-down cardigan and a pair of white high socks, and voila! Finally, a pair of white shoes and a '90s brick phone will have you turning heads instantly. We guarantee that you will be a total Betty in this look!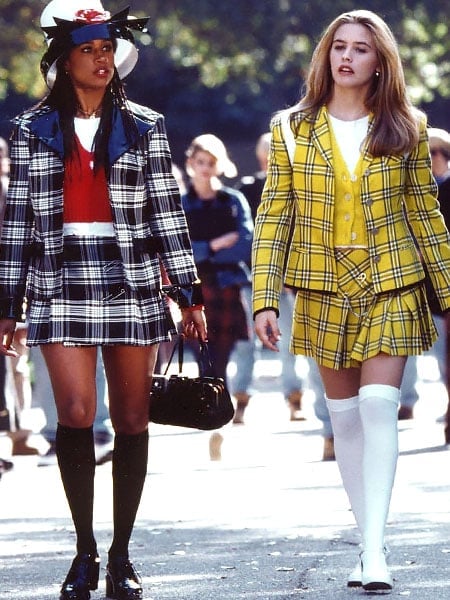 Get the Look
3. 90s Camouflage
There are plenty of fashion trends that have come out of the '90s, and many of them have stood the test of time. No truer words have been said about camouflage – when Destiny's Child debuted their song Survivor, it revolutionized the style. Though the song technically came out in 2001, it remained true to the '90s style. Say goodbye to oversized clothing and swap it out for a mini skirt and a crop top in the khaki pattern. You can also add a pair of low-slung cargo trousers and a large jacket – this is a great choice if you are in colder temperatures and still want to rock the style.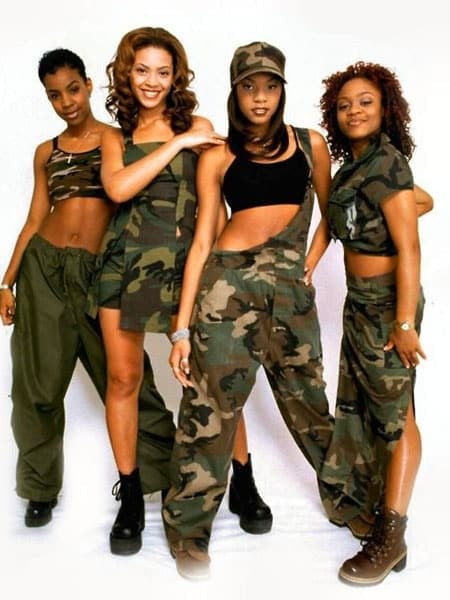 Get the Look
4. 90s Grunge Look
Plenty of trends came out of the '90s, but the early stage of the decade was all about the antithesis of fashion. Popularised by the likes of Nirvana and Sound Garden, this look prioritizes comfort over fashion, making it a great choice for a party outfit. Start with a pair of oversized jeans or cargo pants, and add a large t-shirt – bonus points if it has a band or cartoon printed on the front. Then add a large flannel shirt and a pair of skateboarding sneakers. Keep it all untucked to emphasize the size of the clothing, and be sure to check out thrift shops for authentic garments.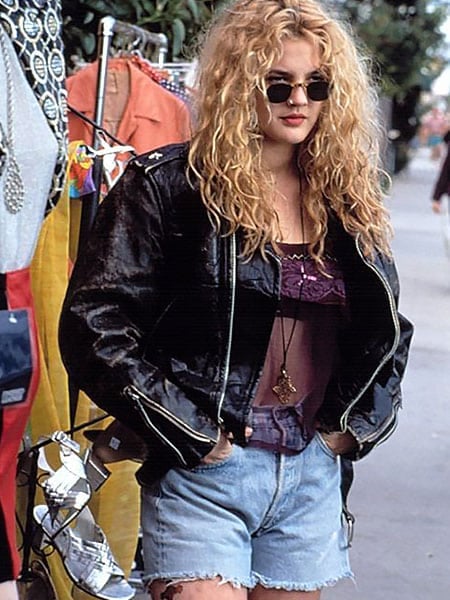 Get the Look
5. Cargo Pants with a Short Tank Top
While many outfits of the '90s were based around bright colors and embellishments, many of the most iconic looks were plain and simple. Take the 1999 Met Gala with Stella McCartney and Liv Tyler in a pair of dark trousers and a white tank emblazoned with 'Rock Royalty' on the front. While you may think these are too simple, they certainly have staying power. Add some strappy heels or chunky boots and some dark cherry lipstick for a nostalgic twist.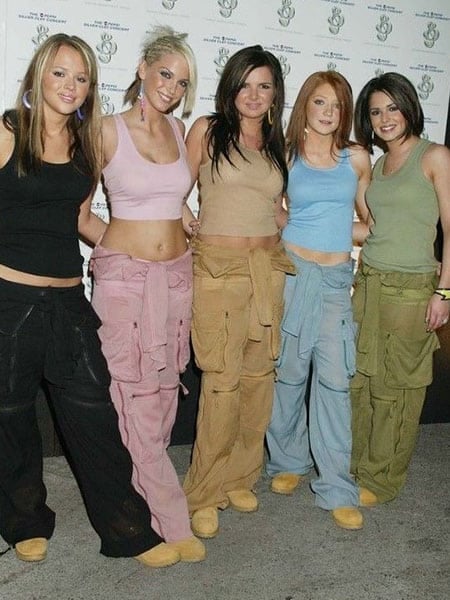 Get the Look
6. 90s All-Over Leather Look
Cast your mind back to 1999 when The Matrix was released – the iconic film brought leather into the zeitgeist, and it quickly became a major fashion trend. But before this, bands like TLC were fronting the leather trend in 1996, and it makes for an excellent costume idea. You'll need a pair of leather pants or a mini skirt and a matching crop top – bonus points if you have a pair of vintage sunglasses and a long coat so that you can recreate the famous bullet scene from the '99 film.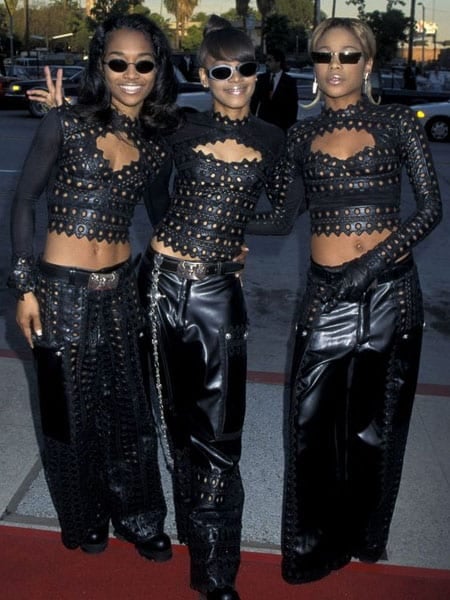 Get the Look
7. 90s Supermodel Metallic Dress
There is nothing quite as beautiful or iconic as the supermodel era of the '90s. With faces like Naomi Campbell, Kate Moss, and Claudia Schiffer dominating the runway and fashion trends, it's clear why it's also a great party outfit choice. Stick to metallic designs from the 1999 Versace show, and rock it with a pair of heels or mules. Opt for a slip dress with spaghetti straps – you can channel your inner Pat McGrath by adding a dark smokey eye or some sparkly hair accessories. It will turn heads and give you a nostalgic touch without feeling like you're in a costume.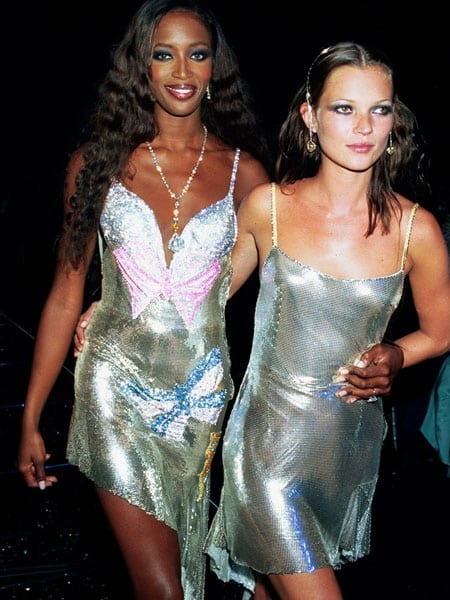 Get the Look
8. Denim All Over
The popular '90s all-denim trend is still popular these days. Before the micro mini skirts and Britney-inspired dresses, it was about matching large and oversized pieces together a la Salt N Pepa. Find a set of ripped and torn jeans that sit low on the hips and add a matching jacket in an equally large size. Be mindful that you wear the same shade of blue – the '90s preferred bright blue and acid wash shades. The beauty behind this look is its versatility – you can throw in a cropped t-shirt or long-sleeve top depending on the weather and location.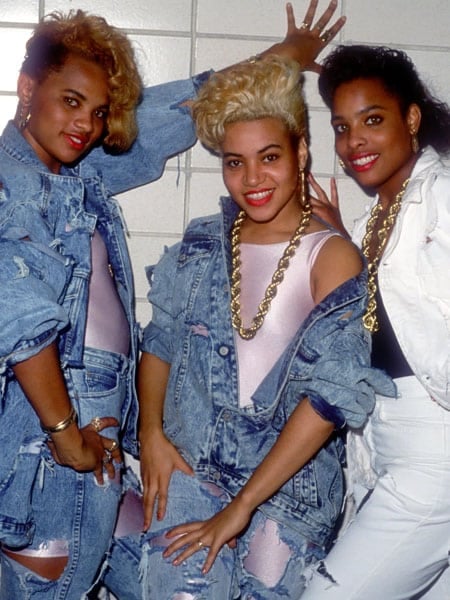 Get the Look
9. Cardigan, Crop Top with Low Waist Jeans
Christina Aguilera was the ultimate poster girl for the late '90s style, and it's an easy trend to recreate for your next party. To emulate her '90s look, start with a pair of low-waisted jeans that sit on the hips. Bonus points if you roll them up to feature a rage cuff. Then add a crop top or boob tube in pink, blue, or white shades. If you don't feel comfortable in a shirt of this length, you can always try a longer tank. Finally, add a sweet cardigan over the top in a deeper hue, and you're set. Your shoes can be a solid set of clogs, mules, or kitten heels – this look is cute and sure to impress everyone.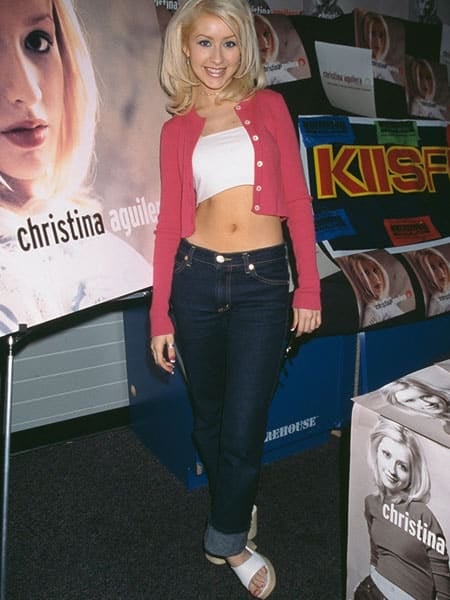 Get the Look
10. Face Jewels and Space Buns
When pop-punk goddess Gwen Stefani walked on the red carpet with No Doubt, with blue hair in space buns and face jewels, the world was stunned. This pop-punk aesthetic remains one of the most recognized images of the '90s, making it an excellent choice for your party. If blue hair isn't up your alley, you can still recreate it by tying your hair into two half ponytails and securing them both in a bun on your temple. If you're feeling up to it, why not add the matching blue fuzzy bikini top and a pair of parachute pants? Nothing says the '90s like daring outfit choice!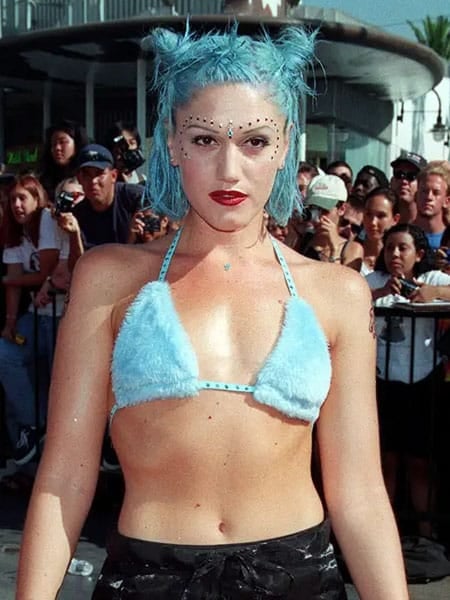 Get the Look
Male 90s Party Outfits Ideas
1. 90s Overalls
So you want to dress like the Fresh Prince of Bel-Air for your party? You can't start without a pair of denim overalls. This trend was massive in the '90s, and the gender-neutral style is easy to find in any thrift shop. You can add the classic rayon short-sleeve shirt underneath, but make sure it's a vibrant shade with a loud pattern. Of course, you can instead opt for a white tank or nothing at all if that floats your boat. For a finishing touch, unbuckle one side of the dungarees and let the fabric hang loosely on the front.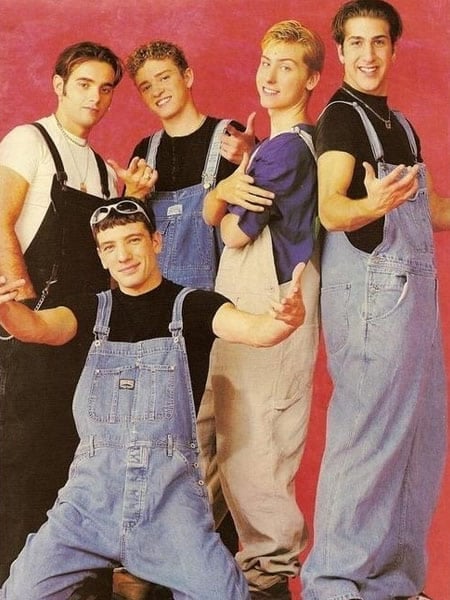 Get the Look
2. 90s Hip Hop Fashion
The Hip Hop scene made waves throughout the fashion and music scene in the '90s, and the world was introduced to the likes of Snoop Dog and 2Pac. To recreate their iconic style, you will need a pair of jeans and a baseball jacket. Finish the look with Timberlands or Air Jordans for a classic look. However, if you prefer the likes of Run DMC, you can't go past their famous shell tracksuit by Adidas – add a few chains and a backward cap or bucket hat, and you're ready to boom shake the room.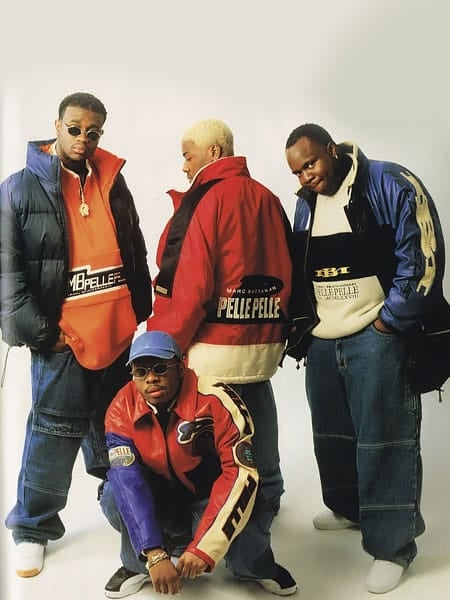 Get the Look
3. 90s Spray Jackets
In the spirit of Run DMC, these humble spray jackets have the '90s written all over them. Worn by those in the sporting world, the Hip Hop scene, and everything in between, they're one of the most instantly recognized garments of this era. Typically these jackets are bright in color, with patterns and color-blocking elements to set them apart from other outdoor clothes. Add them to a pair of straight-leg jeans and sneakers if you want to channel Jerry Seinfeld, or swap the shoes out for Air Jordans and add a chain for a more music-friendly aesthetic.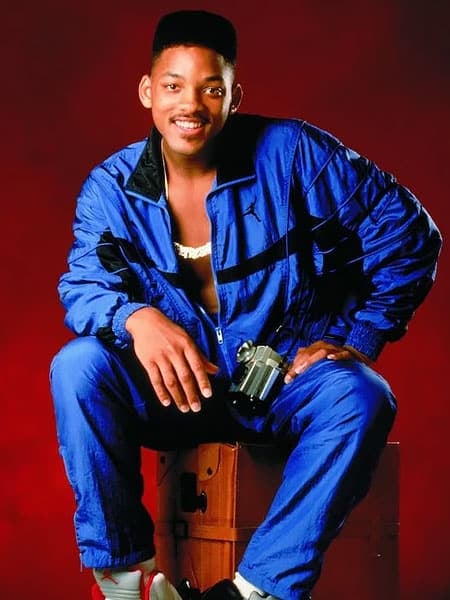 Get the Look
4. 90s Tennis Player
Tennis players have long influenced the style of the general public, and the '90s were no different. With sweatbands on heads and wrists made popular by sports stars, it was only a matter of time before they become a staple in the fashion world. What's more, it's very easy to recreate for your next '90s party. You can start by rocking a tennis shirt and a pair of white shorts with tennis shoes. For those more dedicated, why not add a racket for a show-stopping and comfortable look?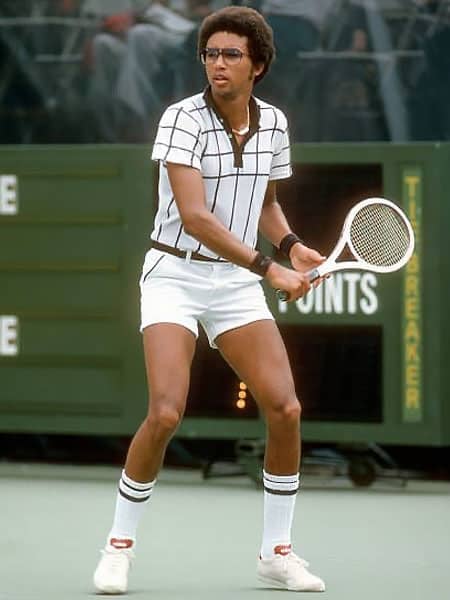 Get the Look
5. Backwards Cap
If you've ever watched an episode of Fresh Prince of Bel Air, Saved by the Bell, or Friends, it's likely that you've seen a backward cap or two. This style was a staple for the era and is key to achieving the look of a party. You can wear this with almost anything else in your closet, including a flannel shirt and white T-shirt, a loud tie-dye print, or an oversized sweater. Opt for a bright color if you want to stand out, but a classic black or white shade also works well.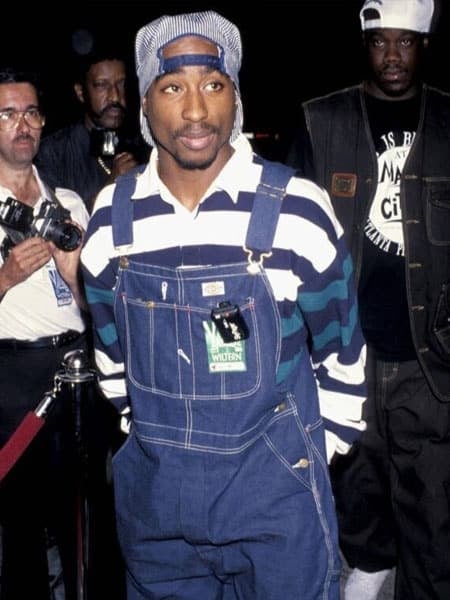 Get the Look
6. 90s Boyband Baggy Jeans
If you were around in the '90s, chances are you were very aware of the biggest boy bands like Backstreet Boys or NSYNC. Their style was equally as well-known as their music, with oversized jeans being a staple in their closet. Paired with a white T-shirt and leather blazers, aviator jackets, and sweaters, you can wear these garments over and over. They're a great choice if you are short on time or resources for the part; plus, you can find the pieces in thrift stores or online.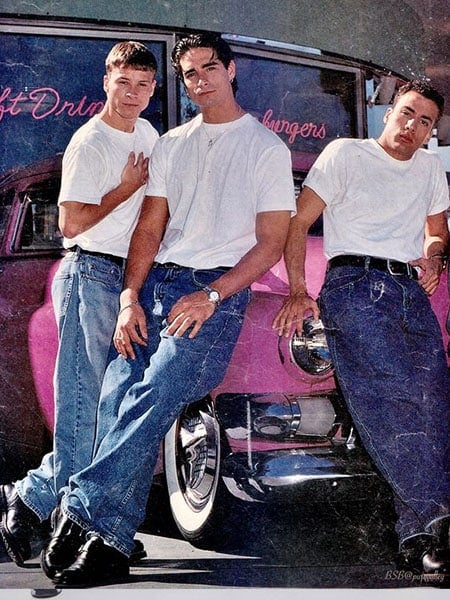 Get the Look
7. 90s Rock Fashion
The '90s saw a lot of music genres come through in popularity and splinter into different subgenres. The rock movement was primarily about leather and jeans, but the '90s took this one step further by incorporating the grunge scene into the mix. Combine a white t-shirt with a motorcycle jacket – wrap a flannel around your waist or layer it between the other layers for something a bit more subtle. Finally, add a pair of Dr. Martens or any other set of chunky and heavy-duty footwear.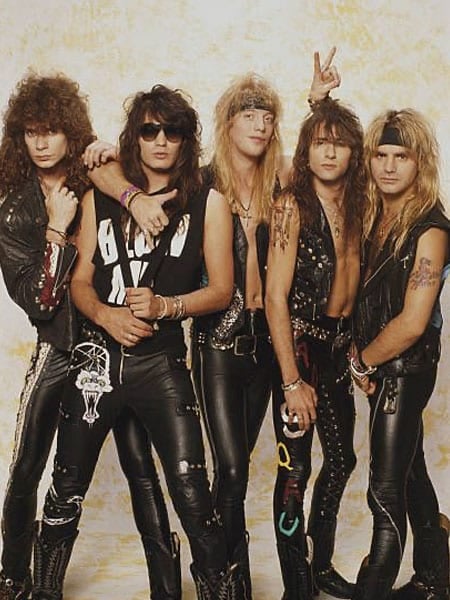 Get the Look
8. Leather Coat and Cap
Denis Rodman was one of the most progressive fashion icons of his time, often wearing clothes that defined gender and sparked discourse. You can recreate one of his iconic looks with a leather jacket and a cap – it is an easy-to-piece ensemble, and it screams the '90s. Wear it with a t-shirt and jeans, or go one step further and omit the shirt entirely. Add a chunky chain necklace and some tiny sunglasses, and you will be the coolest guy in the room.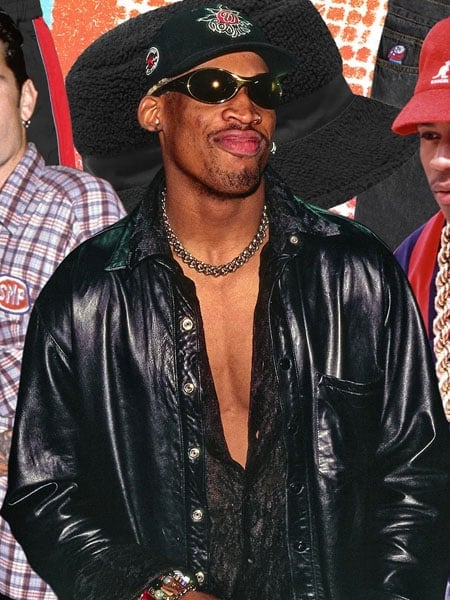 Get the Look
9. Denim All Over
Just like women's fashion, the all-denim look was polarising in the '90s. Luckily for the guys, this look is easier to pull off, thanks to its more subtle approach. Inspired by Marty McFly from 'Back to the Future', try a denim chambray shirt and tuck it into your denim jeans. Don't worry about matching the colors – a dark or light combination will add depth to your ensemble. Finish the look with a white t-shirt if the outfit requires it, a brown or black belt, and a pair of black leather shoes. We can't promise that you will look exactly like Michael J. Fox, but you will definitely resemble a '90s heartthrob.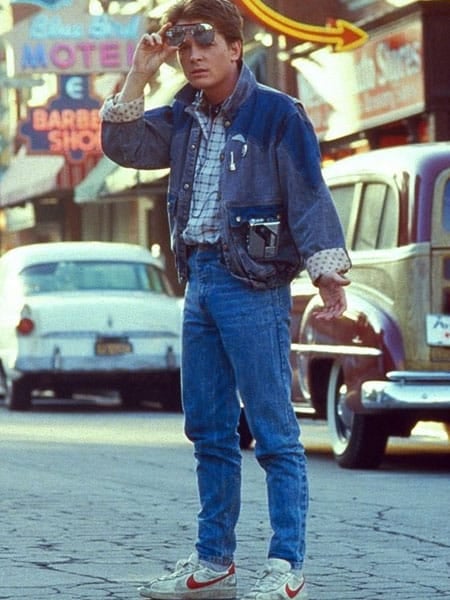 Get the Look
10. Plaid Flannel Shirt
It's considered one of the most iconic and memorable parts of the '90s, and it's easy to see why. Even though it's been around for decades prior, the humble flannel was seen throughout the grunge and rock movement of the '90s. Channel your inner Nirvana with an oversized shirt layered over a white T-shirt, or wear it as a standalone with the buttons down up. Choose from either denim jeans or a pair of oversized cargo pants to complement the look, and add some skateboarding shoes or Timberlands for a rough and ready twist.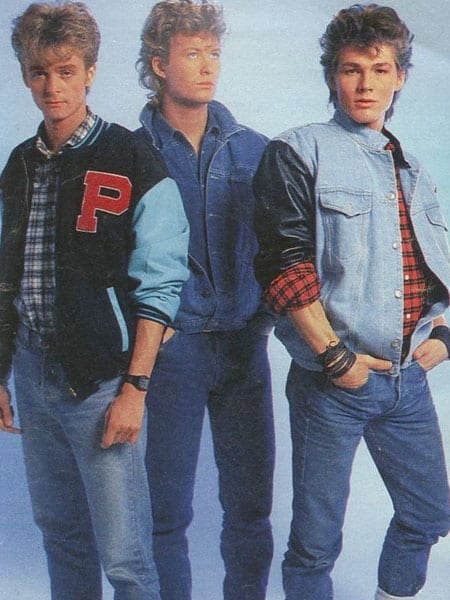 Get the Look