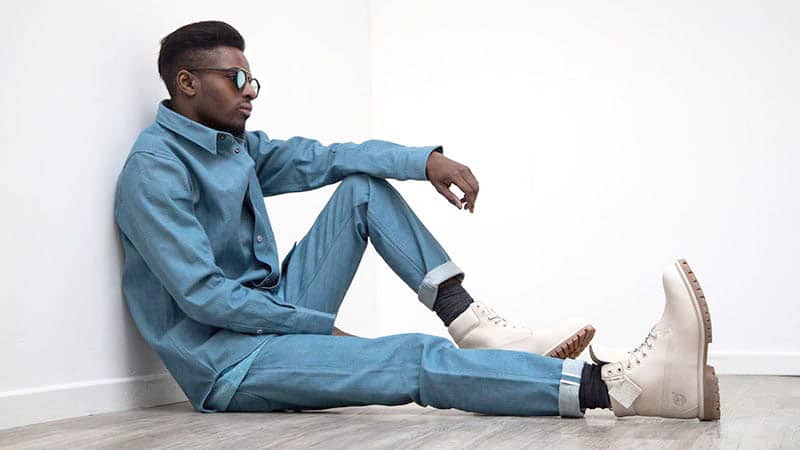 Timberland boots have been loved by gents all over the world since the '70s. Thanks to their rugged yet fashionable appearance and practical appeal, these beloved boots have become an iconic footwear style. Today, these tough shoes are as stylish as ever and make a worthwhile addition to any wardrobe. Perfect for casual ensembles, Timberlands project a cool confidence when styled in the right way. So, to help you don these essential shoes with aplomb, we've created the ultimate guide on what to wear Timberland boots.
Timberland Boots Outfits
Timberland Boots with Jeans
When it comes to rocking Timberlands, jeans are always an excellent pants option. To nail this combination, select either a slim or straight-leg pair of jeans to balance the bulkiness of your shoes. Then, complete your casual yet rugged look with any top you want, be it a t-shirt or flannel button-down.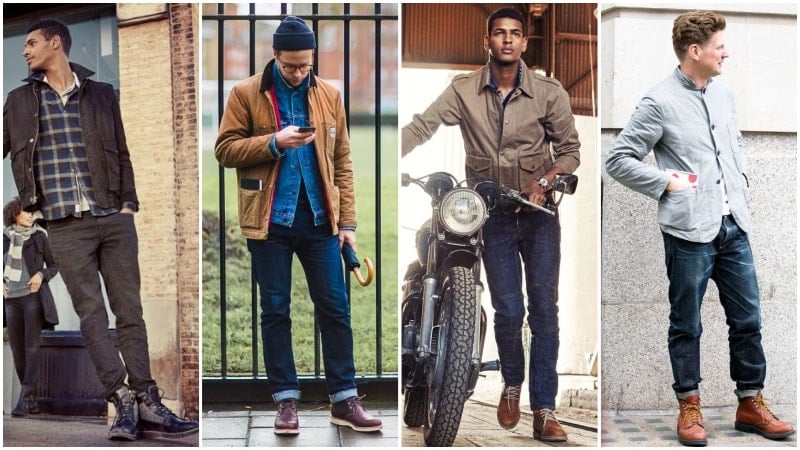 Timberland Boots with Denim Shirt
Timberland boots look fantastic when worn in a rugged workwear style. As such, they match well with denim garments, including denim shirts. To create a stylish double denim outfit with your Timberlands, try pairing a dark pair of jeans with a light denim or chambray shirt.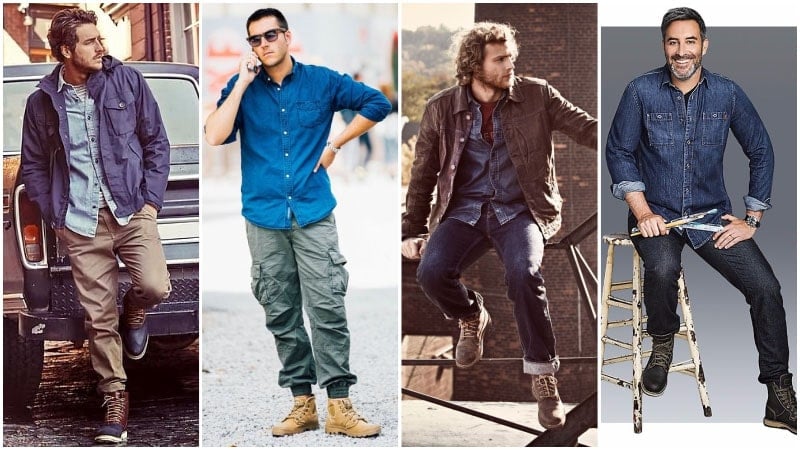 Timberland Boots with Blazer
Timberlands can be dressed up, but you must do it in the right way. So, before you throw on a suit with your boots, consider trying a blazer instead. Just select a casual design and partner it with black jeans and a t-shirt for a cool ensemble.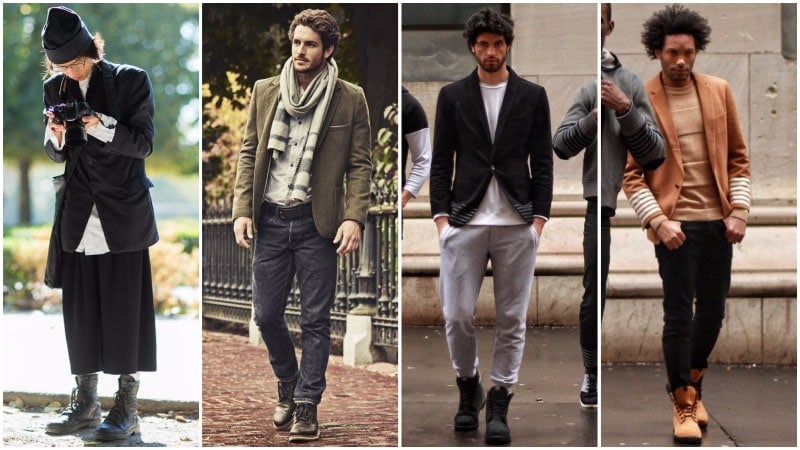 Timberland Boots with Jacket
Timberland boots can easily suit a range of jackets. As such, you need not be afraid to pair them with your favorite as you walk out the door. Whether you like a classic leather look, sporty bomber style, or casual denim design, your go-to jacket, and its cool and casual style will perfectly match your shoes.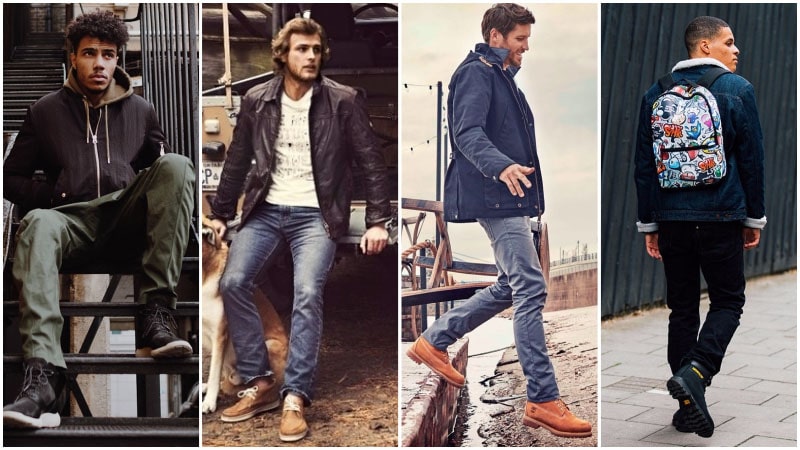 Timberland Boots with Coat
Timberland boots are perfect for winter not only because they are protective and durable, but also because they look great with winter clothing. A coat is one such winter essential that pairs excellently with Timberlands. To nail the look, consider trying a sleek all-black look with black boots, chinos, shirt, and coat.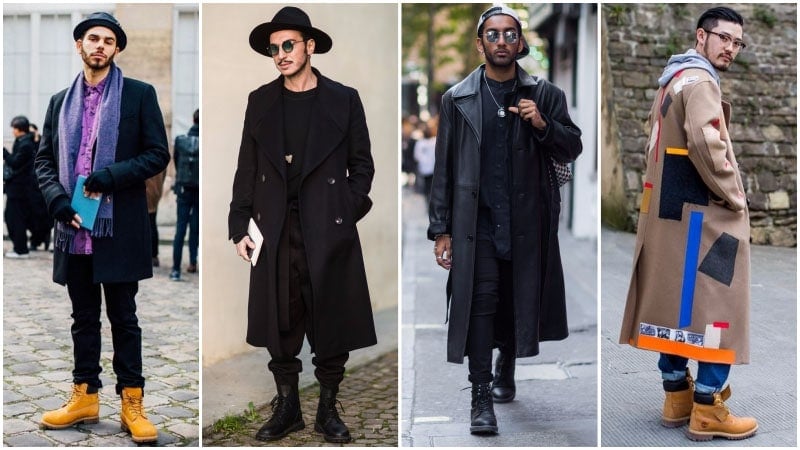 Timberland Boots with Sweater
Sweaters also look great with Timberland boots, as long as you style the combination in the right way. As sweaters feature a somewhat preppy appearance, they tend to suit smart casual outfits best. To achieve this aesthetic, select a pair of leather or suede boots. Then, pair your sweater and boots with jeans and a cool minimalist watch.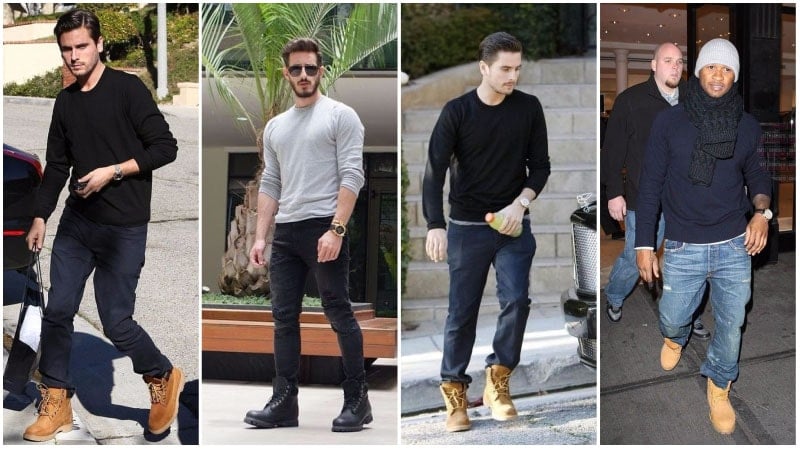 Timberland Boots with T-Shirt
Thanks to their bold yet straightforward appearance, Timberland boots look great with plain and classic t-shirts. For a fashionably minimal look, pair your Timberlands with a neutral tee and some jeans. Then, complement the tough aesthetic of your shoes with casual and edgy accessories, such as a black beanie.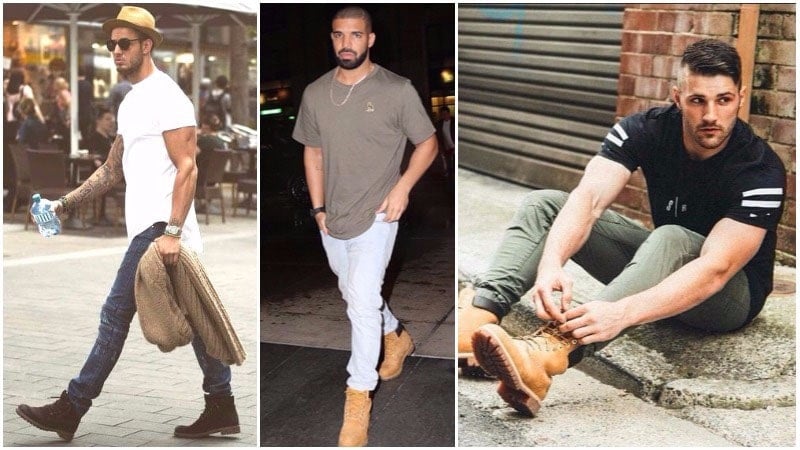 Timberland Boots Styles
6" and Above Boots
For those who like the classic Timberland look, you can't go wrong with a six-inch pair. Finishing above the ankle, these tall boots are perfect for keeping your feet warm and you looking stylish. Best of all, they're available in a range of colors to suit a variety of outfits.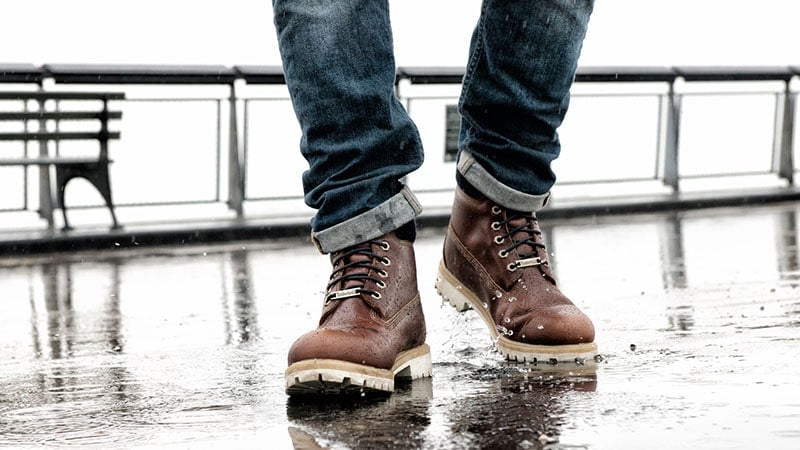 Winter Boots
If walking the streets in winter means that you end up with wet socks and frozen feet, you're likely wearing the wrong shoes. Luckily, Timberland offers an assortment of boots that are perfect for winter. Not only warm but also waterproof, these cold-weather styles will keep your toes feeling dry all season long.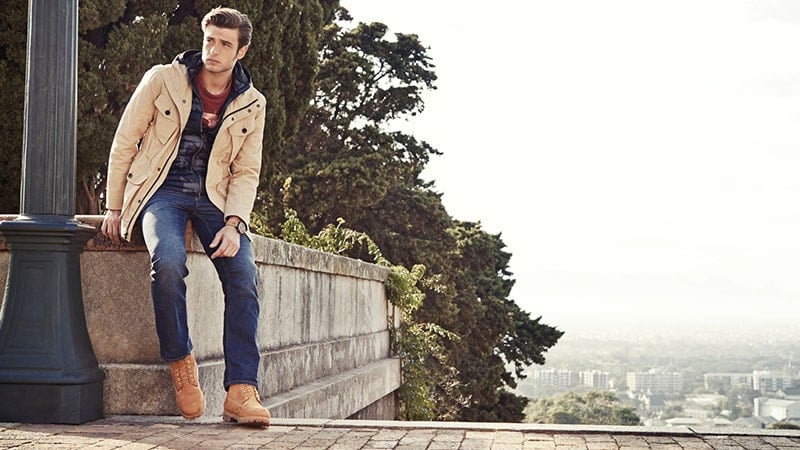 Chukkas
If you're looking for a stylish ankle-high boot to wear, Timberland's selection of chukkas is an excellent place to start. For a sophisticated look, select a minimalistic pair with a slim design. For a more casual appearance, choose chunkier and busier styles.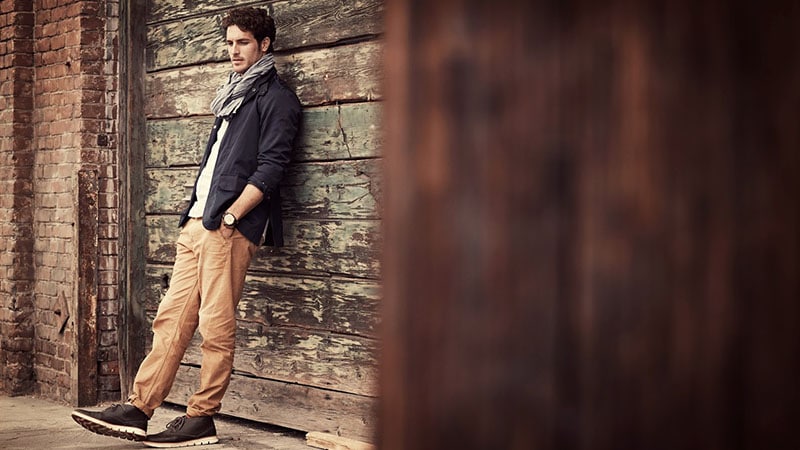 Hiking Boots
For those who are adventurous, Timberland offers an impressive assortment of hiking boots. As practical as they are stylish, these shoes will take you from the trail to the summit and everywhere in between.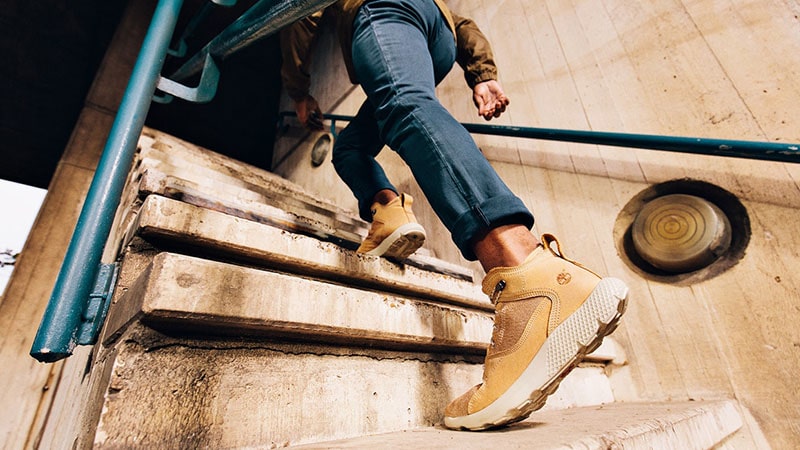 Sneaker Boots
Can't choose between sneakers and boots? Why not wear both with a pair of Timberland sneaker boots? These awesome shoes provide the sporty aesthetic of a sneaker while maintaining the practicality of boots. The result is a lightweight shoe that can take you anywhere and everywhere.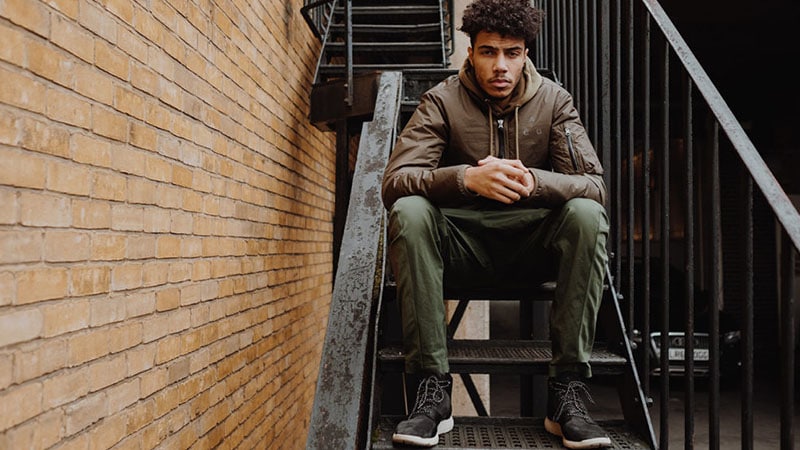 Mids
As well as providing an excellent variety of six-inch boots and chukkas, Timberland also offers a great selection of mid-height boots. From hiking styles to waterproof designs, the range is diverse and caters to many needs.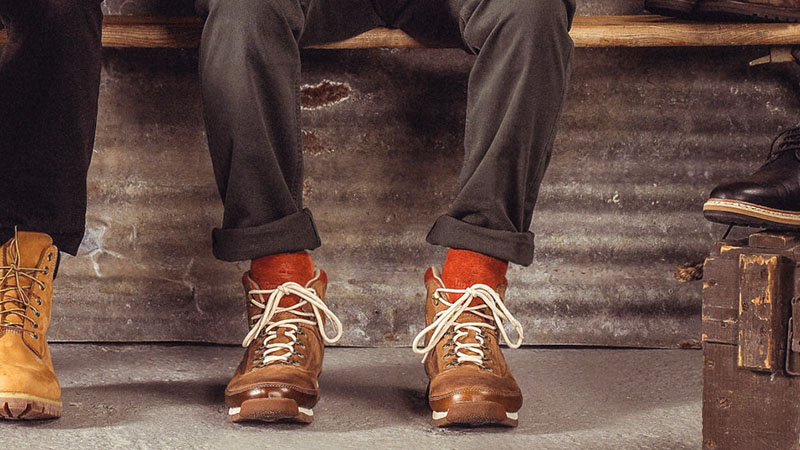 Side-Zip Boots
Whether you're looking for the perfect fit or just can't be bothered with laces, Timberland's side-zip boots make an excellent option. Pick up a pair in both brown and black to cover all your sartorial needs.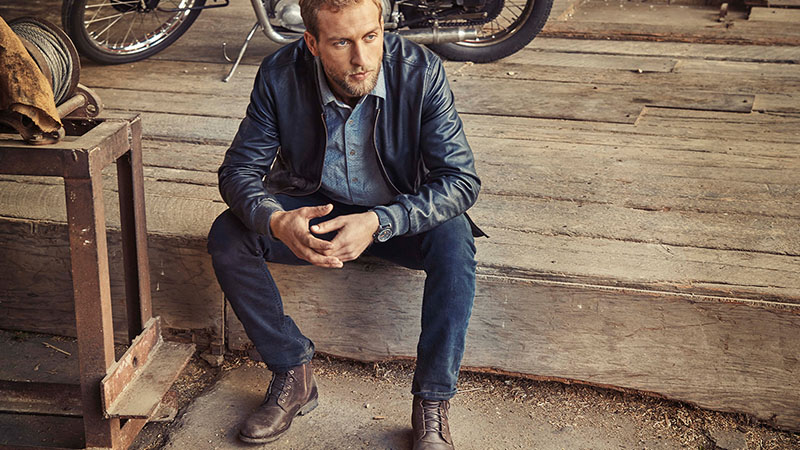 Slip-Ons
When you're in a hurry, there's no time to fuss about with long laces. But, while you may not be able to throw on your classic Timberlands, there is another option. Slip-on Timberland boots are the perfect choice for time-poor gents. Boasting the brand's signature rugged aesthetic and easy to put on, these shoes are an excellent option.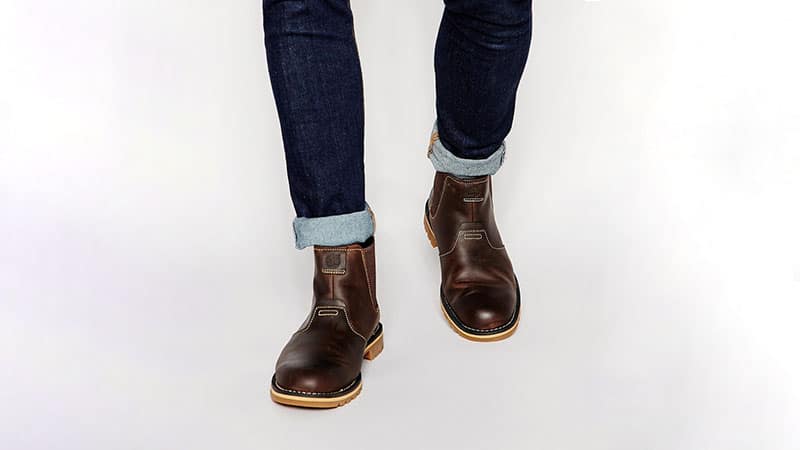 Timberland Boot Sizing
To ensure that you purchase the perfect pair of Timberlands for your feet, be sure to check the brand's size chart before buying. Although the label's shoes suit American size standards, they can be converted into international sizes. If you fit between two sizes, you will likely need to purchase the smaller size when shopping for Timberlands.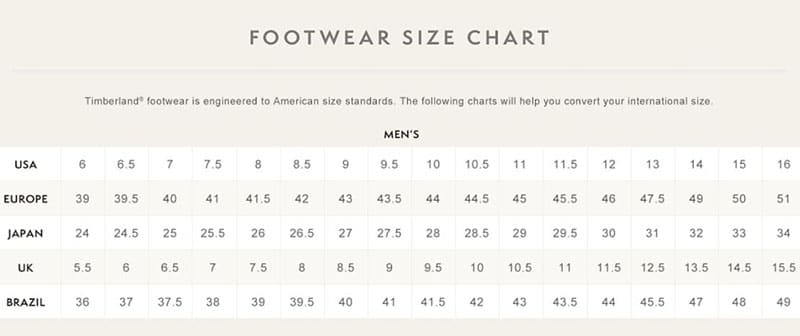 How to Lace Timberland Boots
Timberland boots tend to look best with the laces worn slightly loose. As such, it's ideal to completely unlace and re-lace a new pair of Timberlands before wearing them. When re-lacing your shoes, remember to stop before the final eyelets to leave extra room at the top. You can also try skipping every second hole for an even looser fit. For those who like a unique look, you can experiment with different lacing methods to find the perfect one for you.
How to Wear Timberlands
Stick to casual outfits.
Partner your Timberlands with basic items, such as jeans, t-shirts and leather jackets.
For a smart casual look, try wearing your Timberlands with a blazer and dark denim.
Wear your Timberlands during winter with chinos, a shirt and a sweater or coat.
Experiment with different styles, including chukka and sneaker boots, to find the one that best suit your look.
FAQs
Which are the best Timberland boots?
While all Timberland boots have the same stylish look and high-quality finish, the classic Original Yellow Boot – aka the 6-inch Premium Waterproof Wheat Nubuck Boots – are the brand's best-sellers year after year. They will give that iconic Timberland look. 
How long do Timberland boots last?
Timberland boots come with a 12-month warranty from the date of purchase, so they should last at least a year without developing any defects. Beyond that, your results will depend on how often you wear them, whether you intend to use them as work boots, and how well you maintain them. 
Are Timberland boots good for snow?
Timberland work boots and outdoor boots are suitable for snowy conditions as they are waterproof and insulated. Plus, the soles have enough grip and traction to keep you stable on the slushy ground.
Do I need to spray my Timberland boots?
While Timberland boots are waterproof, it's important to maintain the coating by spraying them regularly. To keep them smelling fresh, spray a refresher 
How do you maintain Timberland boots?
Like all shoes, Timberlands require maintenance – which will depend on what type of material. Keep leather looking tip-top by buffing in waterproof wax, and protect nubuck, canvas, and suede from water, oil, and salt damage with a waterproof spray and stain repellent. For all shoe types, brush off dirt and mud as soon as it dries and use the brand's cleaning products on the soles and uppers. For more details, consult Timberland's online guide to footwear care.
SUBSCRIBE TO OUR NEWSLETTER
Subscribe to our mailing list and get interesting stuff and updates to your email inbox.