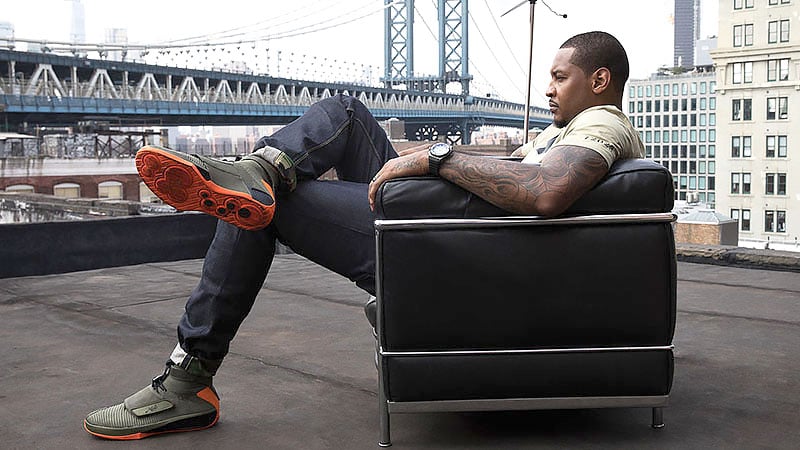 Today, Jordans are so much more than just basketball shoes. They're an iconic footwear staple that epitomises street style and appeals to everyone from players and fans to sneakerheads and stylish gents. So, while you'll still see them teamed with shorts for the court, you're just as likely to spot them on the street with a pair of jeans. Of course, wearing Jordans with jeans can be harder than it looks. After all, there are many aspects to consider, like the style, colour, and silhouette. So, to help you nail the perfect blend of casual and cool, we've created this guide on how to wear Jordans with jeans.
RELATED: 30 The Best Air Jordans Every Made
How to Wear Jordans with Jeans
Choose Slim Jeans
Due to their generally chunky appearance, Jordans tend to look best when paired with slim jeans. By creating a sense of balance between your shoes and your pants, a slim cut will achieve a complementary appearance. Of course, while slim jeans are often best, they're not your only option. Straight-leg and skinny styles can also work well so long as you balance them with what you wear on the top half of your body.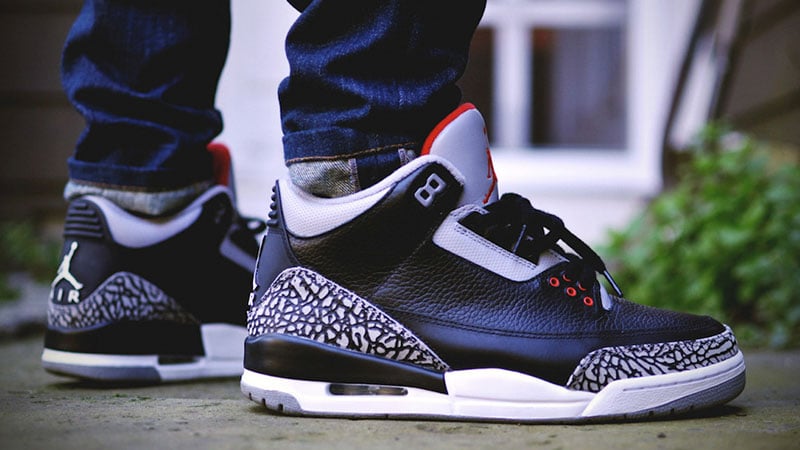 Let Your Jordans Stand Out
With their awesome designs and colours, Jordan shoes are made to stand out. So, be sure to let them do so by teaming them with an understated outfit with classic shapes, simple materials and neutral colours. Doing so will help ensure your clothes don't compete for attention and all eyes stay on your killer sneakers.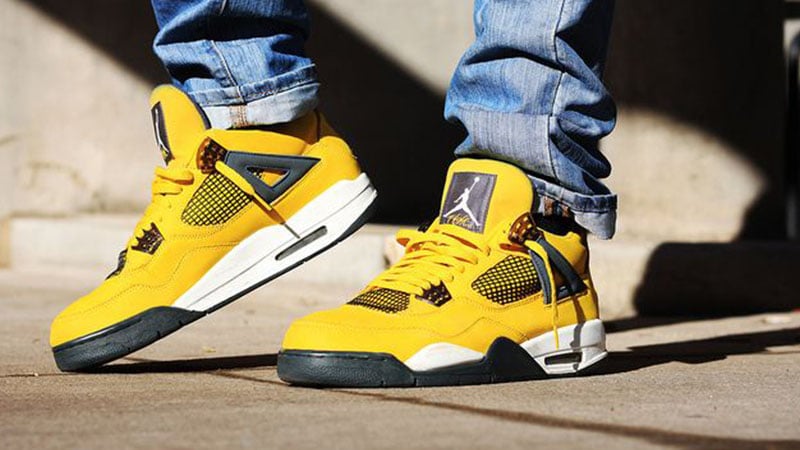 Keep Colour in Mind
Jordans come in a variety of striking colours and patterns. While this can create an awesome statement style, it can also make choosing an outfit more difficult. After all, no style-savvy gent wants to clash with his boldly coloured sneakers. To ensure your overall look is as cool as your shoes, play things safe and stick to neutral colours, such as navy, black, white, and grey.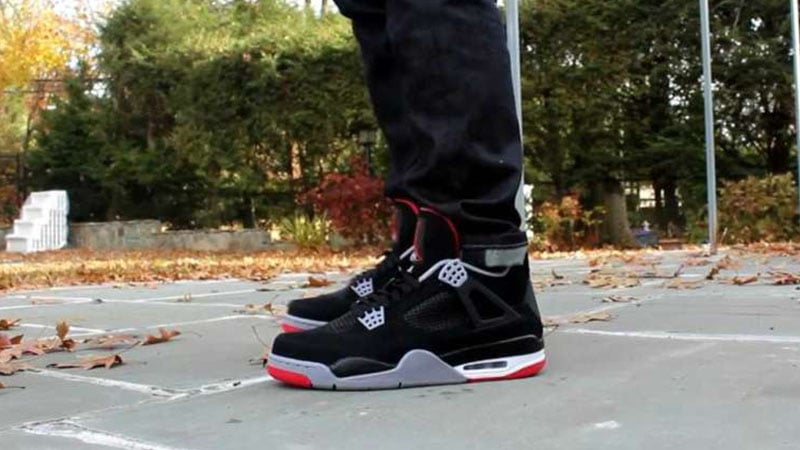 Outfits to Wear with Jordans
Skinny Jeans with Jordans
Teaming Jordans with skinny jeans is an excellent way to achieve a modern street style look. The key to pulling the combination off is to ensure your jeans fit close to the leg without being skin-tight or spray-on in appearance. Both black and white skinny jeans can make particularly stylish choices, especially when paired with a casual jacket and bold Jordans.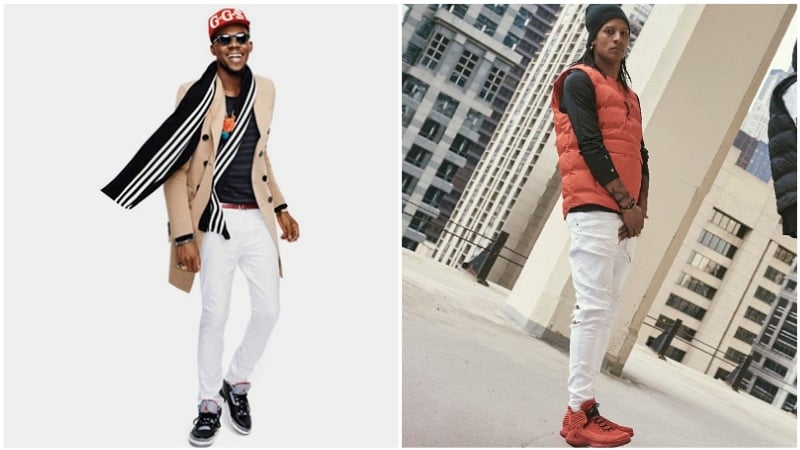 Shop the Look
Slim Jeans with Jordans
Thanks to their simple silhouette, slim jeans are often the most effortless style to team with Jordans. Not only do they appear balanced with the chunkier, classical Jordans, but they also complement more modern, slim styles as well. Additionally, as their shape is subtle, they provide freedom to wear a variety of styles on top. So, whether you want to rock an oversized tee or a slim-fit shirt and tailored blazer, you can do so with confidence.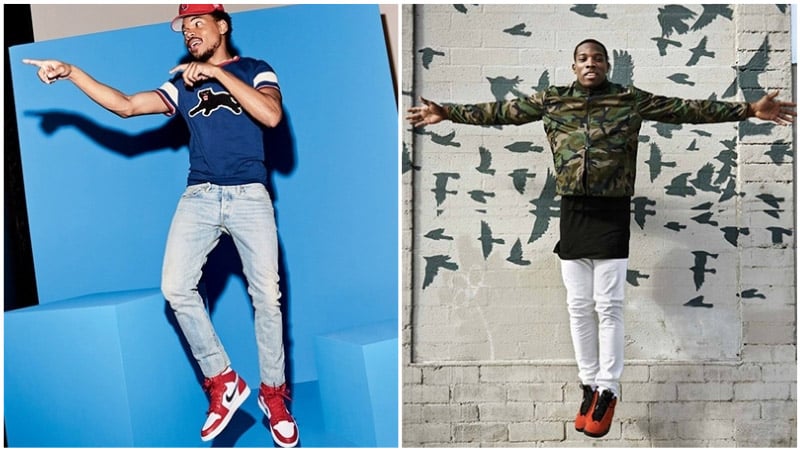 Shop the Look
Straight Jeans with Jordans
Straight jeans with Jordans can create an awesome relaxed look that's perfect for weekends. But, if you're rocking these pants with mid- or high-tops, be sure to tuck them in. After all, you'll want to keep your sneakers stylishly on display after splashing out for them. Also, it's essential to ensure your jeans aren't overly baggy or you may risk looking sloppy and outdated.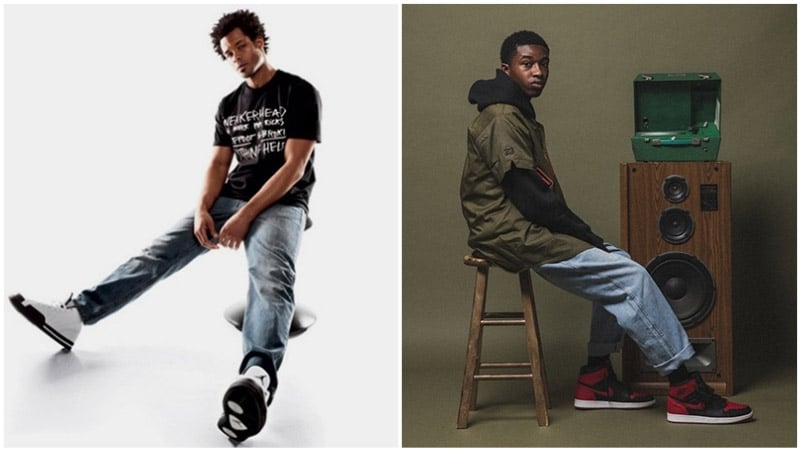 Shop the Look
Ripped Jeans with Jordans
Combining athletic influences with a whole lot of attitude, outfits that team ripped jeans with Jordans can look seriously cool. The edgy streetwear ensemble is perfect for gents who enjoy a rough-around-the-edges style and can look great with jeans of any colour. To rock the look, remember to avoid boldly patterned Jordans, which may seem too much with ripped jeans, and keep your look casual up top.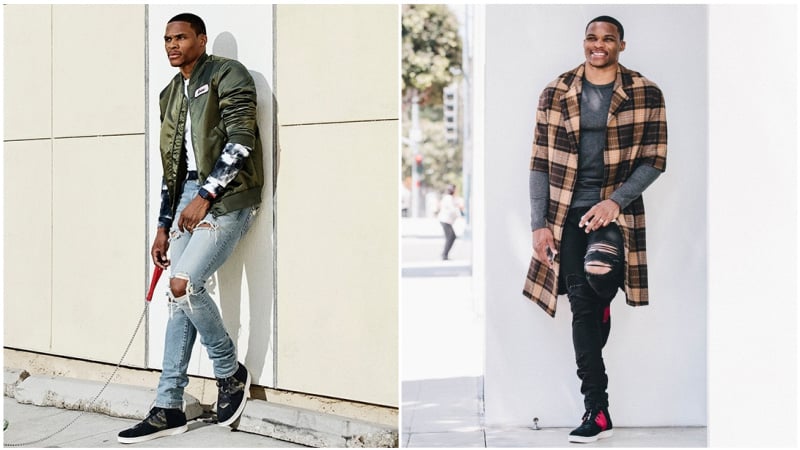 Shop the Look
Blue Jeans with Jordans
If you're looking to achieve a classic streetwear look with Jordans, be sure to choose a pair of blue jeans. When teamed with blue denim, Jordans project a casual and sporty vibe that can suit any number of informal occasions. When it comes to choosing the shade of blue, let the colour of your sneakers guide you. In general, dark and rich hues, such as red and black, look best with dark blue jeans while light tones, like white and grey, suit softer shades.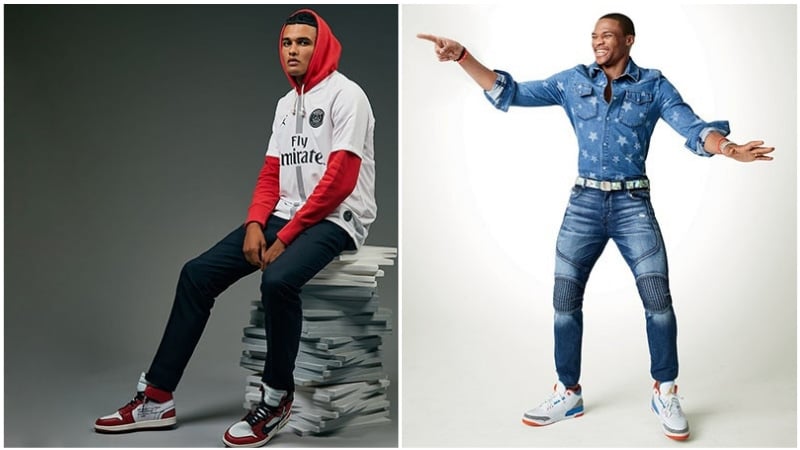 Shop the Look
Black Jeans with Jordans
For a modern appearance with a little attitude, consider teaming a pair of Jordans with black jeans. Whether skinny, slim or straight, black jeans will instantly inject a rock-and-roll edge into your casual style. In particular, outfits that are all-black or monochromatic tend to look fashion-forward and cool. They also make it super easy to show off your awesome Jordans, no matter the colour.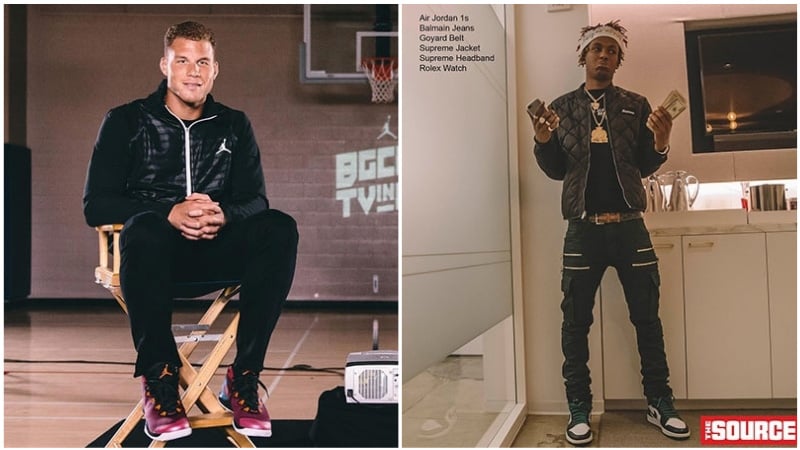 Shop the Look
Grey Jeans with Jordans
While grey jeans may not be quite as common as blue or black styles, they can still create a fantastic look when teamed with Jordan sneakers. In particular, these jeans work best with white and black Jordans as they achieve a flattering contrast in tones. However, they can also look good with grey styles, so long as there is a significant difference between the two shades.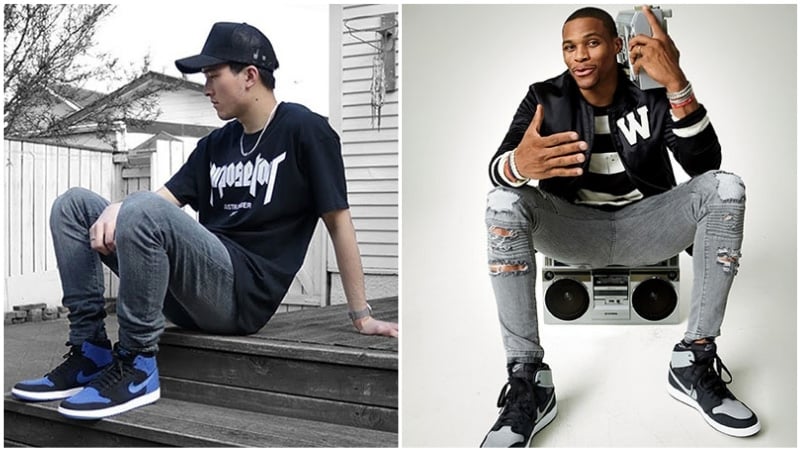 Shop the Look
Best Jordans to Wear with Jeans
Air Jordan 1 (I) with Jeans
When it comes to rocking a pair of Jordans with jeans, you can't go past the original Air Jordan 1. The classic style has produced some of the best Air Jordans shoes ever made and is credited with kicking off the basketball shoe craze. Today, it continues to be incredibly popular with fans. Beloved for its timelessly cool aesthetic, the shoe teams excellently with denim for a stylishly laid-back look.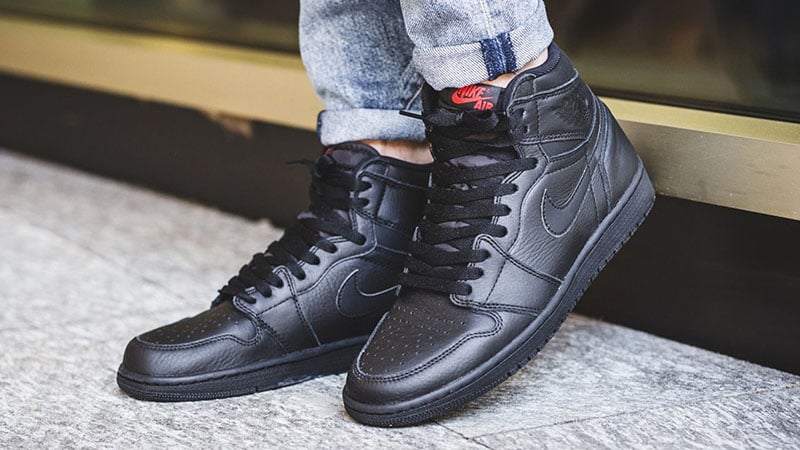 Top Buys
Air Jordan 3 (III) with Jeans
Known for turning Air Jordans from a sports shoe into a fashion item, the 3 is an iconic and impressive style. As cool as it was original, the Air Jordan 3 was the first style to place the Jumpman logo on the tongue. Today, the timeless sneaker is still a favourite and works excellently with casual outfits. When wearing a pair with jeans, just remember to cuff, roll or tuck your pants in to show off that unforgettable logo.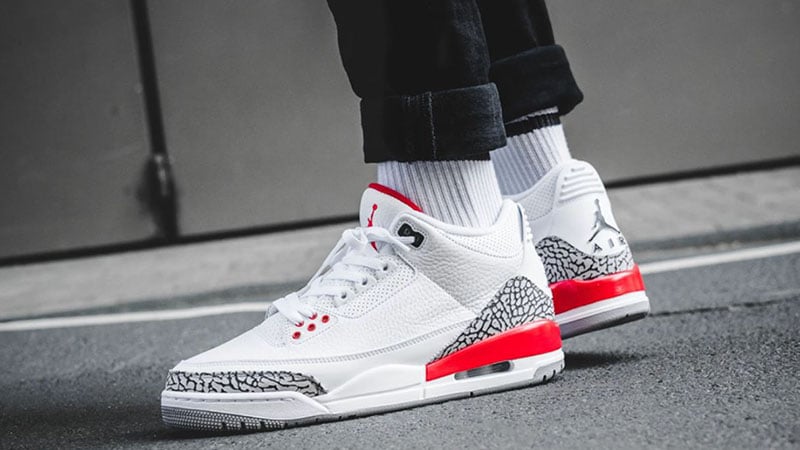 Top Buys
Air Jordan 11 (XI) with Jeans
If you're looking to rock Jordans and jeans in a modern way, a pair of Air Jordan 11s is the way to go. Described as the greatest trainers of all time, these beloved sneakers are comfortable and sleek. Their sharp and minimal appearance makes them a fantastic choice for men seeking a contemporary and cool streetwear aesthetic. Pair them with skinny jeans and a T-shirt or shirt for a smart and stylish weekend look.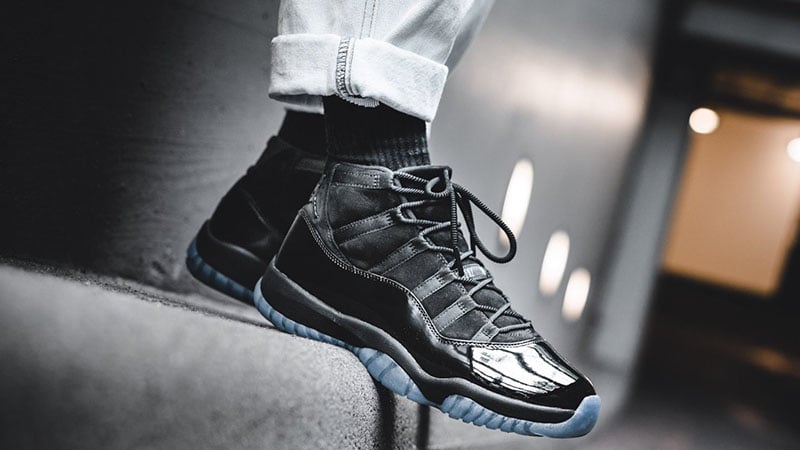 Top Buys
How to Wear Jordans with Jeans
Select a style of Jordans that look great with jeans.
Choose slim-cut jeans that balance your Jordans.
Let your Jordans stand out by teaming them with an understated outfit.
Avoid clashing with bold Jordans by pairing them with pieces in neutral colours, like black, white, navy and grey.
Complete your jeans and Jordans look with other streetwear items, such as a logo tee and bomber jacket.
SUBSCRIBE TO OUR NEWSLETTER
Subscribe to our mailing list and get interesting stuff and updates to your email inbox.