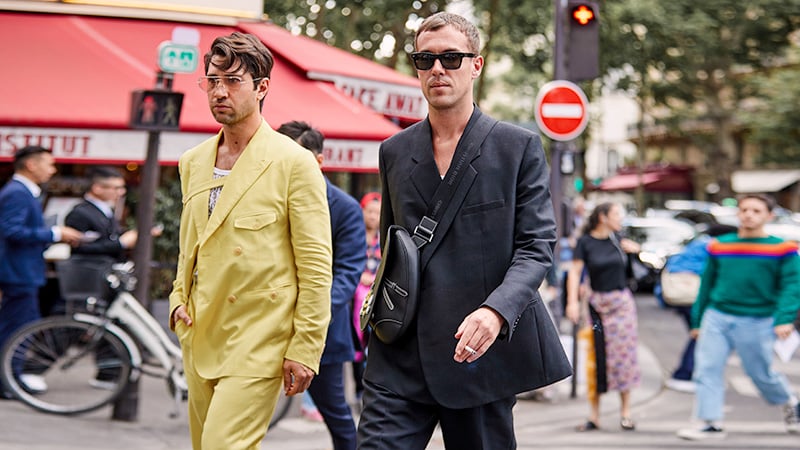 As Men's Fashion Weeks come to a close, the trends are only beginning to surface on the streets. From patchwork prints to oversized suits, there is a myriad of new styles that flatter anyone's taste. Whether you need a wardrobe update or you're just searching for a bit of summer styling inspiration, check out the top ten men's trends from S/S FW 2020.
RELATED: The Best Street Style From Men's Fashion Week S/S 2020
1. Cross-Body Bags
Keep your belongings safe and sound with a super stylish crossbody bag. Whether it be a messenger-style or something small and neat, these are a great way to secure your stuff and do it fashionably. If the strap is too long for your liking, tie a small knot in it, and you'll have a unique addition to your collection. This is a great way to jazz up an outfit and is a practical way to do it.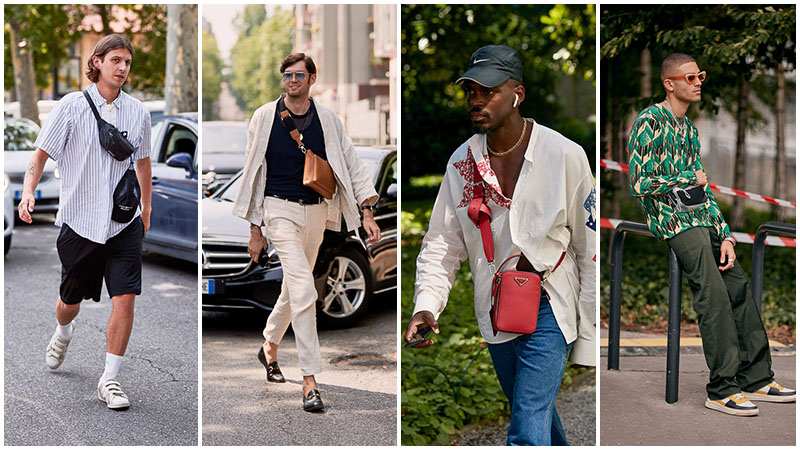 Get the Look
2. Cuban Collar Shirts
Feel the summer breeze in a stylish Cuban collar shirt. With a distinctive collar and short sleeves, they're an easy way to jazz up an outfit and make a real statement. You can choose to wear them with a bold print or keep it plain in a solid color. These shirts look extra cool in bright shades like yellow, blue or green. Complete the look with chinos and sunglasses, and you'll be donning the summer sun in style.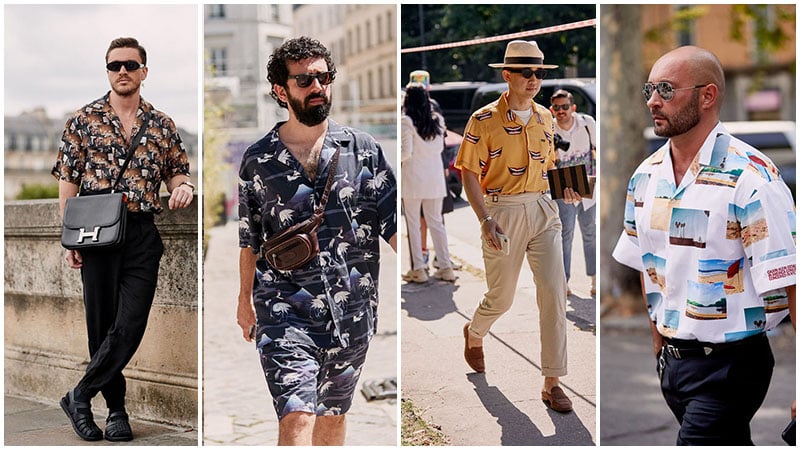 Get the Look
3. Flares
The '70s are back in a big way with these flares. With a thin upper leg and an exaggerated ankle, these trousers are sure to make an impact anywhere you go. Pair the pants with a slim-fitting shirt or turtleneck to emphasize the bell bottom, or keep it flowing with an oversized hoodie and T-shirt for a more casual feel. No matter how you style these, you'll have the appearance of super long and oh-so-stylish pins.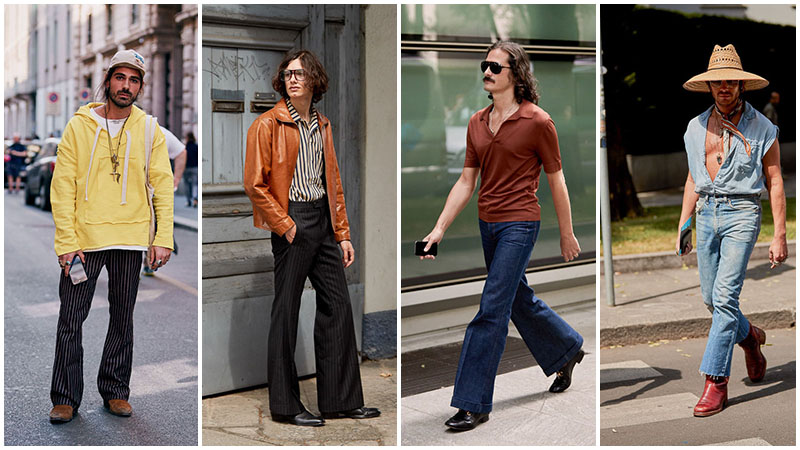 Get the Look
4. Over the Knee Shorts
Achieve the ultimate casual feel in a pair of over the knee shorts. These are a great way to keep yourself mostly covered but stay cool in the summer heat. Whether you rock these bottoms with a bold pattern or you keep it hot in a bright color, you can't go wrong in these statement pieces. Complete this look with an open shirt and fresh kicks.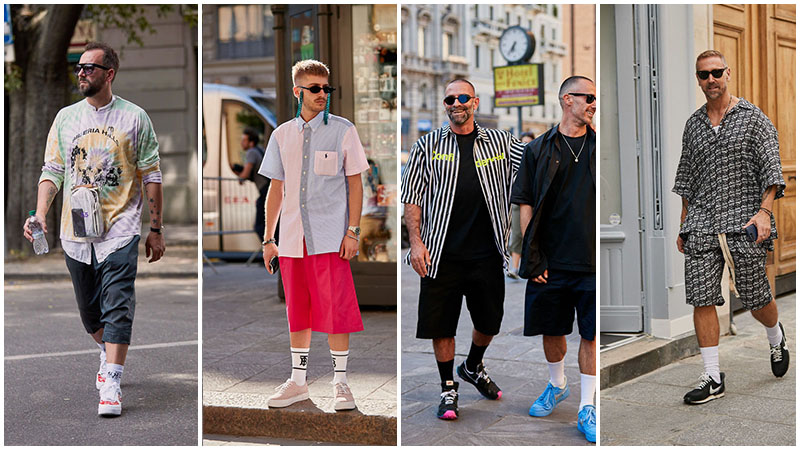 Get the Look
5. Oversized Blazers
Take it back to the '80s with an oversized blazer. Large and in charge, put a twist on the essential suit jacket by taking it up a few sizes. Whether it be a pinstripe or something one color, this is a great way to put a retro spin on a modern outfit without looking too formal. Choose a fit that's slightly bigger than the regular fit or go all out with something massive. Pair it with a basic T-shirt or a funky button-down and jeans, and you're going to be strutting down every street in style.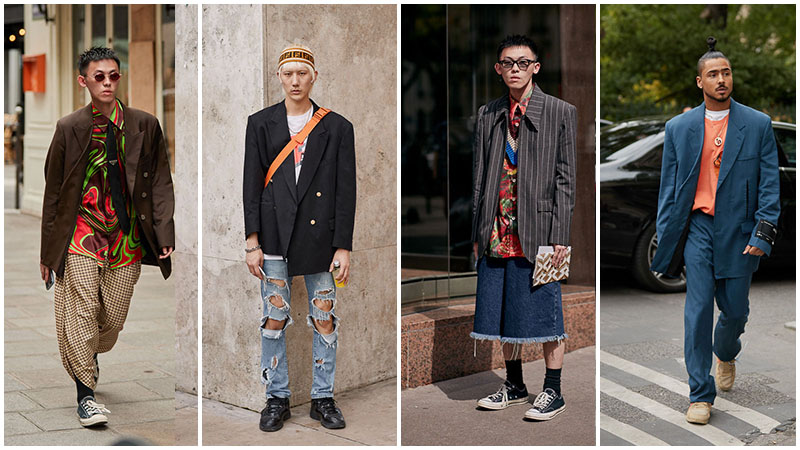 Get the Look
6. Patchwork Prints
Make it loud and wear it proud – patchwork prints are back. From Versace-esque designs to plaid, this is something that looks great on everyone. Wear a shirt with cutouts of different styles and contrasting colors with a white T-shirt to make the whole outfit pop. Stand out even more with funky pants, or keep the top half the hero by pairing it with dark trousers for a classic feel. It's an easy way to put a modern twist on traditional clothing, so why not give it a try?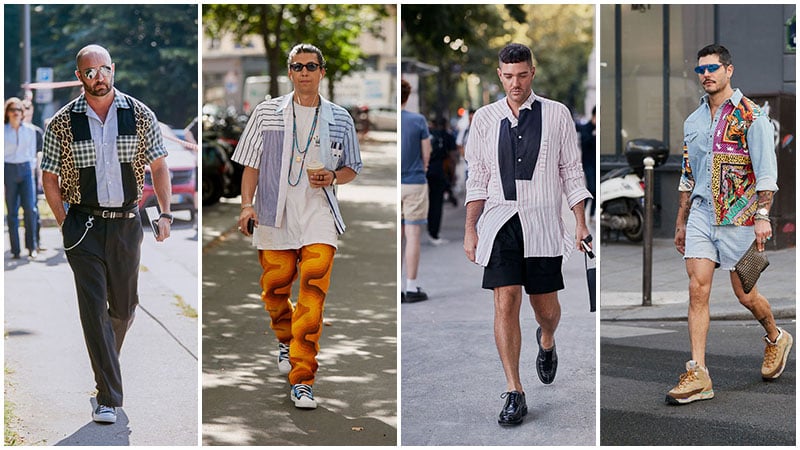 Get the Look
7. Relaxed Suiting
Not all tailoring has to be tight, so why not let loose with some relaxed suiting? From something subtle to extraordinarily over the top, wearing a formal outfit in a casual setting never looked so good. Pair the ensemble with sneakers and a white T-shirt for a laid back feel, and keep the blazer buttoned up. It's best to avoid wearing an office shirt with this, as you may look like you're in your dad's clothes. The most important accessory you can wear with this is confidence. Rock it, and you'll be getting compliments all day!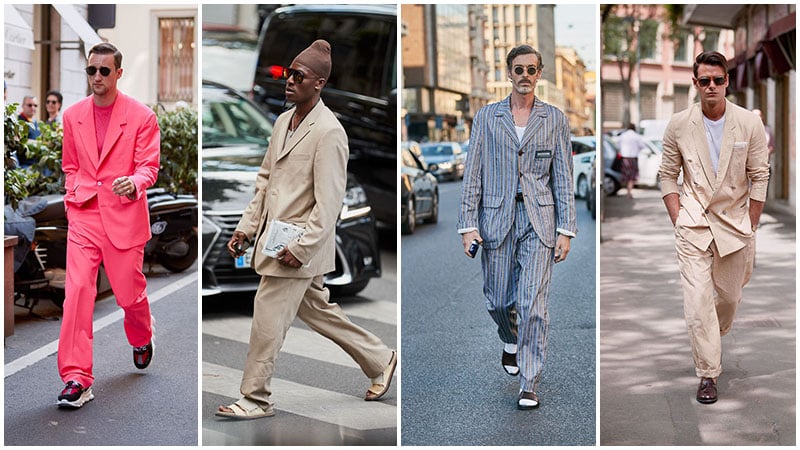 Get the Look
8. Shield Sunglasses
Protect your eyes from the sun in the coolest way possible with these shield sunglasses. Not only are they a fresh alternative to the traditional eyewear, but they look like they've been taken straight out of Blade Runner. Futuristic and sleek, these are the best accessories of the season. Wear them oversized for maximum impact, or keep them small and colorful for a powerful punch. Whether you choose bright tones or something subtle, these shades will be your favorite way to complete any outfit.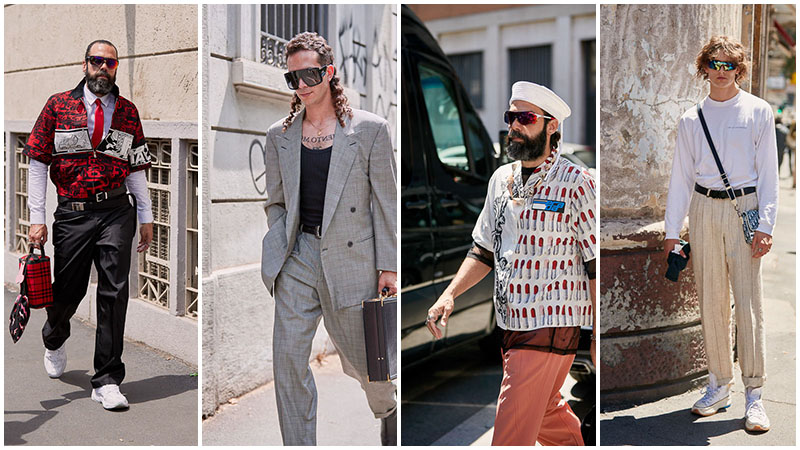 Get the Look
9. High Waisted Trousers
Take it back to the '40s with high waisted trousers. This is a flattering style that comes back into fashion every few years, due to its versatility. Channel your inner Marlon Brando by pairing them with a tucked-in T-shirt, or put a modern twist on the traditional pants by rocking them with an open shirt. From navy to cream, this is a great bottom half to wear all year round.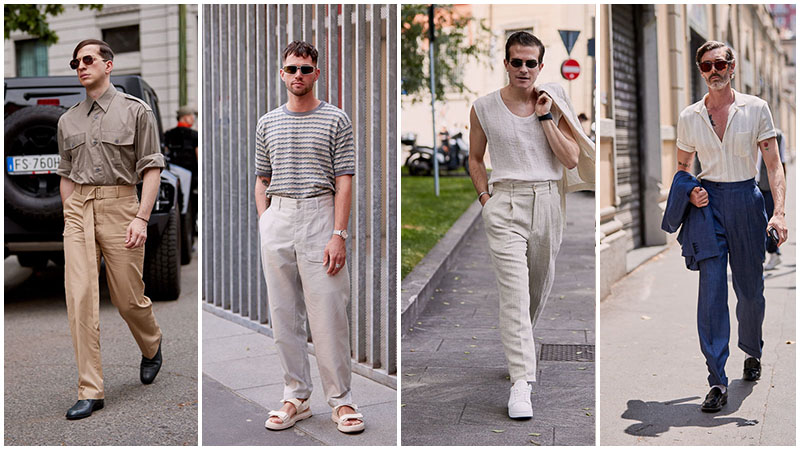 Get the Look
10. Two-Strap Slides
Make the world your runway with these two-strap slides. Unlike traditional footwear, these shoes offer double support and look extra cool as you walk down the street. Choose from branded shoes or something low-key, and pair them with jeans, suit pants or a pair of flared trousers. You can't really go wrong with this summer essential, and once you put them on, you're going to rule the world, one step at a time.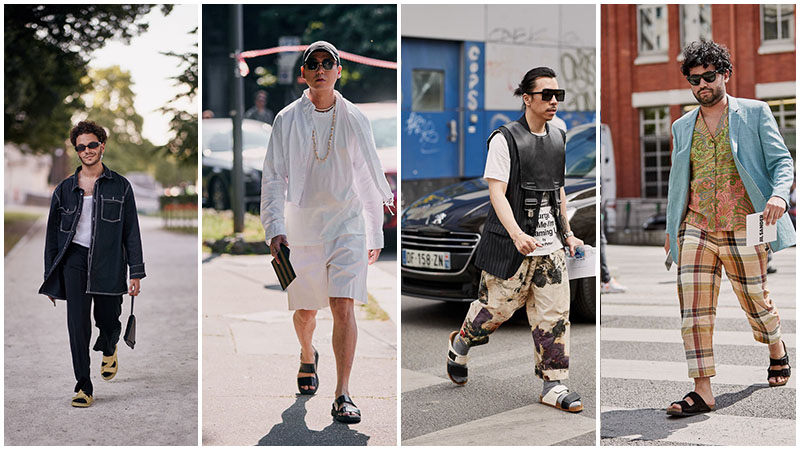 Get the Look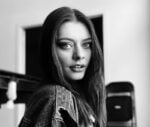 Alexandra Feiam is an experienced fashion writer who holds a degree in journalism. She has an impressive portfolio and expertise working as the Editor at Power Retail and Commercial Content Editor at Newscorp. Ally has been writing for The TrendSpotter since 2018, and her work has been featured in notable publications such as The Herald Sun, Arirang TV South Korea, Kidspot, The House of Wellness, and The Daily Telegraph.
SUBSCRIBE TO OUR NEWSLETTER
Subscribe to our mailing list and get interesting stuff and updates to your email inbox.