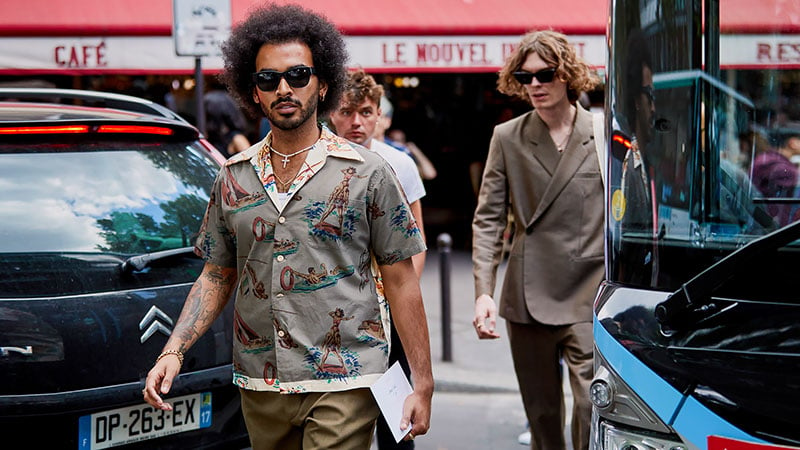 As one of the most iconic pieces of clothing of the 20th century, this retro button-down has made a huge comeback. Whether you're on vacation in the tropics or heading to lunch with friends, this guide will show you how to rock a Cuban collar shirt to perfection.
History of the Cuban Collar Shirt
The history of the Cuban collar shirt dates back to the 18th century in South America, and it entered the mainstream market by the early 1900s. Initially serving as a uniform to the working-class men, it took the world by storm in the '50s, becoming a staple of every gent's wardrobe. From a suburban dad to Elvis Presley, the Cuban collar is one of the most versatile shirts in the contemporary history of menswear.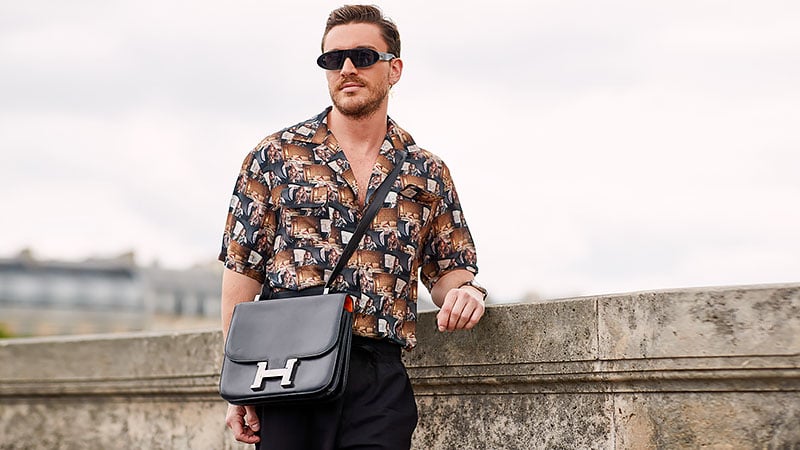 Cuban Collar Shirt Outfits
Cuban Collar Shirt with Trousers
During the transitional months, keep yourself cool and warm at the same time in a Cuban collar shirt and trousers. Opt for dark color trousers for colder months, or embrace the warmer weather in white pants. To complete the look, tuck the Cuban collar shirt into your bottom half and pinroll your pants. You can rock this look at a festival, casual work function and summer holiday – have some fun and express yourself creatively.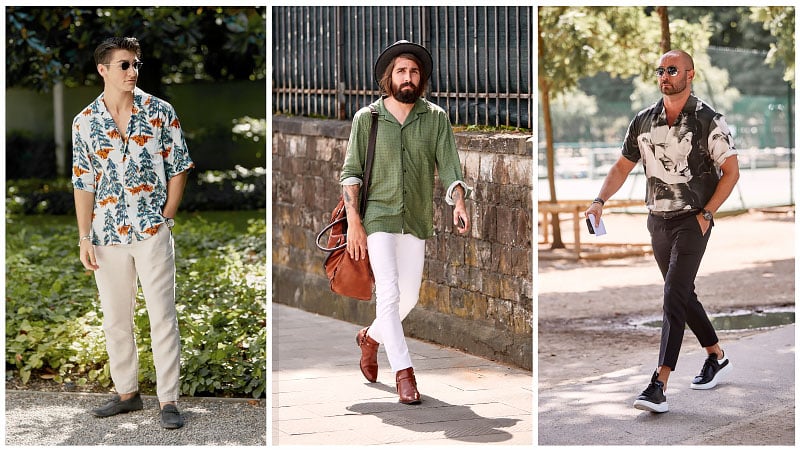 Get the Look
Cuban Collar Shirt with Suit
Put a funky spin on your traditional suit by adding a Cuban collar shirt. Choose a suit in earth tones like beige or stone and pair it with a contrasting shirt. Keep the jacket unbuttoned for a relaxed vibe when attending semi-formal or cocktail events.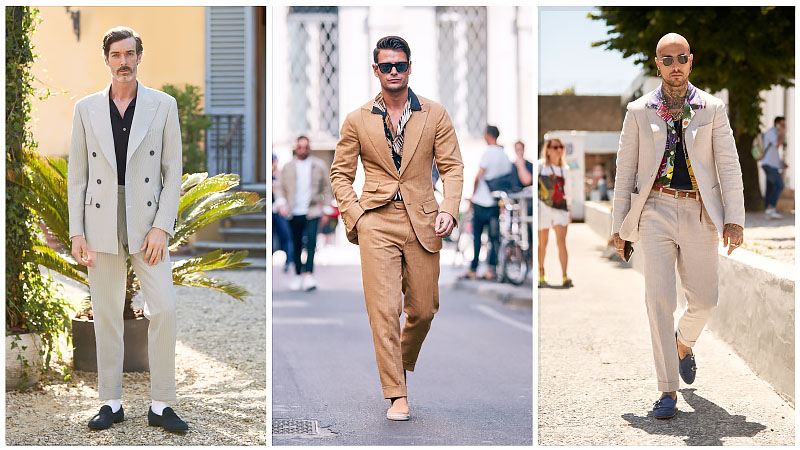 Get the Look
Cuban Collar Shirt with Shorts
Embrace the sunny days by showing off your legs. Opt for monochromatic tones when pairing your Cuban collar shirt with shorts. Continue the laidback theme with sneakers or sandals, and you'll be comfortable and stylish throughout the day.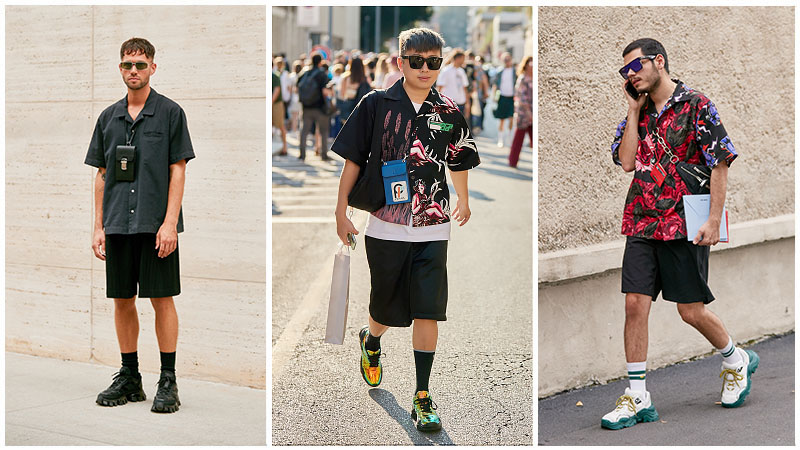 Get the Look
Cuban Collar Shirt with Jeans
Take yourself back to the '70s with a Cuban collar shirt and jeans. From a tight-fitting shirt with bellbottoms to an oversized printed buttondown paired with blue denim, there's a myriad of ways to style this look. If you're a fan of Canadian tuxedos, why not rock double denim?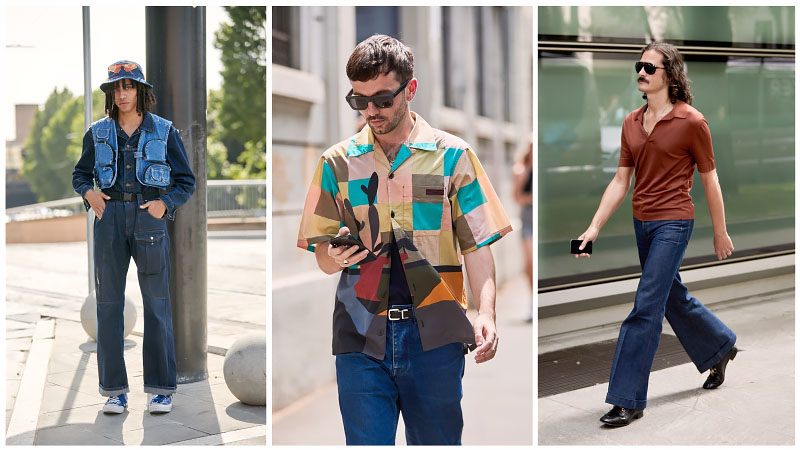 Get the Look
Cuban Collar Shirt with T-shirt
Take a leaf out of the vintage book by complementing the Cuban collar shirt with a T-shirt. As a staple to the '50s wardrobes, white T-shirts look best with bright colors, so don't be afraid to experiment a bit. Complete the look with cutoff shorts and sneakers or chinos and loafers.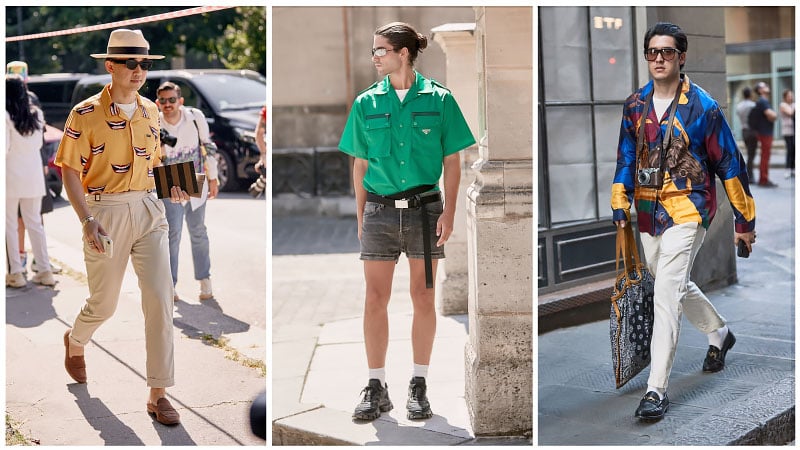 Get the Look
Cuban Collar Shirt and Matching Bottoms
Dress stylish without much effort by wearing a matching outfit. Choose from long, mid or short-sleeved shirts and find bottoms that match. Whether it be patterned, the same color, or from a similar set, this is a statement ensemble for a confident man. Mix things up by rocking shorts instead of trousers, and complete the look with a pair of sneakers – this is a funky getup that stands out.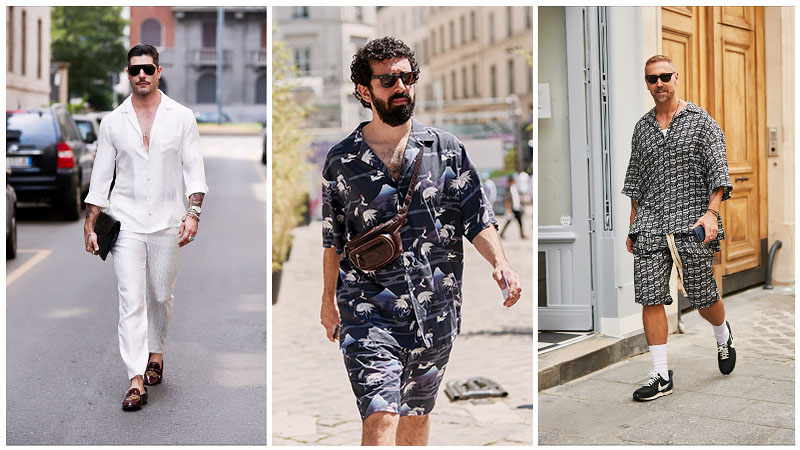 Get the Look
How to Wear a Cuban Collar Shirt
Experiment with modern and traditional variants to see which ones work best for you.
Transition between seasons by wearing a long-sleeved Cuban collar shirt.
Stick to lighter materials to keep that warm-weather outlook as a unifying thread.
Tuck the shirt into your pants and try wearing it under an unstructured blazer.
Experiment with colors and designs, no matter the season.
SUBSCRIBE TO OUR NEWSLETTER
Subscribe to our mailing list and get interesting stuff and updates to your email inbox.